Sept 2016 was a memorable time for Allen Solomon Chong, fighting in his hometown in Kota Kinabalu, in Borneo's premier MMA promotions Jesselton Fight League (JFL). Allen took the victory in the main card winning the Tourism Cup. Being the home town hero and as the pioneer of MMA & BJJ and the inaugural winner of MIMMA Lightweight belt, Allen received tremendous supports.
Riding on the high, right after the fight he signed up again with JFL for a fight in Dec. Allen flew to USA to prepare for the fight. Training, rolling and meeting with a number of MMA's great such as Sam Alvey, Dan Henderson, Mark Munoz, Fabrico Werdum, Cat Zingano. To name a few.
But due to unavoidable circumstances, Dec's JFL was postponed and Allen was left without a fight. Right after when he came back, management issues causes him to forego his Alpha MMA. The gym that he founded from his blood & sweat of bringing BJJ & MMA to the forefront.
He also had to deal with some issue with the state BJJ association that he founded. To further add to the pressure he already stopped working as an architect to focus on his fight career.
Amidst all these he had to be there for his family as his wife deliver their second child.
It was truly a time where fight was the last thing on his mind. But fight on he did. Allen picked up the pieces and without the burden of running a gym and with his new found motivation of a bigger family to care for, he started to focus back his mind and body on his training.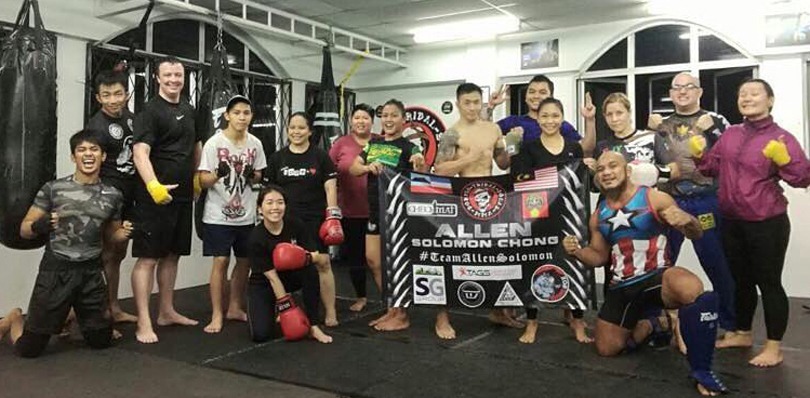 Joining the fame Borneo Tribal Squad (BTS), headed by Coach AJ Pyro. AJ welcome him to his team of pro fighters such as Hisyam, Ann Osman, Audreylaura and Kelvin Ong, and put him into fight camp immediately.
The journey back has begun for Allen as he now focus on preparing for his fight this Sat 8 April at Singapore Fighting Championship 5.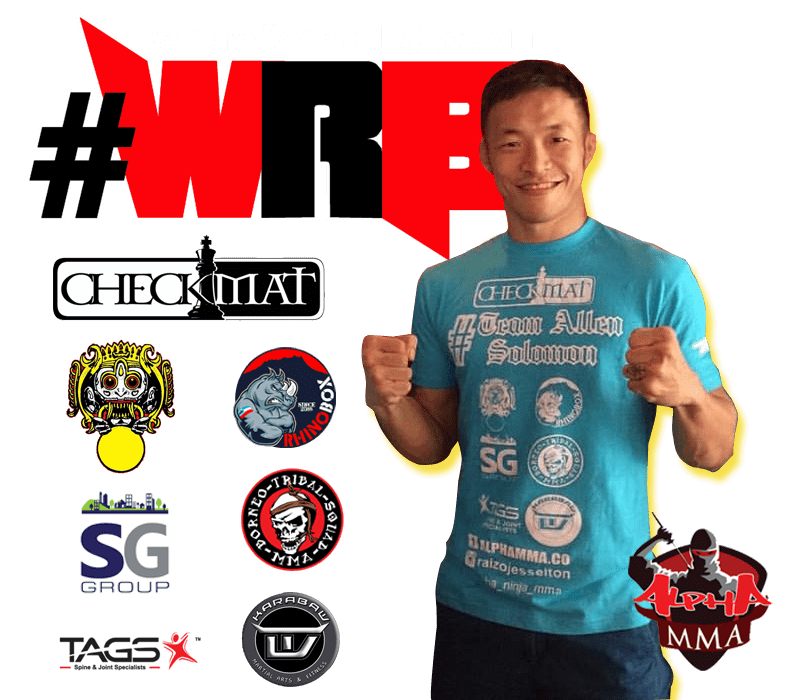 Finding the right sponsors to support his journey
It will be a barnburner as this featherweight fight promises to deliver lots of action. Allen will go up against a young Filipino, Jhunior Acilo Diapolet.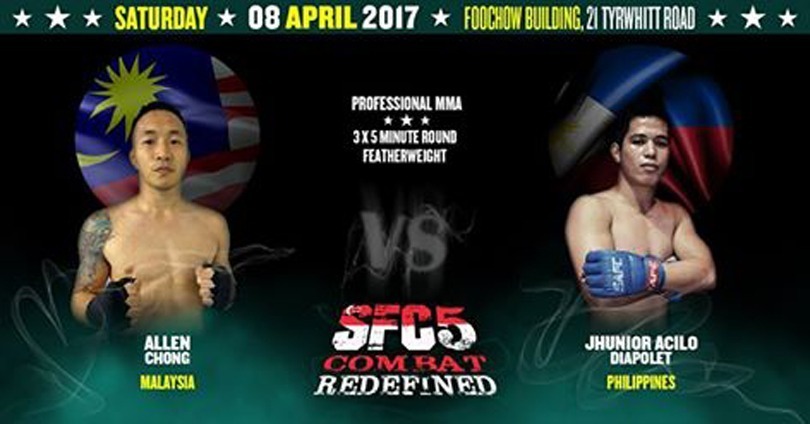 At only 21, Jhunior trains out of Manila's D' Elements MMA Warriors. At such young age, Jhunior has amassed much experience from his amateur days fighting in Philippines regional MMA promotion. He turned pro in late 2016 when he fought in Blaze FC.
A few weeks ago he fought in South East Asia Fighting Championship (SAFC), losing the challenge for the featherweight belt. This motivates him more to get a win in SFC5.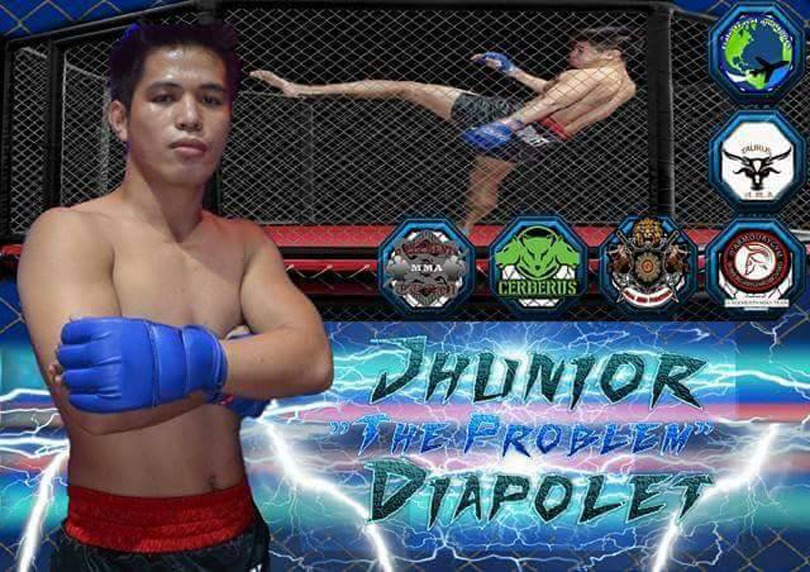 Growing up in Panabo City at the Davao Province in southern Philippines, life was hard as jobs are hard to come by and economically the region is poor with banana & fruit cultivation as the main industry.
At age 16, Jhunior started training in Muaythai which gave him a solid striking foundations. Jessie Rafols continue to polish his Muaythai as he improve on his ground game and grappling through Fernando Piccio, Ramonito Pabroa and Francis Romero.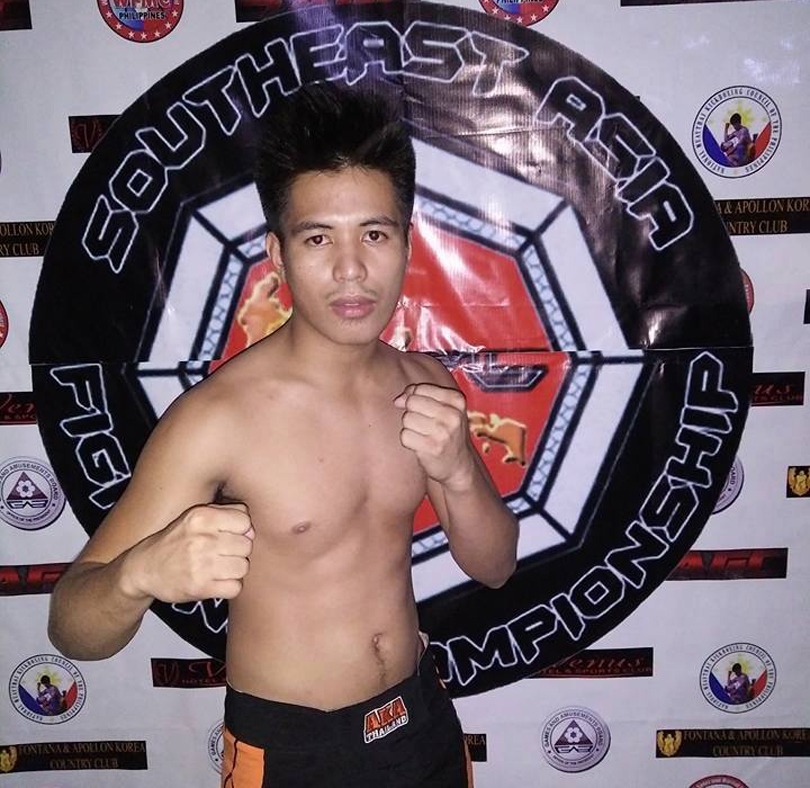 Fighting at SFC5 will be Jhunior's first fight out of Philippines and he is feeling mighty proud to carry his country's flag into the MMA cage. Allen will be his biggest name opponent to date as Allen come with the record as an ex UFC's Ultimate Fighter, plus Allen's two win was both against Filipinos.
Jhunior aspire to making it big in MMA as how Eduard Folayang has done. Not for the fame but his motivation is providing a better life for his family back home in Panabo.

In this SFC5 fight card, another Sabahan will be featured – Eddey Kalai. Well known for his fast hands from his years of experience in boxing, representing Malaysia in SEA Games, Commonwealth Games and Arafura Games.
Eddey ventured into MMA and has utilizes his fist to win him many fights, he has an underrated ground game but has surprised many strikers with his take down defense and magnificent suplex.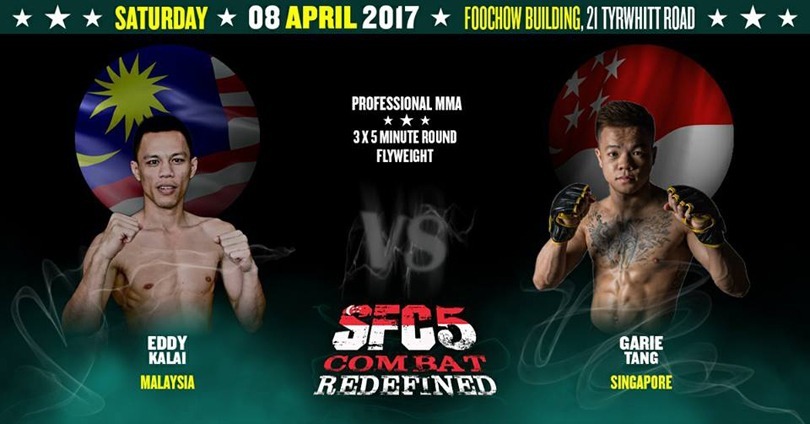 Eddey was successful in amateur MMA, being the 1st JFL Flyweight Champion and also MIMMA4 flyweight finalist. He recently turned pro in Primal FC Thailand.
He lost that fight but came back blazing and was victorious in ONESilat (full contact Silat with rules somewhat similar to pro MMA), winning it in 1st round via kimura against Madit Sada of Indonesia.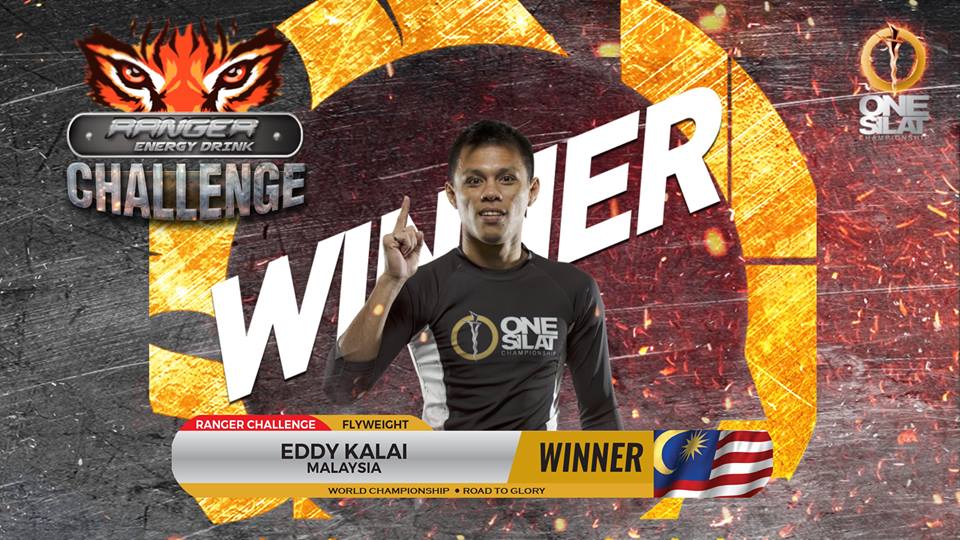 Eddey will go up against Garie Tang. An up and coming fighter from IMPACT MMA Singapore. Garie started with Muaythai and has picked up grappling and transitioned into MMA.
Under Prof Alexsandro Machado (BJJ Black Belt), Royston Wee (Singapore's 1st fighter in UFC) and Bruce Loh (Singapore's 1st pro MMA fighter) Garie has developed into an all-rounder. An injury prevented him from being active late last year but now he is back!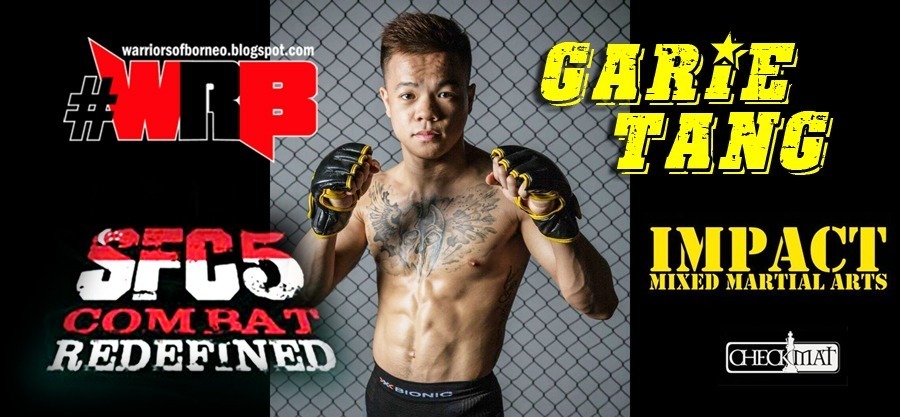 He is also part of Singapore's National Wrestling Squad and regularly trains with his fellow IMPACT MMA's young fighter of high caliber such as Nazri Sutari and Niko Soenarto.

Let's gear up for SFC5: Combat Redefined this Saturday in Singapore's Foo Chow Building. SFC5 will bring plenty of action on the feet as well with 7 Pro Boxing matches on the card. The hi-light is for the WBA Asia Super Featherweight Championship, which home town hero Muhamad ' The Chosen Wan ' Ridwan will fight Waldo Sabu of Indonesia for the title belt.
Mixing into the Pro MMA and Boxing fights will also see some amateur Kickboxing actions.