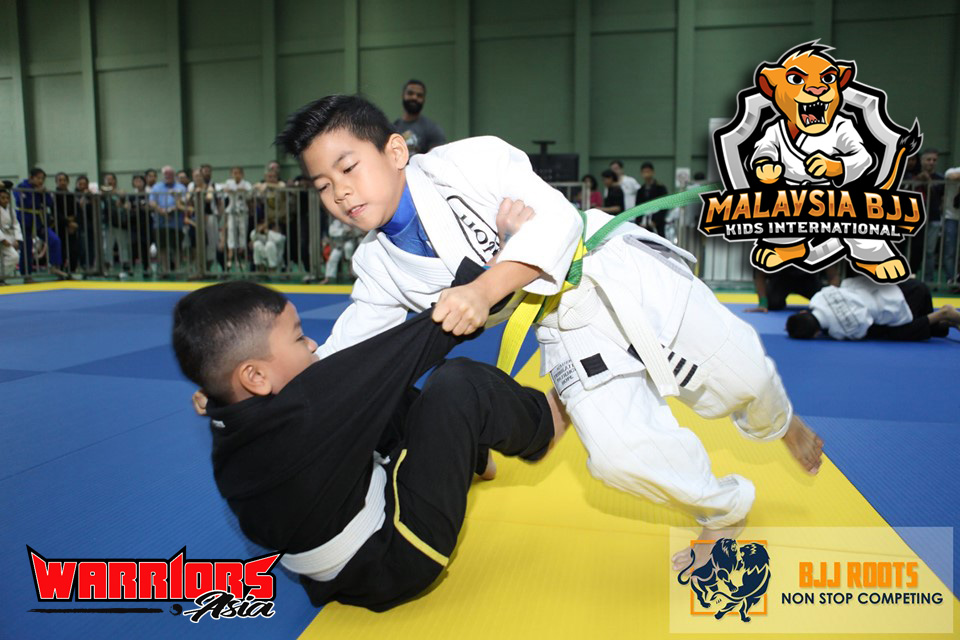 The art of Brazilian Jiu Jit Su ( BJJ ) is healthily growing in Malaysia. Back in the mid 2000 spur by the popularity of Malaysian Invasion MMA (MIMMA), BJJ began gain traction as more & more combat athletes wanted to add submission grappling into their arsenal to improve their skills in MMA.
In Sabah where the first state association was formed ( which currently is still the only state that has a registered BJJ association in Malaysia ), this grappling arts grow from strength to strength  through pioneering tournament – Headhunter. Now Sabah is home to a couple of BJJ/Grappling tornament, namely BJJ Sabah Open which has evolve into KK BJJ Open, Copa de Borneo, Borneo Women & Kids BJJ & in 2017 Sabah Grappling Quest.
In Kuala Lumpur, Copa de Malasia started in 2016 and has become the biggest grappling tournament in Malaysia. In 2016 there was Johor Jiu JitSu Open.
In SEP 2019 saw a new organization joining the grappling fun – BJJ Roots. It held its first tournament MALAYSIA BJJ – KIDS INTERNATIONAL which focus on children. It was held at The Club Bukit Utama on 29 SEP 2019.
BJJ Roots has chosen the Tiger as the mascot for their first MALAYSIA BJJ – KIDS INTERNATIONAL. According to Ms Syaheenaz Halim or better known as Anna ( PR Manager for BJJ Roots ), the reason to use the tiger was because it is Malaysia's national animal. They created a design that looks energetic, fierce yet kids friendly enough to appeal to children of all ages.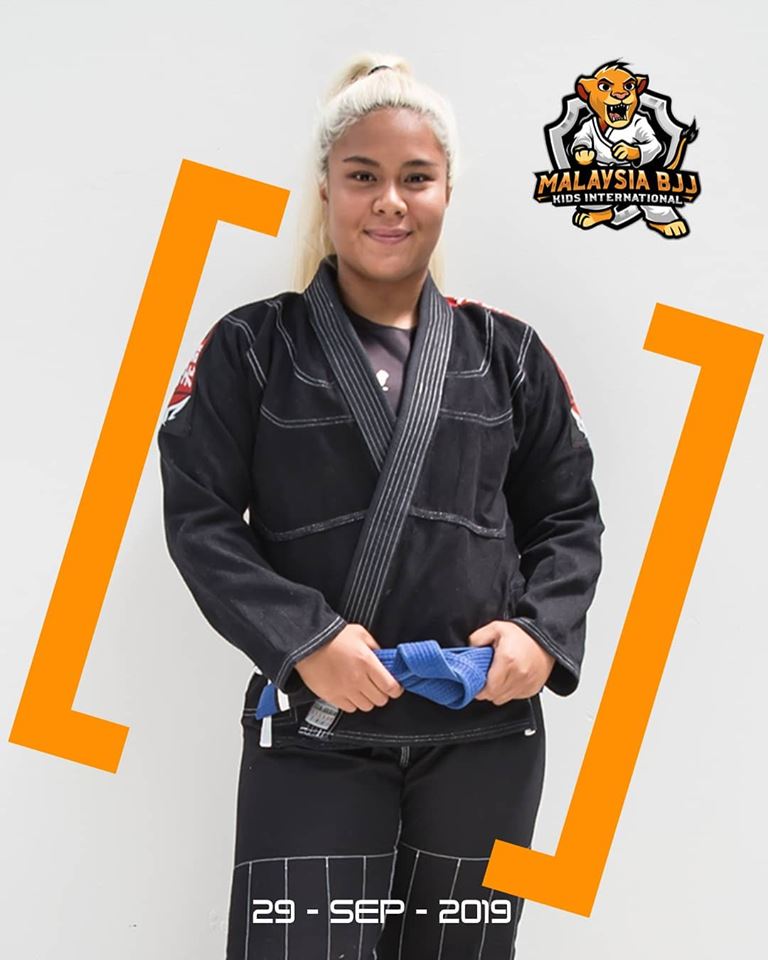 All in there were 6 categories competed.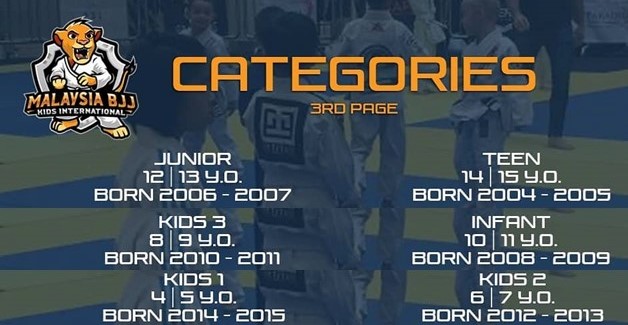 In each categories it was again divided into various weight group, making it 30 total divisions competed.
The Infant categories have the highest participants at 26 followed by Kids 3 at 24.
The support for this first event was fantastic. All in 92 participants registered from 26 different countries, with Malaysia having the highest number at 27 competitors & Singapore 21. There were participation from 14 clubs & 14 teams.
Unforgiven MMA Academyfrom Bandar Utama, Petaling Jayascored the most points to emerge as the best team. Below here is the top 5 teams.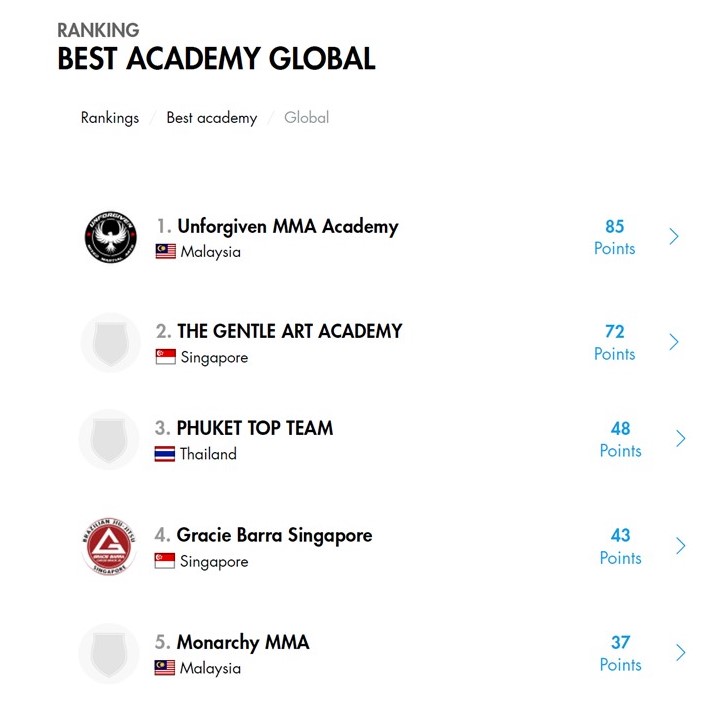 10 years old Radwan Al Ghrawi scored the fastest submission at 00:29 when he competed in his division  (39.2 kg – 42 kg)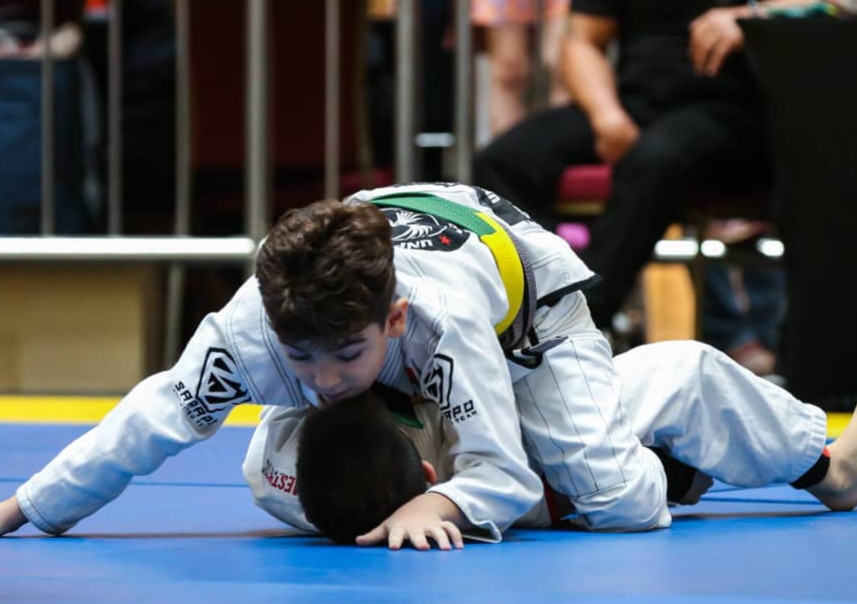 Warriors.Asia talked to Syaheenaz to find out more on their 1st tournament.
"Our main motivation behind launching this series of competitions for kids is to uncover young, potential athletes that could one day carry the Malaysian flag and name to the Asian Games and SEA Games. We truly feel it is important for this sport to begin developing the future generation. I hope we can continue to build and spread awareness of this martial art that goes far beyond self-defence and is a great tool for developing life skills for all ages. As a woman Jiu-Jitsu truly changed my life and I want more children to be exposed and introduced to an art that could help shape their future."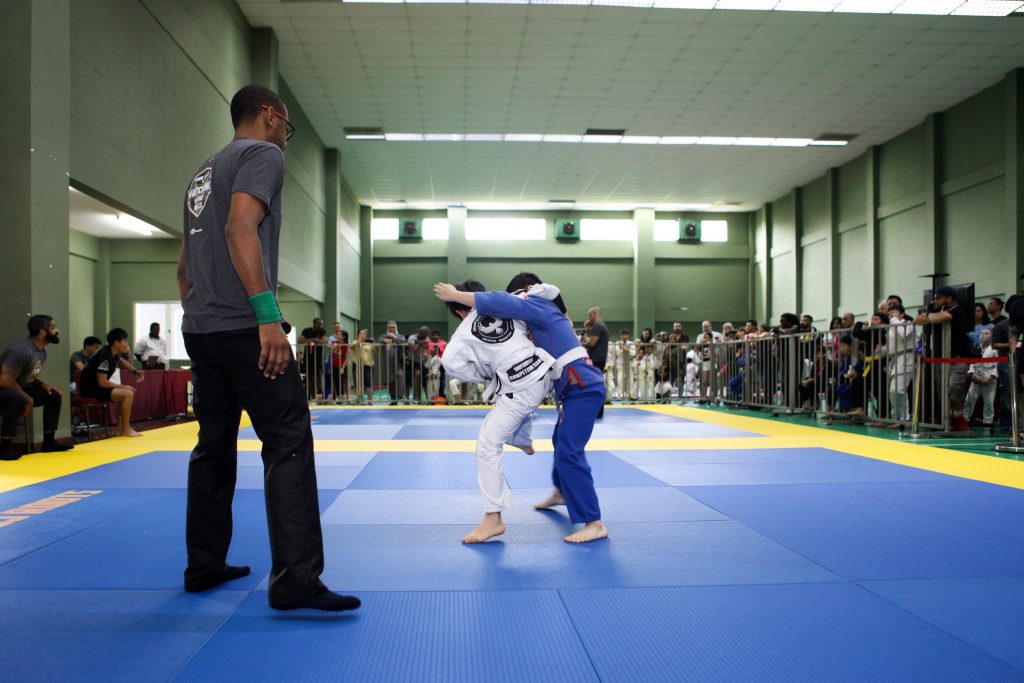 On why they started their 1st event focusing on kids
"We realised there aren't many competitions dedicated solely to kids and we wanted to have a safe, wholesome platform for kids to grow as competitive athletes."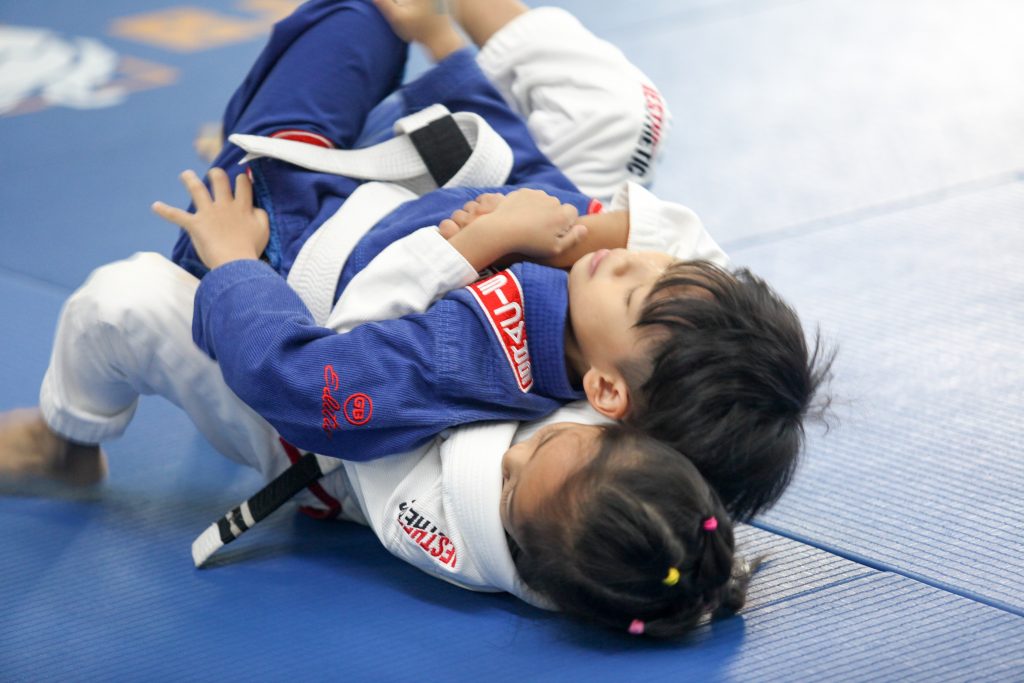 Was it easy to get the participants to sign up?
"We had 92 kids registered for this event with teams from all over South East Asia. It was surprisingly easy to garner interest for this event. We ensured all age, weight and belt levels were available during the sign ups, according to IBJJF kids' brackets and I feel this was the main reason we were able to attract a large number for our first event. The decision to use Smoothcomp also made it easier for us to attract international participants. We would love to have over 200 kids at our next event."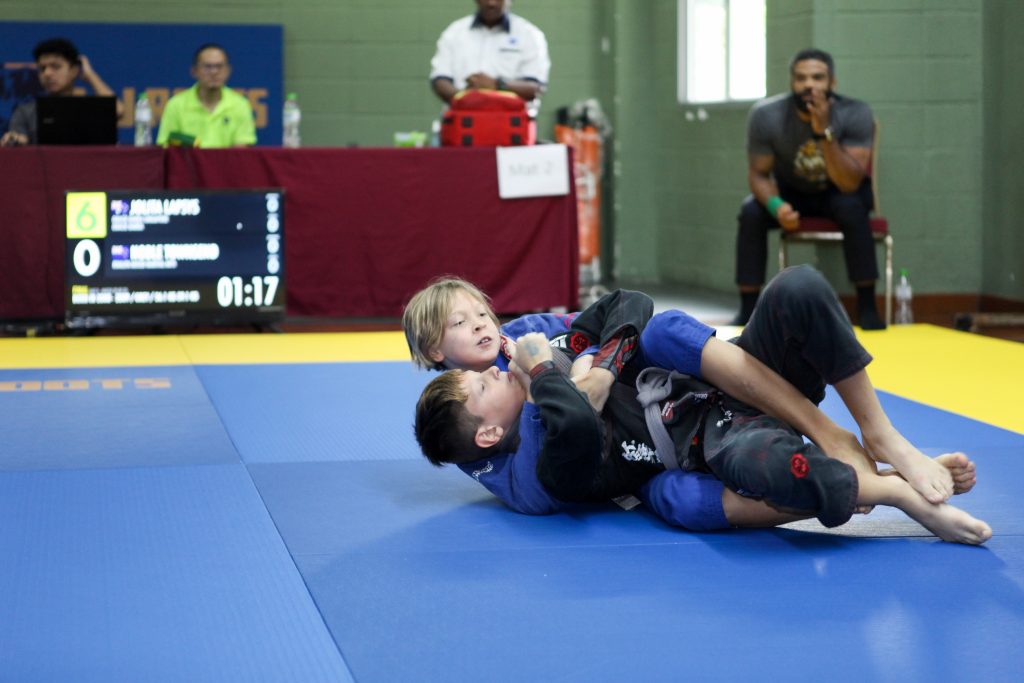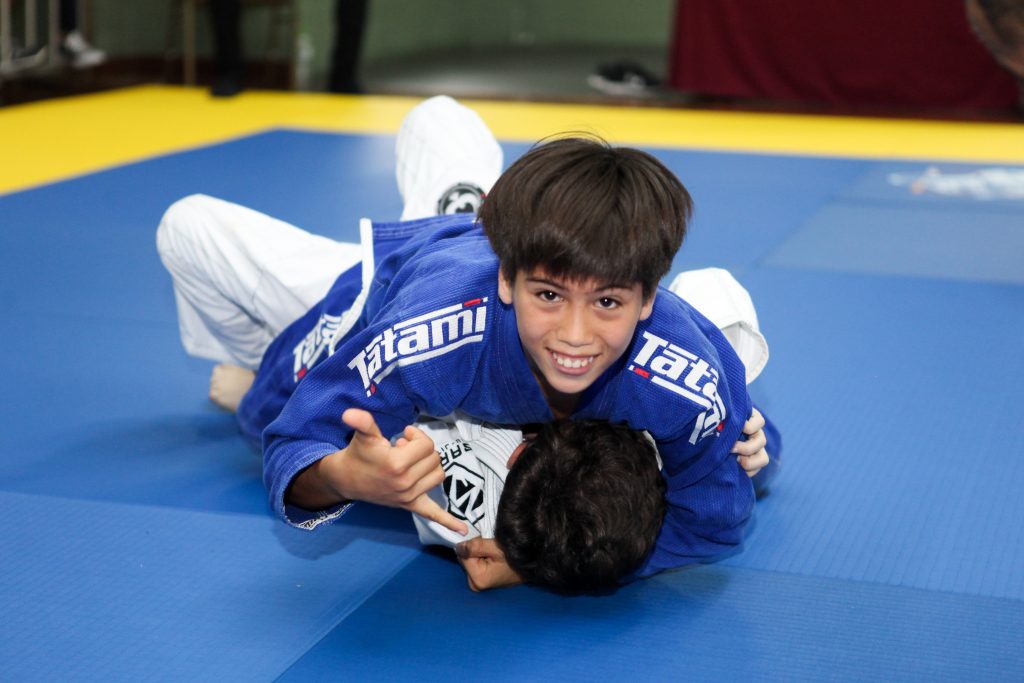 Anna is a Malaysian whom has moved to Melbourne last year for her career. She is a scientist in the field of immunology. But her passion is BJJ. She picked up BJJ at Phuket Top Team from Prof Olavo Abreu and earned her blue belt from Bruninho Barbosa at Monarchy MMA. She herself has competed in BJJ numerous time and believe BJJ is a great martial arts for children and women to learn to defend themselves. Anna is also the founder of Jiujiteiras.  
"I started Jiujiteiras as a platform for women in Malaysia to train together regardless of team and I wanted to expose Malaysian women to the amazing talent. We don't have female black belts in Malaysia and I wanted to show our women how amazing Jiu-jitsu can be, especially from a woman's perspective
Anna have hosted various BJJ black belt to Malaysia for seminar.
"I have had Jess Fraser, Livia Giles, Claudia do Val, Kristina Barlaan and Maria Malyjasiak in KL."
On why she picked Kuala Lumpur as the lauchpad of her 1st event
" It was an easier option to launch our competition series in KL because of my connections there and my team being based in KL. My mum and partner have been instrumental in doing the physical work necessary for the comp set up.
" However the plan is to host competitions throughout Malaysia and internationally. We're still relatively small compared to Australia and America but there's a growing number of competitive athletes and BJJ is definitely growing at a quicker rate in KL."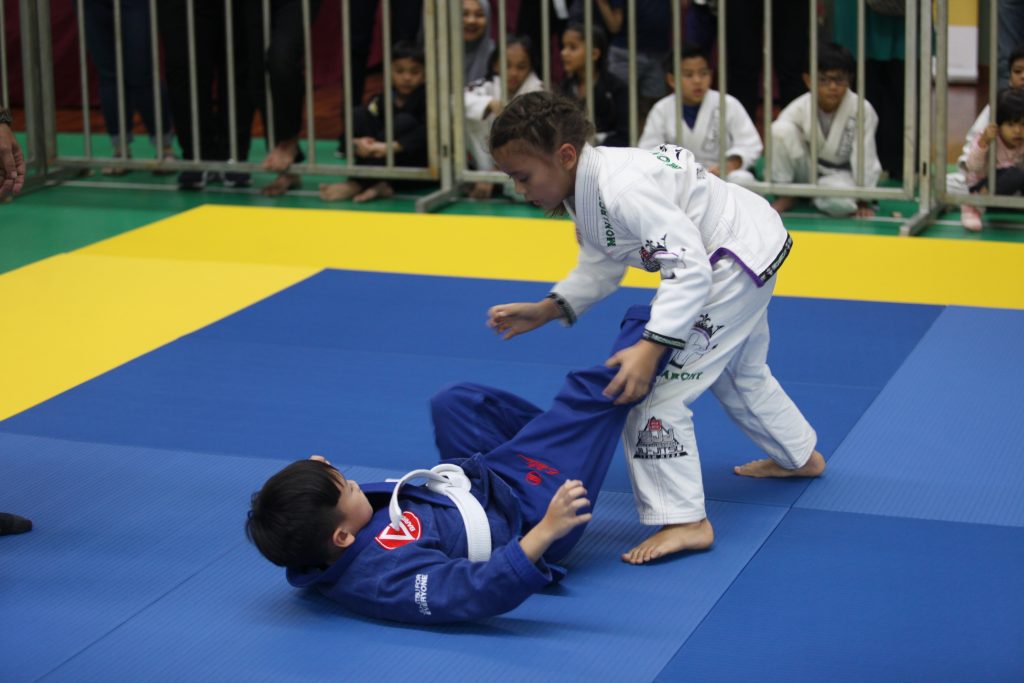 Below are a few winners photos: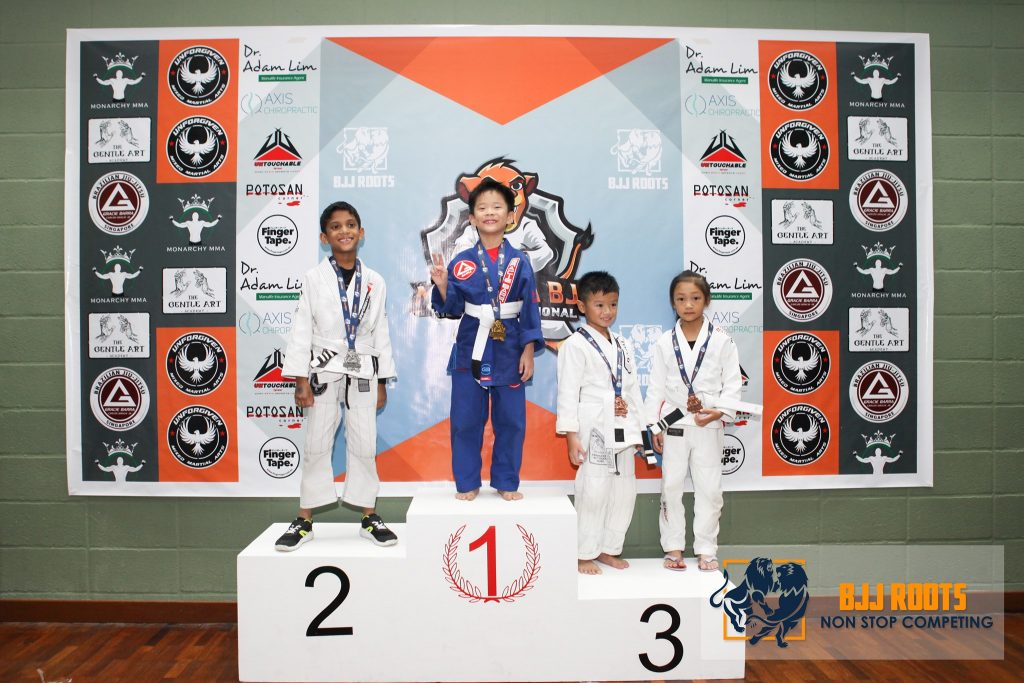 Gold 
CASPER TAN  SINGAPORE
Gracie Barra Singapore GRACIE BARRA 
Silver 
LAHULAN BALASOORIAN  MALAYSIA
Unforgiven MMA Academy 
Bronze 
EASON LIM  SINGAPORE
THE GENTLE ART ACADEMY
Bronze 
SUE RIN LOH  MALAYSIA
Team Armada Martial Arts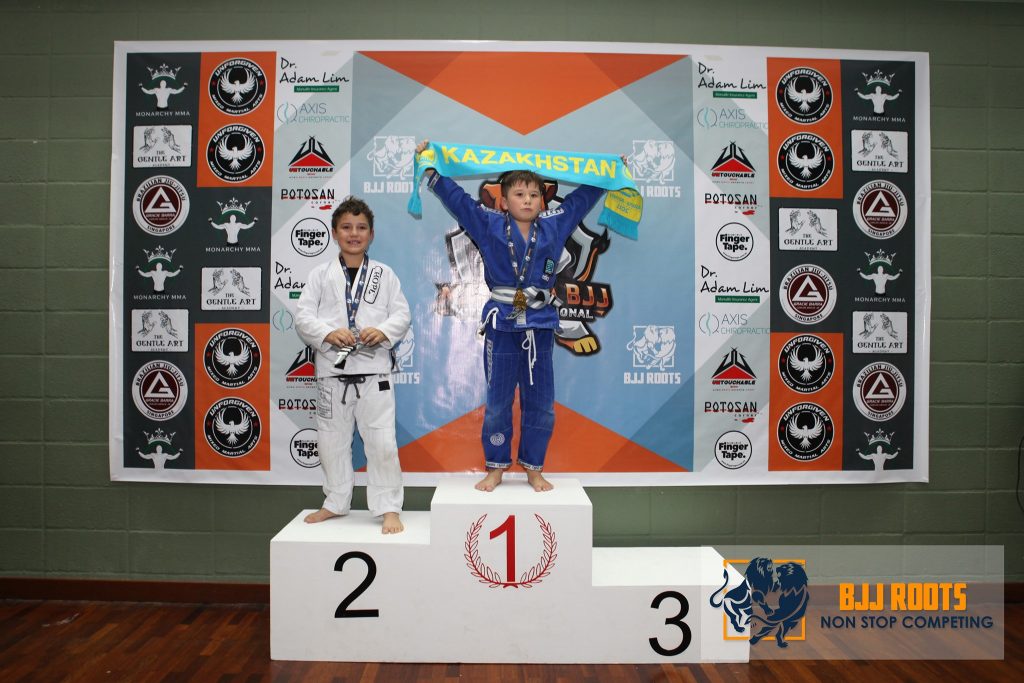 Gold 
ALAN GREULICH  KAZAKHSTAN
PHUKET TOP TEAM
Silver 
IVAN OROURKE  UNITED STATES
THE GENTLE ART ACADEMY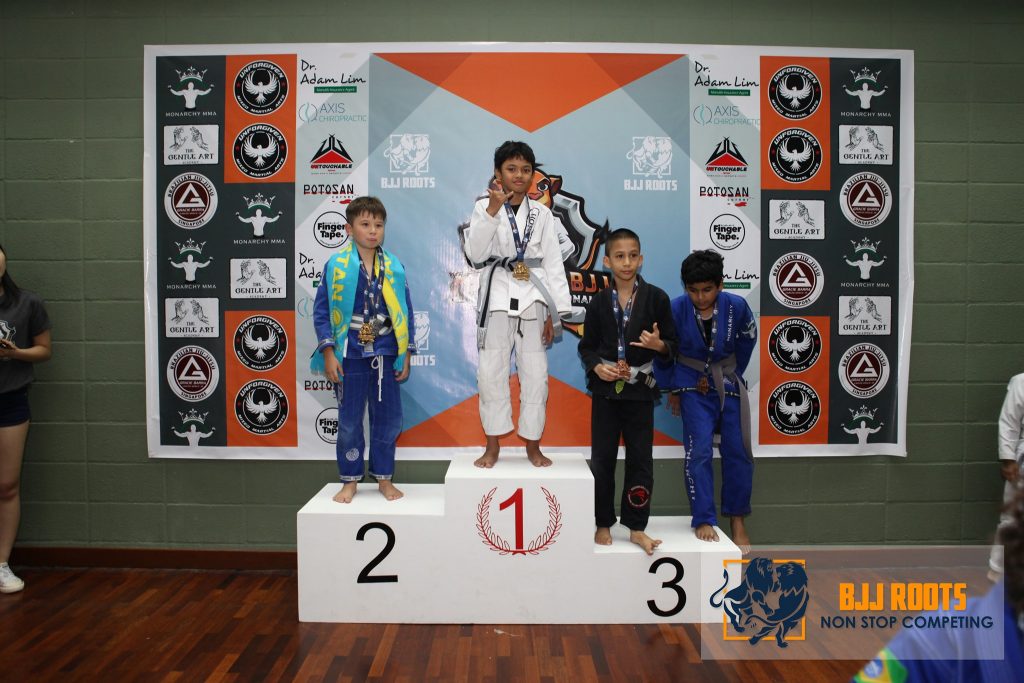 Gold 
MUHAMMAD HYDER  SINGAPORE
THE GENTLE ART ACADEMY 
Silver 
ALAN GREULICH  KAZAKHSTAN
PHUKET TOP TEAM 
Bronze 
DEMETRIOS PERIKLES KOUMOURIS  AUSTRALIA
Monarchy MMA
Bronze 
LAWRENCE PARAMANATHAN  MALAYSIA
Marcos Escobar BJJ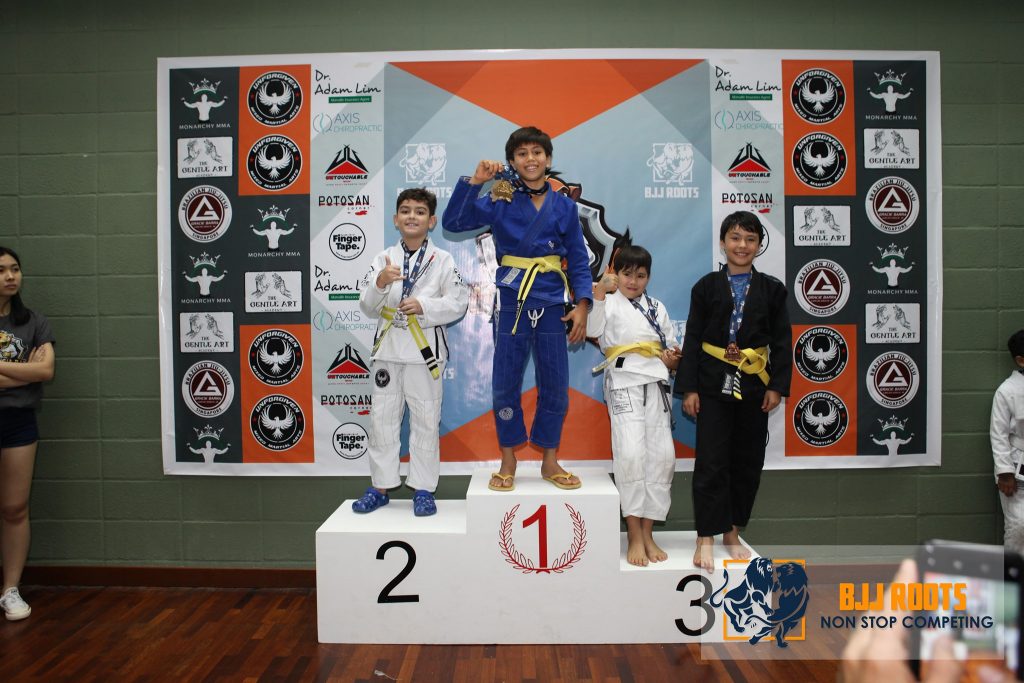 Gold 
MIKHAIL ZAVALNYY  THAILAND
PHUKET TOP TEAM 
Silver 
RADWAN AL GHRAWI  SYRIA
Unforgiven MMA Academy
Bronze 
EMILIANO OROZCO  MEXICO
THE GENTLE ART ACADEMY
Bronze 
OLIVER WILSON  UNITED KINGDOM
THE GENTLE ART ACADEMY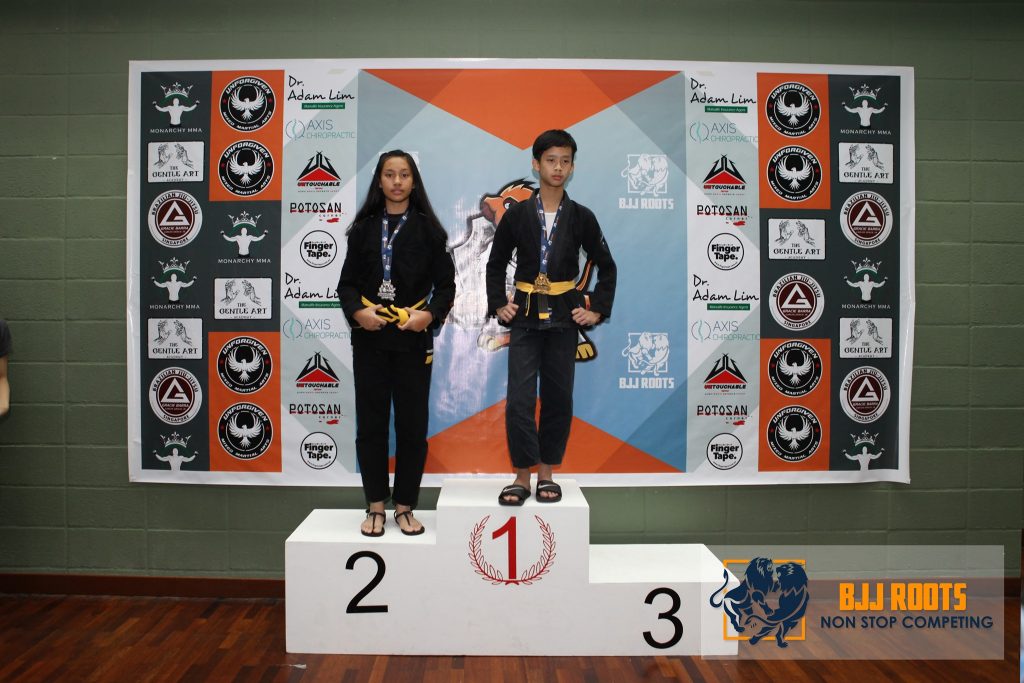 Gold 
HSIEN ZO CHEONG  MALAYSIA
Marcos Escobar BJJ 
Silver 
EVA AZRIMAN  BRUNEI
Khalifa Mixed Martial Arts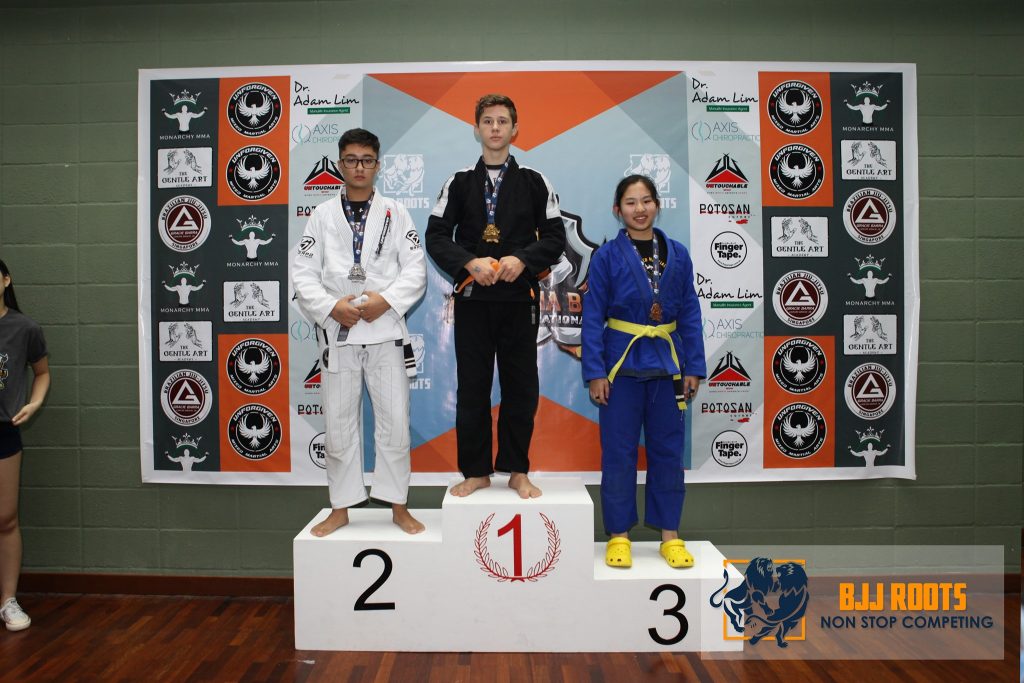 Gold 
KYRYL KACHURA  UKRAINE
Unforgiven MMA Academy 
Silver 
GABRIEL YAP BUENO CHANGYIAN  MALAYSIA 
Unforgiven MMA Academy 
Bronze 
NADINE KONG  BRUNEI 
Khalifa Mixed Martial Arts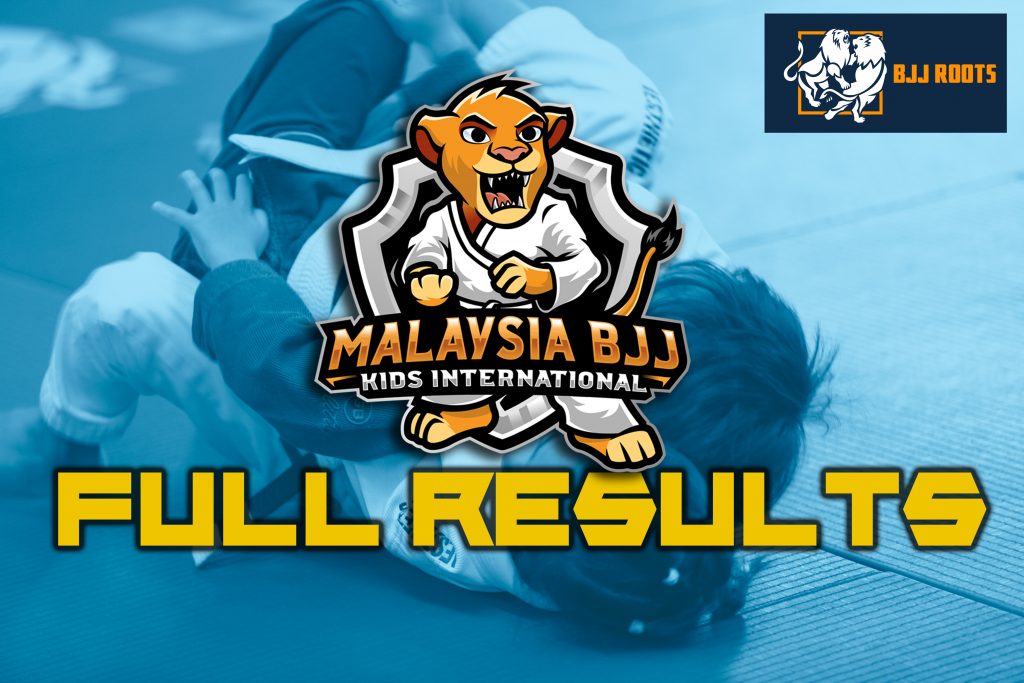 Anna wishes to thank her mum, her partner Fadi & the rest of BJJ Roots team for a very successful MALAYSIA BJJ – KIDS INTERNATIONAL.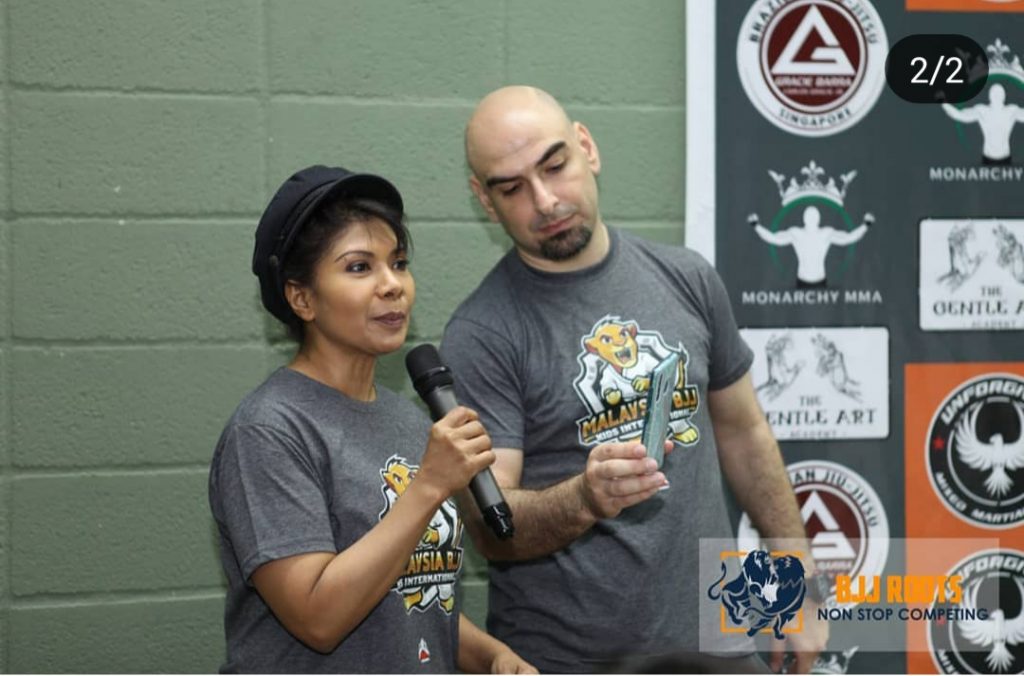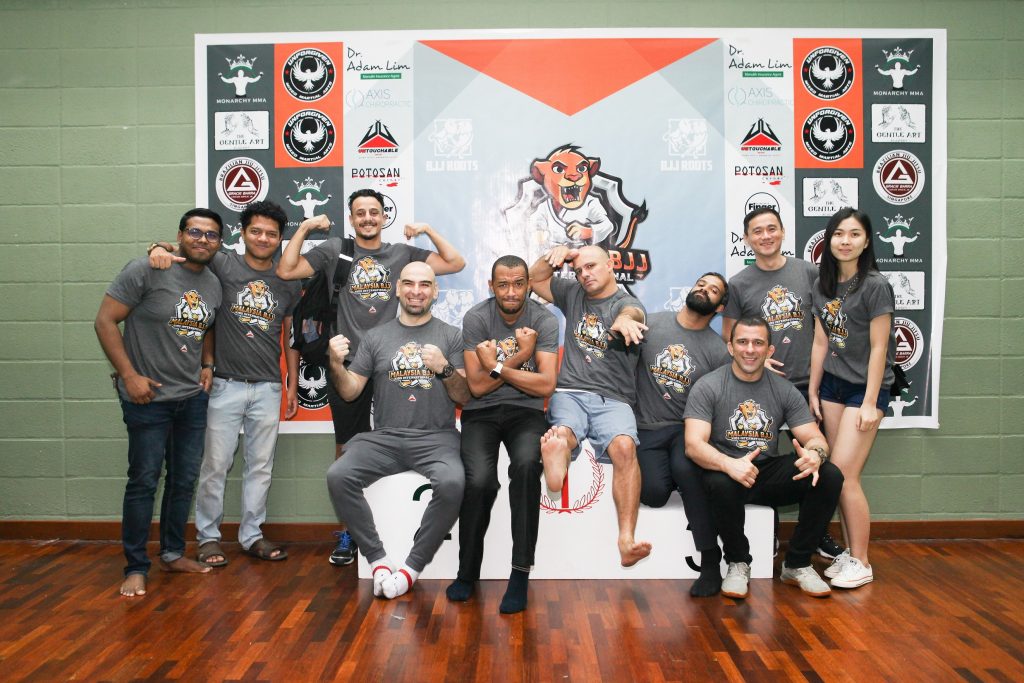 For more photos please click: https://tinyurl.com/y6mbztql
Or just check out BJJ Roots Facebook itself https://www.facebook.com/bjjrootscomp/