In Jan 2016, the administrative center of Johor goverment Nusajaya, was renamed Iskandar Puteri.
Then on Nov 22 this year, Iskandar Puteri achieved city status. Johor Ruler Sultan Ibrahim Ibni Almarhum Sultan Iskandar officiated at the ceremony at Medini Iskandar.
Iskandar Puteri is the old name of the state administration centre that was relocated from Teluk Belanga in Singapore before the name was changed to Johor Baru in 1866.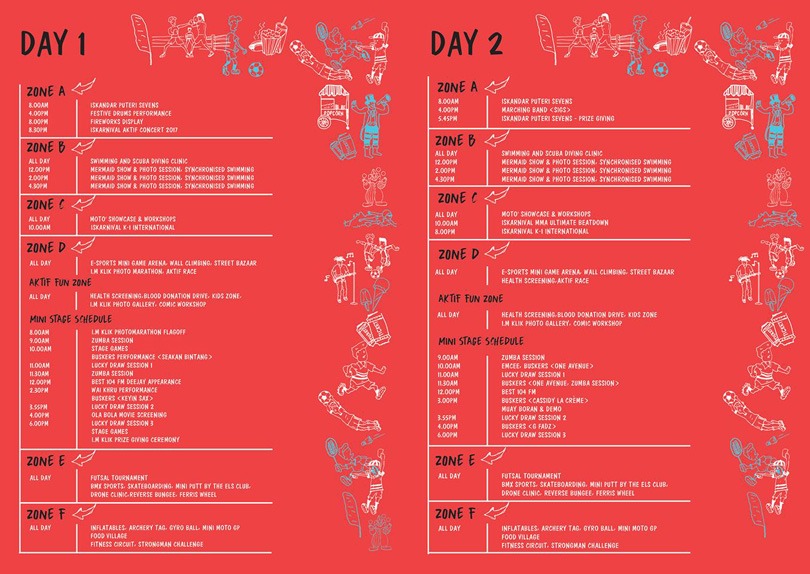 check out the Martial Arts timing at Zone C
We talked about how it all started for him in this world of combat sports.
It was 10 years ago when taking a break from his marketing research job, he took a video & photo shooting assignment in a local Muaythai event in the state of Kedah. Kedah with its close proximity to Thailand have a long history of cultural exchanges, which include Muaythai. In Malaysia it's call Tomoi.
Back then, people address him as Abang Mus. According to him, local events in Kedah were already quite well organised with good lighting and great sound system set up. He was searching for information on the local fighters in the internet but to his disappointment, none was available. Media coverage on these fighters was almost non existence.
He got some very nice shots and made many new friends in the Muaythai scene. Even though he does not have any martial arts background, his interest in Muaythai grew from one event to the next. He was hungry for information on local Muaythai personality, and was waiting for someone in the media industry to start covering it.
In the early days according to Musaddik, Muaythai exponents do not favour pictures of them hurt with bruises and cuts. But far from it nowdays, fighters show off their injuries, be it blood, cuts or scars proudly as a sign of courage and strong fighting spirit.
His networking also grew.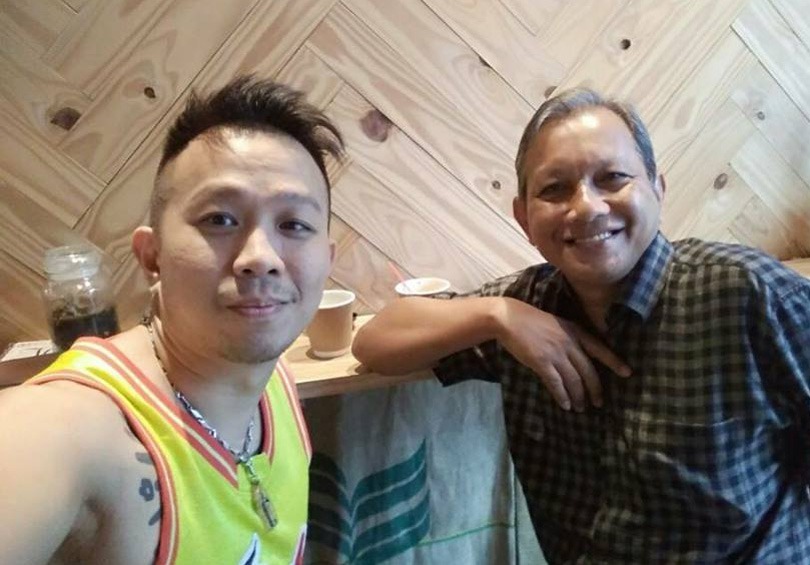 Pak Mus with Alvin Chong
In 2008 Boxxtomoi move to a proper web site www.boxxtomoi.com  and began to go into print publications.
2008 – 2010 it produced 5 issue of Boxxtomoi Magazine. It further expanded,…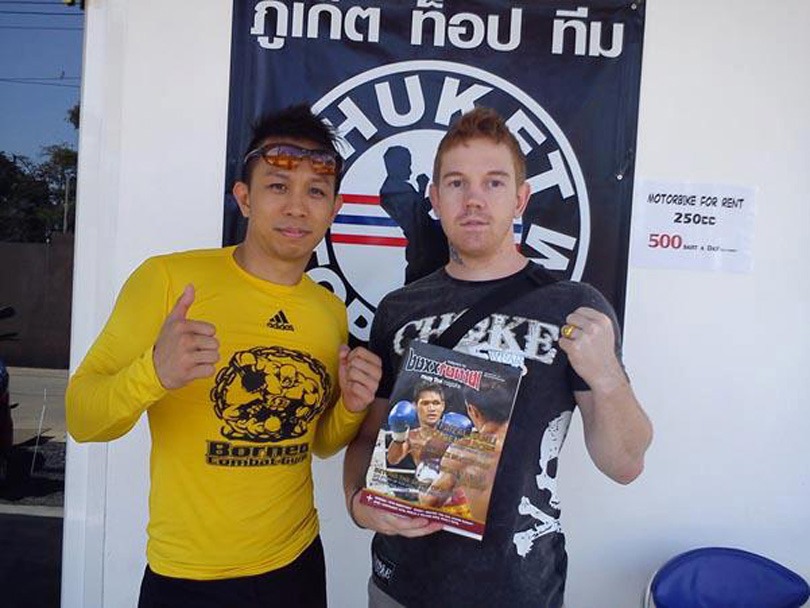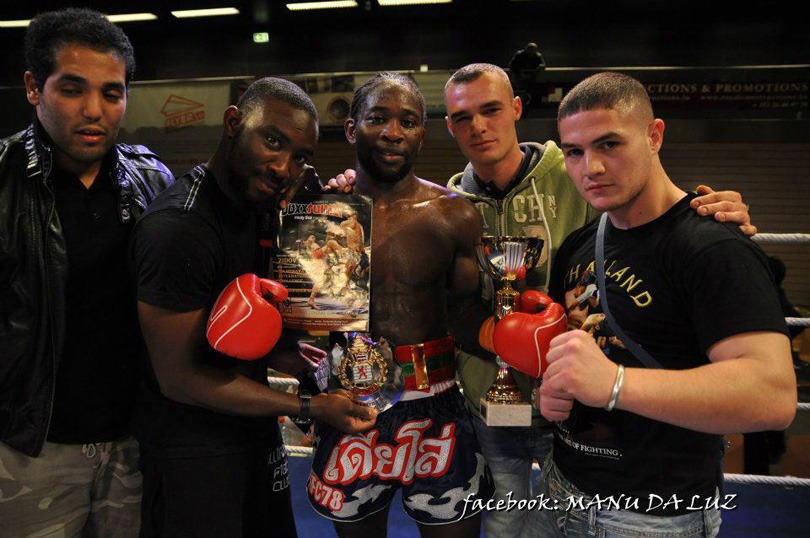 fighters with BOXXTOMOI magazine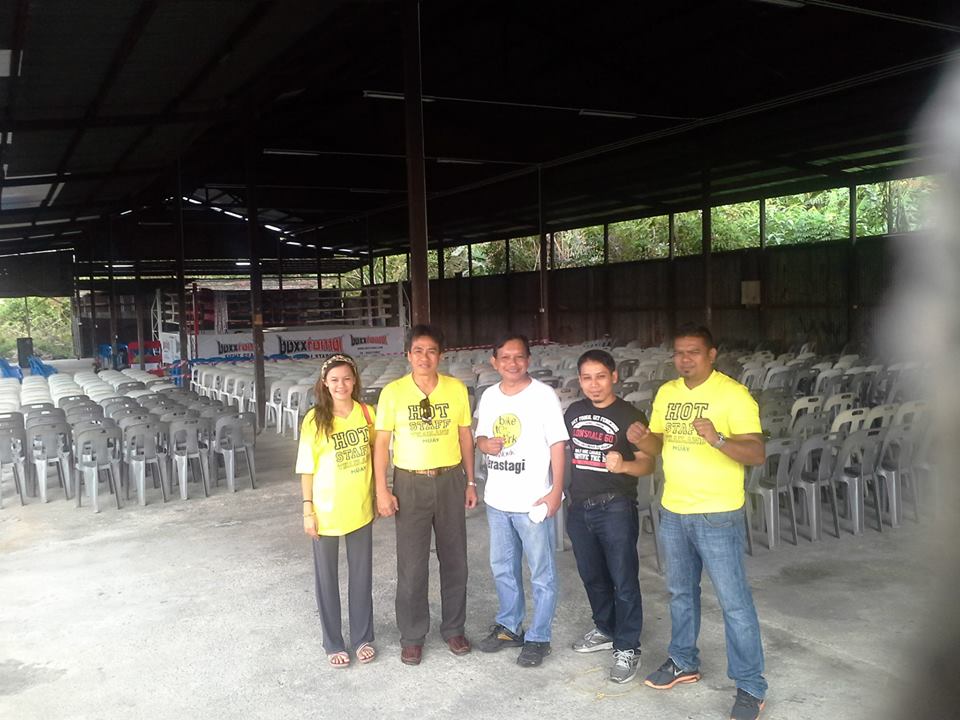 Building the 1st Muaythai Stadium in Malaysia
Musaddik was still focusing on Muaythai events in Kedah during those times. He was born in the town of Kulim in Kedah and his home sentiments was still strong. But to grow, he knew he need to move out of Kedah.
This is where his close rapport with the Borneo Muaythai community started. In 2014, he build connection with Muaythai Association in Sabah & Sarawak, colloborating, supporting and guiding them in growing the sports in Borneo.
It was a right move as Borneo Muaythai exponents from Sabah & Sarawak, from only few years of development are now among the top in Malaysia.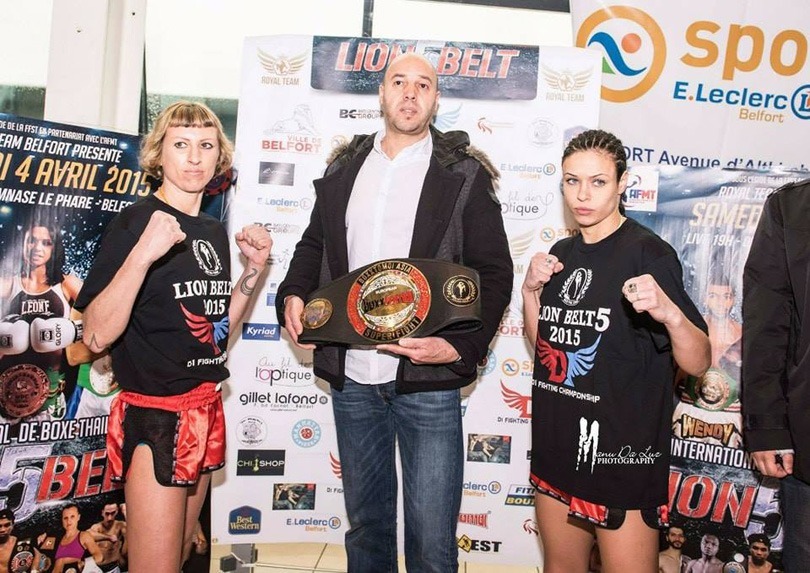 Lena Ovchynnikova (right)
Some of the major events that BOXXTOMOI has promoted:
Now fondly being address as Pak Mus, at 58 years of age, he is still very passionate about Muaythai and combat sports.
He also fully understand that to ensure a following of the sports, a good fan base must be built. This is achieved by building a connection between fans and the fighters. Hence promoting individual fighter becomes crucial.
A fighter with potential needs to be developed not just in their combative skills but also their personality and image so that the interest for fans to watch him fight is there. Furthermore with the boom in social media nowadays, fans can follow their favourite fighters closely almost instantly.
In his events, he provide a platform for them to show off their skills, but out of the ring, Pak Mus also advice and guide them in building their own brand name as a fighter.
Pak Mus is particularly proud with the Muaythai exponents from Borneo. He said few years back no one pays much attention to fighters from Borneo. But through Boxxtomoi involvement in Borneo Muaythai and the development from the state association, over just a few years, Borneo Muaythai fighters are now among the best in the country.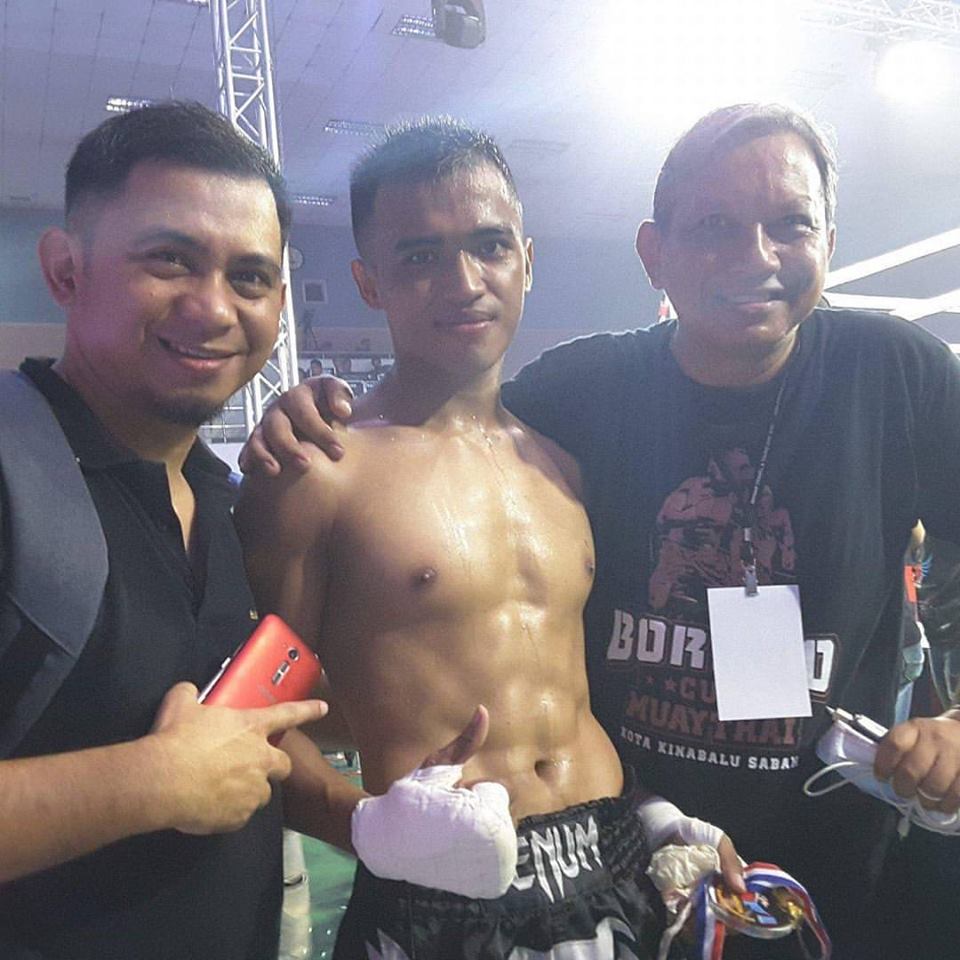 Pak Mus with Shah (middle) and Maman Ajmain (left) – founder of 66 Unicorn Sandakan
Among the services and products available from Boxxtomoi are consultation of events, t-shirt designs, fight gears and also events poster design.
Pak Mus believe K1 Kickboxing event  has very good potential in Malaysia. It gives opportunity for all practioner of stand up martial arts to battle it out in the ring with a common easy to follow rules set.
On Iskarnival K-1 International Kickboxing.
This is our first K-1 rules event. When we approached our sponsor a year ago, it was supposed to be called MotoKombat, a combine event consists of Moto (Motorcycle) and Combat sport activities and competition. 

Iskarnival K1 Kickboxing will feature a total of 16 pro bouts (8 per day). Pak Mus has taken much efforts and time to get the best fighters in Malaysia to be featured in the cards with some of the best international fighters from the region.
Four Boxxtomoi belt will be in contention:
In Day 1, Bout 4, Faiza Riezan (Papy Chulo) a boxer from Tawau will rely on his fist to get the job done against Charlie Pennington of England. Papy was a boxing gold medalist in 2013 SUKMA and dominate Sabah Games boxing from 2011 to 2013.
His opponent Diego from Brazil is a relentless fighter that recently KO his Thai opponent in round 1 of MAX Muaythai.