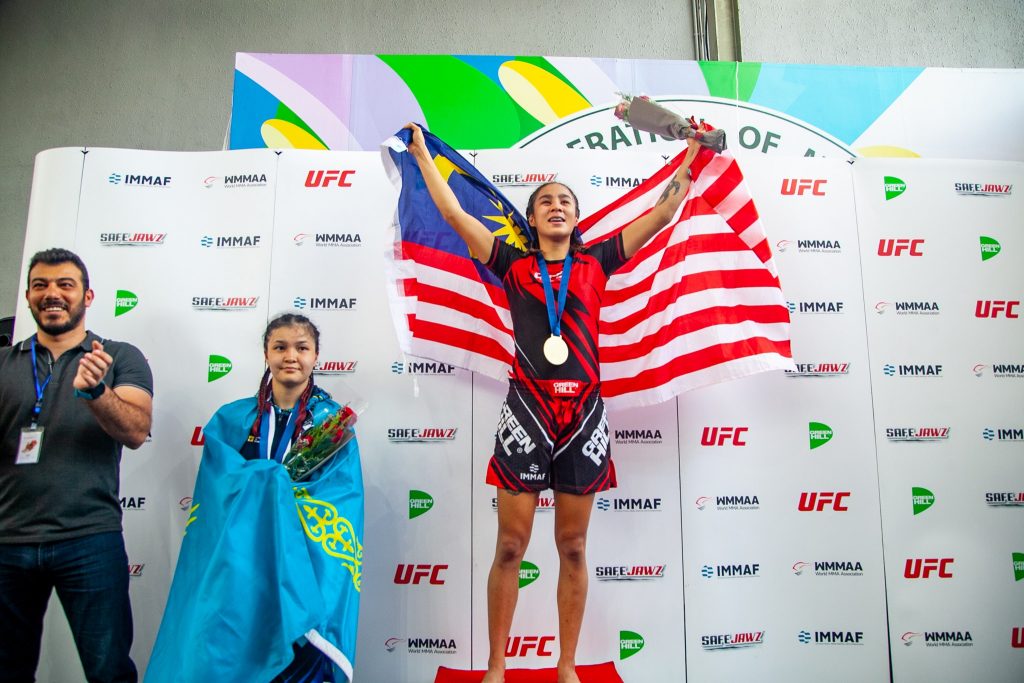 Last weekend indeed was a memorable weekend for Malaysian as for the first time in Malaysian MMA history that our national anthem was playing in an IMMAF championship.
Malaysia was prepared to send 5 athlete to Bangkok for IMMAF Asian Open, but only 4 made it as one athlete from Sabah had a technical issue on her medicals. The 4 that made it to Bangkok was Tsan Nieng Khai (Heavyweight), Amirah Najwa (Atomweight), Colleen Augustin (Strawweight) & Brandon Tang (Strawweight).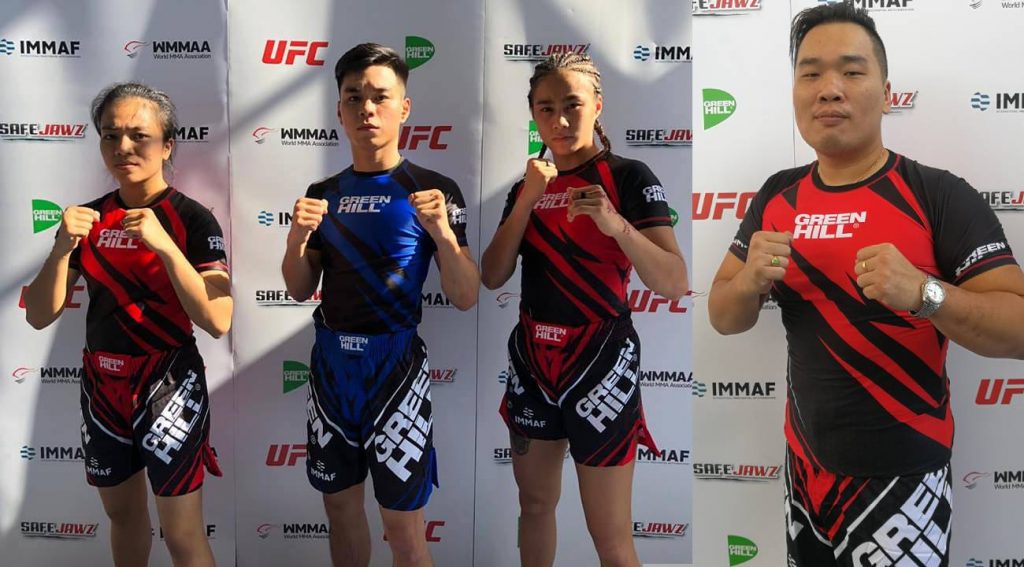 Behind the scene it was not an easy task for the newly elected President, Rashid Salleh to get them to Bangkok as financial constraint and technical issue need to be address, but he was determine to have a Team Malaysia competing.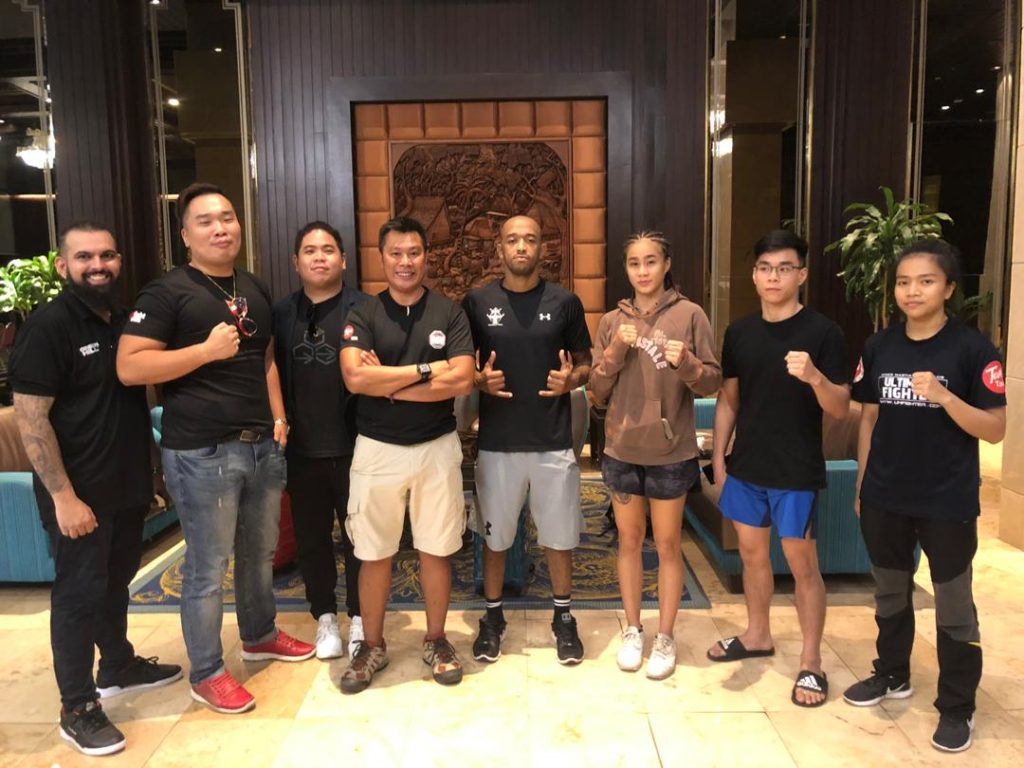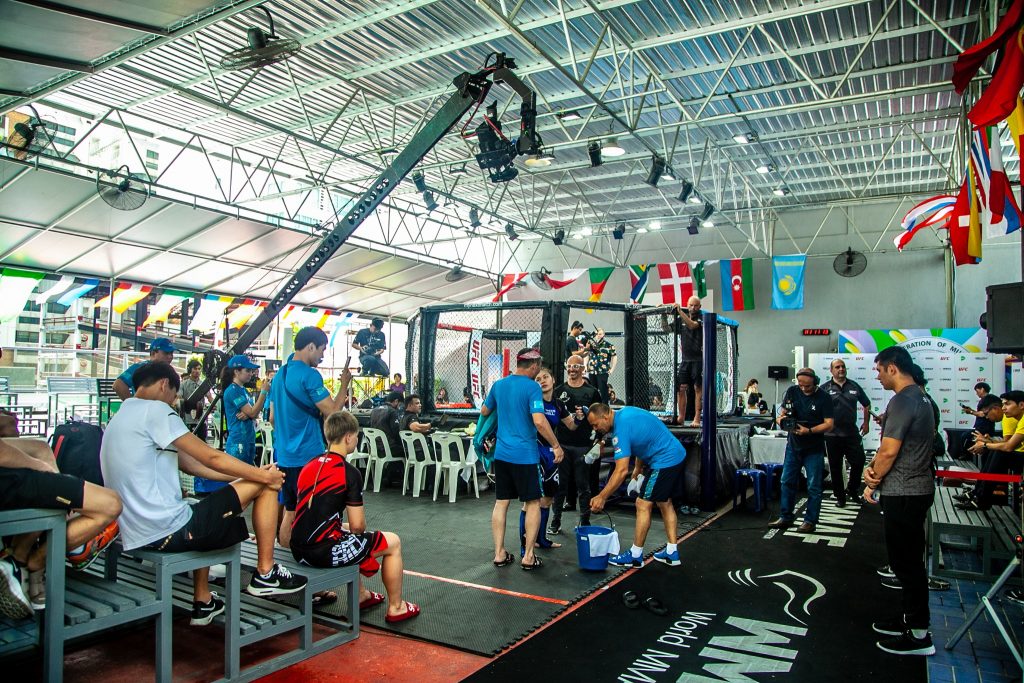 In the sea of light blue of Kazahkstan & the red-white of Bahrain, the two country with most participants, Malaysian didn't just made the numbers but we came and gave a good performance.
On day 1 Brandon Tang's bout vs Ebrahim Darwish (Bahrain) open the championship as the first bout of the day & he get it done by victory via unanimous decision and advance to the semi-finals.
————————
Then on the last bout of the day, MIMMA season 5 champion Tsan Nieng Khai stepped into the cage against a hulk of an opponent, Shamil Ghaziev (Bahrain) whom outweight him by 20kg. Shamil is 2018 World Championship Bronze medalist & 2018 Africa Championship Gold medalist. He definitely show his experience in the cage by dominating with accurate boxing skills but to the surprise of the Bahrain corner, Tsan weathered the storm & still stand. It was the doctor's decision that stop the fight in round 2 and gave a TKO victory to Shamil. Shamil eventually went all the way to the finals & became the heavyweight champion.
——————————–
On day 2, our female fighter went into action. In the semi-finals, the first bout of the day saw Colleen Augustin fought Shynar Zhussipova (Kazahkstan) & Colleen fought well and win via TKO round 2 to enter the finals.
———————————
Then in bout 2, Amirah Najwah took on Ayan Tursyn (Kazahkstan) the 2017 Asian Open Silver medalist & 2017 World Championship Bronze medalist. She lost in round 1 via TKO. This is Amirah's 2nd lost to her, the first one was in 2017 Asian Open, where Amirah took home the bronze. Ayan eventually emerged as champion for this year's Asian Open, beating her compatriot Ukilay Akhmetualikyzy.
———————————
In bout 5, it was Brandon Tang's turn in the semi-finals. He went up against 2018 World Champion, Bagdat Zubanysh (Kazahkstan). Bagdat submitted Brandon in round 1. Bagdat proceed to finals & emerged as the eventual Strawweight champion.
———————————–
Then in day 3, it was left for Colleen Augustin to fly the Malaysian flag in the cage, as she enters the cage against 2018 World Championship Bronze medalist, Nurzhamal Sadykova. It was not an easy round for Colleen in the first as Nurzhamal managed to connect good punches. With her bloodied nose & the pep talk from her coach Prof Bruninho, Colleen wiped the blood off and determined to give her all in round 2. She surely did, knee her way in & mounted her opponent for a good ground & pound TKO win! She cried tears of joy as she overcome by tremendous emotion, realizing that all the hard work from her team & her work paid off and she became the first Malaysian to win a IMMAF Championship medal.
It was a good start for Malaysia MMA Association, Rashid Salleh as the newly elected president acknowledge Team Malaysia's effort.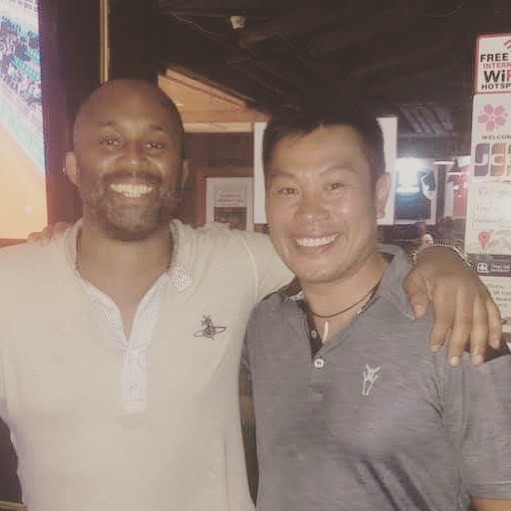 "The gold and bronze were deservedly won by Colleen and Brandon respectively but I was as proud of how all our athletes, Malaysian officials and volunteer crews conducted themselves in Bangkok. That truly demonstrated the spirit of togetherness and wanting the best from each other and that resonated in our larger team.
But I do know there's an immense amount of work ahead. The 2nd half of 2019 should be about promoting youth development in MMA and I guess we will have to travel the length and breadth of Malaysia to encourage gyms and promotions to push for it. The future of the sport depends on how successful this becomes."
There's no MIMMA this year but there are plenty of other event such as Octagon Fighting Championship, F3, MFC, Ultimate Beatdown, BAC, Ultimate Beatdown Borneo , Fight Fest, Rampage FC , BMAEX etc that is ever ready as a platform for fighters to compete.