Japanese kickboxer Hiroaki "Kaibutsukun" Suzuki is about to face his greatest opponent to date at ONE: WARRIORS OF LIGHT as he challenges Muay Thai legend Nong-O Gaiyanghadao for the ONE Bantamweight Muay Thai World Title on 10 May in Bangkok, Thailand.

Heading into the blockbuster showdown, Suzuki believes he can expose the reigning champion's weaknesses during their match at the Impact Arena and hand Nong-O his first loss with ONE Championship.
"There is no competitor without weakness," Suzuki said.
"There is always a chance to win in a one-on-one battle. Of course, I have a risk of losing too. The fight is one-on-one, so the situation is even. Nong-O is a complete Muay Thai fighter. His punches, kicks, knees, and elbows are great, but my attacks developed in Japan are also great."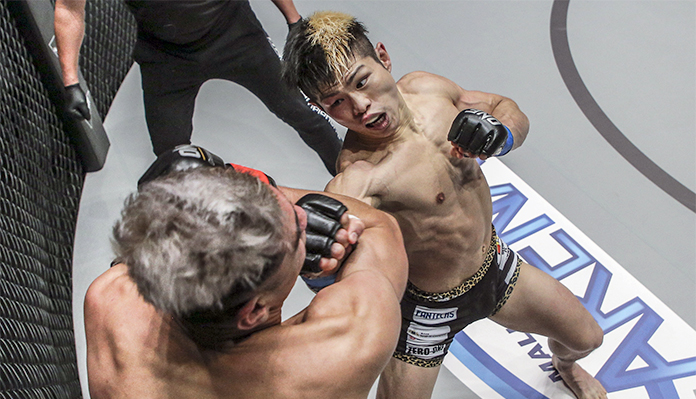 "Kaibutsukun" has also managed to remain undefeated in The Home of Martial Arts with stunning victories over Deividas Danyla and Mohammed Bin Mahmoud earning his way for a title shot.

Using his lightning speed, incredible power, and unlimited stamina that can carry his offense through the course of any match, Suzuki has proven that he is a perfect adversary for the legendary Thai warrior.

The 34-year-old is the first Japanese athlete to challenge for the title in the sport of Muay Thai and it would mean the world to Suzuki to be able to come full circle and capture the highly-coveted golden strap.

By becoming the first Japanese Muay Thai World Champion in ONE Championship, Suzuki hopes that he would be able to inspire the youth of his nation with his success.
"By winning the World Championship, I think I can make a path for my juniors and for the people who want to become martial artists," Suzuki said.
"I want to pass on the 'Yamato spirit.' That's my dream. The Japanese fight with unbreakable, strong hearts even in tough situations. That is the 'Yamato spirit,' I will fight with responsibility as a representative of Japan, and [I will] win."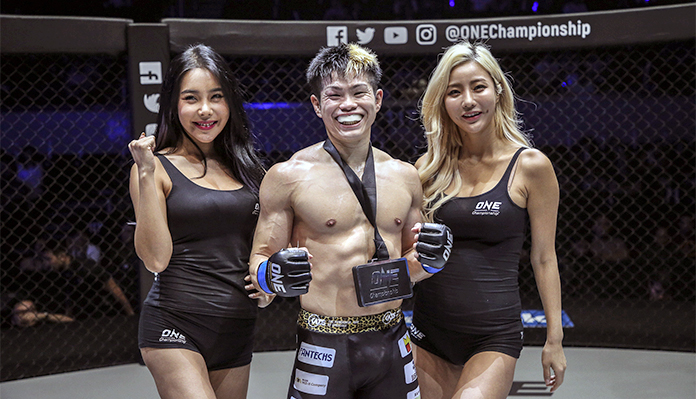 Suzuki wants to deliver his best career performance against the four-time Lumpinee Stadium Muay Thai World Champion, and he has faith in himself and his skills to outlast Nong-O and have his hand raised in victory at the end of the night.
"On the ONE Championship stage, my priority is to have an exciting fight. I can't tell you which attacks I will use, but I will aim for a knockout," Suzuki concluded.
"I want to say Nong-O, let's try to knock each other out. Let's try to give the fans an exciting match on the ONE stage in which one of us goes down.