Malaysia will see another global combat sports event happening on 31 OCT 2015 at Kuala Lumpur. EFN Champion League 3, brought to you by Elite Boxing will be held at Kuala Lumpur Badminton Stadium, featuring 2 groups of Super 4 tournament in one night.
EFN has held 2 successful events in Bangkok. With this first event outside Thailand, EFN will look to expand regionally to cover other venue in Asia Pacific. For fight fans you can expect quality fights from EFN as they match up exceptional fighters that always bring their best to the ring.
EFN Champions League will be a series of four tournament in different venue across Asia, which the champion of each series will qualify for the esteemed muay thai King's Cup in Bangkok this December.
Tonight's Super 4 fight will see three fighters representing Malaysia. Kai Chee ( the pioneering MMA fighters of Malaysia ), Aiman ( Hitam Putih Muay Thai Gym ) and Bow Suweilek ( Dihnar Gym ). EFN3 also will feature 3 other Superfight at 63kg & 60kg, featuring 2 Malaysian – Kudin will fight Korean Kim Dong Hwan, and Iwan Merican vs Yod Police from Thailand.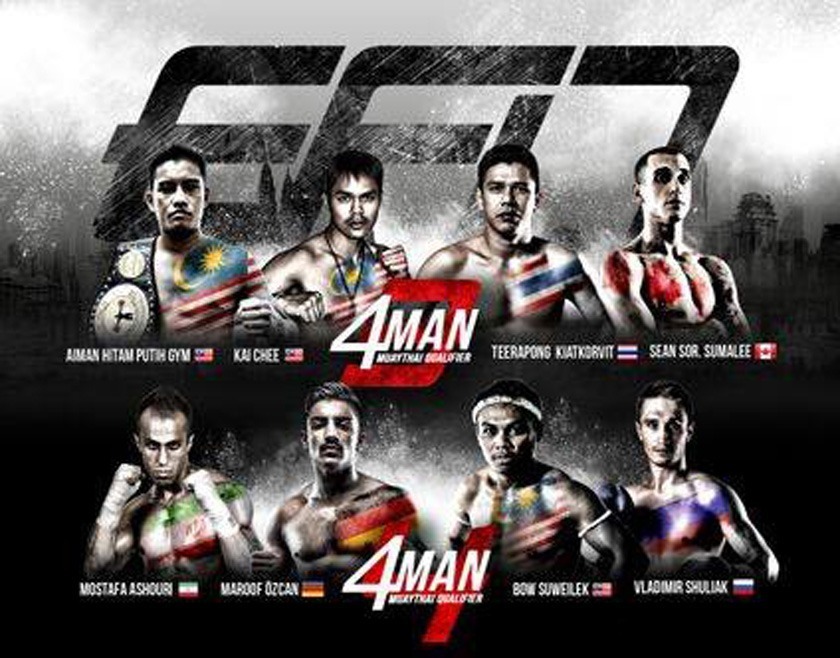 EFN 3 – Super 4 Tournament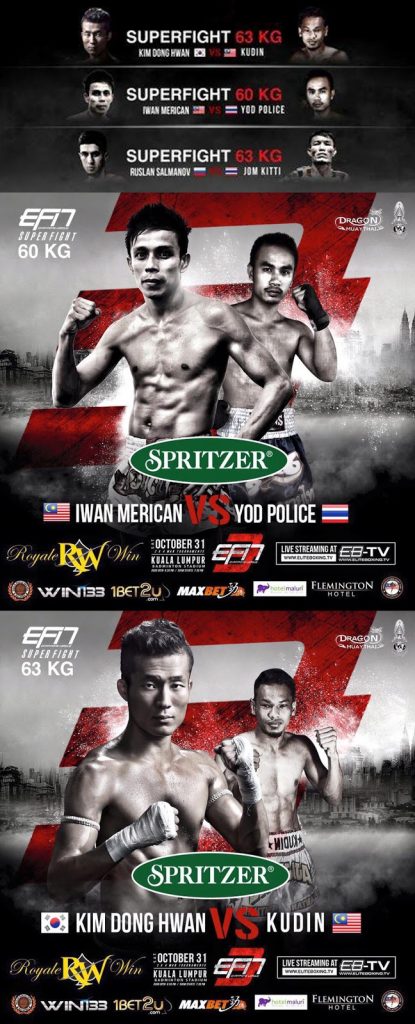 EFN 3 Superfight
——————————————————
Warriors of Borneo will be rooting for Bow Suweilek, whom fight out of Borneo at Dihnar Gym in Kota Kinabalu, Sabah. Bow is from Thailand and has live in Malaysia for close to 7 years. He came to Malaysia to coach muay thai in a few gym and early this year Dihnar under Ir Hj Nazri has brought him to Kota Kinabalu as the head coach. Hj Nazri has a vision of lifting muay thai standard in Borneo and particularly in Sabah and bringing Bow into his gym is one of the steps to achieve this. He also is the man behind D1 Fighting Championship, the leading muay thai championship in Borneo, in which Bow has won 3 tiltle.
Fighting since he was a kid in Phuket Thailand, Bow is the most experience fighter of tonight's fights. He has wealth of muay thai experience with close to 300 fights in his records and 250 of that is a win. He won his first tilte belt when he was 9.
As a coach in Dihnar, Bow is a no nonsense type and instill strict discipline to his students. He is very willing to share his vast knowledge of the fighting arts of the 8 limbs and he expect his students to have great commitment too in order to learn & improve. But outside the gym, he is casual & friendly.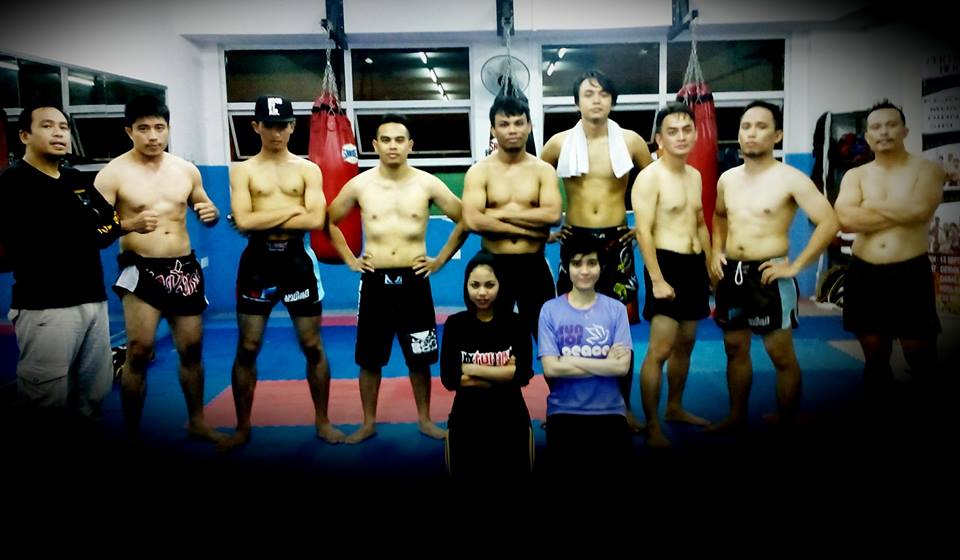 Bow and his students at Dihnar Gym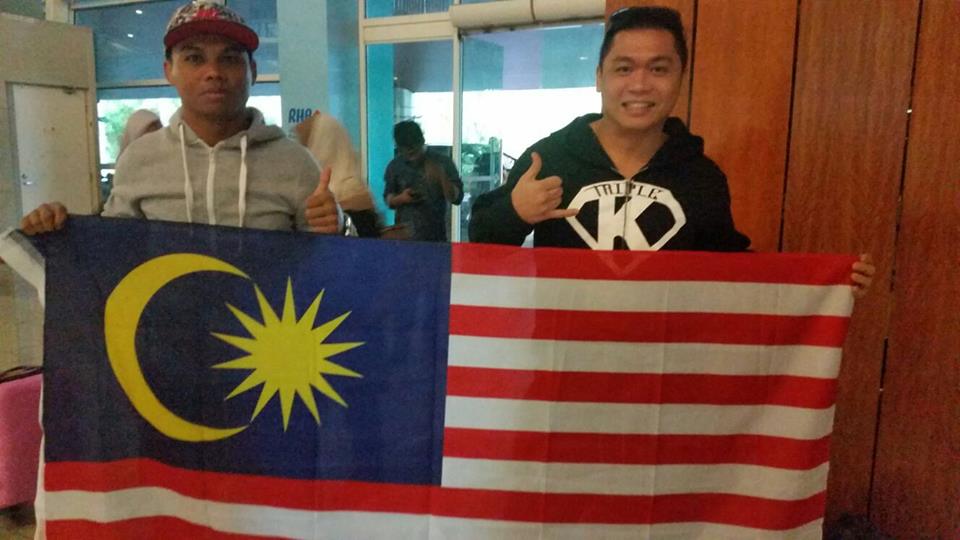 Rayner Kinsiong (ONE FC fighter) will be in Bow's corner tonight 
As a fighter Bow is technically strong and has tremendous speed. With the ability to apply various techniques at many different situation makes Bow unpredictable and makes his opponent very hard to read his moves.
In Bow's group B, at bout no. 3 will see the fight of Mostafa Ashouri from Iran vs Maroof Ozcan from Germanny. Bow will be facing a young fighter – Valdimir Shulyak from Khazhakstan in bout no.4.
In group A at bout no.1 will see a Malaysia vs Malaysia, Aiman vs Kai Chee.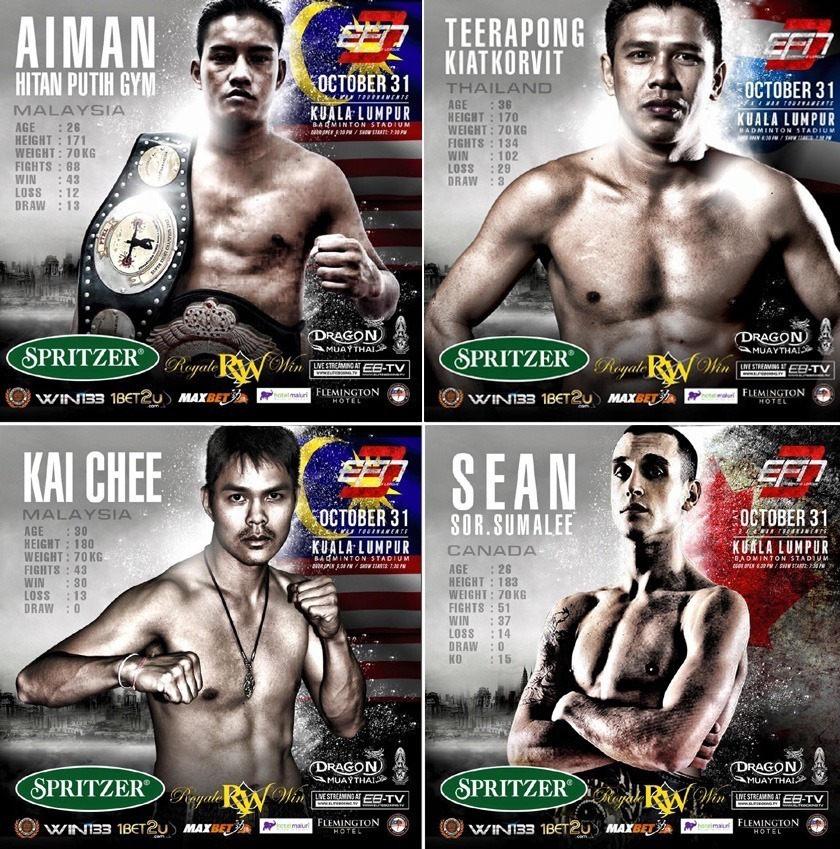 Group A – Super 4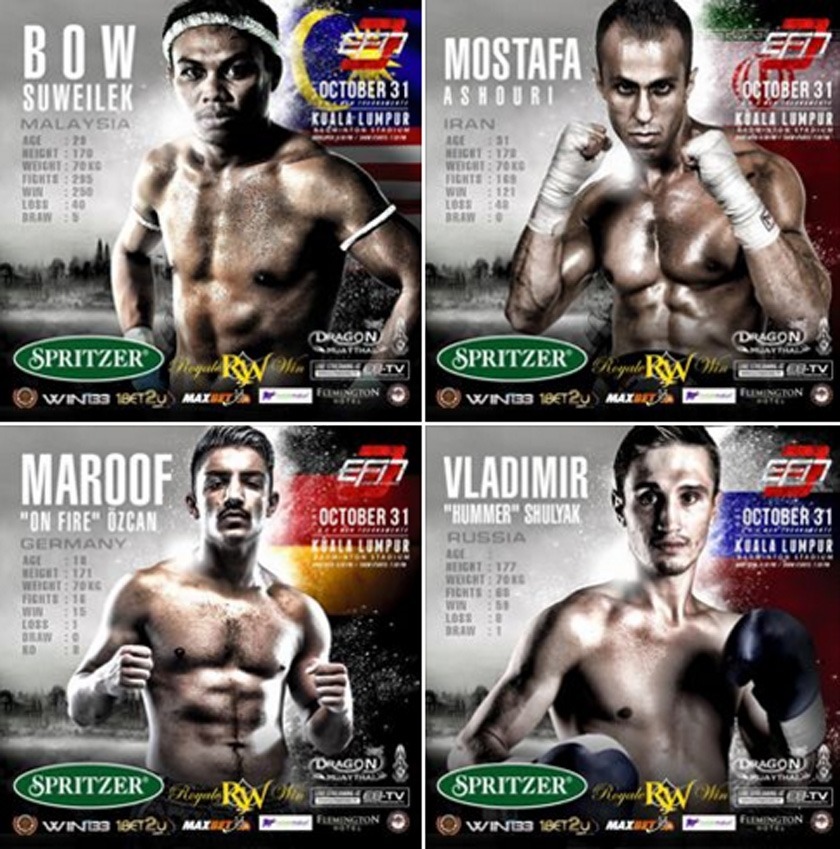 Group B – Super 4
The champion of tonight's EFN Champion League 3 will earn RM15,000 and get to fight in the prestigious King's Cup ( Royal Thai King's Birthday Muay Thai Cup ).
Respond has been very good. Tickets are selling like hot curry puff, but tickets of stadium seats RM50 are still available .
Call Potosan Corner Tel : 017 6690 115 , 017 2236 230, 012 280 1129
Or you can subsrcibe to  www.eliteboxing.tv/live online to catch it on live streaming.