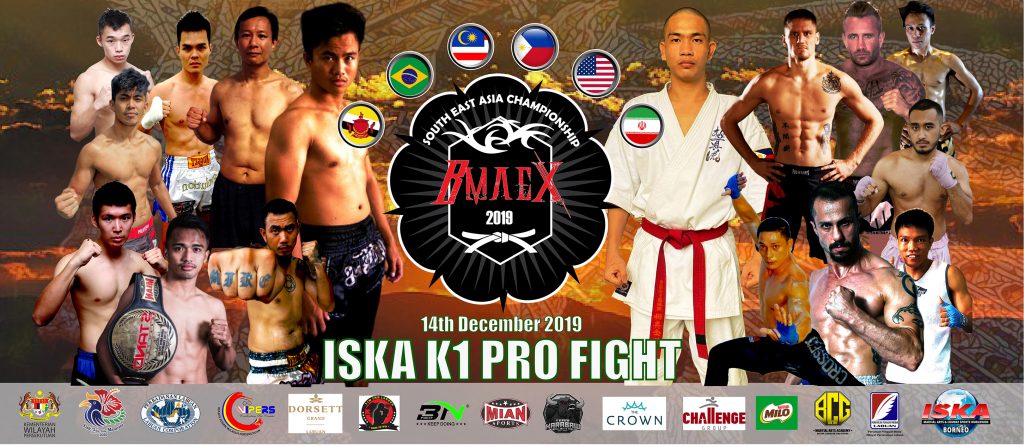 It's a busy year for combat sports in 2019. Athletes in South East Asia is competing in SEA Games in Philipines since 30 Nov.  Meanwhile Sabahan athletes also busy in the SAGA ( Sabah Games ) in Keningau. Come 14-15 DEC, will see another big martial arts event, happening in the island of Labuan.
Borneo Martial Arts Expo, or popularly known as BMAEX is back for its 3rd and biggest edition yet.
BMAEX will be held at Palm Beach hotel as is the biggest ISKA ( International Sports Kickboxing Association ) sanctioned event in the region.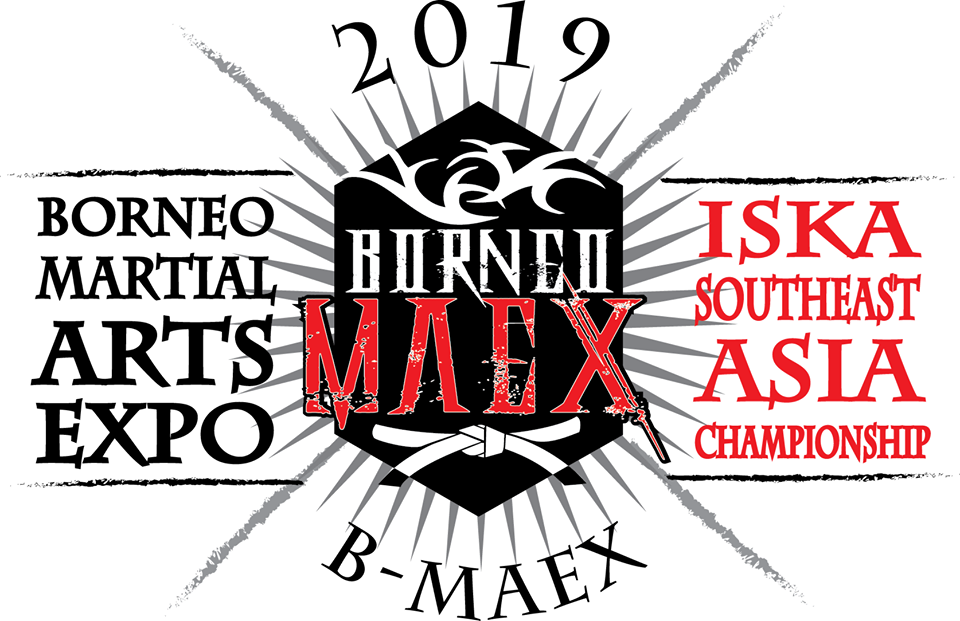 The idea of bringing together all combat sports athlete and martial artist in one event initiated by Alvin Chong of Borneo Combat Gym in Labuan is getting stronger year on year. It was certainly a very challenging task in the beginning but it has gained momentum and Alvin and his team is putting together another big show to close 2019 with a bang.
To learn more about BMAEX please click to read more on the 1st two event
For the 3rd edition, BMAEX 2019 will continue to bring a plethora of activities such as seminar, workshop, Kickboxing tournaments, Boxing competition, Sanda competitions, forms & weapons competition, martial arts performance and of course the highly anticipated K1 Pro Kickboxing fights.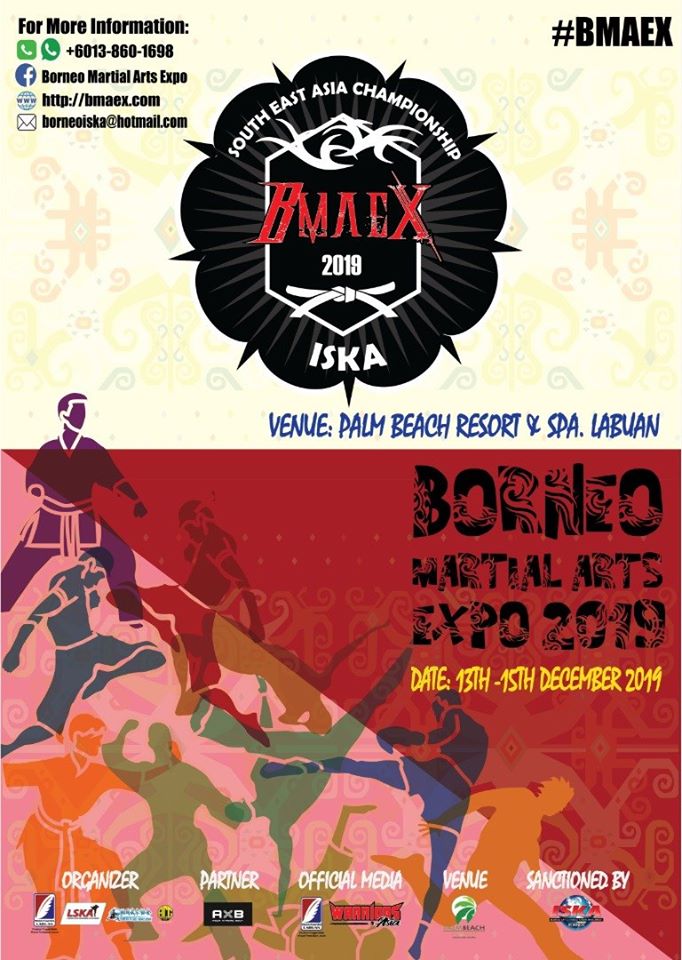 As organizing Chairman, Alvin strongly wants to use BMAEX as a positive platform for not only to unearth and groom new talents in combat sports but more importantly to him is to unify all martial artist practitioner in the spirit of respect, sportsmanship, indomitable spirit and friendship.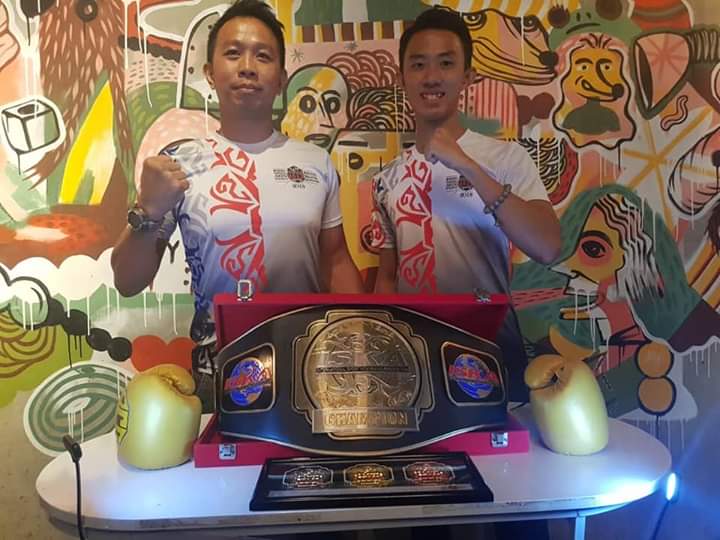 To drive down these values, BMAEX has organized for the first time in Malaysian history a friendly Kickboxing bout between Hafy whom is physically challenge and Eremiah whom is hearing impaired. This was to show to the world that martial arts can be an inspiration for everyone to do their best and work towards their dream and goals.
This year, BMAEX will introduce a new activity for kids – the Fun & Games. This is to encourage kids to be active, learn to work in a team & build friendship. There will also be a beach cleaning activity on 15 DEC after the event. This is to encourage everyone to work together clean up the arena and the beach area, not only will participants get to enjoy the scenic outdoor each area but also doing something positive for the community.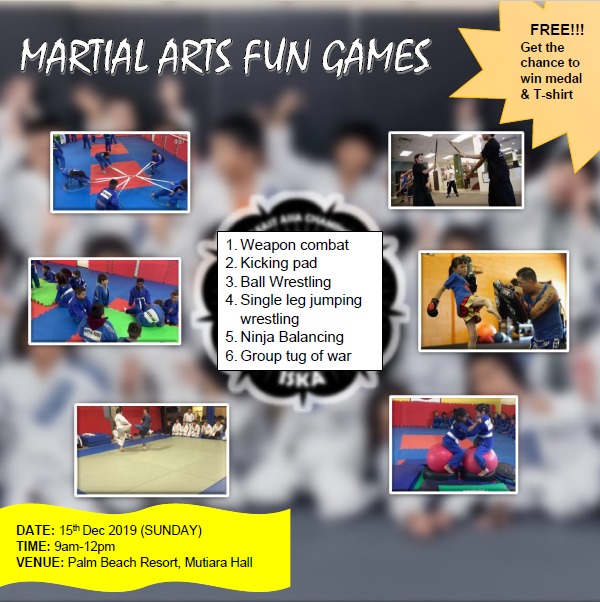 In the seminar segment will see two respected figure in the martial arts scene giving talks.
1st off is the President of Malaysia MMA Association ( MASMMA ) Rashid Salleh. Rashid started his career in theater and was part of the cast of Kopitiamthat won the 1998 Asian television awards for Best Comedy Programme. He also has experience in sports casting, hosting program such as ESPN SportsCenter Asia, Astro Arena & Fox Sports Asia.
Rashid also was very involved in Malaysian Invasion MMA ( MIMMA ) and has been voted MASMMA president in 2018. In May he has managed to bring a team to IMMAF-WMMAA Asian Championship in Bangkok to bring back 1 Gold & 1 Bronze. And in November he brought the Malaysian team to Bahrain for IMMAF-WMMAA World Championship and collected Malaysias first medal in the world championship with a bronze by Colleen Augustin.
Rashid is very passionate about MMA and will talk about The Future of MMA in Malaysia.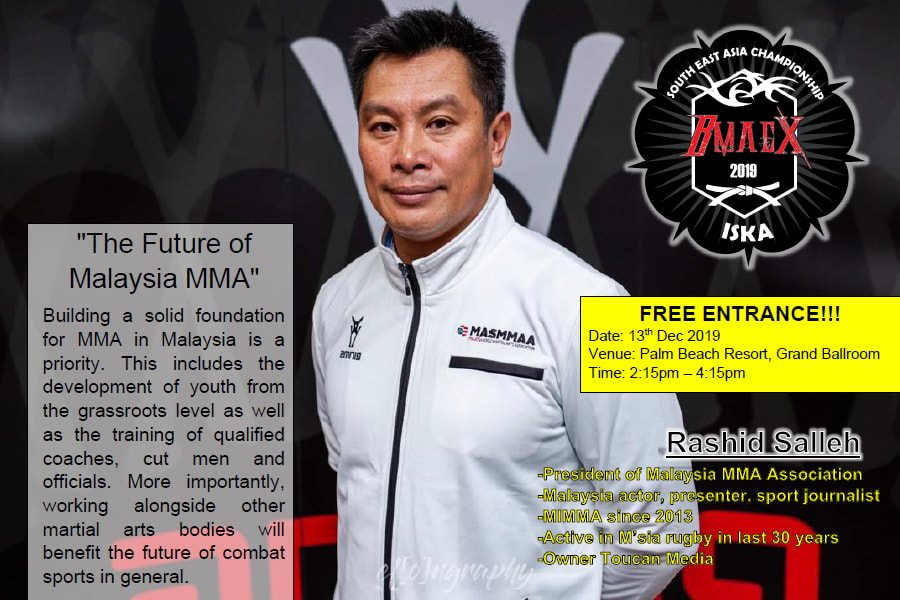 2nd speaker is Master Adey Hj Hussin from Brunei. He is the founder of 018 MMA. An outstanding figure in Brunei's Tae Kwon-Do scene , he is a 6th Dan Black Belt in WTF Tae Kwon-Do and the former Brunei national coach.
Master Adey has built his Tae Kwon –Do and martial arts academy from scratch and believe in the values taught in martial arts to overcome obstacles & challenges. He will share about his life experience on the topic ' Martial Arts is my Saviour'.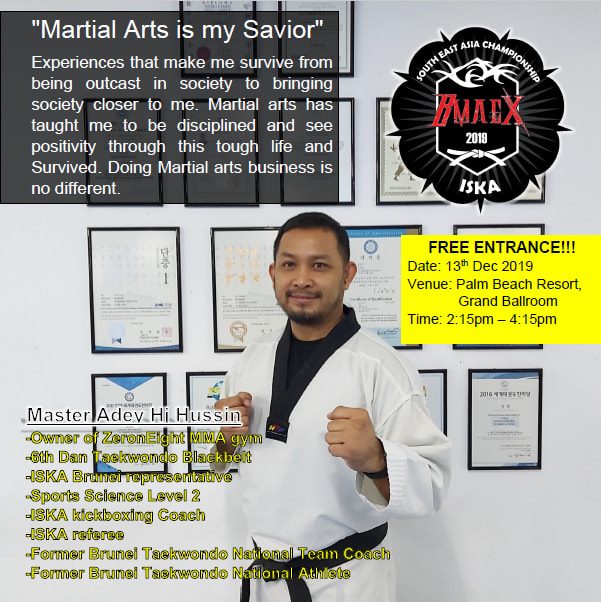 Most of us have heard about Brazilian Jiu jitsu, made famous by the Gracie family from their success in the first few events of UFC, nowdays BJJ is almost a must learn martial arts for those who wants to compete in MMA.
But Jiu-Jitsu actually originates from Japan. It was around the 16th century feudal Japan era it develops into a lethal martial arts.  So what is the difference between BJJ & Japanes Jiu – jitsu. Come & find out in the seminar by Dieter Deschinger,  a 2nd dan Black Belt in Japanese Jiu jitsu.  Deschinger resides in Kuala Penyu Sabah and has been in Malaysia for a year.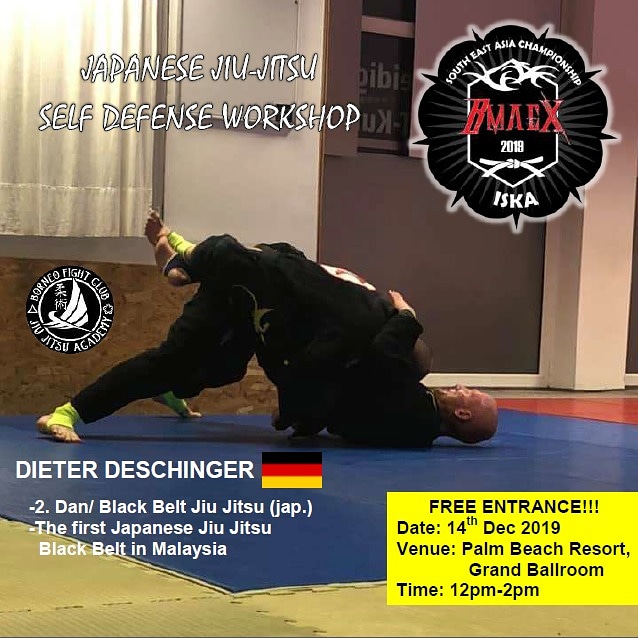 As for the event hi-light, the K1 Pro kickboxing fights, this year will see a very exciting and action packed fight cards that feature 8 bouts.
Up for grabs are 6 ISKA Borneo title, 1 Malaysian title and the 1st ever South East Asia ISKA Title on the line.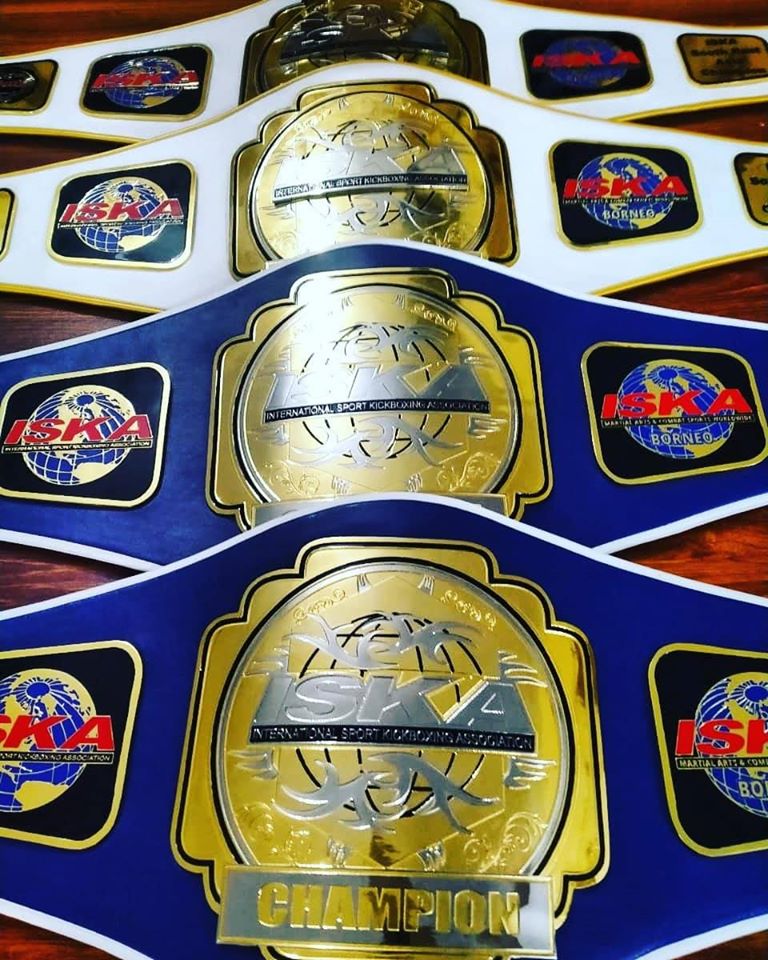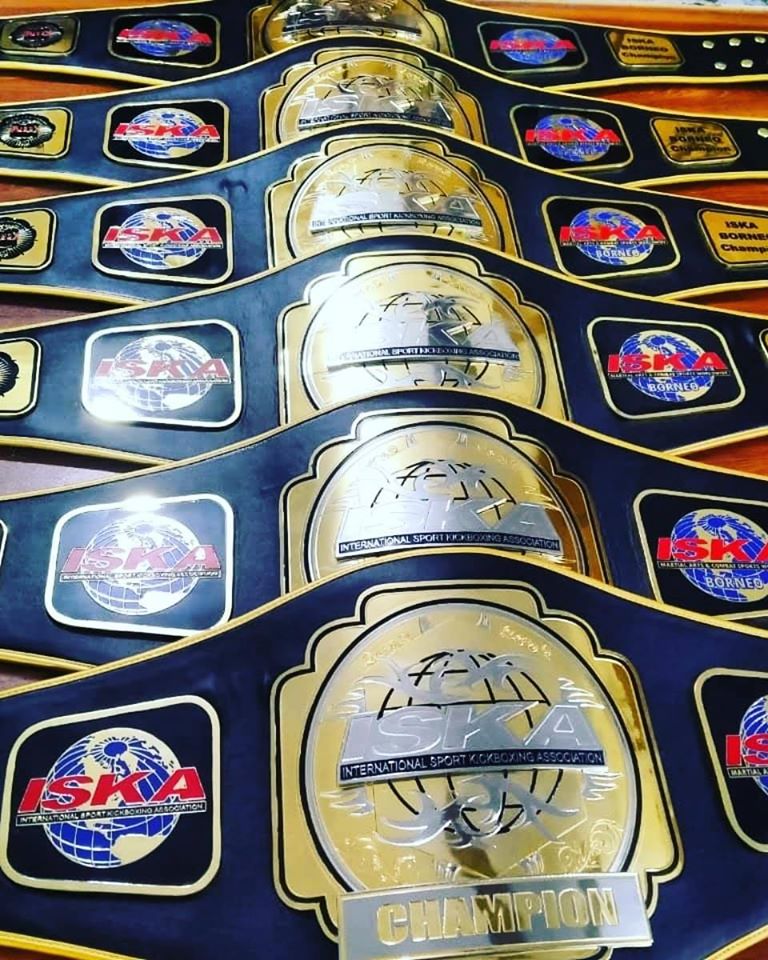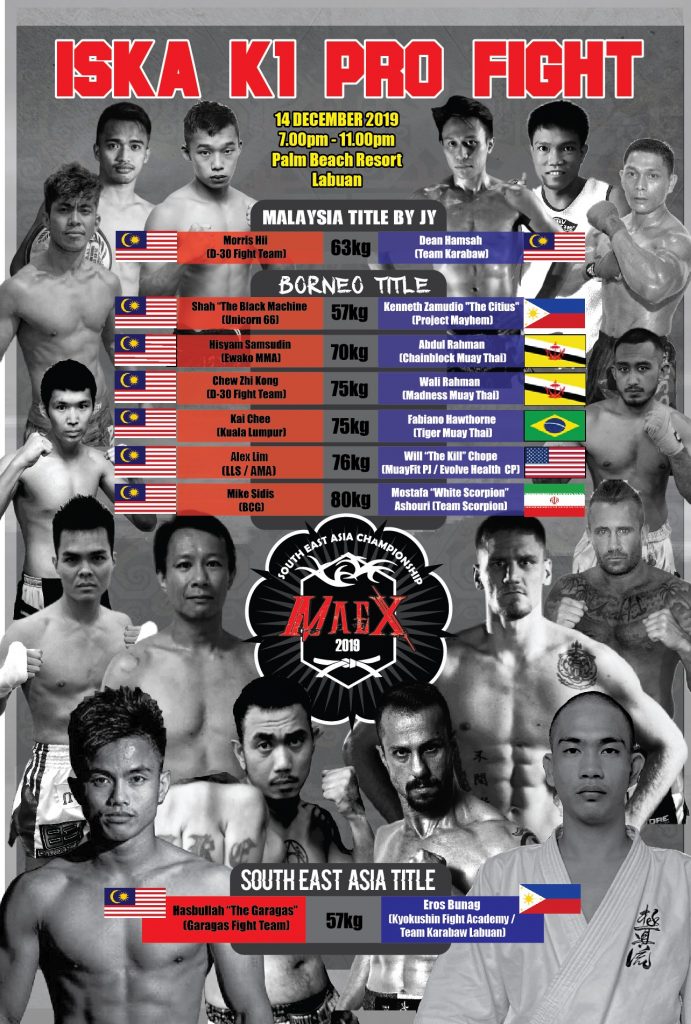 The line up of professional fighters is a mixture of experience fighters plus Malaysia's top young talent.
Among the hi-lights, local hero, Mike Sidis again steps into the ring to represent the island of Labuan. He is an all rounder, fought MMA in Jesselton Fight League and Ultimate Beatdown and he took home the ISKA BMAEX 85kg title belt last year in BMAEX 2018.
Mike is very loose and relax in the ring but very crafty. He will bank on his ever strong spirit to proof that a guy from a small town can achieve wonders if he put his heart to it.
Mike will be facing the a formidable opponent from middle east. Standing at 178cm tall and at the age of 35, hailing from Iran,  the blood of Persian warrior run in Mostafa Ashouri. He has an astonishing record of more than 172 fights with 130 wins. Nick name White Scorpion he has a menacing looking scorpion tattooed at his back.
Mostafa is a 24 times Iranian Champion in various styles, ie: Kung Fu,  Kyokushin Karate, Full Contact Karate, Muaythai, Kickboxing, Arts of commando fighting.
In 2006 he became a silver medalist world championship in Chinese kickboxing (Choy Li Fut). He is currently based in Kuala Lumpur and has been very active in the regional combat sports scene.
Last year he was schedule to fight in BMAEX 2.0 but his opponent got injured, the replaced by Alex Lim, but eventually he himself got injured and Alex faced Mostafa's friend in the ring.
But this time, Mostafa is healthy and fit and will be in Labuan to challenge Mike Sidis for the title belt.
Last year's main event for K1 Pro Kickboxing was the ISKA Malaysia 72kg Super 4 title. Experience veteran & Malaysian Muaythai & MMA pioneer Kai Chee took home the title. Adding another BMAEX title belt to his collection, he also won the BMAEX title in BMAEX 1.0
This year Kai Chee is back for more. This time he will face Brazilian Fabiano Hawthorne for the 75kg Borneo Title belt.
Fabiano is an experienced Boxing, Muay Thai and MMA Fighter from Brazil with 20 years of experience in martial arts and 15 years of experience as a Coach in Brazil, 1 year of experience teaching in New Zealand and 3 years of experience teaching in Thailand. At the moment he is based in Phuket, Thailand training as a sponsored fighter in Tiger Muay Thai and been focused on his career as a Muay Thai andKickboxing Fighter. He has an accumulated record of 57 fights in Muay Thai (38-18-1).
He has fought at some of the biggest Muay Thai Shows in Thailand including Max Muay Thai, MX Muay Xtreme and Thai Fight.
Fights fans won want to miss Alex Lim vs Will Chope. Alex is a veteran in Sanda, Muaythai & Kickboxing. Among the pioneers of the sports in Malaysia. He is a businessman but regularly train and compete and at 43 he is still fighting fit. Alex won numerous Wushu Sanda titles before and fought in BMAEX 1.0 in 2017 winning himself the 80kg ISKA title belt defeating a much younger opponent.
His opponent Will Chope is only 29 but is a highly experience veteran. He is a former UFC fighter, fought current Featherweight Champ, Max Halloway in 2014 and has an MMA record of 38-15.
Will is nicknamed the busiest fighters in Asia. He makes a living out of fighting and not only compete in MMA but also regularly takes up fights in boxing, Muaythai, Kickboxing, Bare Knuckle Boxing and recently Lethwei. At one time Will fought close to 20 fights in a year, in fact he just announced that in 22 DEC he will compete in Japan for Granchan MMA for the no.1 contender ( welterweight ).
This will definitely be bout not to be missed.
The 1st South East Asia Title belt will see Malaysian Hasbullah Sanmin vs Filipino Eros Bunag. Compete at 57kg this could very well be the fight of the night. Hasbullah is not only fast but posses KO power in his punch.
Hail from the interior town of Sabah – Keningau, Hasbullah comes from a Muaythai background but quickly finds success in MMA. He took the Jesselton Fight League title in 2015 and was Fight Fest MMA super fight champion. He turned pro in 2017, winning in Golden Warriors FC. In 2017 BMAEX 2017, he took home the super 4 ISKA title winning via KO. 
In 2018 he took a break to nurse his injury & took care of his expecting wife. They are now proud parents of a baby girl. He was also busy with Muaythai, as the Keningau Muaythai Association president, he has been busy developing the sports in Keningau. He has busy last few weeks preparing his Keningau team for the Sabah Games competition which is happening in his home town.
Being a parent gave Hasbullah a new found motivation. He is eager to step back into the ring to do what he knows best.
Hasbullah will be facing a full contact fighter with a Kyokushin background – Eros Bunag from Kyokushin Fight Academy. He is the student of Ramon Gonzales three-time Filipino National Full contact Champion. Eros lives & breaths karate & eager to showcase Karate's effective move in the K1 ring.
This is his first fight out of Philipines and we are in for an action pack main event, perhaps some rolling thunder kicks!