11 Mac 2017, ONE Championship: Warrior's Kingdom will be held in Bangkok. The fight cards feature some of the best MMA talents in Thailand. With 11 Thai fighters in the cards, it's Thailand vs the rest of Asia. The atmosphere inside Impact Arena will be loud and hot as Thai fight fans are very passionate and they will be fully behind their fighters with deafening cheers.
Amidst this high pressure atmosphere, two warrior from Sabah Malaysia will aim to bring the chill to Bangkok. The two are Kelvin 'Ice Man' Ong and Audreylaura ' Ice Comet' Boniface. They are both fighters from Borneo Tribal Squad (BTS).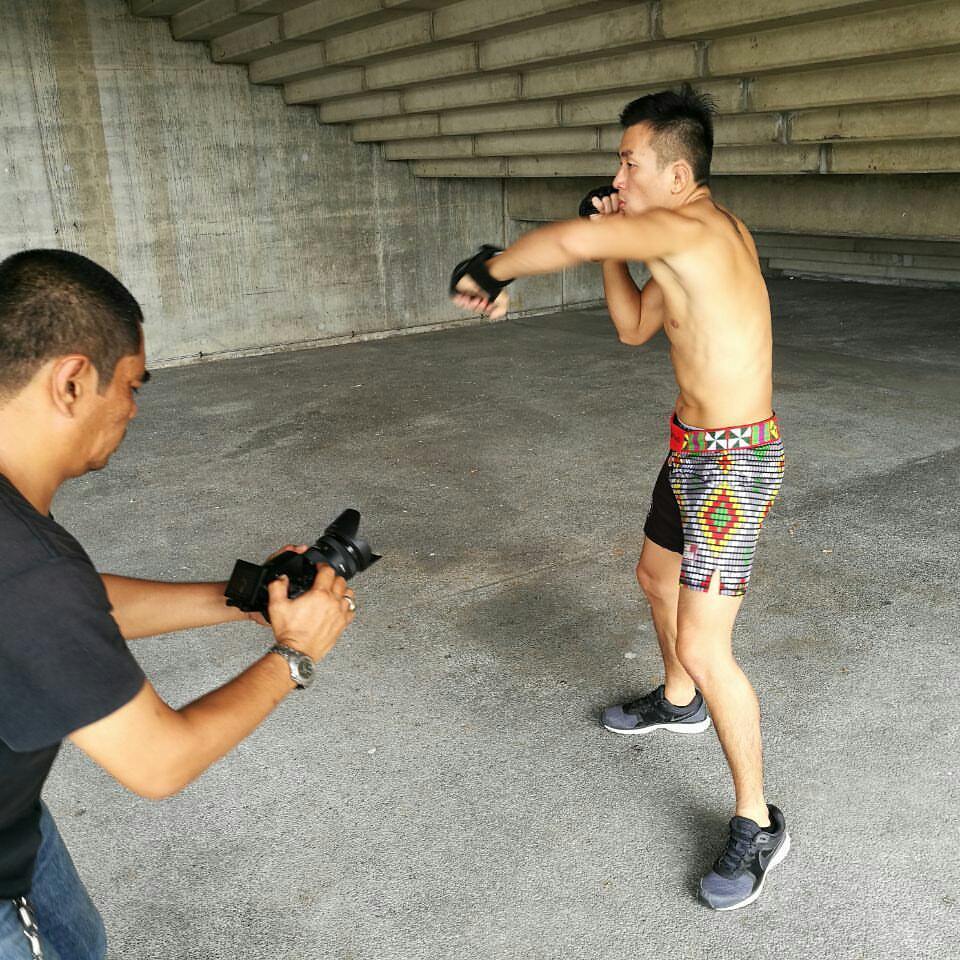 Kelvin in ONE's photoshoot wearing the BTS fight shorts with unique  Sabahan native motifs
This is Kelvin's debut in ONE Championship and his 2nd pro MMA fight. Kelvin's pro debut was in Jul 2016 WSOF Global Championship 3, in which he won against Fhilipino Jesdan dela Pena by TKO in 2nd round. ( read about my write up on Kelvin's debut here )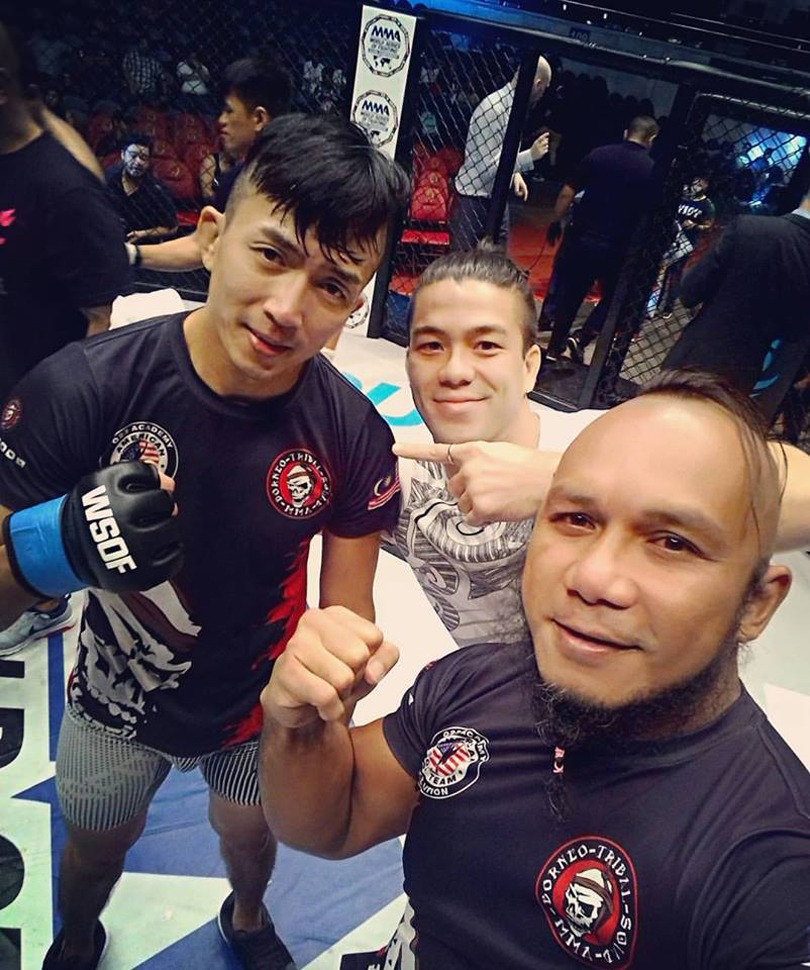 Winning his pro debut in WSOF GC 3
Kelvin has a quiet personality and is a very humble man. But when he steps into the cage, he is ice cold and merciless. To fight in ONE Championship as the biggest MMA promotion in Asia is certainly a dream come true for him. He is very thankful to his coach and mentor AJ 'Pyro', himself a ONE Championship fighter.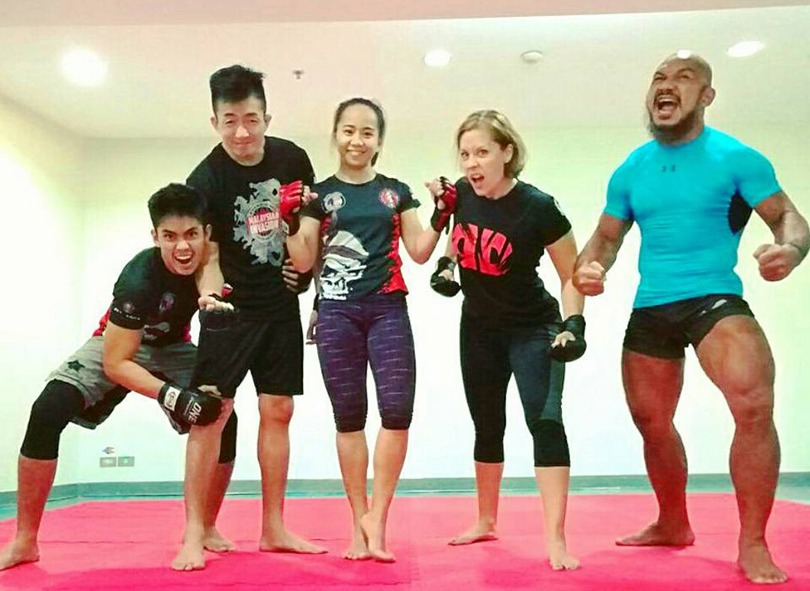 Kelvin with BTS fight team lead by AJ Pyro ( R )
Kelvin never misses training even though he has a very busy schedule working. He helps out in his family business running a stall in the LIDO market in Kota Kinabalu. He stepped into BTS two years ago and Coach AJ notice how hardworking this man is and decided to work closely with him to polish his skills.
"Kelvin has the heart and right attitude, so it's my job to improve his skills and mold him into a fighting machine" 
said Pyro.
Kelvin will be facing Sagetdao Petpayathai. This is Sagetdao's MMA debut but he was household name and a legend in the Muaythai circle in Thailand when he fought actively from 2004-2014, winning numerous titles such as MAX Muaythai, Lumpinee Stadium, Rajdamnern Stadium, WBC World Champion, WPMF World Champion.
At 30 this year he is retired from Muaythai and has been teaching in the EVOLVE MMA gym in Singapore. Sagetdao is well known for his vicious knee and strong clinch and he look to begun his new journey in martial arts through MMA.
Kelvin's team mate is Ice Comet – Audreylaura Boniface. This is also Audrey's debut in ONE Championship and her 2nd pro fight. Her debut was in Thailand's Full Metal Dojo in Jul 2016. Before that Audrey fought in ONE Silat ( with rules similar to MMA ). Read about Audrey's MMA debut in my previous write up here .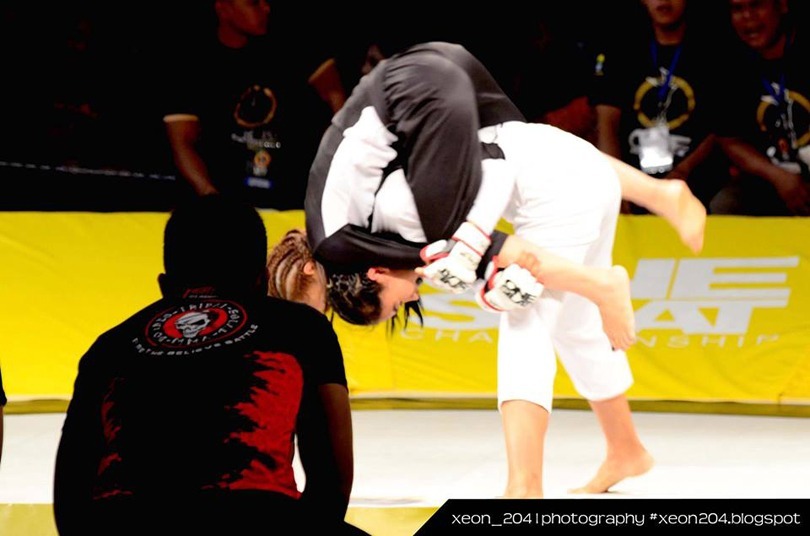 Audrey en route to winning her ONE Silat match
Audrey's involvement in martial arts started when she was in university as she got into Taekwondo, In BTS she has picked up crucial ground game and has won medals in BJJ comp. She has a day job as a doctor in the emergency and trauma department in Queen Elizabeth Hospital Kota Kinabalu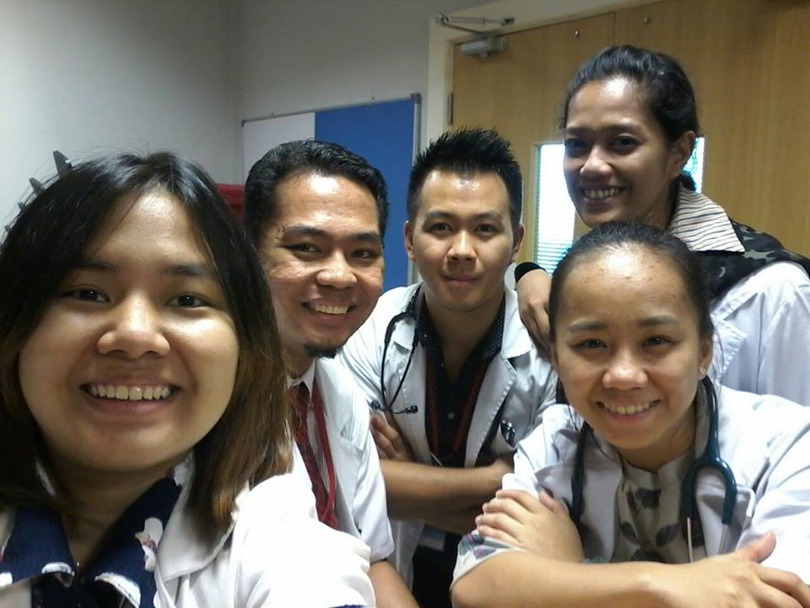 Dr. Audrey in the house …and the Oval cage!
Being a doctor has both advantage and disadvantage. The good side is, she understand stress very well and is used to work under pressure and her work trains her to think lightning fast. In the down side, her dedication as a life saver took her time off from training. So whenever she has the time she will put in lots of effort and focus on learning as much as she can from AJ Pyro.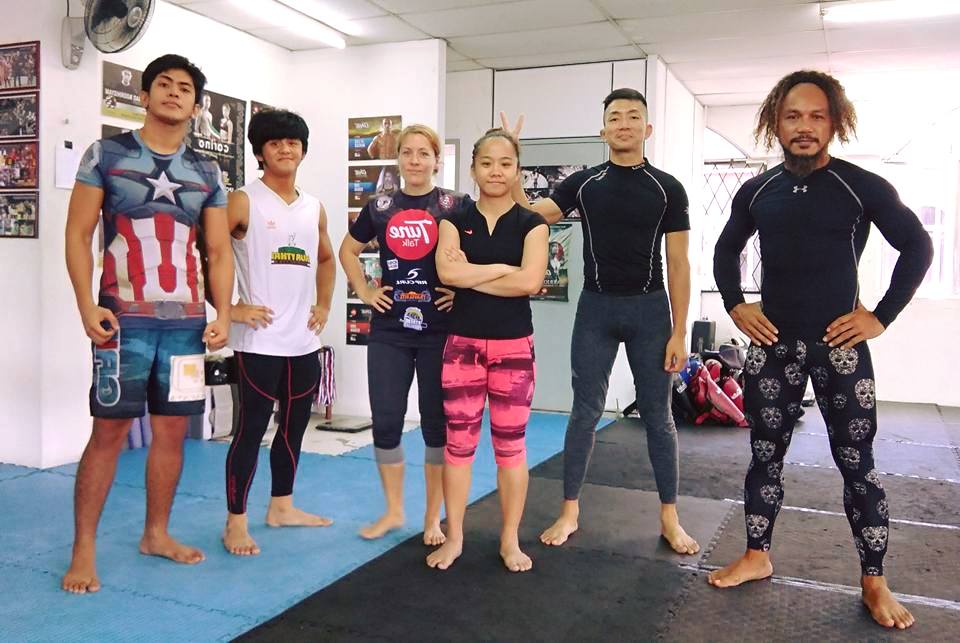 Audrey with BTS fight team
She never thought that she will be a pro fighter, and she owes this trust to AJ Pyro. AJ sees the potential in her. As she has the mental strength. 
" It's easy to train the physical skills and conditioning, but mental toughness is something you need to develop mostly on your own, and Audrey already has this in her"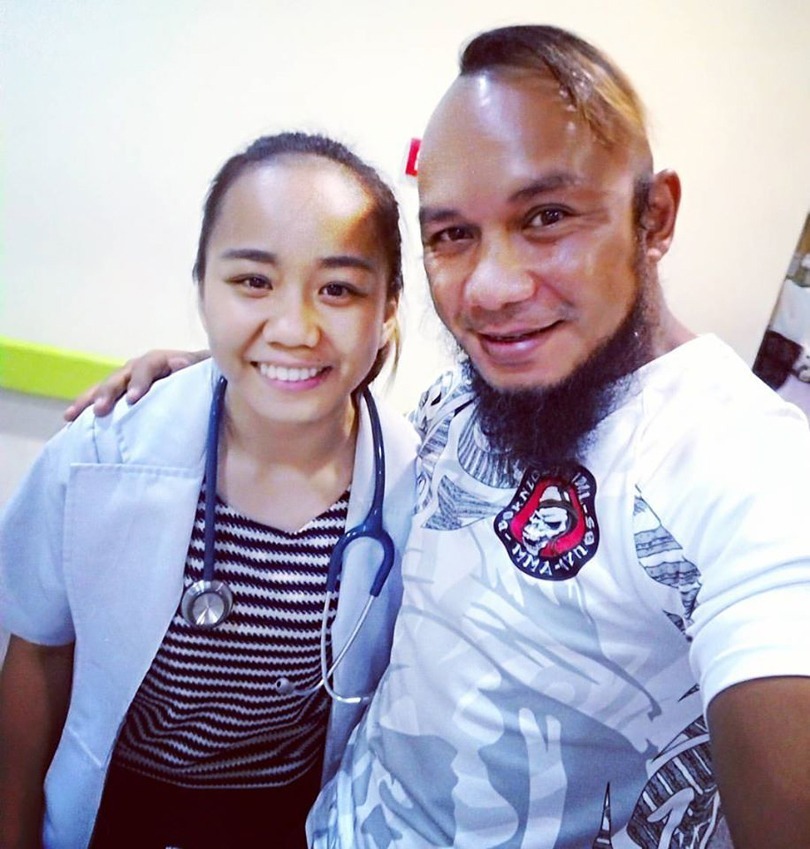 Audrey with her mentor and coach AJ Pyro Lias Mansor
Audrey cherish the opportunity, and she has uses her MMA training as a stress reliever from her stressful job. Becoming a fighter certainly gave her a new aim in life as she is able to be role model to other Sabahan female.
Having Ann Osman as her team mate certainly is an advantage as Ann has given her many pointers in terms of fight skills and also how to deal with the jitters of fighting in the big league.