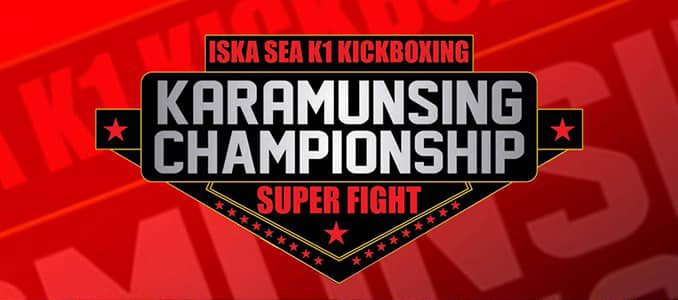 Combat sports action is back in Sabah. KARAMUNSING CHAMPIONSHIP will be held this weekend 13-14 April in Karamunsing Complex event hall. This event is under the banner of FIGHT FEST.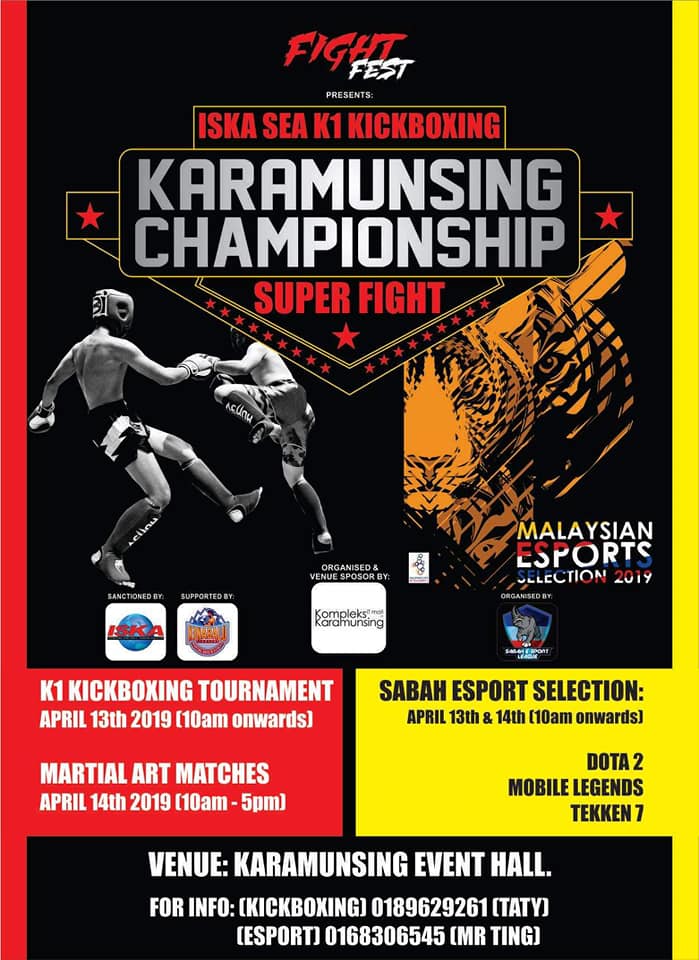 Karamunsing Championship will see 60 bouts being contested over the two days, with Kickboxing dominating the bouts on day 1 and exhibition boxing bouts on day 2.
This Championship will see a few Sabah based gym participating , namely Kinabalu Fighters, Team Karabaw, D-Sha, Ewako MMA & others. Neighbouring state Sarawak will send a few gyms such as PS Muaythai, D-30, TopDog & Sting Muaythai. Brunei is also represented, by Jeonsa & Chain Block. Meanwhile Labuan's Deaf Martial Arts Fitness will send 6 fighters.
The hi-light will be the Female Semi-Pro Title bout between Cyvilnie Angian ( Rhino Muaythai )vs Liyen 'Blackhawk' ( Tim's Muaythai ) .This will be the first ever female Kickboxing title fight in Sabah. This fight is estimate to held at 7pm on 13 April.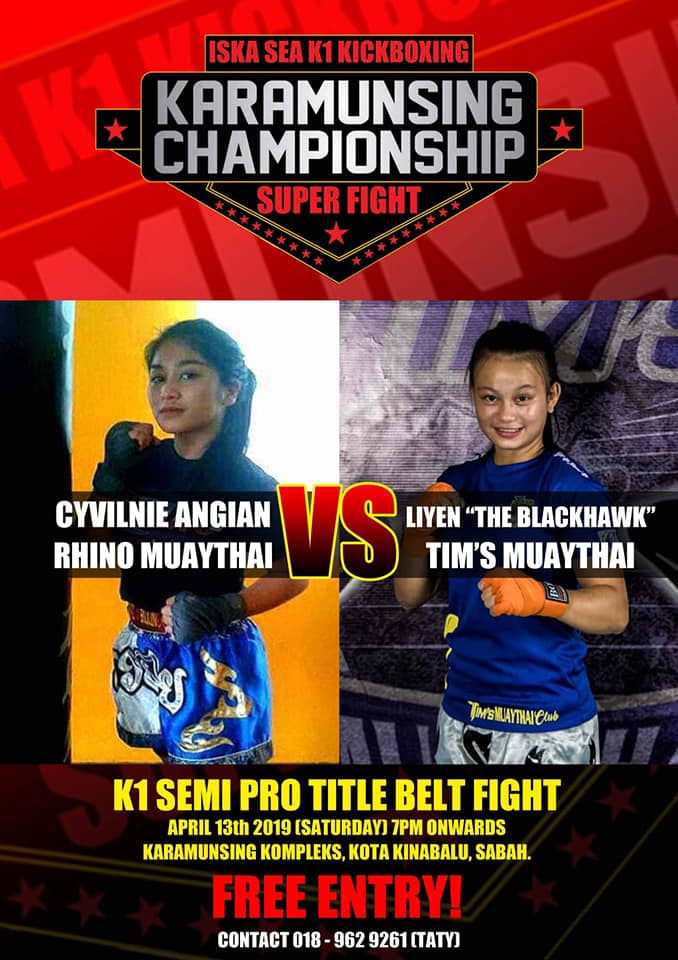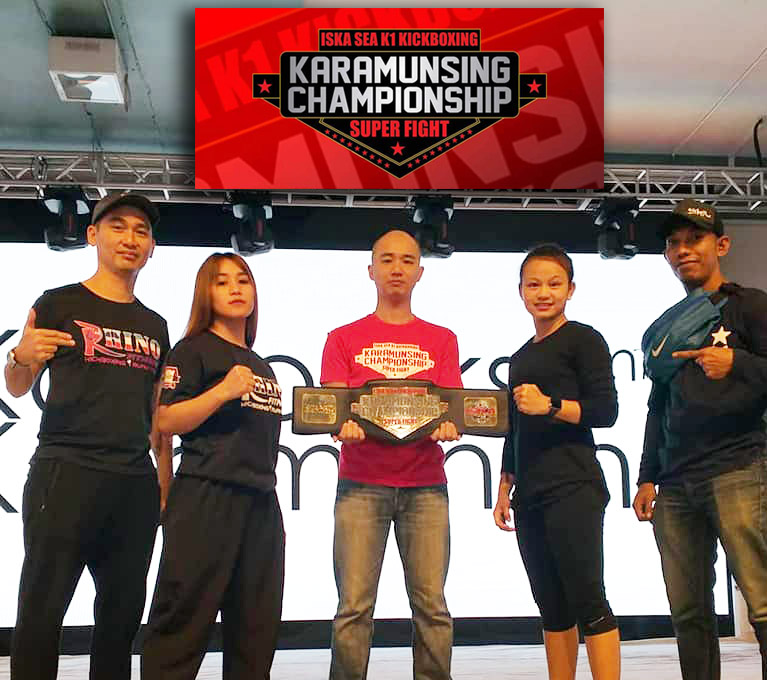 Hisyam Samsudin , the former One Championship pro MMA fighter & 2016 World Boxing Federation (WBF) Asia-Pacific Light Heavyweight Champion will make an appearance after a long lay-off from active competition. Hisyam now runs his own gym – Ewako MMA & he will fight an exhibition boxing bouts vs Semuel Jhonson Michael of Underdogs Streetboxing.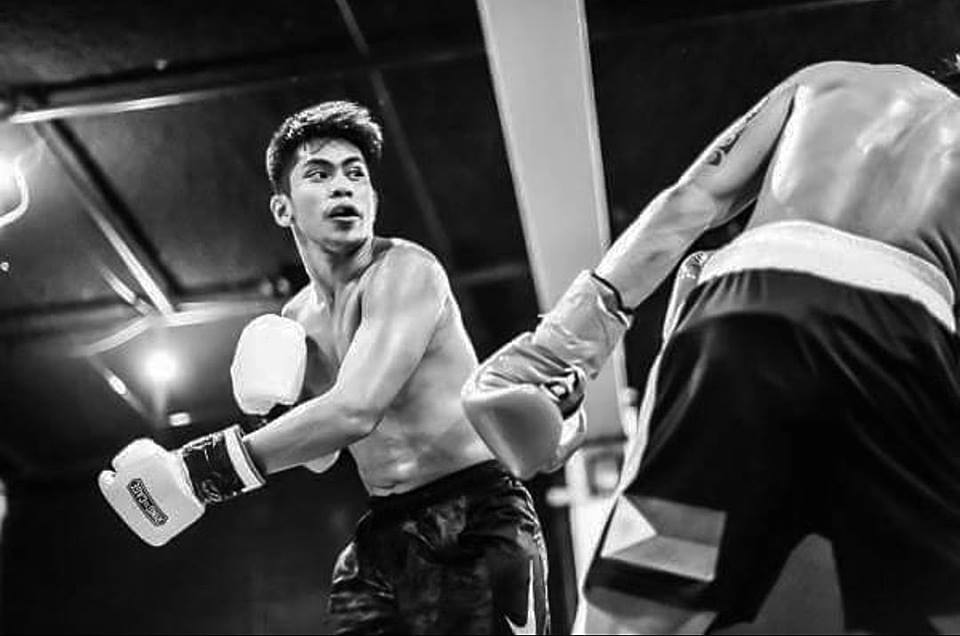 MMA fighter Kent Tham the 2015 Jesselton Fight League heavyweight Champion & MIMMASemi-Finalist will also be stpping in the ring, this time in a Kickboxing match vs Lu Yi of D-30.
All Kickboxing bouts are sanction by ISKA.
———#Warriors.Asia———–
Organising chairman Johan Julian Lee Abdullah is said he is very glad to work with a few parties for this Championship.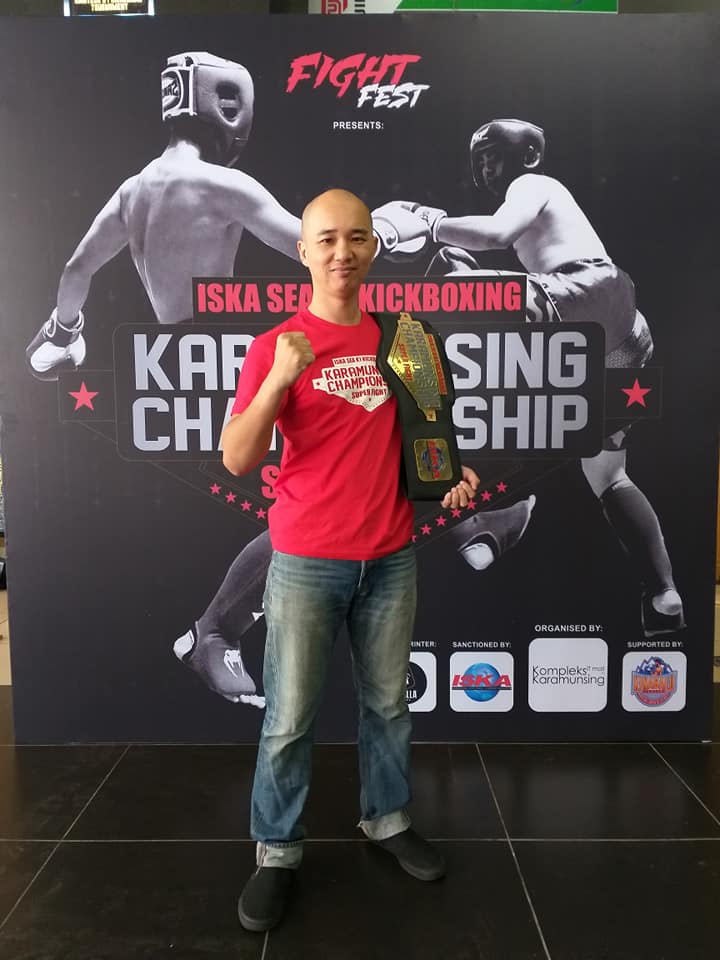 Venue sponsor Karamunsing Complex has been giving him full support.  Their new event hall is very spacious & fully a/c & comfortable for visitors and also equipped with good lightings & LED screen for backdro.
Daily Express is also very supporting in media coverage. Their sister company E-Cube is also supporting in media coverage through it's LED advertising screen in town. Daily Express has already launch it's Daily Express Online which brings local Sabah news to the digital world.
With these type of wide coverage, it very much elevate the awareness of the event.
Johan is also glad to work with Ararat Sports as a sponsor and Gorilla Printing that always supports combat sports event. MILO is also a sponsor and will sponsor limited edition MILO beg to all the champions.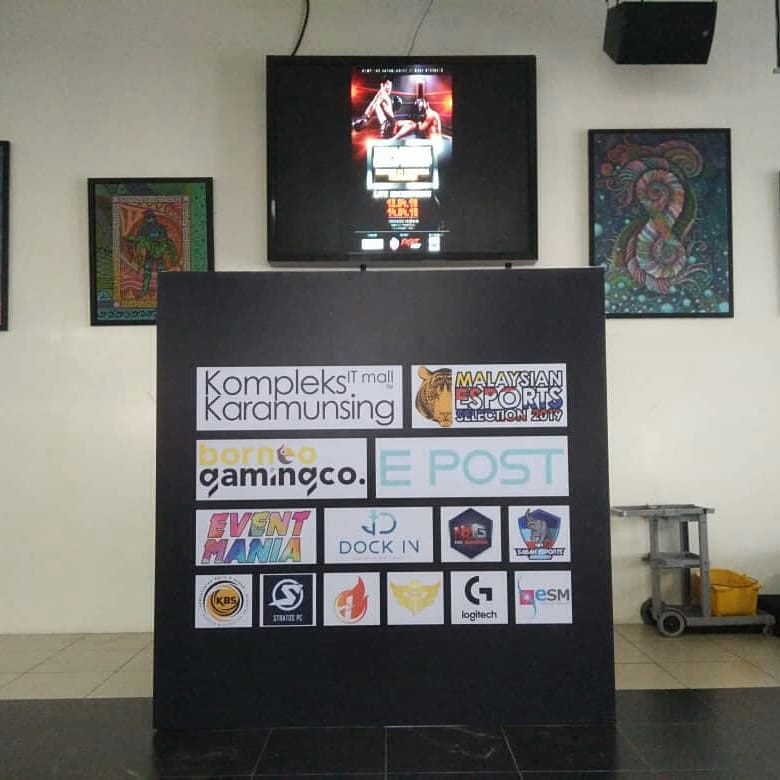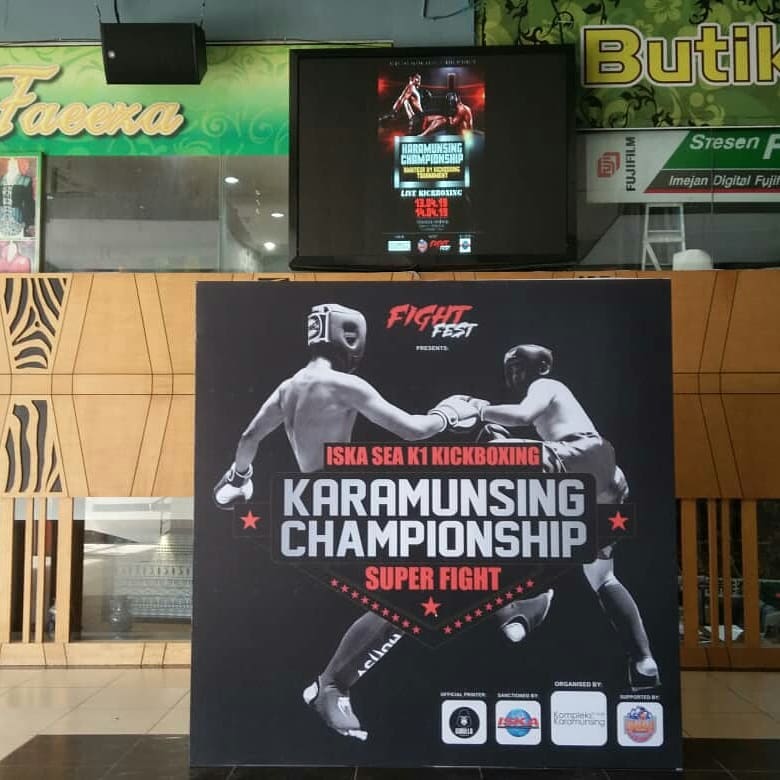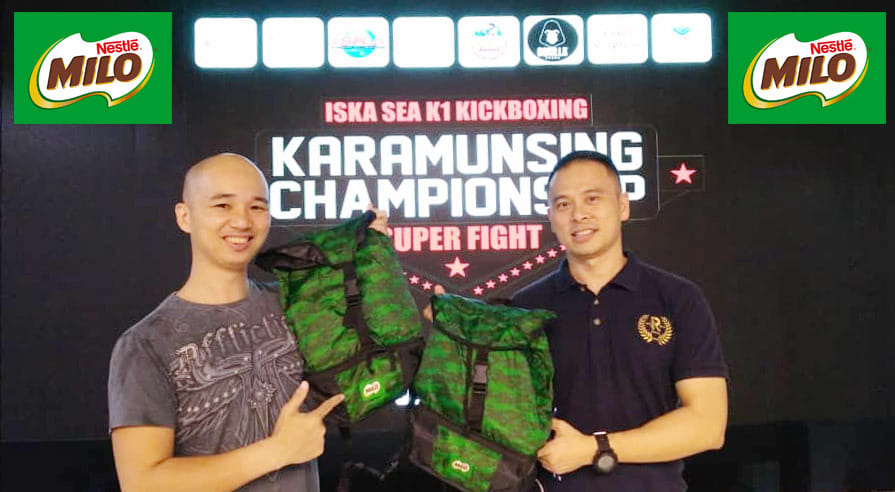 The unique thing about Karamunsing Championship is that it is not just a combat sports event but a E-sports event at the same time. It's Malaysia E-sports selection, organised by Persatuan E-Sports Sabah . Gaming competition will be held for games such as Tekken, DOTA2 & Mobile Legends. Winners will be selected to represent Malaysia.
For further information please call Johan ( 016-831 1440 )
————-#WRA—————