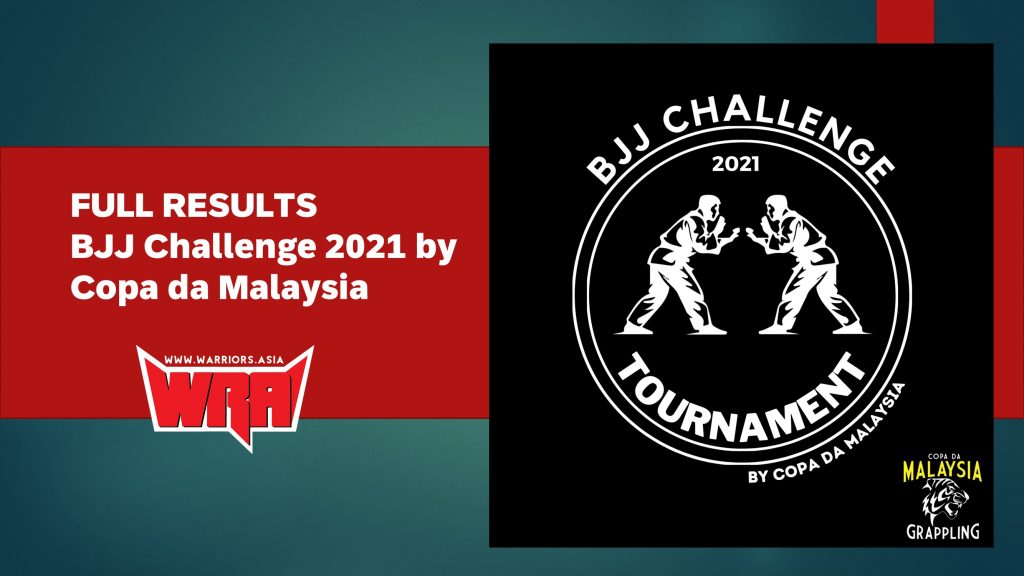 Copa da Malaysia stands as the biggest Brazilian Jiu-Jitsu tournament in Malaysia. It has helped the growth of grappling scene in Malaysia tremendously. Contributing to enabling Malaysia sending a team to SEA Games Manila 2019 to compete. Team Malaysia BJJ lead by head coach Prof. Bruninho Barbosa brought back 1 silver & 3 bronze.
Copa da Malaysia had big plans for 2020, but the pandemic threw a spanner into all the planning. The 14th edition planned for April 2020 had to be cancelled. So, for more than 20 months no grappling Malaysia was void of any grappling competitions.
As the nation began to recover and SOP for events allowed. Copa da Malaysia immediately swung into action and organised a competition named BJJ Challenge 2021 on 12 DEC 2021.  Apart from new registration, it was also to carry forward the registration from the April 2020 Copa Competitions that was cancelled. BJJ Challenge also aims to bring back the interest in BJJ and to let Jiu-jiteros polish back their techniques.
A new venue was chosen – Rekascape by Cyberview.  Due to the threat of covid19 is still around, strict SOP was implemented. Fight arena limited to only 50 people (whether coach, participants etc at one time). Other spectators are allowed to only sit at the spectators open area located right outside the Fight Arena (streaming outside on big screen). Only 2 corner men/coaches re allowed for each competitor. All fighters must be double vaccinated.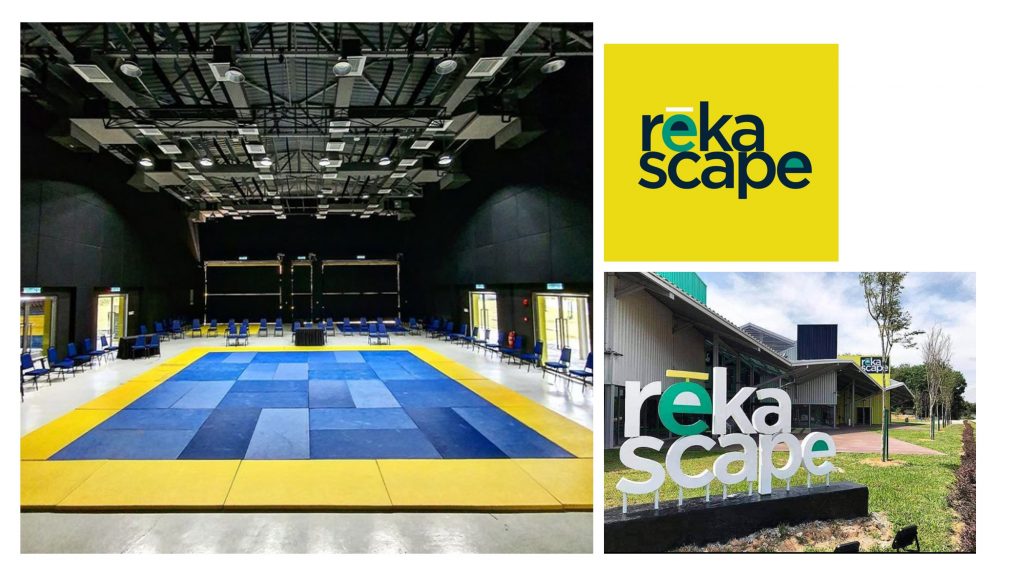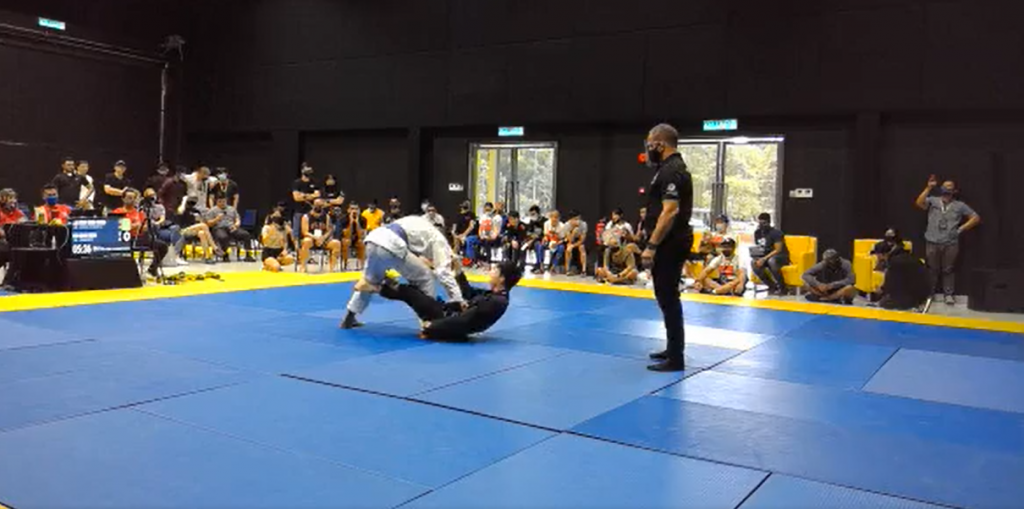 In total 83 Jiu-jiteros from 20 teams took part. 28 Gold medals was up for grab. This tournament was exclusively for White Belt and Blue Belt and has 5 Super Fights (special belt fight from 4 purple belt bouts and 1 black belt bout).
Monarchy MMA, Hammerfist& Marcos Escobar BJJ took the top 3 spot.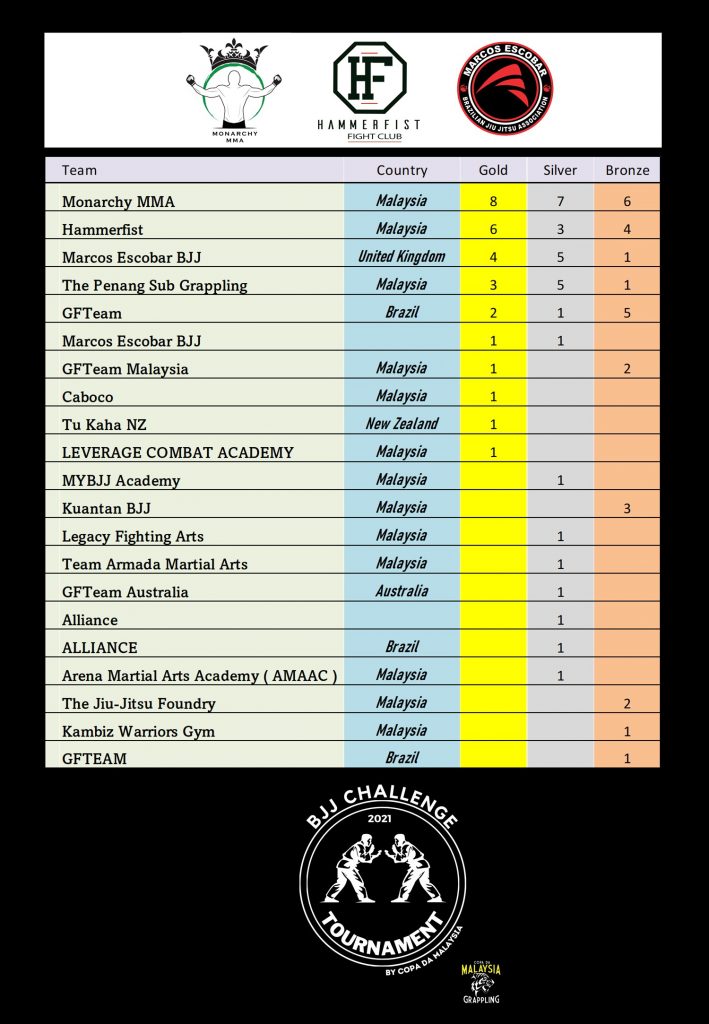 Below are the Purple Belt and Black belt super-fight results.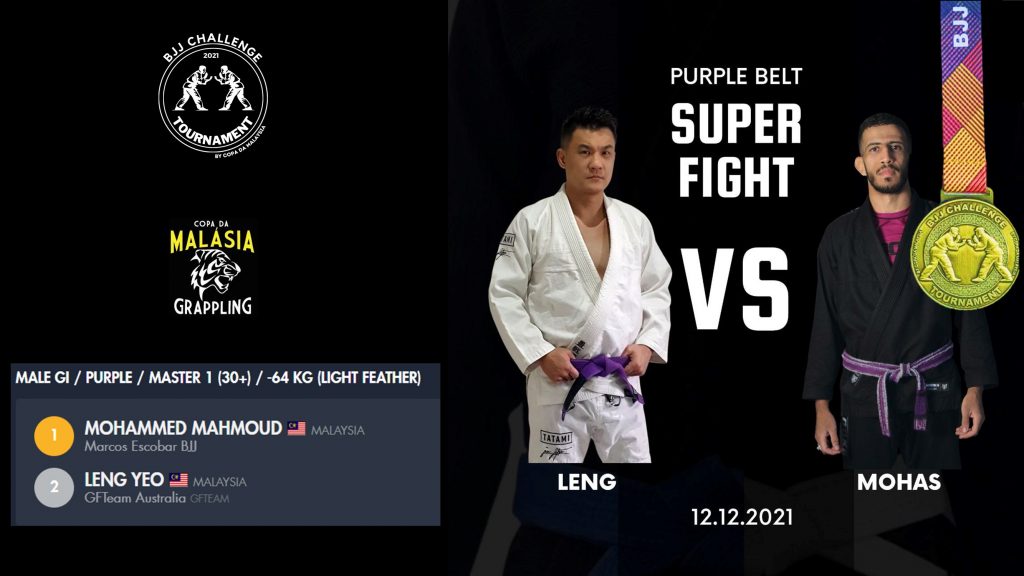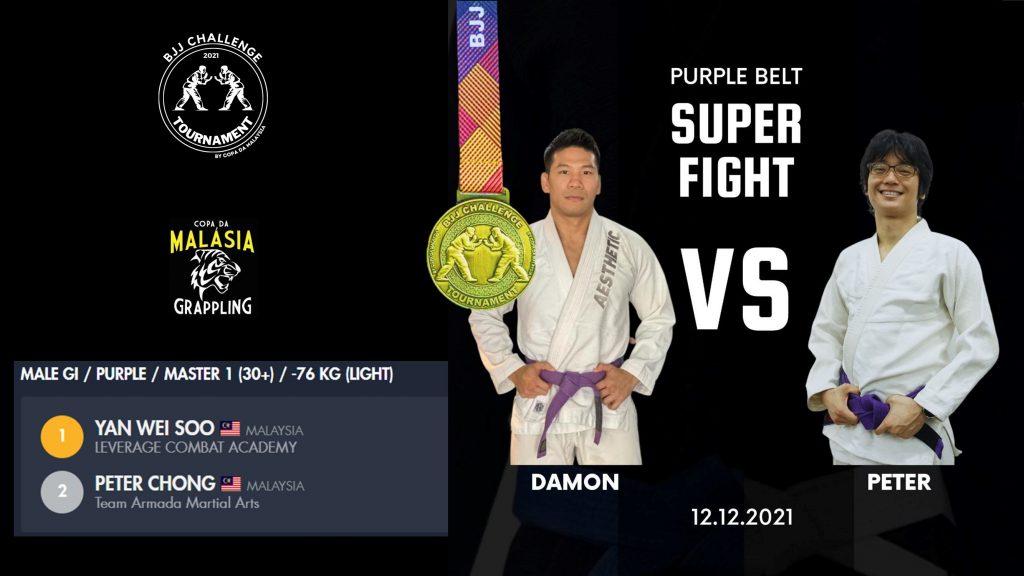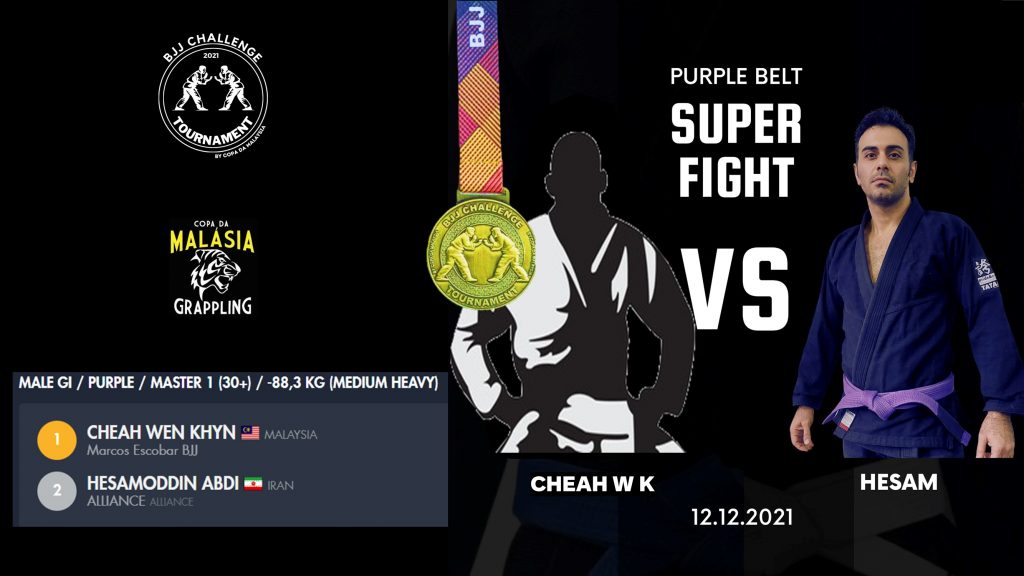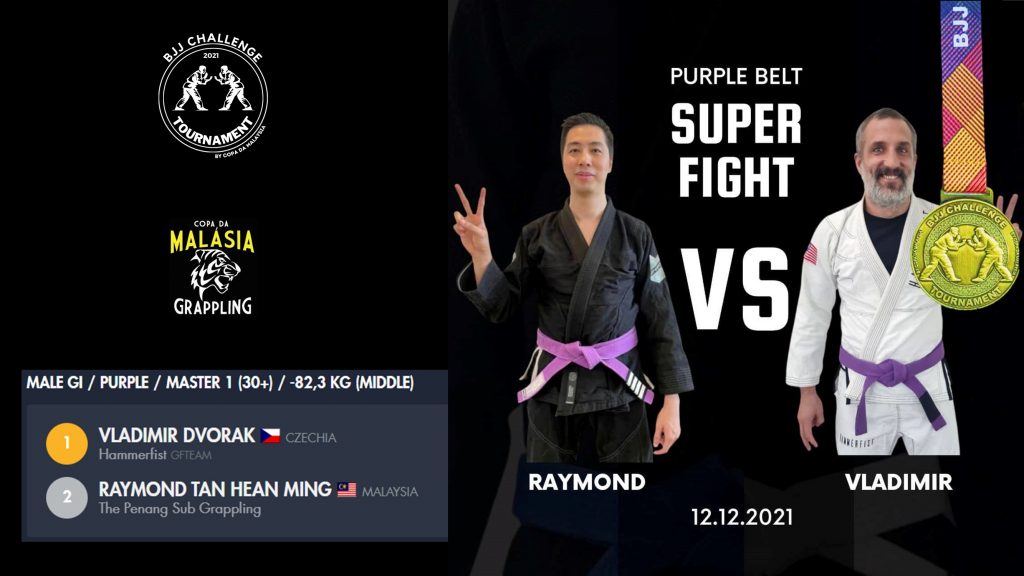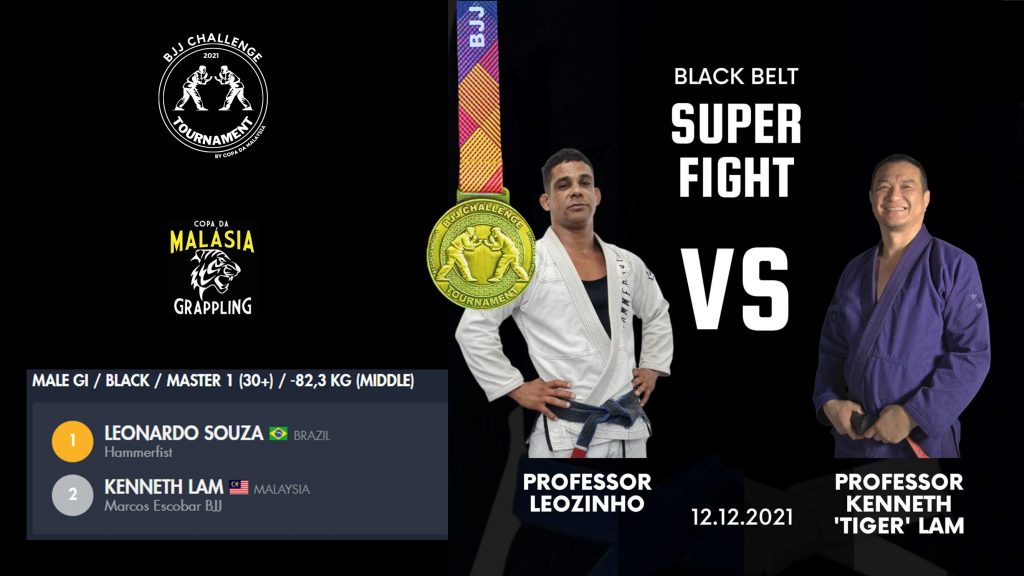 For full medals results from Smoothcomp please click picture below: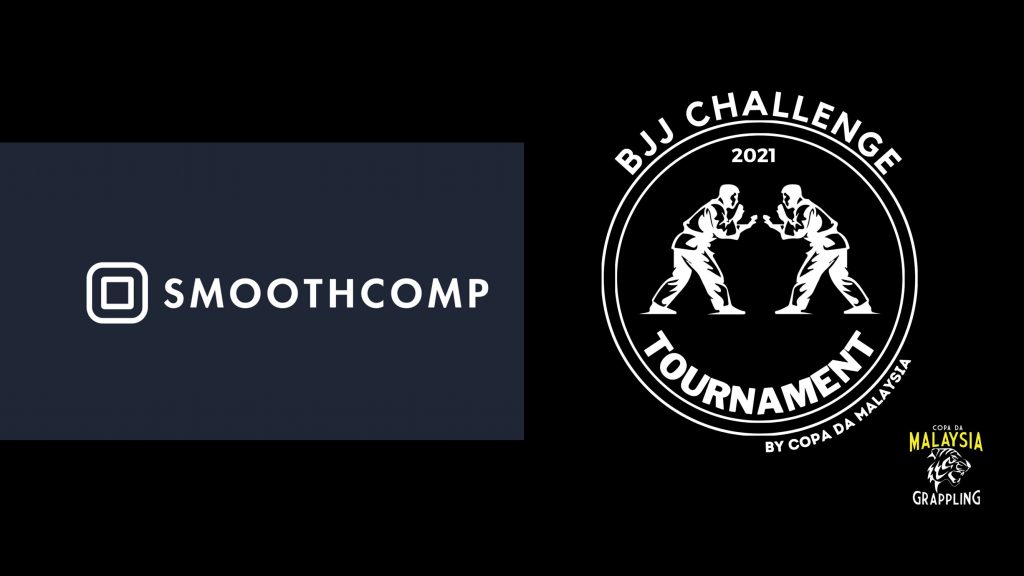 There was also a special winner competition for Fastest Submission & Highest Score.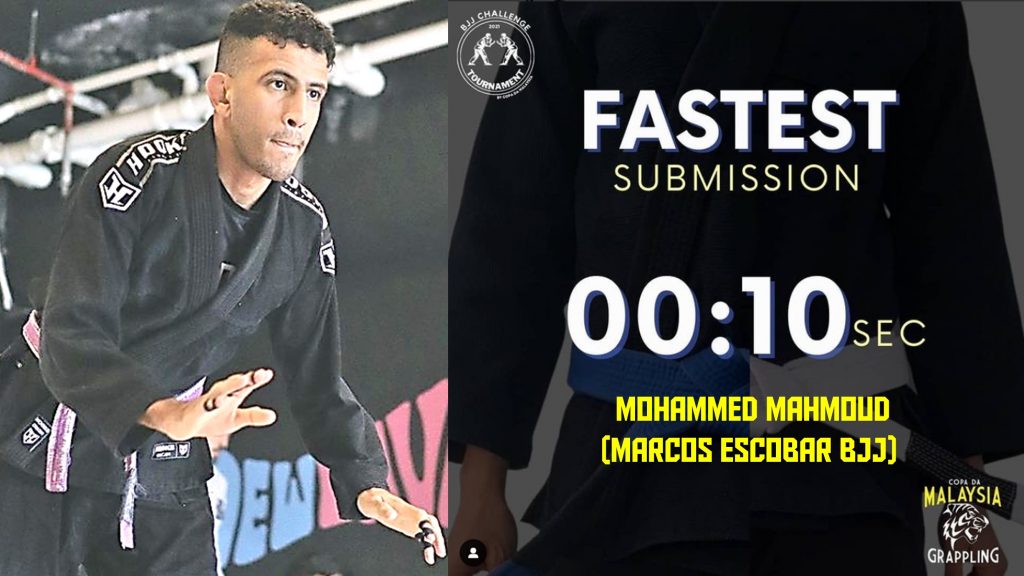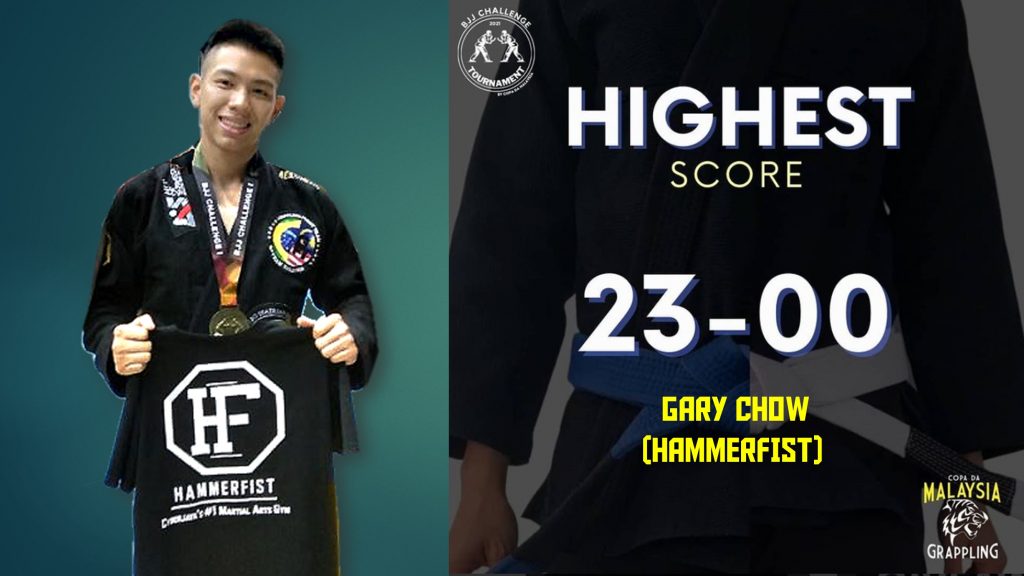 According to Event Director of Copa da Malaysia, Faeznur ( Benny ) , BJJ Challenge 2021 serve as one-time competition/warm-up comp for the next year Copa. These are the dates for 2022, which also will see for the first timethe venue of Copa moving out of Klang Valley.
Copa 1: 19-20 March
Copa Johor: 21-22 May
Copa 2: 23-24 July
Copa Penang: 24-25 Sep
Copa 3: 26-27 Nov