Most of us would have heard of Brazilian Jiu Jit Su. This martial arts has already made it's mark in Borneo, with the establishment of Persatuan Jiu Jit-Su Negeri Sabah that has organised numerous grappling competition such as Headhunters Challenge, Sabah Open and Badak Challenge.
Usually day one of the comp are BJJ (with gi), and grappling challenge (no gi) for the second day. This no gi challenge is actually a martial arts by itself and has it's own history, heritage and development and it's call Brazilian Luta Livre ( BLL). In Borneo BLL was introduce by
Antonio Battistessa
. Do check out my story on him to learn m ore about BLL, click
here
BLL is now spreading it's wing to Sarawak, via
Borneo Top Team (BTT)
, lead by Lucas Lau. Borneo Top Team is home to MIMMA4 Middleweight Grand Finalist
Bryant Tan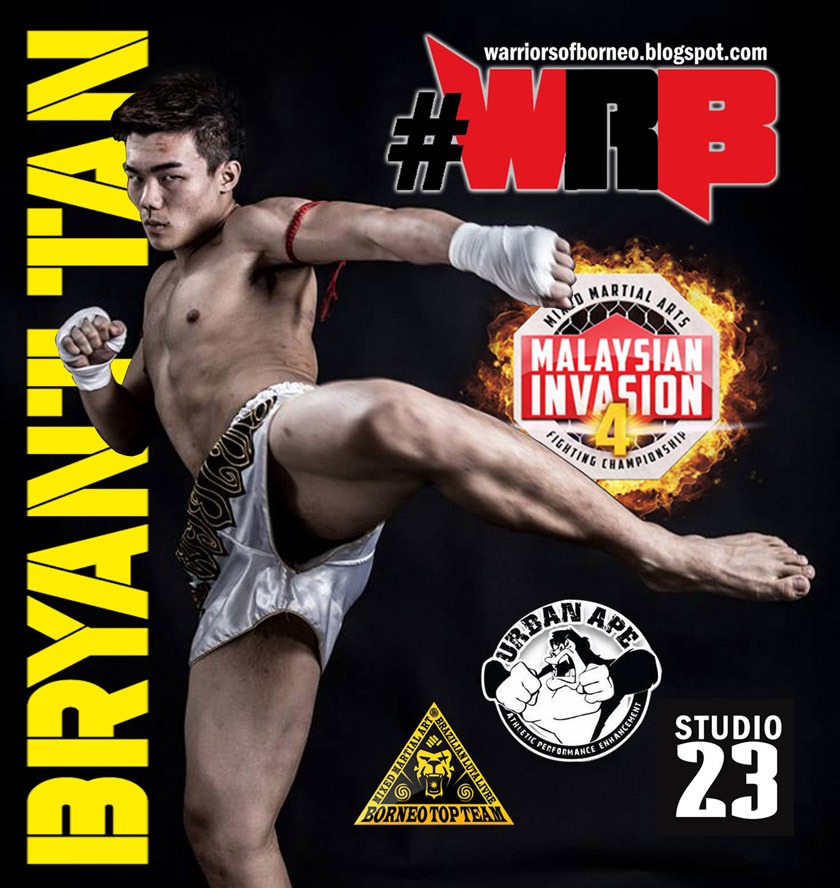 Warriors of Borneo manage to have a chat with
Lucas Lau
on this.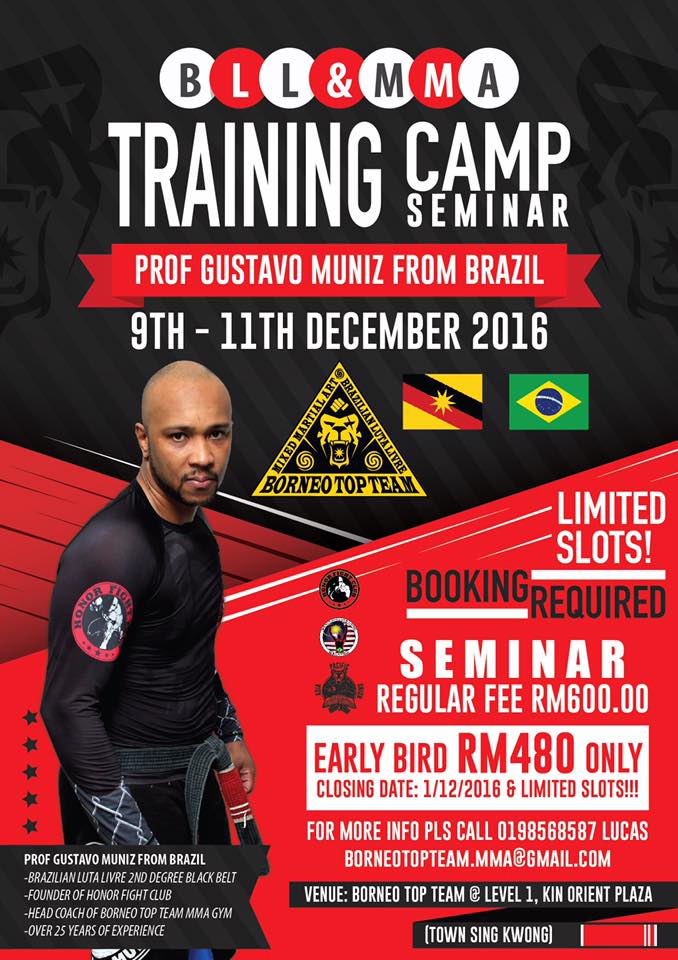 Greetings Lucas, can you introduce yourself to the readers
My name is Lucas Lau, 34 years old born and raised in Sibu. I came from a humble family background. I am into construction and renovation business for many years.
How did you started BTT?
Since Martial Art has always been my passion and interest, I've decided to setup a Muay Thai gym and hire a trainer from Thailand. The initial idea was to just have fun with some friends and to train among ourselves but slowly more and more people started to know the place. The gym was officially open for public in 2012. It was known as Muay Thai Fitness Gym by that time then renamed to Borneo Top Team soon after that.
Tell me about your personal martial arts journey? When you started & why?
My father was a Chinese martial art practitioner and I was influenced by him at a very young age. I started practicing Taekwondo since I was 7 years old until middle school. I was actively involved in athletic competition, basketball, rugby and soccer and that is one of the reason I stopped my Taekwondo journey.
Somewhere in 2011, I've decided to pursue my dream and embrace my passion. I packed my bag, bought myself a ticket to Chiang Mai, Thailand and trained in a Muay Thai camp for some times. Going to Santai Muay Thai Gym gave me an opportunity to know many friends from around the world.
One of the guy that I've met, a Canadian, Jay Davies. He is a good man and a good friend. He introduced me one of his student from Canada, Andrew Babcock to come to my gym in Sibu to teach BJJ and MMA. From just doing Muay Thai, we soon explored ourselves into MMA and BJJ.

How did you get into Luta Livre?
Prof.Antonio Battistessa, BLL brown belt, owner/founder of Sabah Top Team introduced Brazilian Luta Livre to me. Knowing Brazilian Luta Livre (Free wrestling @ direct translation from Portuguese) is actually a no-gi grappling, it caught my attention in no time. Since we were doing no-gi grappling all these while, (No-Gi Grappling is known as BLL) I didn't hesitated to open up to Brazilian Luta Livre.
How did Master Gustavo get into the picture? Is he permanently base in BTT?
After a few phone calls with Prof. Antonio Battistessa, I've decided to find a BLL coach to come and teach in my gym. He made some calls and finally Master Afonso Cego from Brazil (BLL Black Belt stationed in Manila, Philippine), responded with a great news, saying his friend from Rio de Janeiro, Brazil would love to come and teach in my gym! Soon, we've arranged Master Gustavo Muniz to come. He is now BTT Head Coach and co-owner of BTT. He is now permanently based in BTT.
Can you tell us more about prof Gustavo?
It was a great honor to have Master Gustavo Muniz, a 3rd Dan Brazilian Luta Livre Black Belt, to come all the way from Rio de Jainero, Brazil and coach in our gym in Sibu. He has more than 20 years of experience in Capoeira and Brazilian Luta Livre.
Master Gustavo Muniz won lots of competition and championships. Just to name a few, Greco Roman Brazilian Champion, Brazilian Luta Livre State Champion, Island Cup Champion, some Muay Thai and MMA championships as well. He is the founder of Honor Fight Club, which is now expanding to 7 countries worldwide.
Tell me a bit on martial arts scene in Sibu? I know a lot of people always say Sibu have lots of gangster, did it happen before that gangster disturb you or your students?
There aren't many martial art gym in Sibu, especially MMA or grappling gym. We are the only gym in town teaching MMA and Brazilian Luta Livre. It was a tough work promoting and introducing the sport to society in Sibu.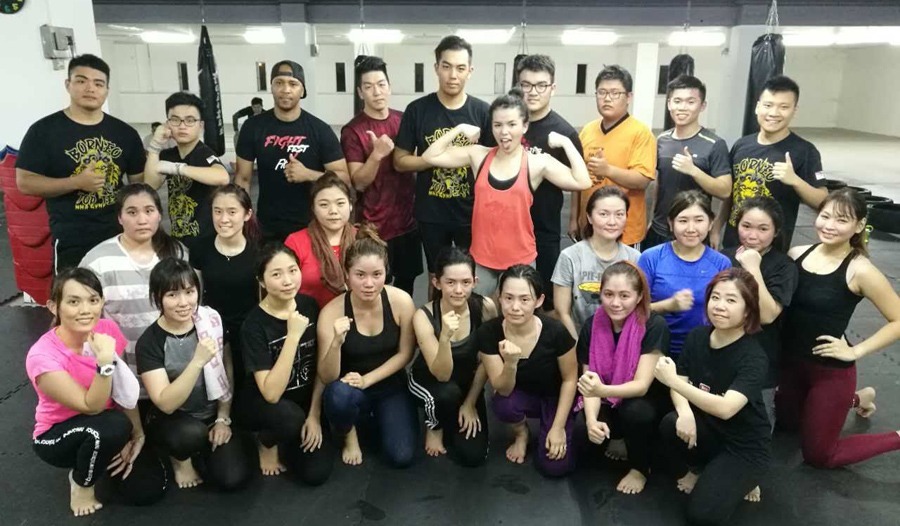 The growing family of BTT
And yes, you are right, other than our delicious local food, we are popular for being a gangster town but it is not as terrible as how people projected it. It is a small town and I never have problem with gangster coming to disturb the gym or the students.
Is it easy to get Sibuian to take up MMA? What is the overall response?
It was very tough when we just started. MMA is not a stranger to them but many think that is a violent sport. Through some roadshows and demos in publics, people started to see it as a sport just like other martial art. Right now we are doing lots of public events to educate and to create awareness to the public the benefits of practicing MMA.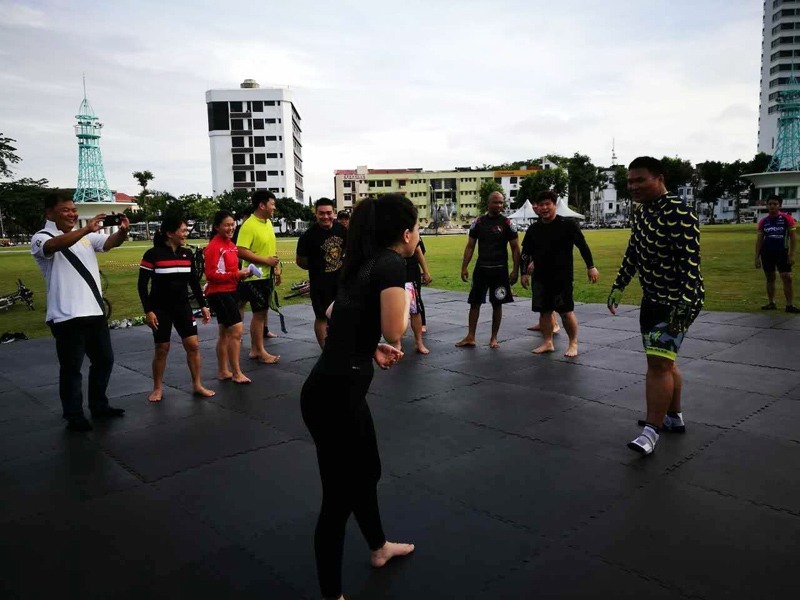 martial arts demo by BTT
We have a roadshow in Wisma Sanyan on 31st December 2016, from 1:30pm to 5:30pm. We will be doing real life demo on how to protect ourselves when bad thing happens. Also, we have a BLL & MMA training camp coming on 9th to 11th December in Sibu. Some participants are from Indonesia and Singapore. We hope to have more locals involving in the training camp.
Tell me some of the achievements of BTT.
We've won some competition from time to time. 1 of our fighter, Bryan Tan managed to compete in MIMMA Grand final last October in Stadium Negara. Even though he didn't win the fight, we are still proud of him.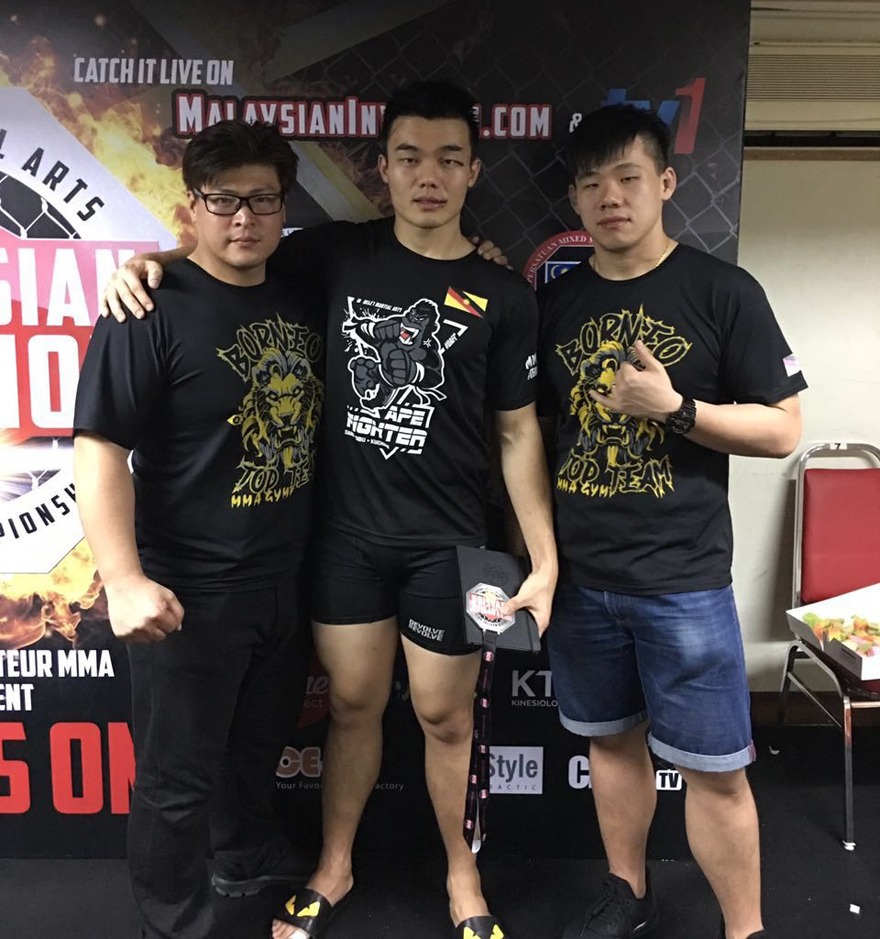 Lucas (L) with Bryant (center) and Brandon (R)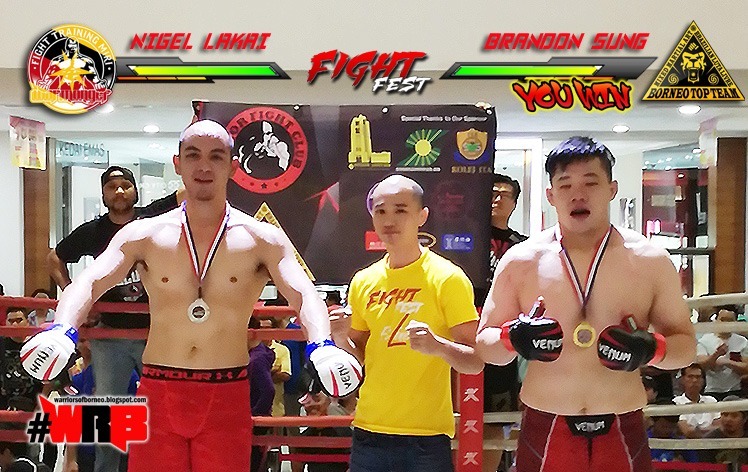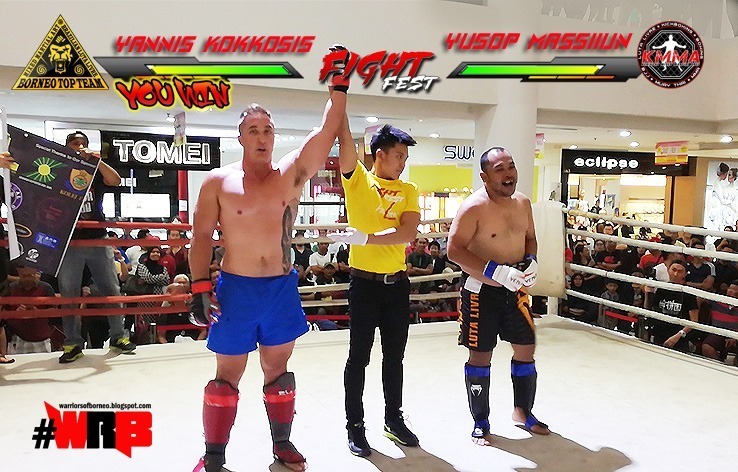 The last competition was in Fight Fest3 and we won 2 golds in MMA. Next competition will be Warriors FC, Penang. My student, Yannis will be going against an experienced MMA Fighter with 13 wins and 2 loses record. We are looking forward to this fight. We hope to join more competitions in the near future to gain more experiences and knowledges.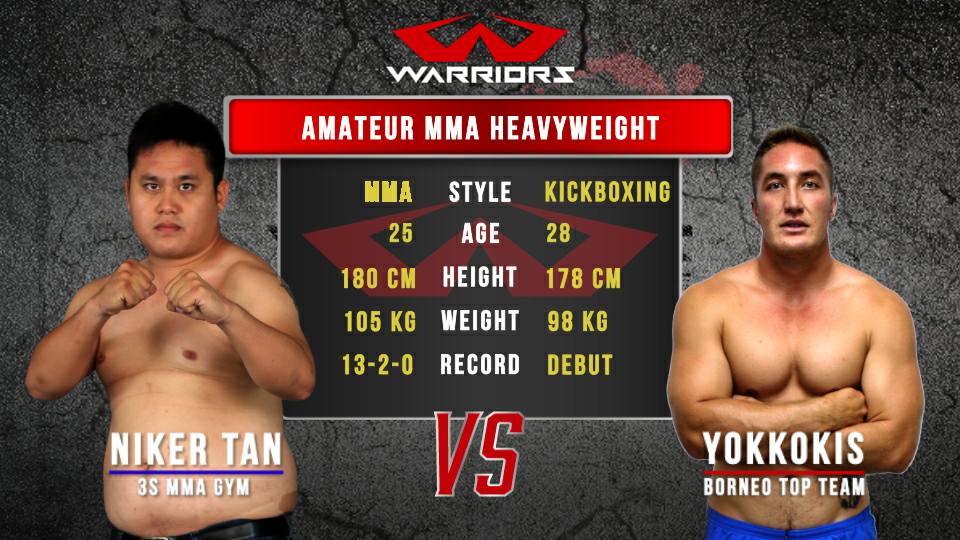 Yannis will compete against Niker Tan ( MIMMA3 Finalist)
A lot of people does not realise that most fights go to the ground and will have lots of grappling and scuffling. This is where a grappling martial arts is very effective and Luta Livre is certainly perfect for this situation as you learn to grapple without using a gi ( martial arts uniform ).
Be it you looking to learn self defense or adding to your arsenal as a martial artist, do take this chance to learn this unques and very effective martial arts, sign up and learn from the expert.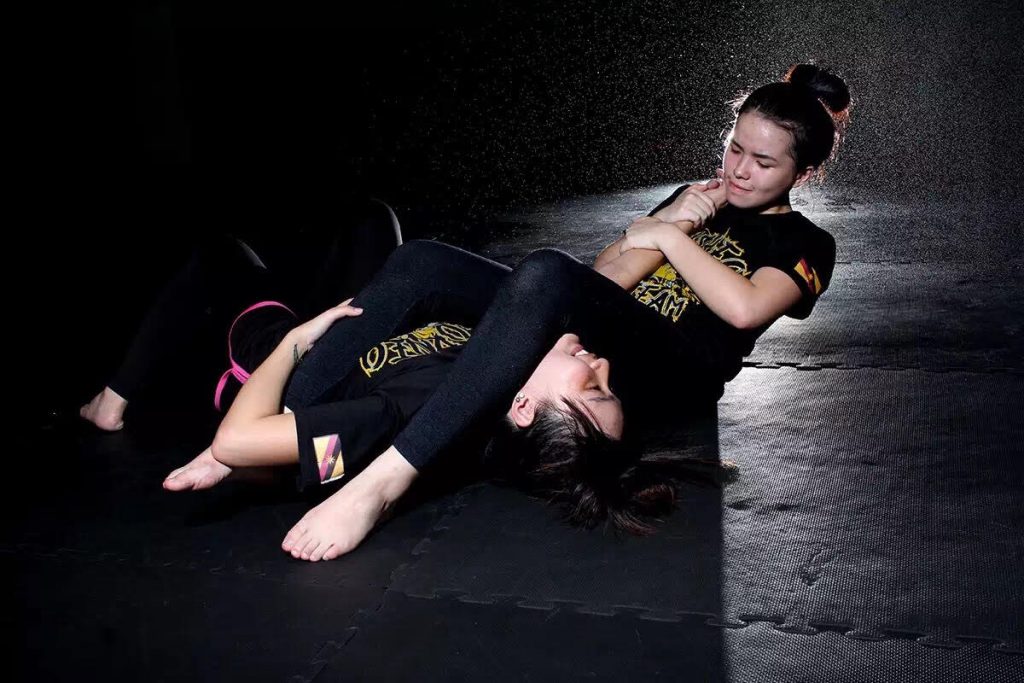 Warriors of Borneo wishes BTT a very successful seminar.