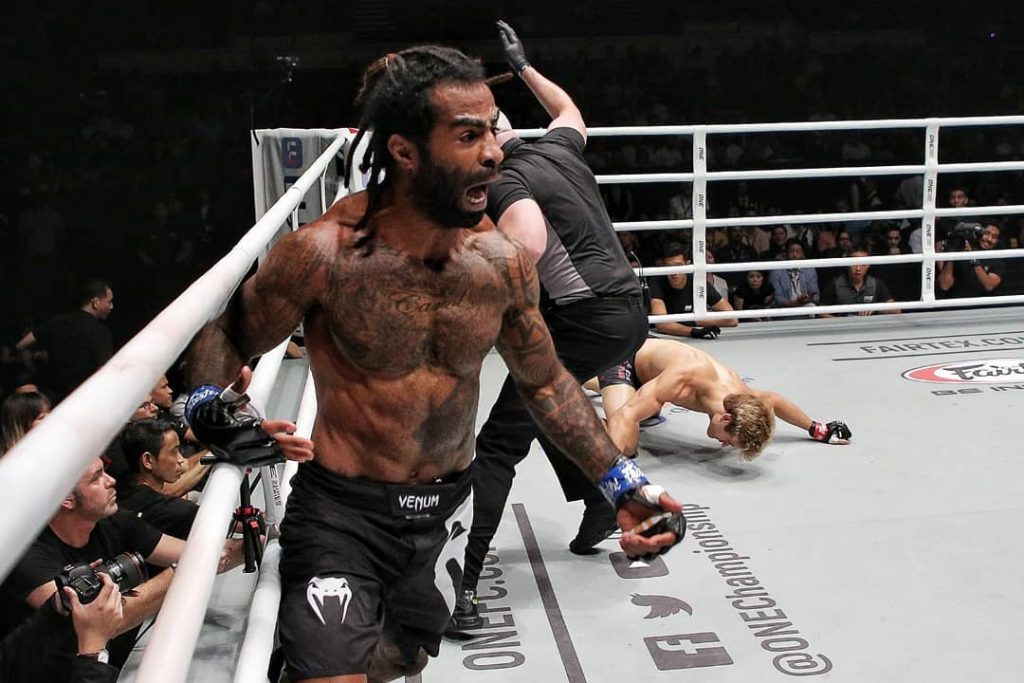 May 17 2019, the punch that made the headlines in the combat sports world took place in ONE Championship: Enter the Dragon in Singapore. The highly anticipated debut of former UFC prospect Super Sage Northcutt was very short, 29 seconds short, as he went down face down on the canvas after back peddling and his opponent unleashed a devastating right hook.

Suddenly the MMA world was asking, who is this guy that knocked Sage out in such a record time. His name is Cosmo "Good Boy" Alexandre from Brazil.
Cosmo is not a newbie in combat sports, at 36 years old, he has practiced and competed in Muaythai & Kickboxing for 16 years and is a multiple champion in Muaythai & Kickboxing. Winning title such as Lion Fight Super Middleweight Championship, a WMC Intercontinental Championship, a WPMF World Championship, and a pair of W5 World Championships. 2 times Showtime 77 Max Champion. He has competed with some of the world's best strikers such as Giorgio Petrosyan, Nieky Holzken, Yodsanklai Fairtex and with notable 3 times win over Kickboxing legend John Wayne Parr.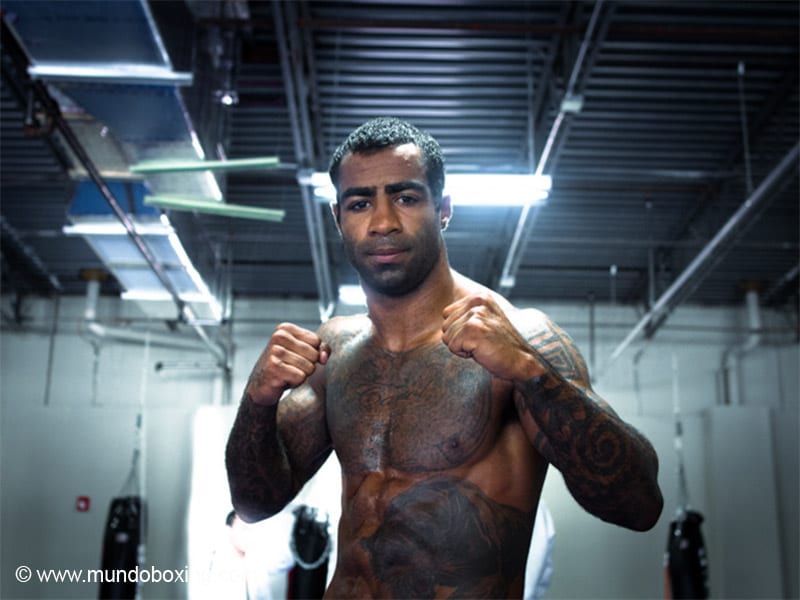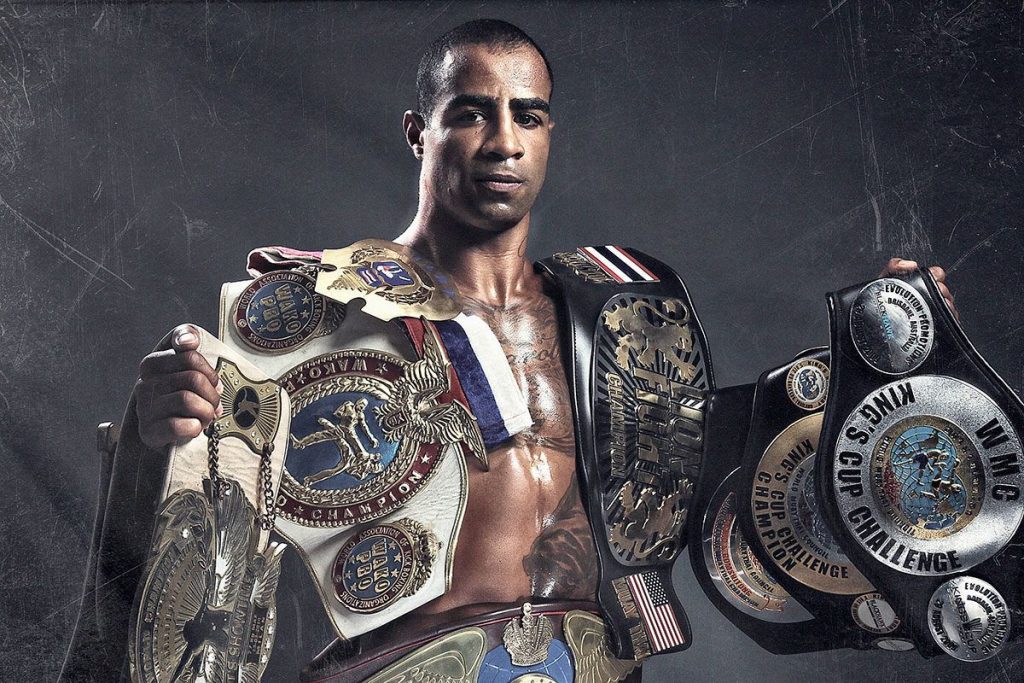 Cosmo grew up in Santos Brazil. Raised by his grandparent and mother, he was not academically inclined but he love what any other Brazilian kids love…football. He believe football was his way to a good future and played professionally across Brazil and even Europe. But it didn't work out for him. Muaythai initially was something he do because his football coach recommend it to improve his football skills.
As football didn't work for him he took on Muaythai & Kickboxing seriously and began competing. Even though he started Muaythai relatively late at 19, but the hard work ethics he learnt from his grandfather & mother became his foundation of success. Initially his family disapprove of his switch to martial arts, but as he began to achieve success, it became a career for him to provide for his family. As of date he has amassed a record of 69-19-1.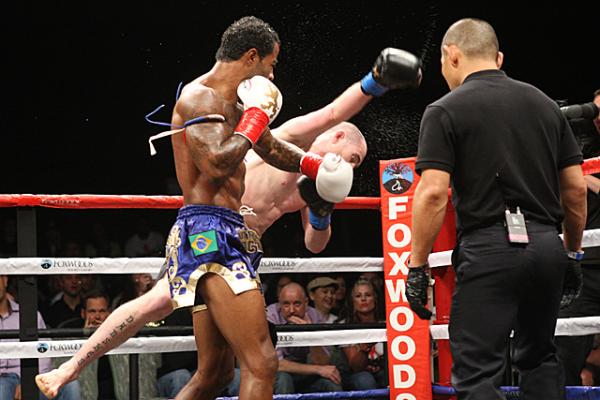 Cosmo also rely on his faith as a strength to stay in his long career in combat sports.  As a young boy he was diagnosed with a serious blood condition. Doctors said it could affect him his whole life & advised him against doing any rigorous activities. He learnt about Christianity and came to know Jesus and when he was baptized, with his trust in God he believe he was cure 100% and from then on began progressing in his sports career, from football, rugby to now combat sports.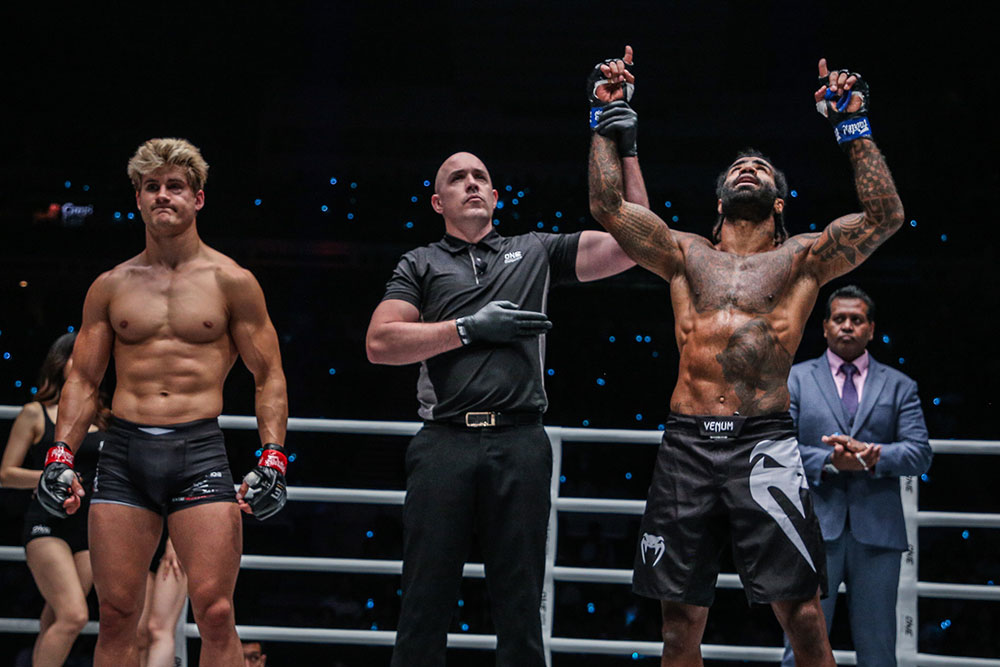 Mid-way through his competition days in Kickboxing, he decided to test his skills in MMA and signed with Bellator in 2011. His debut was a lost to Josh Quayhagen. But again relying on his strong work ethics he trained harder and pick up 7 continuous win, on his 5th victory avenging his lost to Josh.
His KO win over Sage puts his MMA win to 8 win streak and a record of 9-8-1, 6 by KO. It was his first MMA fight in 3 years. He signed with ONE in 2018, winning his debut Kickboxing bout but lost his second fight to Nieky Holzken in Nov last year.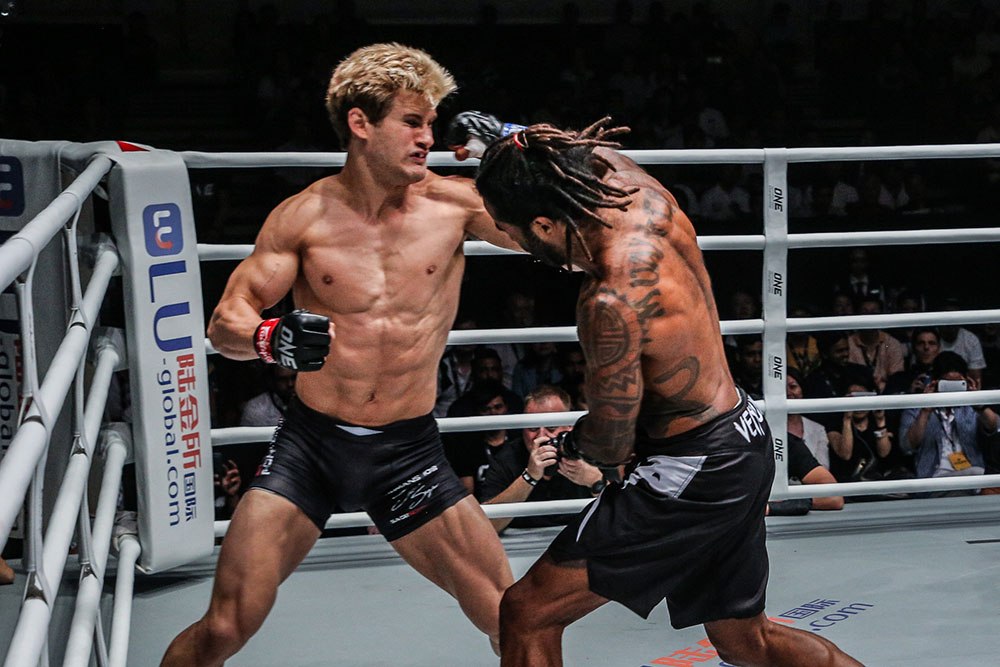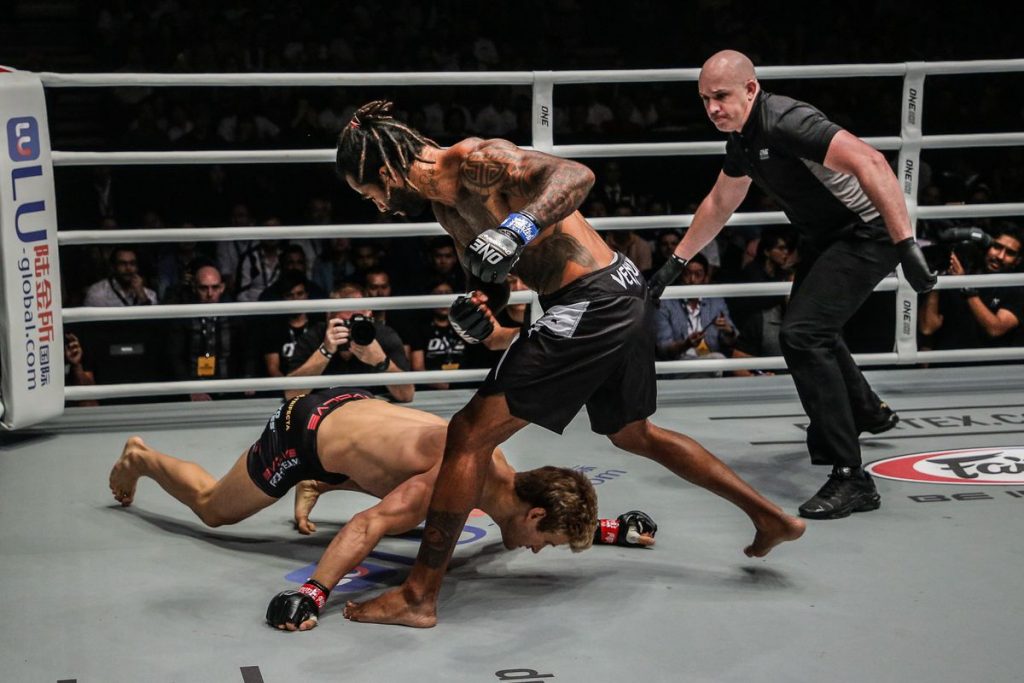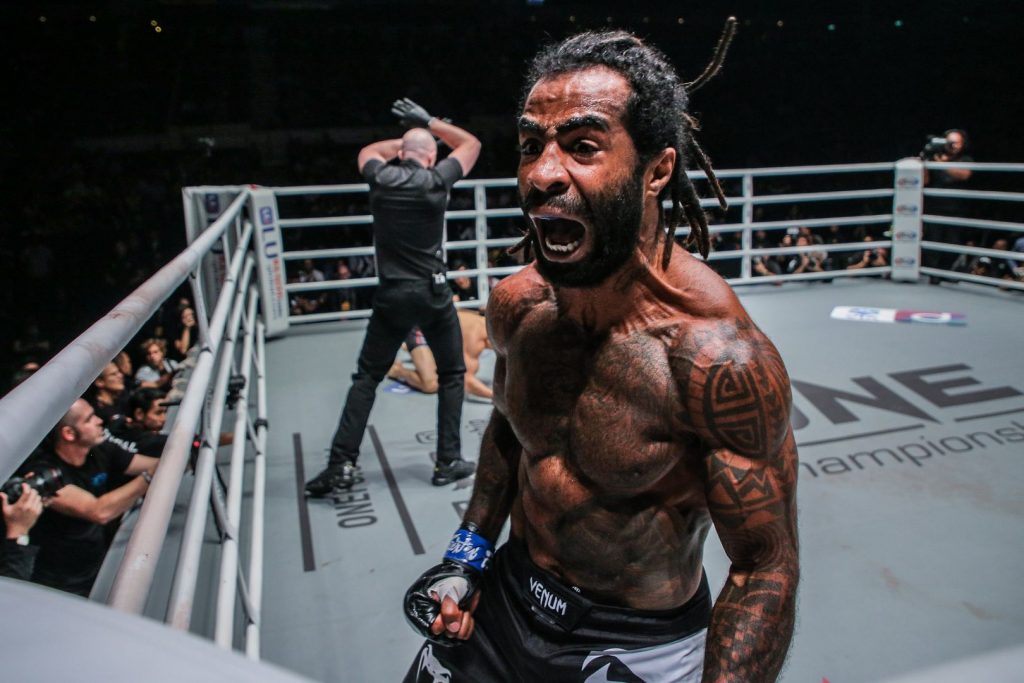 In his post-fight interview with Leon Jennings of Asian Persuasian MMA, Cosmo said, to prepared for his bout vs Sage he only trained Jiu-JitSu once but he focus more on wrestling, so hard that some session causes him to cry. He still has 3 fights in his ONE Championship contract and he wants to retire after that. He will leave it to the top brass to see who his next opponent is, be it MMA, boxing or Kickboxing.
Cosmo's vicious right haymaker broke Sage face with 8 fractures and Sage immediately went under the knife for a 9 hours operation to fix it.

Sage was not the only favorites in the main card that went down that night in Singapore. In the main event, Christian Lee took on his team mate & submission specialist Lightweight Champion Shinya Aoki. Christian survived the grappling exchange & a deep arm bar in the first round. He out-strike Aoki in the 2nd round to became the new Lightweight king and also the youngest champion to hold a title in ONE Championship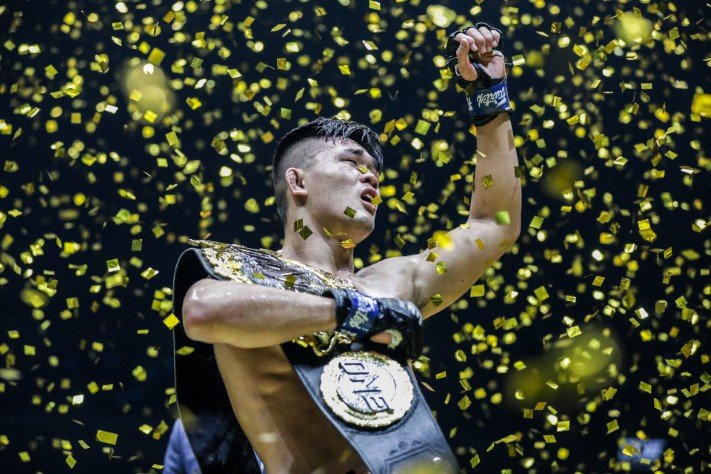 As for the Lightweight Kickboxing title, Nieky Holzken lost his belt to Regian Eersel.
In the Featherweight Kickboxing World Grand Prix Quarter finals, that offers 1 Million bucks to the champion, in the first bracket of this 8 man tournament saw two big name fell. Georgio Petrosyan (two-time K-1 World MAX Champion) lost in a super close fight to Petchmorakot Petchyindee Academy ( two-division Lumpinee Stadium Muay Thai World Champion, WMC World Champion)
Meanwhile Yodsanklai IWE Fairtex  (two-time Lion Fight Middleweight Muay Thai World Champion, two-time WMC Muay Thai World Champion, two-division Lumpinee Stadium Muay Thai World) Championi lost to Samy Sana (WBC and A1 Muay Thai World Champion)
Former Strawweight MMA champion Dejdamrong lost to Mioa Li Tao.
Story info & pictures from ONE Championship websites