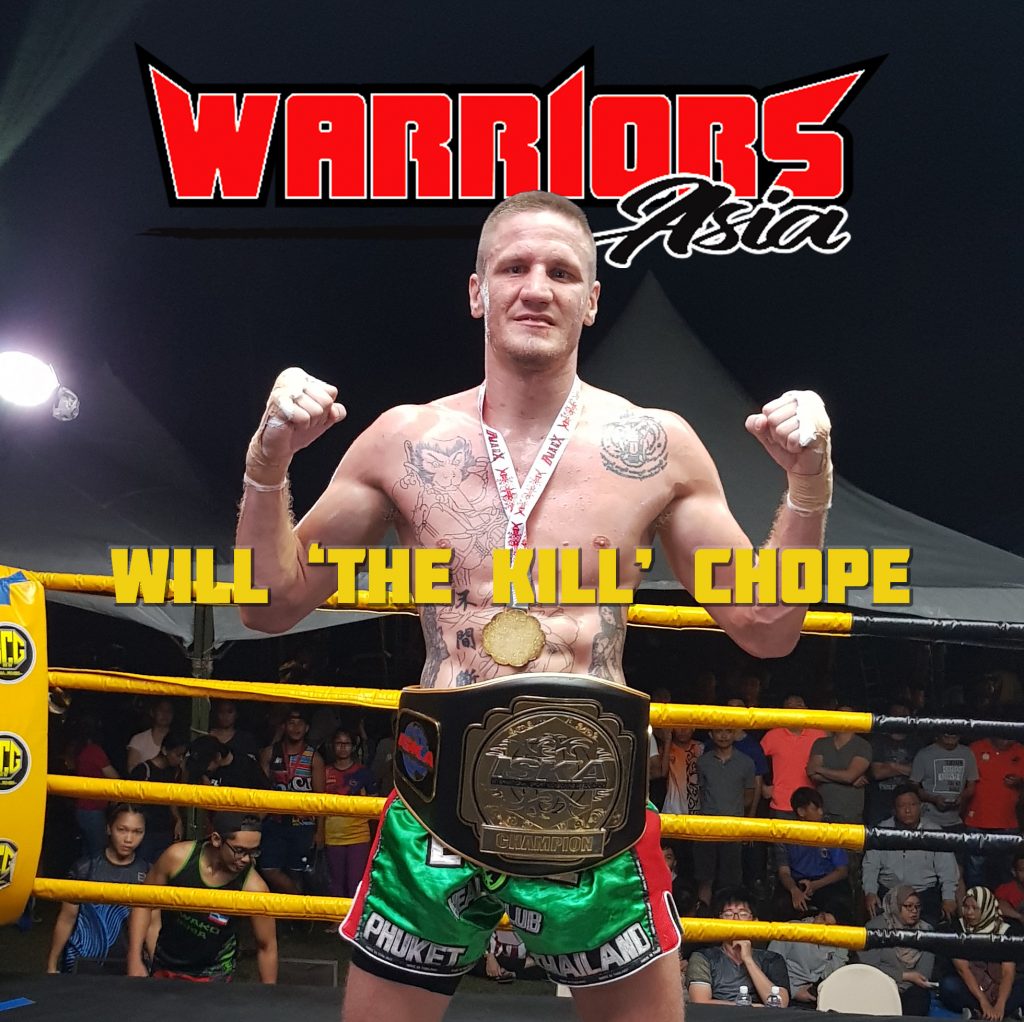 Former UFC featherweight, Will 'The Kill' Chope stepped foot in the island of Labuan last Sat ( 14 DEC 2019 ).  He fought Kickboxing in the premier martial arts event in Borneo – BMAEX ( Borneo Martial Arts Expo ). It was the 3rd edition of BMAEX, sanctioned by ISKA ( International Sport Kickboxing Association) and Will was in the ring to challenging for the ISKA Borneo Title belt.
Standing at 6'4" and only at 29 he is already a veteran in combat sports. He took up MMA while in Guam serving in the US Air Force. He currently holds a 38-15-O record in pro MMA.
Dubbed as the busiest fighter in Asia, Will is well known to be taking up any fights that is able to pay as this is his life and he supports his family with his fight money. He has fights in Kickboxing, Boxing, Pro Sanda, Muaythai and most recently Lethwei and Bare Knuckle Boxing.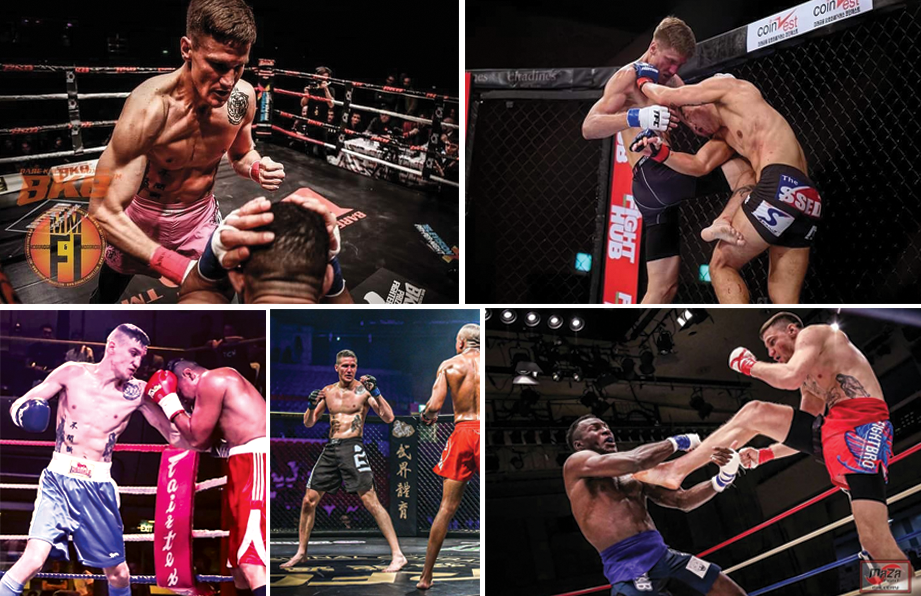 In an interview with FOX Sports, Will said
"As cliché as it sounds, most fighters fight to live, but I really live to fight. Any chance to travel and earn money doing what I love is a great opportunity."
In Labuan Will had a rematch with Malaysian Alex Lim, whom he defeated in an MMA bout in F3 Championship way back in 2012. Alex is a regional champ for Wushu Sanda & Kickboxing. At 43 he may have passed his peak but he possess experience.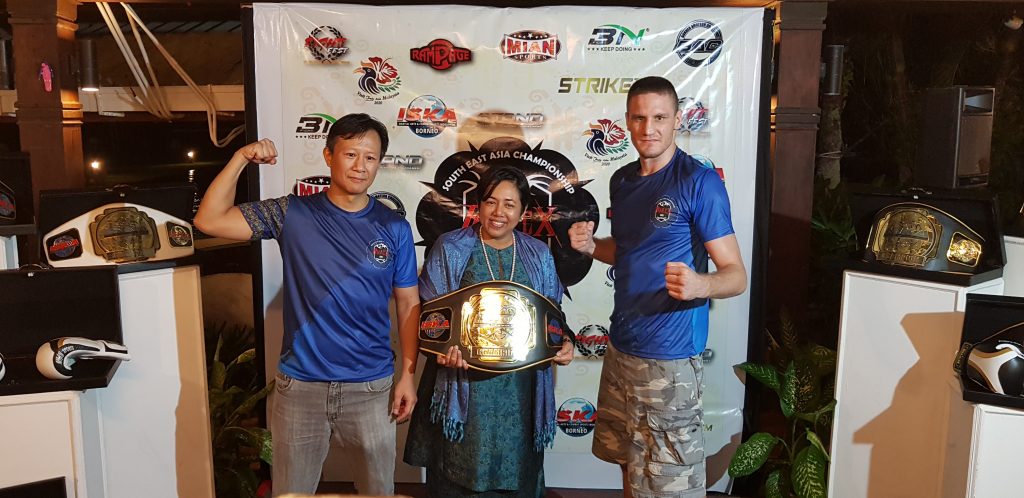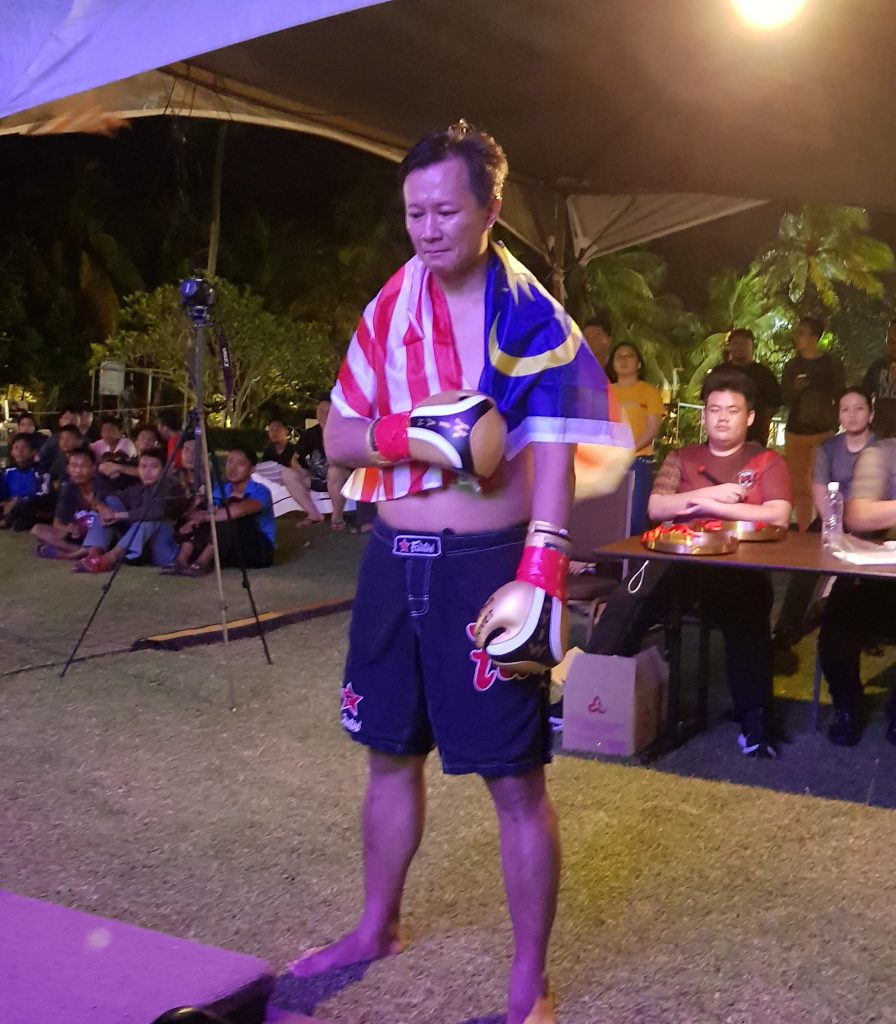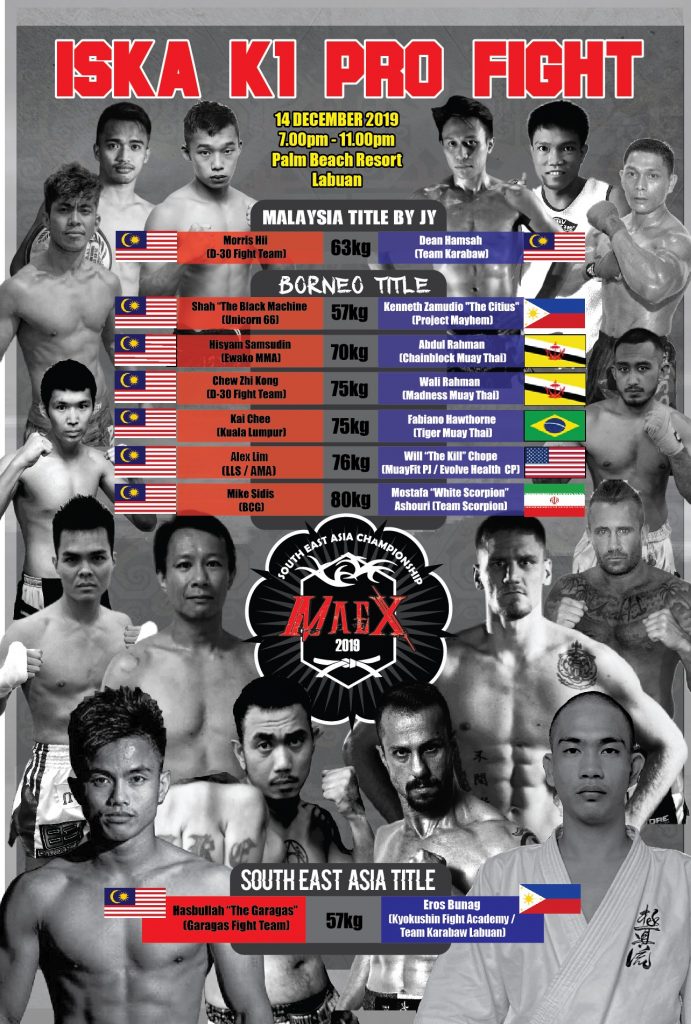 Alex had some success in the early part of round 1 with a few overhand that connected. But as the round progress, Will began to pick his shots nicely, varying his strikes from plenty of head punch to body shots and mixing it up with a few good knees.
Alex was resilient and have an iron will and chin too. But the barrages from Will kept on coming and in the 3rd round, Alex corner threw in the towel to call a stop to the fight.
It was a good warm up fight for Will as he has a MMA fight in Japan on this Sunday 22 DEC in Grachan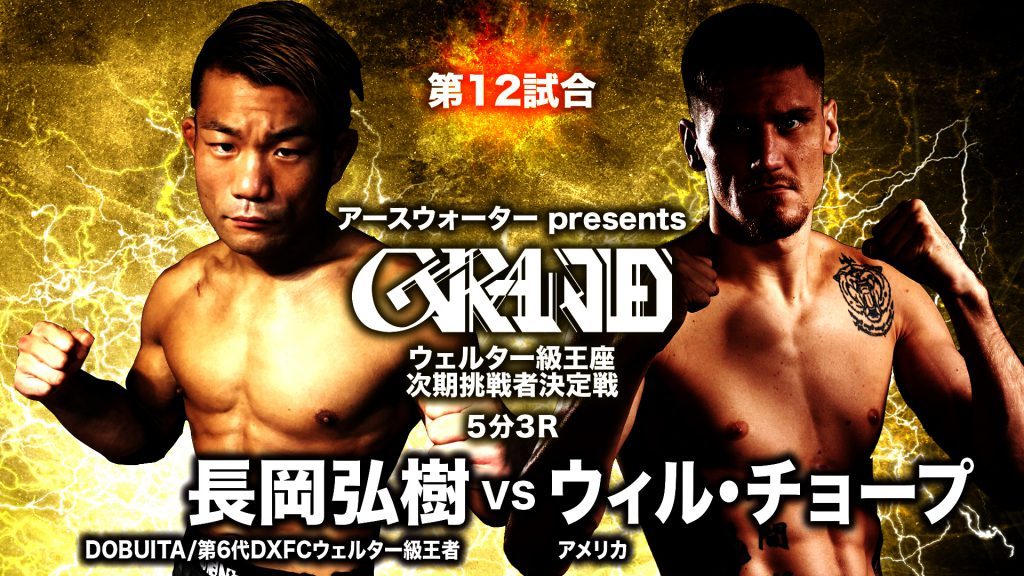 Warriors.Asia had a catch up with Will to pick his mind on the fight game.
I am always wondering how he kept himself injury free by fighting so frequently. Will said over the years he has learnt how to adjust even when he has an injury. As for pre-medicals, for him fighting in Asia that's the easiest part to get away with. It's still the 'wild west' as the rules are pretty loose. He has his way to convince the medical team that he is fit to fight. No doubt at times money speaks or more precisely,… money close some eyes. But he always does that so that he can step into the ring and does what he knows best to get paid.
For most fight per year, Will's record stands at 22, which was in 2011. For this year, in BMAEX it's already his 10th fight, he usually tries to get 1 fight a month. Yes the money is important but it's his way to keep himself motivated. If there's a fight scheduled, he will be in the gym regularly sharpening his game. Also because fights do get cancel rather often so by scheduling many fights assured him of a confirmed pay day.
Will finds that of all the style he has competed in, Bare Knuckle Boxing (BKB) is the scariest, even compared to Lethwei. In Lethwei hands are allowed to be wrapped and there's more weapons to be utilized; the hands, elbows, feet, knees, head butt and clinch.
" In Lethwei , as soon as my hands hurts I can do push kicks, take down, throws, it's pretty much like freestyle MMA but for stand up. You can do pretty much anything, 12 to 6 elbows, you can even hit the back of the head. The only rule is no ground game, no poke in the eye, no biting, everything else is pretty much legal. It sounds more crazy and dangerous, but if you know how to clinch and grapple a little bit, you can avoid damage in Lethwei.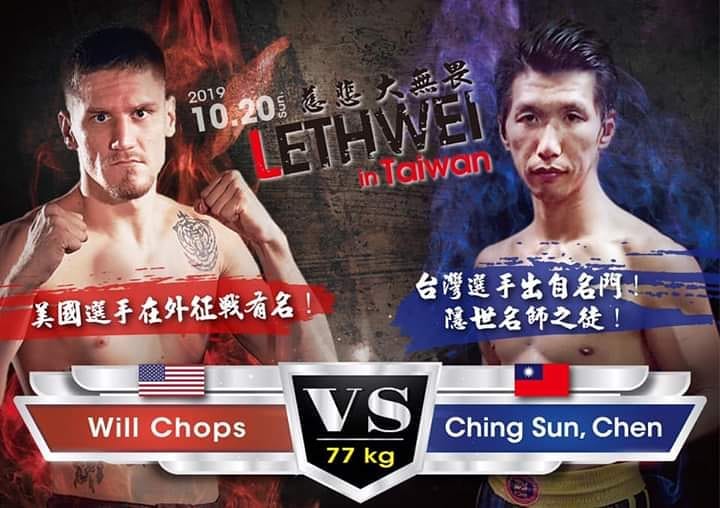 But in BKB, you can't avoid damage. Your knuckle is expose and you have no choice but to punch and put your hands at risk of breaking."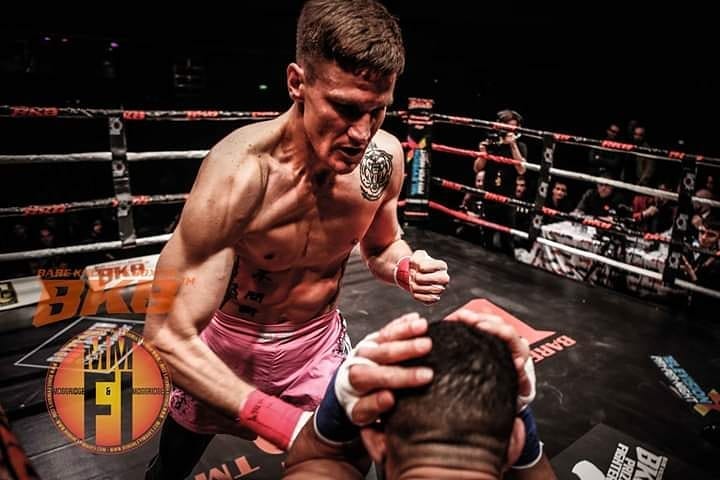 Will still prefer MMA and he thinks he is better at it, but he does enjoy the Lethwei experience and has a fight schedule in Feb 2020 in Myanmar's Mon state, 8 hours car ride from Yangoon.
" I'm gonna fight in someone's village but the crazy thing about Lethwei is they pay really well. They pay better than MMA in Japan and China."
He trains in BJJ for his need in MMA, but for competing, he don't like the fact that he have to pay to compete in BJJ. " I don't believe that you have to pay to fight. I only did one BJJ tournament ever. I did 4 matches in one day. I won, it's cool, I got a gold medal, but I was so sore and injured from that 4 matches, than from most of my MMA fight. I was like, I paid for this??!  This is stupid, I'm not doing this again!"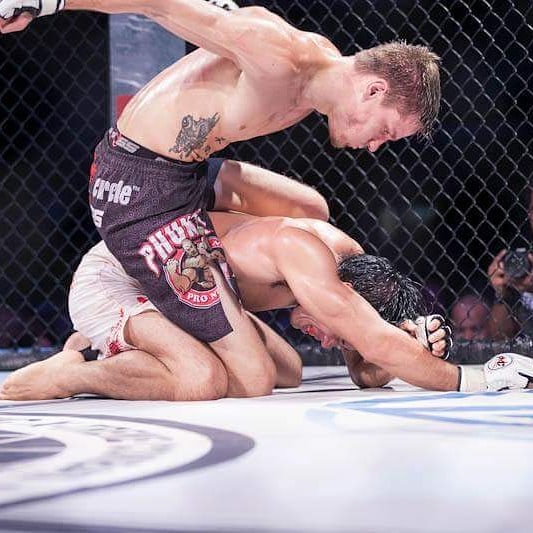 Will considered himself a striker but of his 25 wins in MMA it's by submission. For this, he credits his ground game to his coaches whom are also his close friends. His head trainer Luke Adams that gave him his purple belt. Emilio Urutia of Tiger Muay Thai and Majee Overallof Team Highlight Reel in Singapore.
Diet is not something he is too concern about. Staying in Asia with so many food choices does add on to the calories, but Will overcomes this again by being constantly active. He believes that by training hard he can eat whatever he wants. The only thing that he goes out of his way to buy is creatine. So sponsors out there, do take note!
As for management of his fights Will said he does it all himself. Sometimes in China he needs a middle man but for many other countries in Asia he does all the dealing himself. He always encourages fighters to use social media to market themselves. Will said this through experience as he also plays the role as promoter in 2017 for Thailand Fighting Championship.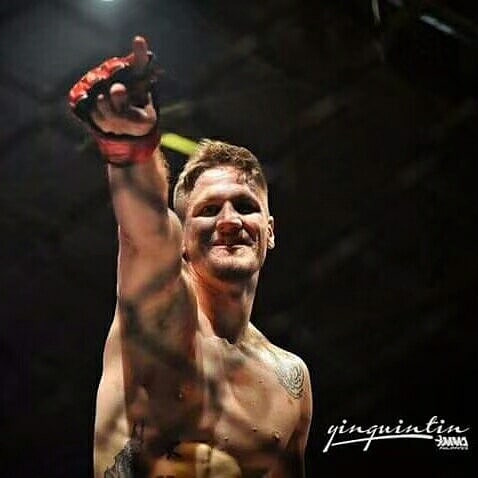 This is part 1 of the interview.
Check out part 2