Malaysia Youth Muaythai team in Bangkok
IFMA Youth World Championships will takes place from 3 to 11 August at Thailand's National Stadium in Bangkok. With 77 National Muay Thai teams from all over the world competing, it's the biggest youth tournament in IFMA's history. ( IFMA = International FEderation of Muaythai Amatuer. IFMA is the sole recognised sport governing body of amateurMuaythai consisting of 130 member countries worldwide with 5 continental federations. IFMA is officially recognised by SportAccord, the Olympic Council of Asia, WADA IWGA, and TAFISA. )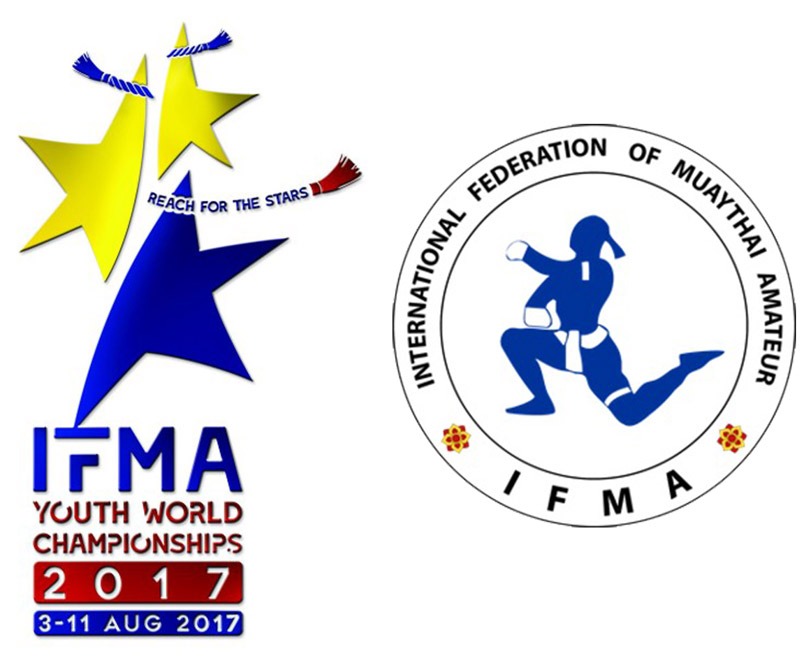 This prestigious event is hosted by the Amateur Muaythai Association of Thailand under the patronage of His Royal Highness the Crown Prince. It is organised in cooperation with the Royal Thai Government through the Department of Physical Education.
Aside from Youth Muaythai battles in the ring, the program also includes the Youth Wai Kru World Championships and the Youth Muay-Aerobic World Championships.
This year Malaysia is sending a team of 10 athletes this year to participate. Borneo are certainly making a huge statement here by 90% of them are from Borneo. 6 are from Sabah, 3 from Sarawak & 1 from Kelantan.
90% of 2017 Malaysia team comes from Borneo
This team was chosen from the National Youth Muaythai Tournament organise by Muaythai Malaysia at the Pre SEA Games event in Damansara last month.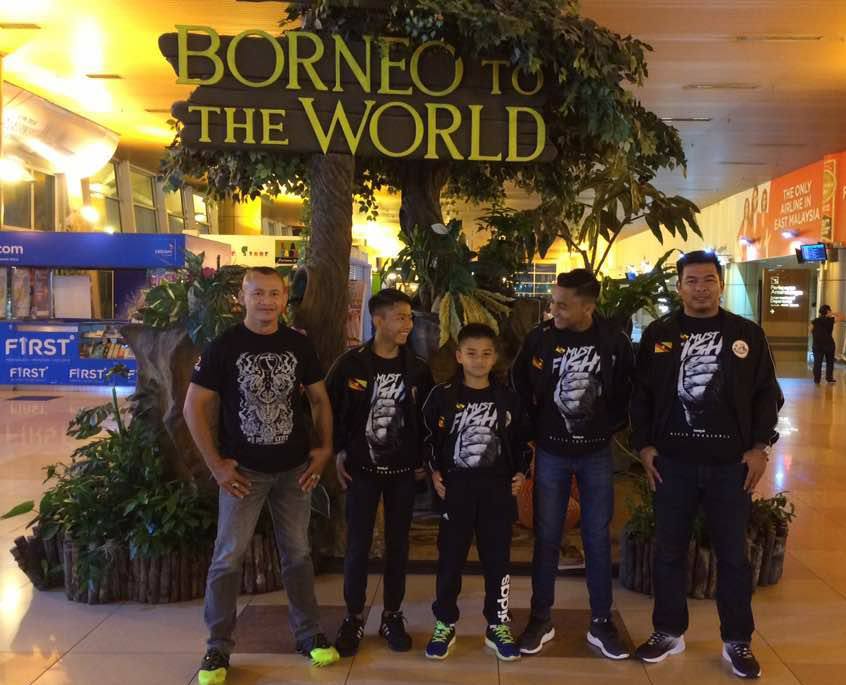 The Sarawak team departing from Kuching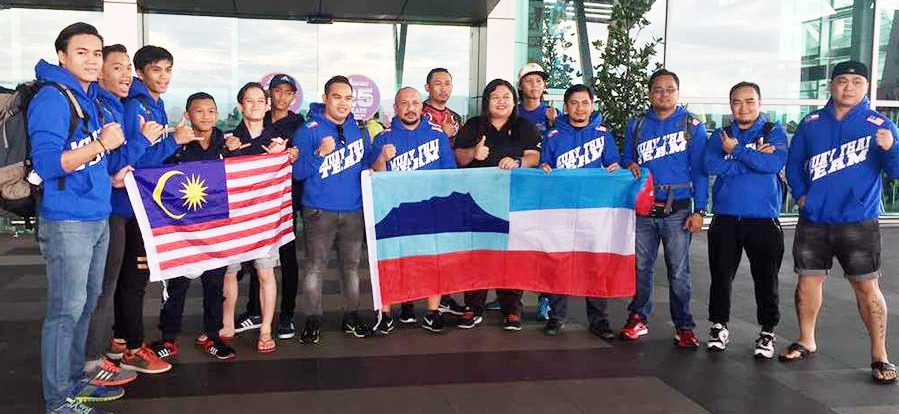 The Sabah team departing from Kota Kinabalu, as both team meet up in KLIA to fly to Bangkok
Sabah being the majority of the team members are sending a full team comprises of Team Manager Ir. Haji Nazri Razak, Team manager – Md Ajmain bin Ajmain & Team coaches; Rayner Kinsiong & Hamsah Hassan.
According to Hj Nazri whom is also the Sabah Muaythai Association President he believes this year team is very strong and will be targeting to have podium finish.
Last year in Bangkok, in the 2016 edition, Amisha Azrilrizall from Perak does Malaysia proud by beating contenders from Europe and Oceania to book her spot in the final against the Bangkok school champion Phimphong Ratchada, in a fight which will be remembered by two outstanding young female athletes. It was Malaysia that beat the home champion bringing the gold medal home to Malaysia.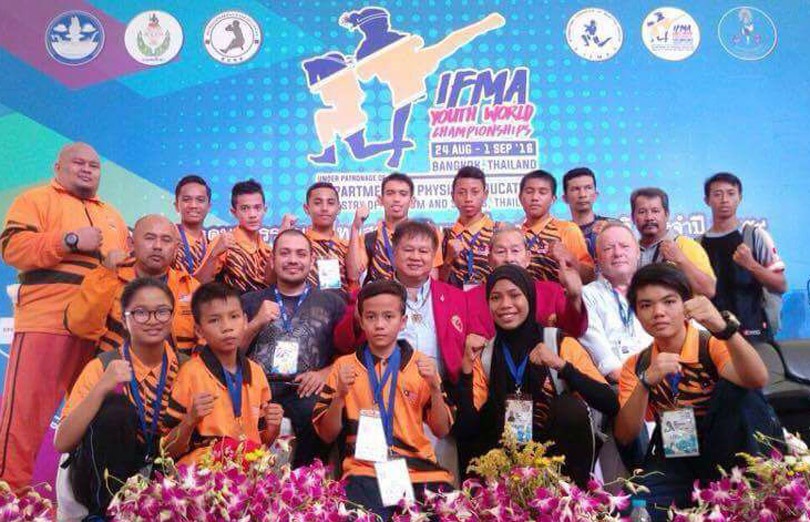 Malaysia team in 2016

The journey to this world Youth event was certainly not easy for the Sabah team. In terms of training, everything was smooth, as the coaches and the athletes are fully committed to make an impact.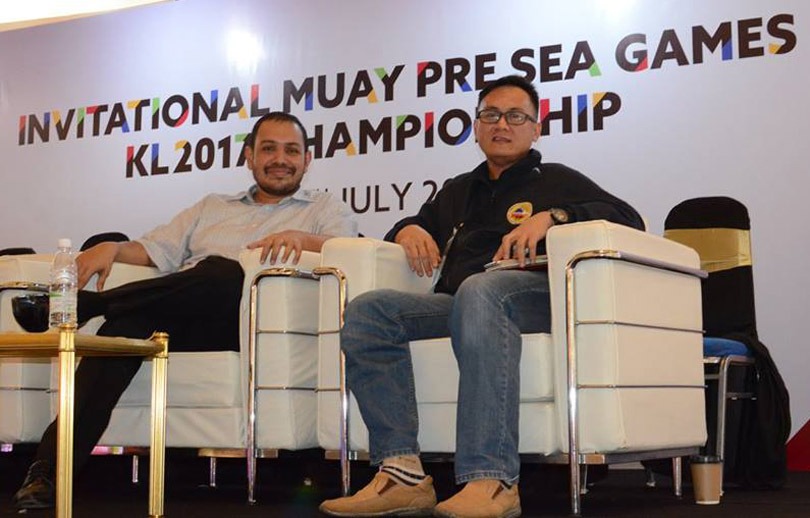 Datuk Shanaz (L) Malaysia Muaythai president with Hj Nazri (R) 
Financial constraint was the biggest hurdles to overcome. As the team needs to be there for 9 days, daily food expenses needs to be covered. The team through family and friends managed to pool money together to cover some of the cost.
But the major cost are for air-tickets, accommodation, and participating fees.
As this is a rare opportunity that will definitely benefits the youth. Hj. Nazri felt that these youth has shown their commitment and trained hard to bring glory to the country, to let them miss out on this world event due to shortage of funds certainly will be heartbreaking for them. Hj Nazri firmly believes in developing the youth as the future of Muaythai.
Thankful for some financial support from Majlis Sukan Negeri, the state association through Hj Nazri decides to fork out major bulk of the expenses to ensure these youth will get to experience and take part in this world class event.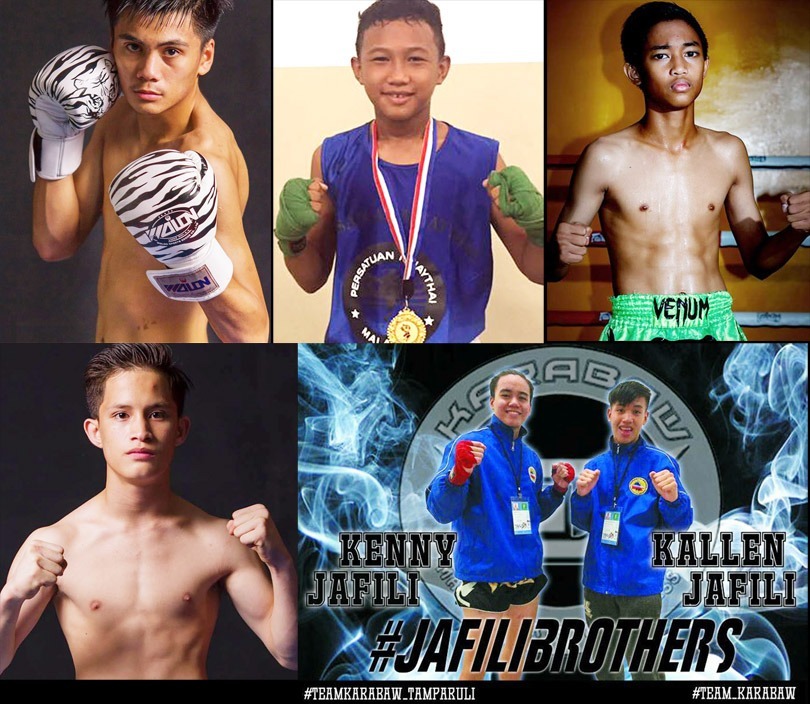 The 6 boys from Sabah that will vie for Muaythai glory
IFMA Youth World Championship aspire to promote the Olympic ideals of Fair Play, Sportsmanship and Social Responsibility including visits to local schools and awards for friendship.
In addition, IFMA promotes the "Sport Is Your Gang" project. It is dedicated to the young athletes, helping them learn that Muay Thai is about much more than just a competition. It is a way to build friendships which endures far beyond the ring or a competitive career.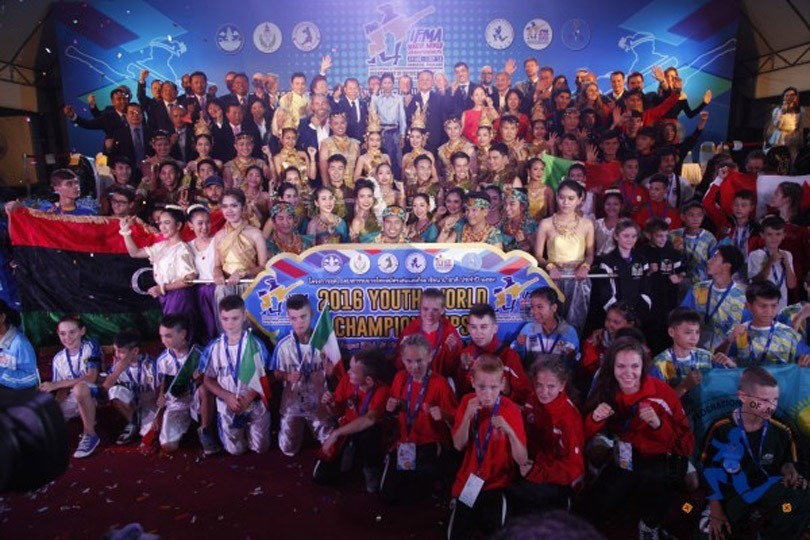 2016 Youth World Muaythai Championship closing
Warriors of Borneo wishes the the Malaysia team success! Fight hard, fight smart, fight with all your heart. Make us proud.