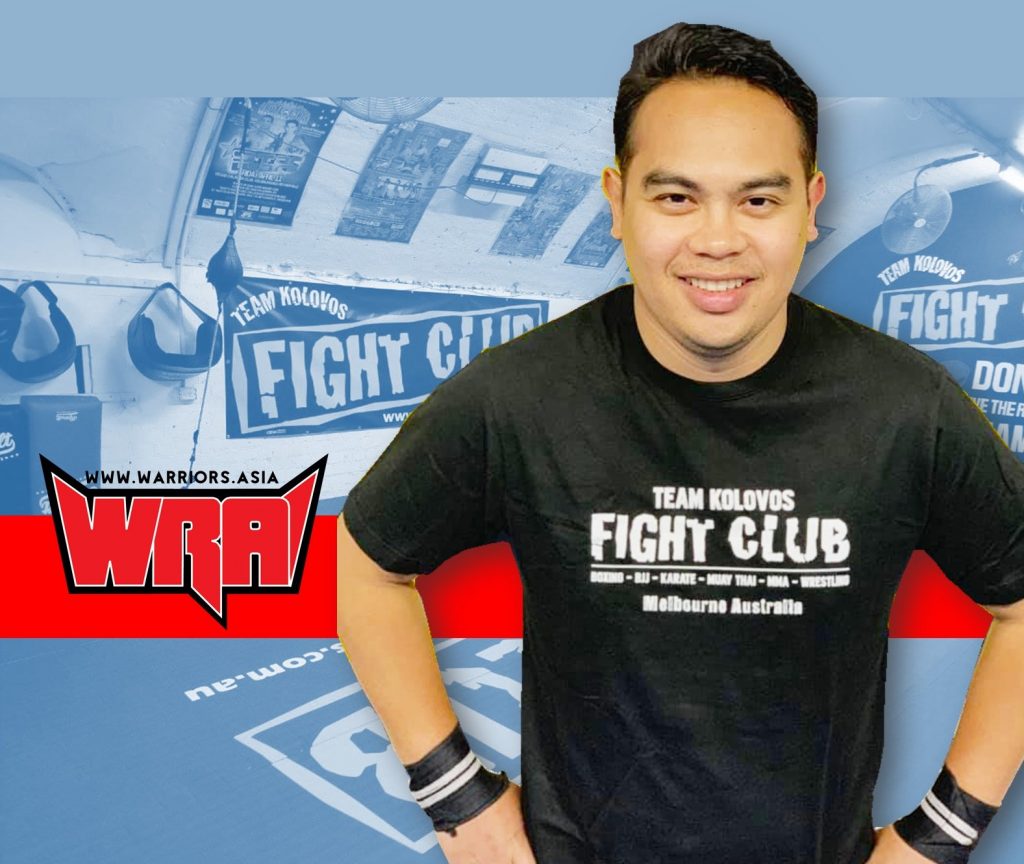 This year on 20 July was Hari Raya Haji ( Aidiladha ). To Muslim this is a very important celebration as it It honors the willingness of Prophet Ibrahim (Abraham) to sacrifice his son Ishmael as an act of obedience to God's command. Before Prophet Ibrahim could sacrifice his son, however, God provided a lamb to sacrifice instead. Today we bring you a feature story about how a fighter sacrifice for his family. 
Hailing from Sandakan Sabah. His name is Hamzah bin Hassan or better known to his Malaysian friend as Ancho. Currently he is in Australia, more than 5000km away from his family in the state of Sabah in East Malaysia. From a guy that initially started to train in Muaythai casually as a way to loose weight. He is now using Muaythai to make a living and is teaching in Melbourne Fight Club.
In his teenage years, Ancho was chubby and was a victim of bullying and always got into fights outside of school and ended on the losing side.
He only started training in Muaythai in his adult life, around the year 2000.
"My first coach is Rudy Joe. My work colleague ask me to come along to his class in UTC Kota Kinabalu. I got hooked to Muaythai after the satisfaction I got from sparring class."
"My first class was really tiring. My whole-body ache afterwards. But at the same time I felt a great excitement & I want more."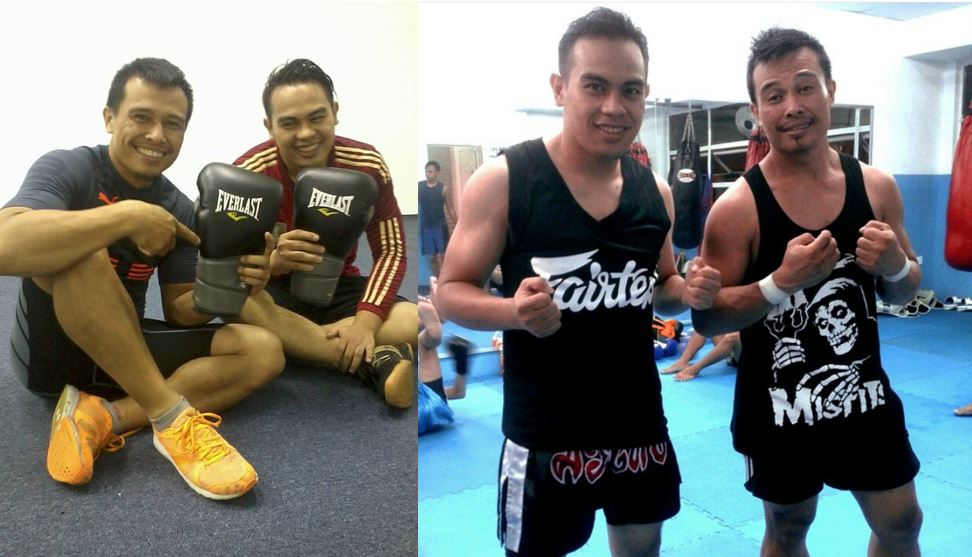 At that time Ancho was working in Queen Elizabeth Hospital, a government general hospital in Kota Kinabalu. He works as a General Assistant, doing administrative work and manage blood samples from the Pathology Department.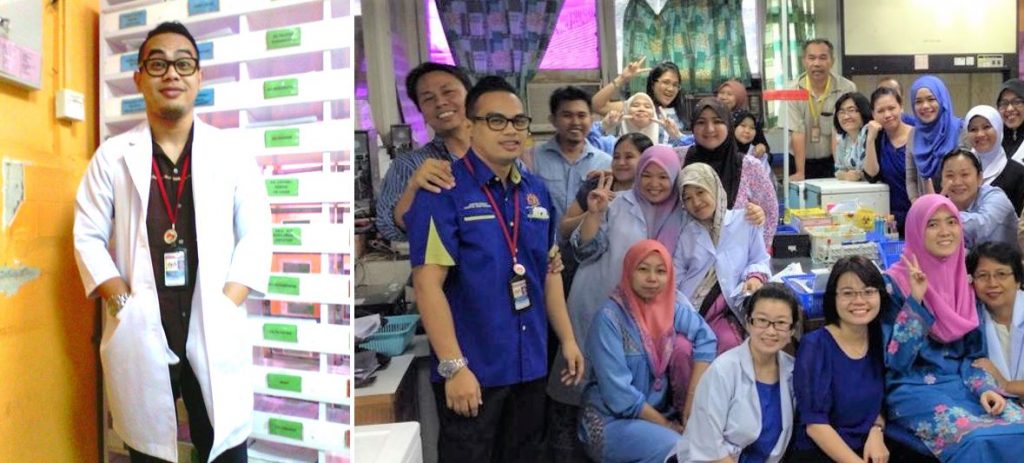 After few years of commitment to hard training, his skillset in Muaythai improve and Ancho took his first amateur fight in 2005 Dihnar Fighting Championship. From his weight before Muaythai at 80kg, he entered his first fight in the 54-57kg category. Till date he has 4 amateur fight in his record.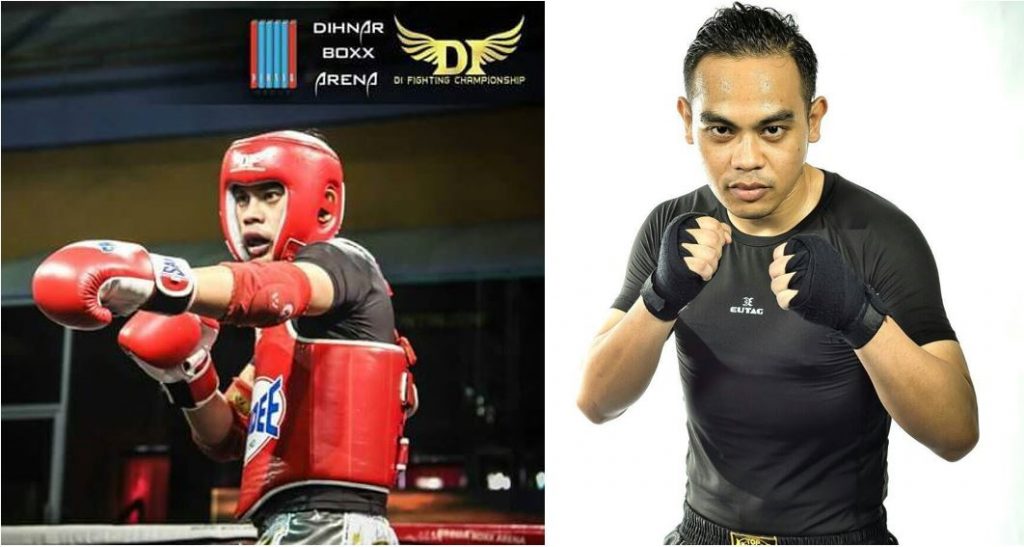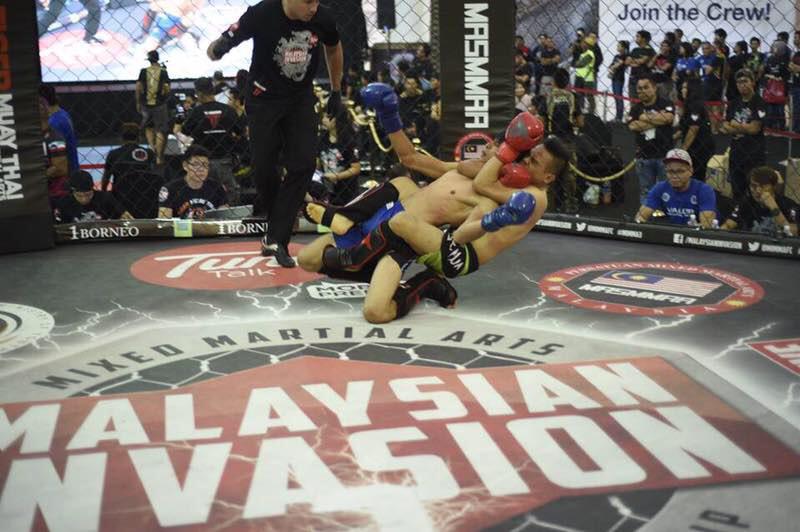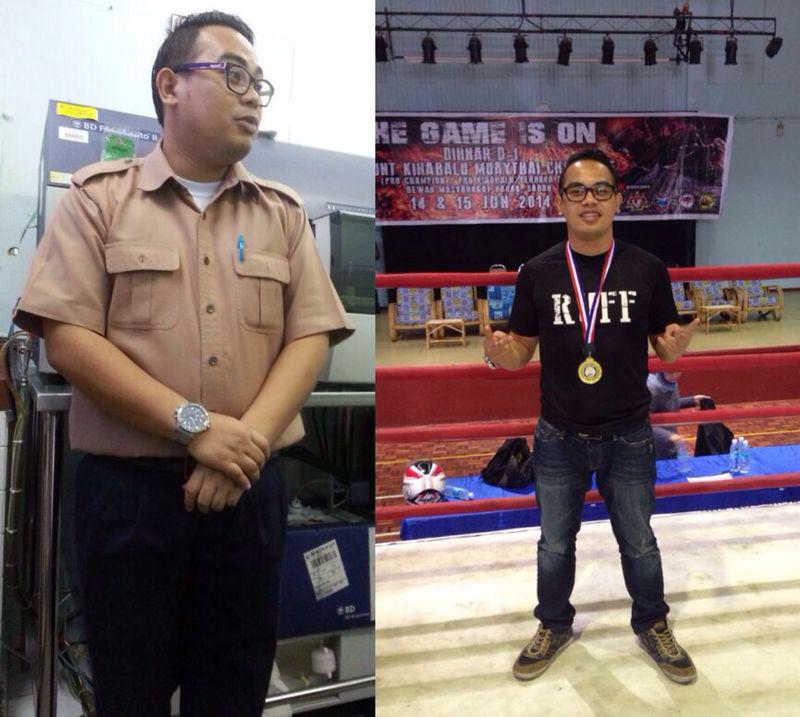 In 2017 Ancho  became a trainer in Kinabalu Kings, alongside BeeJay & Shahzam. Kinabalu Kings produce 3 of Sabah state Muaythai top athlete in Mohd Shahzmiel, Shah Aryan and Areen Khan.
"My interest in coaching started as I am motivated to mentor new young fighters that show great interest in the sports. In fight experience I may not have a great record, but I am able to guide the youngsters in their techniques & mental preparation well."
This was evident from the various success they achieved together as a team in many local & regional tournament and fight events. His coaching in Kinabalu Kings was not a paid stint, but from the success as a team, Ancho was appointed as Sabah state coach representing the Malaysian contingent to Bangkok for IFMA Championship. He also was the Sabah state coach for SUKMA ( Malaysia Games ) in 2018 together with Dhillon Tahing & Rayner Kinsiong.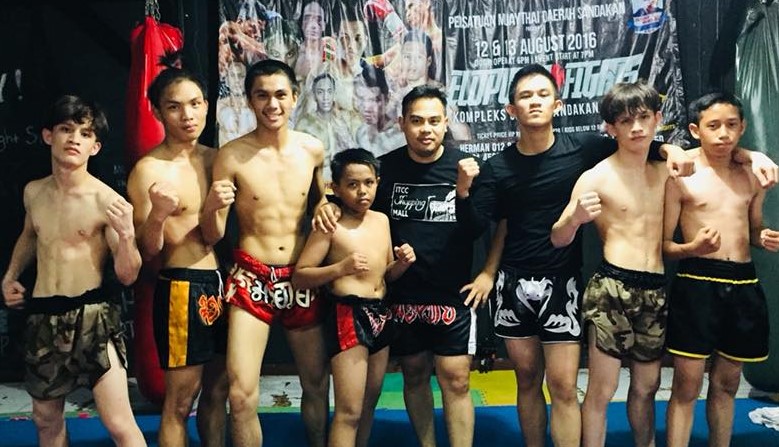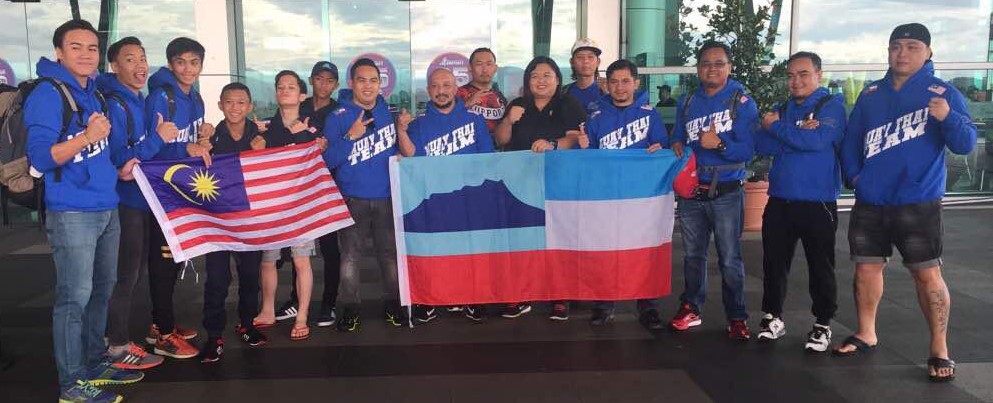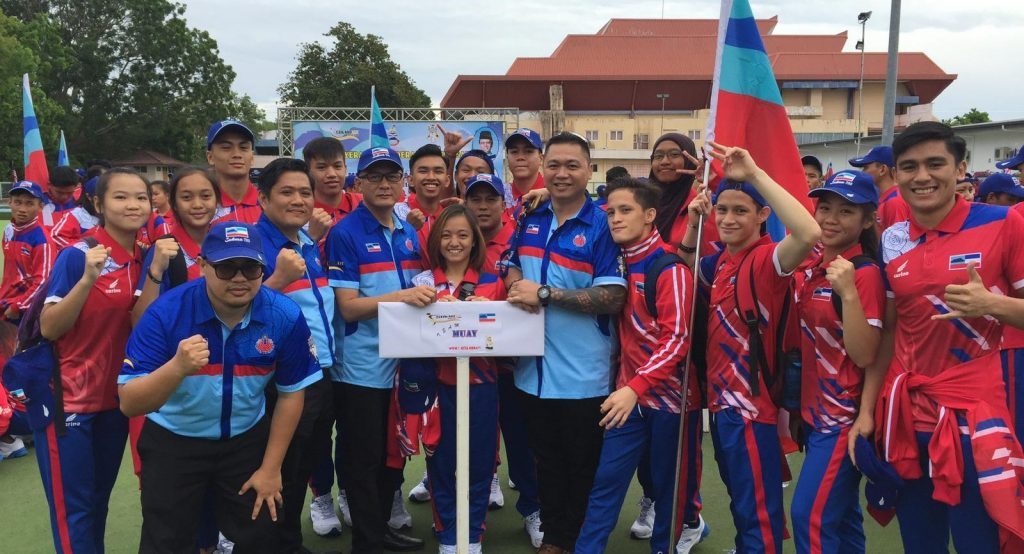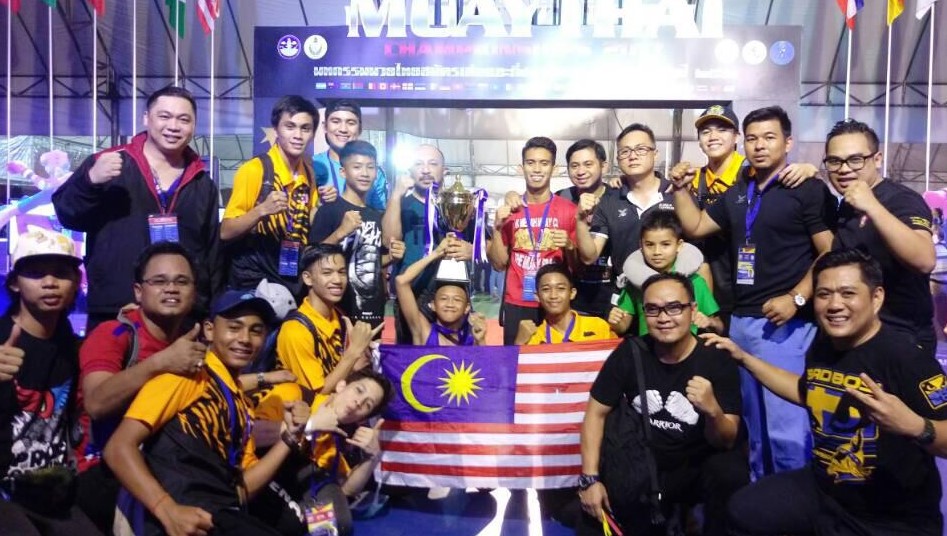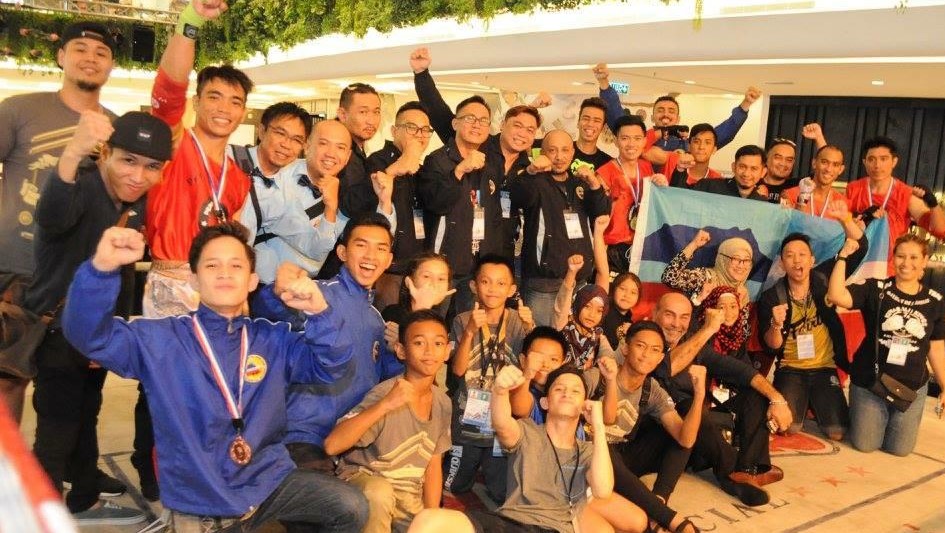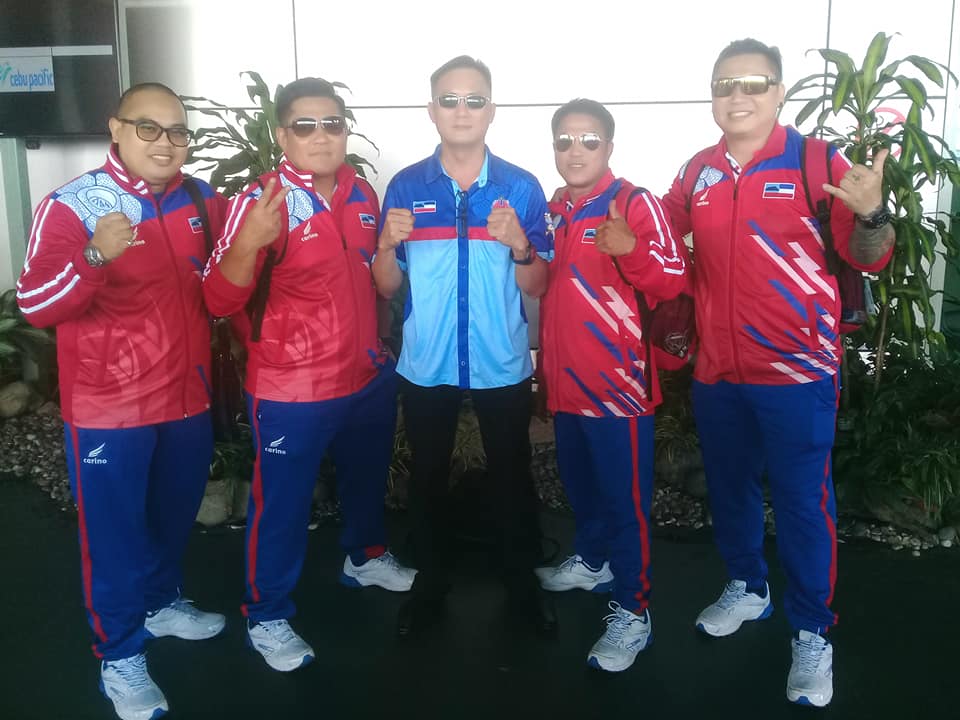 Ancho works to support his parents & siblings. In 2017, Ancho got married and he felt that with the job he had, he was not able to support everyone. He does not receive pay from Kinabalu Kings as he willingly coach there for the passion of the sports. The state coaching job also does not pay much and he had to take unpaid leave from his job when he lead the team out of Sabah, all because of his motivation to see the development of Muaythai for Sabah.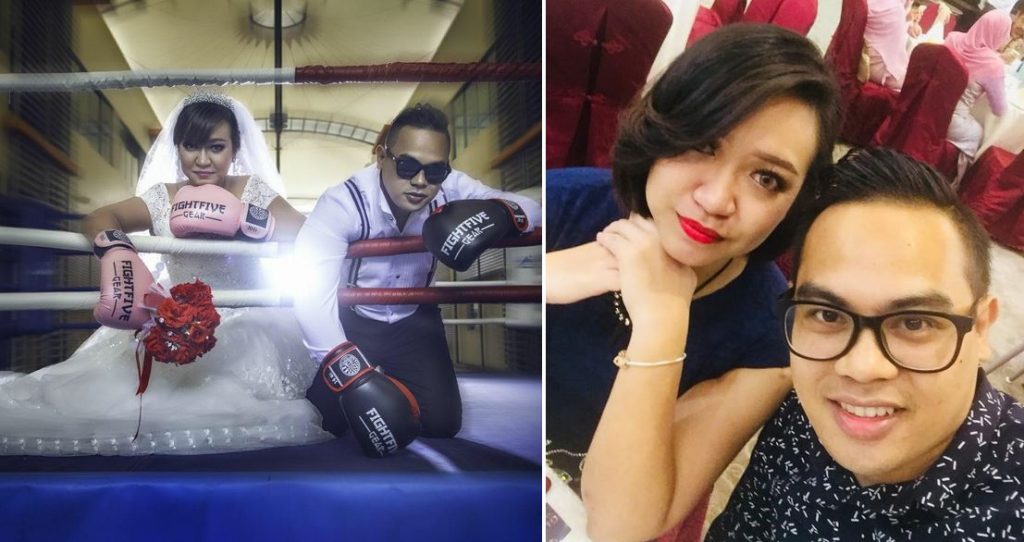 But his personal life needs his attention. As the eldest in the family he had to support 4 of his siblings. His wife had a medical condition that needs surgery. He needs to pay for his car & accommodation. As the sole bread winner, the income from his job was not enough for paying all the bills.
Ancho remembers the time few years ago when he came to Australia to take on short stint of 3 months work in a farm. His weekly pay was more than his monthly pay in Sabah. Armed with this knowledge and  after a long discussion with his wife & family he made up his mind to go abroad again. Determined to earn and save enough family to secure his family's future.
It was not an easy decision as he just got married and he love teaching Muaythai in Kota Kinabalu. But the thought of an uncertain future with the economic slump in Malaysia pushed him to go with that decision.
"I want to have kids and I don't want to bring up my kids in a poor condition that I went through myself. I hold on to the principle – Success begins when you step out from your comfort zone."
In 2019, equipped with all the qualifications he has obtained from the courses he took under Malaysia Muaythai Association. He packed his bag & flew to Australia with the little savings he has. His main objective was to get a job as a Muaythai trainer. But he took a job in the fruit farm initially while sending in many job applications through the Job Seeker apps.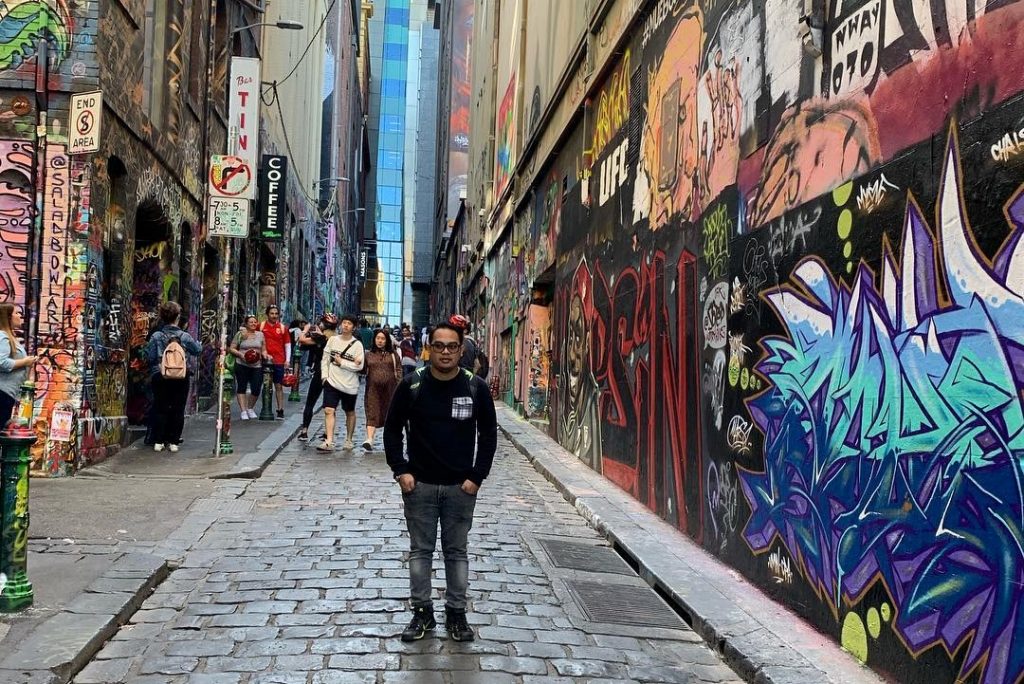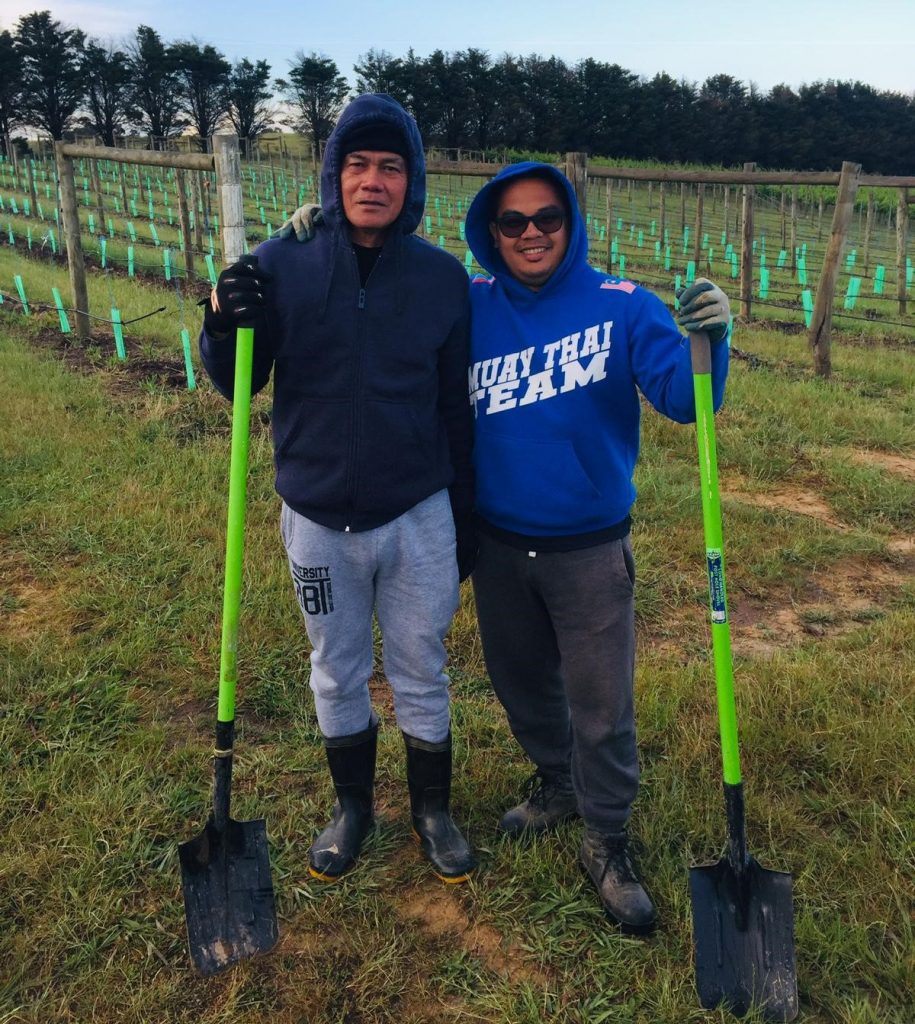 In the end he got a job in Melbourne Fight Club, one of Australia's top martial arts academy with more than 18 years of experience in the business.

"It's a very competitive market here in Melbourne. Fight academy needs to stand out by producing good results. Not just positive results in competition but also satisfaction from the clients. Hence classes have to be fun but at the same time technically sound to impart good knowledge to all. The owner of Melbourne Fight Club George Kolovos hired me as assistant head trainer. My job is to train all the newbies, the one with zero knowledge of striking."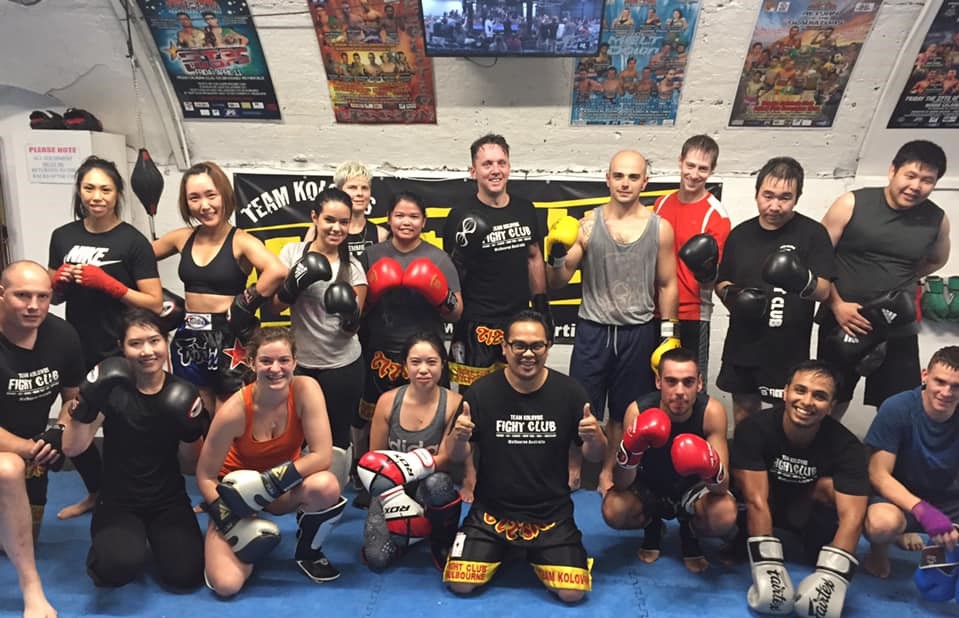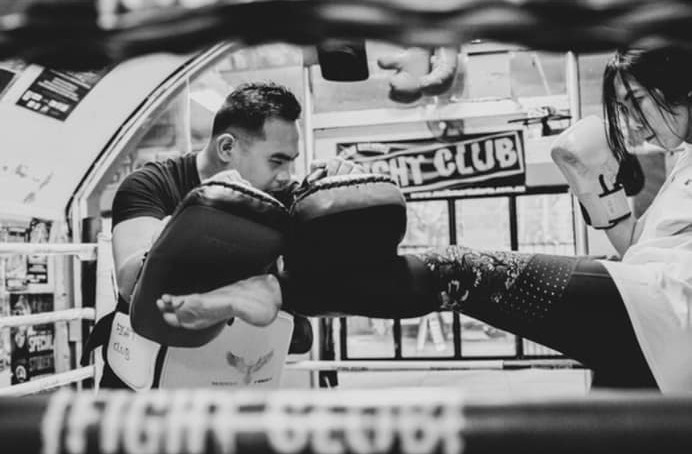 In Australia, they call him by his first name Hamzah. He works daily 7am to 8pm, Monday to Saturday. Let's a have a look at the day in the life of Ancho as a trainer in Melbourne Fight Club.
"I stay in Springvale. Rent a room there. I get up at 3.30am because I need to catch the early train. I packed my meals and by 4.49am the train depart for the city. It takes an hour. By 6am I will arrive, and it takes a few minutes' walk to reach the gym. I am the first in the gym and I open the door and switch on all the lights and do the equipment preparation. I have my packed breakfast in the gym, usually it is some biscuits and canned tuna.

By 7am I will lead the first class in Muaythai & Boxing. Classes are schedule at 7AM, 12PM, 1PM, 5PM, 6PM, 7PM. In between I will take on personal training sessions. By 8pm after my boss leave, I will close up the gym. In the 1-hour train ride back to Springvale I will take a nap. It takes only a short drive of 6 minutes from the station to my place.
Reaching home, I take my dinner, have a short break & off to bed by 11pm. This is my daily routine, 6 days a week. I do my laundry & groceries shopping on Sunday. "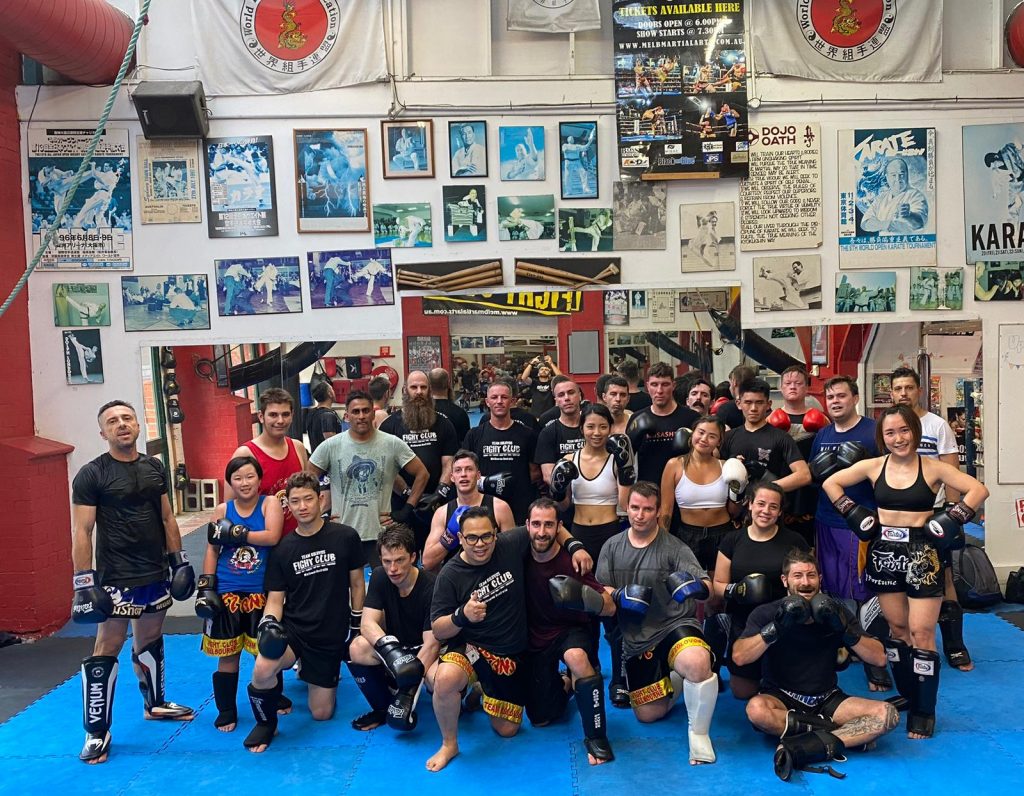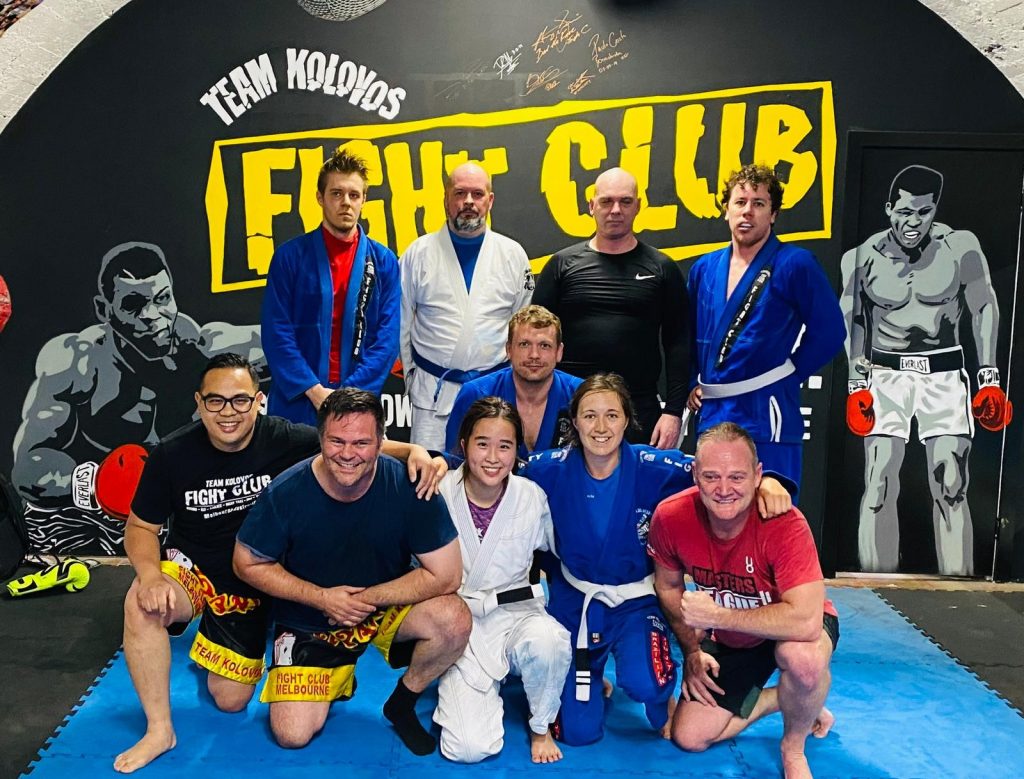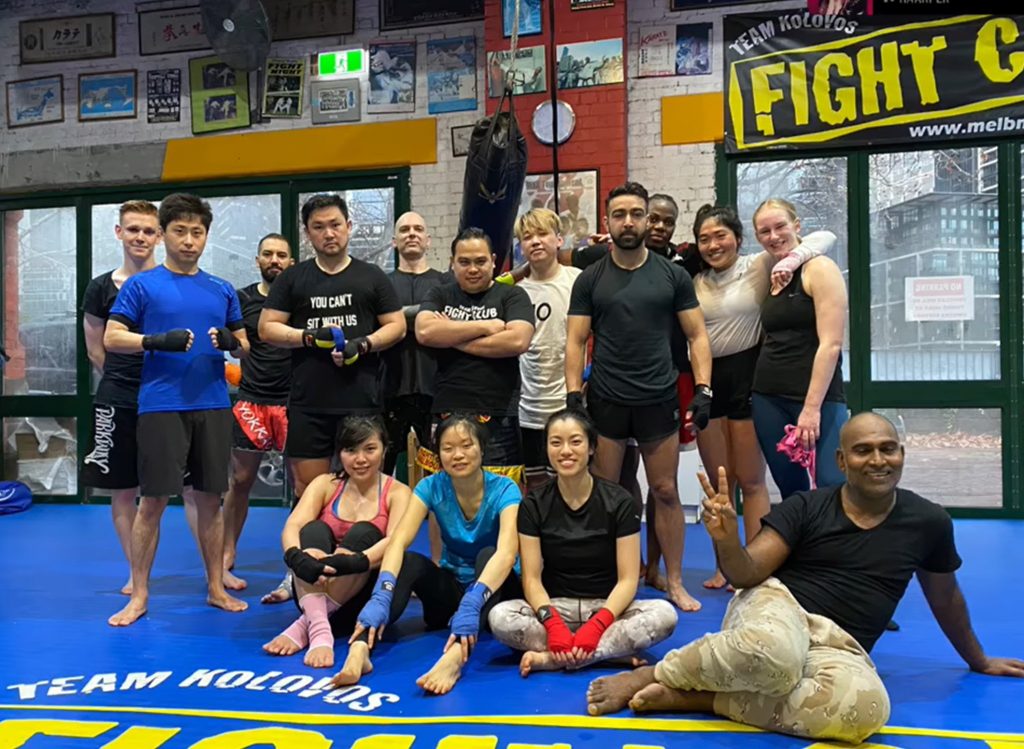 During the lockdown in July last year, all gyms was closed, and this affected his work. He had to stop temporarily sending money back home to his wife as his income was affected. He survived through his personal savings, but his resourceful mindset enabled him to earn some side income by doing selling of limited edition clothing through live FB.
While teaching one day, my wife called me & delivered the best news of my life… that she is pregnant with their first child!  He felt like the happiest father in the world that time. He couldn't contain his joy and right there in the class Hamzah announced it to his boss and students in the gym to their loud cheers.
But the following news from his wife put a damper to his spirit. She found out that their child have cleft palate. His wife was very down and distraught, as she was blaming herself for their child's condition. Ancho had to withhold his own emotion and be strong for her. He consoled her and gave her words of comfort. It was not easy, as he felt so much like giving her a warm hug but  could only do all this via phone & video calls.
On 13 DEC 2019, his wife gave birth to a baby girl, which they named Adra Batrisyia Alanna.  The good news is last year in late July, Adra went through a successful surgery to correct her condition. Even though it was really tough for Hamzah to be away from his wife during the birth of their first child and again during Adra's operation, he is glad that he was able to support them financially. If it wasn't for his job in Australia, Hamzah felt that he wouldn't be able to afford the medical expenses.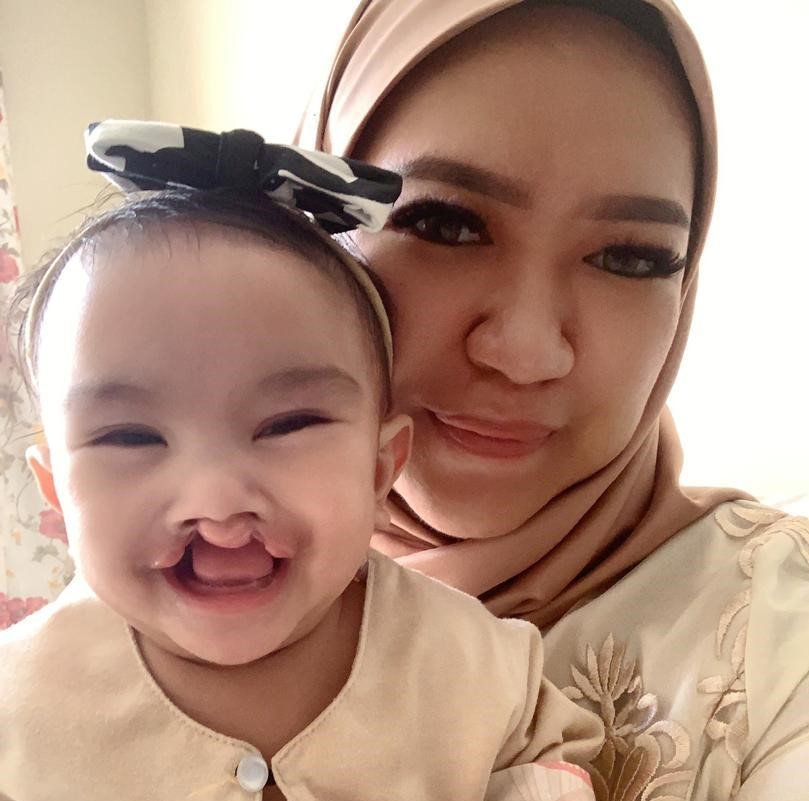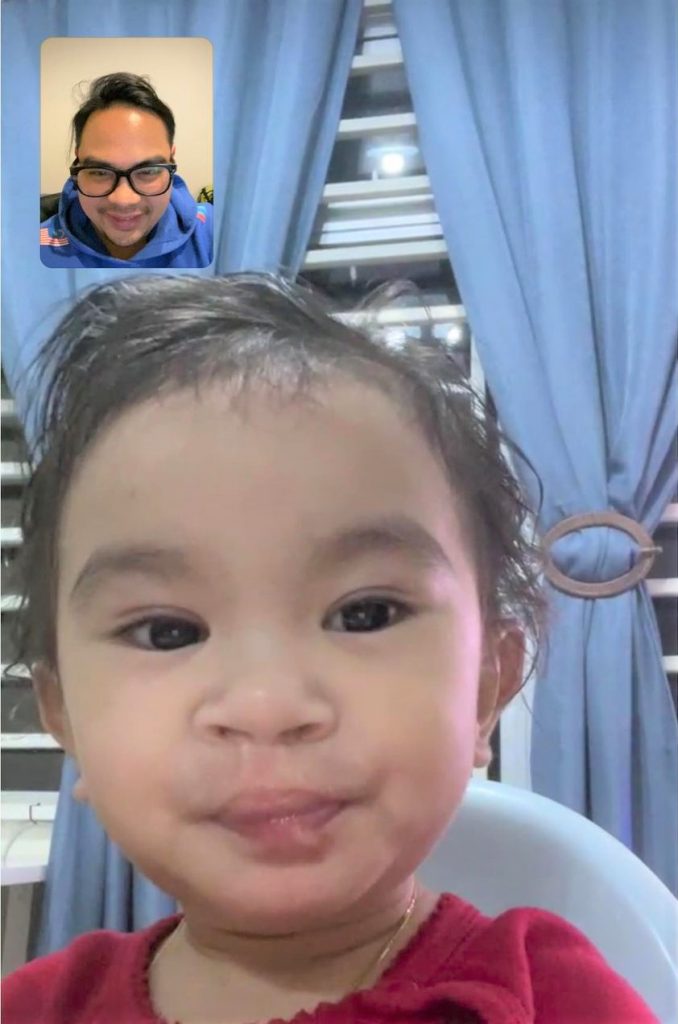 Many of Hamzah's students are young adults, many are University students. A couple of them was able to progress from beginners in martial arts to taking up their first fight. He is proud that he is able to develop their skillset and build their confidence level to face the fear of competition. Seeing his student's success gave Hamzah's great job satisfaction. Hamzah also has grown a liking to Melbourne.
"Melbourne is very clean & modern. I like the transportation system here as it's very efficient. The people I met are very courteous and friendly and everyone respect each other. It's easy to make friends, as long as you able to speak English. But things are expensive here, especially food."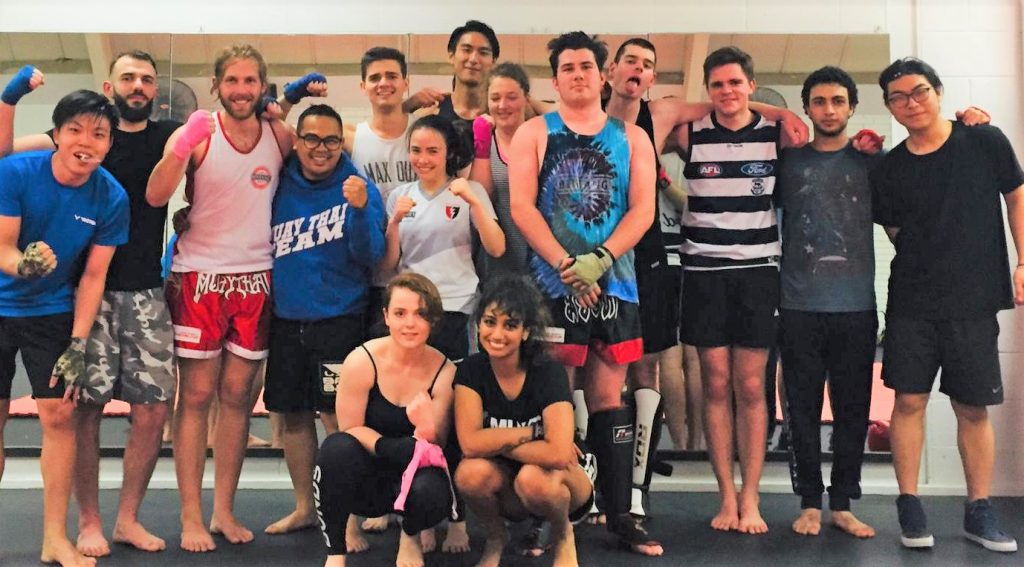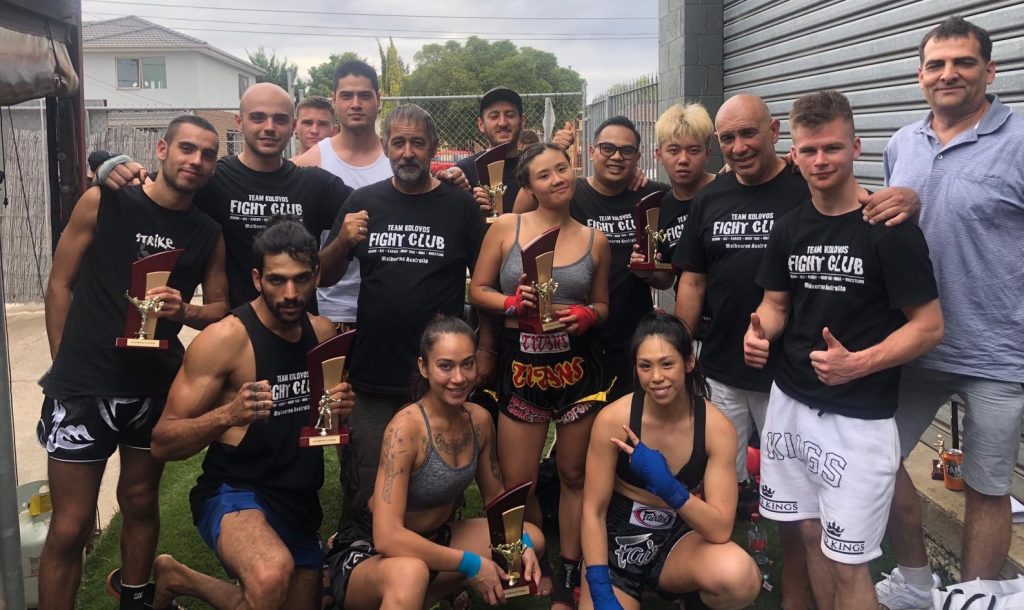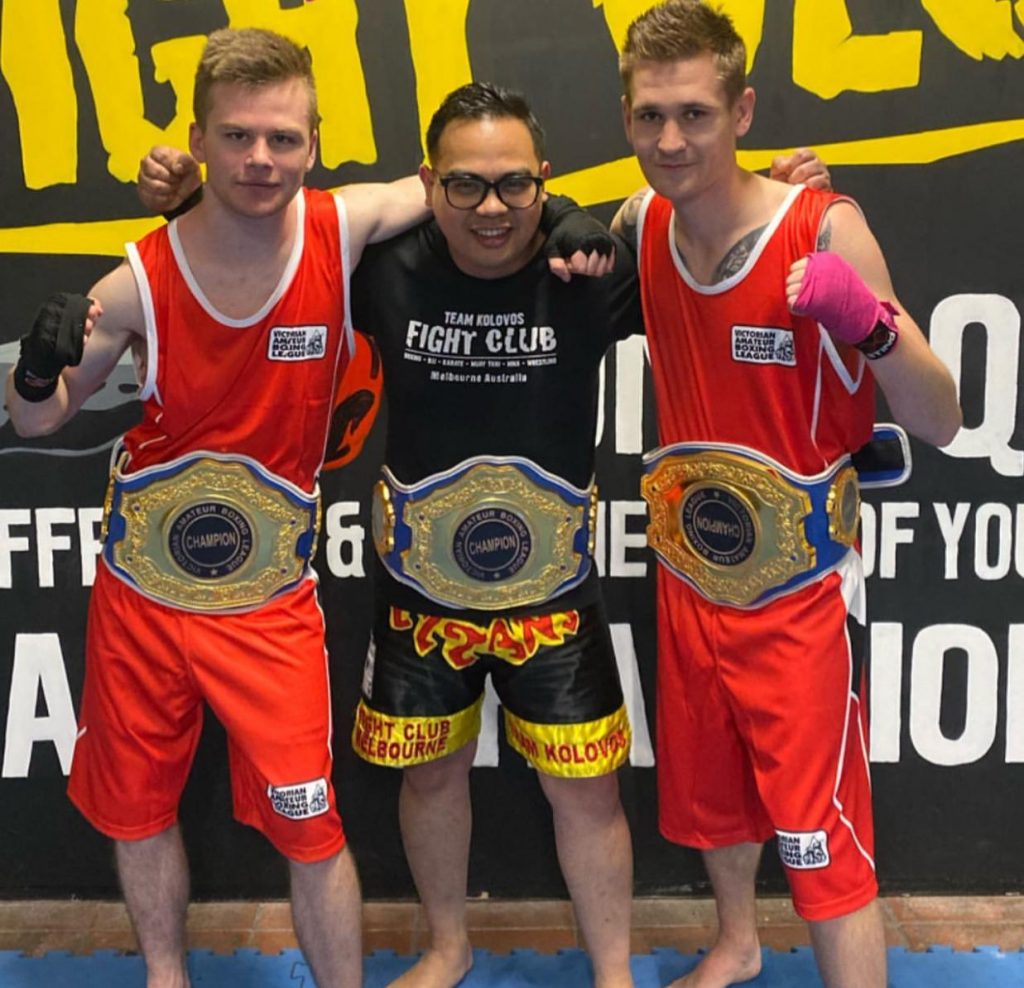 Most of his meal are home cooked and he pack earlier because eating out in Melbourne is expensive. But at times Hamzah will have his comfort meal of MAGGI Instant noodles at home and occasionally he has Nasi Lemak. Its easily available in Springvale as they are many Malaysian living there. But as a Sabahan, he also misses dearly local Sabah food such as Bambangan, Tuhau & salted fish. As for his favorite Aussie food, Hamzah love the Kangaroo Pie!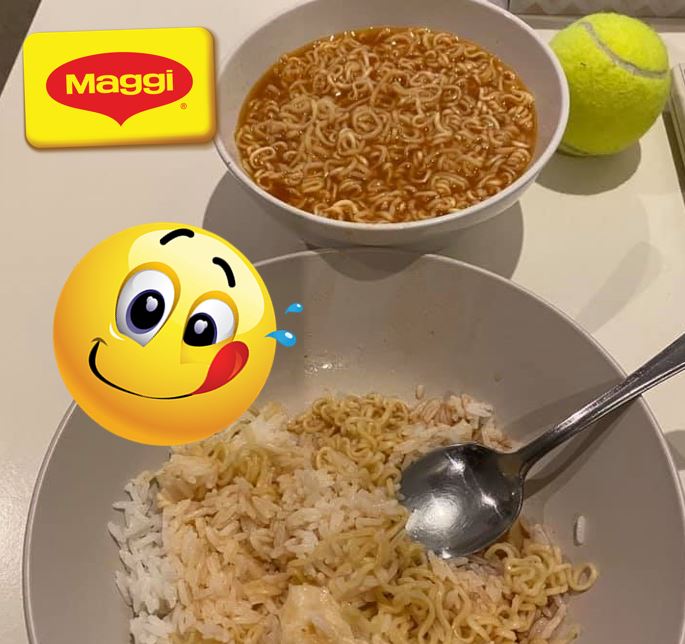 This year is his 3rd year celebrating Hari Raya Aidilfitri & Aidiladha in Australia. He plans to stay in Australia to teach Muaythai for another 3 years. His goal is to save enough money that when he goes back to Sabah, he is able to use it to open a small business to support his family. It's huge sacrifice for him to be away from his family for many years, especially only able to watch video to see his daughter growing up.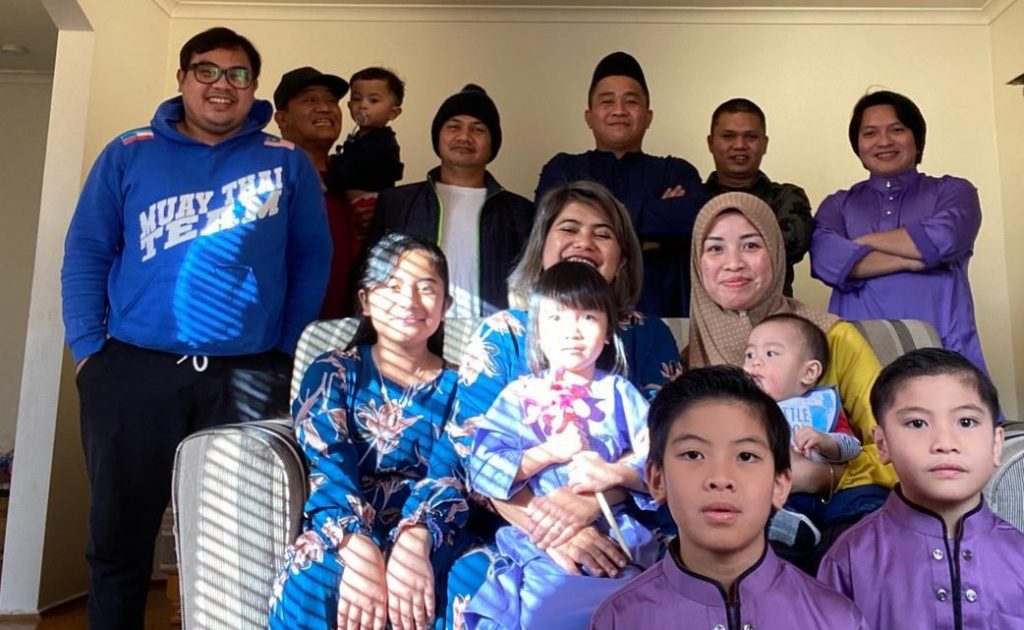 "Many people back home did give negative comments on me for leaving my young family. They say I should be able to find a job in Sabah. But they do not understand that I have a strong desire to improve on my life. I know what I am doing is emotionally hard on my wife & daughter, but I believe the sacrifice I made today will eventually give them a better life in the future. No point knowing that I can do something to change my life, yet I don't do anything about it and regret it later in my old age."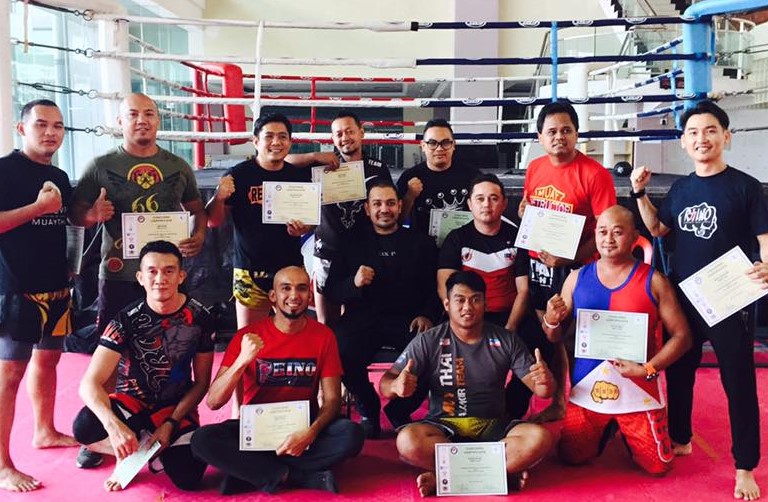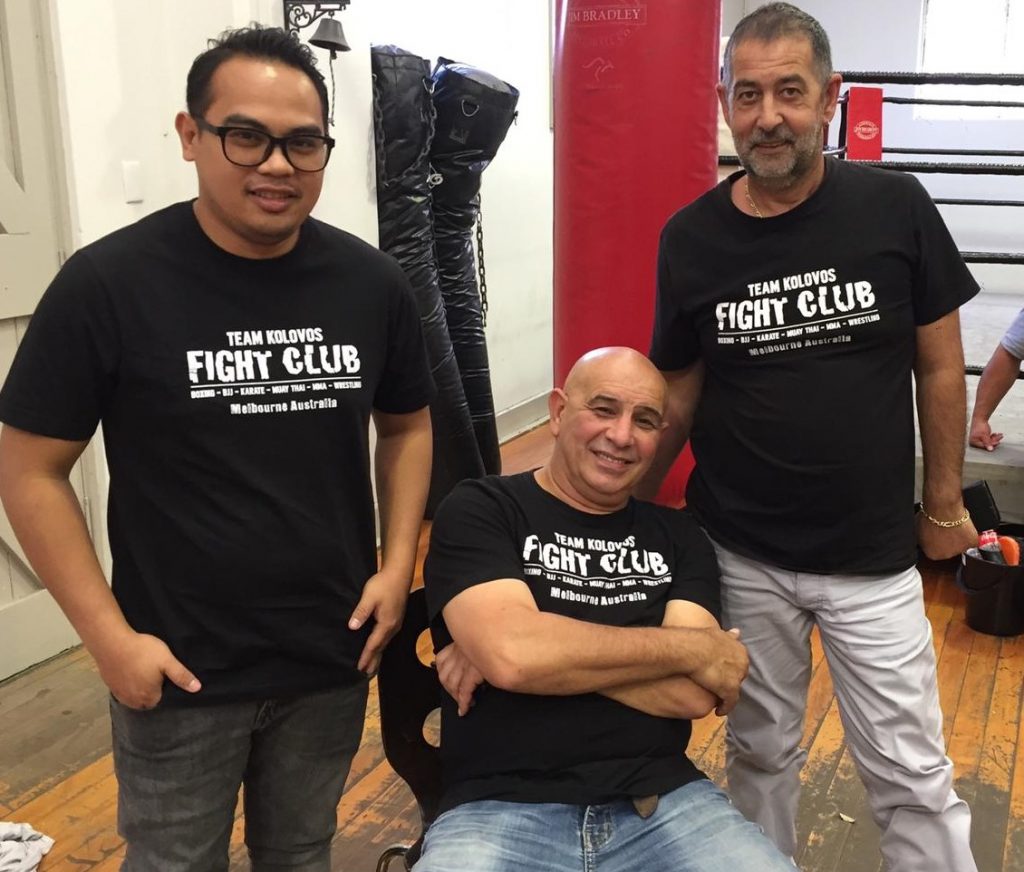 Currently Melbourne is experiencing another two-week lockdown due to the increase in the number of Covid19 cases. This has been the 5th lockdown for this year (2021).
"The lockdown this time is schedule to end this Wednesday, but it all depends on the announcement by the government whether it's on or not. The lockdown here is different from Malaysia, even at 10 case the government will immediately impose a lockdown for 2-3 weeks. During lockdown all gym are close. But I will still visit the gym to do some clean-up & self-training.
The discipline of the public here in Melbourne are good. Everyone wear mask and practice social distancing. The recent public protest on the lockdown was in Sydney. In Melbourne compliance to covid19 SOP is high.
I've already got my 1st dose of vaccine, which is free. Everyone here believe that vaccine is the way out of this pandemic & are very willing to get the shot. Only a very small numbers are reluctant."
"For what I have now, I am very grateful. I want to thank my wife for the understanding and her own sacrifice too for letting her husband work so far away from her. I want to thank my boss George Kolovos for giving me this great opportunity to work in this awesome fight academy. Also want to give thanks to Sabah Muaythai Association & Malaysia Muaythai Association that has provided me all the courses to attend that enable me to be a qualified certified coach."