Fight fans, don't blink! Or you will miss out the actions in the highly anticipated JFL bantamweight bout between Naimul 'Convict' Amal vs Good Boy Gadie aka Clement John.
JFL will be featuring 12 bouts on 24 Sept 2016 at 1 Borneo Hypermall, Kota Kinabalu, Sabah. 8 bouts of amateur fights will kick start before the main event bouts. Naimul vs Clement will be heading the amateur card.
Spotting a look close to Conor McGregor, but minus the hair and the trash talk, Naimul is a veteran in Malaysian MMA scene. Fought at featherweight in MIMMA season 1 way back in 2013, losing to eventual champion Keannu Subba in the semi-finals.
Hailing from Shah Alam, his teenage years was a time of teenage angst and hot hotheadedness. Venting his energy by getting involve in plenty of street fights, resulting in police catching him 3 times…hence the nick name 'Convict'. Naimul's interest in martial arts started early. He took up Silat in primary school.
Progressing in high school to Taekwondo. Winning a silver medal in the school district tournament in 2005. That same year, he saw The Contender on TV, which sparks his interest in Boxing. He was inspired by the winner of The Contender Sergio Mora.
He wanted a pair of Boxing glove so bad to start training, but he could not afford one. So the 'convict' did what a 'convict' need to…he took his father's money to buy one. Once he had it, it was raging bull from there and he started training like mad on his own. Later on, his brothers Dhiaaul and some other friends also trains with him, in his home's garage.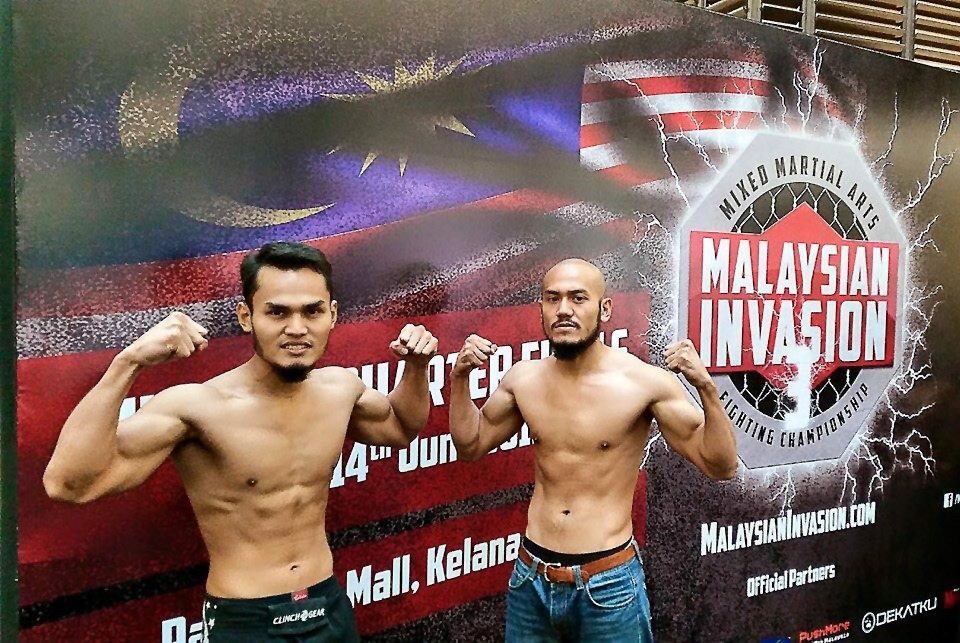 Fought his brother Dhiaaul Amal in MIMMA3: The Contender Fight
He won't forget his experience in MIMMA. Season 1 , in 2013, without much knowledge of MMA, but armed with his own martial arts experience he took it head on but lost to Keannu via rear naked choke. MIMMA season 2, he participated again. This time lost to eventual finalist Jenarten via armbar in the quarter-finals. MIMMA 3, he fought all the way to The Contender Fight. Meeting his own brother Dhiaaul. Naimul lost in round 2 via armlock.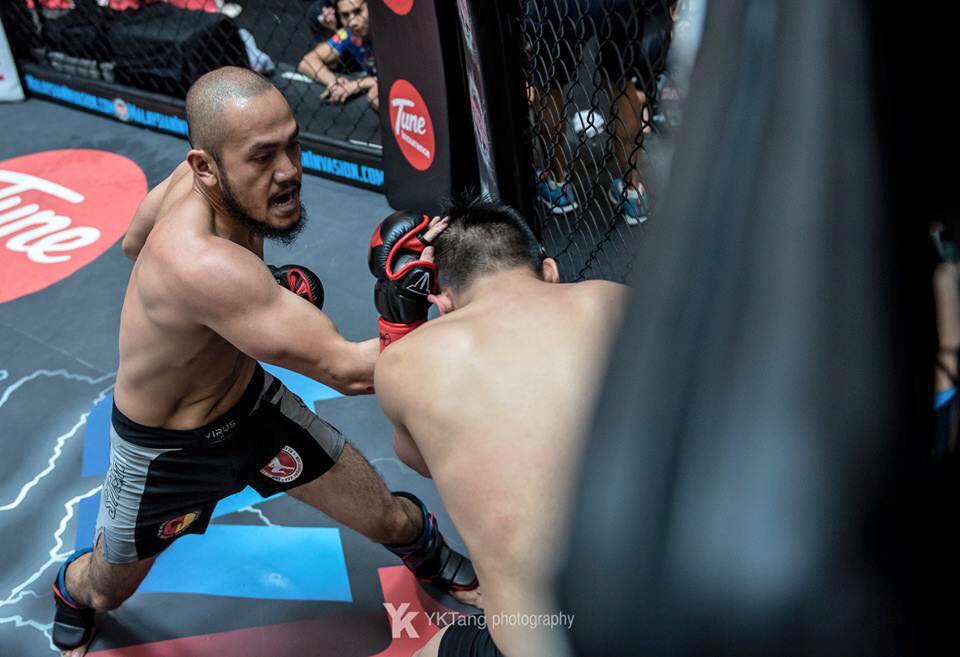 Naimul in MIMMA . Pix credits to YK tang
Other than MIMMA, Naimul have beaten two Singaporean before. One in Singapore's Lion Fight League vs Charles Ferroa, and another one in Johor's Ultimate Beatdown, vs Mohd Faiz. With his amateur MMA experience he was offered to fight at ONE Silat as a pro and fought for the promotions three times.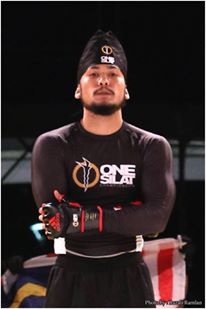 The SILAT fighter
He used to train in Ultimate Malaysian Fighter under Sifu Aziz but after moving to Ampang he switch to Monarchy focusing on his BJJ with the help of Prof Bruninho, at the same time continue to sharpen his striking at CTR313 Muaythai with Awi Tok Shiekh. Currently, going back to his roots, he pick back up Silat, learning Silat Banji Harimau Selempang Merah under Master Tok Muda Ishak.
Turning 28 this year, married and is a loving father of two kids. Naimul is now more mature and has use martial arts as a positive element in his life. He works at Proton Edar as a Finance Executive in the Aftersales Dept.
Clement Johnny has this boyish innocent look. Born in the foothills of Sabah's Crocker Range, in a town call Tamparuli. His family and close friends fondly calls him Gadie. He loves football and actively play during his schooling years. Becoming Sabah state players for under 18 category a couple of times.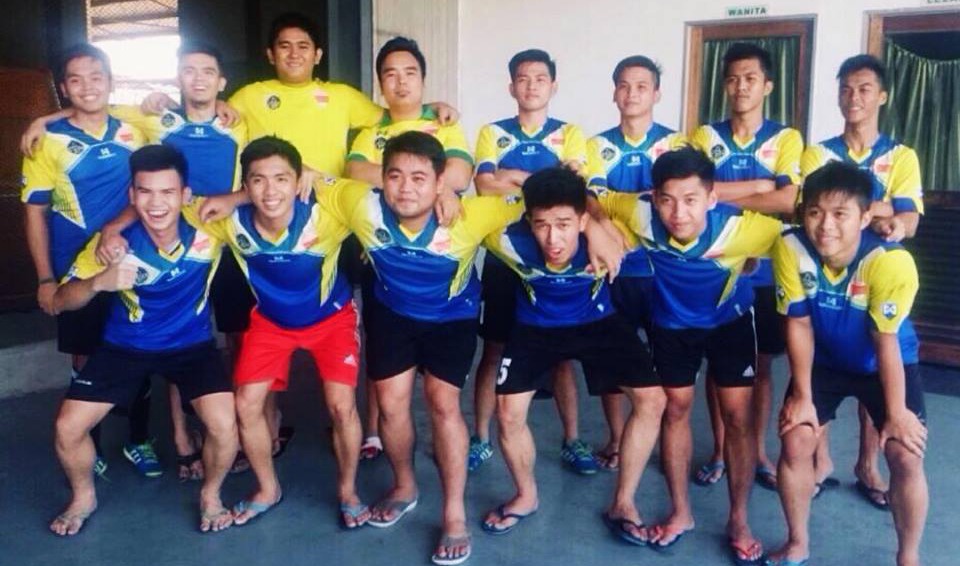 Football, Clement's first love . Clement in front row far right
As an athletic kid, he eventually ended up in Team Karabaw gym. Met coach Vallerio Gumbilai. Started with basics martial arts, after training for 3 to 4 months, Vallerio can see the potential in Gadie and signed him up for his first Muaythai fight. Gadie performed well and reach all the way to the finals where he lost to a much more experience fighter.
Continue from there and Gadie trains harder and represented Sabah to Borneo Cup Muaythai Tournament in Sarawak and won a hard fought silver. He also participated in D1 FC Muaythai & won his fight. Gadie progress to learn MMA and in last year MIMMA3, he reached the quarter-finals losing to Joshua Khiew whom towers him by almost one head. This year after successful in the tryout of MIMMA4, he fought in Kuala Lumpur at the ladder match, but unfortunately was disqualified when his opponent was KO from an accidental knee to head.
Gadie also fought in 2015 JFL. Meeting Muaythai specialist Dean Hamsah in the Semi-Finals. It was a close fight and both fighters was pushed each other to the max but he lost by decision. He also fought in Warriors FC, Penang in 2015.
Only 21 this year, Gadie has plenty of admirer but he made sure love life didn't distract him from his studies. Completing his Diploma in Petro Chemical in Sarawak Polytechnic, he came home to Sabah after his studies. Not a person that is fussy with work, he took up a job as a auditor at Nielson in Kota Kinabalu.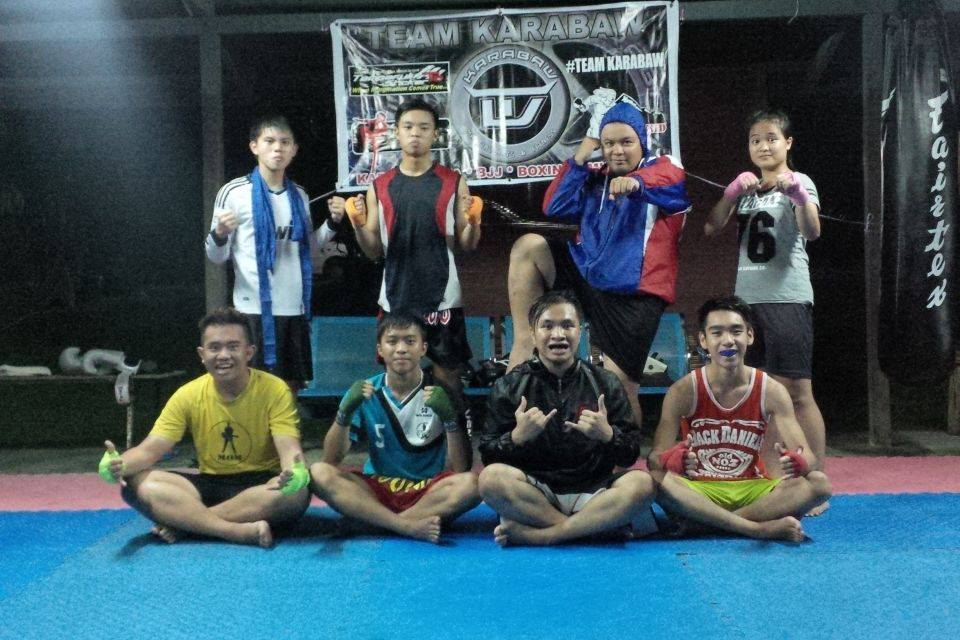 With Team Karabaw-Tamparuli branch. Clement ( front 2nd from left) and Vallerio ( back, 2nd from right )
According to Vallerio, Gadie has good timing and have great combo strikes. Vallerio is a karate stylist and they have devise a strategy to counter Naimul's charge using karate footwork.
Clement feels comfortable with this weight cut, even though he has to cut near to 8 kg. He has been eating boil egg and chicken for two weeks and drinking only plain water. He has been looking forward to eat "Mi Goreng Tuaran" after the weight cut.
Judging from the heated face-off, both are eager to strike. Will this be technical war when this two strikers meet? Or will emotion come into play and they end up having a slug fest, either way this bantamweight match promise plenty of explosive action.
Catch their fight at JFL, 24 Sept 2016. The venue is 1 Borneo Hypermall,…now that it's free entrance don't give yourself excuse not to come!
All the best to both fighters,…give us a Fight of the Night!