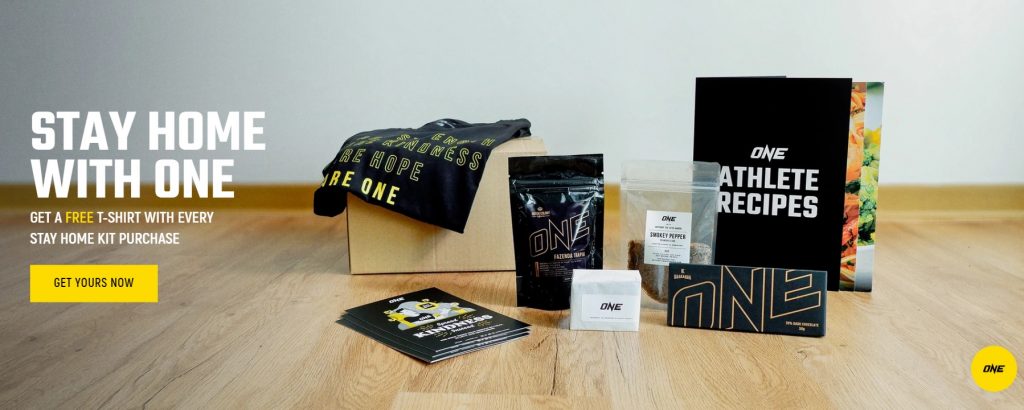 Ever since the COVID19 pandemic becomes a serious matter, ONE Championshiphas not organized an event since their last one in end Feb in Singapore as they comply with the law of most countries that put a stop to close contact sports & huge crowd heavy events.  
Most country imposed lockdown in various forms, some full, some partial, this is to prevent the spread of the virus by getting people to stay home so that they do not go out & risk getting exposed or infected.
During these lockdown, many have opt for online purchase for their shopping. To encourage & make staying at home more fun & ONE recently launch their Stay Home Kit
ONE has teamed up with a few favorite local brands to package their very own Stay Home Kit, filled with goodies that are perfect for pampering yourself or as a gift to your friends or love ones.
Okay, let's have a look at what they have for us…
The Stay home kit comes with 6 items.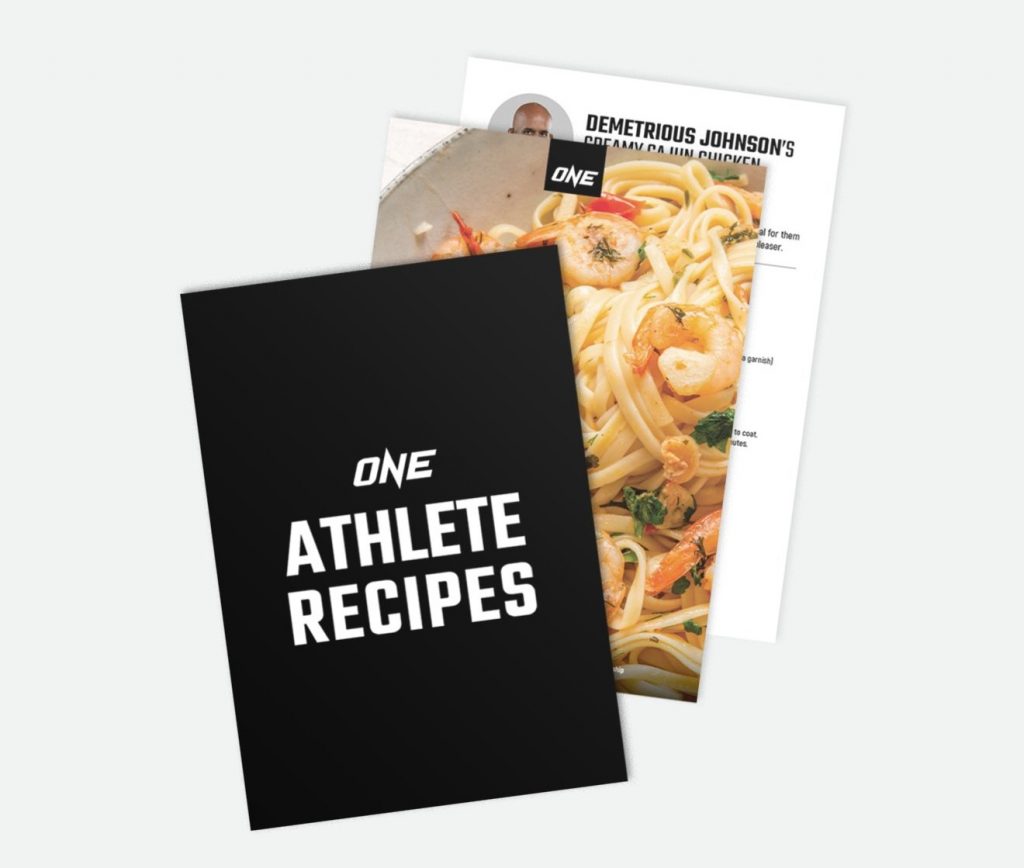 Exclusive ONE athlete recipes. If you want to stay healthy & fit like ONE fighters, check out the various recipes by them. These recipes surely will keep you energize during your workout and keep you busy trying it out while you spend your time staying at home.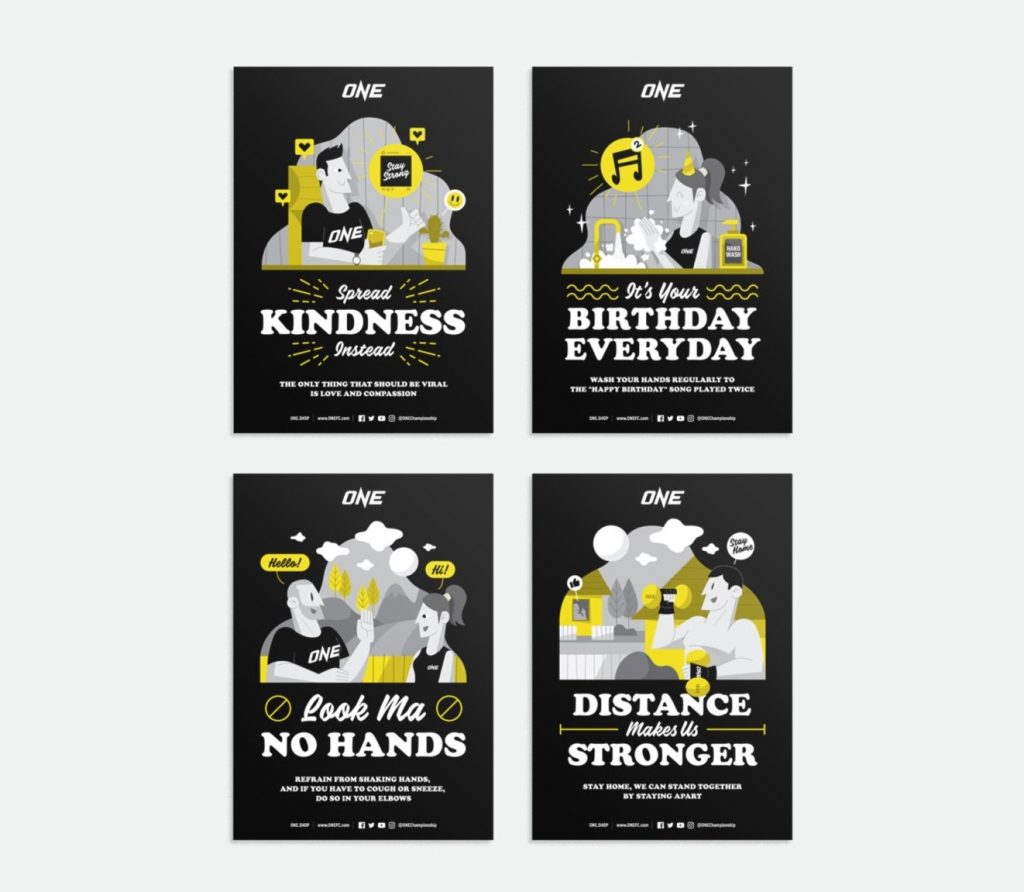 ONE 'Stay Home' Postcards. Nowdays everything is digital. Most greetings and messages are send via our smartphone or computer. Get back the nostalgic feelings of sending a greeting cards to your friends & love ones.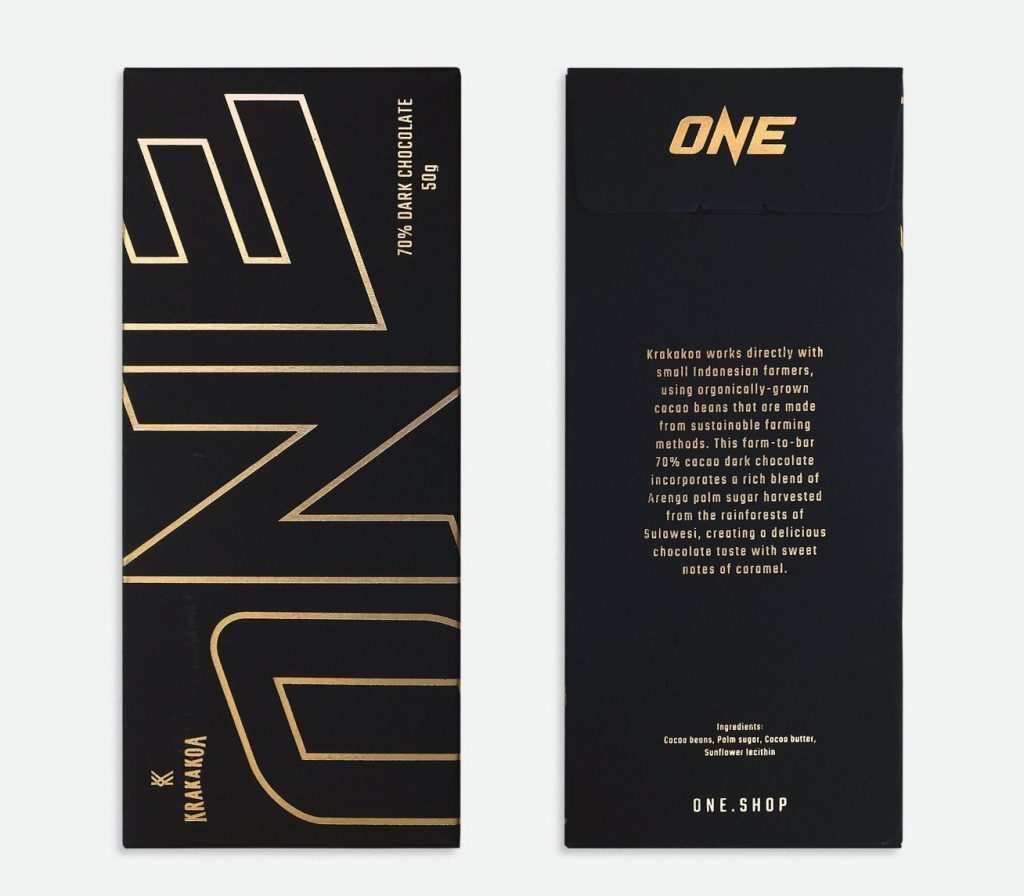 70% bean-to-bar dark chocolate, made by Krakakoa. This are award winning farmers to bars chocolate. Krakakoa is founded with a mission to improve the livelihood of Indonesian cocoa farmers and the sustainability of cocoa farming. Get a taste of this high quality chocolate made from cocao grown in Sumatra. This special edition for ONE incorporate a rich blend of Arenga palm sugar from Sulawesi. Giving it a delightful sweetened notes of caramel.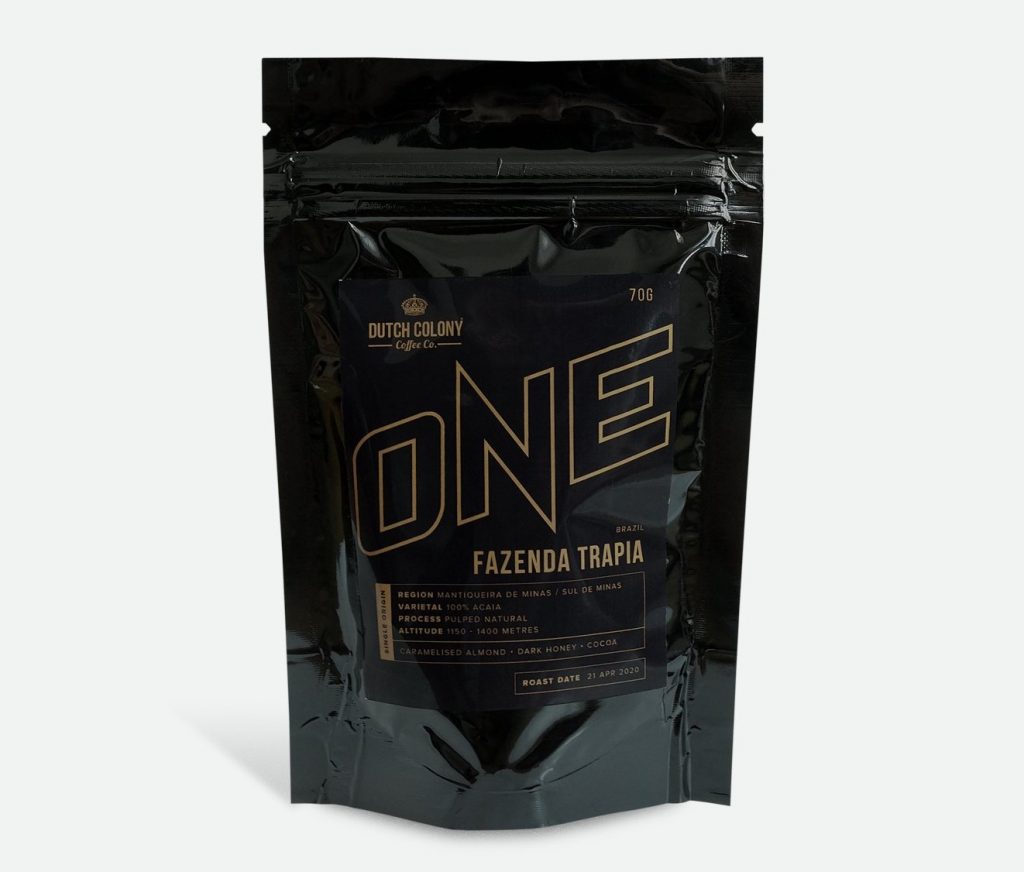 Single origin coffee sourced from Brazil by Dutch Colony. Inspired by Dutch's contribution to the history of coffee, Dutch Colony Coffee Co. was established in Singapore to bring the best bean-to-cup experience. This specially packed coffee for ONE is source from the farm of Fazenda Trapia in Brazil.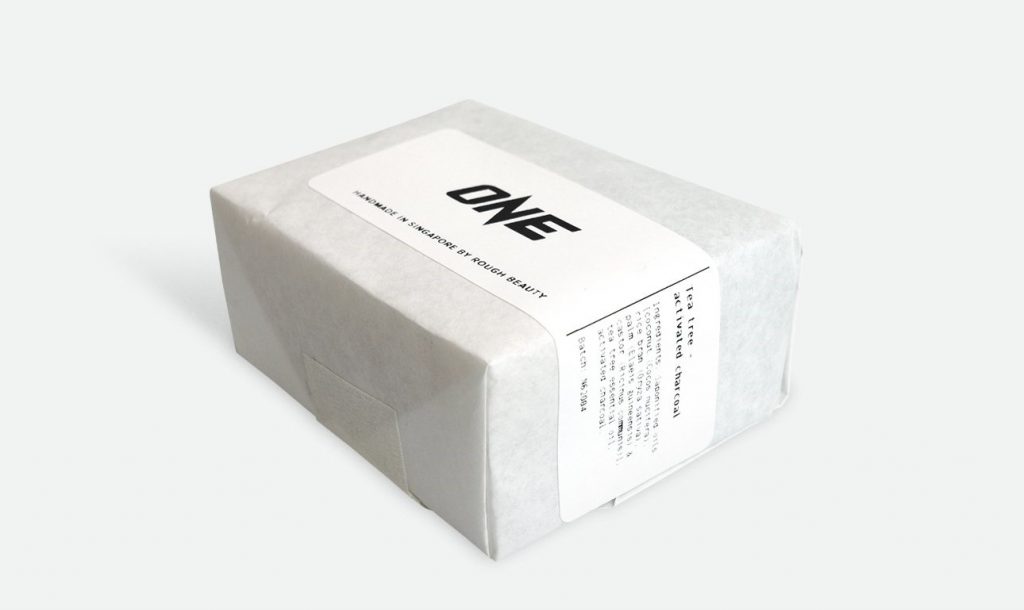 Tea tree and activated charcoal bar soap, handmade by Rough Beauty. Rough Beauty features handcrafted botanical bath and body products made with simplicity and sustainability in mind. They only use plant essential oils and herbs and spices for scents and colours. This special crafted soap for ONE have Tea tree oil that has anti-inflammatory and antimicrobial properties. It's thought to calm redness, swelling, and inflammation, very suitable to treat acne prone skin.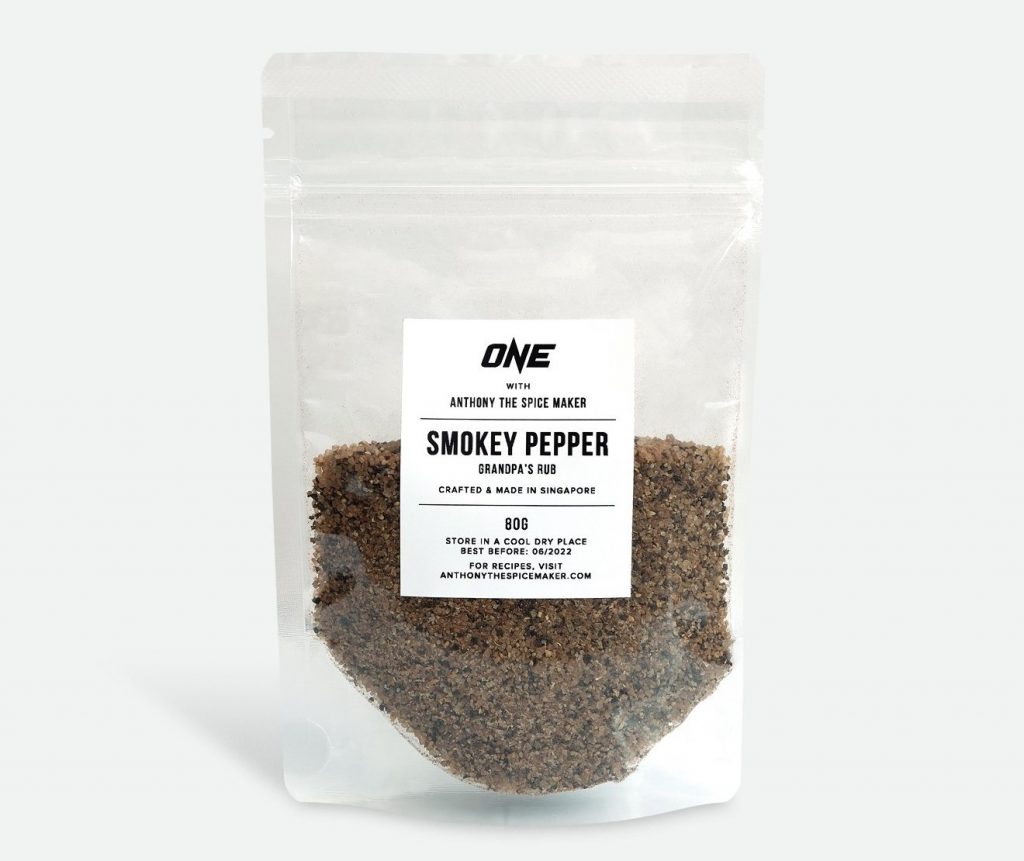 Black pepper or golden satay spice rub, made by Anthony the Spice Maker. Anthony learn the craft of mixing spice since the 70s when he used to help out in his family's spice business at the wet market. He has strong beliefs in providing ethically- sourced, quality spices and crafting authentic traditional flavours of Singapore for all to enjoy. The specially crafted ONE edition spice mixture are free from preservatives & MSG, and awesome for marinating steak, whole chicken, pork chops, ribs and fish for the grill or the pan.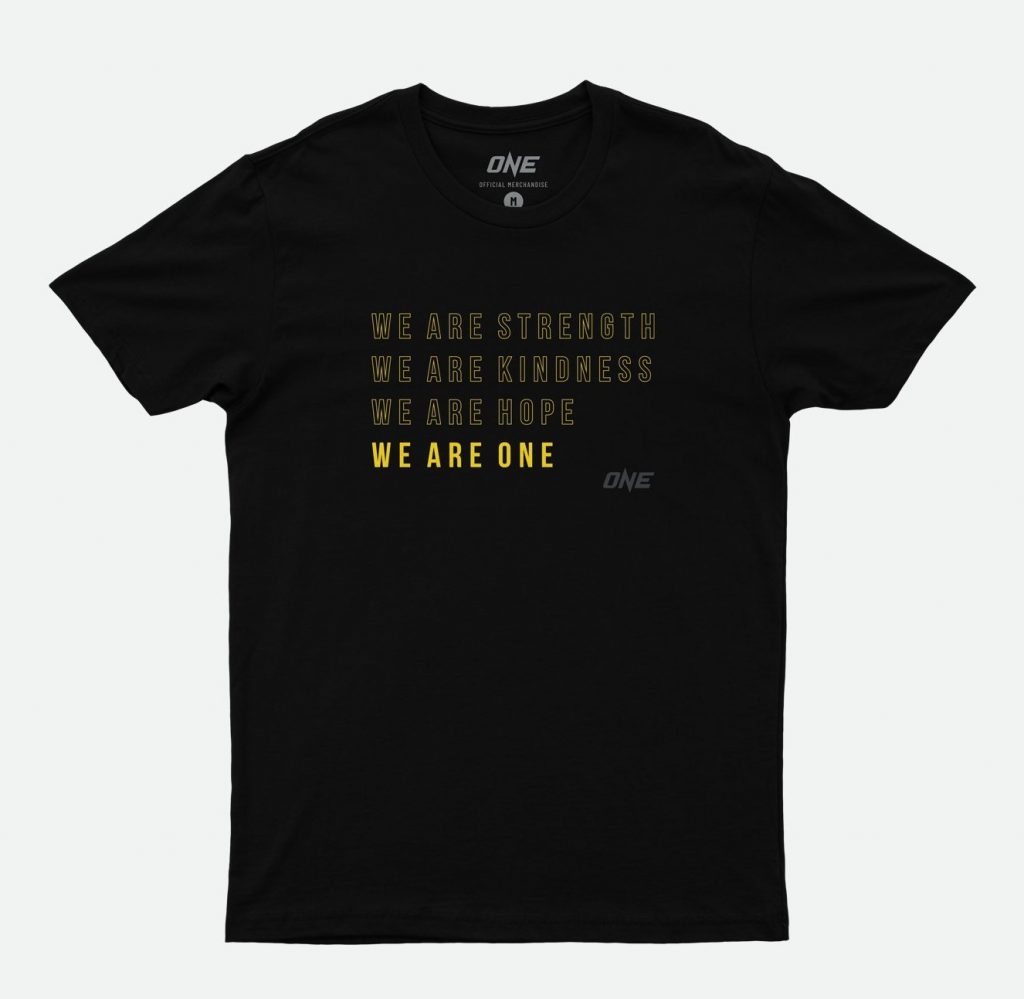 When you buy this Stay home kit at RM154.80, it comes with a bundle offer of a FREE round neck t-shirt from ONE. Above is the special edition t-shirt design for this package but you can also choose other t-shirt designs when you put in your order.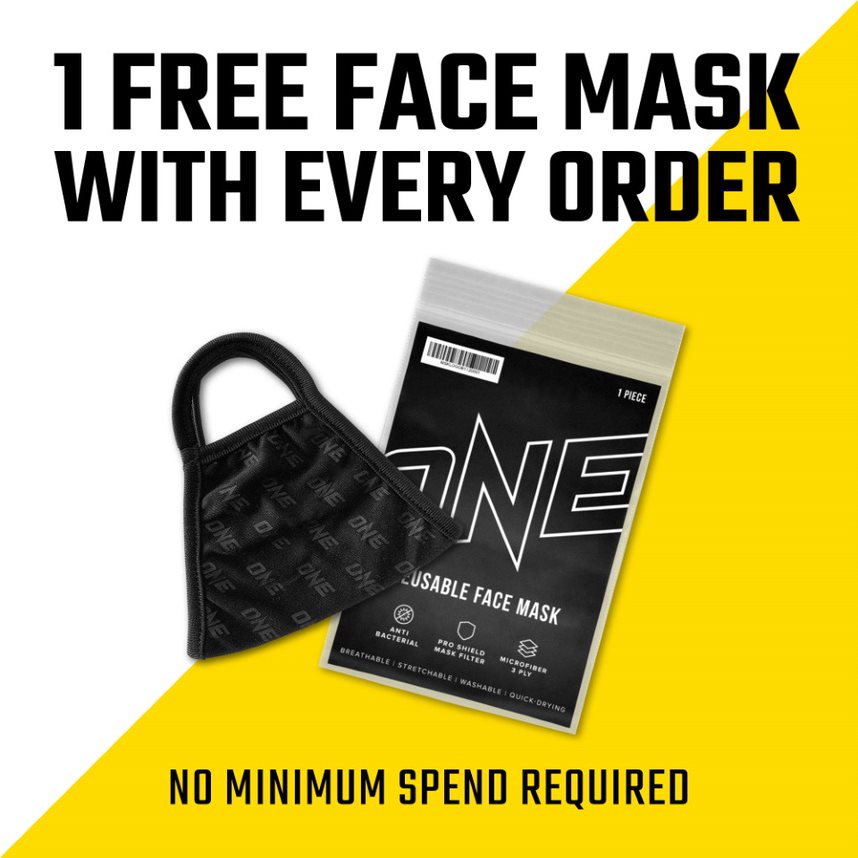 For limited time only, every purchase from ONE SHOPalso entitled you to get a free face mask imprint with ONE logo. For me, this mask is really a great collector item.
I think this Stay Home Kit is a great collaboration between ONE and local brands that offer great quality products. So don't let this pandemic dampened your mood, give yourself a good treat, get yourself a set or two. Click here to order.