It's Dec…2015. Most are in holiday mood. Christmas is around the corner and people are looking forward to having year end party. But Rayner Kinsiong is not in mood of partying. He just confirmed taking a fight this 29 Jan 2016, for ONE Championship : Clash of Heroes.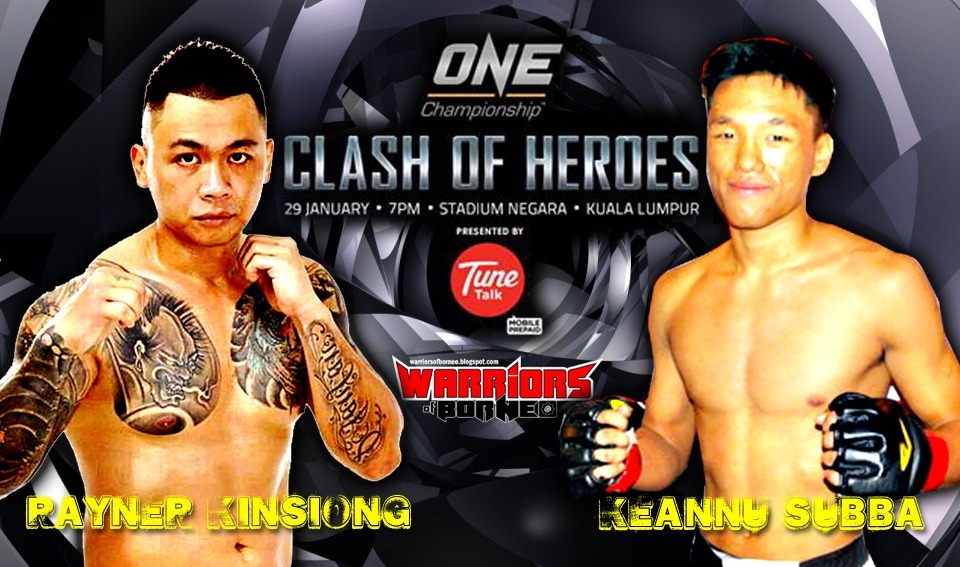 Preparing for a fight in 2 months is no easy task. Meeting an upcoming young fighter in Keannu Subba is even more of a challenge. But throw a challenge to Rayner and he will gladly grab it and run…like a bull…towards the challenger. He is game for any fight. Rayner or better known as his ring name -"King Karabaw"; has been waiting for this fight for a long time.
His last fight in
ONE Championship
was one and a half years ago in Taiwan. In that fight, at ONE FC 18: War of Dragons, Rayner was set to fight Taiwanese ground game maestro Zhang Zheng Jie, but failing a medical test, Zhang was replaced at the last moment with Eliot Corley. Rayner did not have time to study his opponents style and game but his warrior heart denies him from backing up from a fight. Rayner loss by KO due to elbow in the first round.
After the fight, Rayner placed his energy and focus in developing his gym, Karabaw and his
Team Karabaw
. Team Karabaw is located in Kota Kinabalu Sabah founded in 2012, with branches in Tamparuli and Sipitang and Papar.
In 2015 Rayner pour his energy in developing grassroots MMA talents. He founded JFL ( Jesselton Fight League ) Borneo's first MMA league. He believe Sabah and Borneo in general has many talents that need to be unearth and by having a fight league base in this region, fighters are not burden with travelling cost to Peninsular Malaysia where most MMA competition are held. In 2015 too Rayner was busy prepping his fighters for many regional fight events such as MIMMA, Ultimate Beatdown, Warriors Championship, Sabah Open BJJ, etc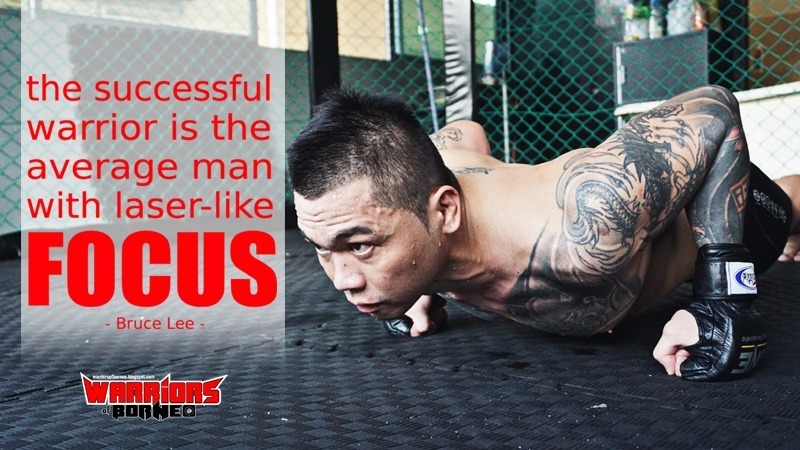 Pix by Deb Gauges
At 36, Rayner is at the crossroad of his fight career…but the urge to fight is still burning strong in King Karabaw. Rayner gain fame as Malaysia's National Karateka winning Gold in SEA Games 2001. After a brief stint in amatuer MMA reaching the quarterfinals of MIMMA1, he moved up to fight pro in Ultimate Beatdown 13 and F3-4.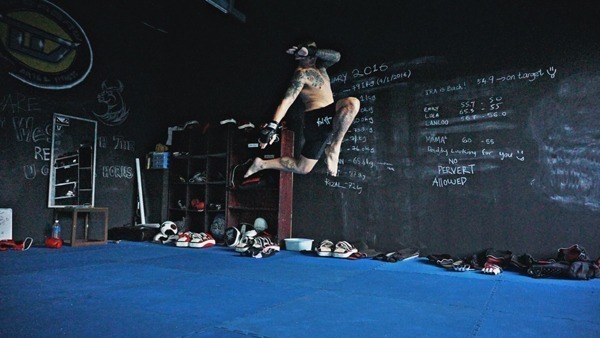 Pix by Deb Gauges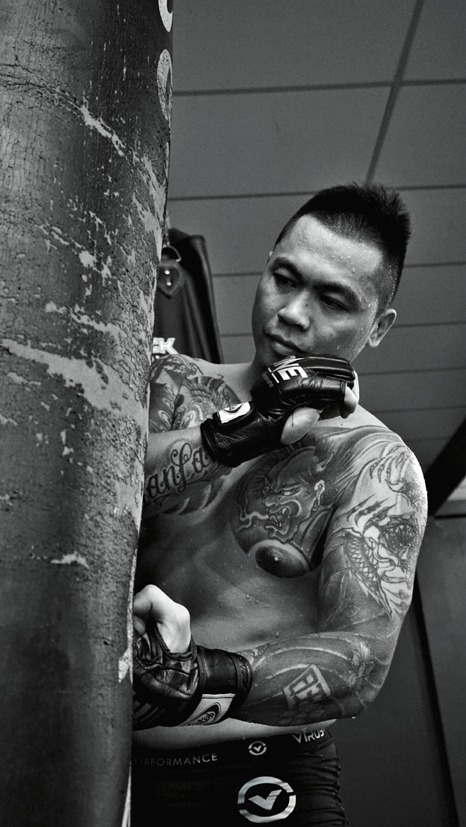 Pix by Deb Gauges
For this Friday's fight in ONE Championship, so strong is his heart to develop local talent, Rayner choosed to have his fight camp in Kota Kinabalu. To him this not only enable him to be close to his wife and his baby daughter but also for him to push up the level of training for his team. He also believes Sabah has enough local talent to prepare him for a fight vs Keannu. That is why he is training hard with Adrian Tham ( MIMMA 1 Heavyweight champion, JFL1 Welterweight Champion ) and Allen Solomon Chong ( MIMMA 1 Lightweight Champion and TUF China ). Rayner has his ground game covered as Adrian and Allen are reknown for their ground skills.
As for polishing on his stand up, Rayner also has the help of Bow Sueilek from Dihnar Gym for improvement in his stand up game. as Bow is a multi belt holder in pro muaythai; and also from Eddey and Effendy Kalai, whom are national boxers and active amateur MMA athletes.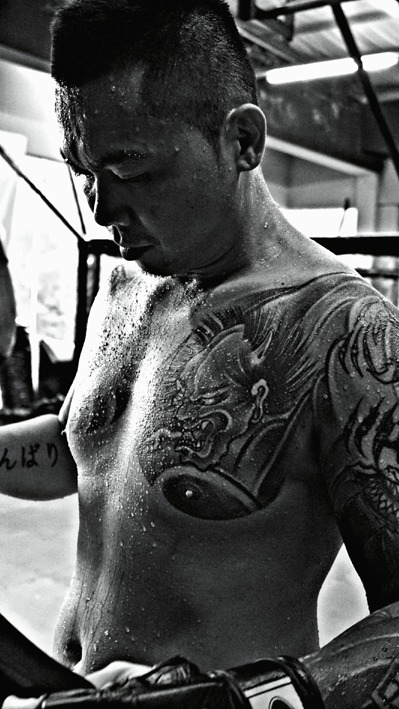 Pix by Deb Gauges
Allen's gym – Alpha MMA, Adrian's fight team – NOMAD, and Kalai Borther's Boxing all help in preparing Rayner for this fight. The Sabahan warriors spirit certainly are alive in all of them as they all chip in to give Rayner a good fight camp.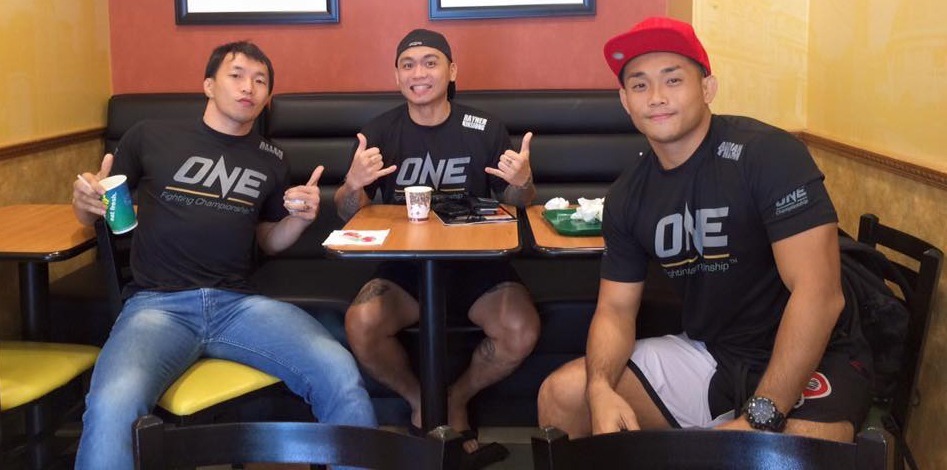 Rayner with Allen and Adrian
According to Adrian, performing at the big stage like ONE is not a problem for Rayner as he has perform at international level during his karate days. " Keannu has very good ground game and overall is very well rounded. What Rayner must do is focus on speed and explosiveness ."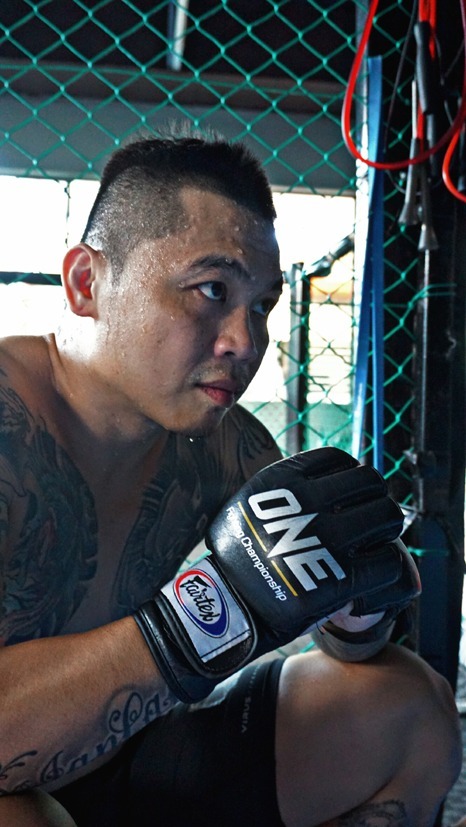 Pix by Deb Gauges
Since cutting weight is not allowed anymore when ONE announces the new weigh in program in Dec 2015, this is after the tragic death of Chinese fighter Yang Jiang Bing, Rayner will be fighting in lightweight. This has ease the burden of drastic weight cut that put lots of stress in a fighters body. The new rules is a first for an MMA promotion and it is good to see an Asian base promotion leading the way in the name of safety for it's fighters.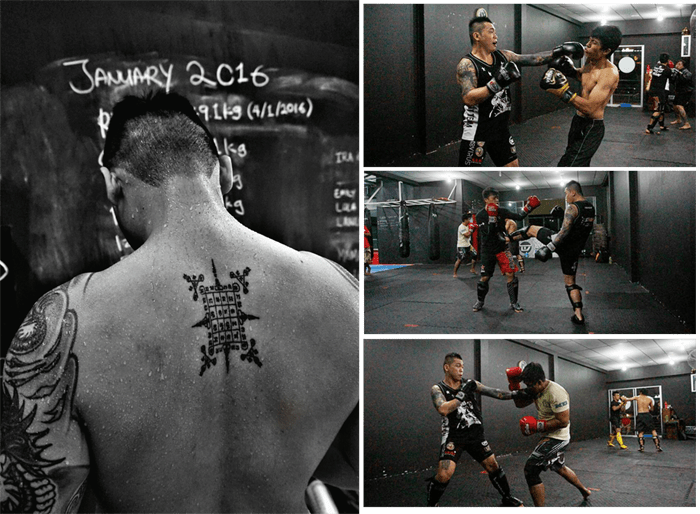 Pix by Deb Gauges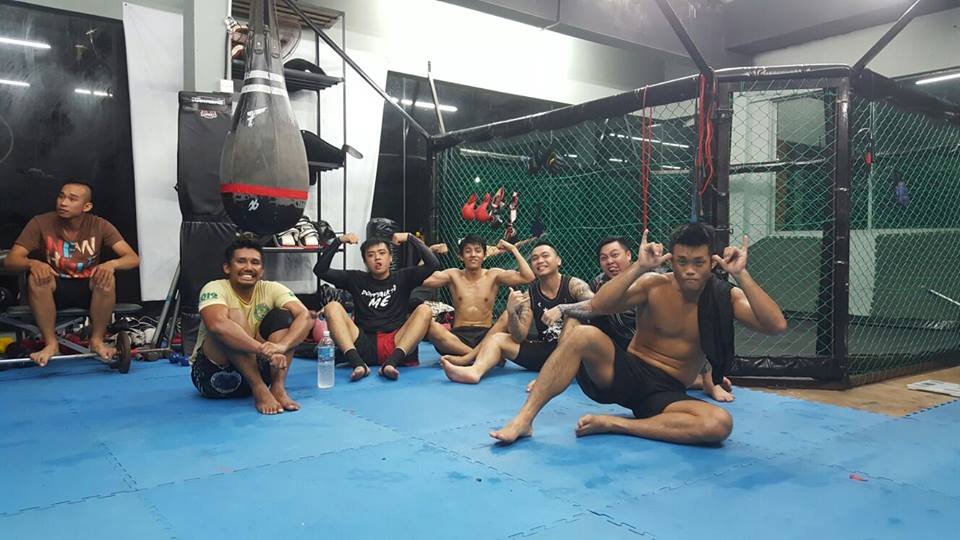 Training with the Sabahans
Rayner possess the spirit and heart for this fight, but he will need to dig in deep to unleash the "Karabaw" in him. As Keannu is young at 21 and is taller at 5'10" . He debutted in ONE  at ONE Championship : Tigers of Asia with sensational win over Florian Garel via KO by strikes in round one.
Before that Keannu is the posterboy for MIMMA as the Season 1 & 2 featherweight champion.
He is the younger brother of current ONE Championship Flyweight Gianni Subba.
Keannu train out of Bali MMA Muaythai & MMA.
In ONE Championship : Clash of the Heroes, the main card of fellow Malaysian Ev Ting will be fighting for Malaysia's pride as Eric Kelly will have the support of whole Philipines with him as Ev has defeated many Philipinos before including Eric's own brother Edward one year ago in ONE FC 21: Roar of Tigers. Sparks will fly as this two are both prolific strikers and Eric is tough as nail, as proven in ONE FC 18, when he overcome a broken nose and submitted Rob Lisita in Round 2.
Note of thanks to Deb Gauges for the photos of Rayner's training. Deb is an amatuer photographer base in Kota Kinabalu with an artistic eye. PM her for more infor on her photography skills