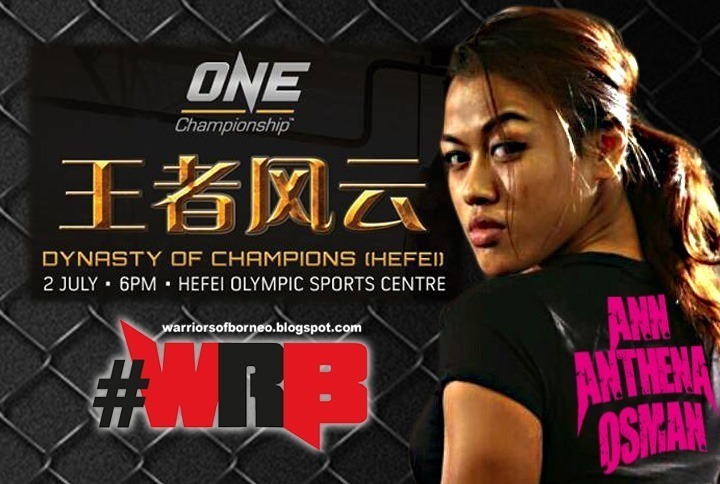 By breaking many stereotypes; being Malaysian 1st female muslim pro MMA athlete; with her fighting prowess, having the magazine cover looks and great PR skills, Sabahan
Ann 'Athena' Osman
became 
ONE Championship
 first female media darling.
It has been more than 8 months since she last stepped into ONE Championship's oval cage. It was in Kuala Lumpur last Oct at ONE Championship: Tigers of Asia where Ann met Russian Irina Mazepa. Irina broken Ann's 3 fight winning streak.
In her absence ONE has bank in on their new star, Angela Lee; whom became ONE Championship 1st female World Champion in flyweight in May this year defeating Japanese Mei Yamaguchi in a back and forth thrilling fight.
After the loss Ann has taken a couple of days to recuperate her body and mind. Then business starts again and she goes back to the grind. Her coach at Borneo tribal Squad, AJ Pyro constantly kept her busy even though no fight was planned. This is so that they can be ready anytime; and now that time has arrive.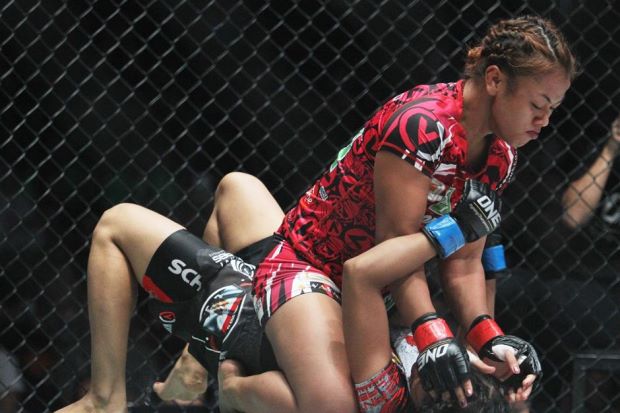 Taking on Egyptian Haiat Farag Youssef this Saturday at Hefei China for ONE Championship: Dynasty of Champion. This will be Ann's 3rd time facing an Egyptian. She has beaten Walaa Abas, Aya Saied Saber before meeting Irina.
Farag is a freestyle wrestler and a newcomer to MMA. She represented Egypt in the 2008 summer Olympic Games in Beijing. Her MMA record is 1-0-0 which she earns from fighting in Egyptian FC 15.
Before she flew to China on Wednesday, I manage to have a short chat with Ann.
Is this fight in China planned earlier? Were you expecting to fight in July, just days before Hari Raya?
We received the offer early June so to say whether it was planned, hmm, yes and no. I have missed returning to the cage so much so even if its days before Raya, the show must go on.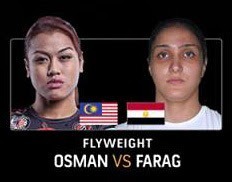 How do you cope with fasting and having a full training camp?
Schedule is different from my usual fight camps (which is usually not during Ramadan). We train mostly in the gym after iftar / buka puasa. Some days we will train an hour close to breaking fast, then break fast with a simple snack and water and then continue to train afterwards.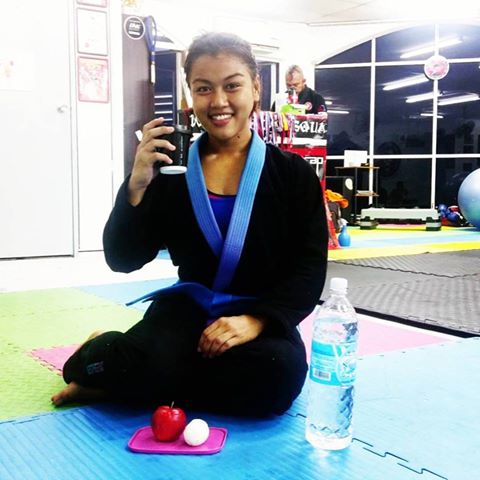 breaking fast before her training

You have been busy lately, You are now ambassador for AA Capital & Sebangga Auto and you open Fitness Rites.Tell us more about these non-fight ventures
I am very much grateful to be appointed as the Talent Director for Sebangga Auto's CSR program, Sabah Excellence Development Program (SEDP), a program that strives to scout and help young local Sabahan talent with potential in their own area of expertise be it in sports, arts, IT or academics to further excel in what they do.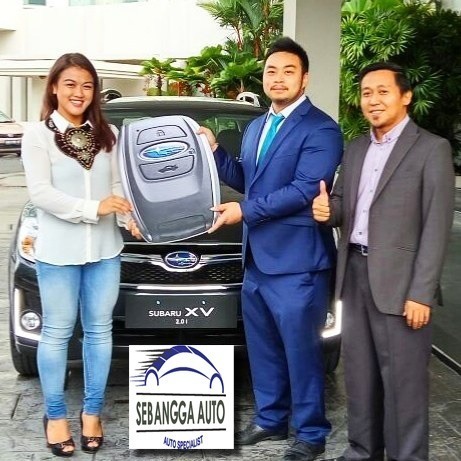 I believe this will definitely help our Sabahan community as Sabah is known to be a pool of talent. The SEDP portal will soon be up, so stay tuned! 
Fitness Rites is my own fitness studio which I have opened since mid 2015 with the aim to help so many out there with their fitness goals. I definitely love the concept we have at Fitness Rites as we focus on making fitness an everyday lifestyle.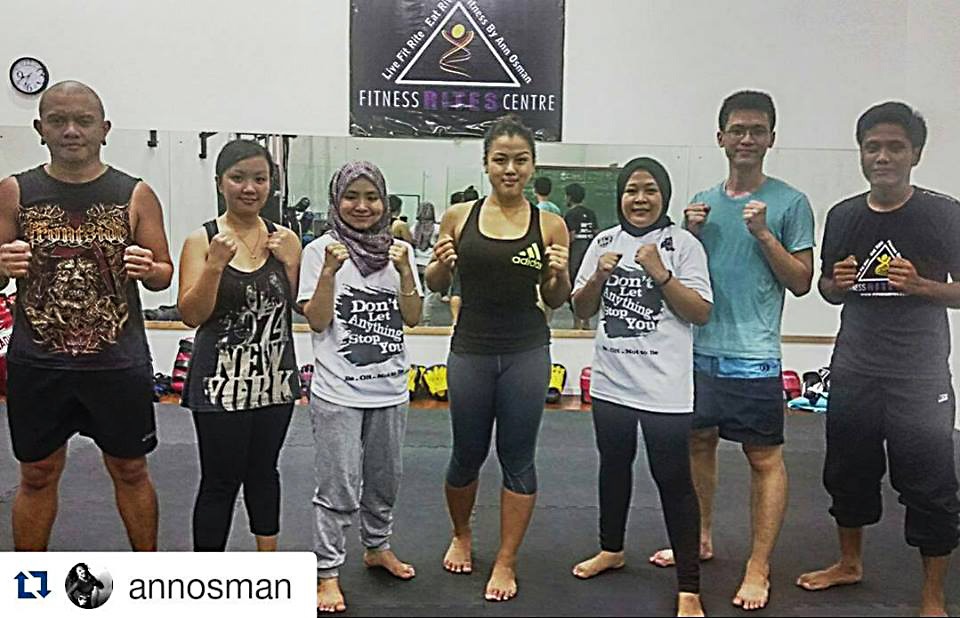 With our core programme, Fitness Xpress, it is THE perfect workout for any busy person out there. We also offer various group classes for anyone who wants to reap the benefit of different workouts. Check out www.fitnessrites.com to know more!
Are you still running your tourism business? 
Yes, Xtreme Paddlers has been quite busy handling groups for white water rafting tours. Just last Dec, we hosted Astro's State of Sport TV crew to a Padas White water rafting adventure. It was a perfect time to film as water levels were high which definitely set up more thrilling rapids. It turn out to be one of the best moments of the show. You can catch this on Astro State of Sport channel 801 to watch their episod in Sabah.
Tell us about your diet?
I generally eat healthy , making sure I fuel my body right as eating healthy will give me the energy I need to get about the day. I do enjoy my favorite treats but usually have it during the weekend when I am out with friends and family.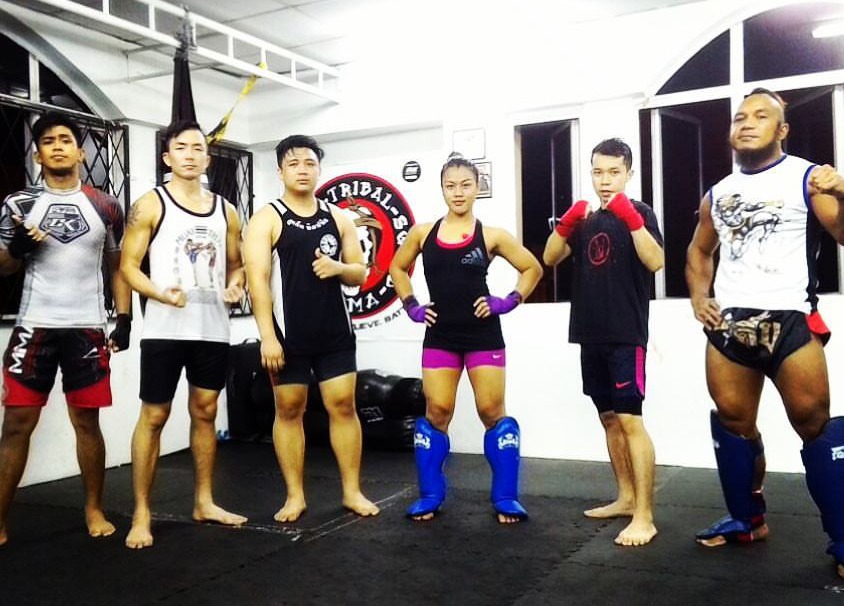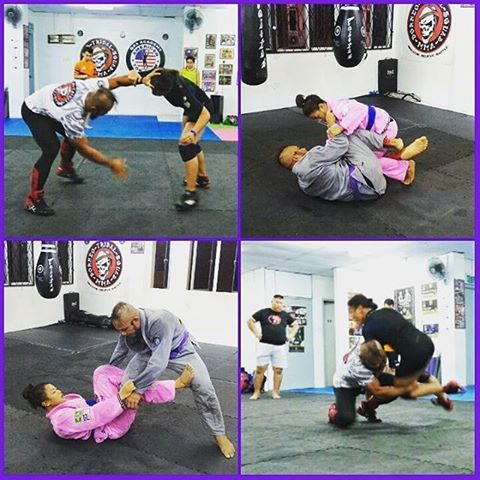 Going back to 2015 Oct, how did you cope with the loss to Irina? 
Who help you most getting back up?
It can be frustrating to lose a fight as every fighter train hard to win however I always take every fight as a learning curve no matter if I win or not. There's always a takeaway from every match or fight and the sooner you are able to assess your game and improve, the much quicker you are on getting back up.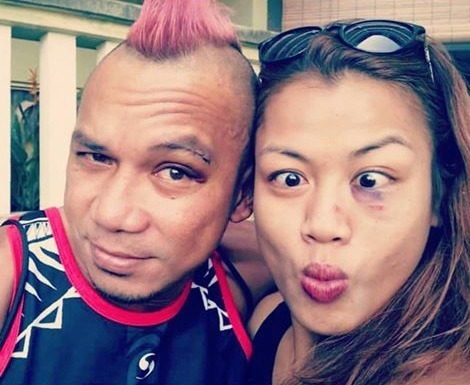 Good or bad times , her coach AJ always got her back
My coach AJ who I have trained with since day 1 with Borneo Tribal Squad has definitely helped me everyday on my techniques. I have also had a chance to train with our Q23 Academy professor and BJJ black belt, Prof Adam Kayoom in Bangkok as well as trained with several more talented people who I have met and be friends with.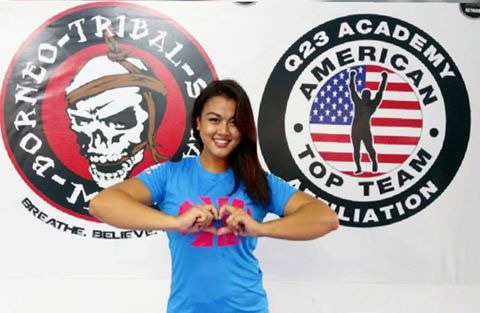 You are generally known as superior in your grappling, do you feel that you need to step up on striking?
I aim to focus on all aspect of my game and improve overall as oppose to just focusing on one aspect.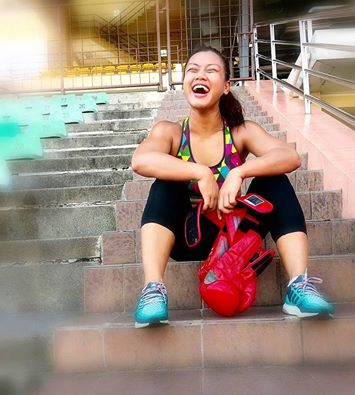 Love what you do and you will achieve success
Warriors of Borneo is with Team ANNOSMAN for her fight in China this Saturday. Show your support and get yourself a Team ANNOSMAN supporter t-shirt. For more infor call +6011 12860896/Call : 088 421088