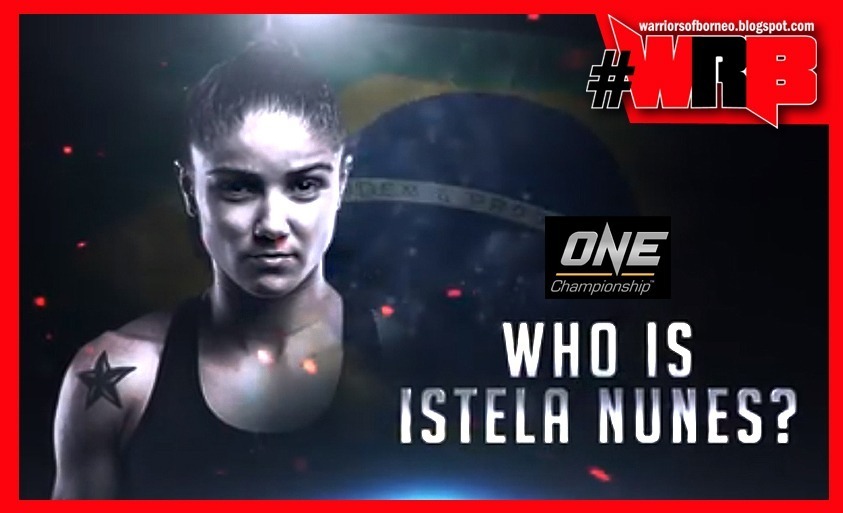 ONE Championship : Dynasty of Heroes in Singapore on 26 May 2017 will be headlined by Angela Lee vs Istela Nunes for the ONE Championship atom weight championship belt, which is held by Angela; this being Angela's second title defense.
Everyone has heard of Angela Lee. Let's find out a bit more about her opponent.
2Istela is from Brazil. Urged by her father, She started learning capoiera and then picked up Muaythai. She then fights in Brazillian MMA scene and got world's attention when her triple kick KO of Karoline Martins in FLC 2 in Apr 2016 grab the headlines.
Watch the video here: https://youtu.be/WsU6gSUHfyI
( Do look out for the male Ring Girl…emm i shud say Ring Guy …haha )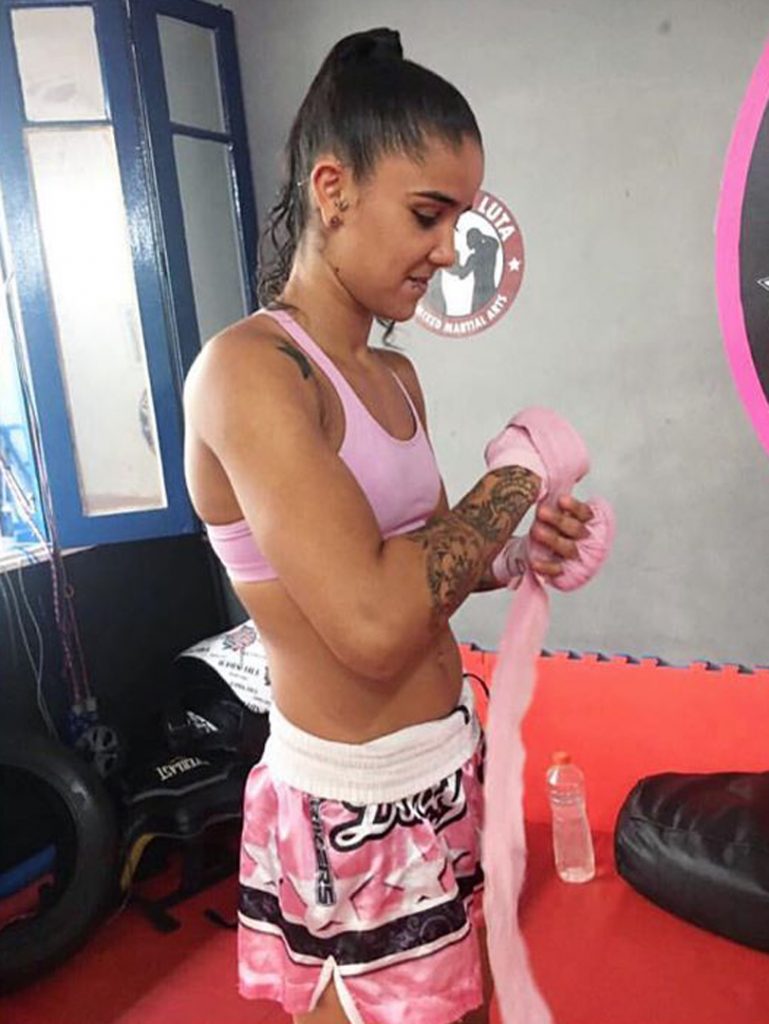 Istela…confident with her Muaythai roots

Four months later in August 2016 after the win  she was grabbed by ONE and they offered her a fight that pitted her against Mei Yamaguchi. 3 months earlier in May 2016, Mei was the one that gave Angela Lee a very tough fight for the championship belt that Angela won.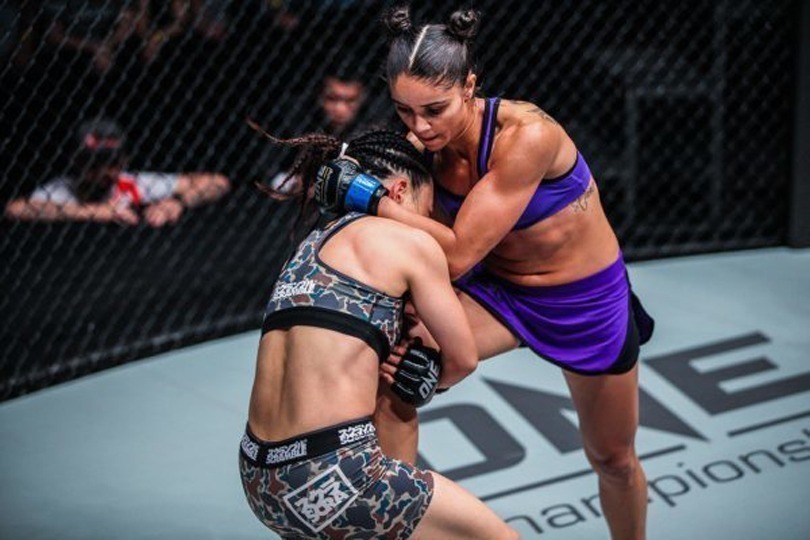 Istela vs Mei Yamaguchi
Istela won the fight against Mei in 3 round unanimous decision, which moved her record to 5-0-1. and earned her a title fight vs Angela. At 5'4 Istela is same height with Angela. On paper Istela looks to be superior at stand up due to her Muaythai background. She has 52 Muaythgai fight and was 2 times World Muaythai Champion.
Going into this title fight, Istela is confident that her stand up will win her the knock out. Angela is not known for her striking but more for her prowess with grappling. She is the first women to win a fight by using the twister submission and almost all her fight are won by submission, except the unanimous win over Mei and her last fight vs Taiwan's Jenny Huang. In that fight, Angela has shown much improved striking as she won the fight in 3 rounds.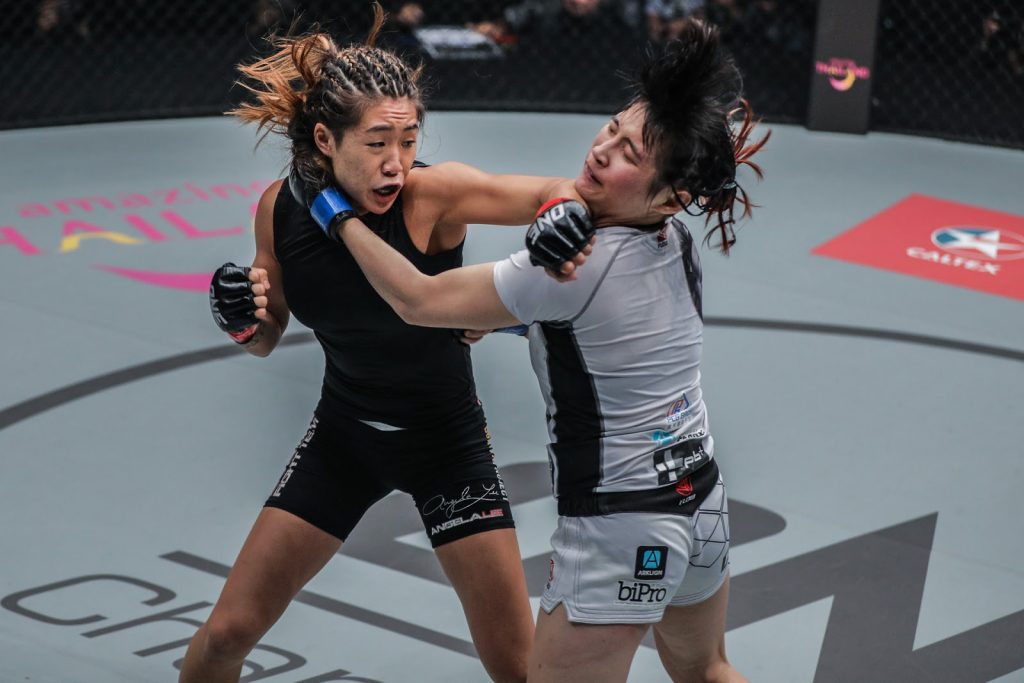 Angela Lee out striking Jenny Huang
But can Angela outstrike Istela? or will she goes back to her bread & butter with take down and wrestling which has given her so many victories. Istela mentioned in an interview she believe that ONE wanted to build up Mei Yamaguchi and never expect Istela to beat her. And now she is out to proof that that win is not a fluke and she has what it takes to be the new champion. Her motivation also comes from wanting to dedicate this fight to her father, whom pass away six months ago. To make her father smile in heaven, she wants to win that belt.
Will we see the case of Ronda Rousey happening this Friday night and see the Atom weight belt goes to Brazil? Don't miss this fight…it's going to be fast & furious!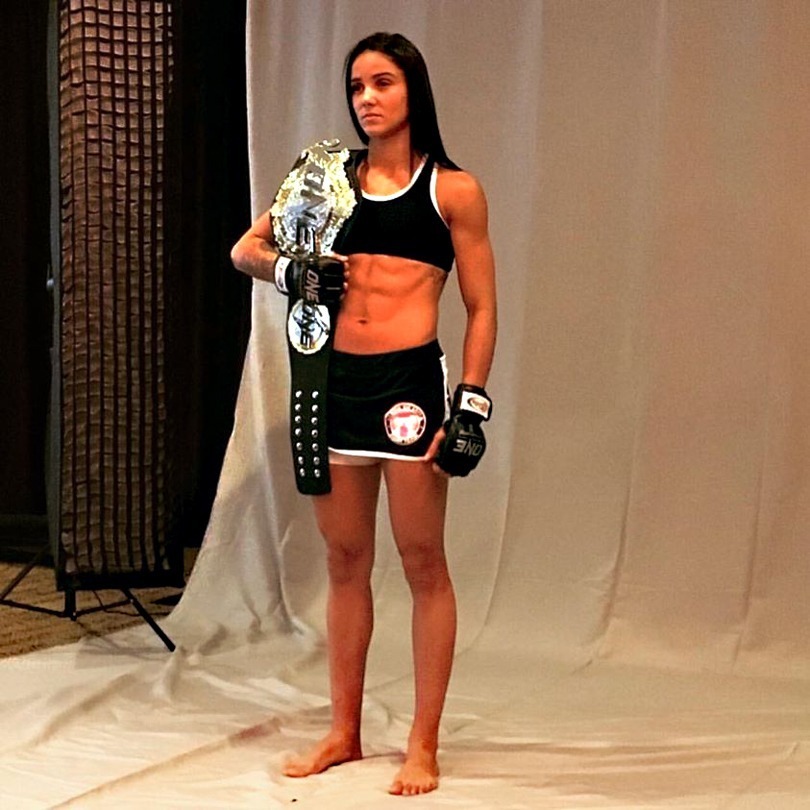 Will this be reality….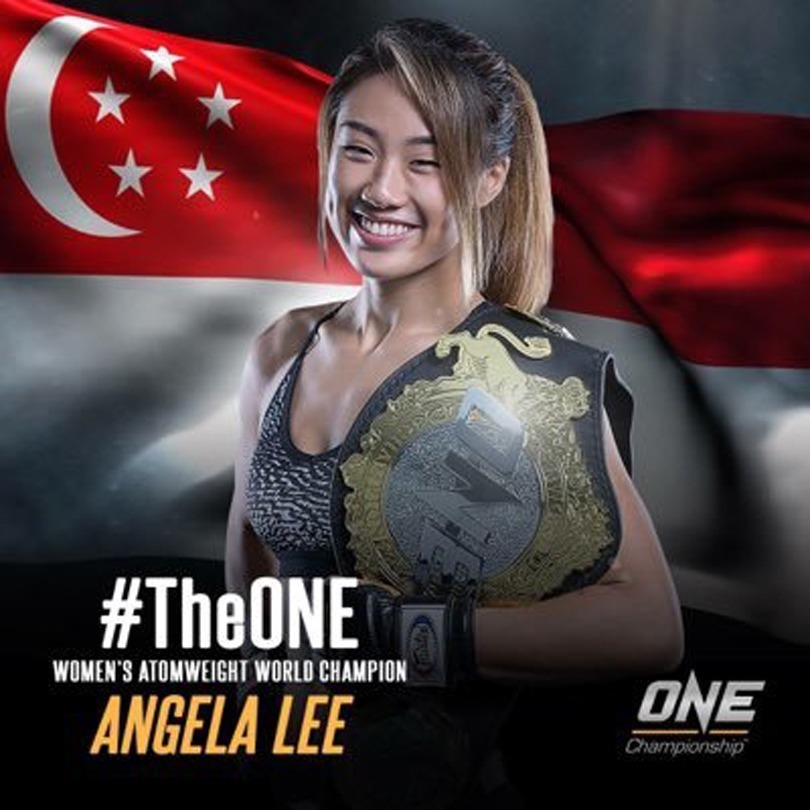 or this remains.