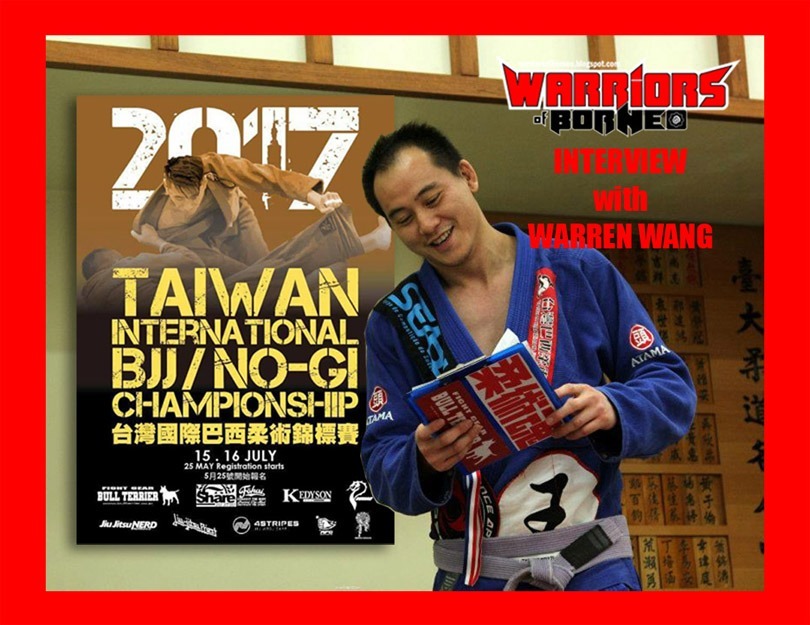 Taiwan being an island nation closely related to China. Historically are strong in Chinese martial arts. During the 1990s & 2000s Tae Kwon-Do became very popular and Taiwan won medals in the Olympics.
As Taiwan economy grew and business and manufacturing industry became dominant work, practicing of martial arts became secondary to getting a good education, hence less parents send their children for martial arts classes. Mainly Chinese martial arts are practice widely for competitive performance such as Wu Shu and for health such as Tai Chi.
Brazilian Jiu-Jit Su made popular by the Gracie family of Brazil and the popularity of UFC, has been slowly but surely making in roads to the martial arts scene here.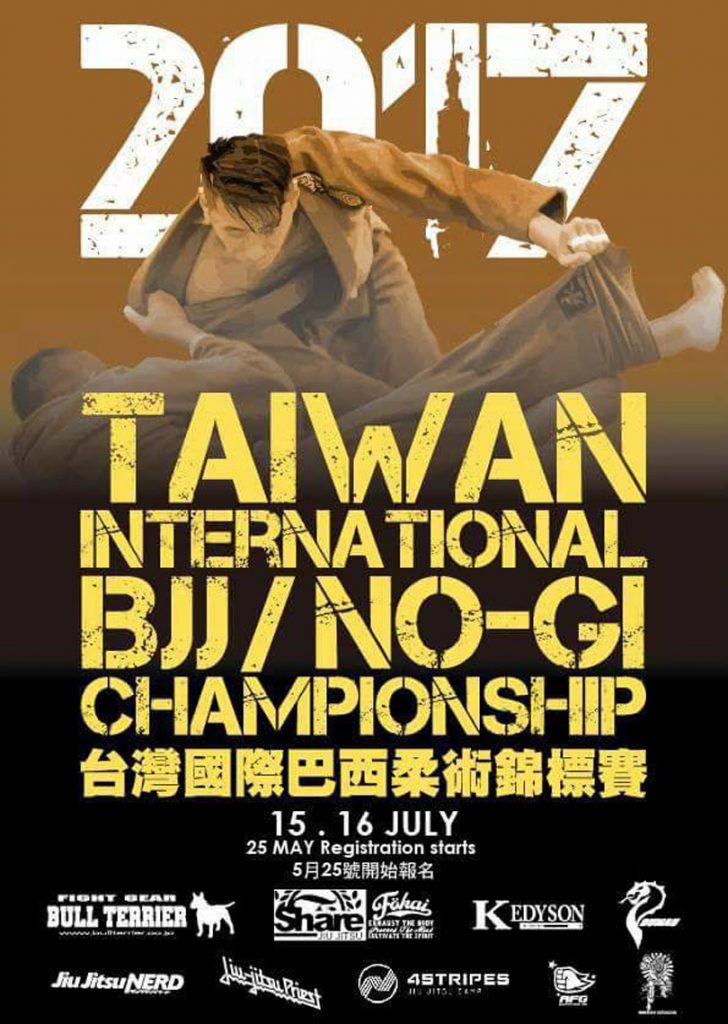 So how did BJJ came to Taiwan?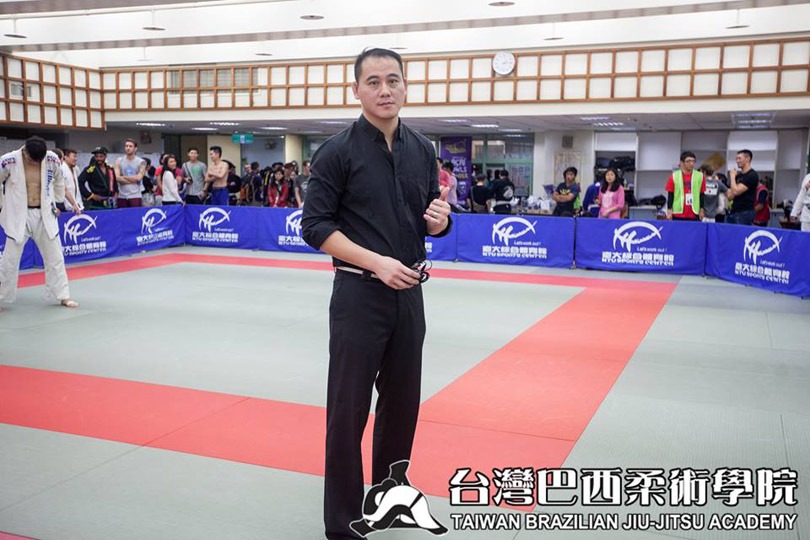 Dr Warren is a practicing medical doctor running his own clinic in Taiwan and was also part of the team that revolutionized the weigh-in program in ONE Championship ( cutting weigh has been a major issue in MMA which has caused death and health problem to fighters. Read more about ONE Championship new weigh-in program here  )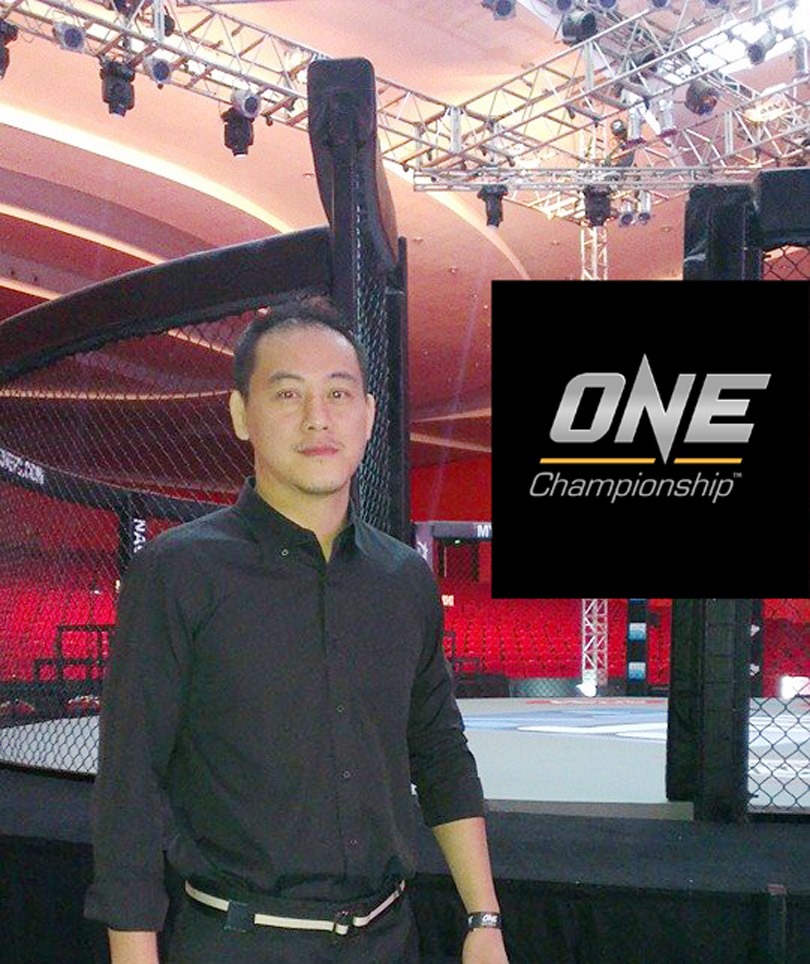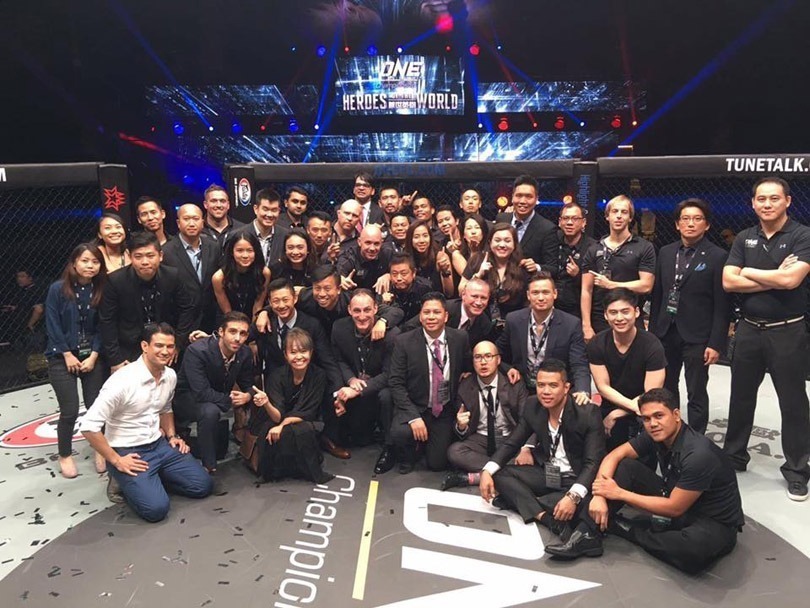 Warren Wang ( far right standing ) with the ONE Championship team in Macau 2016
Warriors of Borneo (#WRB )
 had a catch-up with Dr. Warren.
Can you share with #WRB on the start and development of BJJ in Taiwan?


I started BJJ after UFC 2 in 1995. I trained for 2 years under Grandmaster Carley Gracie in San Francisco. Then I came back to Taiwan for medical school.


After 4 years of searching and waiting for a BJJ school to start in Taiwan… I decided to start a club in 2003, teaching 2-3 students on small puzzle mats. I was a white belt at the time.


Soon, a group of guys in Taipei heard of us and asked me to come to Taipei to teach every Sunday, class first started on tiles in a apartment complex community room.


In 2004, Andy Wang came to Taipei, Taiwan and started the Taipei BJJ Academy. The same year I was promoted to a blue belt.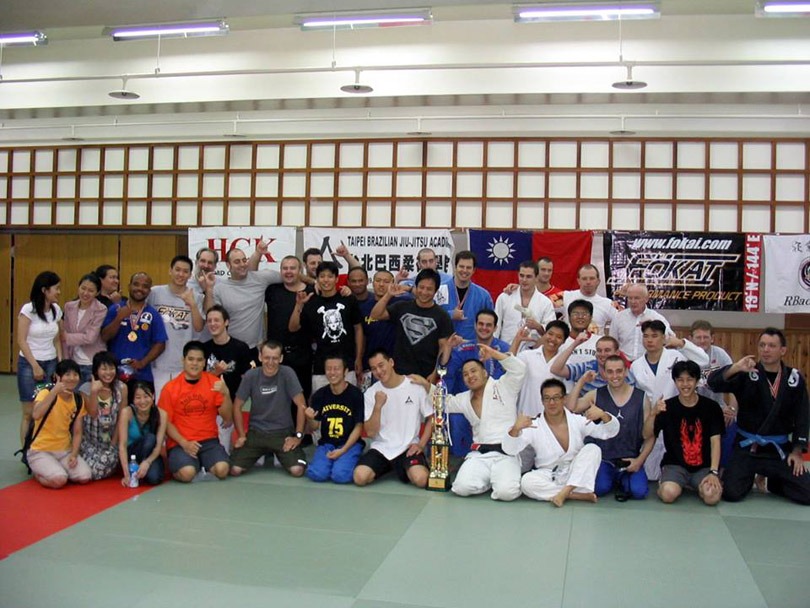 Taiwan BJJ Tournament in 2015


After two years, Andy left Taiwan to pursue TUF ( UFC's The Ultimate Fighter Season 5 ) and I took over the Taipei school, then I consolidated the Taipei and Taichung BJJ school under the Taiwan Brazilian Jiu-Jitsu Academy banner.

I think i was promoted to Purple belt in 2007 by Andy Wang and recently promoted to Brown belt earlier this year by Professor Makoto Ogasawara.


Taiwan BJJ Academy currently has three locations, Keelung, Taipei Headquarter, and Taichung.






In 2003 I hosted a tournament in Taichung at an outdoor plaza with puzzle mats. The referee was Thomas Fan (current black belt and owner of Kylin BJJ) from Hong Kong (purple belt) at the time. 


He brought his student Takizawa Keisuke (current black belt and owner of Kowloon BJJ), we had about 30 competitors from Taipei, Taichung, and Kaoxiong (south of Taiwan)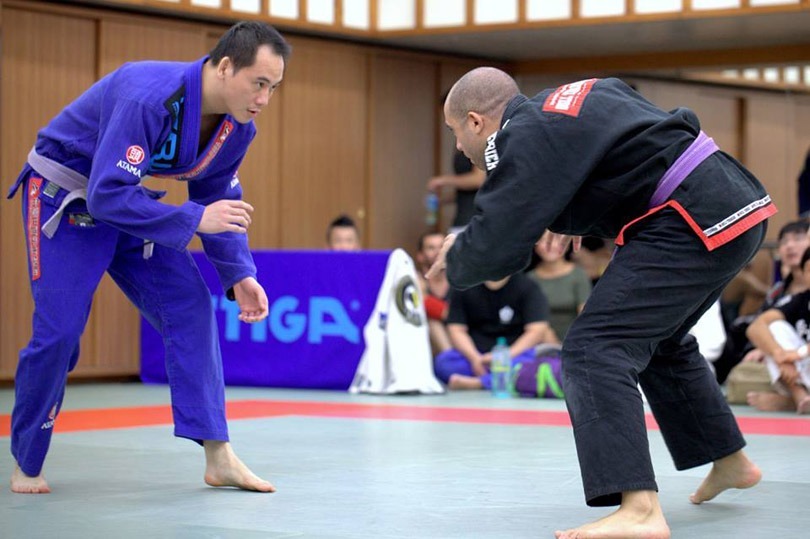 Warren competing in 2013
Was that the first Taiwan BJJ Open?
Yes that can be considered the first one.
In 2014 the Taipei group got bigger and we brought in Andy Wang.


We held an international tournament in a mall in Taipei with competitors from Hong Kong, Korea and the Philippines.


Andy Wang was promoted to black belt by Baret Yoshida and Egan Inoue prior to the tournament. Then we've held a tournament every year except one year, ever since.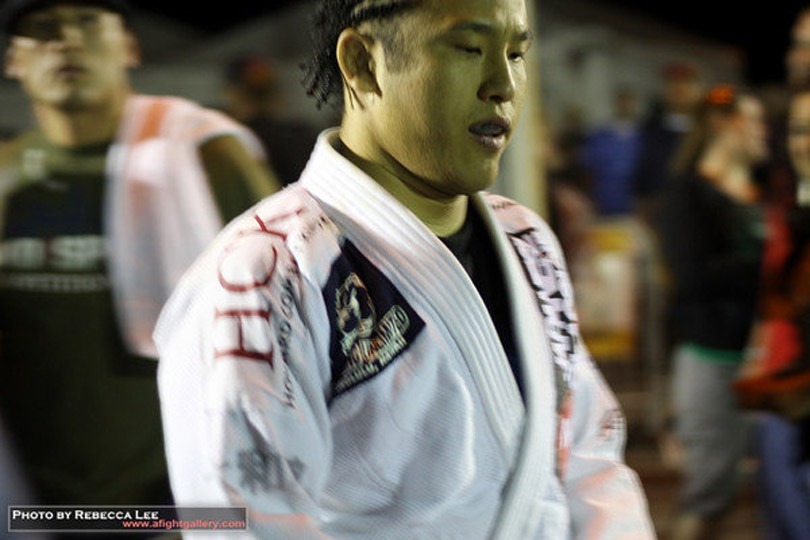 Andy Wang ( pix by Rebecca Lee )


Currently we have two tournaments a year. Taiwan BJJ/no-gi International  in the summer time and Taiwan Open in the winter time.


Our tournaments has grown in popularity in the last 4-5 years, from an average of 100 competitors to over 350 now.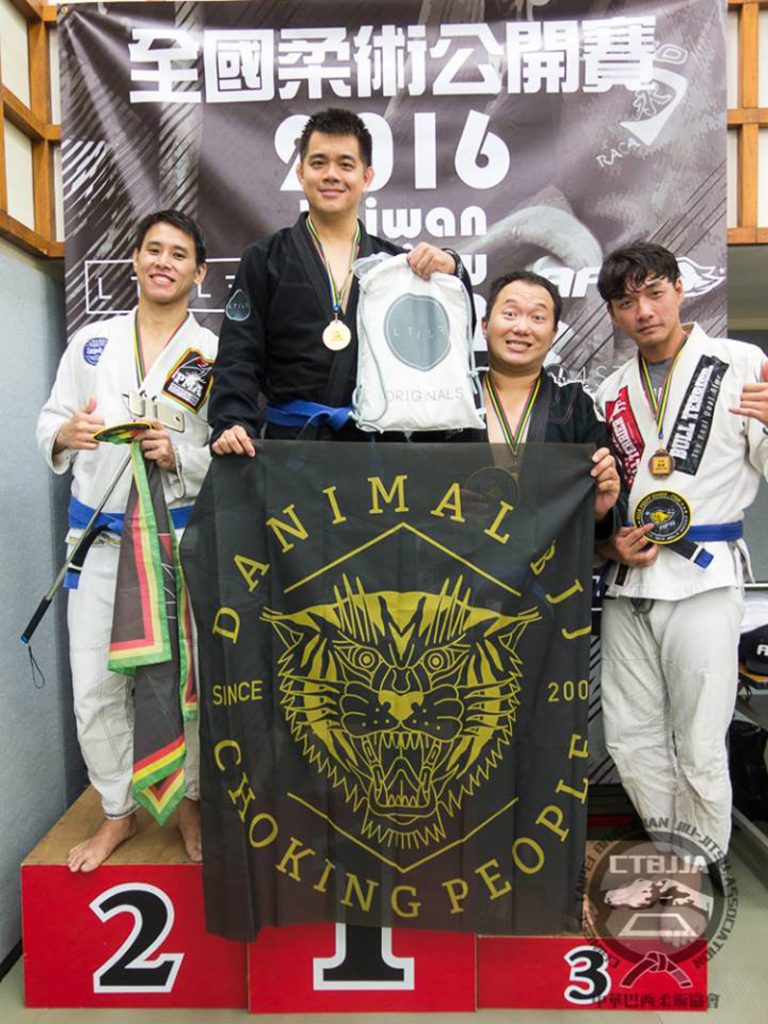 Winners from 2016 Championship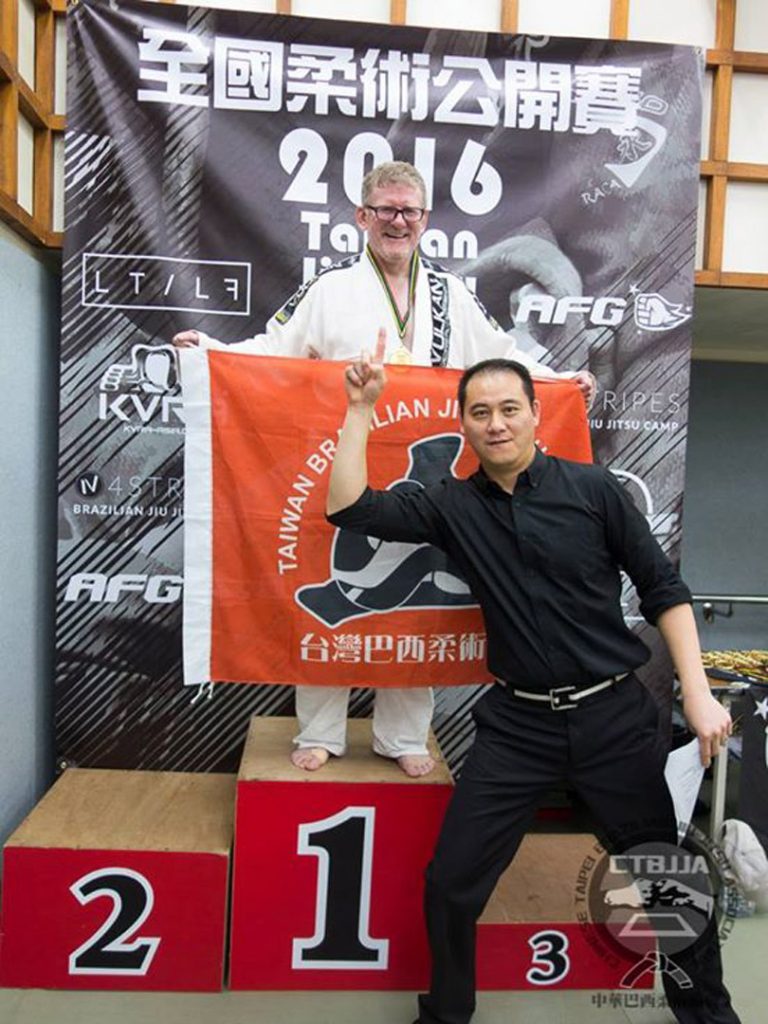 with Scott Sommers
In the martial arts scene of Taiwan, Tae Kwon-Do is still popular? 
What other combat sports has Taiwan made a name in?
What do you think fuel the growth of BJJ in Taiwan, was it the UFC MMA craze?
Taiwan is not particularly strong in any martial arts. I would say that are a few that have worked really hard by themselves with no sponsorship and no government support… and made it, the few in Tae Kwon-Do Olympics.


San-Da is also a more popular martial arts. But no, I don't think UFC fueled the growth of BJJ in Taiwan…maybe in the beginning. That's what people got in the door in the beginning, but most of the new students now are training BJJ because of BJJ… not MMA.
How many competitor are you expecting this year?
This year over 350 competitors and I think over 50 different schools. 


Wishing you a very successful event
Thank You, I have a very reliable organizing team, together we run it very well, And we expect it to be the same this year.
Some pictures from 2016 championship
TAIWAN BJJ Open


Date: July 15-16, 2017 starting at 09:00


Location:Taipei Xin-Yi Sports Center Multi-function Gymnasium 

Saturday (7/15) – BJJ
Sunday (7/16) – No-Gi Grappling / Kids BJJ

Divisions: Male/Female; Mighty Mite, Pee Wee, Junior, Teen, Juvenile, Adult, Master 1&2

Weight & Rules: CTBJJA rules for English refer to IBJJF rules.
Borneo warriors from Sabah will be represented by the collaboration of two clubs in Kota Kinabalu; KINABALU FIGHTERS – UNITY BJJ Academy.
KINABALU FIGHTERS (KF) has been around since 2009, (read about KF's background here) founded by Johan Julian Lee Abdullah. KF is a pioneer in martial arts gym that started MMA, Muaythai & BJJ classes in Kota Kinabalu.
Coach Soh is a brown belt, teaches BJJ class in KF. Khairul is a blue belt under him, while Vivian & Cosmin are white belt. Cosmin also coaches a Kali-Escrima classes in KF.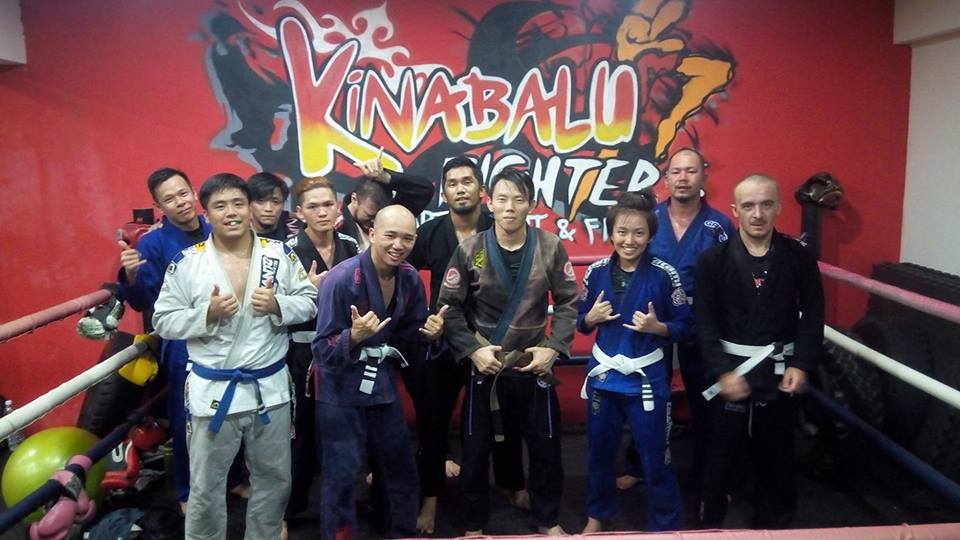 Johan ( sixth from right ) in Kinabalu Fighters BJJ class led by Coach Soh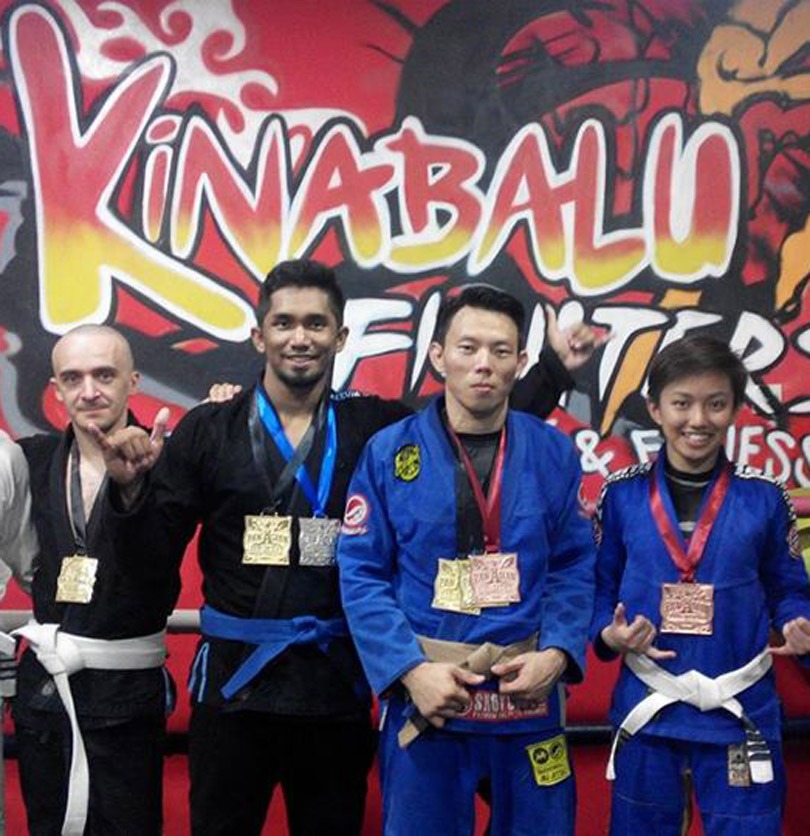 Coach Soh ( center in Blue Gi) with ( L to R ): Cosmin, Khairul & Vivian, whom are KF sponsored athletes 
UNITY is a young club was formed just a few months back this year and has been growing the BJJ scene in Sabah.
UNITY first 100% Brazilian Jiu Jitsu (BJJ) only training centre in Kota Kinabalu and possibly in Sabah. Located at City Mall, the centre is owned and managed by Syaiful, Jason and David, three BJJ fighters who opened the centre out of their passion for the martial art, with the objectives of seeing the BJJ community grow and create the awareness that this beautiful martial art not just for the skills involved but also to learn how to have a stronger mentality and finding solutions to go through and overcome challenges.
Coach Soh also led a BJJ class at UNITY BJJ, where Vivian, Cosmin, Khairul & aniel also trains together with other BJJ enthusiasts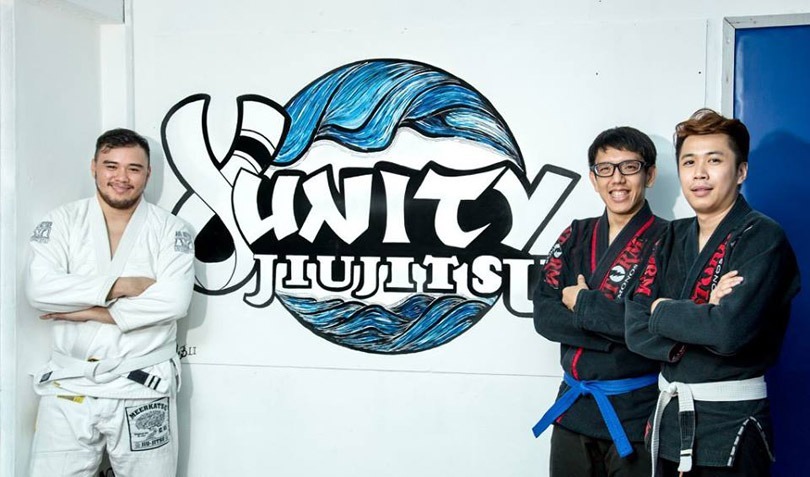 Syaiful , Jason & David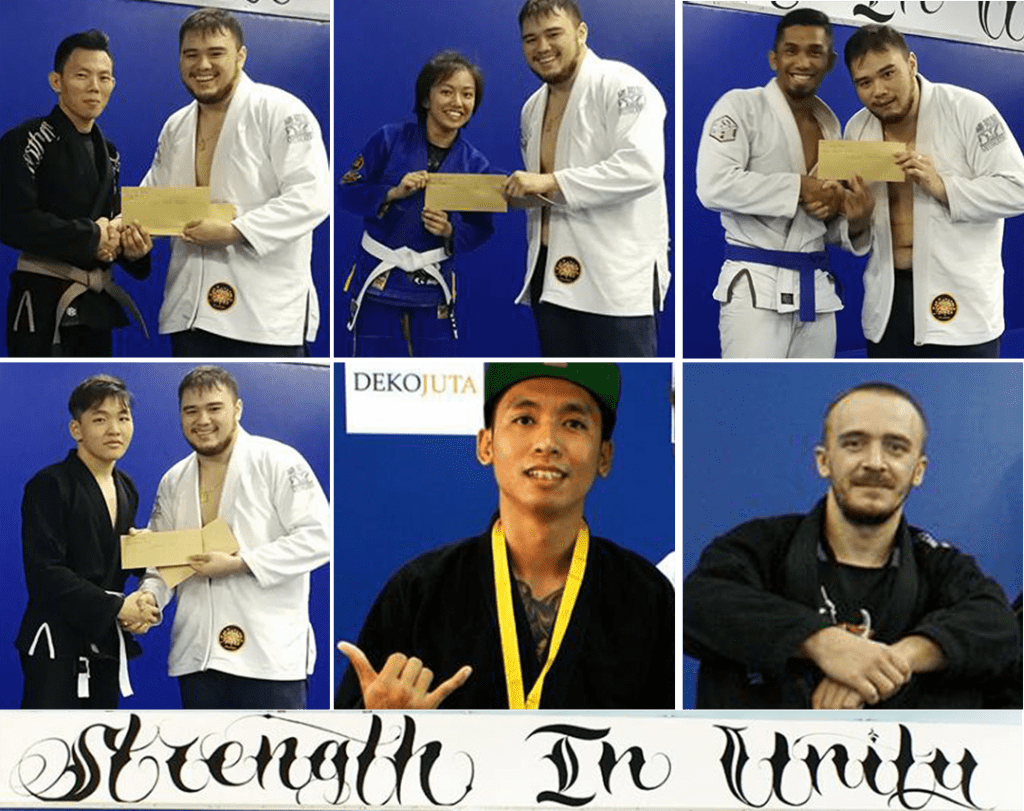 clockwise from top left : Syaiful with, Coach Soh, Vivian, Krul Rahman, Cosmin, Anrian & Daniel
The Sabah team will be lead by Coach Soh Boon How consist of Krul Rahman, Anrian Fabian, Vivian Chuah, Cosmin Dordea, Daniel Tan & Syaiful Sufyyan Sidin.
This is all made possible with the support of sponsors, from KINABALU FIGHTERS, UNITY BJJ,  DEKOJUTA DEVELOPMENT S/B and from BJJ apparel partner AESTHETIC.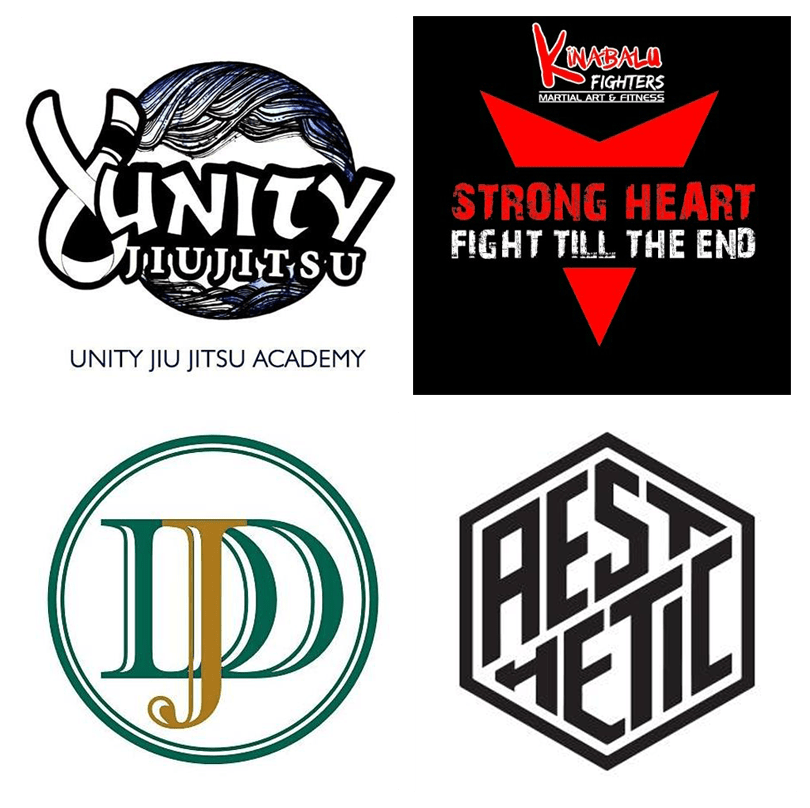 Warriors of Borneo wishes the SABAH team all the best!