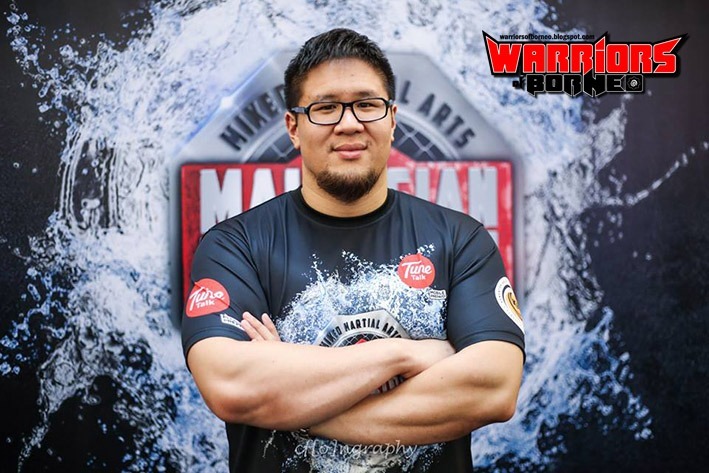 photo by Ong Chen fai
After more than 8 months since its tryout in early 2017, MIMMA5  has now reached the sudden death stage, the Semi-finals.
This year MIMMA introduce the new league format. Fighters fought among each other (in their own division) for 7 league rounds of almost every month, to get as much points as possible.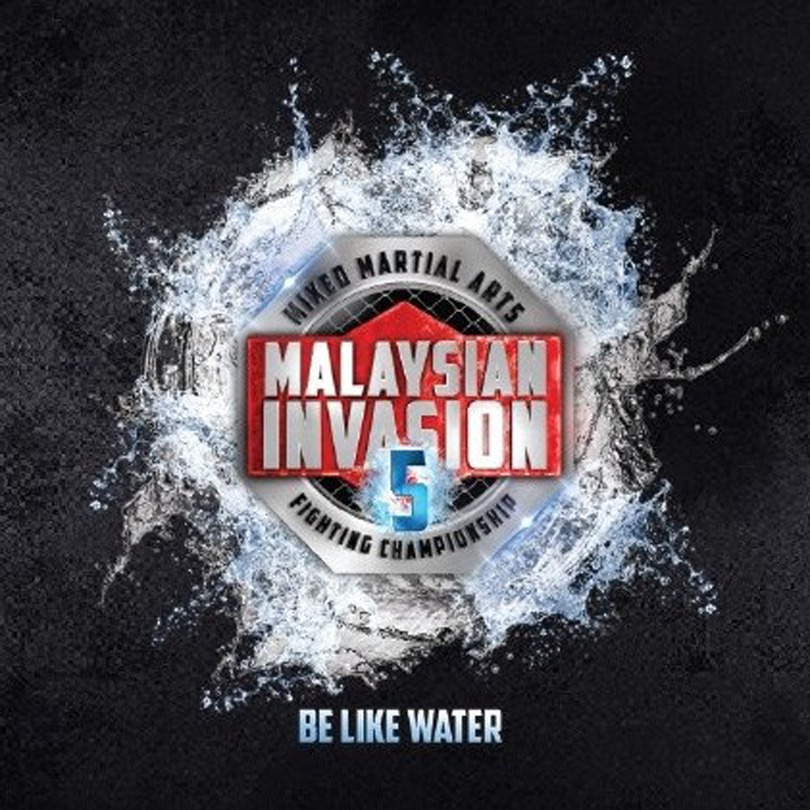 The ultimate aim is to give amateur fighters as many fights as possible to gain exposure and experience.
Personally I was looking forward to Battle of the Borneo Giants in the heavyweight category.
Last year grand finals saw a truly epic fight between Darren Low of Sabah vs Tsan Nieng Khai of Sarawak. Very rarely will the heavyweight go 5 rounds, but both stand their ground and a slugfest ensued. The fight that shook the MIMMA cage!
But looks like my wish not fulfilled, as defending champion Darren has not qualify for finals due to short on points as only the top 4 enters the semi.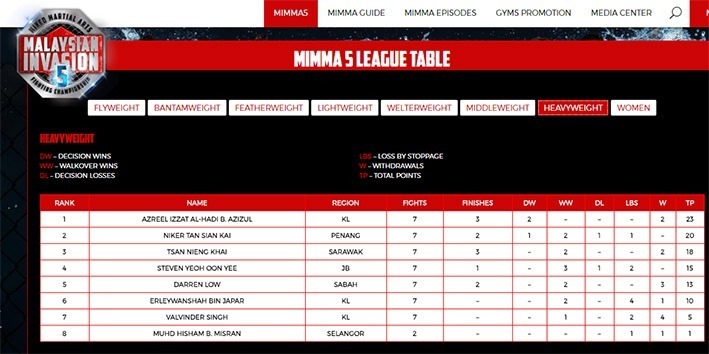 As you can see, Darren miss out on points because 5 of the times, his opponent either withdraw or gave him a walkover. Darren only fought twice. Both victory by submission against Niker Tan and Steven Yeoh.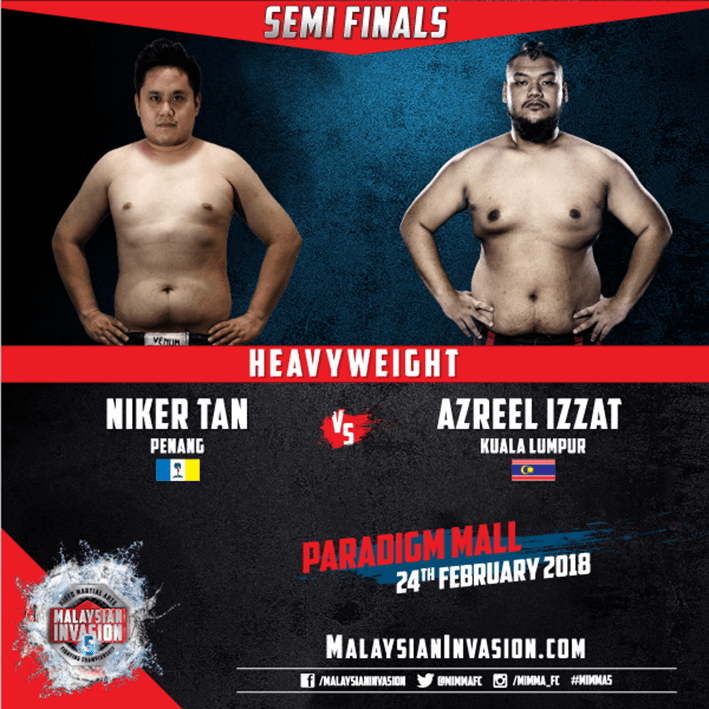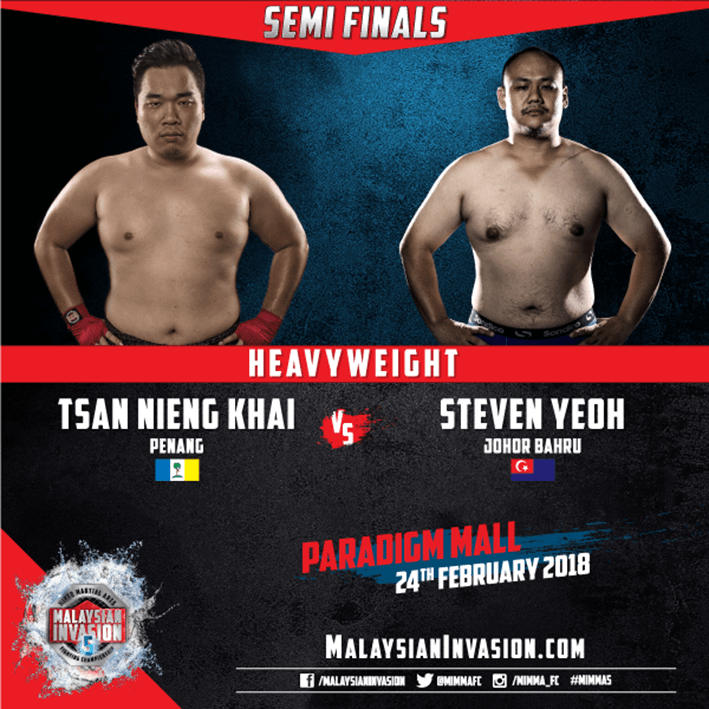 Tsan and Niker holds the advantage of experience.
Tsan (9-2-0) lost to Darren in last year grand finals.
Niker ( 12-5-0 ) lost to Darren in MIMMA3 grand finals.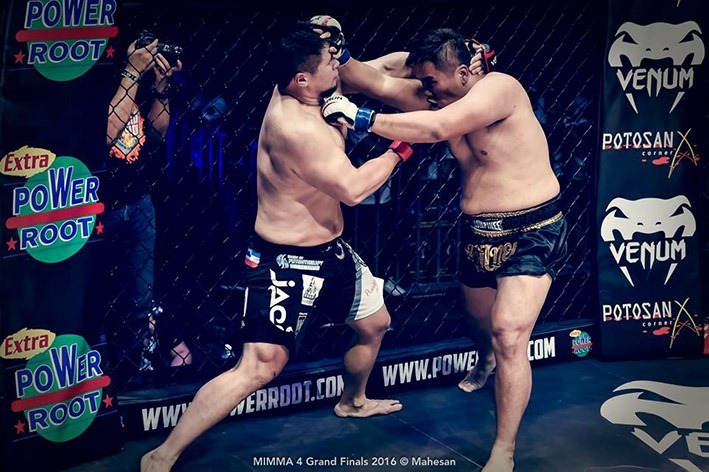 MIMMA 4 – Tsan  vs Darren ( photo by Mahesan )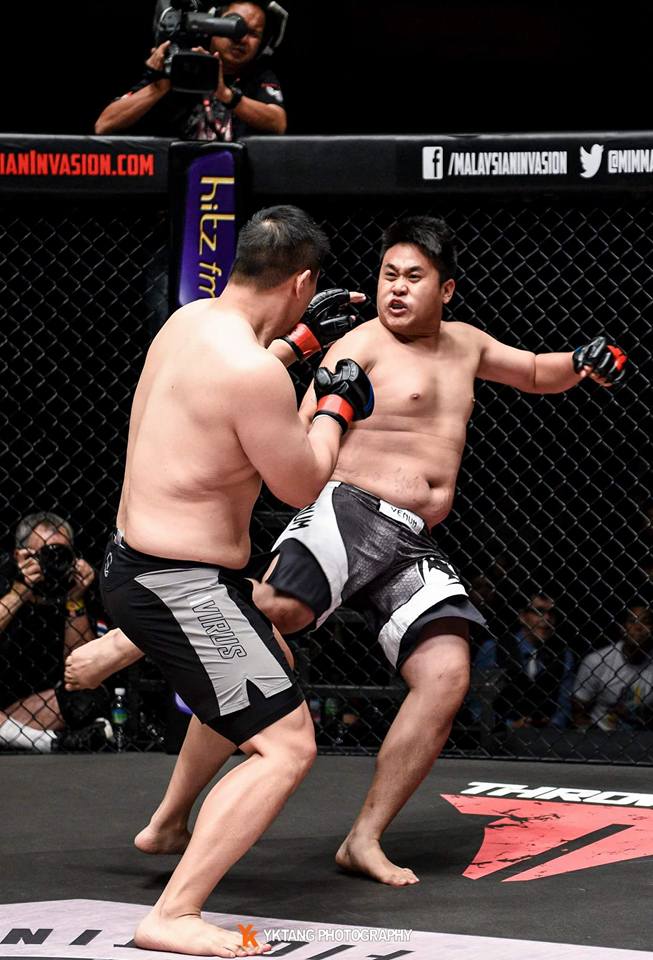 MIMMA 3 – Niker vs Darren ( photo by YK Tang )

Warriors of Borneo catch up with Darren to get his thoughts on MIMMA5 heavyweight fights.
Hi Darren, I know you miss some fights which makes you had less point to qualify for semi. What was the main reason for this?
Hey Wallace! Well, just a combination of bad timing and bad luck I guess.
I missed the first league due to work commitments during the Hari Raya period.
Then I fought Niker and Steven before having to face Tsan in League 4 – a rematch I was really motivated and training hard for. Unfortunately I injured myself in a freak training accident 1 week before the fight.
League 5 was during a friend's wedding which I attended in Sabah, and I thought I'd still be able to make the points in League 6 and 7.
Regrettably my opponents both got injured and had to pull out, so I didn't get enough points to make it to the semi-finals.
How did you feel about the miss? Were you dissapointed not able to defend the title? 
It is what it is man. That's life and another lesson on takings things in stride. Being upset doesn't solve anything. Just got to keep training and enjoying what I do. 
Defending the belt is like a bonus that came with dedication to a sport I love. Sure is an awesome experience, but if it happens, then it happens. 
I practice MMA to make my life better, not to be my entire life and I think it's that mind-set that keeps me going in the sport.
I know Tsan is looking forward actually to battle you again for the belt, do you think without you there Tsan will be the most potential to win among the 4 contender?
I have nothing but respect for Tsan. More so than a fighter, he is a gentleman and carries himself with dignity and good conduct. He's also the only opponent I haven't been able to finish and because of my first match with him, I am now a better person and dedicated the time to close a lot of holes in my game. If he can stay healthy and push the fight to where he is strong, then I see him winning Season 5 without me there.
Which semi fight interest you more? Tsan vs Steven or Azreel vs Niker?
With all due respect, I would just like to clarify that this is just my opinion and nothing more. 
Steven is a brawler and has a big heart but I don't think he can handle Tsan's technical work, size or resilience. 
Azreel is a brawler with a massive weight advantage and the ability to smother opponents. Niker will have to stick and move to be effective as the smaller man. He also has to not get caught up against the cage, which is easier said than done against a man the size of a fridge (I say that respectfully). This will be the more competitive match to me.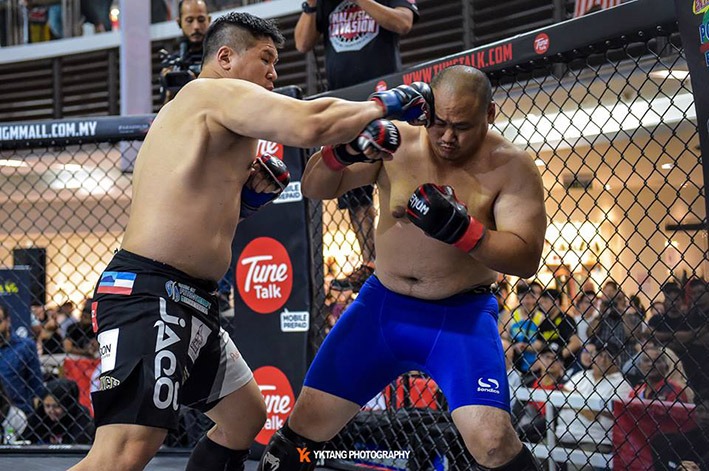 MIMMA5 League 3 . Steven Yeoh vs Darren Low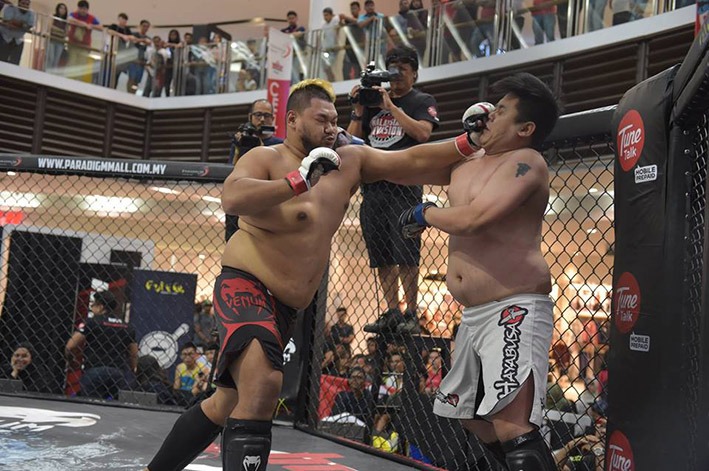 MIMMA5 League 5 . Azreel  vs Niker
Tell me what u think about the league format? Yes I agree its good as it gives more fights to amateur fighters, but I feel it sort of loose its lustre as it drags a bit and only appeal to hardcore fans.
For an AMATEUR MMA platform, I truly believe a league format is the way to go. 
Amateurs need the fights. They need the cage time and the opportunities to use their skills in a truly competitive setting. The pressure, stress and adrenaline – you just can't emulate that in training. 
Having said that, I believe there NEEDS to be some changes. 
1) MOST OF ALL, MIMMA HAS TO GIVE THEIR FIGHTERS LONGER BREAKS BETWEEN FIGHTS. You can't fight a 3 round MMA match every 4 weeks for 9 months without injury – which is exactly what has happened to some of the MIMMA fighters. 
These are grass roots amateur fighters who want to be serious prospects. That won't happen if they blow out a joint or get brain damaged. The serious guys are sparring 2-3 times a week and the non-heavyweight fighters are cutting weight every month. That's a HUGE stress on the body and inflammation is GUARANTEED. 
2) If they want to have a monthly event, then split the weight classes such that you get a group of fighters fighting one month and another group fighting the next. This way they get 8 weeks between fights, of which 2 weeks is for recovery. 
3) Adopt the ONE FC weight cut system. MIMMA currently does not have a Light Heavyweight category. Move everyone up one weight class and take their weight 1 week before the fight to make sure they are not cutting a dangerous amount of weight. 
Sorry for the long spill, but I genuinely love this sport and believe MIMMA is mostly on the right track. Fighters don't complain, so MIMMA doesn't know. Well here I am telling everyone as a fighter myself.
What advice u have for the Heavyweight in the current rostrum?
Train Hard (and smart). Fight Easy.
Simple . 
Which gym / team actually are you affiliated to? I believe you Damon Soo and Keng Fai are team mates
I represent and train primarily at Marcos Escobar BJJ and Alex's Gym. Damon is from MEBJJ and Keng Fai is from Alex's gym, but we all cross train with each other. "As iron sharpens iron, so friends sharpen each other's faces." Proverbs 27:17 
In KL I also trained at Pushmore for conditioning, Art of Submission and Monarchy MMA. 
In Sabah I train at Sabah Top Team, Team Karabaw and Valor Martial Arts.
You still running your security firm? Fishing looks like your thing,…is it a recent acquired interest? Or Its been a hobby all this while? Why fishing appeal to you?
Yes, K&K Security Services. We provide close protection services as well as armed and unarmed static guard services.
I train all our close protection personnel in hand to hand combat myself.
They are amongst the best in Malaysia. I can say that with confidence.
As for fishing…Fishing is my Religion.
It doesn't make sense. It's not the logical thing to do. It's a waste of time and money.
…but it makes me happy beyond reason.
So what's your plan for future? In terms of your fights and also personal life?
I'm going to just keep training as usual.
Boxing, Jiu-Jitsu, Wrestling and MMA.
Also going to take some time to monitor my diet…
..which I always say I'll do but never do. Feeling a bit Guilty now.
Also going to get Married this year…
…so who knows what the future holds!?!?!
Hahaha. Aramaitii !!!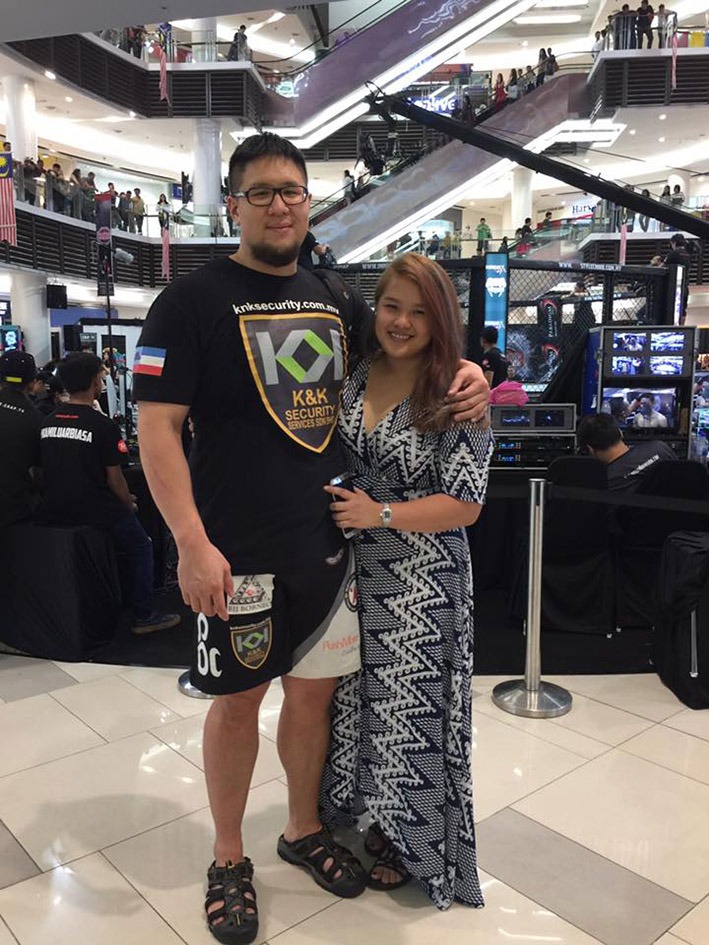 Darren with his pillar of strength – Elaine Yap
To cap this,…tell me which ' fight' is toughest for you? And why ( Fishing ).
How big was the fella and what kinda MF ( mother fish…) was it?
Hahahaha!
That's a tough question! Fishing is like a game with many factors.
The hardest fights I've had are all the ones I've lost!!!
Usually fish fight super hard near structure like coral reef to try and cut the line.
I lose most of those fights to Big Dogtooth Tuna (actually a giant mackerel), but managed to land a 55kg one by pure luck when it died from a hook somehow catching its gills. The fish was not wasted as we donated all the meat to an orphanage.
But I would say the most back breaking fight I've had is probably with an estimated 140kg Bullshark on a spinning reel in 200m of water.
Sharks don't fight like fish that run and run until they get tired. Sharks are tricky and know how to conserve energy.
They will swim to the boat easily to confuse you, then run away into the depths and use their large surface area to make you work again – so you have to put a lot of pressure on them and work hard like an MMA fight.
After taking some photos, we cut the hook and let him go to swim again.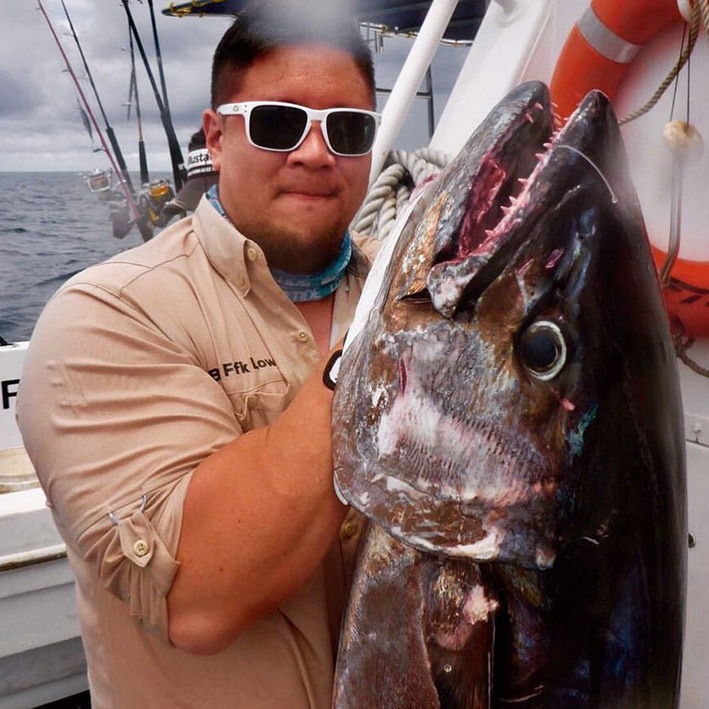 Warriors of Borneo thank Darren for his time for this interview and wishes him all the best for all his undertakings.
Darren will be working this Saturday hence will not be present at the semis, but come the grand final in March, he surely will be at the corner of his team mates.
For MMA fans, don't miss MIMMA 5 Semi-finals happening at Paradigm Mall, this Saturday ( 23 FEB 2018 )