Many years ago when I snapped my ACL ( anterior cruciate ligament – both knees by the way… ) my dream of competing in combat sports were busted. So I started this blog to keep myself up to date with local combat sports scene and also to use my story to inspire others. Although it is a challenge to maintain this blog juggling between my day job and family time, along the way I met many interesting and colourful characters that made the time worthwhile; and many a times, from their stories, I was the one being inspired.
Two weeks ago in Elopura Fights 2 Sandakan, I had the opportunity to witness Linn Yong competing on stage. It was her pro debut and she certainly left a great impression by winning within minutes by TKO in the first round.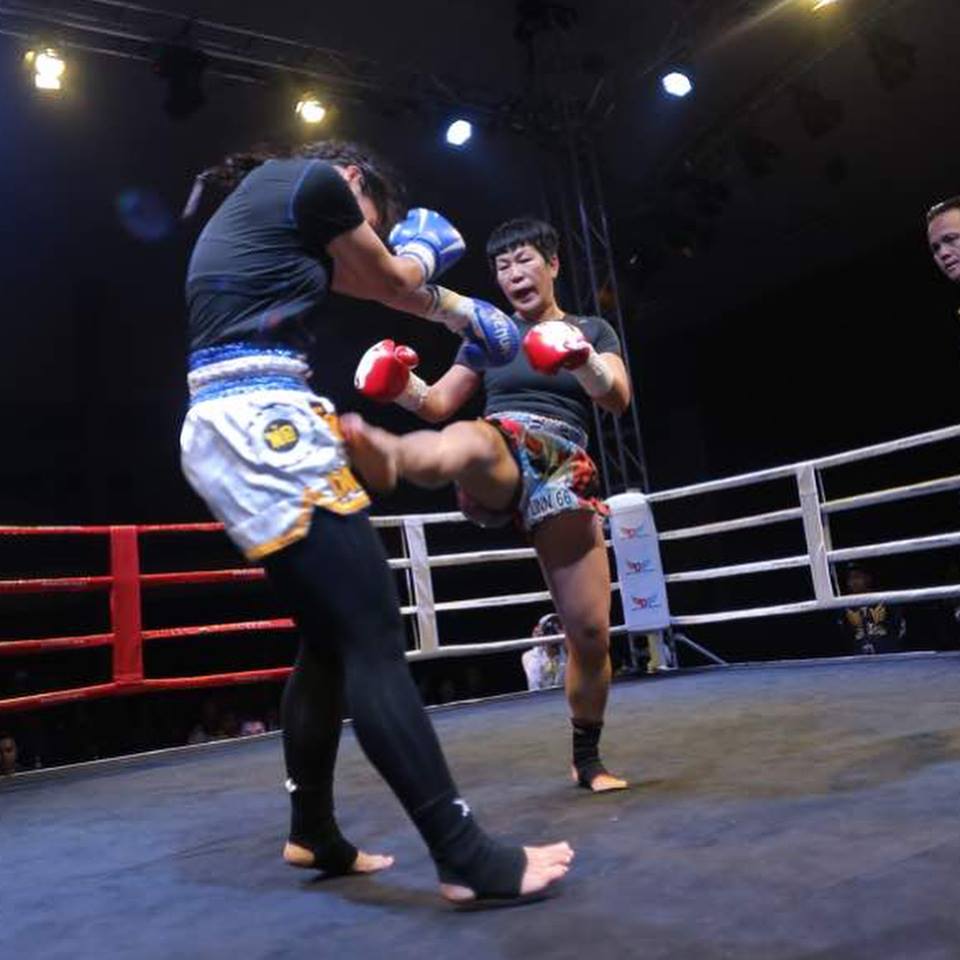 I interviewed her after the fight. What inspired me about Linn is her strength not just on the ring but also of her personal character.
She is a loving wife, a caring mother, an entrepreneur, a creative chef, a conservationist and perhaps lastly a fearless fighter, all roll into one. She now calls Sandakan home, but originally from Johor Bahru. Spending her schoolings years crossing the causeway daily to study in Singapore. She graduated in Industrial Design and when she met her husband Anton, they decided to settle down in his hometown Sandakan.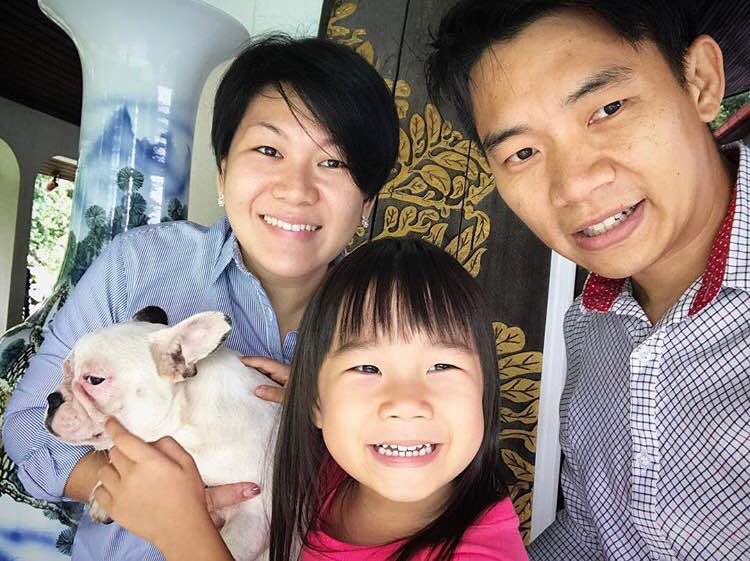 Linn with husband Anton and daughter Adira
Together they have a daughter Adira turning 6 this year, whom sometimes thinks she is a Ninja. In her younger days Linn use to be a national level volleyball player & also enjoyed Dragon boating very much.
In downtown Sandakan, at Jalan Pelabuhan Lama, stand proudly one of the oldest hotel in Sandakan, NAK Hotel. Owned by Linn's husband's Ngui family. This hotel is built in the 60s and carries a retro theme. It's very well known for it's Ba Lin Roof Garden Bar & Bistro and the San Da Gen café downstairs. Serving great scrumptious food with a retro theme that brings back sweet memories of the 50s / 60s era.
Linn serve as the chef at large for both Ba Lin & San Da Gen Kopitiam.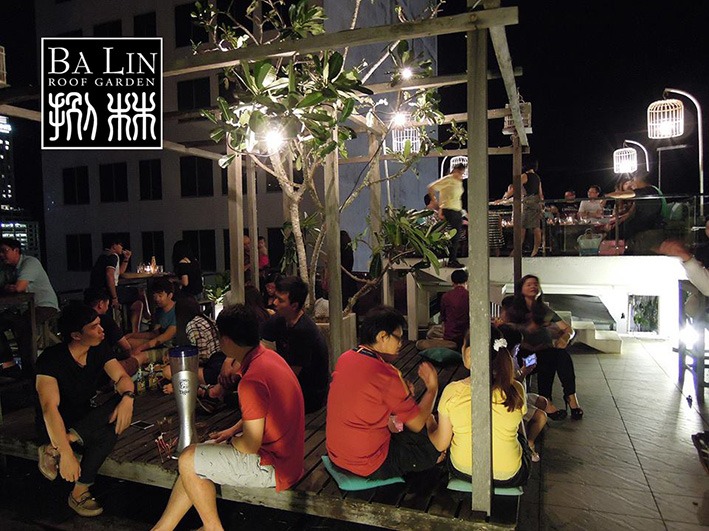 Come night time, off goes the apron and on comes the gloves. Linn will split her time to go train at 66 Unicorn Muaythai & Combat Art at Bandar Utama. Her journey of martial arts started when she wanted to lose her post baby weight.
"The last 10kg stuck on me like a muffin top of shame. I decided to join a fun kickboxing class in another gym & really try to rebuild my self-esteem. 


I came away from the interview feeling in awe. In awe of meeting such a person that not only share the passion of martial arts as me but a person that knows firmly her role as a wife and mother but at the same uses her skills and knowledge to make Sandakan and the world she live in a much better place.
I am in return inspired. Inspired to do more, in whatever thingsor field I am involved in; and also to do more for our community and environment… and I hope you all are too.