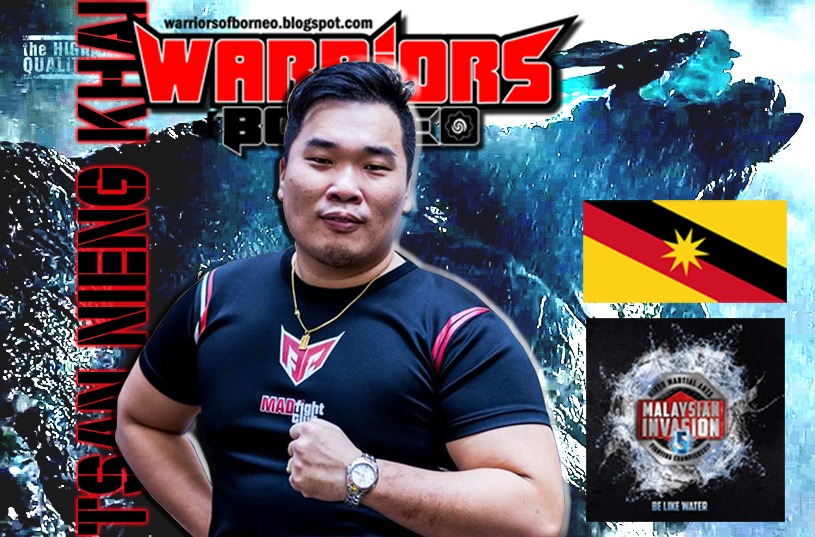 There's a genre in Japanese movies that features huge giant monsters. Then few years back when Pacific Rim movie was released, the word Kaiju becomes more well-known as it refer to the big giant alien monsters that terrorized earth. This March Pacific Rim 2 is out and Kaiju again will be the talk of town as it rampage through the cities in the movie.
In Malaysia we also have a Kaiju. Tsan Neing Khai aka 'Khaiju' from Sarawak! He is a heavyweight MMA fighter and will be terrorizing the MIMMA cage in the grand finals on 30 March.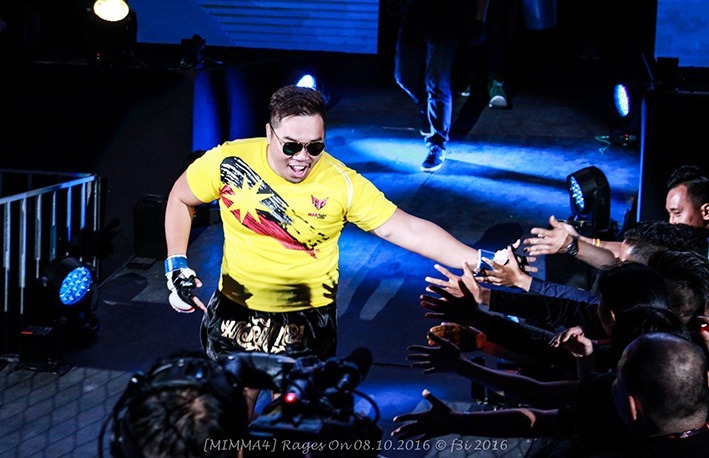 ——————————
Tsan started participating in MIMMA since 2015 in season 3. Stumbling at semi-finals to Sabahan Tham Yaw Kent Following in season 4, he came back with much fire and rematch Kent in the semis but this time victorious. Following that he beat NIker Tan of Penang in the contender fight and met heavyweight favourite Darren Low in the grand finals.
It was a heavyweight fight that went down MIMMA history as the most closely contested. Giving Darren a tough night. It went the distance to 5 rounds with unanimous decision going to Darren.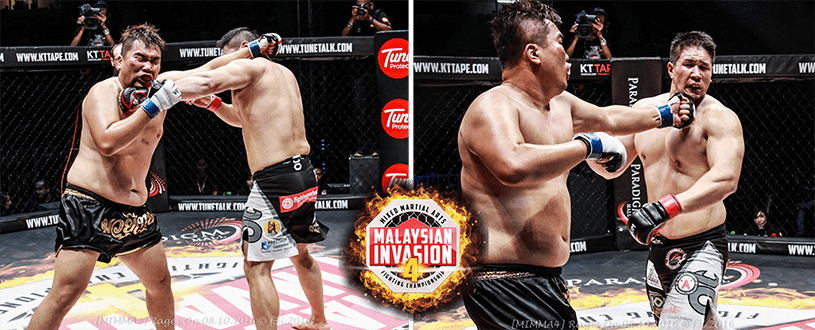 —————————
Season 5, again Tsan is back! He is determined to win the heavyweight title this time. With 3 finishes win in the league, Tsan was positioned 3rd in the league standings. He qualified for the semis and overcame Steven Yeoh of Johor in 3 hard rounds.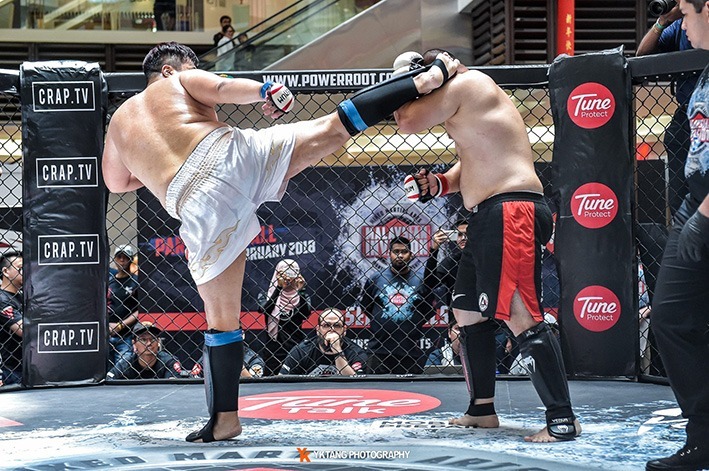 —————————
Tsan's dream was to make the heavyweight fight a Borneo showdown again by rematch with Darren Low for the grand finals. But this was not meant to be as Darren didn't accumulate enough points to reach the semis (read about Darren Low's story here).
For this time Tsan will need to defeat league leader Azrel Izzat of Perak to fulfill his dream of bringing the title back to Kuching.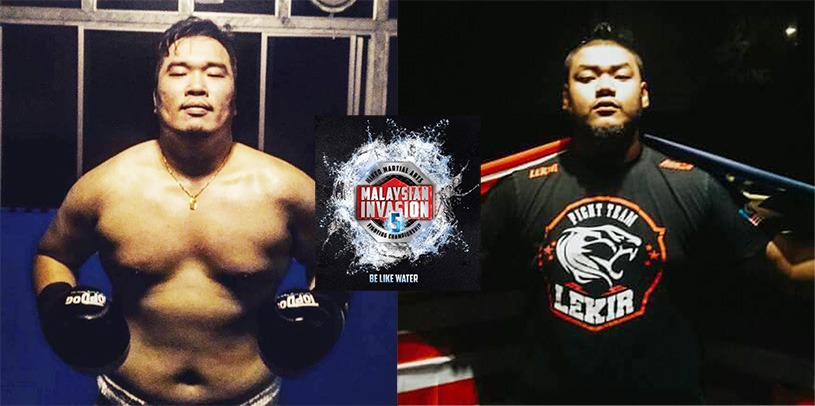 ———————
Martial arts has not been part of his life until only in 2014 when he started doing Muaythai, all for the reason of losing weight as he was weighing around 140kg then. He just became a father of a new baby girl and at the same time running the business of few cyber cafes. Hardly any exercise made him pile on the pounds.
"One Day when I was bringing my toddler for a walk, I felt tired and my lower back hurts just by caring my daughter for a few minutes. That's when I started to realised that I need to keep fit so that I can see my daughter grow up n be there for my family." 
From that experience Tsan started going for Muaythai classes introduced by a friend at a local martial art gym.
"I fall in love with Muaythai, I started going for classes every day , 6 classes a week , and I lost 30kg in the first 3 months." 
Tsan's Muaythai gives him a solid foundation for MMA. He is among the pioneers of MMA in Sarawak. Training at Gymbox Kuching under Matt Pellino with Jace Law, Stephen Onn Jenggeing, Aaron Lo & Aaron Tan. Each of them pushing each other out of their comfort zone in order to improve each other.
His love for martial arts lead him to convert a store room in his shop to become a personal training room. That was the initial intentions anyway.
"Started up with my friends coming in, but as times goes by friends bring along friends, then friend's friend's friends and so on until today my gym is way too small already. This was the beginnings of MAD Fight Club."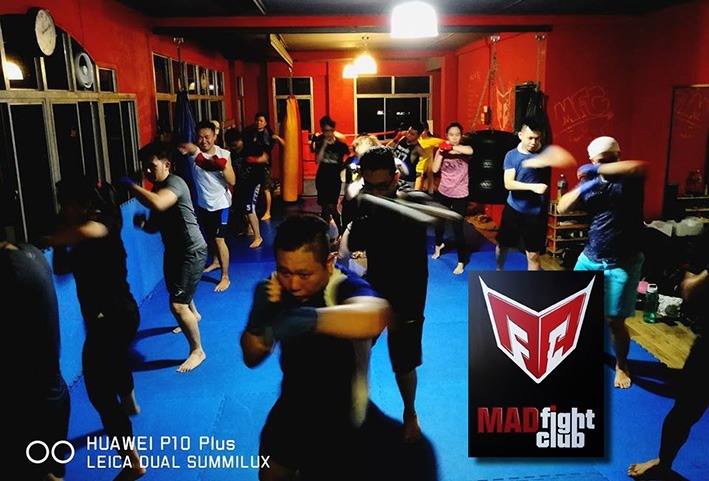 "I trained by myself and with Aaron Tan, I went to Labuan's Borneo Amatuer Challenge taking the ISKA trainer course level 1. I even imported a friend from Indonesia as my boxing coach, then I will be teaching Muaythai class." 
"I enjoy sharing knowledge with people. That's what keeps me going on teaching classes. Tsan quest for knowledge also lead him to cross train with Warmonger Gym in Miri and also improving his grappling and BJJ with Albert Lim's Studio 23."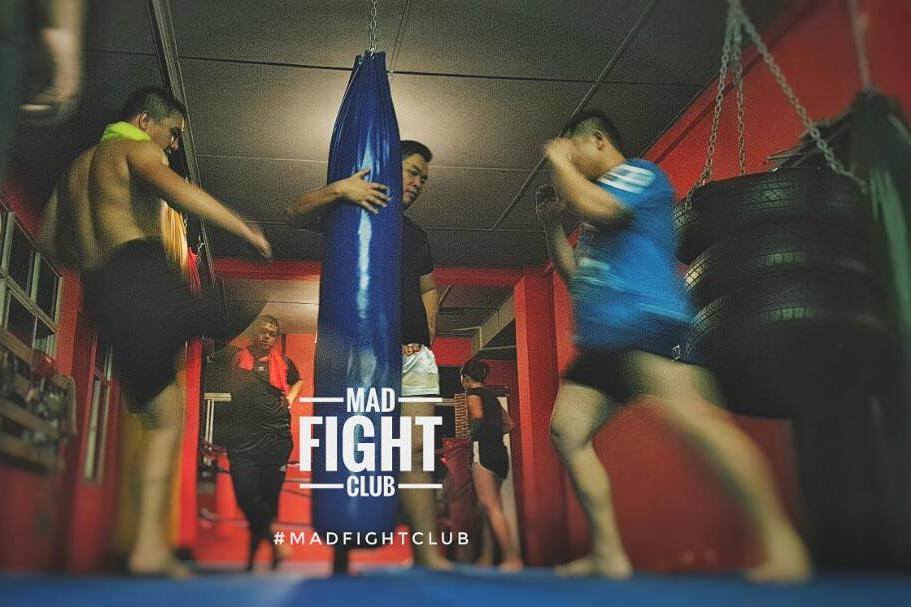 ———————-
Tsan is now a very busy business man. MAD Fight Club is now one of the top fight gym in Kuching. MAD.net cyber café is in its 10th year of operations, and since last year expanded his business to serve food & beverage in MAD Food Factory, all in the same block of building.
"MAD's name is from my elder brothers company MADTechnologies, I loved their design n term so I just use their design as to help them do branding." 
"MAD means that we have crazy ideas, doing things differently, dare to challenge the new frontier."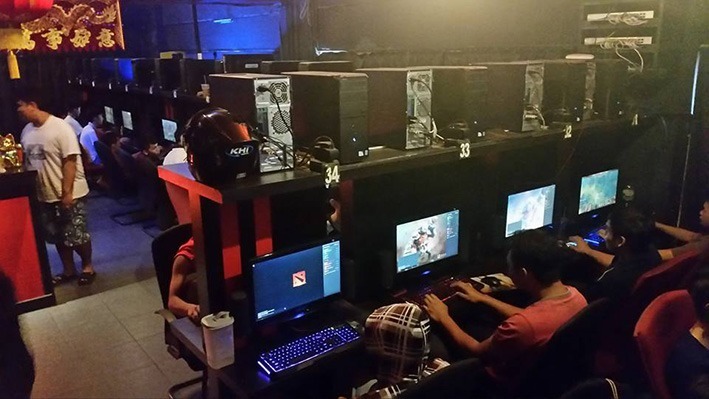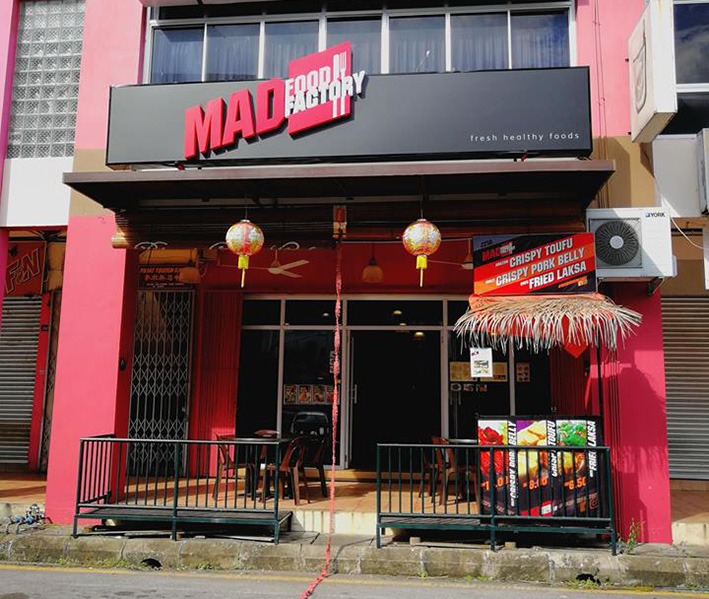 ——————————
On how he feels that the rematch with Darren didn't materialized.
"Yeah that sucks big time, during the leagues my initial strategy is to skip battles with Darren as to minimize the changes for both of us to be injured so that we can had a rematch during the grand finals, but during the early league as we were chatting along, he told me that he will be very busy with work so maybe can't fight during Chinese New Year."
"I think its league 5 that I wanna get a rematch with him, but sadly accident happens, he got injured when he was training about 1 week off our scheduled fight day." 

"He messaged me personal telling me that he was injured and was unable to fight and pulled out last minute. I was unhappy at first because I bought flight tickets at RM600 and I was then very busy with my café." 
"I can only do day trips for my fight, the semi-finals fight. I had to wake up at 5am, flight at 7 am, then had to get ready to fight at 1pm. After the fight I need to get ready to pack up and rush back to the airport for the 10pm flight, I reached home that day at 1am midnight. Then have to go cafe cook the next day! Thing we do for the sport we loved LOL! , oh yeah I do the cooking myself too, I learn it from Aaron Tan… : ) "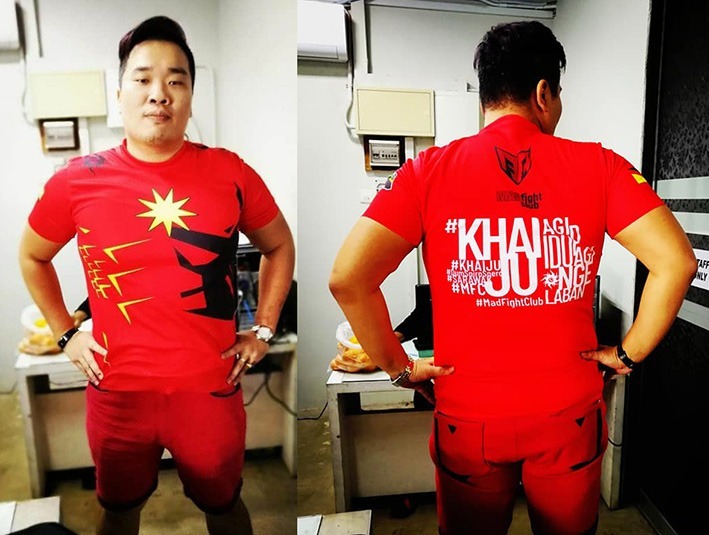 Khaiju preparing for war
Through the love of MMA, Tsan and Darren are now close friends.
"Me and Darren, I think we are looking at this sports, somehow in a similar point of view as we both took it as a hobby. We do it so that we can eat more delicious foods, LOL. We both are the giants of Borneo, and most importantly with the love for the sports, we want to see it grow in our homeland."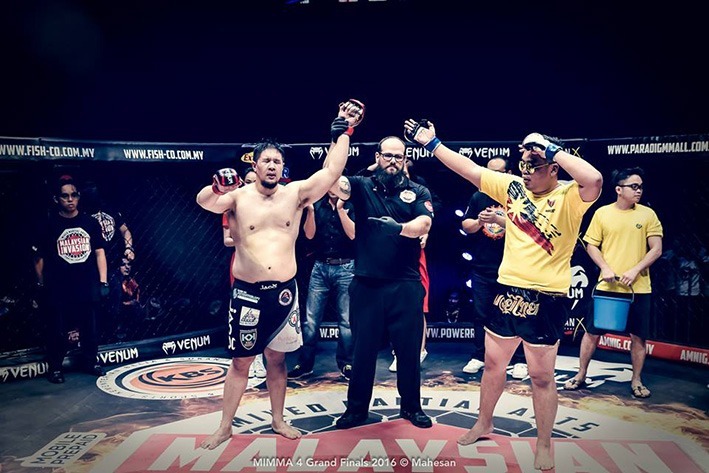 the giants of Borneo
What do you think of the challenge Azreel present?
"I have been looking at his fights because I see him as potential opponent in the near future but he too choose to pullout during our matched ups, he is quite a tanky fighting styles with light feet. I think it will be a quite interesting match for us in the grand finals."
———————