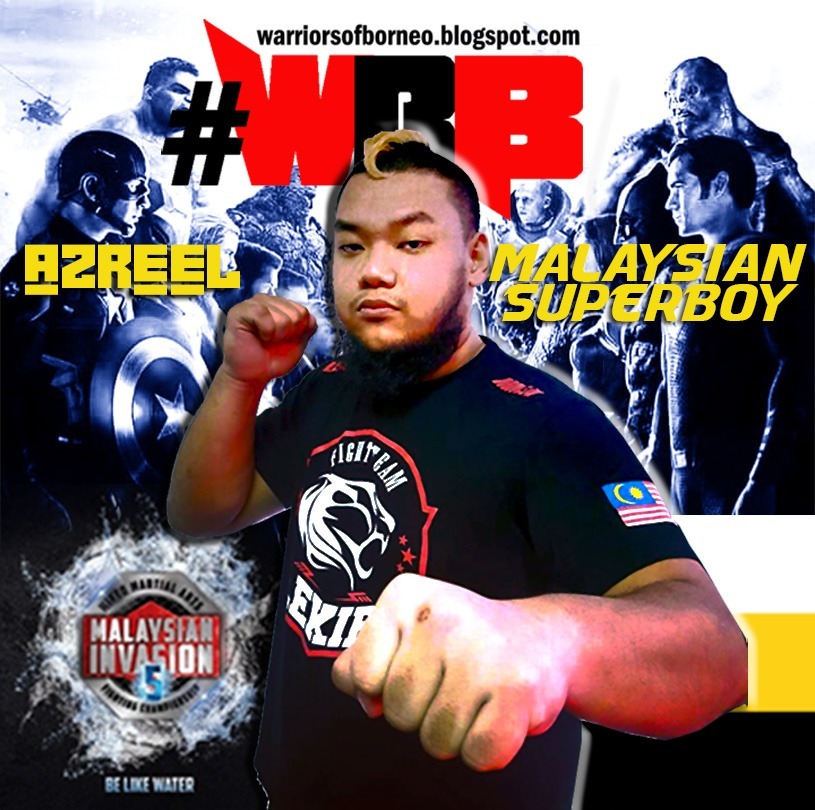 Fondly call as Tum by his friends, Azreel Izzat Al-Hadi B. Azizul is MIMMA's 5 heavyweight league leader. He collected 23 points to be on top of his division. From there, he qualified for the semis and defeated Niker Tan (season 3 finalist) via TKO in round 2, due to Niker not able to continue from his injury. Azreel now firmly planted his feet in the grand finals which he will face Sarawakian Tsan Nieng Khai @Khaiju (season 4 finalist)
Going into the grand finals, Azreel holds a sparkling record of 10-1-0. The sole loss in 2016, in his third fight in which he was still developing as a fighter.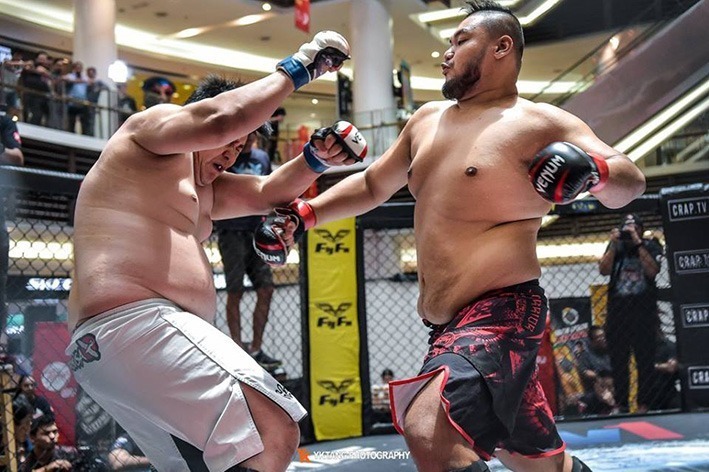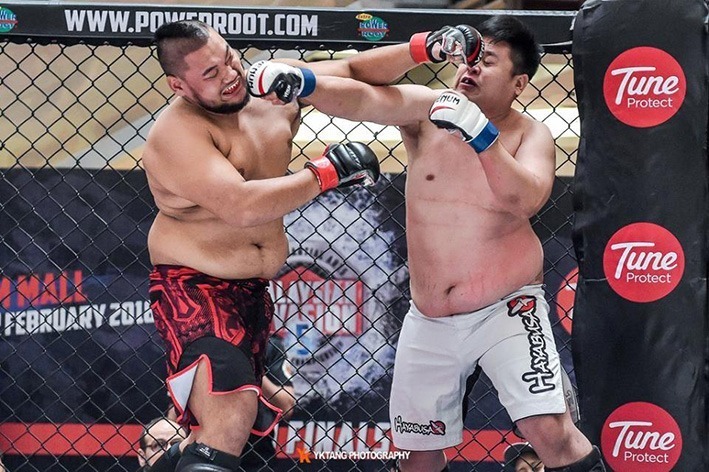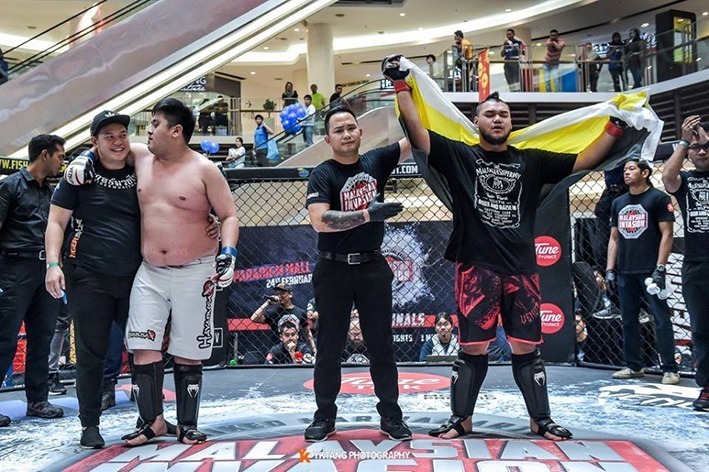 Victory over Niker in the semis
————————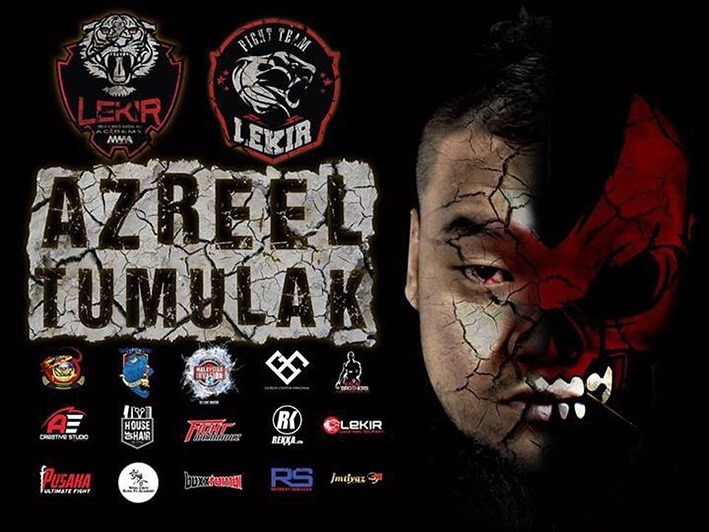 Hailing from Fair Park in Perak and born to a middle class family of 3 boys. He is the 2nd son and they all three are huge wrestling fans. Even his mother!
Growing up, Tum was a very shy kid. To the extent that his parents worry that he has autism. He loves sports but his low esteem and confidence made him become spectators most of the time in his school sports day. But deep down he dream of becoming a somebody in sports.
In SMK Anderson Perak, his size enabled him to be picked to join the weight lifting team. He did well and even won a silver medal in SUPER 2009 (Sukan Perak) in the above 105 category.
But it's his love for wrestling provided that spark for his interest for martial arts. Growing up watching the attitude wrestlers' era with the likes of Shawn Michaels, The Rock, Stone Cold, Rikishi; Wrestlemania was an important bonding time for him and his family. Sometimes he even skip school to watch it at home. They will gather in the living room and cheer on for the wild antics of WWE.
Ask any sane kids who love wrestling will tell you crazy stories of how they emulate the moves of their wrestling idols at home. Azreel is the same.
"Me and my friends practice those move during recess. At home me and my brothers would stack up pillows and try out the extreme moves such as Swanton Bombs by Jeff Hardy. 
I once broke a hotel bed trying to copy a choke slam move hahaha…got scolded big time by my mom."
And his all-time favorite wrestler is non other than The Rock!
The love for wrestling develop his interest for MMA by watching UFC & Bellator. Eventually it lead him to Lekir MMA. As the fee was affordable to him he began to take regular classes. As the saying goes, that was history. From a shy kid, now Azreel is living his dream of making a name of himself through sports.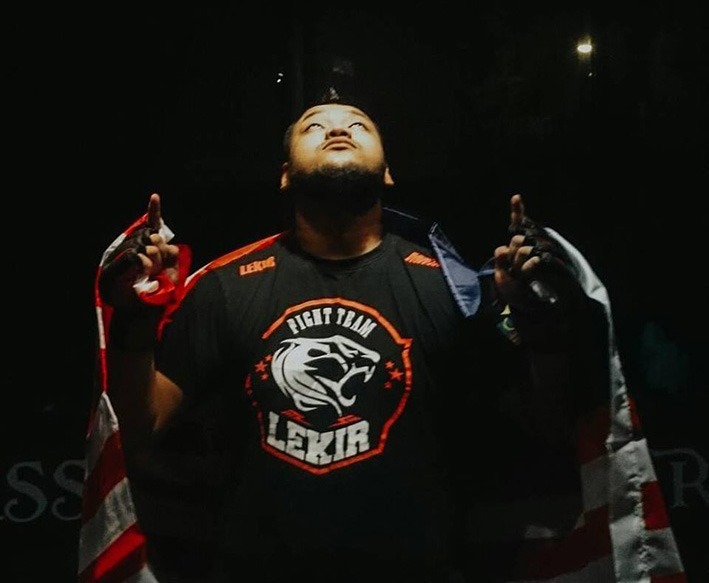 "Martial arts changed my life. I'm not shy anymore. More confident with people. But still working on my PR skills. But I made a lot of new friends through martial arts. "
While training in Lekir, he dabbled into rugby while studying In MSU (formerly known as PTLP – Shah Alam) for his culinary course. In time he began to work in the food & beverage industry. But as the food industry required him to work night shift till late night at times, this took away his time from MMA training.
He decided to quit the work & look for a job that can give him the time to train. Azreel now work as a marketing officer in a printing firm during the day and still get to put in his training hours at night.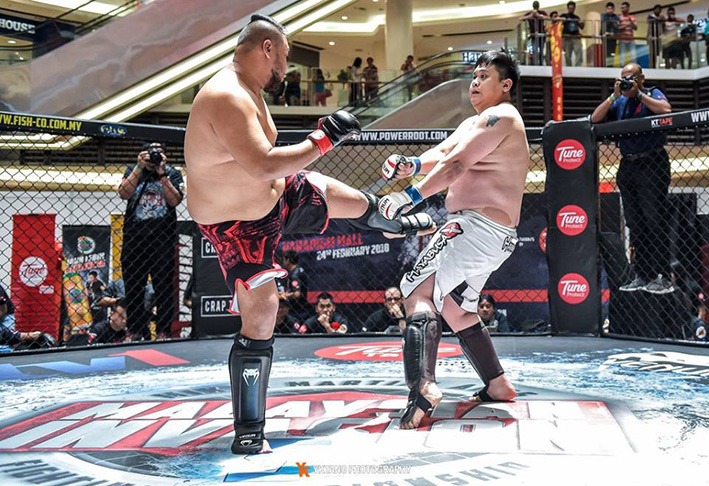 vs Niker Tan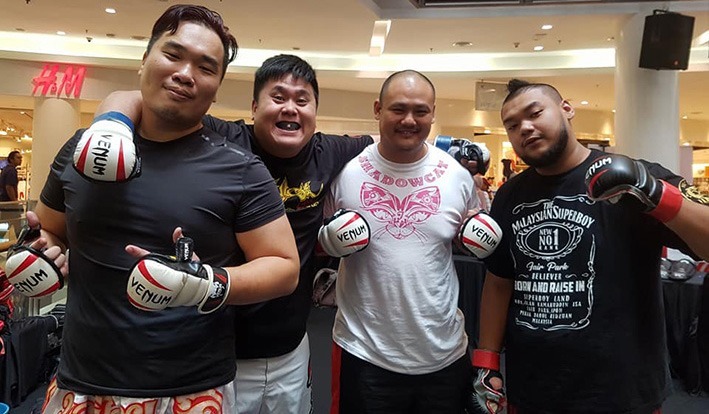 with giants of MIMMA 5 , all semi-finalist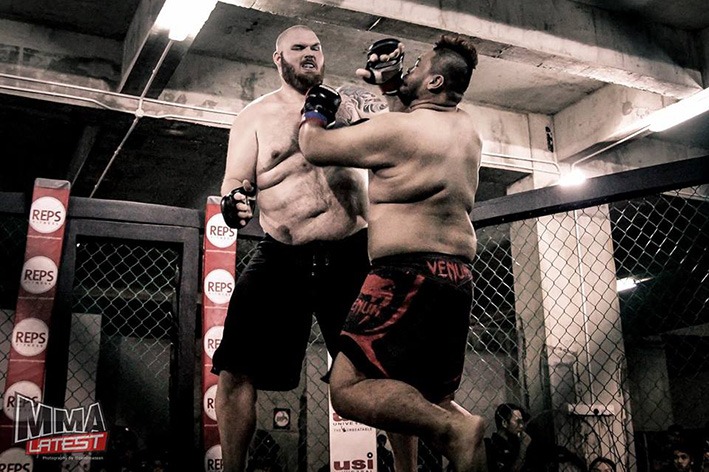 colliding with foreign giants in Ultimate Beatdown
But Azreel can still cook up some mean dish.
"I'm more into barbeque. So my favourite dish is all lambs and all cheese dish. Hahaha…the reason why I'm a heavyweight, haha"
Why his friends call him Tum? It actually is a short form of the name Tumulak.
It's a character in local movie called 'Kongsi'. Tumulak played by Shaheizy Sam as the main character in the movie. My college friends called me Tumulak coz of my Mohawk hair. It's hard for them to remember my real name, Azreel so they decided to give me that name during my first week in college.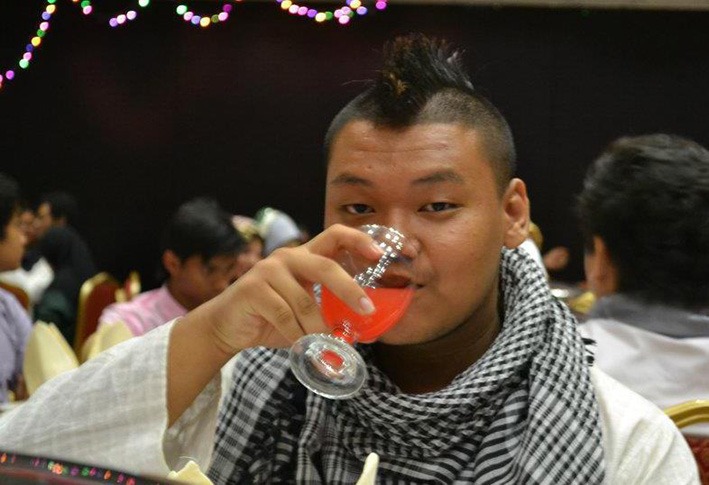 But in the cage, Azreel carries the fight name of Malaysian Superboy.
"I choose that fight name for myself as I'm a fan of All Marvel and DC super heroes; and I like UFC fighter Korean Superboy so I guess Malaysia needs its own SuperBoy too. Haha"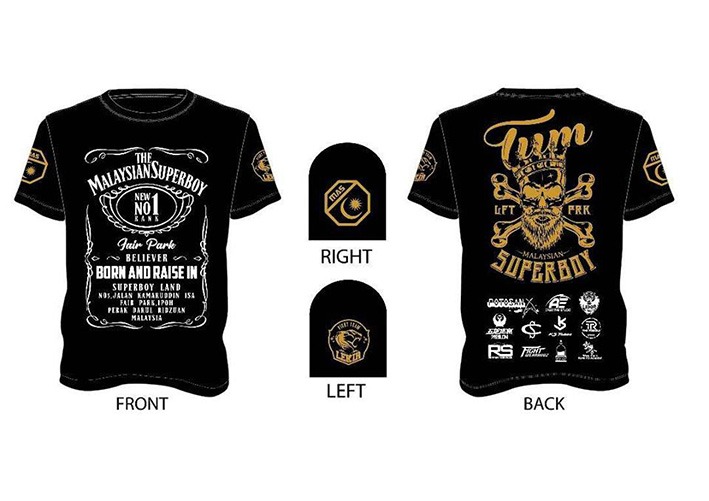 Ask about how he feel facing Tsan Nieng Khai, in the upcoming grand finals?
I have nothing but respect for Nieng Khai. He is a great fighter. A strong brawler. I know he is good in stand-up fight. So I will use my advantage on the ground as me and my coaches are working more on the ground. My focus is of course, cardio. It's a 5 round fight and I need a lot of stamina to face him.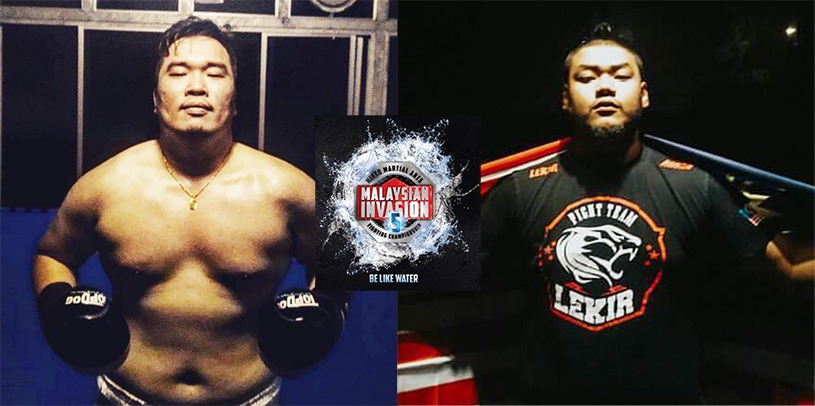 As a warm up to the finals, Azreel has prepared for battle in another promotion call
Pusaka Ultimate Fight.
A freestyle concept fight, wIth MMA rules minus the ground and pound and just 10 to 15 second of grappling on the ground. In the Feb fight, Azreel was crowned the champion of the Super 4 heavyweight, winning himself the Best of the Best title.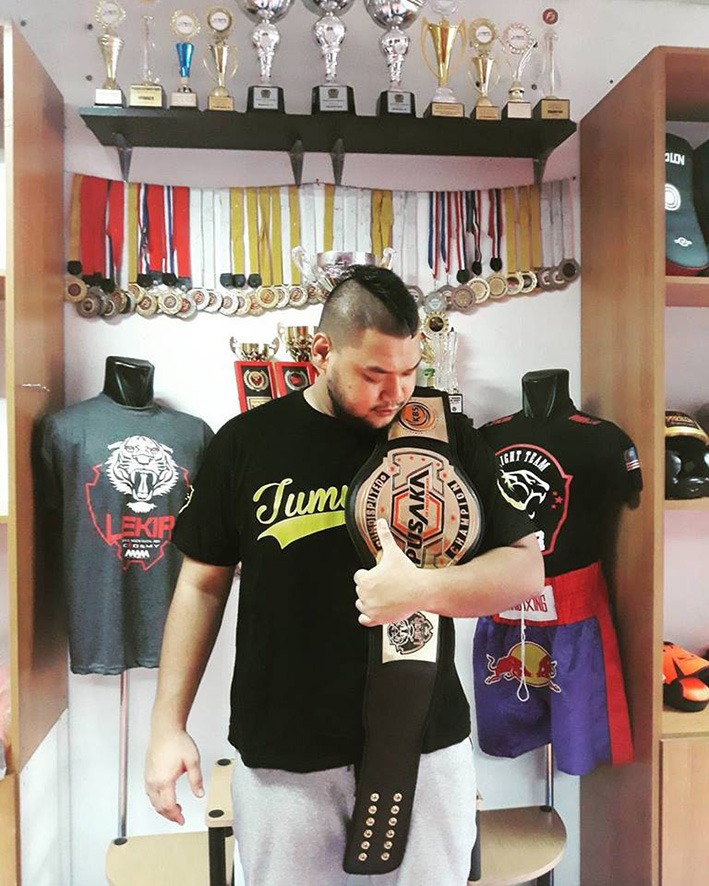 Champion of PUSAKA Super 4
This win does not satisfy Azreel, in-fact it serve as a motivation and gives him confidence to do well in the grand finals to add MIMMA's heavyweight belt to his collection.
The heavyweight actions will hit like tidal waves in the MIMMA cage when Malaysian Superboy takes on Sarawak Khaiju, so get your tickets and witness the crowning of a new champion on 30 March 2018.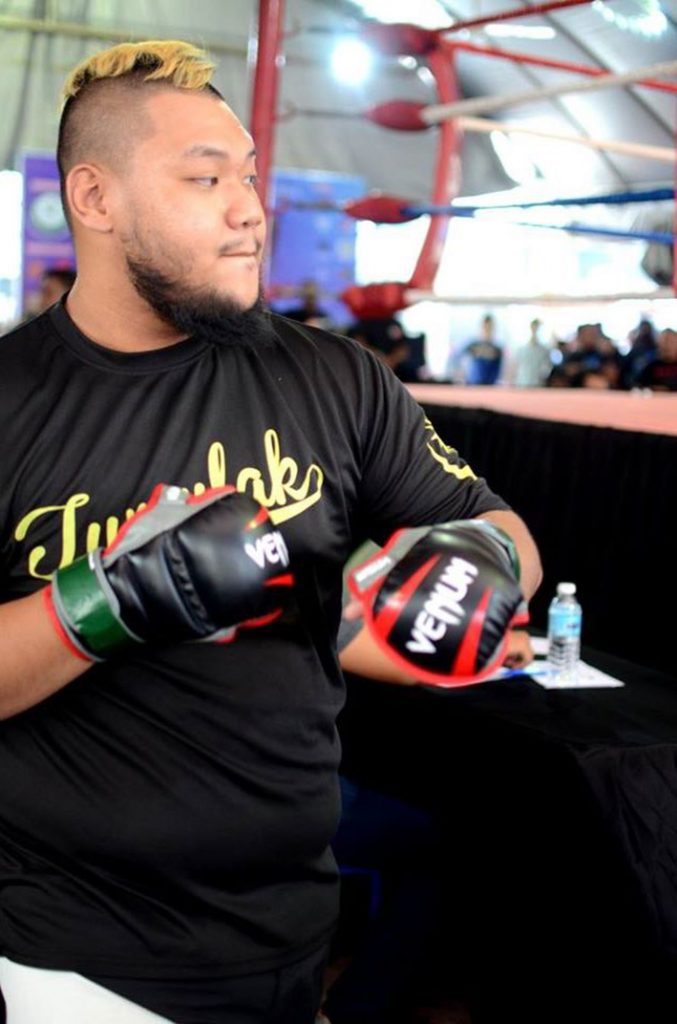 ———————