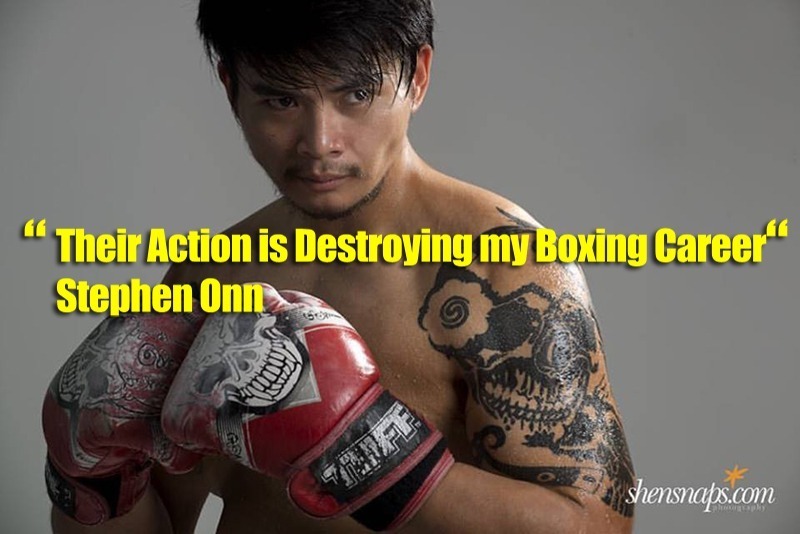 pix by shensnaps.com
In MIMMA season 2, saw a young lad from Sarawak making an impact and reached all the way to the grand finals to challenge the then middleweight defending champion Chong Jing Yi. Stephen Onn Jenggieng grew up in Mukah and was battling with weight issues when he was a teen. Enough of facing taunts and tease he decided to shed all the pounds to improve his health and self-confidence, by taking up martial arts.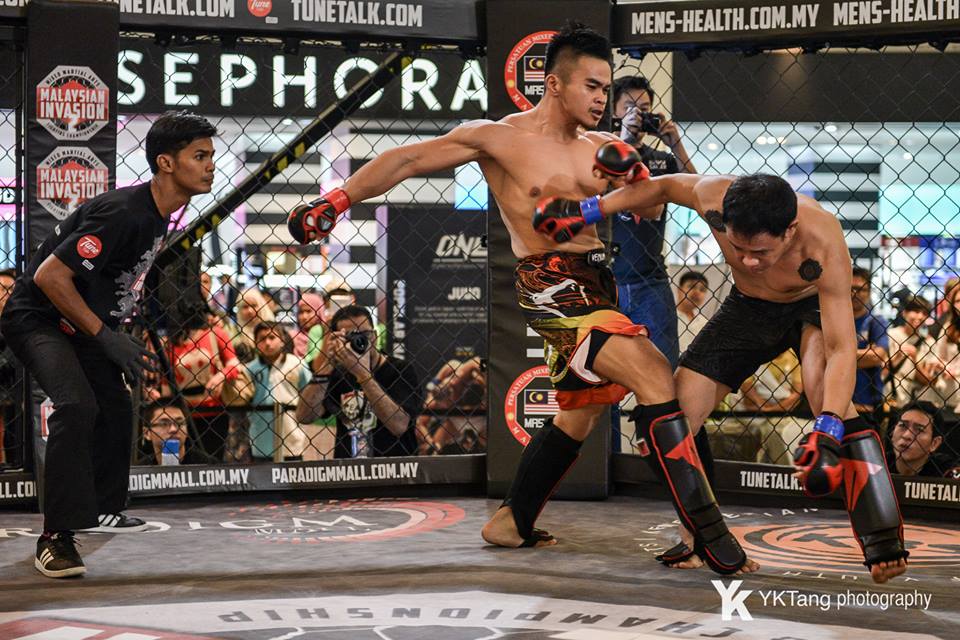 Bringing glory to Sarawak through MMA. Pix credit: YK Tang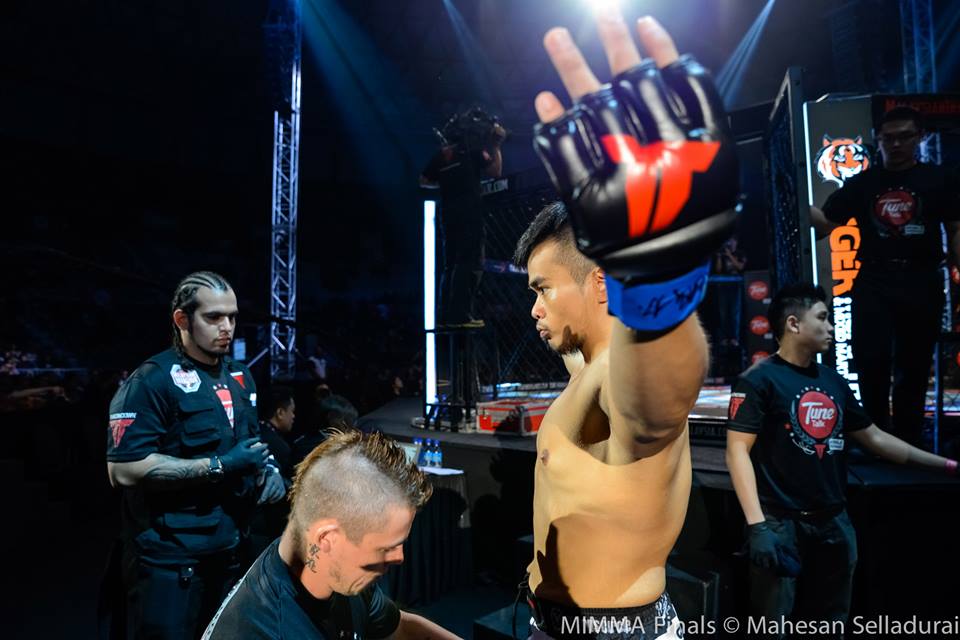 Grand Finalist of MIMMA Season 2. Pix credit Mahesan Selladurai
"It started out because i thought it looked cool but then slowly, i appreciate the art, it teaches me the way of life, it teaches me lessons that i can never learn anywhere else, and now my objective is to showcase the beauty of my art, sharing what have learnt" Try to make the world see from my perspective through the art"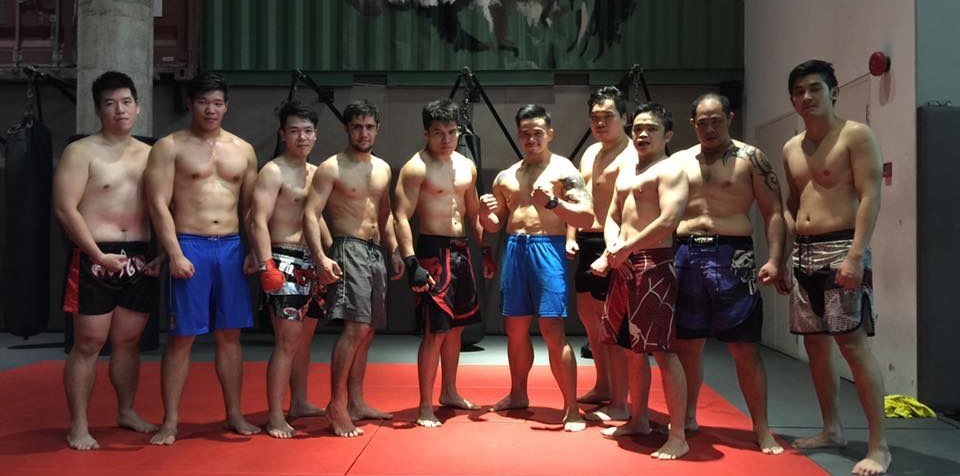 with his GYMBOX family. Stephen 5th from right
He took up Muaythai and became very proficient at it. Represented Sarawak in the national Fit Warriors Muaythai competition and won bronze. After 2014's MIMMA, Stephen focus on his boxing training under Sarawak state coach
Fred Mandangi
whom he trained with at
Gymbox
. Boxing became his obsession and after winning the Golden Gloves in 2015 Stephen set his mind to become a national boxer, aiming to box for Malaysia in the 2017 SEA Games in KL. Inspired by his fellow Sarawakian, Sapok Biki whom represented Malaysia to the 1996 Atlanta Olympics and brought fame to Malaysia in the 1998 KL Commonwealth Games.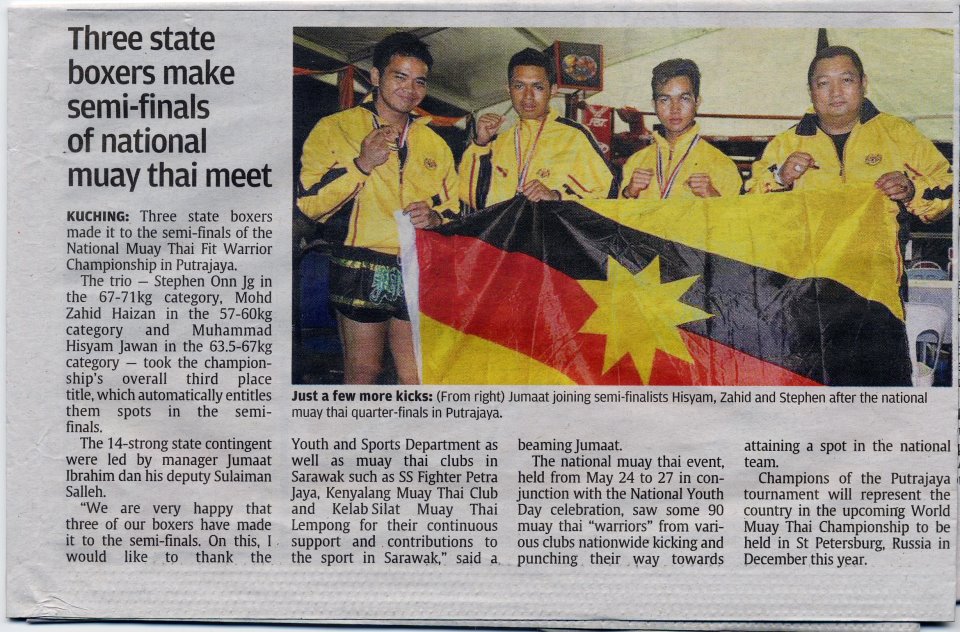 Bringing glory to Sarawak through Muaythai
The 2015 Golden Gloves, Stephen fought as a Sarawak athlete even though he trained on his own in Gymbox, as boxers need to be assigned to a state. After this victory he was promised a spot to the Malaysia Cup that same year. But unfortunately he was later informed that there's not enough budget to include him as they only have funds to send the SUKMA team. Instead he was promise to be send to a competition in Pesta Pulau Pinang.
He was advised to register under the association but as he waited for the form that never came, he canceled his Christmas holiday with his family to prepare for the tournament. Only to be told by text message two days before the tournament that the association was not able to send him due to lack of budget for his accommodation.
Stephen further disclosed,
"Somewhere in between, I receive a phone call, an invitation to train in Bangkok, Thailand by this association, but I have to use my own money to fly there because the fund is only for the SUKMA athlete. I said I can't make it coz I don't have the money.
As I wait for them to send me for another competition, I asked if they are going to send any boxers to Malaysia Cup 2016, they said they have no plans for it."
He then received an offer from a boxing club in Sabah to fight in the Mayor Cup in KK. If he wins it, then he has the chance to fight in Malaysia Cup. Stephen decided to jump on this opportunity as he knows that the only way he can proof his worth is by winning. Since he was not attached to any association back then, he took up the offer from Sabah.
He fought and won the Mayor Cup in dominating ways. But the victory was marred by a protest from the association from Sarawak, giving the reason that Stephen fought at Mayor Cup without their permission. Stephen disagrees, as he explained,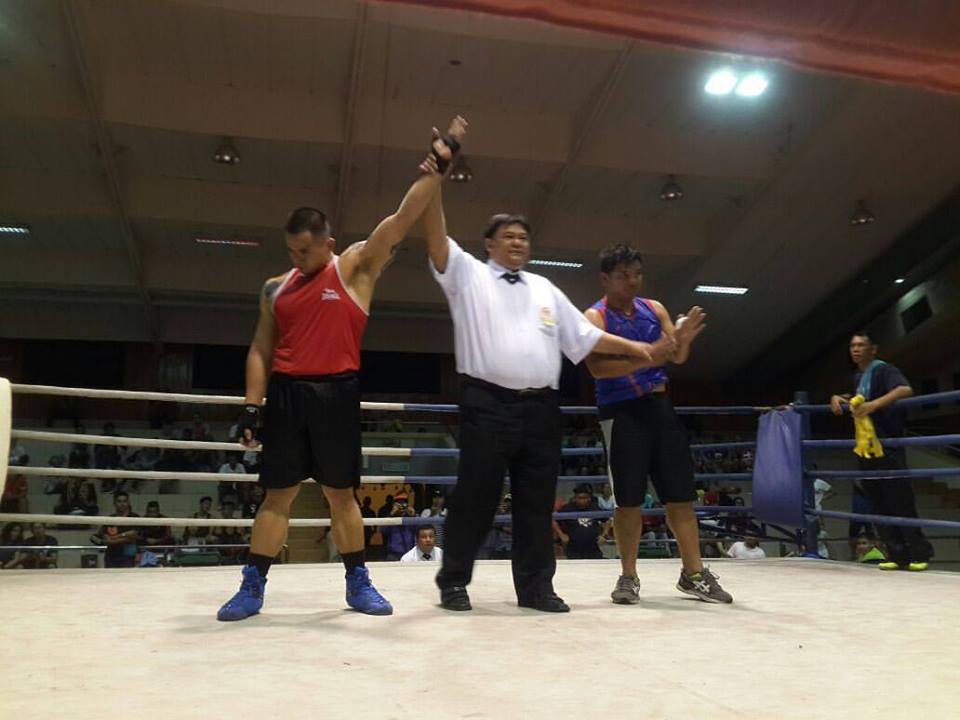 Champion – Mayor Cup KK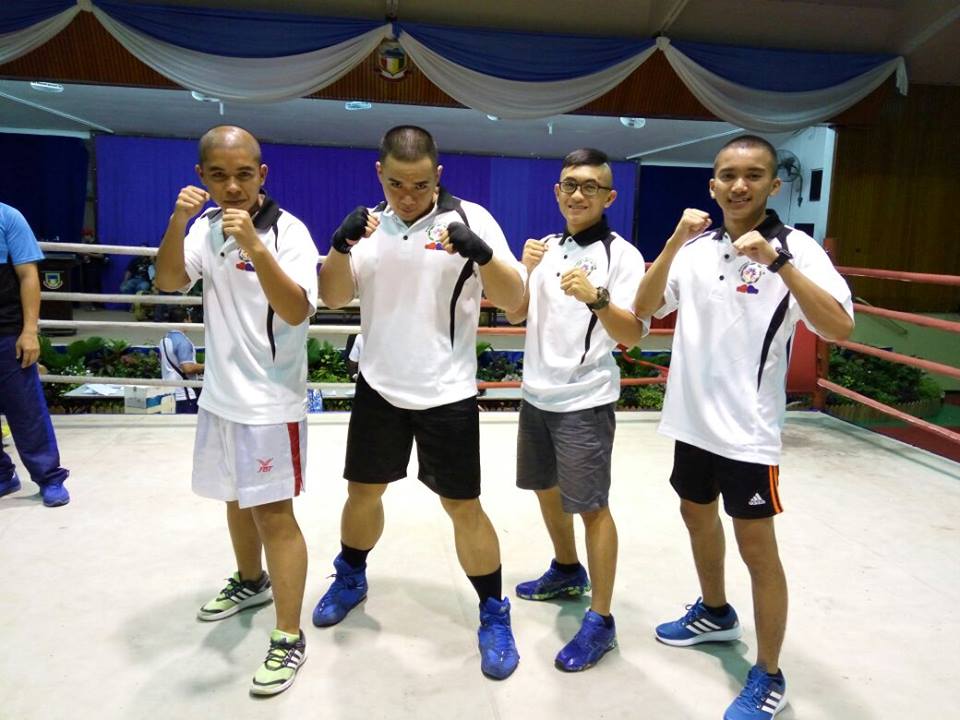 Winning the Malaysia Cup selection in Keningau
"Firstly why do I need permission when I am not associated with them? There's no contract signed. Secondly, I receive no allowance from them, there's always no funds allocated for me to send me for competition. How come I suddenly become their boxer?"
He was told to compete in the Malaysia Cup selection in Keningau in Sept this year. He went on and won the tournament and earned himself a spot to compete in the Malaysia Cup in Gerik Perak. But things started to get worst from there. Representing Sabah, Stephen's team received a protest from the association in Sarawak that stated he had a disciplinary issue with them. The Sabah team relented and just wanted Stephen to fight and showcase his ability even though if he wins, the title will be under the association in Sarawak. But he was not even able to put on his boxing glove as Malaysia Boxing Association took the initial protest letter seriously and suspended Stephen.
Stephen is very disappointed with how he is treated and how this irresponsible association has crushed his dream to be in the national boxing squad. Stephen has proof his ability to box, and he only wanted to fight and win the Gold at SEA Games 2017 for Malaysia.