It started from a twitter war, as Agilan Thani emerged triumphant from ONE Championship: Thrones of Tigers in Feb, against his most accomplished opponent at that time, Taiwanese Jeff Huang. Agilan was on a 5 times winning streak going into that fight. Took him just 2 round to disposed of Jeff Huang in with his favorite move the rear naked choke.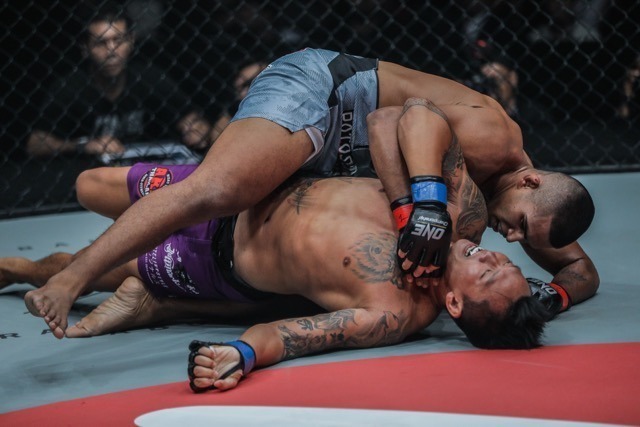 Pix from The Fight Nation
From that victory, Agilan was pushing for a Welterweight title fight in ONE Championship: Kings of Destiny in 21 April in Manila, where Ev Ting was confirmed for a title fight against home town hero Eduard Folayang.
ONE didn't fullfilled Agilan's wish at that time. They won't have two Malaysian challenging for Championship title in one event. Agilan's vs Ben Askren needs to be in the main card. The social media exchange began to intensify as Ben Askren responded and Malaysian supporters started to rally behind Agilan to make the title fight happen.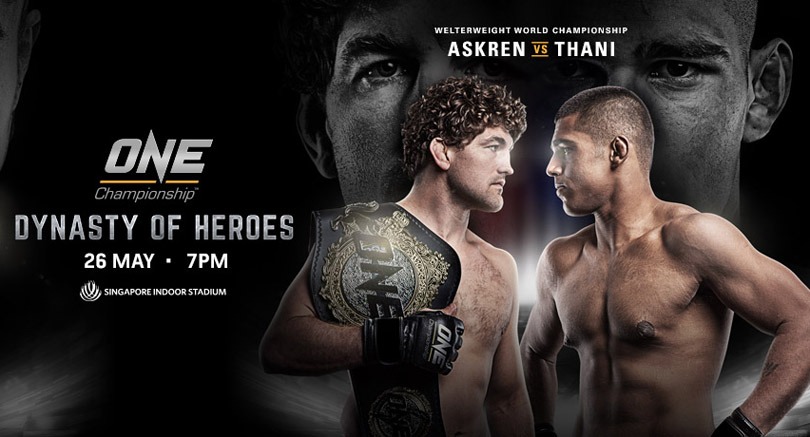 Now it's already a reality. This is fight week. ONE Championship: Dynasty of Heroes happening in Singapore this Friday 26 May will be a chance for Agilan to bring back an MMA world title…a title which Malaysia missed out when Ev Ting lost in a 5 round war with Eduard.
Looking back, Agilan's martial arts journey is like a fairy tale. His is a story of an overweight boy who got bullied in schools. Growing up in Sentul, one of the most notorious area in Kuala Lumpur, with his father as a single parent, life was not a bed of roses. He picked up Karate to equip himself with self-defense skills and earned a purple belt. At age 16 he discovered the art of Brazilian Jiu-Jit Su from Monarchy MMA founder, Samir Mrabet and from there on he progress exponentially.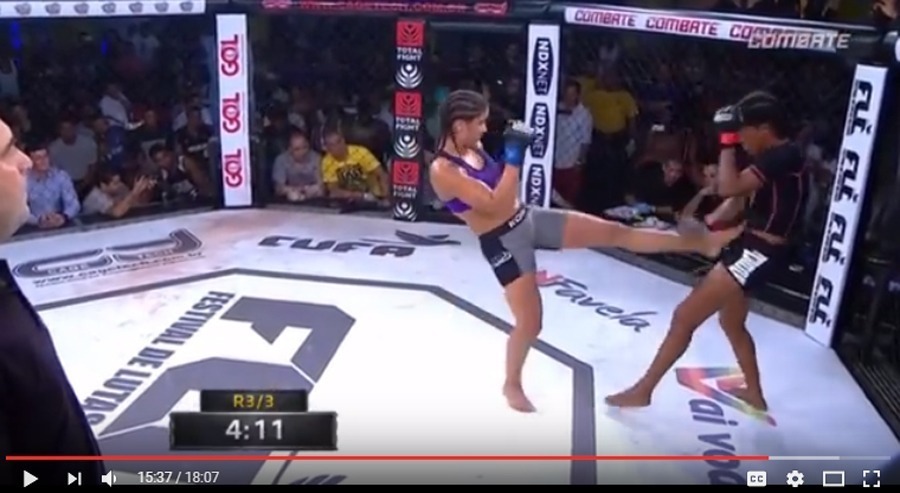 Watch the video on Agilan's early childhood life & his inspiration
Agilan took his first MMA match in a local Malaysian promotion, F3 Championship in 2013. Victory was swift as he took the win in round 1. Season 2 MIMMA was in 2014, and being Asia best amateur MMA tournament, Agilan quickly signed up. In between training, Agilan would be helping out cleaning the gym and teaching few classes. He even sleep in the gym.
It took him 5 win to became MIMMA Welterweight champion. Disposing all except one of his opponents by submission or TKO. His talent was noticed by Victor Cui and ONE Championship signed him up in 2015. Agilan stayed very active, he fought 3 times last year. To date Agilan holds a 6 fight win streak. All six fights never go beyond round 2.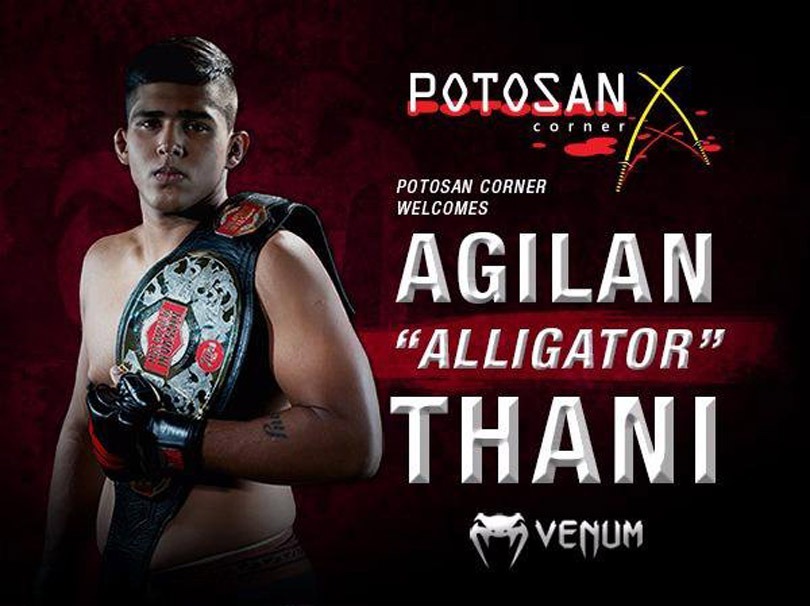 Winning MIMMA season 2 catapult Agilan to MMA stardom in ONE
Agilan is not known for fancy striking. He plays smart, avoiding trading punches by staying close to his opponent and ever ready to go for take down and stick to them like a leech. From there he will constantly peppered his opponent with short strikes to loosen them and once a window of submission opportunity appear he will take it in lightning speed to finish the fight.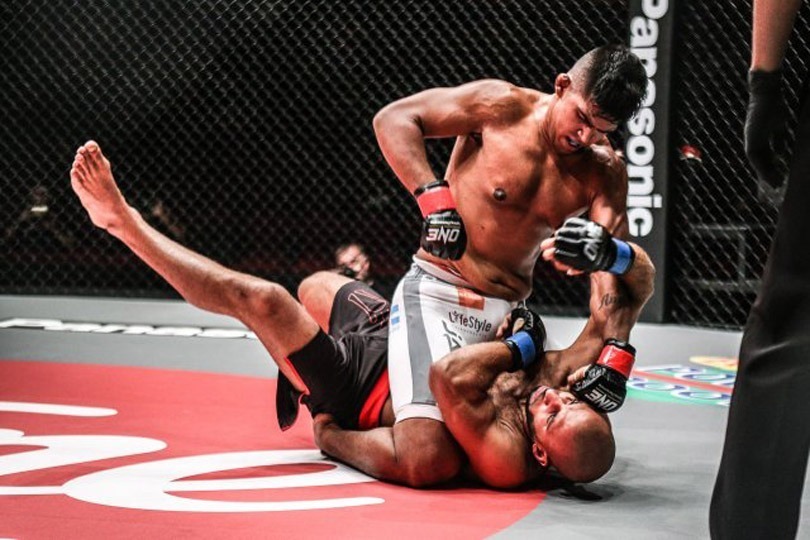 To date, Agilan considered his fight in MIMMA2 semi-finals against Norahmed Ali Zahreh to be his toughest, even though Agilan took the win with a submission in round 1, but that was the time he felt he was in real danger.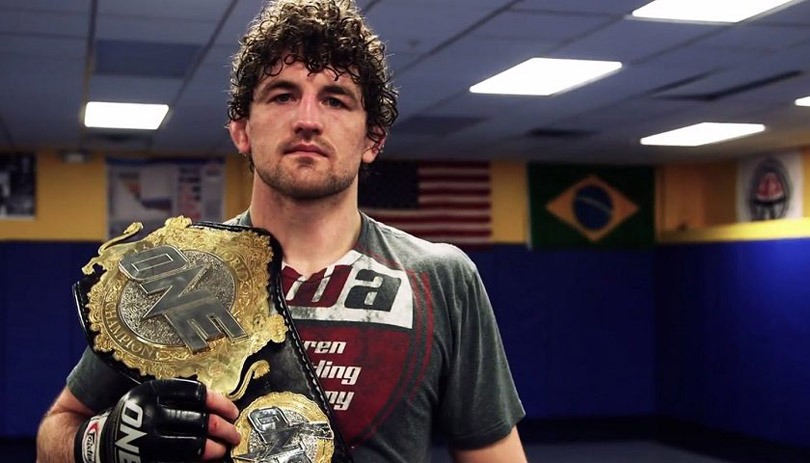 Standing in Agilan's way for ONE Championship gold is 32 year old Ben "Funky" Askren. Going against Askren is certainly a big step up the plate. Ben is touted as one of the most talented wrestler in MMA and considered the best welterweight talent outside of UFC. Ben achievement in wrestling has given him an undefeated record of 15 wins.
Funky ply his trade mostly in Bellator, which he fought 9 times. Winning the Welterweight title in 2011. But many have the opinion that Ben did not fight the best welterweight there is, whom mostly is in UFC. But Ben couldn't see eye to eye with Dana White and so he took up the offer from ONE.
He first fought in ONE in 2014, then challenging for Nobutatsu Suzuki Welterweight title in his 2nd fight in ONE FC 19, which he won in just one round with a TKO win.
His 3rd ONE fight against Brazilian Luis Santos in April 2015 was disappointing, as it ended with controversy. His eye poke ended the fight in round 1 and the fight was declared a No Contest results. A rematch was scheduled in Nov 2015, but that too ended disappointingly as Luis didn't make weight and the fight was call off.
A championship fight against Vitaly Bigdash was initially scheduled in Bangkok but was called off due to Thai King's passing.
The last time Ben fought was in April last year, winning it by going the distance in 5 championship rounds vs Russian Nikolay Aleksakhin.
Agilan fighting style is similar to Ben. Their style may not be visually entertaining, but it is very effective. It's the kind of styles that keep themselves from getting lots of damage.
"If he takes me down and submits me, I will retire." said Askren. Not because he thinks it will happen, but because he is supremely confident that he won't be schooled by Agilan. But the pressure is on him. There's so much at stake for him, being undefeated and the title holder.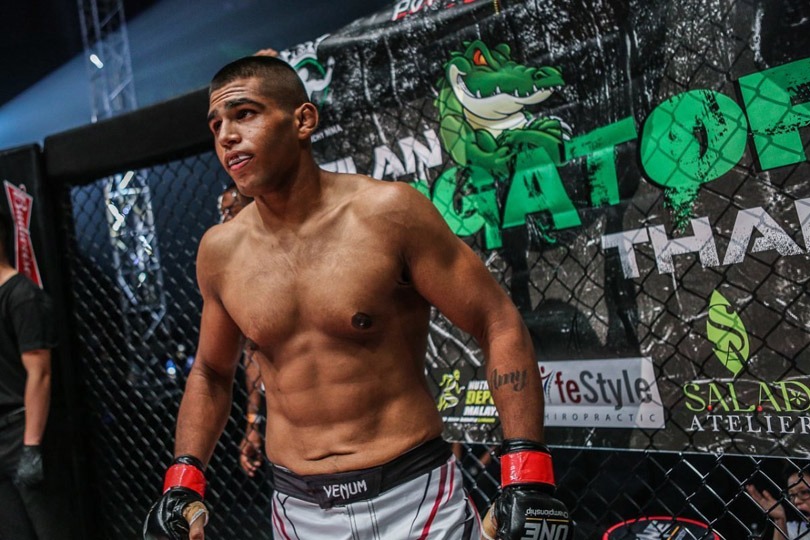 Agilan being just 21 and an huge underdog has nothing to lose. He is hungry, driven and motivated to proof that Askren is defeatable as he sees that there are holes in Askren game that he will take advantage of.
This Friday, on the main card will be Angela Lee also putting her Straw weight title on the line against Brazilian accomplished kickboxer Istela Nunes. To make things interesting ex ONE Lightweight Championship title holder Shinya Aoki will go against Gary Tonon in a special grappling super match.
ONE Championship is pulling off all the brakes for this Friday 26 May show with many other local heroes such as Singaporean Female MMA star Tiffany Teo of Juggernaut Fight Club and newcomer 19 years old Amir Khan from Evolve MMA.
and many other regional heroes.
They planned to make an impact which will soften UFC's return to Singapore on June 17.