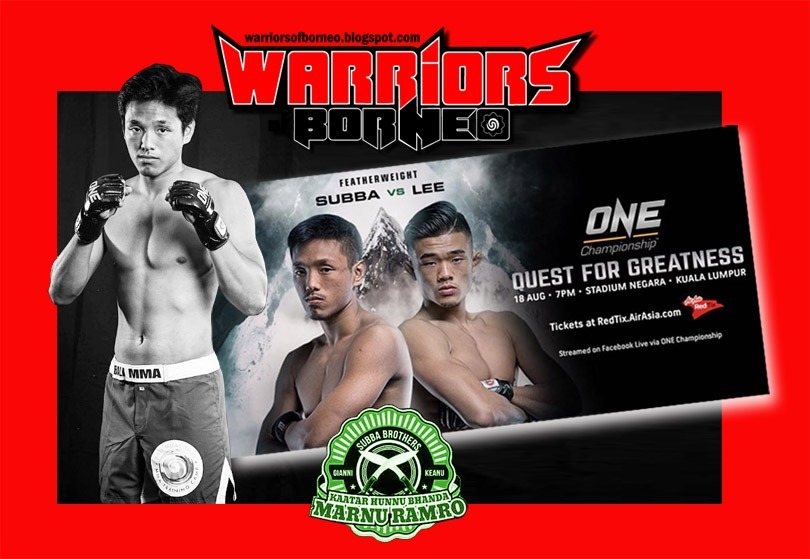 ONE Championship: Quest for Greatness is set to take place at Kuala Lumpur on Friday 18 August night. 10 bouts will be competed with the main card featherweight title fight between marat Gafuroz vs Martin Nguyen.
But an exciting card in the prelims surely not to be miss is the highly anticipated fight between Malaysian Keanu Subba vs Singapore's Christian Lee. Not just because of the sports rivalry between the two country is on the line here, but also this fight will established the winner to become a true contender ONE Championship featherweight category.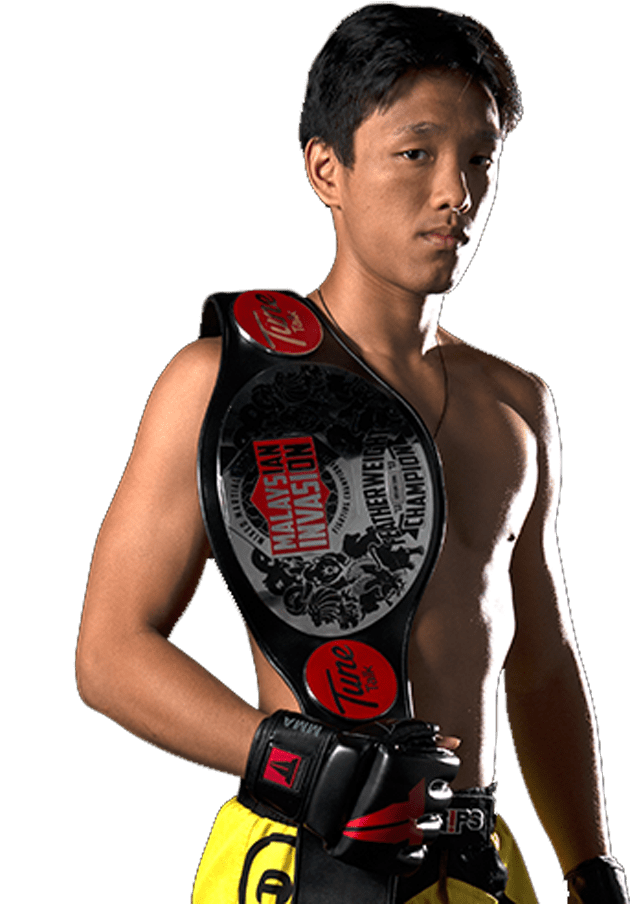 Keanu is the product of the highly successful amateur tournament 
Malaysian Invasion MMA (MIMMA)
. In MIMMA's 2nd season in 2014, Keanu took a 1st round TKO win to become the featherweight champion.
Realising the talent this young kid possessed, ONE signed him up and he picked up two 1st round victory, before being match with Christian Lee for a April 2016 date. But that match up failed to materialised as Keanu suffered an elbow injury.
After a brief rest, hunger for a fight, Keanu agreed to fight China's raising star Li Ka Wen in July 2016. Not fully healed from his injury Keanu lost the fight but with a very commendable 3 round decision.
It was back to the drawing board for Keanu as he put in additional training to up the ante of his game. 2 months after that fight Keanu is back in winning ways and has collected another two 1st round win to be matched up with Christian again this time.

Christian Lee is the sibling of Angela Lee, ONE Championship female Atomweight Champion. He works as an Assistant Instructor at Evolve Mixed Martial Arts in Singapore on a seasonal basis. Christian is a multiple-time Junior Pankration World Champion with a Purple Belt in Brazilian Jiu-Jitsu and was voted 'Most Outstanding Athlete' at the 2013 FILA World Championship after winning five World Titles across the disciplines of Brazilian Jiu-Jitsu, Pankration, MMA, and Submission Grappling. He also holds a 1st degree Black Belt in Taekwondo and TDS.
When he turned pro, he picked up 5 straight win all via first round and well known for his aggressive and blitz style. Christian suffered his first lost in August 2016 at the hands of Martin Nguyen. The loss gave him a very good learning more than his first 5 victories, and he made a promise to return better than before.
He returned to winning ways in April this year defeating Wan Jian Ping, which sets him up on a head on collision with Keanu.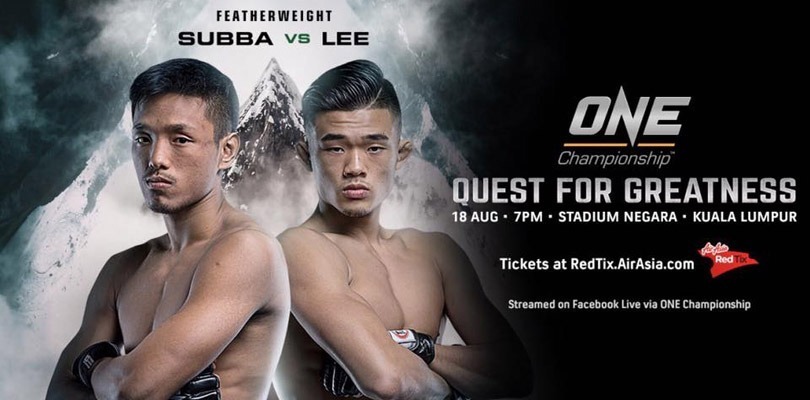 As always for his fight preparation, Keanu together with his brother Gianni trains at Bali MMA & when he is back in KL, sharpens his tools of trade at Monarchy MMA. Keanu also was involved in helping the founder of Bali MMA , Andrew Leone in his last 5 August title fight vs Bibiano Fernandes. Andrew lost in that fight.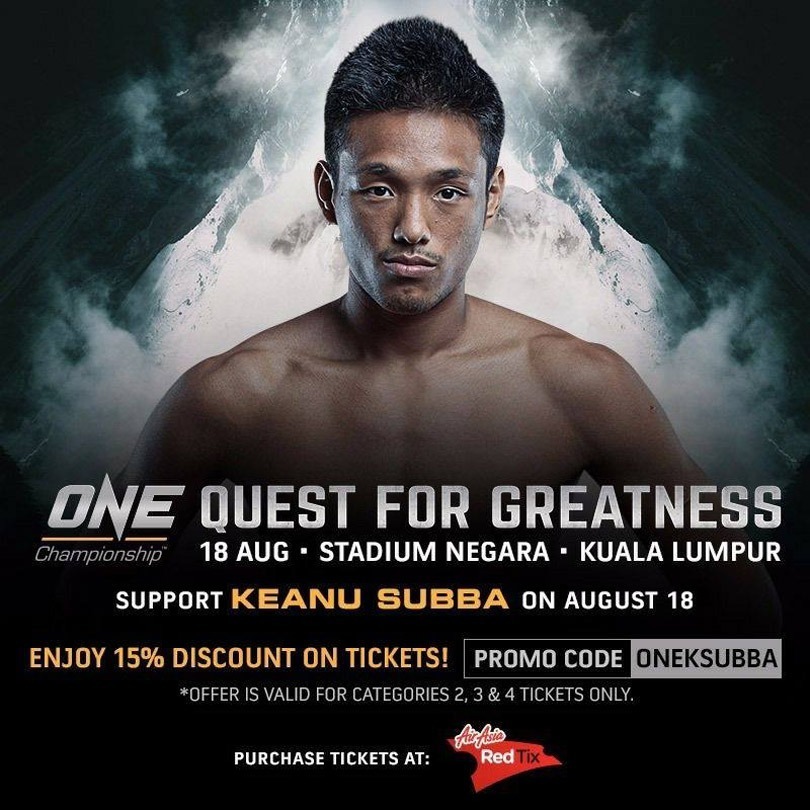 "Andrew looked great going into the fight and prepared well. Just got caught with a good knee. Sometimes you don't see it coming."
Ask on wheter that lost affected Bali MMA's morale,
"Andrew is a beast and great example to the whole team. Anyone that has trained with him knows he is a high level athlete. Sometimes we get caught, these things happen just have to learn and move on."


On what he thinks of Christian's first lost last year,
"He was wild in that fight. You can tell from his last fight he learned to be more patient with his strikes. I'm glad I will be fighting a better Christian Lee from the last he fought. I'm excited for this fight and I can't wait to show the world what I can do."


Ask on the Merdeka spirit & Malaysia hosting of the SEA Games,
"I am very excited to watch the SEA Games I'm sure Malaysian athletes will excel and do us proud. I always look forward to watching the fire works every Merdeka."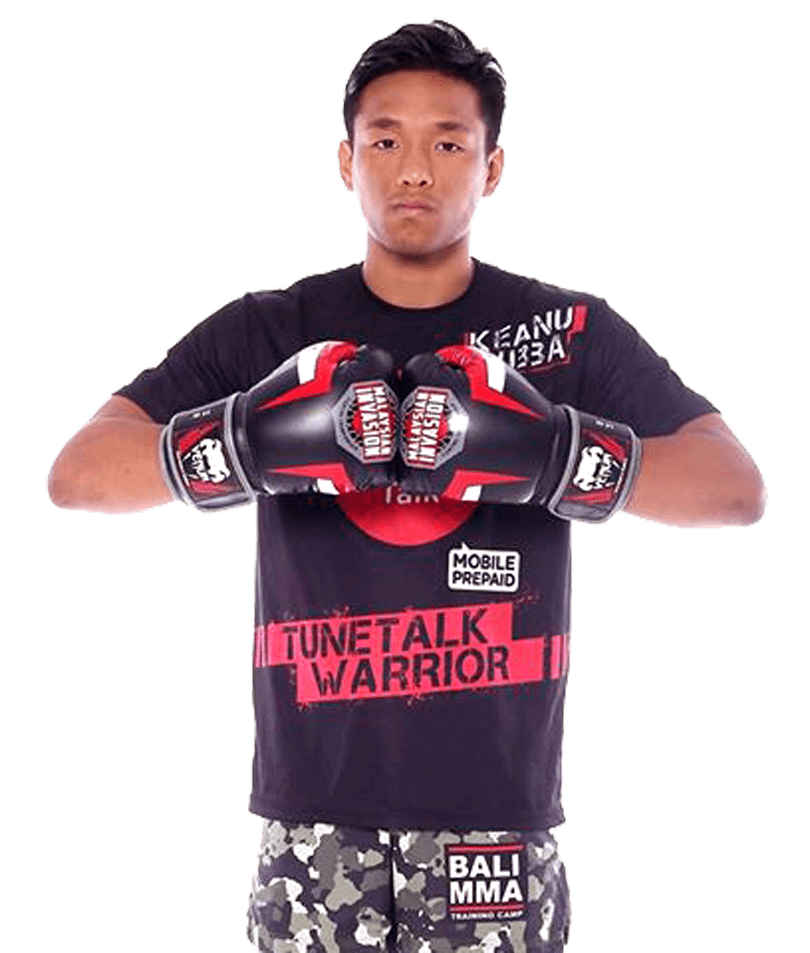 Tune Talk Warrior Keanu Subba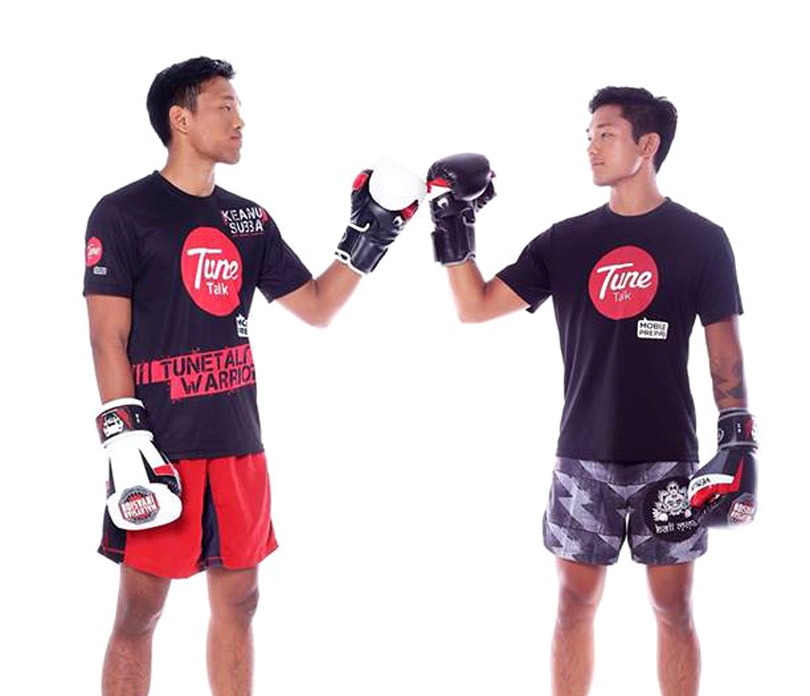 Always in Tune with his fellow Tune Talk Warrior & elder brother Gianni Subba, whom will also be fighting in the cards on Friday