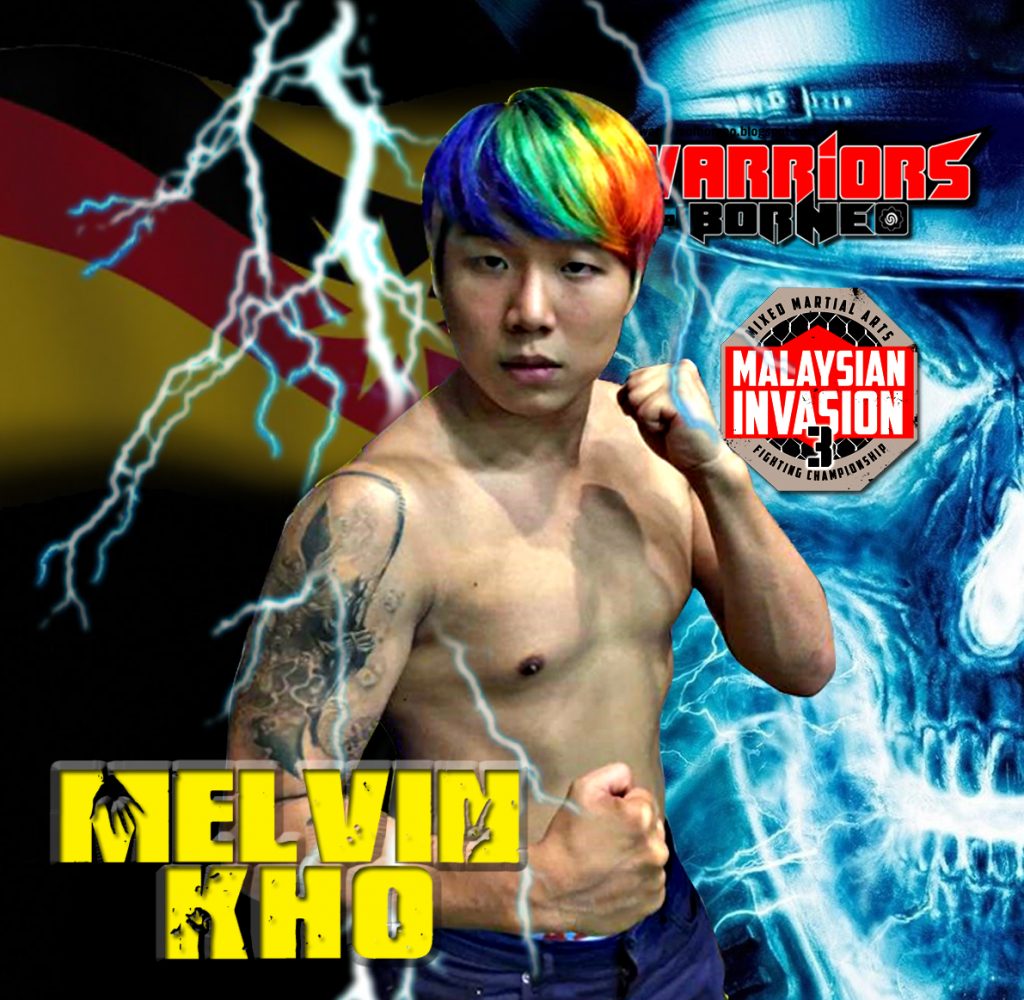 The proverbial Bad Boy of Kuching.
Melvin is Jace Law's team mate in Gymbox. They knew each other from street dance activities. These guys can shuffle! Later on in 2012 Jace took up Muaythai in a popular Muaythai gym in Kuching. Melvin enquire Jace about it and they started to train together there. In 2013 Jace ws gearing up for a Muaythai fight, but his gym replaced him with another fighter. Feeling dejected, both of them left and joined Gymbox and became the founding member and the pioneer of MMA in Kuching.
Still living with his parents and brother, Melvin work part time in Gymbox, this gives him more opportunity to do what he loves…training. Melvin love challenges, and MMA suits him well. He loves the intensity and the wide area it covers as a complete martial art. To Melvin, there's so much to learn and the learning never stops, everyday there are new skills to acquire and this gives him the motivation and purpose. MMA also gives Melvin direction in life, he's now very focus on training compare to the time when he just left school and feeling lost.
Melvin is born in 1992 year of the Monkey in chinese zodiac. He will create 'mischief' in the cage vs Gino Tan of Penang. Both has been exchanging challenges online and things looks like going to heat up to the max come this 10.10.15.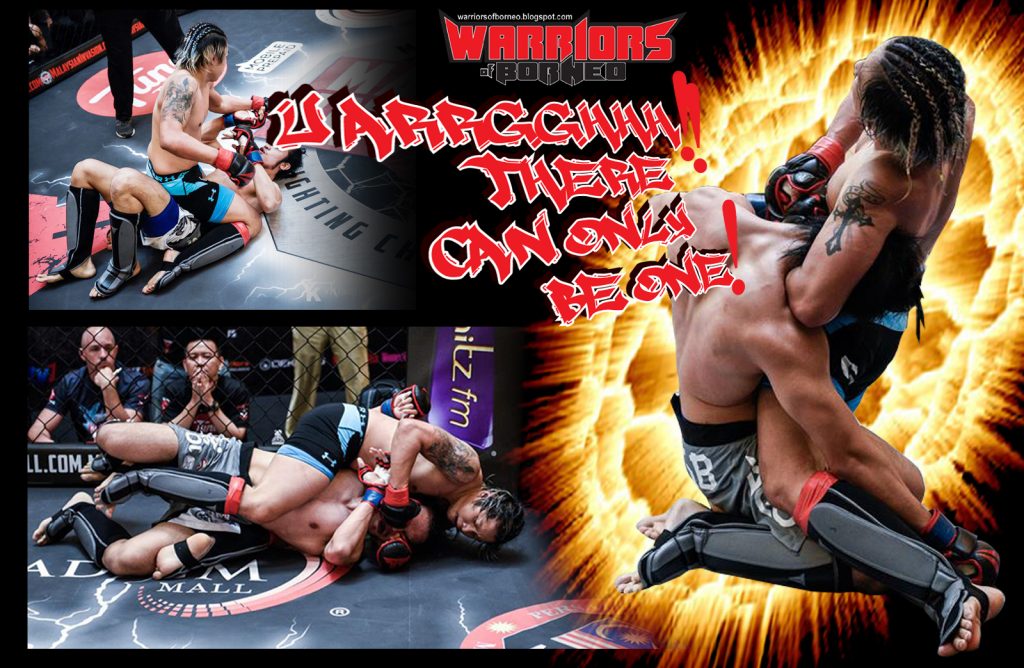 He qualified for Grand Finals in his fight vs Teh Kah Wei, whom was disqualified due to illegal move ( neck crank ). Gino will be Melvin's ultimate test as he is an experience guy with fights in Ultimate Beatdown and Elitez Fight Night.
—————————————————————
You are from Kuching right? Tell me about yourself.

Yes I am from kuching. I live with my grandma,parent and a younger brother. 
My dad had already retired and my mom is a teacher. 
I dislikes following rules made by others, so I prefers to make my own. 
I'm an individual who definitely marches to the beat of a different drum. 
I'm carefree, spontaneous and daring, I will try just about anything once.
What does it feels like to be in the Grand Finals of MIMMA3? Were you expecting to reach this far?
I feel happy, excited and a little bit nervous reaching the final because I think it's a whole different experience when fighting inside a stadium with thousands of crowds so the pressure definitely is there. Ya I'm surprise because I can't deny that I am actually quite lucky this year. My fight record is 2-1 amatuer.
Tell me about your Semi final fight, which your opponent Teh was disqualified.
I respect my every opponent because they are part of my martial art journey and compete with them to make me grow.
As for that fight I believe it wasn't his intention to do the illegal move he might just rush for the finish and didn't realised its illegal. But what done is done and in that moment I can't continue to fight so that fight was declared DQ. I know many people wasn't happy about the result and there are some humans that say I was acting but I don't really care what they think. It's my journey it's not theirs. Even I'm not happy with this win either but I can't dwell on the past, I'm looking forward to prove myself even more in the grand finals.
So what's your plan for Gino?
Depends on the situation because its MMA I'm prepared for striking as well as ground so we will see.
Have you studied his fighting styles?

No. Until now I haven't studied any of my opponent. My coach will do it for me so I just follow his game plan.
And we do a lot of situational drills so I believe in my ability of adapting to situation.
How was it training at the fame TMT in Phuket?
Training in TMT is one of the goods time that I will remember in my life. The training is tough it strengthens me physically and mentally, and I learned some great techniques there with some high level fighters. After training we are fed with nutritious rich food.
I made some new friends there and had a lot of fun with them so it's a good time training there.
Are you being recognized in Kuching for your MIMMA fights?
Not really. Because MMA is still very new here in Kuching. But there are family and friends that supported me too.
What do you think of MIMMA?
The support given by the MIMMA's team is phenomenal. They do everything they could to help us in our fight career, bringing more exposure to us.
How is your final preparation like?
Striking, wrestling, groundwork and situational drills. I don't have to cut weight; my walk around weight is 76-78kg. So I don't need to cut for welterweight. So the final week is not that intense I will have to just focus on my mental.
How do you unwind?
Usually I will just rest at home after a hard training week or hang out with friends.
What have you to say to Gino?
Gino is my friend now so I hope both of us will give our best and may the best man win!