Allen Solomon Chong is itching for a fight. He was in full battle mode preparing for a match up for ONE Silat in May, but ONE Silat postponed the whole event until further notice. Not wanting to let all the preparation go to waste he was actively on the lookout for a match.
In comes Hex Fighting Series. A fight in the Lightweight of Aidan Aguilera vs Raphael Scott was almost scrap due to the injured Raph pulling out. The promoter started looking out for a fighter with 2 fight record to match up for Aidan (2-0-0). One week before the fight which falls on 24 June 2016, Allen agreed. Allen (1-1-0) last fought in June 2015. A lost to Thai Chamlong Chanream in Malaysian Invasion: Mixed Martial A'rr. He will be eager to bounce back from that lost.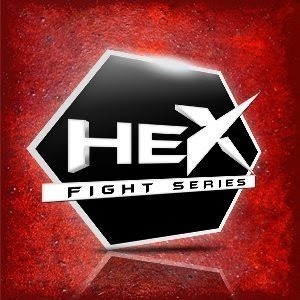 Allen is a brown belt in BJJ and first learn BJJ in Australia, when he was studying there for his degree in architecture. Coming from the background of TaeKwon-Do Allen was intrigude at BJJ and learned it from the pioneer of BJJ in Australia, the highly acclaimed Master John Will.
Allen became a pioneer himself in BJJ for Borneo. Bringing back what he has learned to Sabah. He open up his own gym – Alpha MMA and formed Sabah BJJ Association. He won the inaugural Malaysian Invasion MMA (MIMMA1) Lightweight belt, using his superior ground game.
In 2014 he represented Malaysia to the International Mixed Martial Arts Federation  (IMMAF) World Championship in Vegas. Allen became first South East Asian to qualify for UFC's The Ultimate Fighter China. He turned pro fighting in Ultimate Beatdown 15 defeating Arnel Lomibao from Philipines.
His opponent Aidan, whom is younger at 25 and taller train out of Adrenaline MMA, He holds a BJJ purple belt. Aidan will have his home town Melbourne crowd support and is known as the 'all round nice guy'. He is trained by Chris Brown, Australia's 5 time Olympian in freestyle wrestling and holds the record as the person to defeat Renzo Gracie twice.
Aidan look to improve on his 2 fight winning streak. He last fought in July 2015 in Hex Fight Series 3, defeating the late Sam Kitchener with a first round KO.
Australia is no stranger to MMA. UFC already had 9 events here. In November last year Melbourne hosted a record breaking attendance in UFC 193. It went down in history as Ronda Rousey's 1st career lost to Holly Holm in a devastating 2nd round KO.
Australia also have many home ground MMA talent of high calibre such as Mark Hunt, Sao Palelei, and George Sotiropoulos . Hex Fight Series (HFS) is base in Melbourne and is the leading local MMA promoter in Australia. HFS is credited as the first promotion in Victoria to ditch the traditional boxing ring, showcasing the use of the cage since the longstanding government ban (2007) was lifted (early 2015). From their 1st event in March 2015 right after the ban was lifted in Australia's Victoria territories, HFS is now on it's 6th event.
The main card for HFS6 will see a grudge match of two ex UFC fighter Brian Ebersole vs Steven Kennedy for the middleweight belt. Brian is an MMA veteran with an astounding 51-17-1 record. He fights out of Tiger Muay Thai in Phuket. Brian was at UFC for 4 years at held a 5-3-0 record there. He last fought in June 2015 and has since retired and focus on coaching.
Steve was release from UFC after two consecutive loss and was an ex student of Brian. Brian relish to teach Steve one final lesson as he felt that Steve has been leveraging on his name as an ex students and claim that he is better than Brian.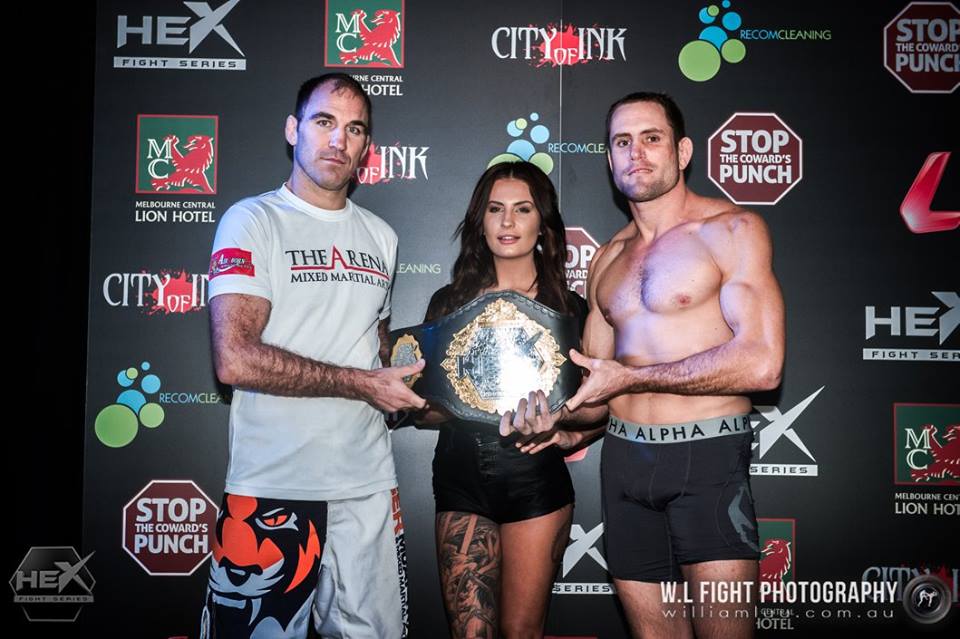 Pix from Hex Fight Series FB . Pix credits to WL FIght Photography
Warriors of Borneo will be behind Allen Solomon Chong for his fight. Initially a lightweight fight, the fight now will be a catchweight fight with Allen weighing in at 68.4 kg today and Aidan 68.5kg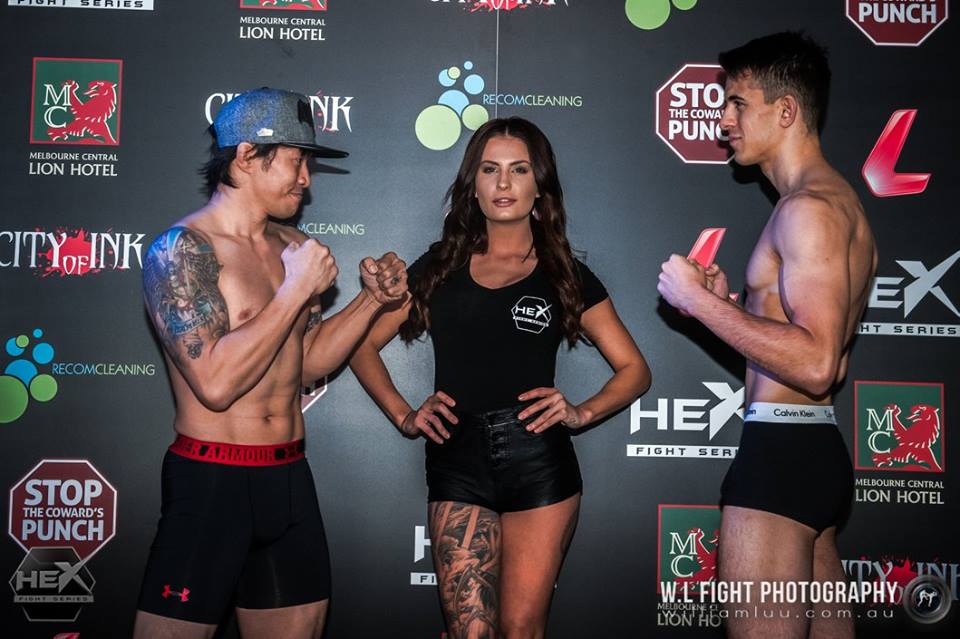 Pix from Hex Fight Series FB . Pix credits to WL FIght Photography
Check out Hex Fight Series FB for live updates.