The shadow of Muhd Meeraj looms large over the middleweight category in MIMMA for many years. Meeraj has dominated this category since winning it with his superior boxing and dominance, as season 3 & 4 champion.
Meeraj has now a fledging career in pro Boxing but he still participated in MIMMA 5. Only fought once in league 6 and a lightning fast victory in the semis against Nik Zainul in 18 seconds.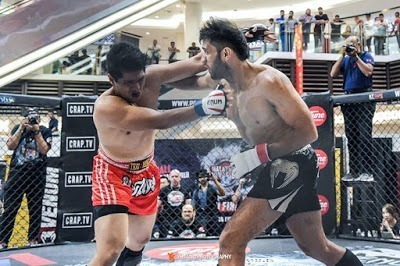 Muhd Meeraj (R) in action
Schedule to fight in the grand finals vs Mohd Fakhrul Izzat of Johor, but it was not meant to be as Meeraj pulled out to focus on his preparation for a trilogy (pro boxing) against Chase Haley in his quest to redeem his loss to Haley May last year.
Meeraj is a heavy favourite going into the grand finals. Now that his looming shadow is cleared. The middle weight grand finals will be focusing on the match between Fakhrul Izzat and Derek Lim.
Mok Judo accumulated 30 points in the MIMMA 5 middleweight's division. Holding a record of 4 wins. With that he qualified as league leaders into the semis vs Derek Lim. He won by unaimous decision.
By Meeraj's pulling out, this has given Derek another chance to redeem his lost to Fakhrul. But Mok will not let it be an easy night for Derek.
—————–
Born in Kuala Lumpur, but grew up in Johor. Fakhrul comes from a big family of 7 siblings. He is the eldest. He graduated from UTM Skudai and has adopted Johor as his home state. Among the martial arts circle Fakhrul is fondly call Mok Judo, due to his beginnings in Judo.
It was when he was 12 that a movie about Judo really left a lasting impression on him and he dreamt of being a Judo athlete. In 2002 when he was 13, he was offered a place in Sekolah Sukan Tunku Ismail (formerly known as Bandar Penawar Sports School) as he was selected for the sports of Judo under a talent identification program.
His first Judo coach is Dash Battulga from Mongolia. Mok achieved a lot in Judo.
"I won 10 national Judo championship. I represented Malaysia for SEA Games 3 times; Korat, Thailand (2007), Vientiane, Laos (2009), Jakarta, Indonesia (2011).


In Thailand I won a 
bronze medal. In 2010 I again represented Malaysia, this time to the Judo World Cup in Mongolia.




Till today, I am still involve in Judo. I train the young Judokas in Projek SUKMA 2018 & 2020 (Johor)."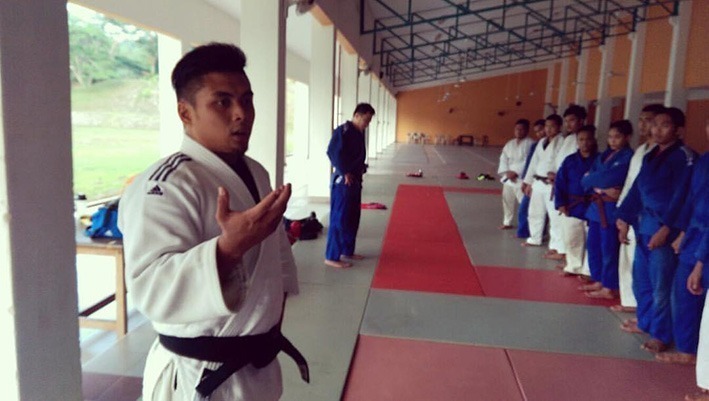 Sharing his knowledge with the new generations
What's in Judo that really makes you fell in love with it?
" Judo is a very niche sports in Malaysia. It requires a lot of strength, which enable me to sweat a lot. I love the great work out it gives. And the fact that you get to slam people on the mat is really satisfying. A properly executed throw is a sight to behold, and the expression on my opponent's face when I slam them truly gives me a high!"


I'm also a rugby player. Judo and the grappling arts helps me in my rugby as there's a lot of take down. I played for the Johor state team and also in the Super League in Iskandar Raiders Club."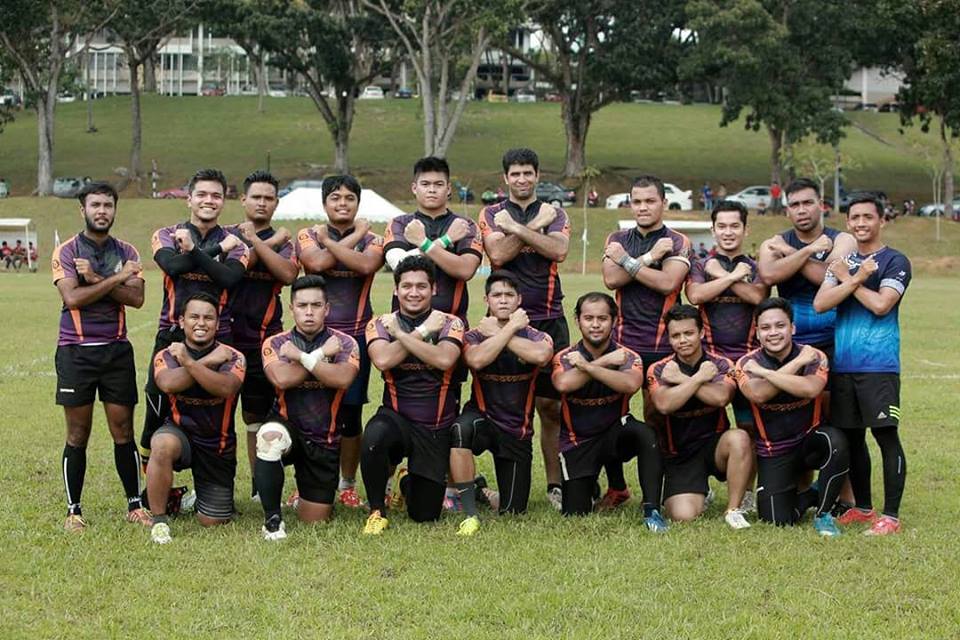 Mok (2nd from left) front row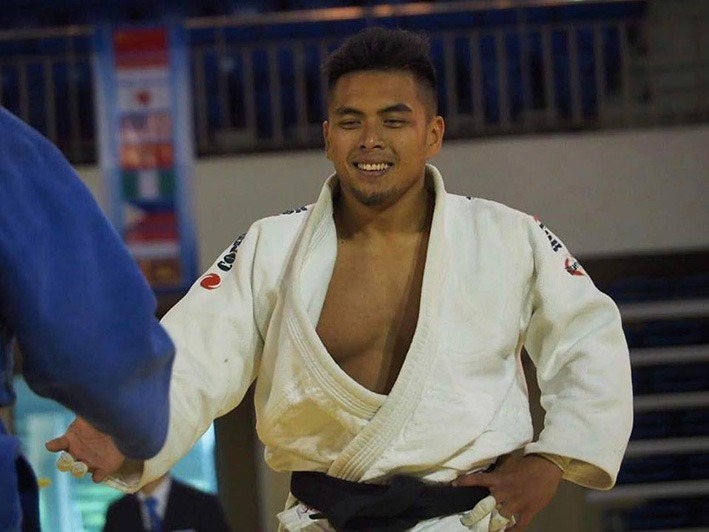 The smile Mok get's went he is able to slam someone
——————————
In 2011, he and another fellow Judoka Mohd Ezzat decided to test their Judo skills in the cage. They took part in the very first MMA championship in Malaysia, Malaysia Fighting Championship. Fakhrul won in the first round but lost in the 2nd.