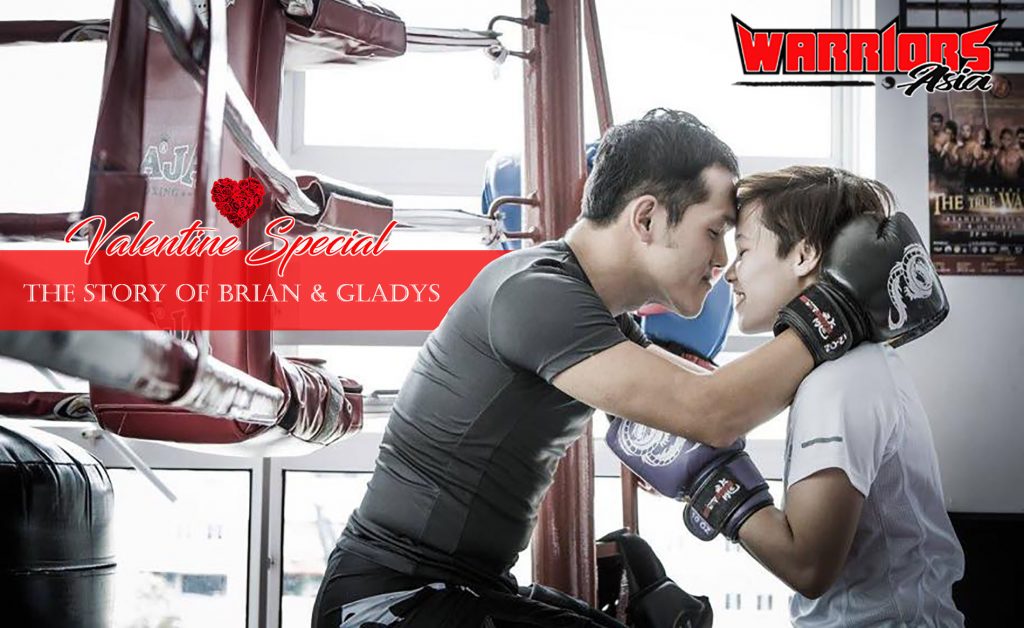 I first heard of Gladys Molling was when I saw her fight in Malaysian Invasion MMA (MIMMA) season 3. Then throughout the years of covering martial arts events, Gladys has been active in MMA, Kickboxing & boxing. There's always a constant company besides her at her corner. Ever presence to support her, that person is none other than her husband Brian Loh.
For this Valentine special we get to know this martial arts couple. Let's get to know each of them first.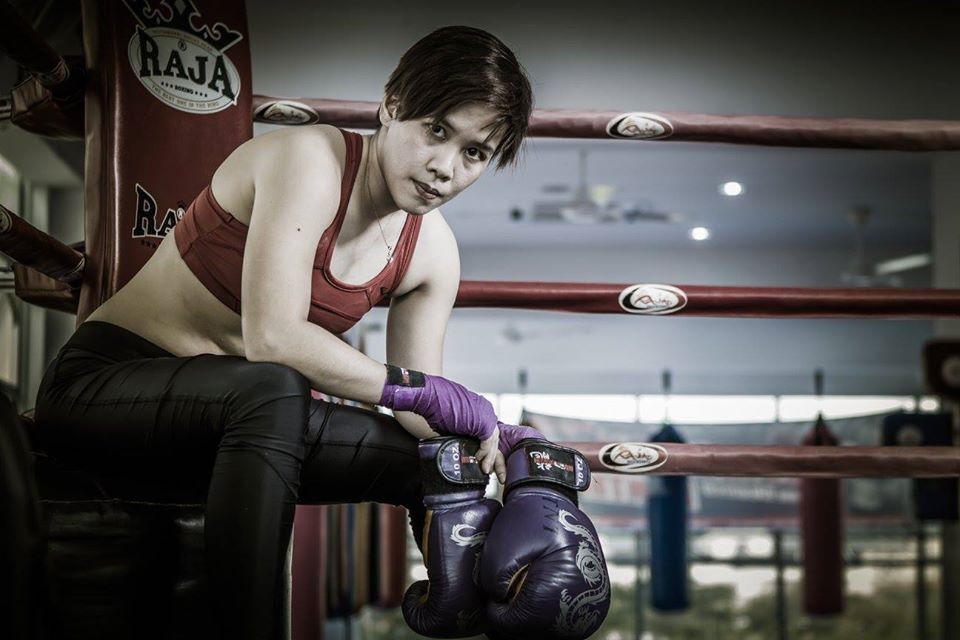 Gladys Molling, may look like ethnic Chinese with her fair complexion but actually she also has ethnic Sarawakian blood running in her veins. Born in Kuching Sarawak to a Bidayuh father & Chinese Iban mother, Gladys early childhood was spent in Bintulu and Simunjan. At 7 she and her family moved to Kuching for good.
Being the middle child, with two brothers, Gladys grew up having lots of siblings fights with them, especially her elder brother. He was also the one that influenced her in picking up boy's toys such as Digimon, Pokemon, Playstation & Gameboy.
She also watched football & basically followed him around with his other friends. So no chance for her to fiddle around with girls toys like Barbie & cooking sets.
In 1996, her dad enrolled her in Chinese school so that she can learn mandarin. In primary school she was very active, couldn't sit still for too long and simply love sports.
But life in primary school was not all jolly for her. She was a bullied victim when she was 8 years old. Mainly because of her being the new kid in school and also her mixed heritage. She couldn't speak Mandarin well causing her to feel out of place, which led her to have very low self-esteem and feeling timid.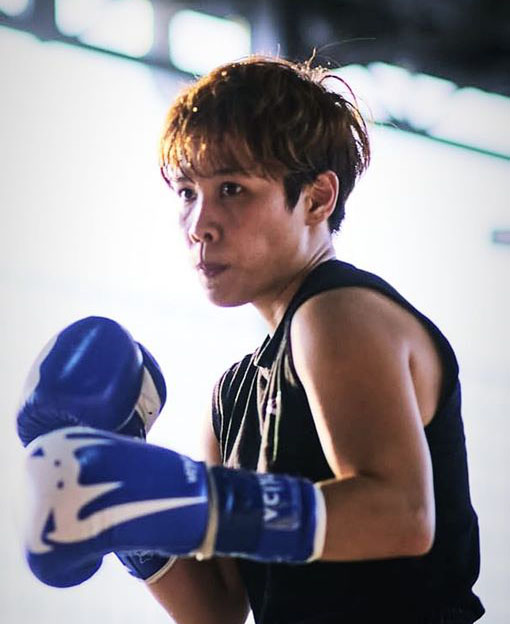 At a young age Gladys already showed determination.
" So one day, I told myself, I can't let this thing to happens as it was hurtful and caused a lot of verbal, physical and emotional abuse, I told myself and promise that I got to be strong and do something about it to change my life."
The turning point in her life was when she was 11. A Wushu centre near her house caught her attention and she quickly told her parent that she wants to learn Wushu so she can learn to defend myself.  This was a start to her illustrious time in martial arts. Gladys picked up Wushu like a moth to a fire. She was so good that qualified to represent Sarawak in Malaysia Games ( SUKMA ) in two years' time. She won gold in SUKMA 2004. In 2005 she participated in Asian Junior Championships in Singapore and managed to win a bronze. Then in early 2006, She won three gold and one bronze medals in the National Junior Championships in Penang. She then went on to represent Malaysia in year Aug 2006 winning Gold in World Junior Wushu Championships!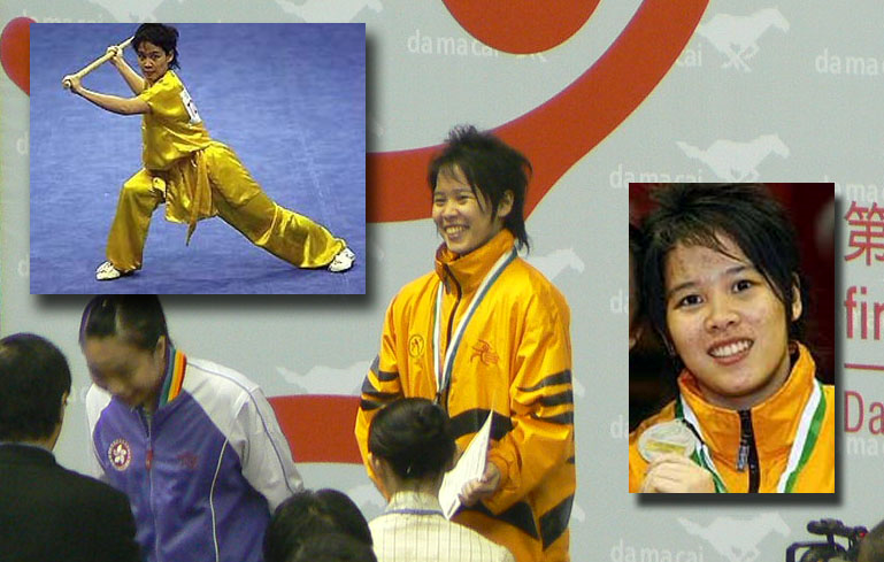 Knee injuries and the time in college causes her to stop Wushu in 2008, but it was not complete stop to martial arts. She picked up Tea Kwon-Do (WTF) and got in black belt.  She then further her studies in Liverpool and graduated with a degree in Science major in Chemistry & Biology in 2012.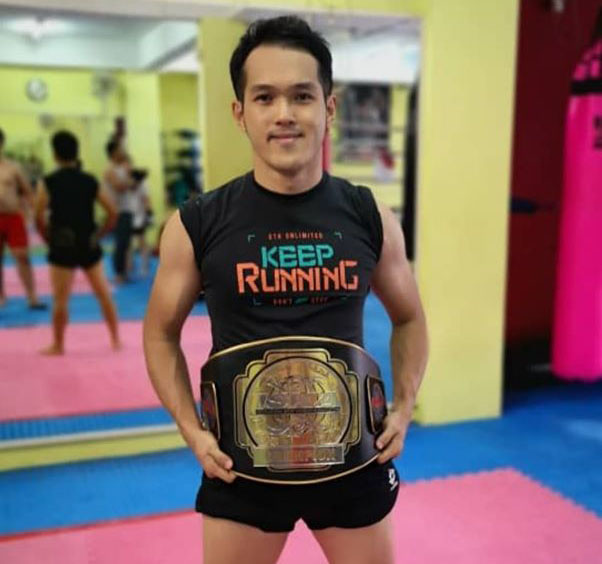 As for Brian. He is from the small town of Dengkil in Selangor. Brian have zero experience in martial art and sport before he met Gladys. It was just a short stint of Tae Kwon-Do when he was in primary school. But it was martial arts that brought them 'together' even though they haven't met each other in person.
Brian interest for martial arts started when he was expose to all the Chinese kung fu movies such as those starred by Jackie Chan and Jet Li. He grew up doing some self-training and admiring people that was good in martial arts.
The news of Gladys winning her gold in World Junior Wushu Championships appeared in The STAR and caught Brian's attention as he deeply admire her story of overcoming bullying and as a non Chinese became a world champion in Wushu! He quickly search for her in Facebook, sent a friend request… and Gladys accepted. They haven't even met in person. 
That was the beginning of what seems to be destiny. All the time she was in UK, Brian harbor a dream of meeting her one day…but he don't know how. In 2013, Gladys was back in Kuching after graduating and got a job in a bank. She updated her status. As usual Brian was admiring her in FB. Then he saw the name of the bank she started work at. He was ecstatic because it's the same bank as his! So it started from there that Brian contacted her and they eventually met up. KLIA2 McD was the place. The time, was when Gladys made her regular trip to KL for training & courses in the bank's head office.
Their friendship grew stronger; their conversation was mostly on mutual interest of martial arts. And of course, of Brian's already interest in Gladys as he had always been her fanboy since he first laid eyes on her picture in the STAR.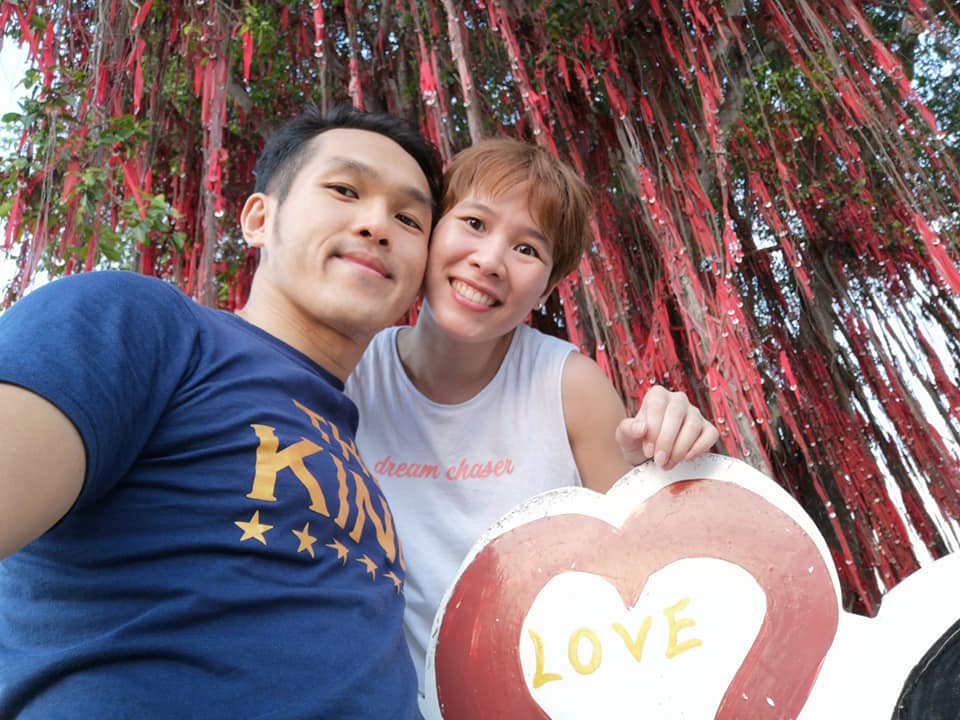 Gladys made a commitment to further strengthen their relationship. She resigned from the bank and decided to find a job in KL.
"We got engaged in 2014. Our love journey was not started in romantic way like other couple does. For the first few months we started as couple, Brian told me that his late mum has liver cancer 4th stage. This was when I made up my mind, to support him and take care of him.  I resigned from my job in Kuching, and decided to relocate to KL for good. So we got engaged and promised to take care each other."
In 2015, Gladys applied to the same bank again and got a job, this time at the same branch with Brian. Before this Gladys has started to pick up Kickboxing in TNT under the tutelage of Master Khoo Meng Yang. Because of their mutual interest in martial arts, this time Brian started formal classes together with Gladys.
Together they train in MMA, boxing & Kickboxing. Guided by Master Khoo, and others like Alex Lim and Yeow Chet of Titans Fight Team. Martial arts gym became a place for their dates. Training became the activities they spend most time together. It became a daily routine. After work, they train intensively for 3 to 4 hours, even in the weekend.
"One time we even train till 3am, and still able to go to work the next morning." said Brian.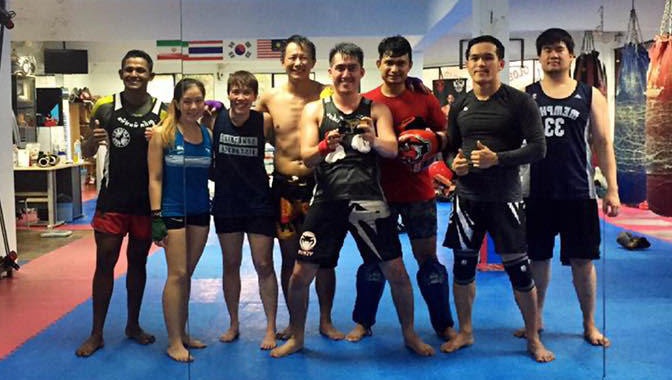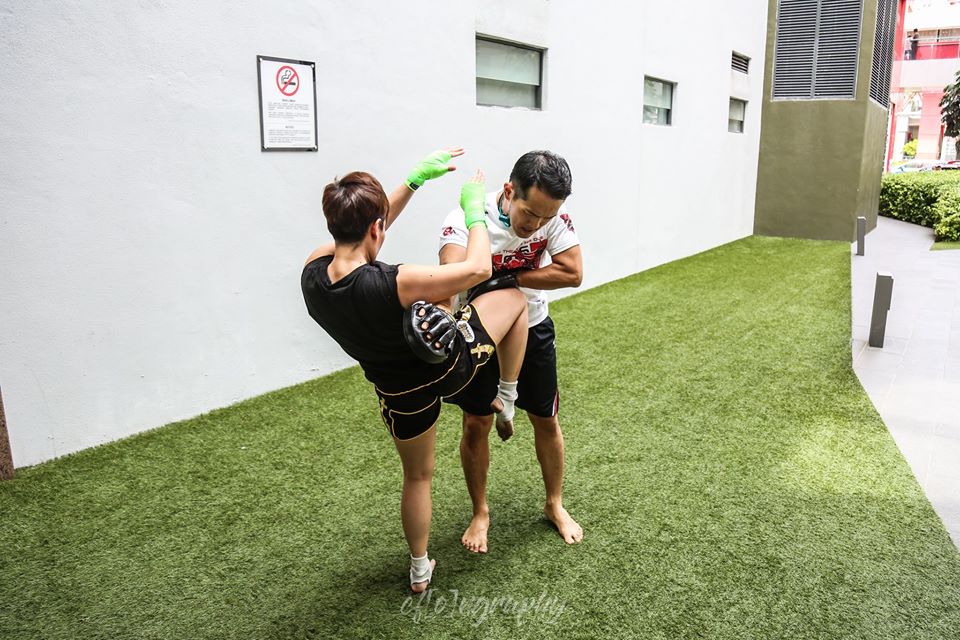 As their skills grew, it was time to test it in competition. In 2015, they decided to participate in Malaysian Invasion MMA (MIMMA) season 3. Gladys fought all the way to the semi-finals, with Brian always on her corner to give support.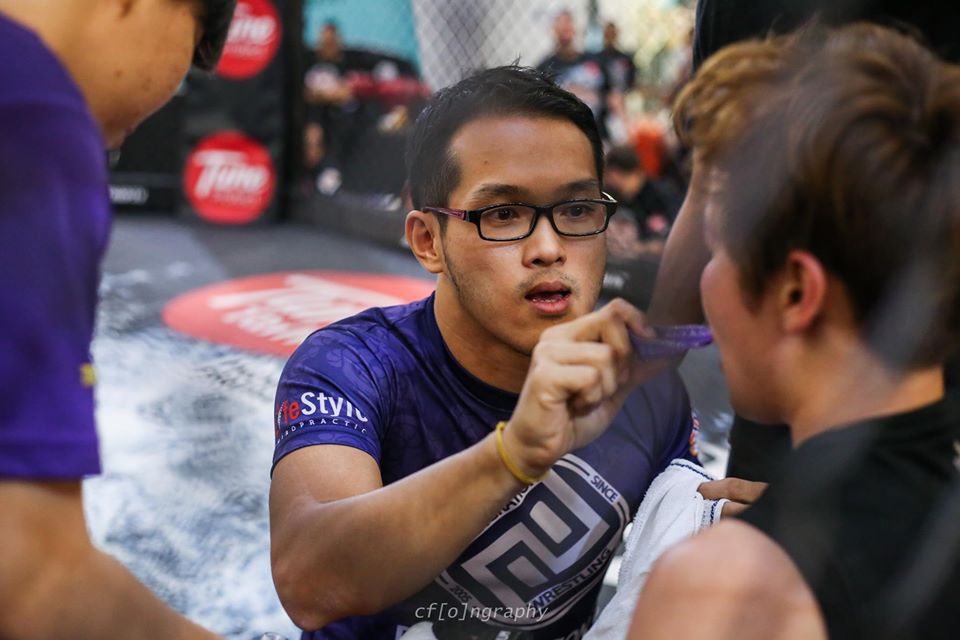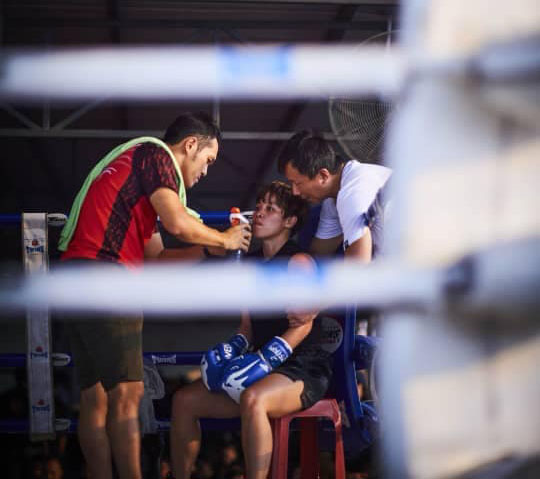 Brian remembered how nervous he was cornering Gladys in her first MMA bout in MIMMA 3. Despite the inexperience, they won that fight and both felt jubilant! Gladys fought and won her 2nd bout and entered the semi. She lost to Sabahan Felicia Yunus. But being a Borneon, Gladys felt proud that in season 3, the grand finalist was both from Borneo. Felicia and eventual winner and fellow Sarawakian Joanna Yap. With a record of MMA : 2-6-0, win or lose, Gladys always value the friendship she has built with her opponents.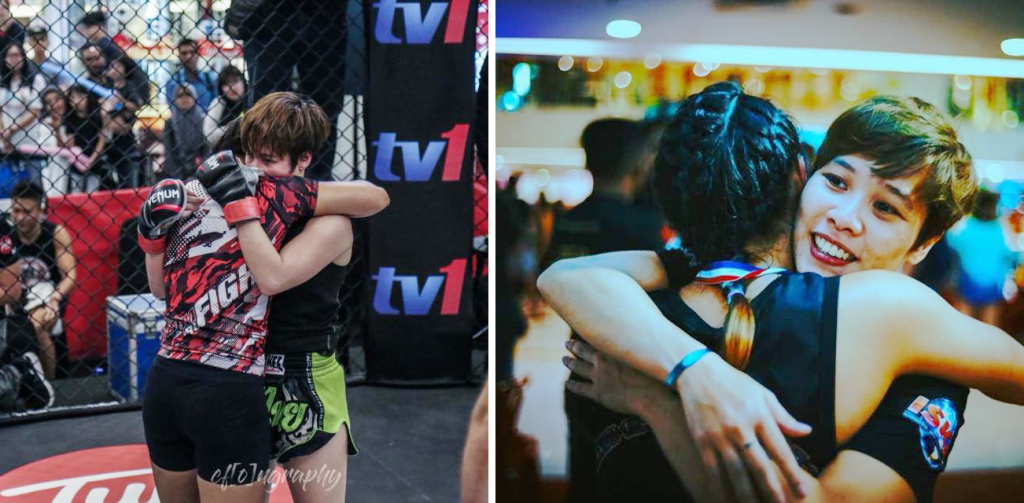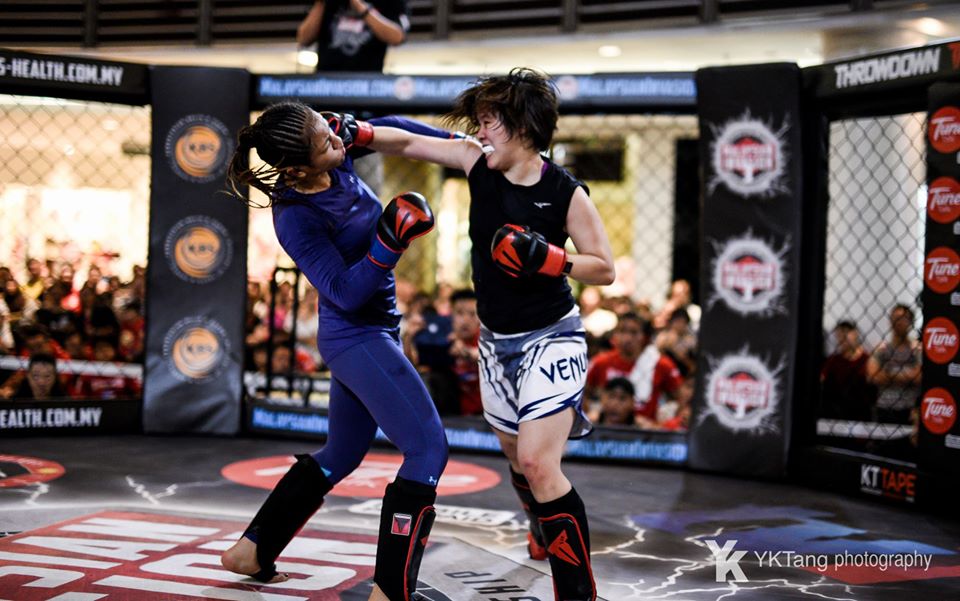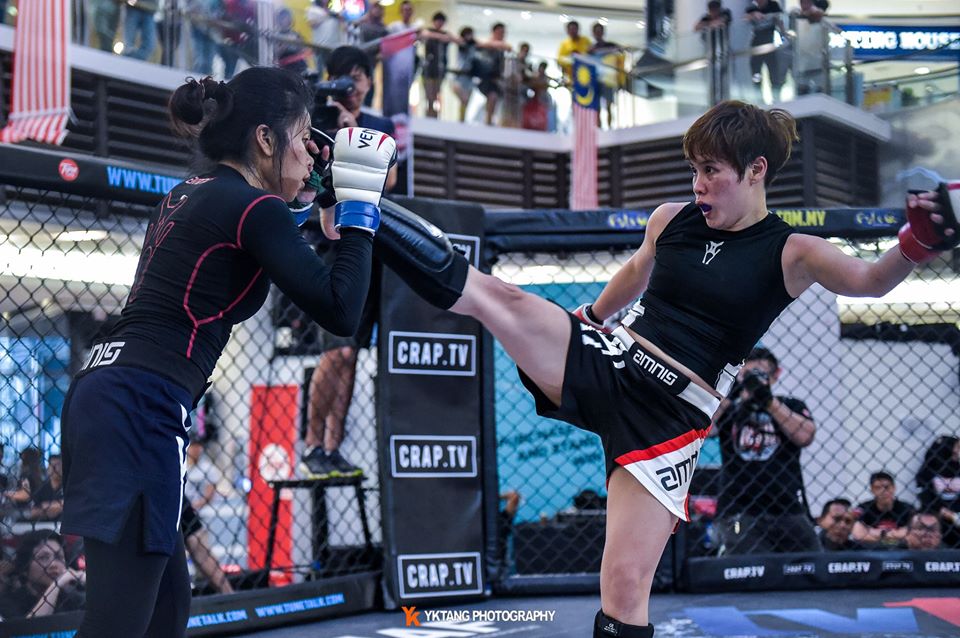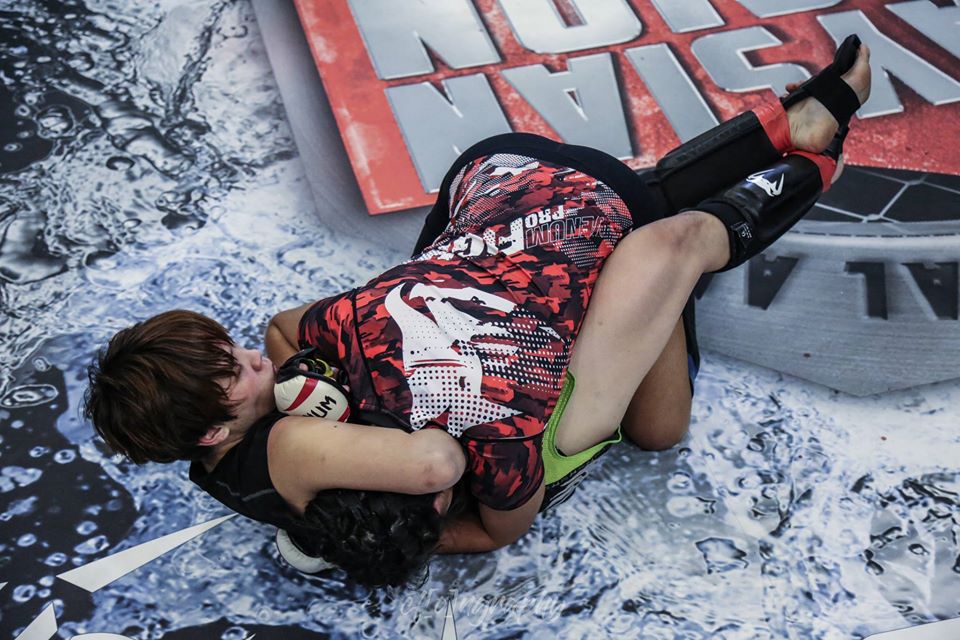 " Brian have supporting me since day 1, I knew this was gonna be tough for him to watched me being punched and kicked and got into injuries, he never fail to comfort and encourage me more. 😊 I guess he is the real hero and champion who always motivated me most of the time before and after I fought."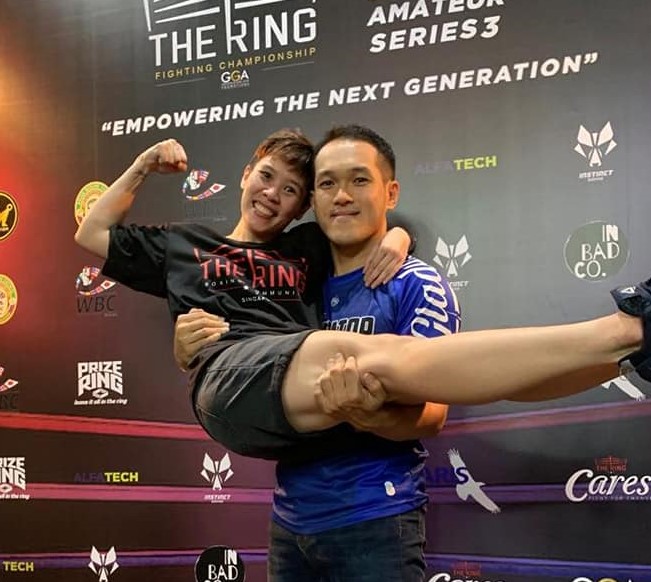 I ask Brian on how does it feel watching your other half being punch?
"The feeling is unexplainable. When I see Gladys able to land her strike, I feel relief because I know she is in control. The moment she is on the receiving end, I get a bit emotional and excited and will start to shout to give her motivation & direction. It's a mix feeling of love, passion and protection."
"I'm also glad that Gladys became friends with her opponent. We both share the same positive attitude that a fight whether win or lose is all about gaining experience & to better yourself as a person, not to hold grudge and feel negative towards your opponent. Not just for Gladys to learn from the lost, but also for me to learn on how to be a corner man."
"The most important thing is that to have that attitude that stepping into the ring is already a victory due to all the hard work we have done in training, and just enjoy the fight!"
The following year after MIMMA season 3, due to multiple injuries to her knee ligaments, the couple decided to take a break from competition and also to plan for their marriage. They got married in 2016.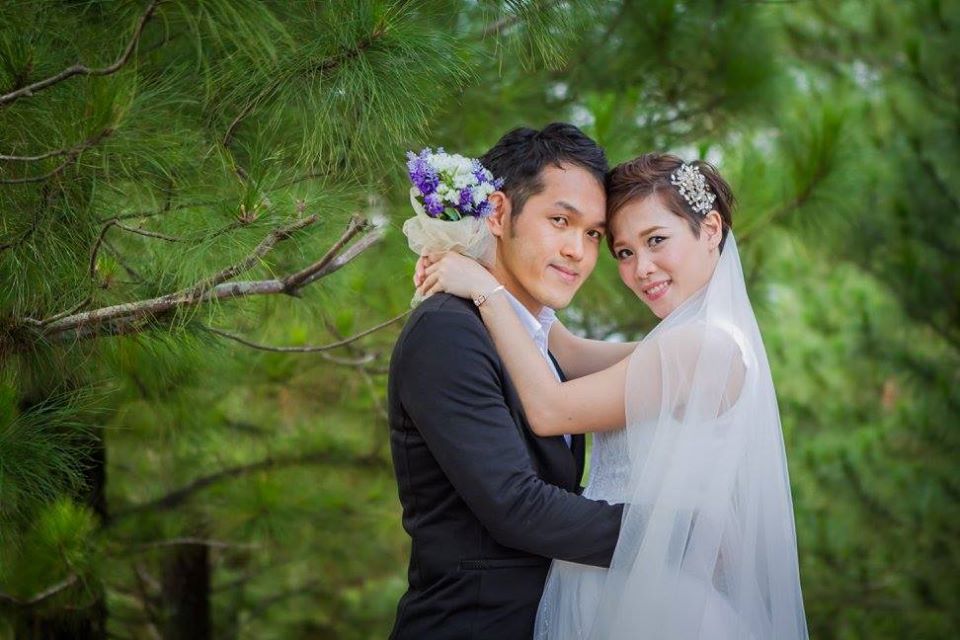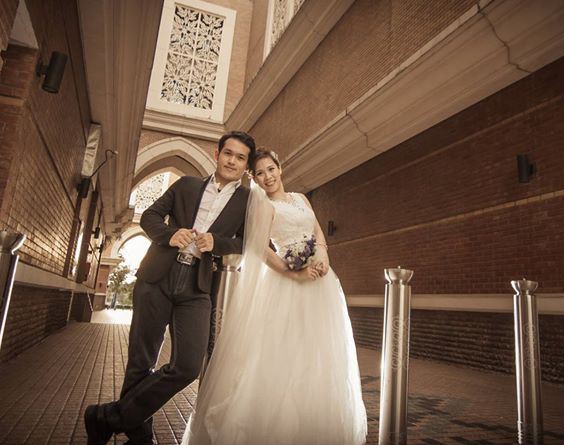 After tying the knot, they still train together regularly despite their busy work schedule. On how they keep their relationship strong, it's all about understanding each other.
"Brian is simple, and he is the kindest nicest person I have known, person who can I trust 110% before me, his selflessness, loving animals and human in nature. ☺ And what attracts me the most, he is most obedient son and I see how much he loves his parent and took care of them when they are still around." – Gladys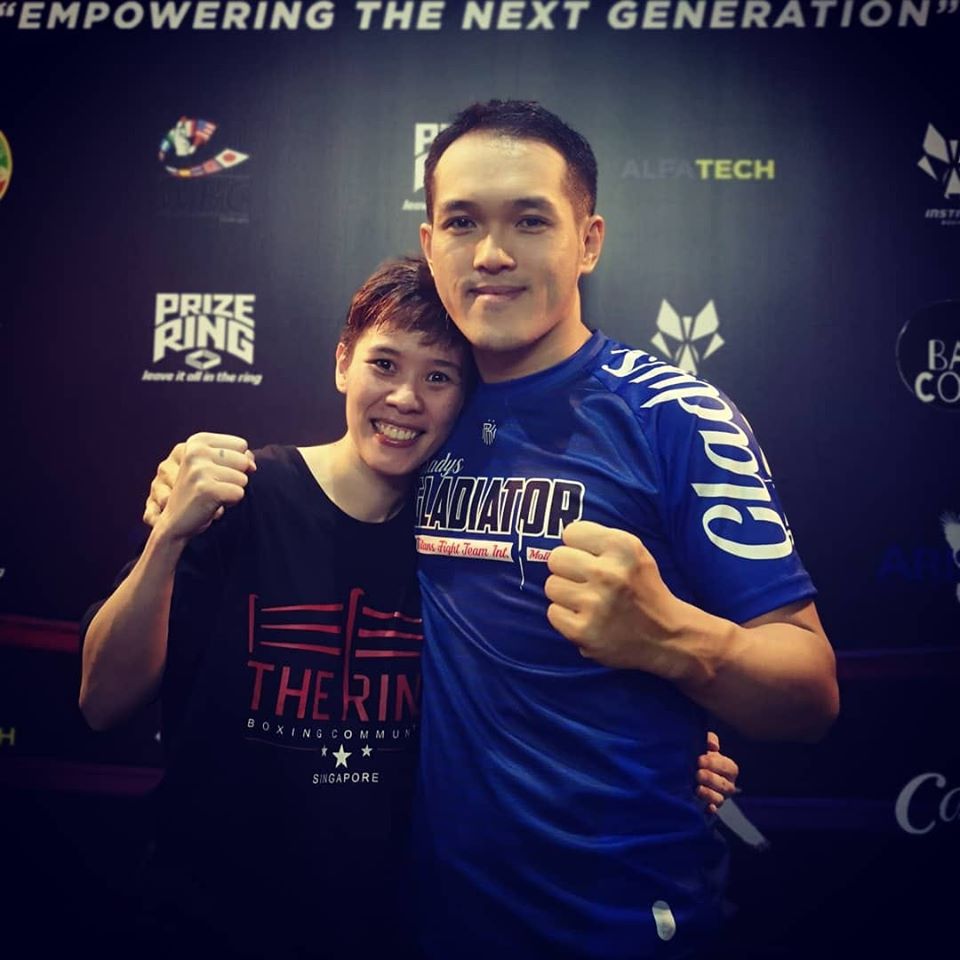 "Even sometime she looks fierce in the ring but actually she is soft inside & she always have great compassionate for those less fortunate, also to those stray animals. She always gives and not materialistic & not calculative…so these are the beautiful characters I love her for." – Brian.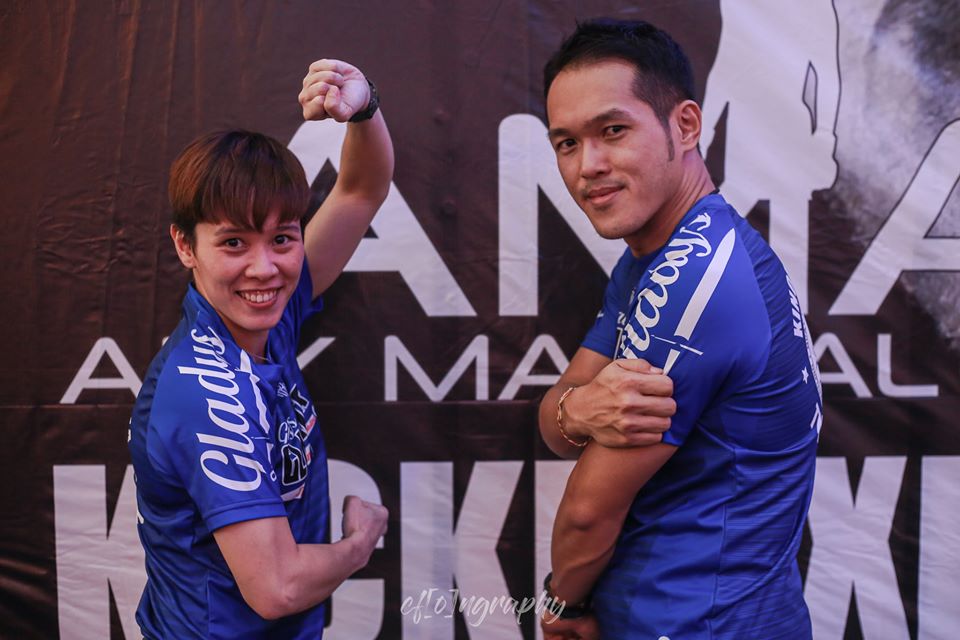 We learn to accept each imperfection to be as one. To accept our own weaknesses and being truthful to each other that keeps us going strong. Certain argument which we agreed or disagreed, we try our best to tolerate and understand further (just probably like any normal couple too). – Gladys
Brian influenced Gladys to be vegetarian. They both practice food intake of 80% vegetables based and 20%meat based. They both love vegetables more than meat but in some occasions when with friends or family gathering they can be flexible. But Gladys is a person who can live without her junk food, while Brian simply love nasi lemak.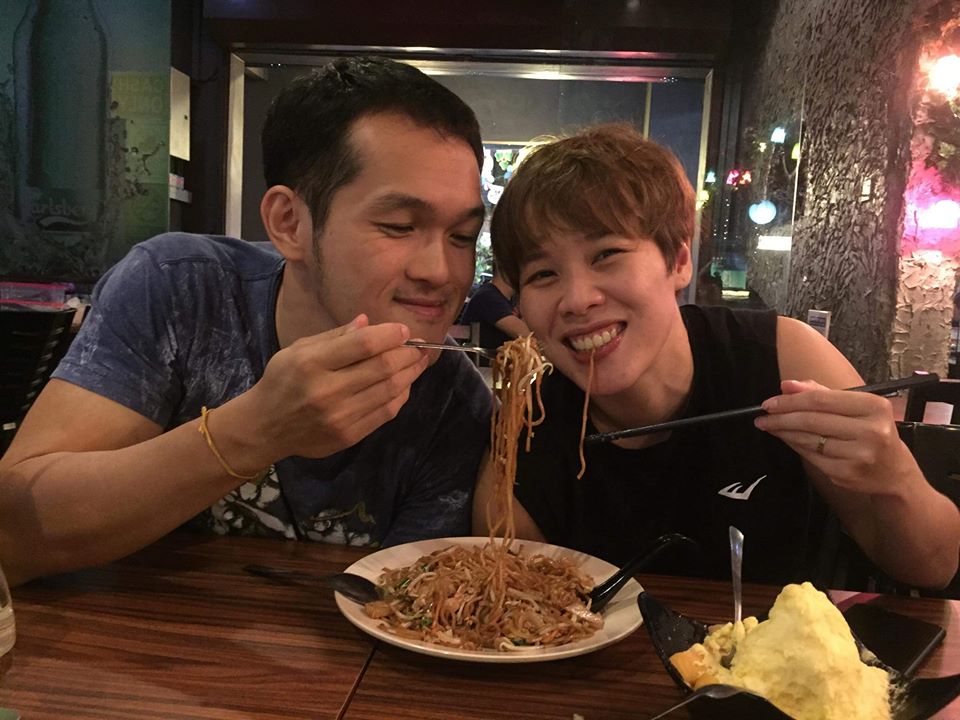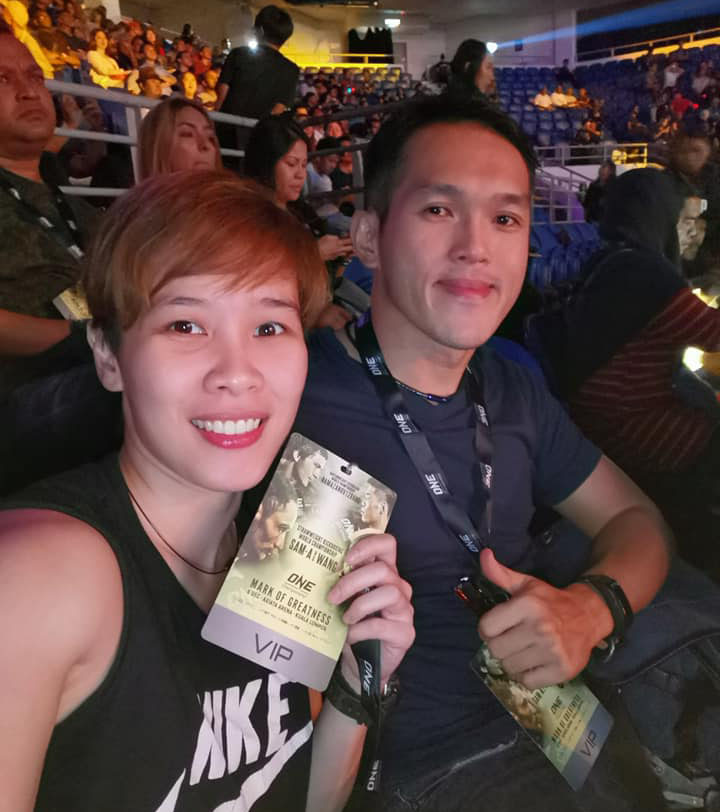 As for leisure time, both of them love to watch action and martial arts movies and the occasional war movies. They also share the same peculiar habit of watching videos of pimples popping in FB.
" Brian are more techie person while, he likes to think and do a lot about technology stuff while I'm more sociable person who likes to take photos and update in social media.
But Brian also likes gardening and flowering in his free time while Gladys is forever engrossed in anything rough & outdoor such as sparring and fighting in the ring.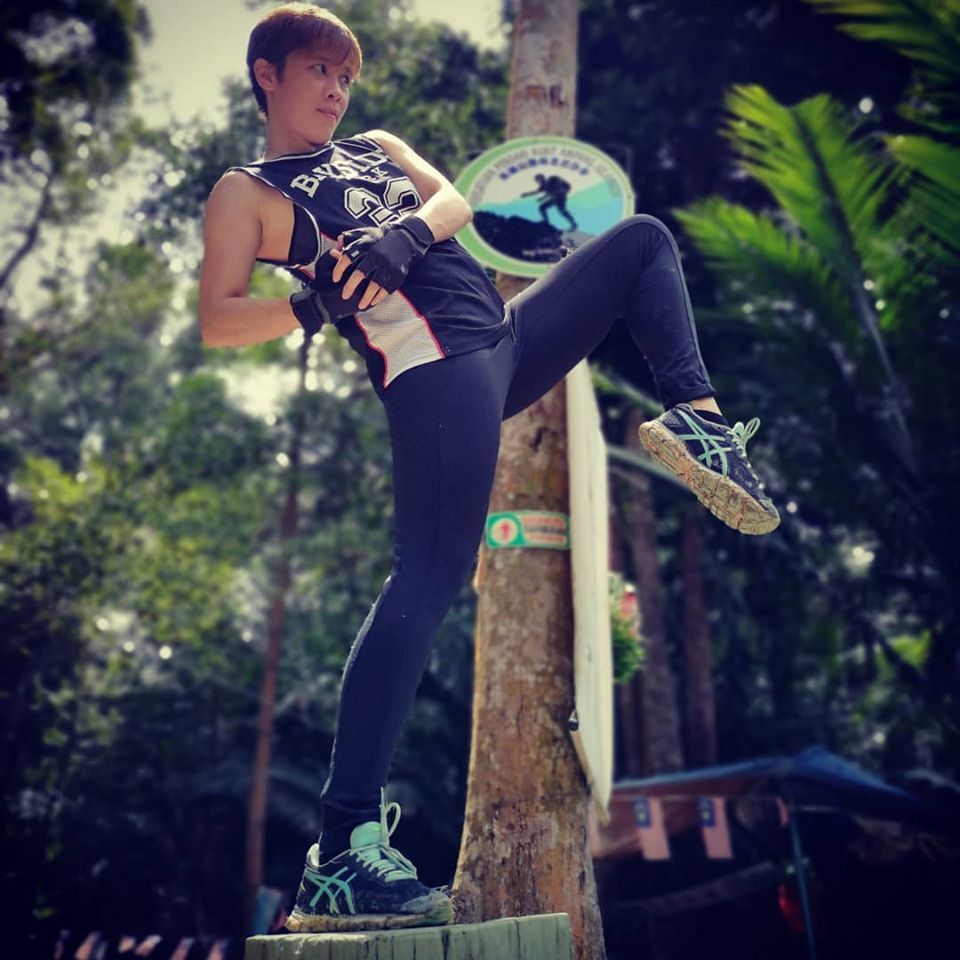 In 2017, the urge to fight was too strong to be ignored, so Gladys again participated in MIMMA, it was season 5. Although she didn't win, but she gains valuable experience that she carried into other style.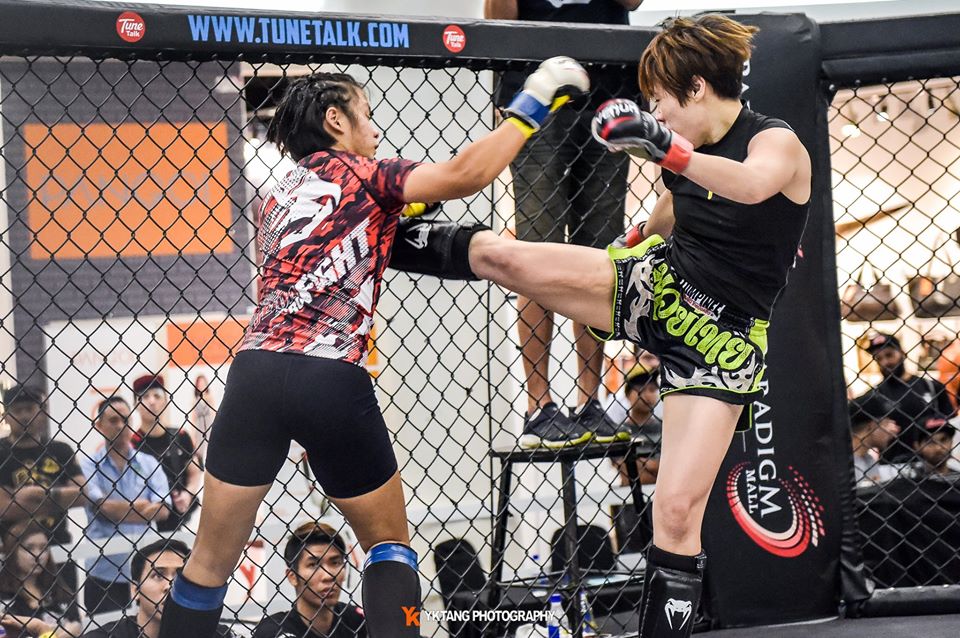 Gladys currently holds a record of Kickboxing 2-1 and Boxing 3W-0L-1D.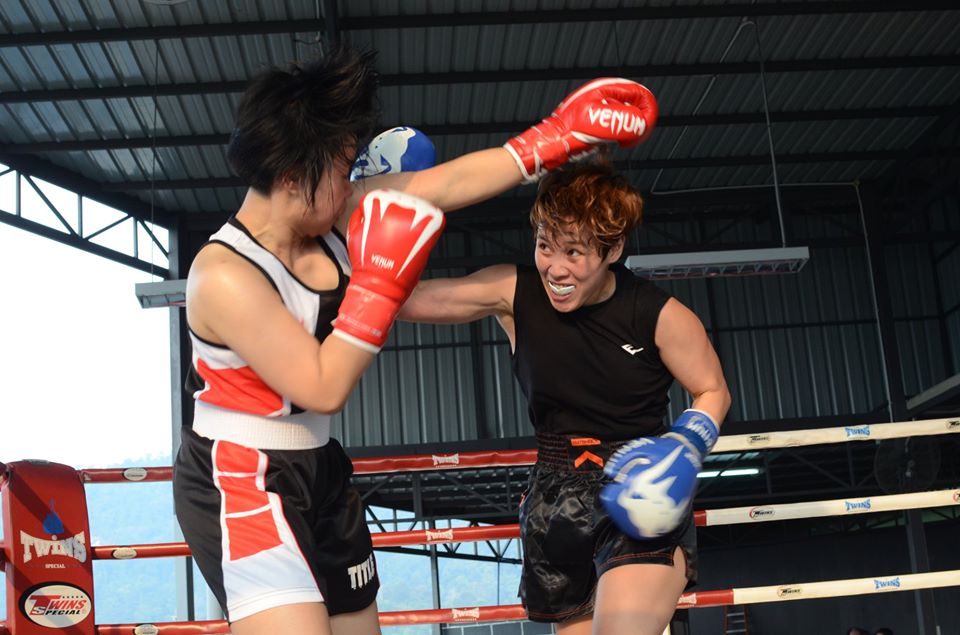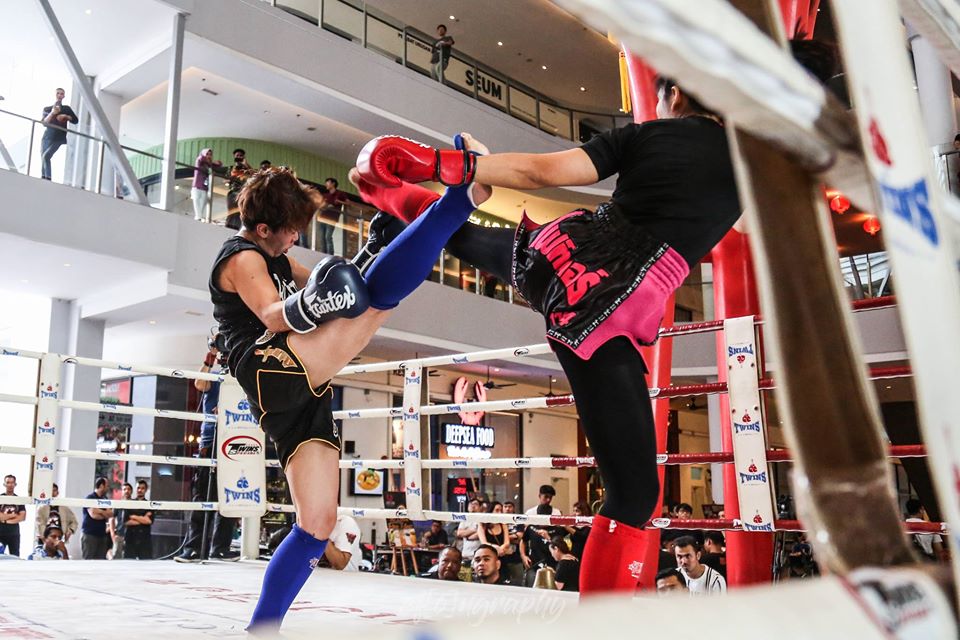 They are both still actively training and ready to take up any challenges. The bond from martial arts that started their relationship is still the binding force in their relationship.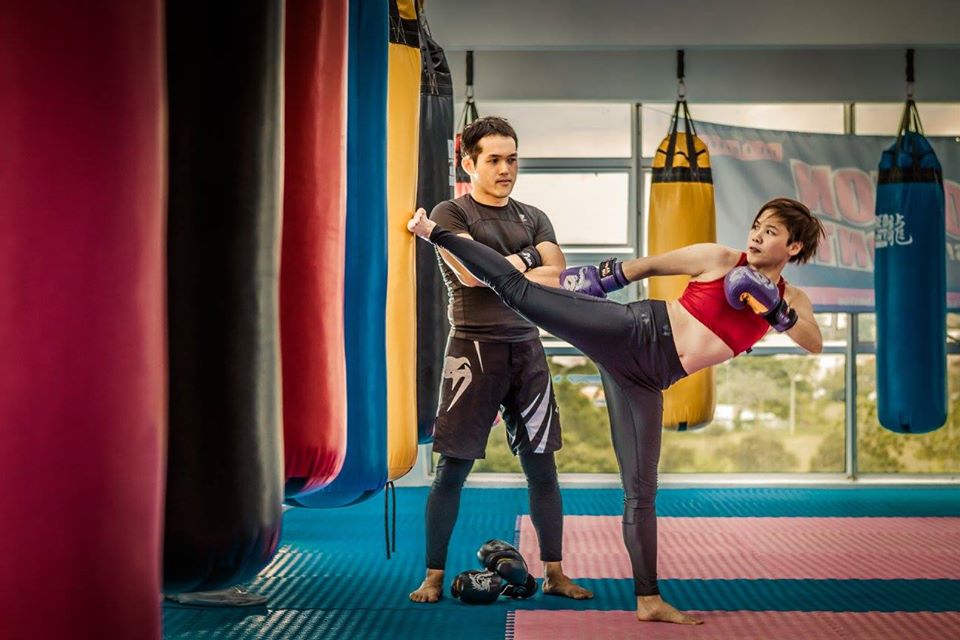 So for dating couple, I end here with a quote of wisdom from Brian…
"Marry a woman who likes to workout at the gym. The more time she spends at the gym; the less time she has left for shopping. And this is the best news for all husbands out there."