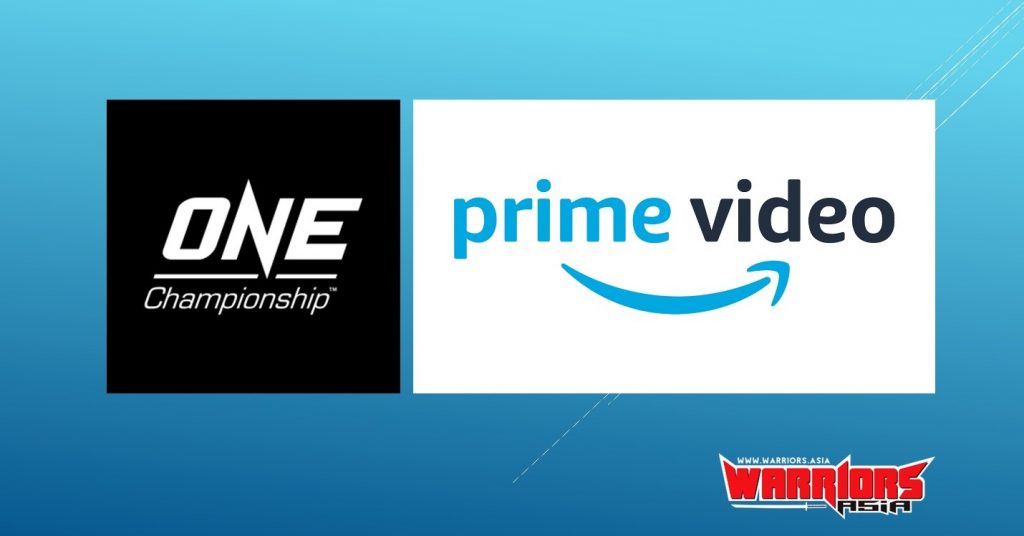 Many in the combat sports circle would know Sifu Amir. A no nonsense coach. You can hear his distinct loud voice whenever he corners his students during fights.  This is how the hashtag #sifuamirmemekak started trending.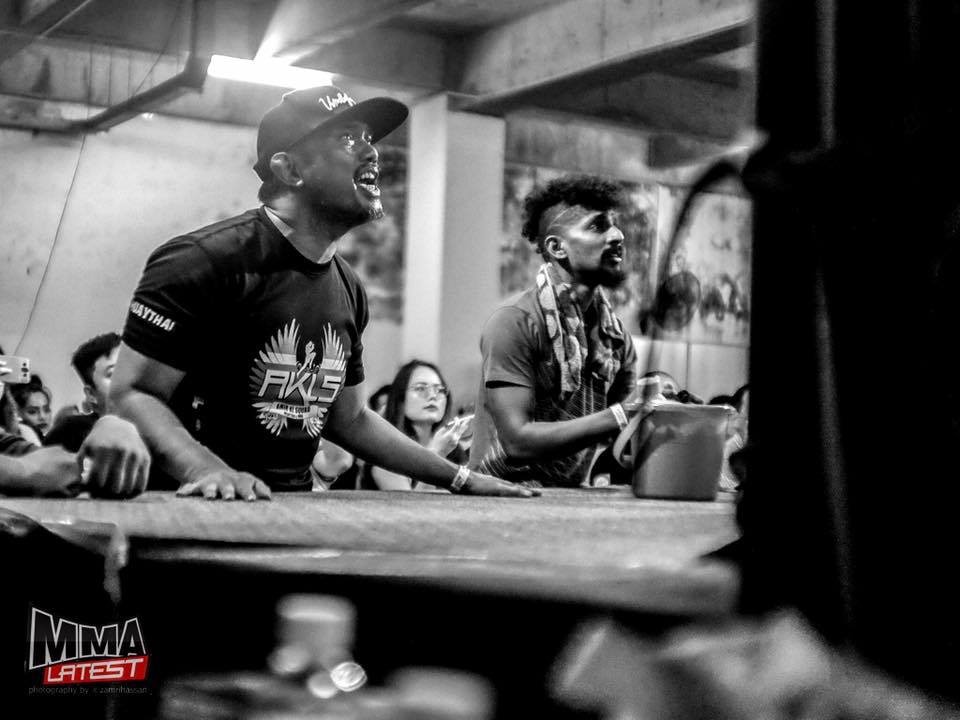 He is a well-known coach that trains fighters for competition. Through his own system which he called LASAK Training System, similar to the way Thai fighters are trained, he put his fighters through brutally tough session to fully prepared his students.
Many come to him in preparation for fight. But Sifu Amir does not simply take on any students that wants to step in the cage or ring.  
"They need to show dedication & have good focus and attitude first."
Sifu Amir does not go easy on his students, he holds on to the principle that perseverance and hard works is the key to producing good results.  Fighters come & go when they could not withstand the pressure. Sifu Amir principle in life he got it by learning through the school of hard knocks.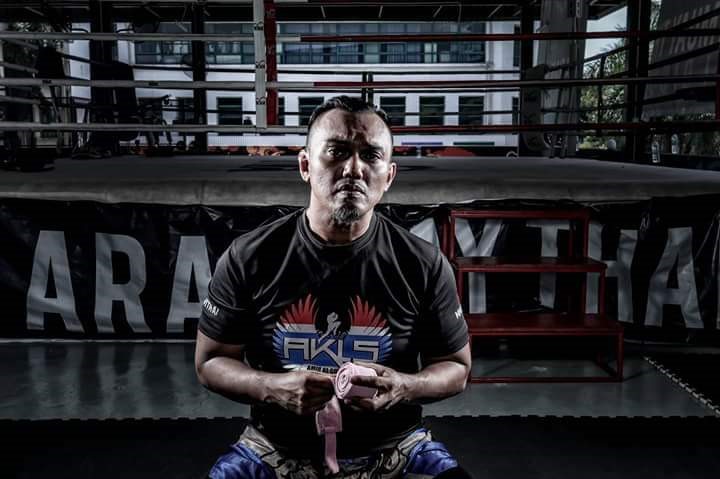 His full name, Amir Hakim Marwilis.  Grew up in Setapak, Selangor. Then moved to Baranang, eventually settled in Shah Alam.  In the mid 80s, at the tender age of 5, he was introduced to Silat. Silat Sukmorogo. At the same time also dabbled in Muaythai, taught by his late father's bodyguard, but it lasted only two years.
In his teenage years he rekindled with Muaythai again in 1994 in Shah Alam when he made friends with a bunch of Kelantanese/Siam friends working in the school canteen. His interest in art began to blossom too, particularly airbrush art.
Amir's late father Dato Marwilis Hj Yusof was the former YB for Semenyih. Their relationship was strained as Amir mixes with the wrong crowd in his early teens. Amir and his delinquents' friends would wreak havoc around town & street fights was a norm for Amir.
Amir only managed to finished form 2 before he got expelled from high school. Life was a downward spiral for him. His father had to send him away to work in a farm looking after chickens, goats and taking care of vegetables farm. Eventually life hit him hard when he became a father. He left his family business and tried to survive on his own.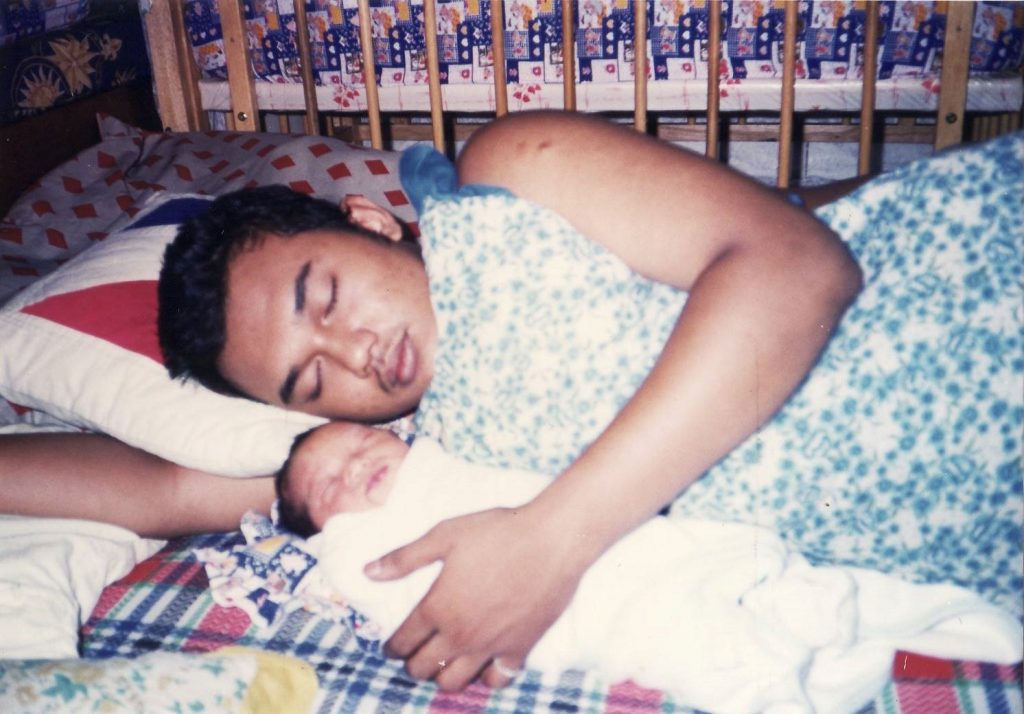 "I remember toasting 'ikan bilis' with lighter to have as a meal, cutting hot dog in small pieces to share with my son for breaking fast."
Through his skill with airbrush, Amir manage to earn some income. He was sponsored by Nitro Designs as head artist for Advance Airbrush course by Wayne Harrison.
After two years of accumulating the skills, he decided to venture on his own. He establish Vatos Airbrush Studio. Producing many artwork & took part in many competition. Many of artwork can be seen on automobiles that was featured in Auto-shows. He also did airbrush art for shows, wall murals and commercials vehicles for Astro, Fly FM, Hitz FM, 8Tv, TVS, Era FM, Digi, Media Prima and many more.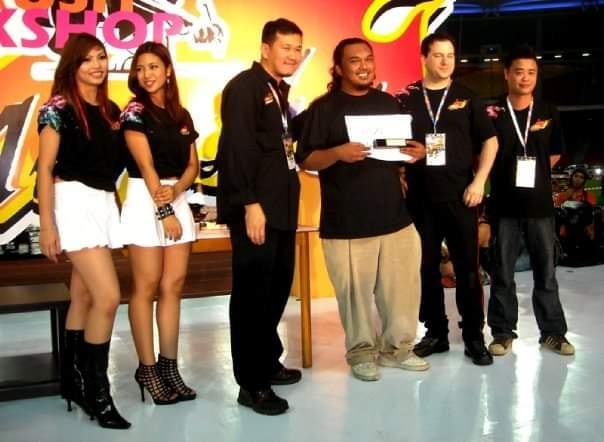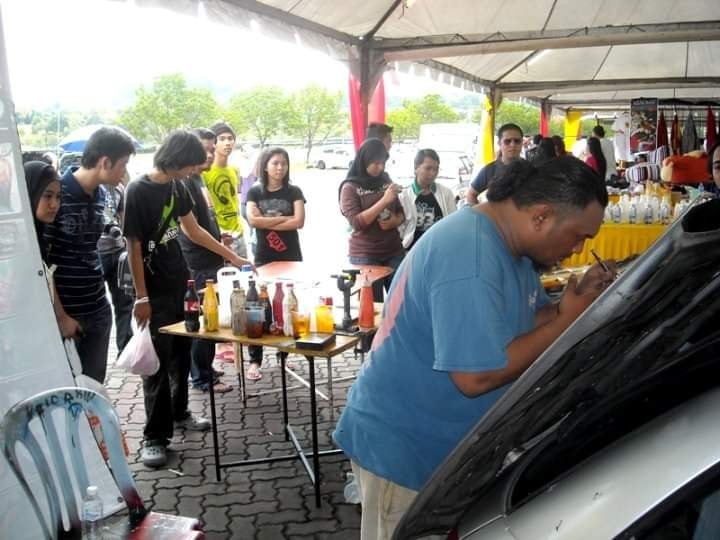 Airbrush work brought him many successes. He was winner of Malaysian Best Airbrush in Auto-show, took 5th spot in World Truefire Airbrush Contest, 3rd in JMR World Airbrush Skull Contest, and ranked top 5 in Malaysia, just to name a few.
Although airbrush put food on the table for him, but it took his time away from martial arts. Without martial arts training, he ballooned up to 127kg.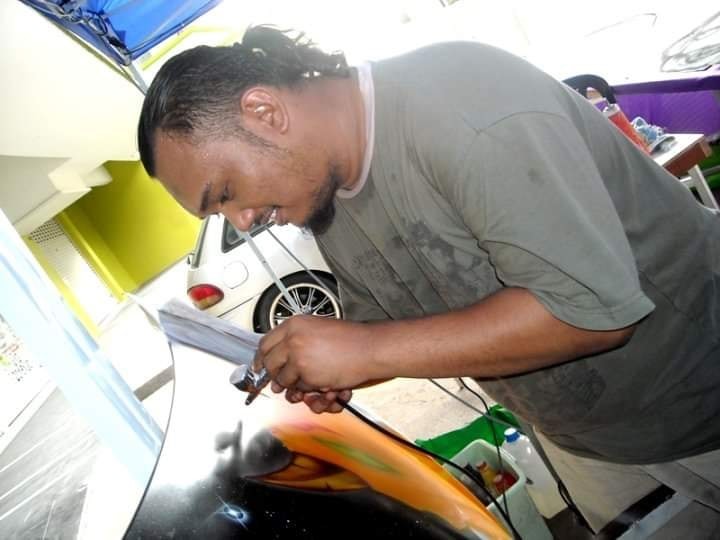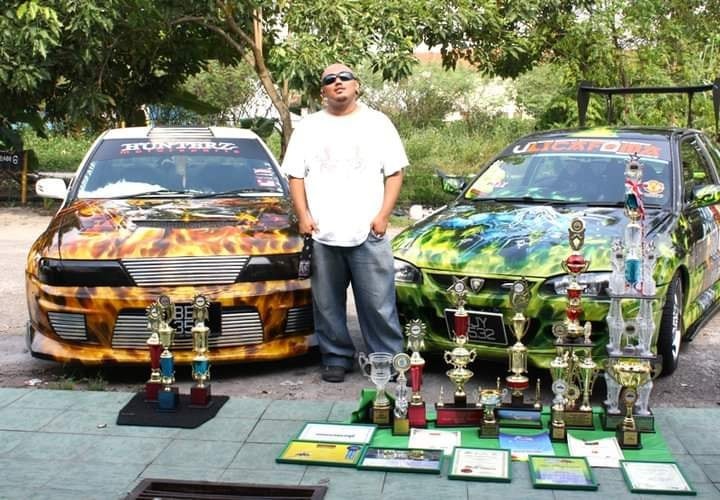 Busy with airbrush may have kept him away from martial arts, but it was also through airbrush that brought him back. While taking the same airbrush course, he met national Karateka, Sensei Rayner 'King Karabaw' Kinsiong. They clicked as both shared the same interest in airbrush and martial arts.
" I found out that Sensei Rayner has been doing Karate all his life, … that inspired me to start back my martial arts journey. I was determined to shed my excess weight. I started Muaythai again, learned Kick-Boxing, Boxing and MMA too."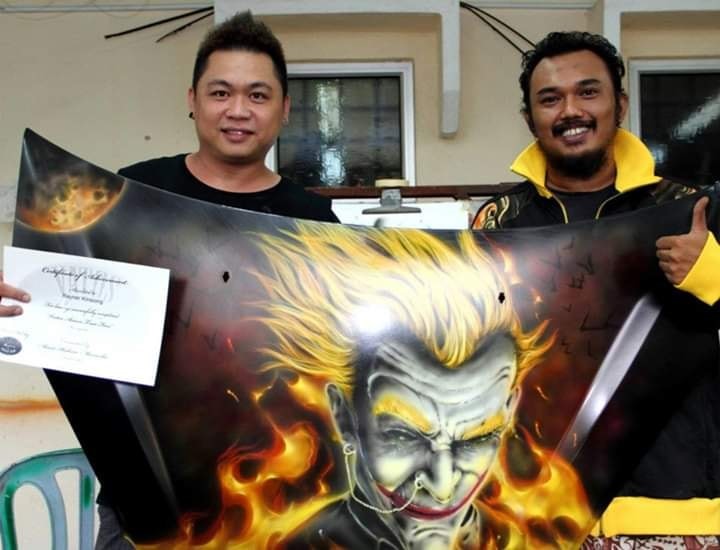 With all the hard training, he managed to come down to 77kg. All those skills acquired need an outlet to showcase, so he began competing regularly. He took part in MIMMA and got top 16. Ultimate Beatdown & F3 and was ranked 3rd in the Freestyle Welterweight category, and at one time was ranked 27th  in South East Asia's MMA. In 2017 Ultimate Beatdown gave him an honorable award titled – Complete Fighter as he was one of the pioneers that competed in multiple discipline, from Muaythai, Kickboxing, Cage Muaythai, MMA to BJJ.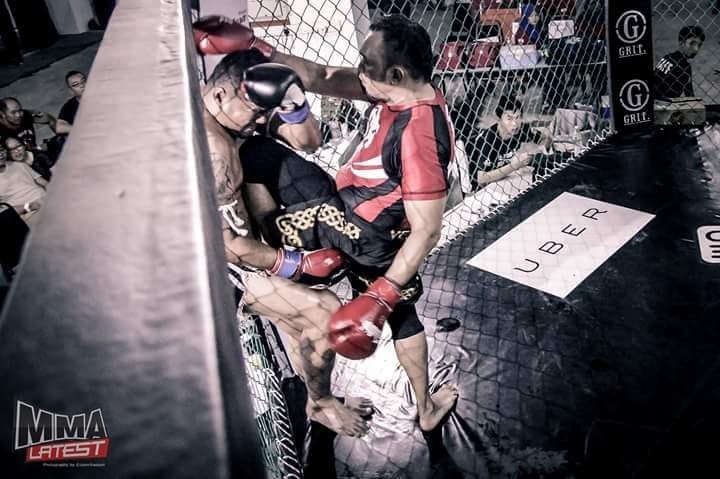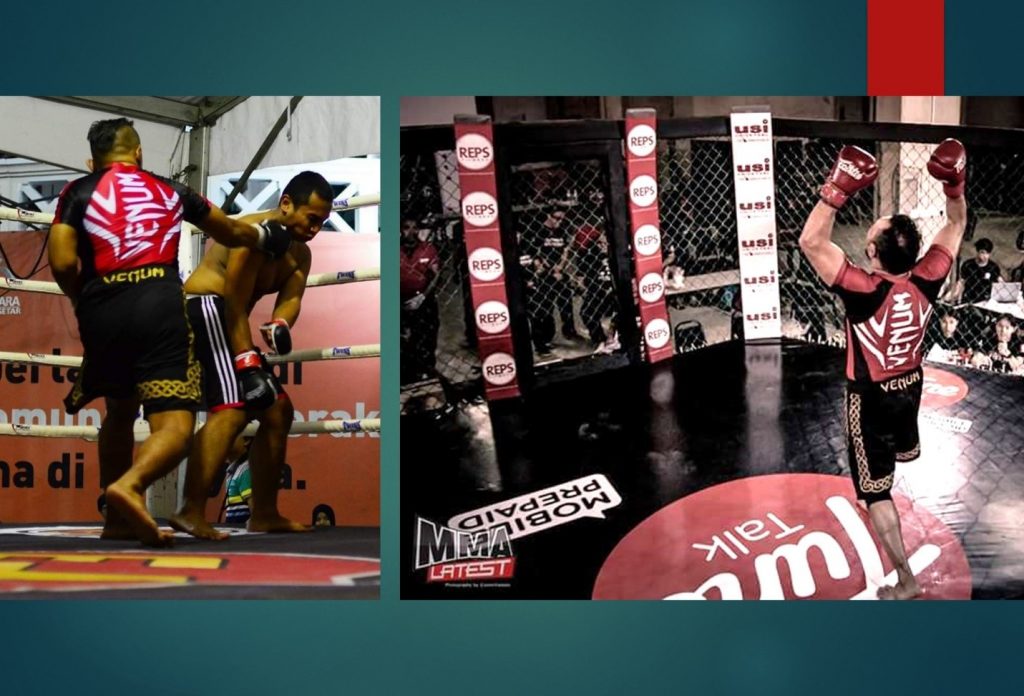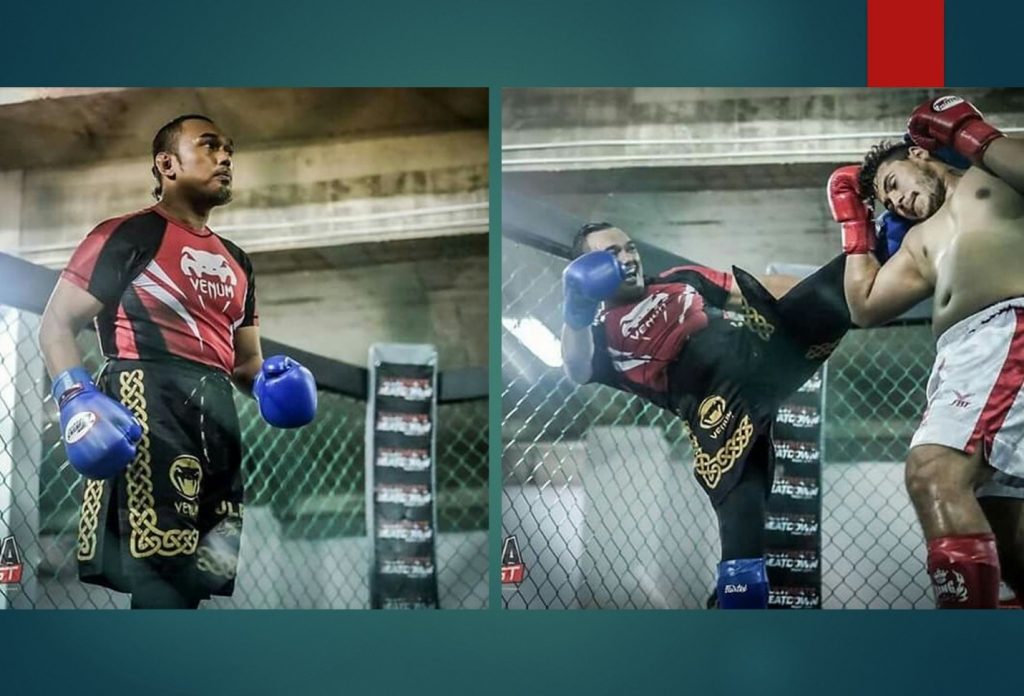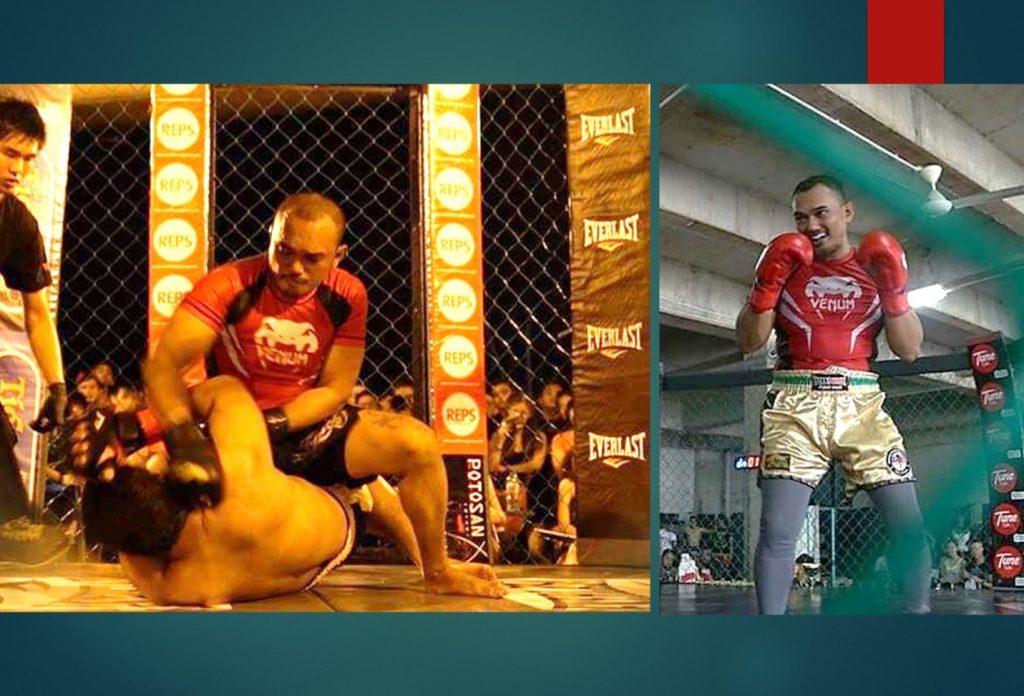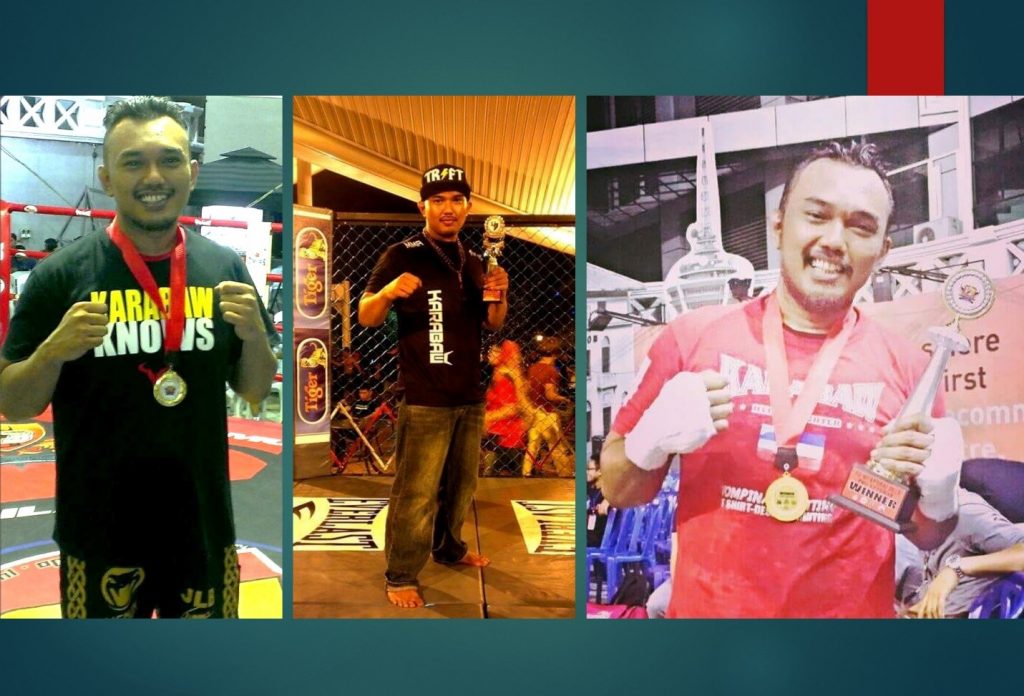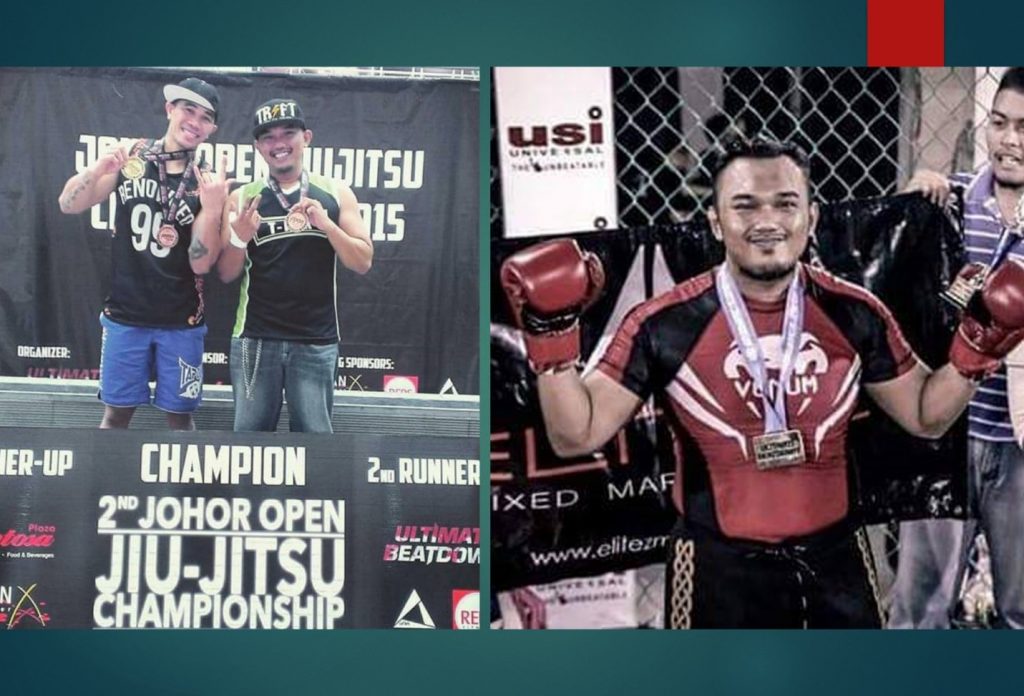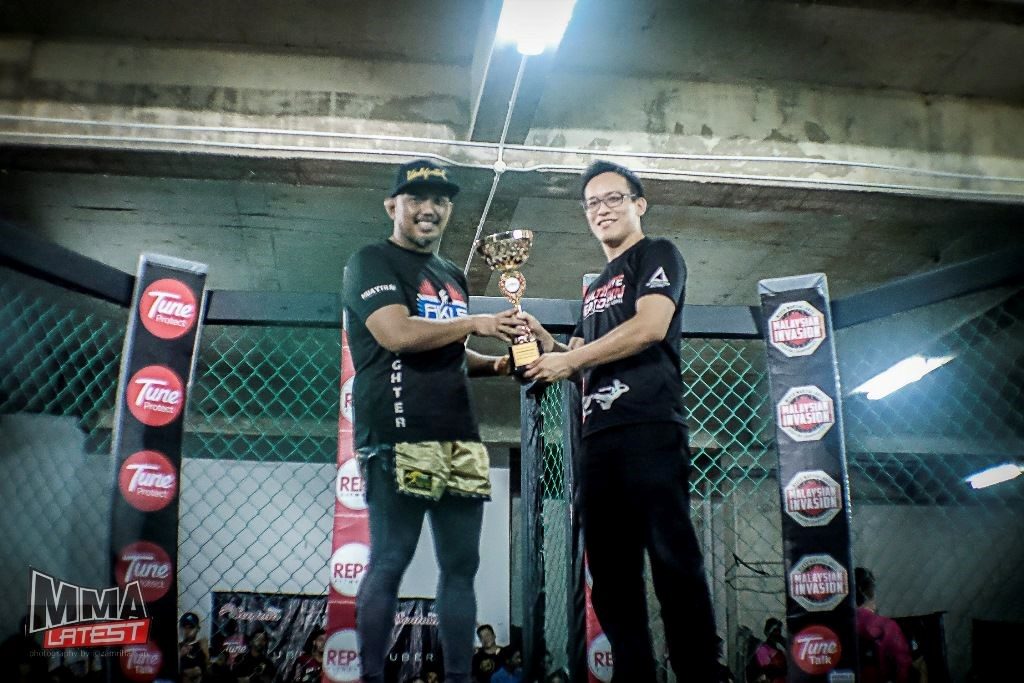 To further increase his knowledge, he also took coaching, judging & referee course, supported by the OG in the fight promotion business, Mr Marzuki ( founder of F3 Championship ) & Melvin Yeoh ( founder of Ultimate Beatdown )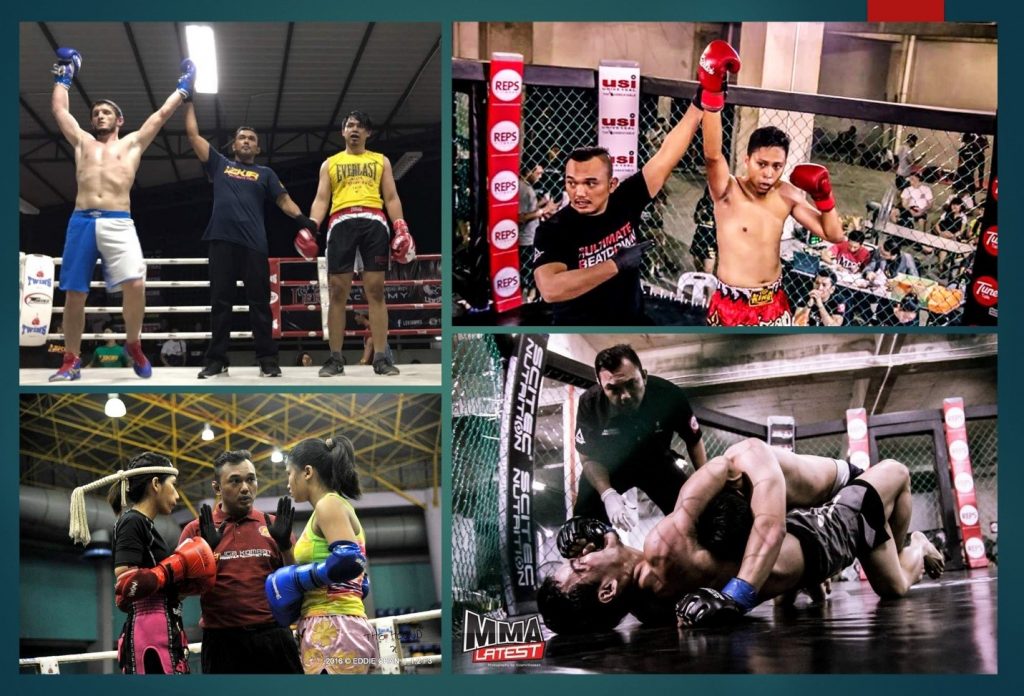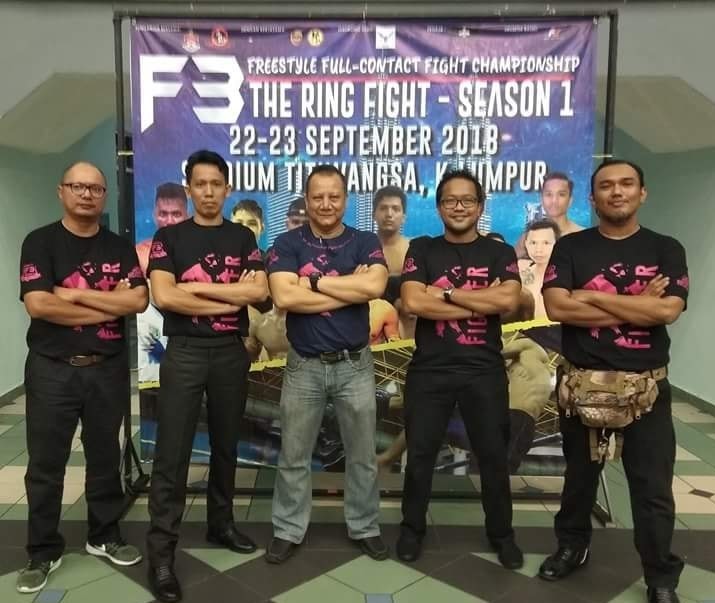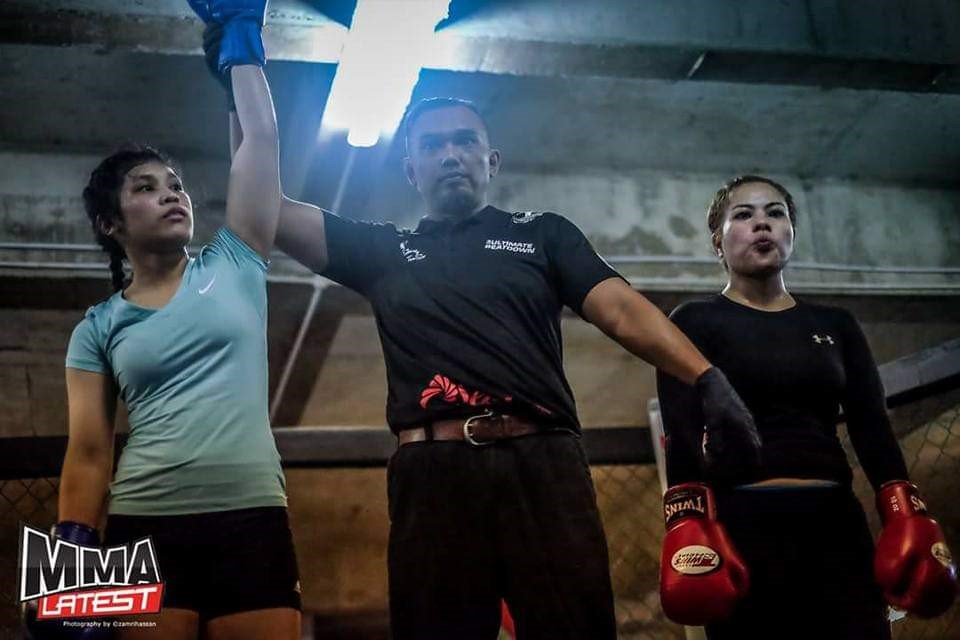 Martial arts gave him back his health. He was motivated to give back to society. In 2009 Amir started AKLS ( Amir KL Squad ) at Meru Klang. It wasn't to make money but purely out of love for martial arts and the desire to help the wayward kids which reminded him of his pass life.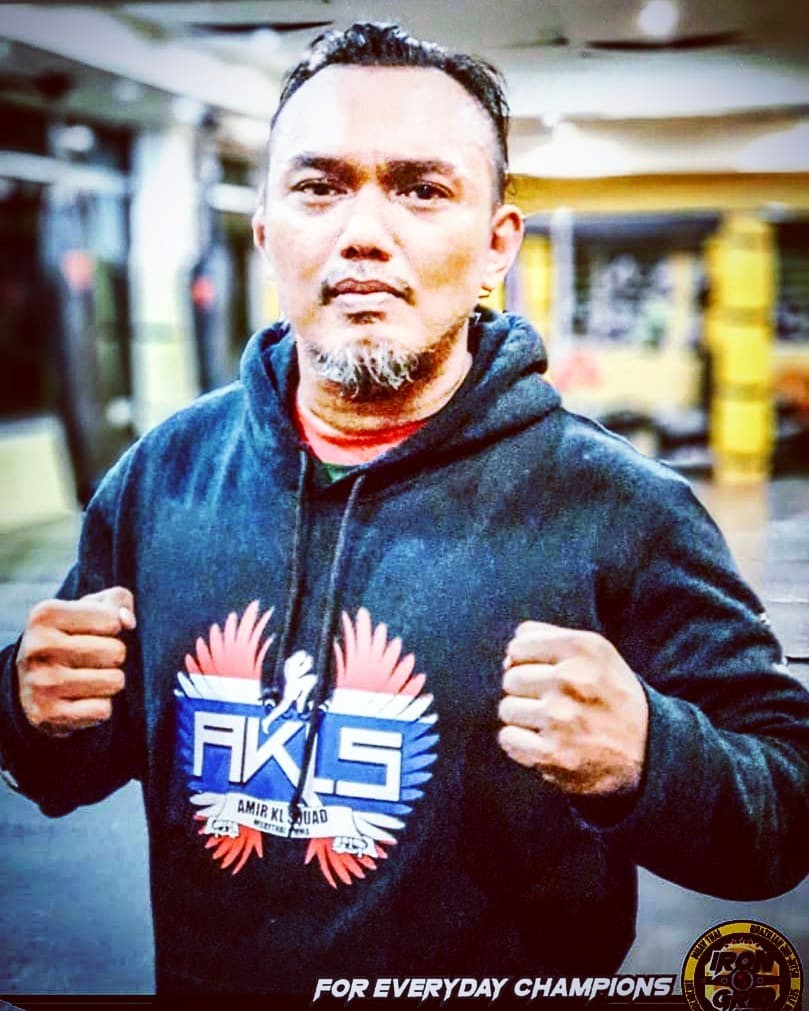 He saw many jobless youngsters into wasteful activities such as illegal bike racing, fights & substance abuse. He believes that martial arts training can change these youths to be more discipline, positive & productive. He started to offer these kids free training. During this time, he was able to do this as airbrushing pays well, being the most sought-after airbrush artist and teacher.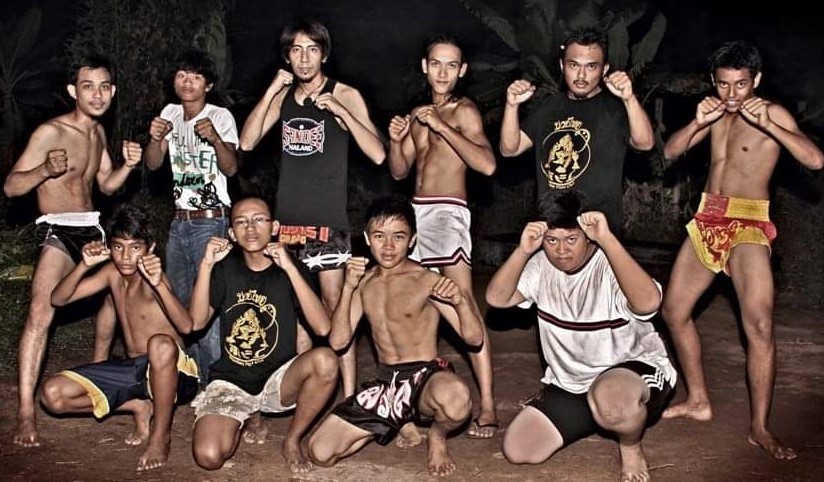 Through his airbrush work, Melvin Yeoh recommended Amir and introduce him a job as a Muaythai trainer to Mr.Gavin Tan and Raymond Tan (founder/owner) in Sunway T-rex & Muayfit Puchong. While teaching there, he got to know world class athletes & coaches such as Edward Kelly, Arnoud Lepont, Nontachai Sit-O, Jonathan Clemons, Steven Durr.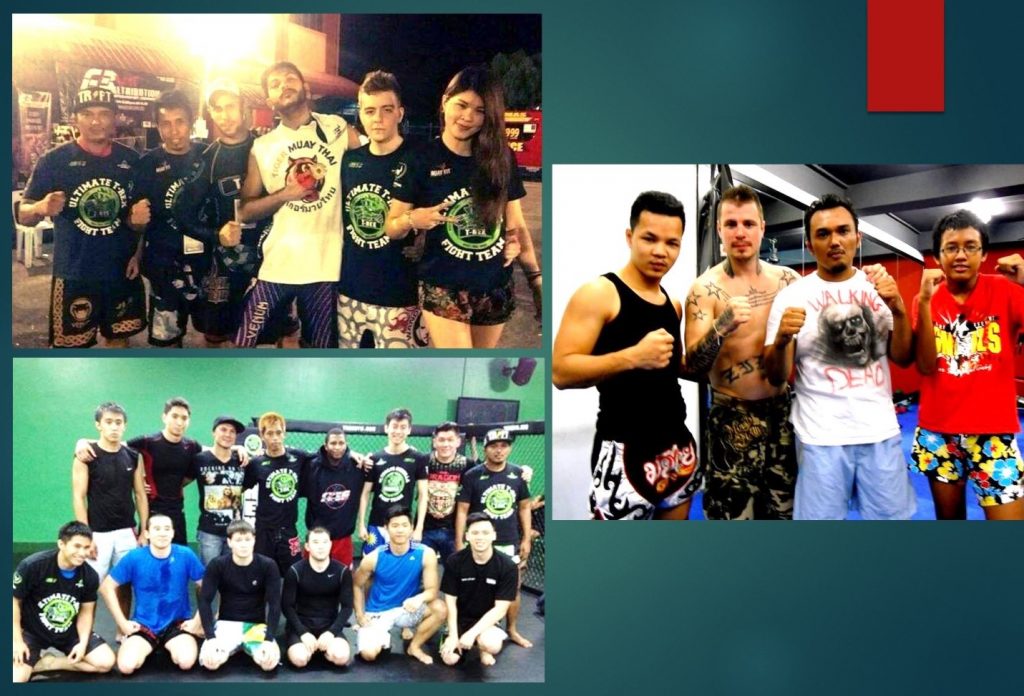 He learnt a lot from them, to be a better fighter in the ring and also to be a better trainer out of the ring. These also help him in landing part-time & full-time jobs in various gyms & clubs. He was one of the first to offer door to door service of Muaythai PT.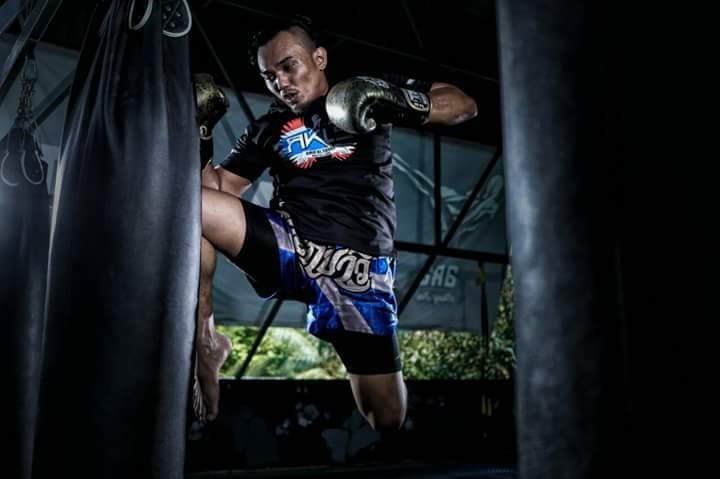 Amir takes pride in developing young talent. He has groomed fighters that took home F3 MMA Light heavyweight title, F3 Freestyle Flyweight belt. He helps Fritz 'Kid Tornado' Biagtan in training that won him many fights.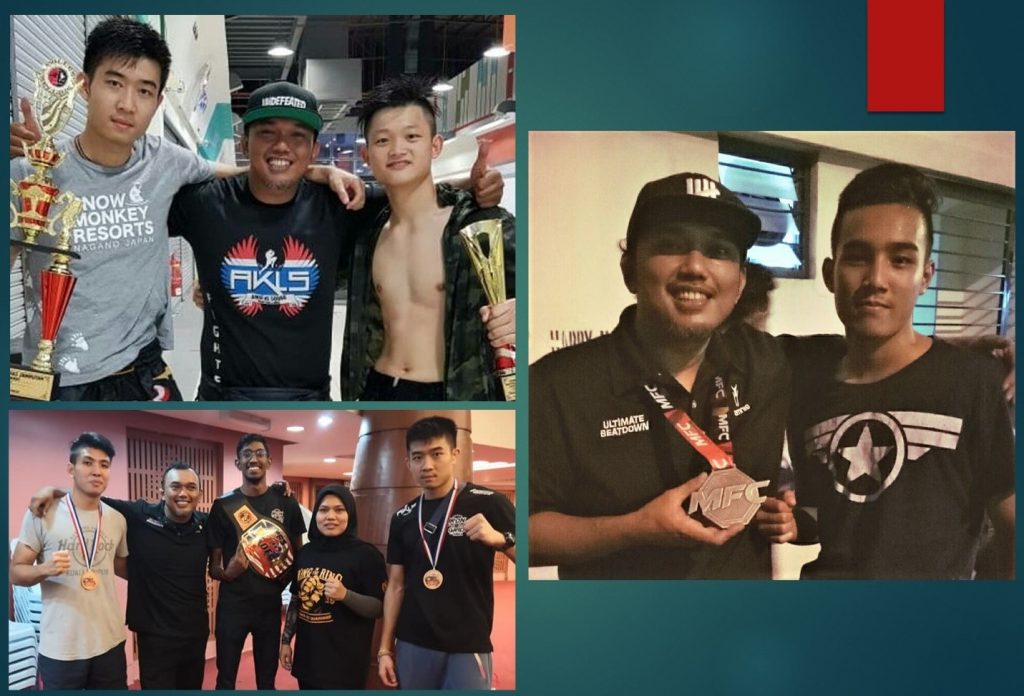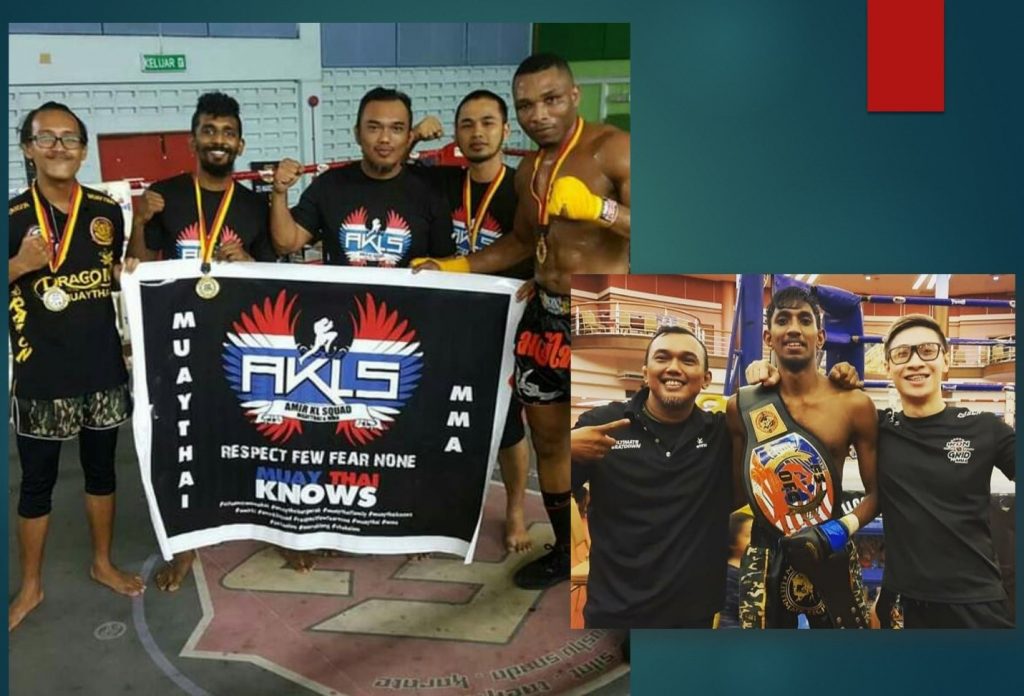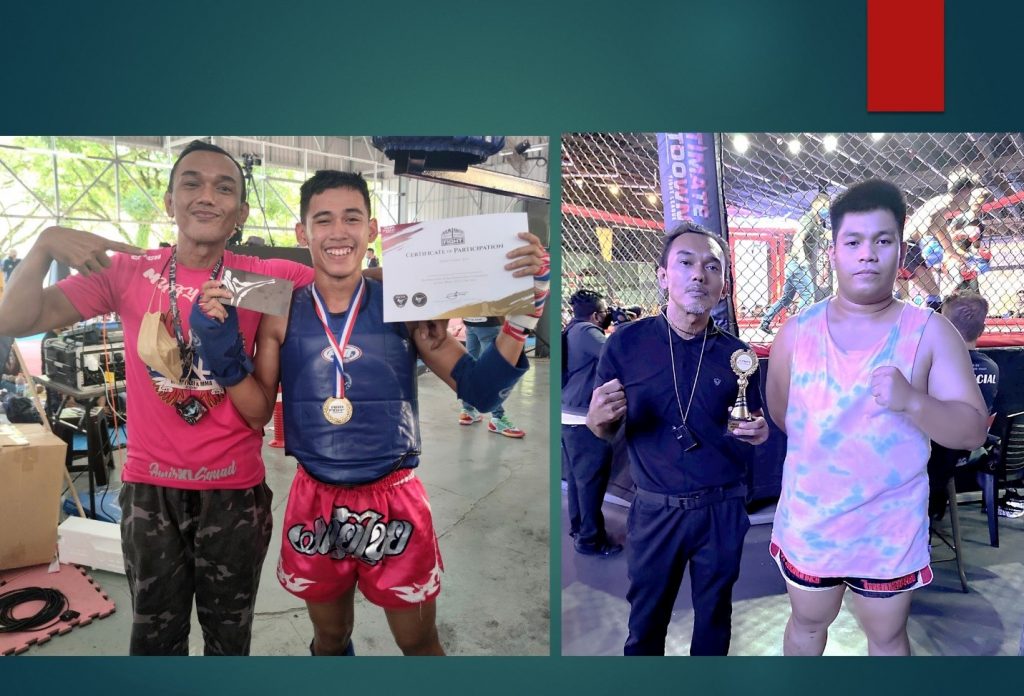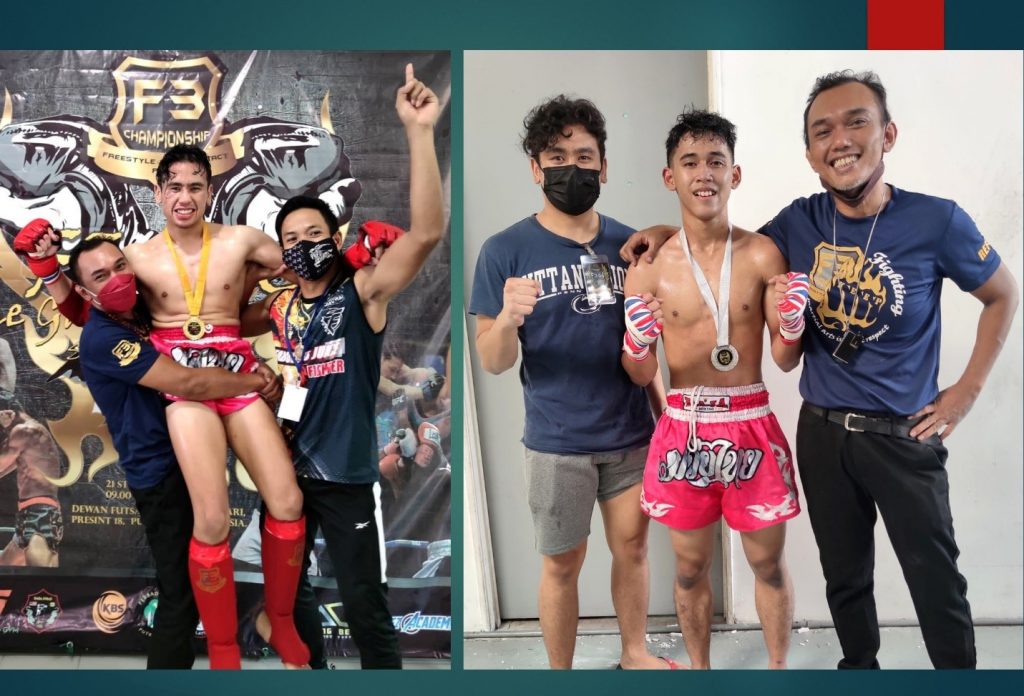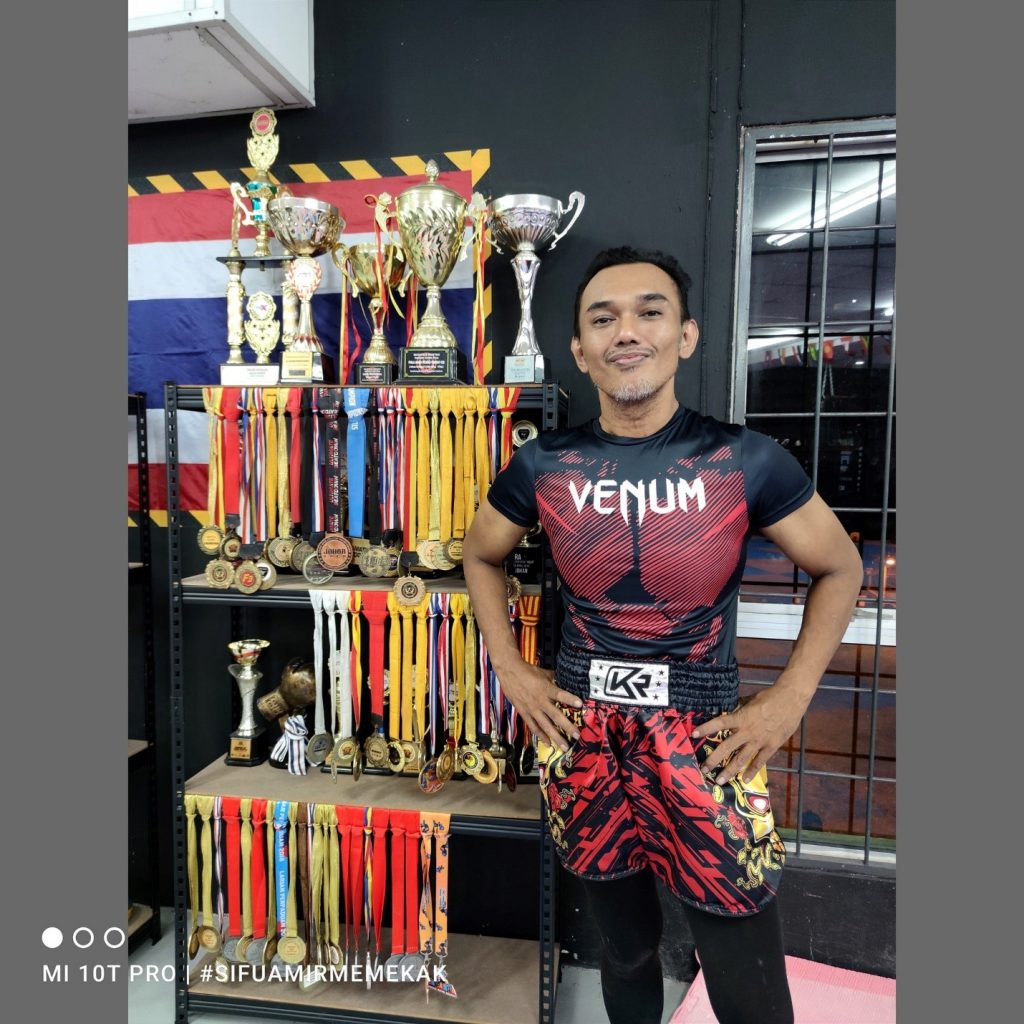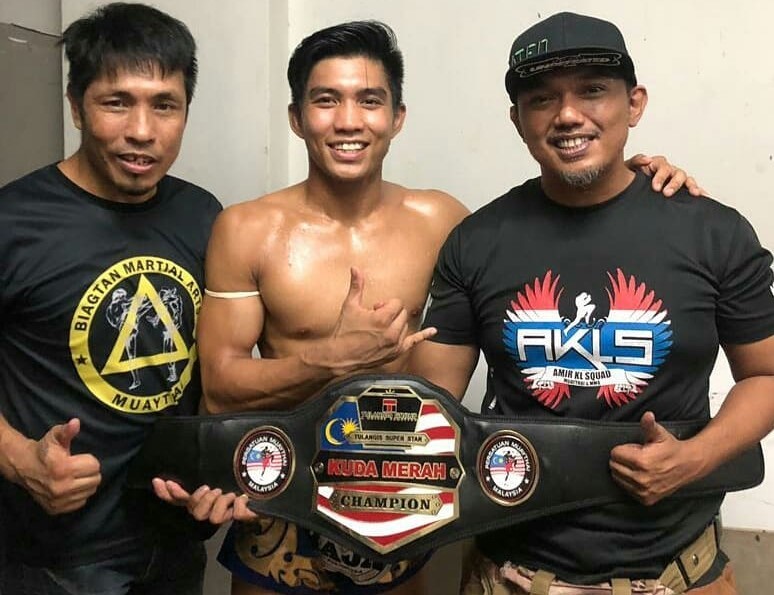 It was also through martial that Amir found love. He fell in love with Nadratun, his former student and together they build a career in martial arts. He trained her from zero to her debut in pro Boxing in F3 Championship, and also competing in other discipline. Together they also learnt and grow and became the 1st Malaysian husband and wife certified referee & judges for multiple discipline such as Muaythai, MMA, Kickboxing & Boxing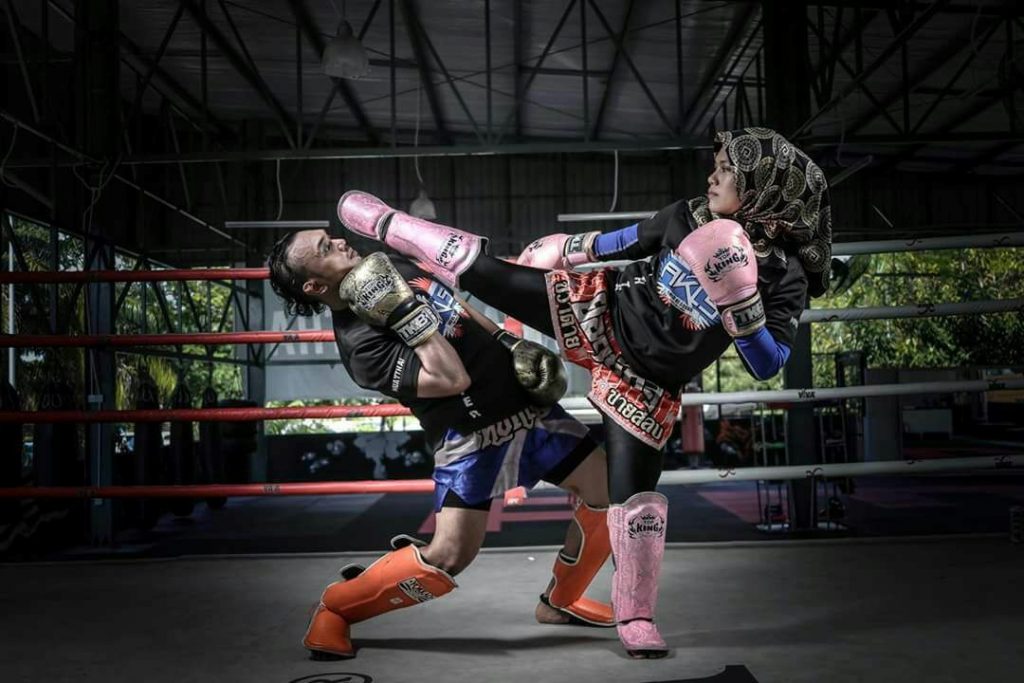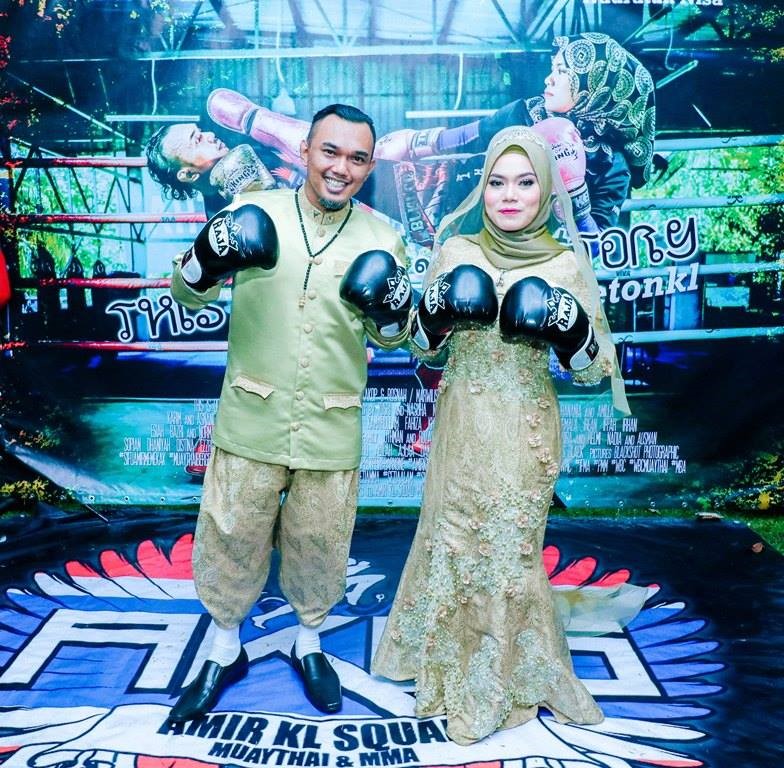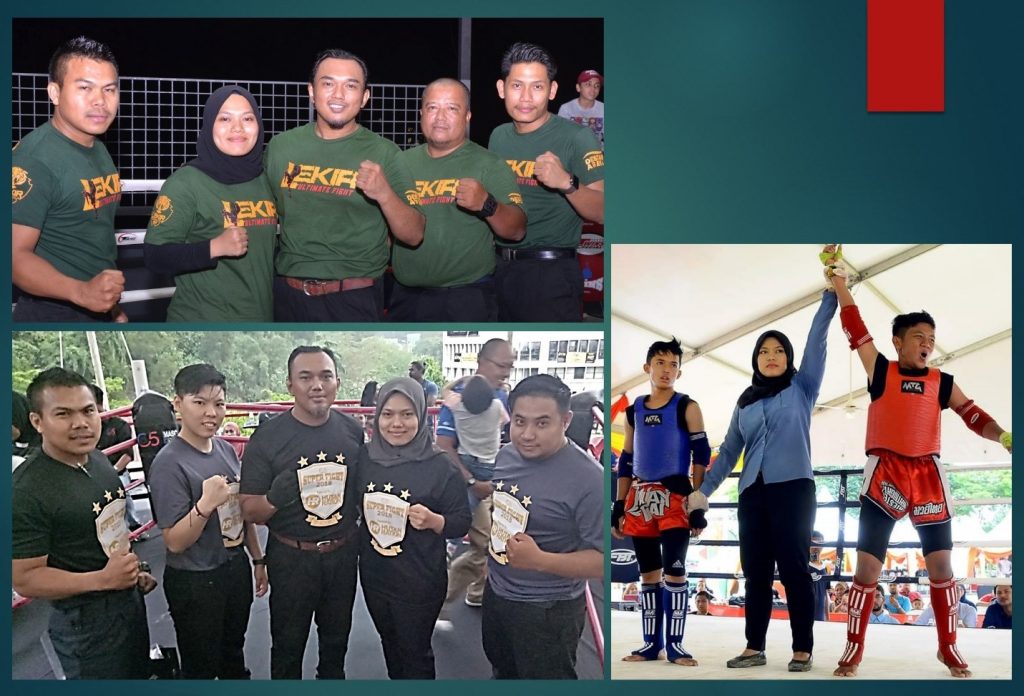 But all that came to halt when Covid19 hit… and Malaysia went into various forms of lock down. Amir's income as a trainer was hit hard. Jobs from airbrush also stops. He was surviving only on Private Training jobs. His wife that was working from home also suffers pay cut. It was really an unforgettable tough time for him.
As karma rules it, what you give out, you will get back in returns. End of the 3rd lockdown, Amir was still waiting for gyms to reopen, so that he can go back to his coaching work. One of his loyal students gave him a huge surprise. That student bought over Jym Muaythai in Klang. Then hand it over to Amir. That's how AKLS Muaythai & MMA Academy was formed.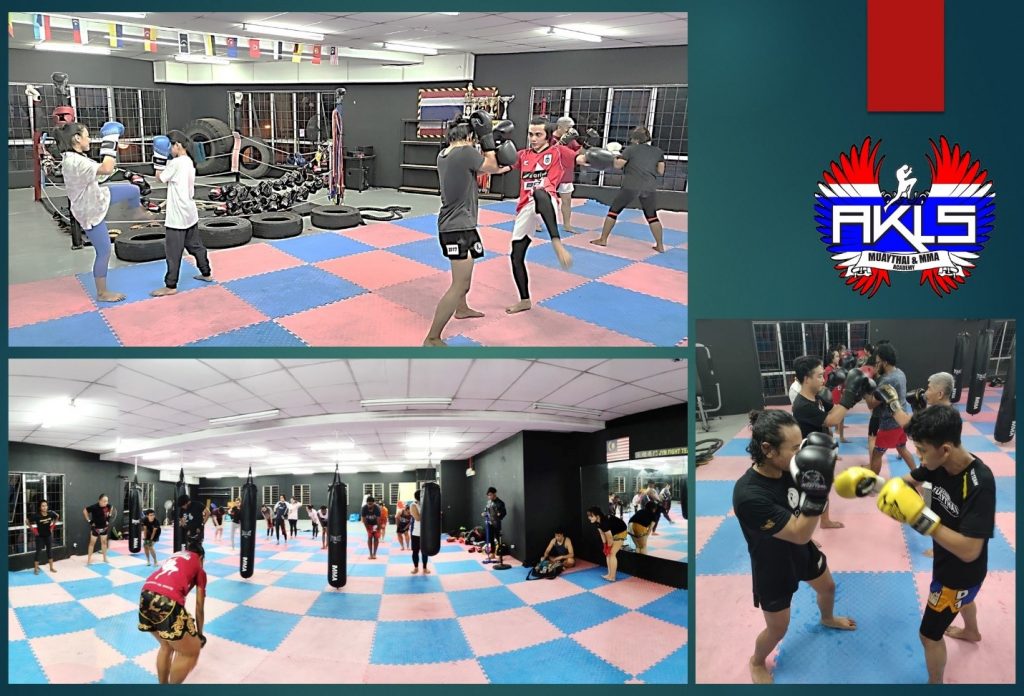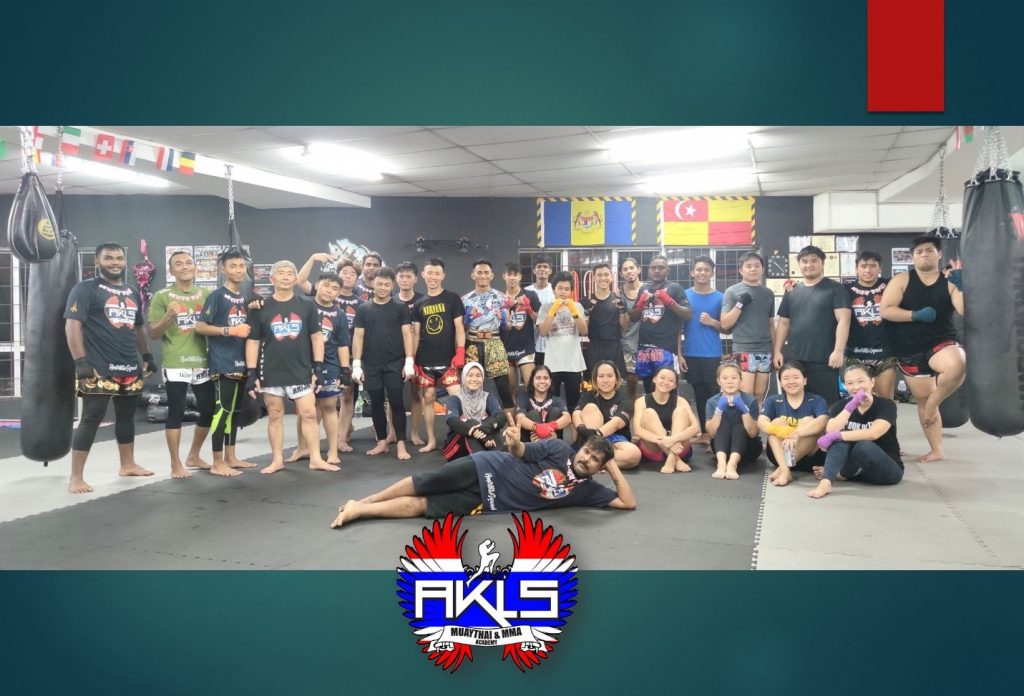 "I was happy that coaching offers started coming in, but Allah have a plan for me. I also pride myself as a true Malaysian, I mixed with various races, my students for airbrush were from various countries, and my students in martial arts too are of different races and I gave them the same attention. That student who gave me the gym is my Chinese student.
Amir is now the proud father of Akid. Whom he has groomed to be a martial art champion. Through his coaching & guidance, Akid already collected a few accolades, namely Klang Muaythai Pro Champion, WBC Asia Boxing winner, Ultimate Beatdown K1 Super-4 runner up.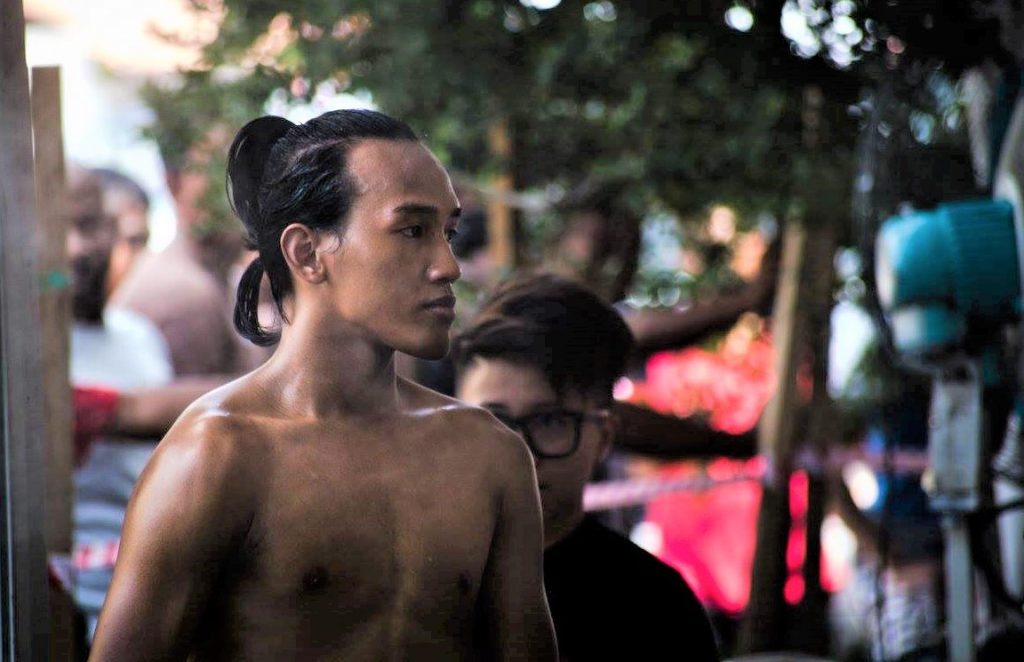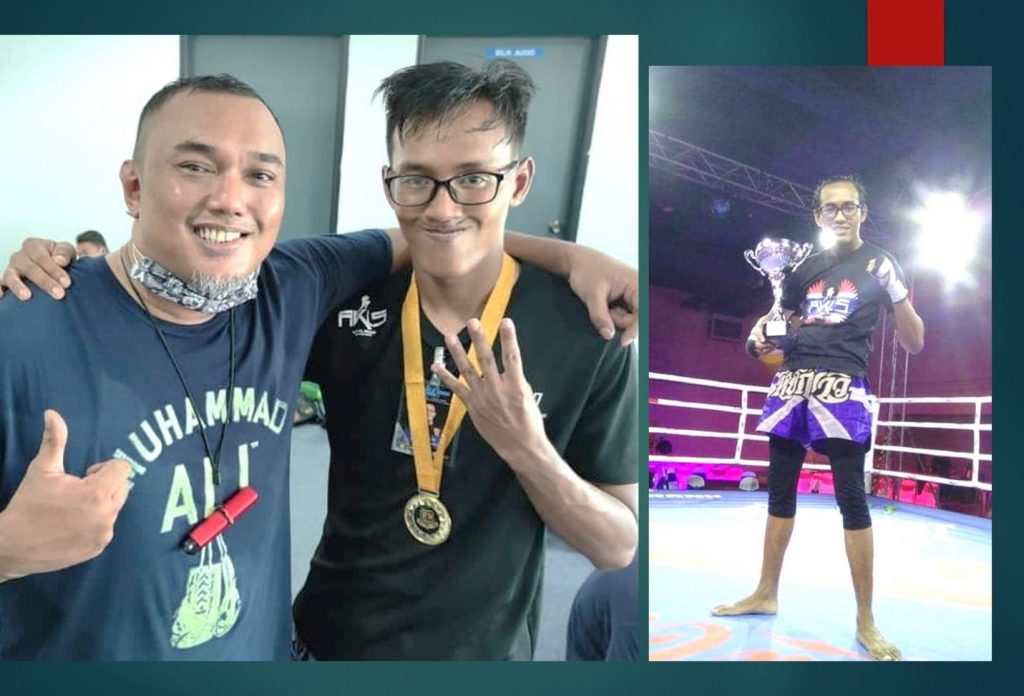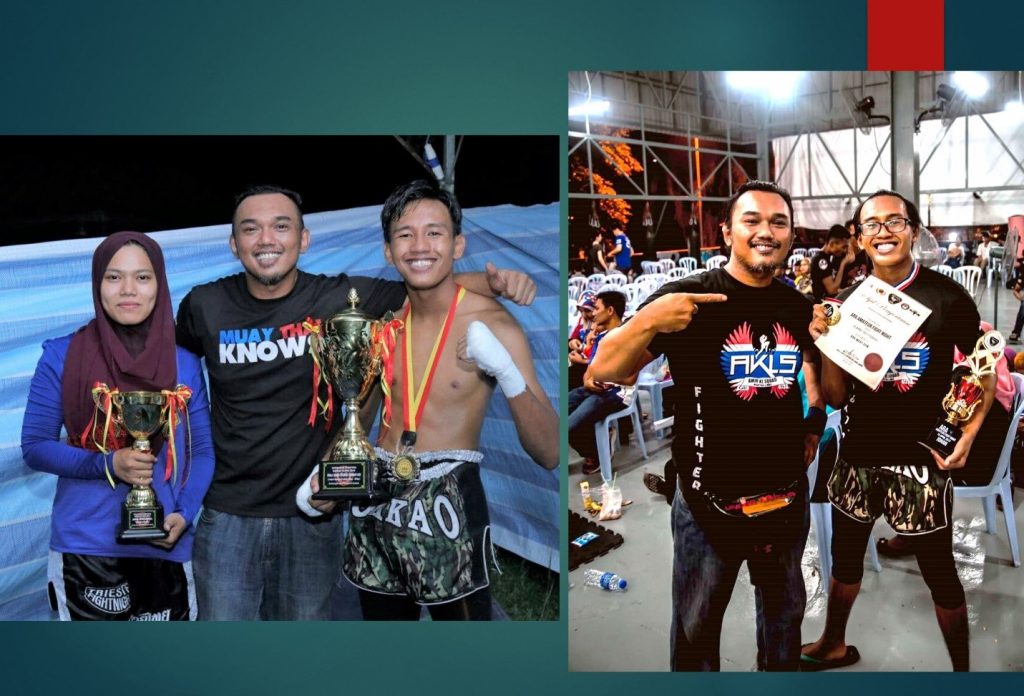 Martial arts have given Amir a lot. It is now his main source of income to feed his family but also the avenue for him to impart the knowledge to the next generation. His story does not end here, it continues on as Amir wants to produce more champion, change people's life to have a better version of themselves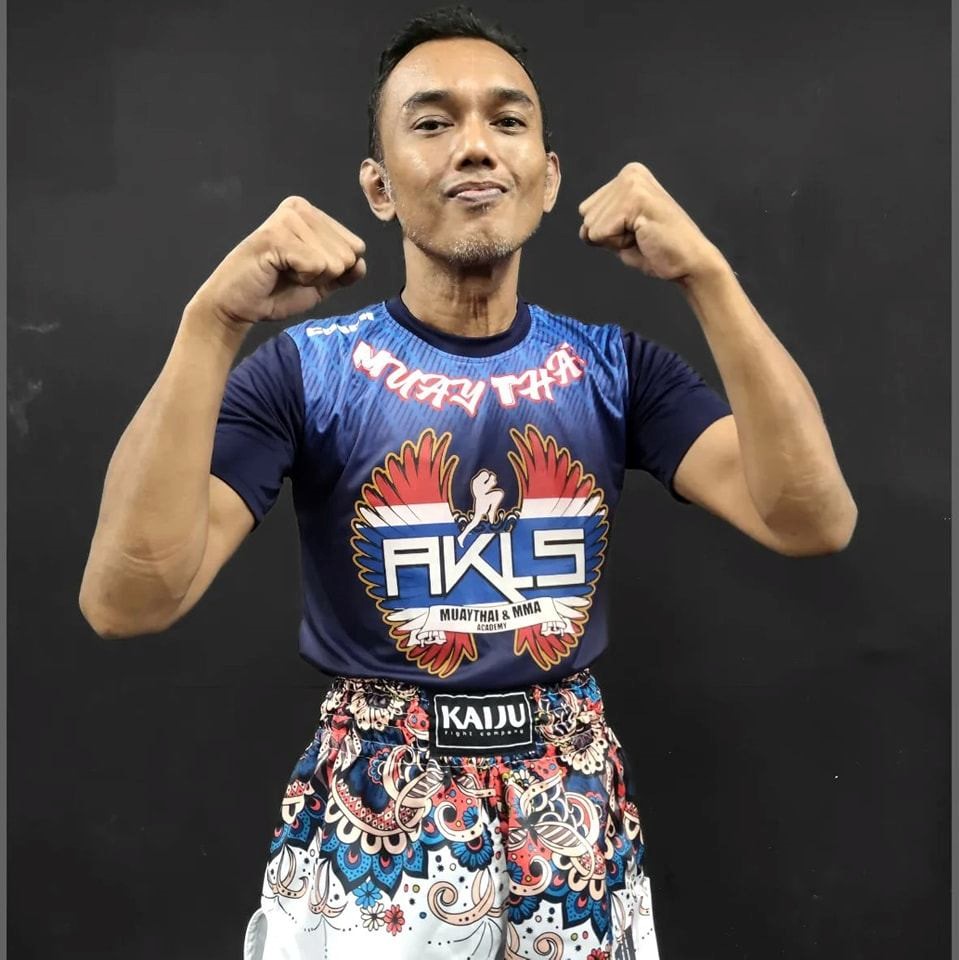 His message for 2022 Aidilfitri,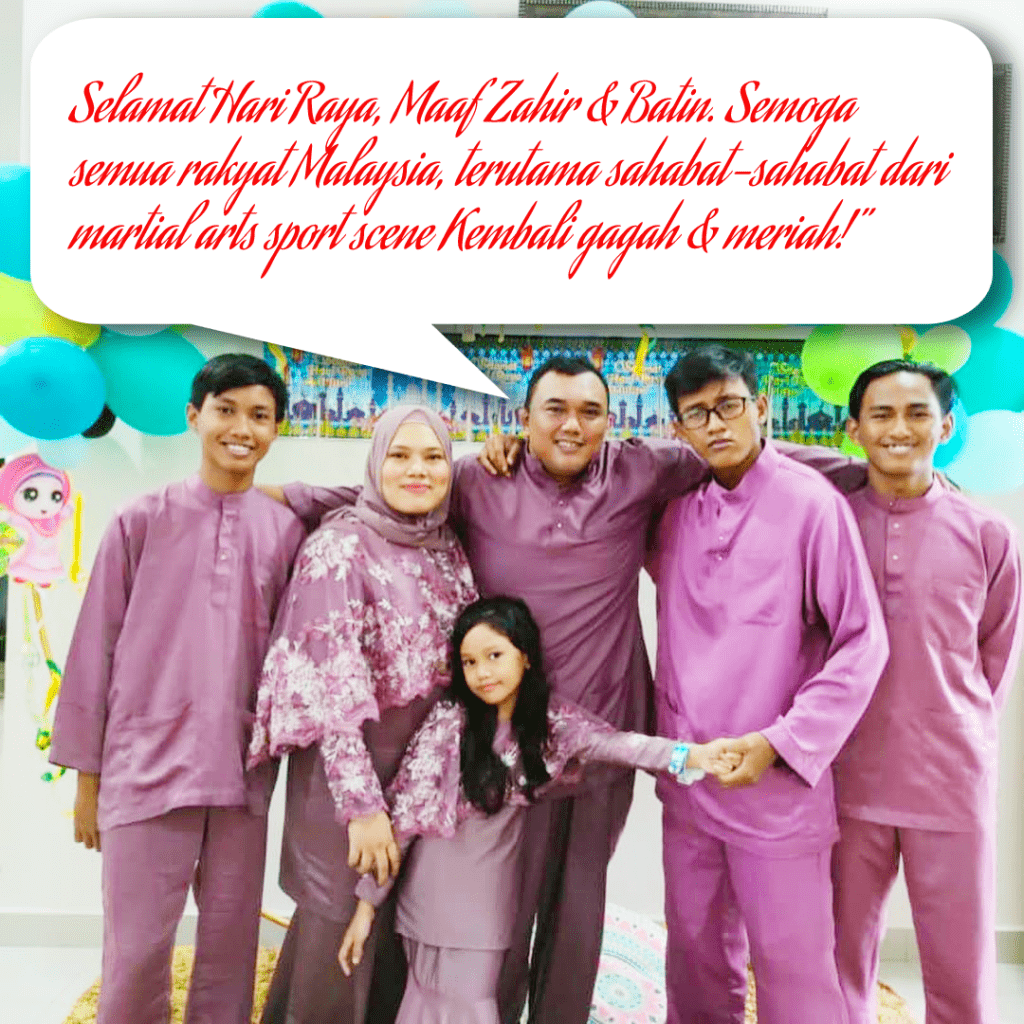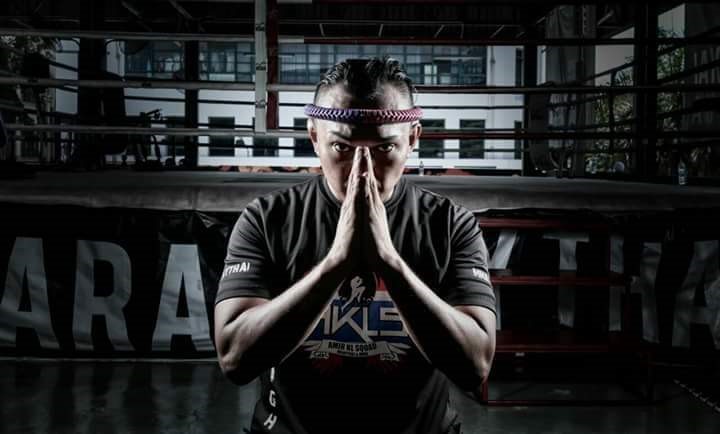 You can follow sifu Amir on his social media
https://www.facebook.com/sifuamirkl
https://www.facebook.com/amirklsquad
https://www.youtube.com/channel/UCwYBh7-mww7laQTjgPDBUsQ
https://www.instagram.com/akls.muaythai.mma.academy/?hl=en