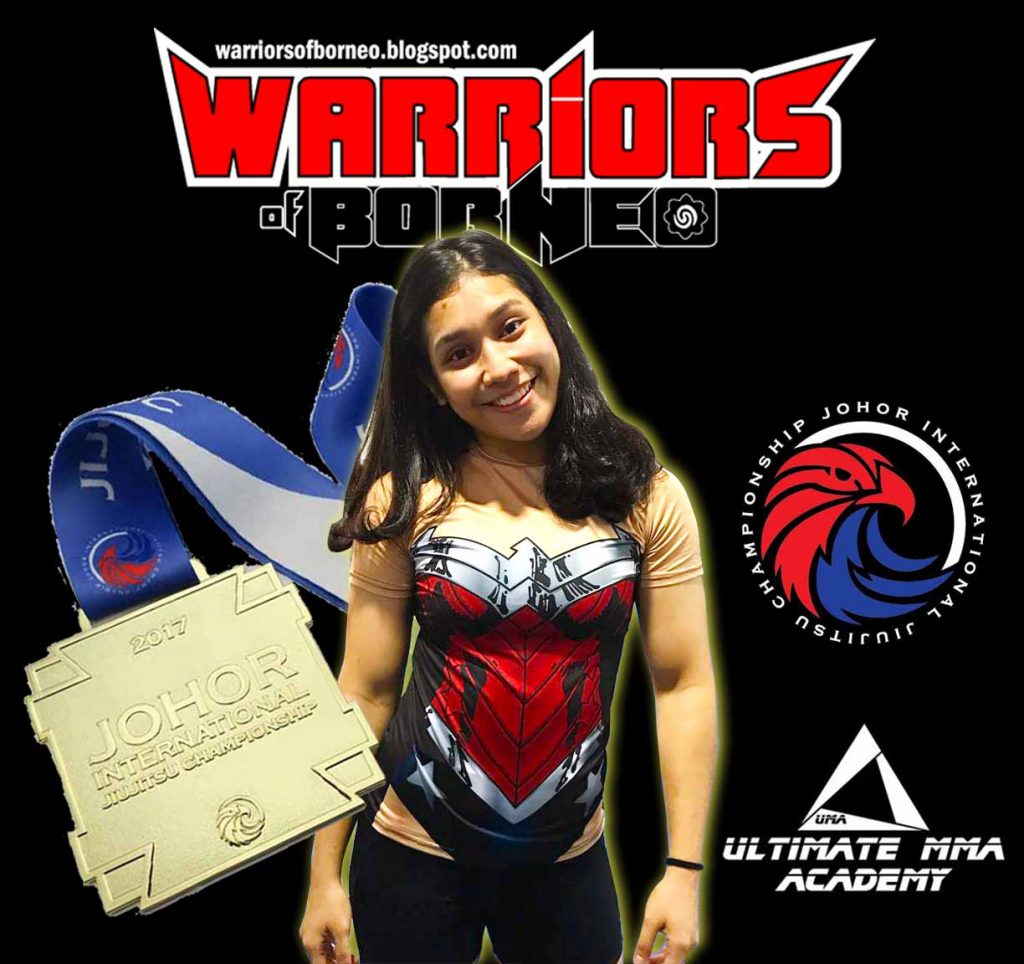 MIMMA4 Female Champion, Jihin Radzuan aka the Shadow Cat from Ultimate MMA Johor Bahru took home 1 gold and 1 bronze from Johor International Jiu-JitSu Championship.


The two day event 14-15 October was held at Plaza Sentosa Johor Bahru. More than 150 participants competed in Gi & No-Gi category. Gi was contested on day 1 and No-Gi on the 2nd day.
Day 1 Gi category saw 153 entries, while Day 2 No-Gi saw 102.
Jihin participated in two category. She took the Gold in the No-Gi Blue belt 56.5-58.5 kg,
In the Semi-finals she defeated a girl from Checkmat (Pamela Mae) with high elbow guillotine. While in the finals defeated another girl from Checkmat (Hai Qi) with toe hold to firmly secure gold.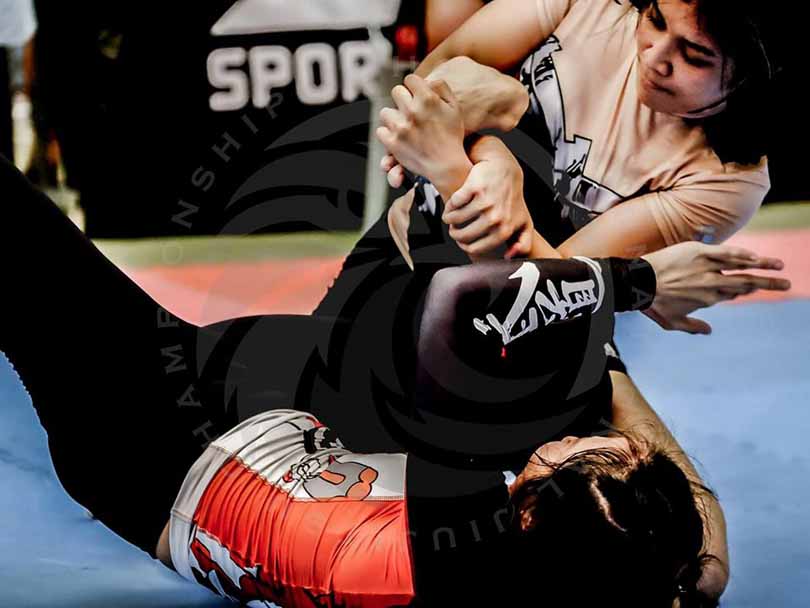 Jihin executing the toe hold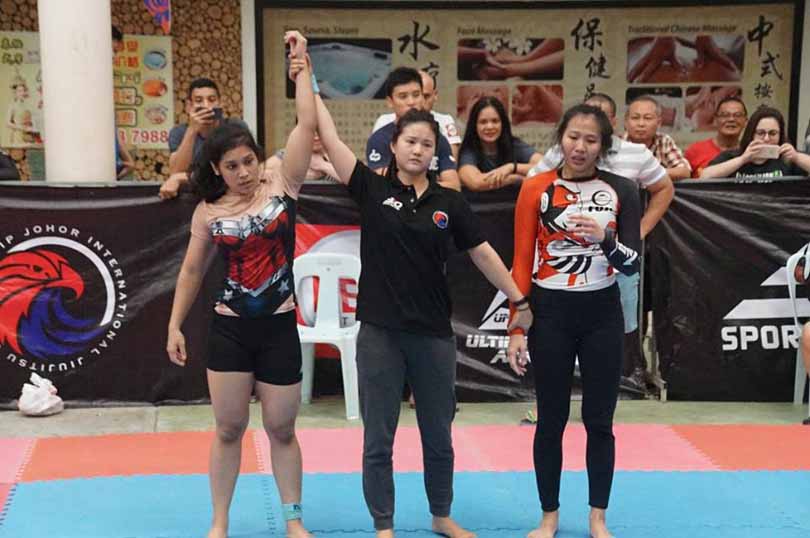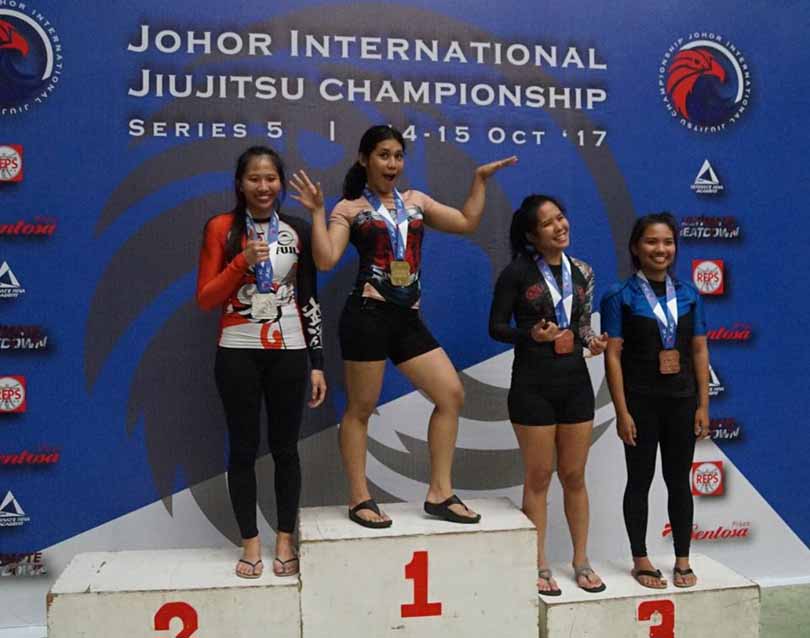 No-Gi Blue belt champion. Jihin was happy competing in her now favourite Wonder Women rash guard. It was a gift by her sister
In Female Absolute ( no weight limit ) she went against One Championship MMA athlete, Tiffany Teo. She lost the fight and got a bronze.
"It was a good experience coz the no gi rules is modified IBJJF rules. We play advantage and penalty which mean no one can stalling."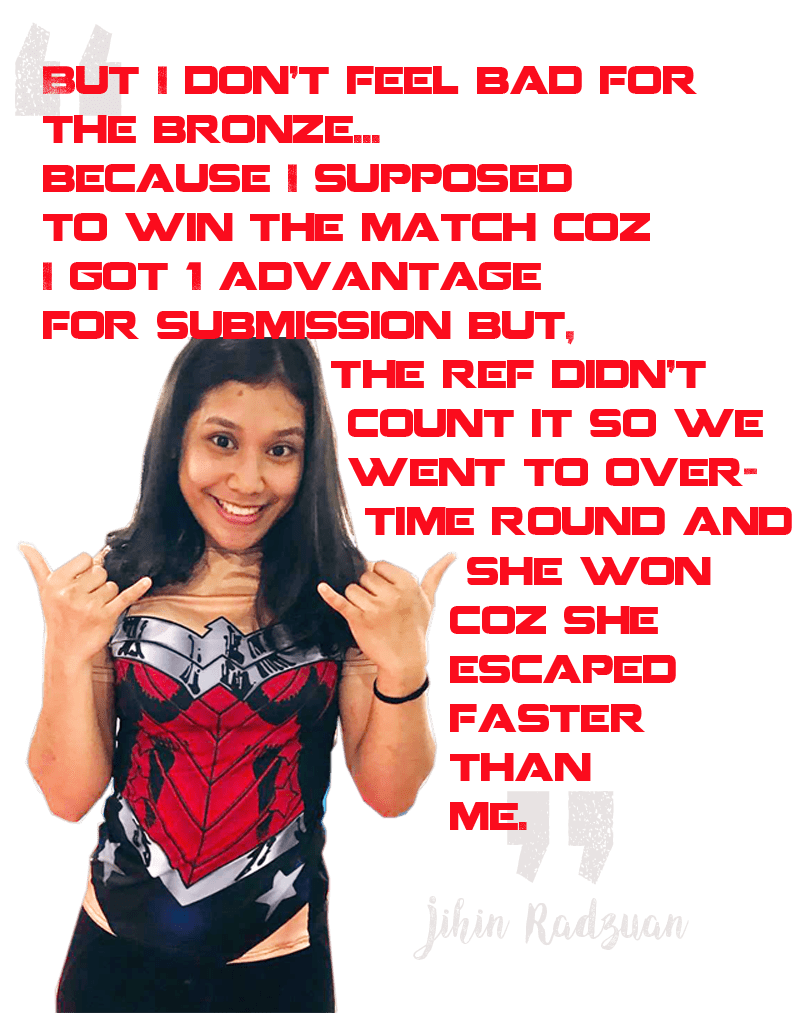 Jihin has dominated in amatuer MMA by winning the MIMMA4 female category and has recently turned pro and took a win in her pro MMA debut in
Ultimtae Beatdown 23.
JIJC was not her first grappling competition. She first participated in Johor BJJ Open 2 and won a silver in juvenile category.
The 2nd time she competed in Johor BJJ Open, she got 2nd place in juvenile and gold medal for no limit weight female white belt.
She will be competing again this Saturday 28 Oct in Johor Muaythai Open, in the 54kg pro Muaythai.
Ask wheter she will take a break from competing after this…
"I don't think there is a break in my dictionary. After Johor Open Muaythai, I will be fighting K1 Kickboxing in Ultimate Beatdown: Medini Showdown this 4-5 Nov. I will continue competing to gain as much experience as possible"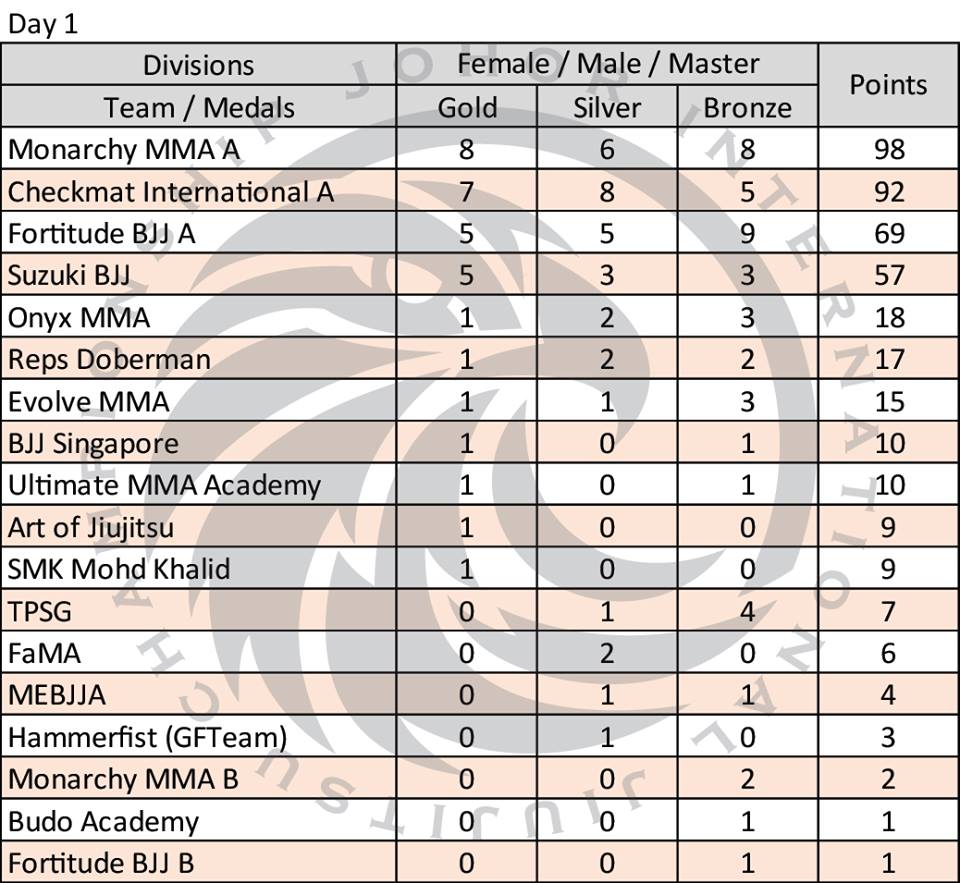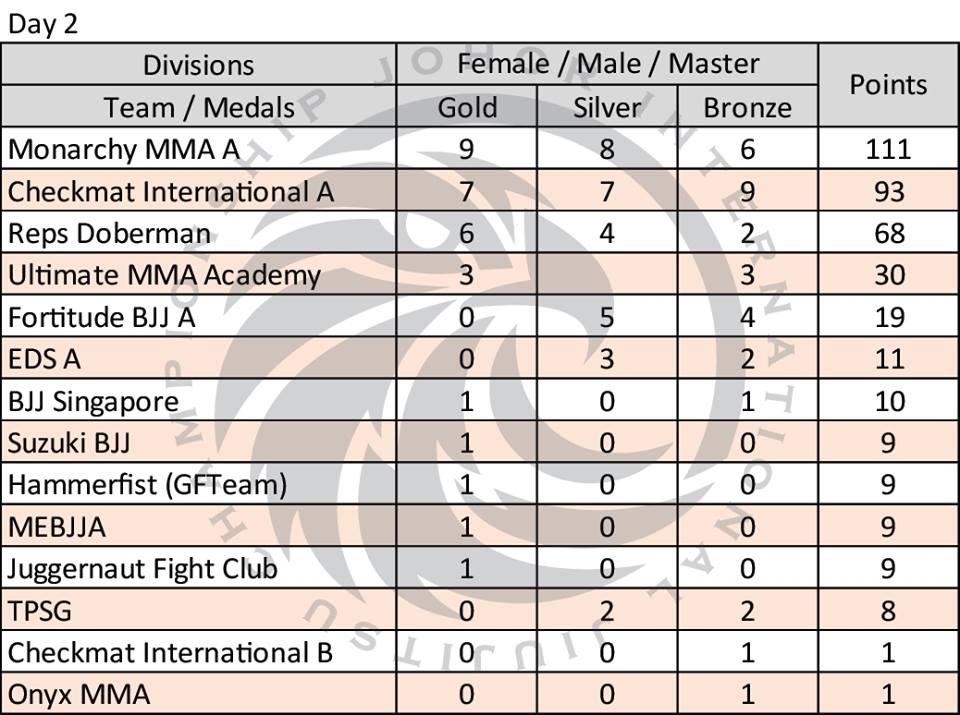 As for Day 2, again on top with 9 golds and a haul of 111 points, followed again by Checkmat International A & Reps Doberman.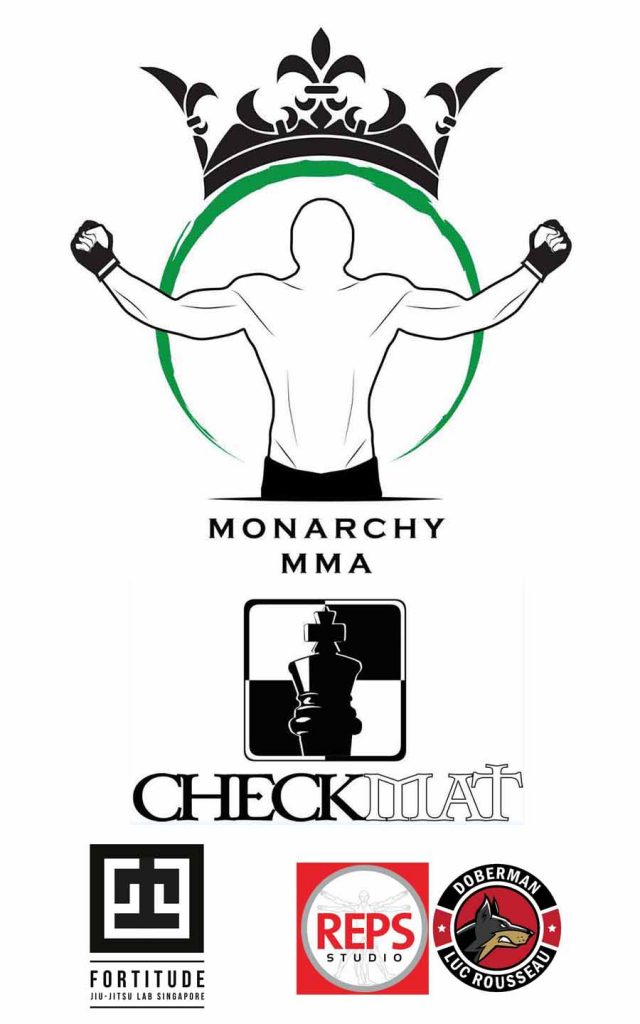 Event coordinater
FS Cheng
was very happy with the turn out and he thank all the sponsors, team and competitors and their supporters for coming out to make the first
Johor International Jiu-JitSu Championship (JIJC)
a success.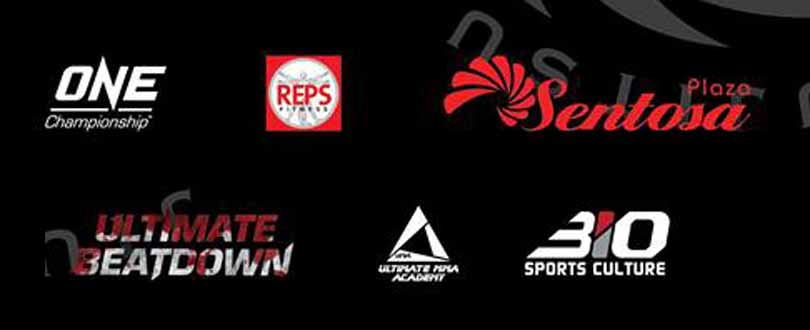 sponsors for 1st JIJC

building future generations
JIJC is not FS Cheng  first BJJ event, in total he has organised 4 times Johor BJJ Open before this and JIJC is a rebranding for Johor BJJ Open to bring it a level higher and appeal to the international athletes and he ask all the Jiu-Jiteros to be ready for the 2nd JIJC early next year!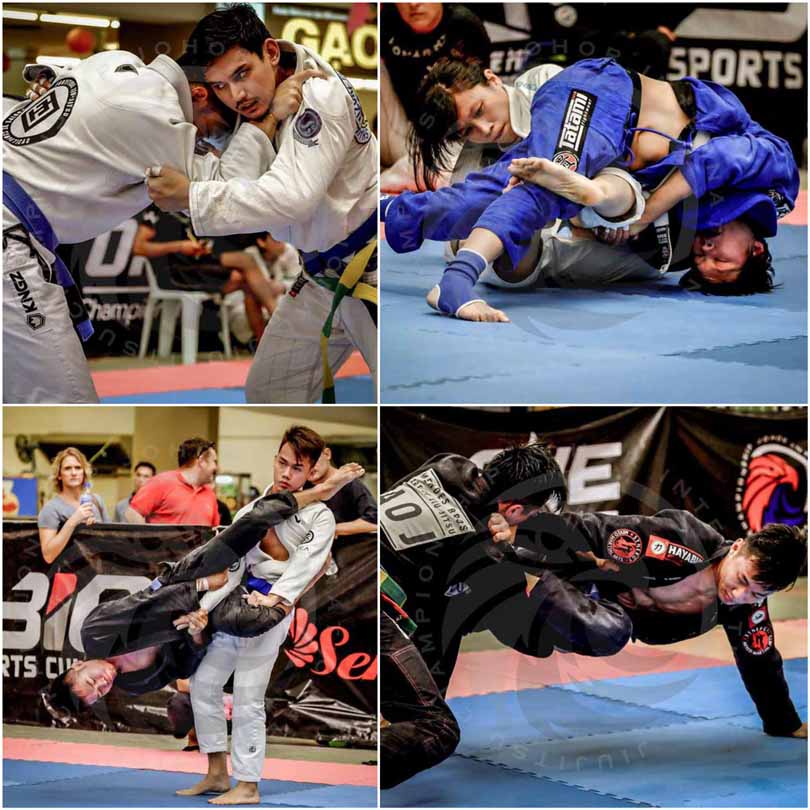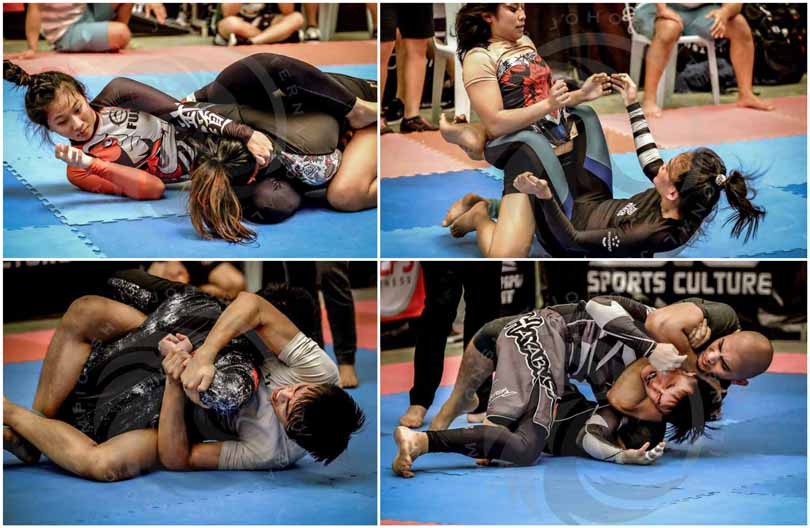 ( check out  more amazing pictures in 
JIJC FB
page)