This is fight week!.
The time has finally come to crown MIMMA Season 3 Champions.
Presented by TUNE TALK , MIMMA3 will be happening this 10 OCT 2015,
which also happens to be the National Sports Day; will see the fastest growing sports in Malaysia – MMA making another huge milestone in it's very young history.
MIMMA started 3 years ago and has grown bigger & bigger. The brain child of Khairy Jamaludin , Minister of Youth & Sports Malaysia and Jason Lo, CEO of Tune Talk. MMA has taken Malaysia by storm. With the popularity of UFC and other western MMA promotion such as Bellator and WSOF, and the domination of ONE Championship as the leading MMA promotion in Asia has help fuel the growth of MIMMA, which stands now undeniably as the biggest amatuer MMA tournament in Asia.
MIMMA serves as a platform to develop and unearth MMA talent from the grassroots across Malaysia. Successful fighters has progress to become pro fighters representing Malaysia such as the Subba brothers, Allen Solomon Chong, Agilan Thani.
2015 sees MIMMA breaking new ground, it introduces the female catchweight category and the foreign pride category. Both were created due to high numbers of potential female fighters and foreigners that reside in Malaysia.
Good news is, we also will potentially see fights by Adrian Tham, MIMMA Season 1 Champ, once MIMMA got the cards confirmed. Adrian was just crowned the inaugural Jesselton Fight League Welterweight champ on 4.10.15 in Kota Kinabalu. Another fight arranged for entertainment is the fight between Arnold & Ryan, both Hitz.Fm announcer, man this should be lots of fun!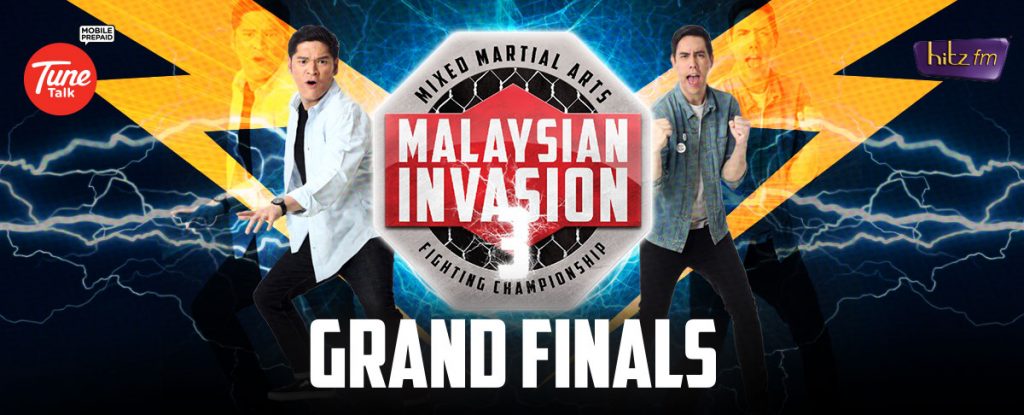 Hitz.FM  fight: Arnold vs Ryan…who ya got?
MIMMA this year will not feature Pro fight cards as it's being held a day after ONE Championship at the same venue: Stadium Putra Kuala Lumpur. Hence for Pro cards action fight fans should get their hands on ONE Championship: TIGERS OF ASIA tickets, best is to get both tickets and immerse in the experience of watching the best pro and amatuer fights cards in Asia! ( get your tickets here http://redtix.airasia.com/ )
With tryouts organised in Penang, Selangor, Johor, Sarawak and Sabah since Mac this year, has seen fighters from various gym fighting for a spot to be selected to represent their home state. This year's skills of fighters has evidently improved. They realised that to be just good in striking or grappling will not take them far. To go the distance one need to mix up both discipline well.
After going through ladder match, quarter finals, semi finals and contender fights we see the confirmed fight cards below for the Grand Finals, this is gonna be electrifying!
Borneon has certainly made a great impact in MIMMA, the very first season, we have two champion from Sabah Adrian Tham ( Heavyweight  ) and Allen Solomon Chong ( Lightweight ).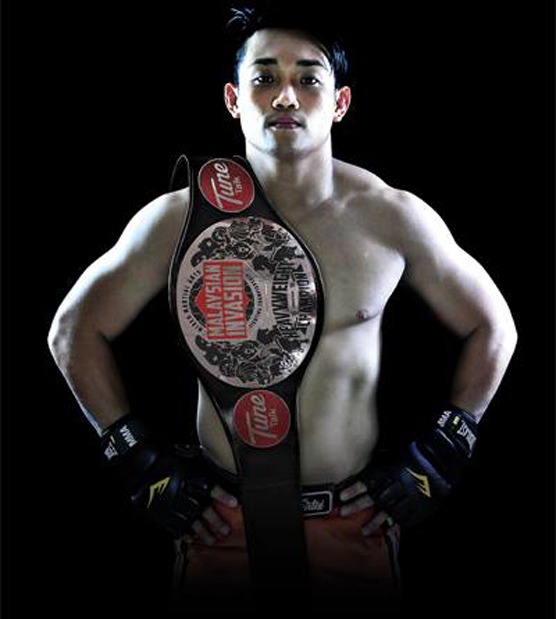 Adrian Tham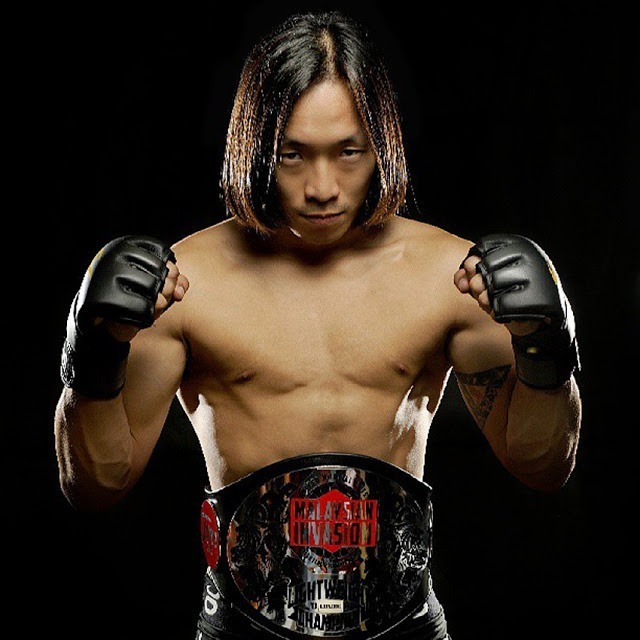 Allen Sollomon Chong 
In the 2nd seasons Grand Finals last year, out of the 7 championship bout, 3 Borneon was featured. Lightweight: Muhammad Hasrul def. Richie Celestial ( Sabah ), Middleweight: Jim Chong Jing Yi def. Stephen Onn ( Sarawak ), and Heavyweight Champ: Darren Low ( Sabah ) def. Mohammad Zulhanizam.
For 2015, Warriors of Borneo is proud that out of 18 fighters in the 9 Championship bouts, 9 will features fighters from Borneo, that is 50% !! Namely 4 from Sabah and 5 from Sarawak ( taking into account Ahmadjon and A-Karadech is based in Kuching, Sarawak ). 
We even see a complete Borneon affair in the female category.
In Bantamweight, Effendy Kalai ( Sabah ) will fight Tee Jac Yoe ( Johor ) as Prabu Somanaidu 2014 champ has vacate the belt.
Featherweight will see Hafizul Hakeem ( Sabah ) vs Muhd Aiman ( Neg. Sembilan) as Keanu Subba will be fighting Pro Card in ONE.
Lightweight, Jace Law ( Sarawak ) will fight defending Champ Muhd Hasrul ( Selangor ).
Welterweight belt is up for grabs as 2014 Champ Agilan has already turned pro, so it's up to Melvin Kho ( Sarawak ) vs Gino Tan ( Penang ) to see who gets it.
Heavyweight, towering Darren Low ( Sabah ) will defend the belt against Niker Tan ( Penang ).
Foreign Pride, Karadech ( Thailand – Fighting out of  Kuching Sarawak ) will fight Ahmadjon Karimov (  Tajikistan. – Fighting out of Kuching Sarawak ).
And last but not least an all out Borneon affair in the Female category: Felicia Yunus ( Sabah ) vs Joanna Yap ( Sarawak ).
Feature fights also has been confirmed with Adrian Tham ( Sabah ) fighting Theban Govindasamy in welterweight.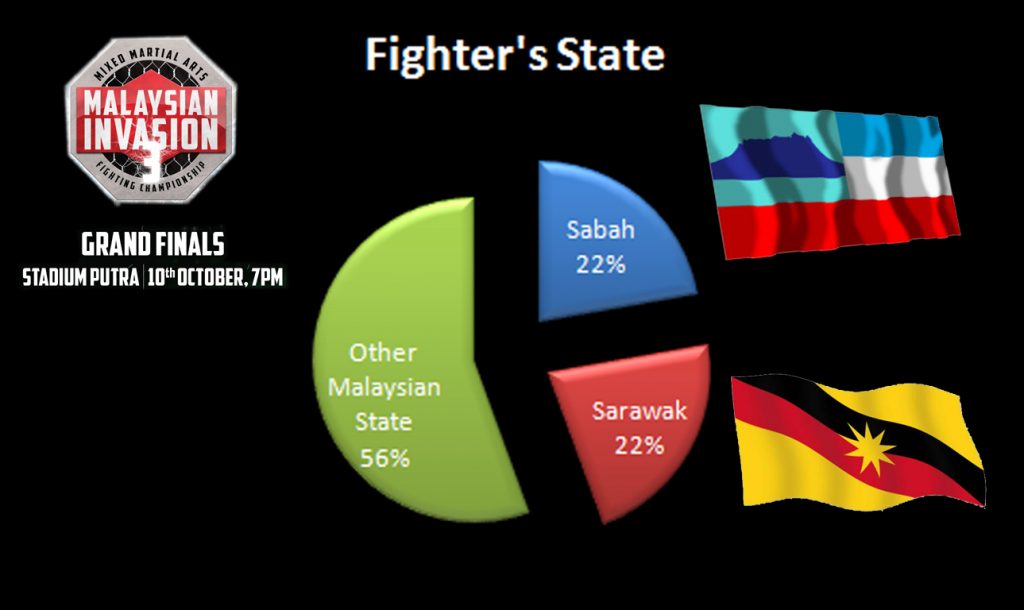 50% of the female in Semis are from Borneo ( Joanna, Mardiana, Valerian, Felicia and Nurul )
Many Borneon fighters did well too this year reaching at least the Semi Finals such as Eddy Kalai ( Sabah ), Douglas Gumbilai ( Sabah ), Samuel Lai ( Sabah ), Tsan Nieng Khai ( Sarawak ), Kent Tham ( Sabah : reach the contender ).
For female at Semis level, 50% of the fighters were from Borneo, the female are certainly inspired by fellow Borneon Sabahan, Ann Osman; incidentaly whom will be fighting Mazepa of Russia in a female Flyweight Superfight in ONE Championship on 9.10.15.
This year Darren Low of Sabah will defend his Heavyweight belt against Niker Tan from Penang.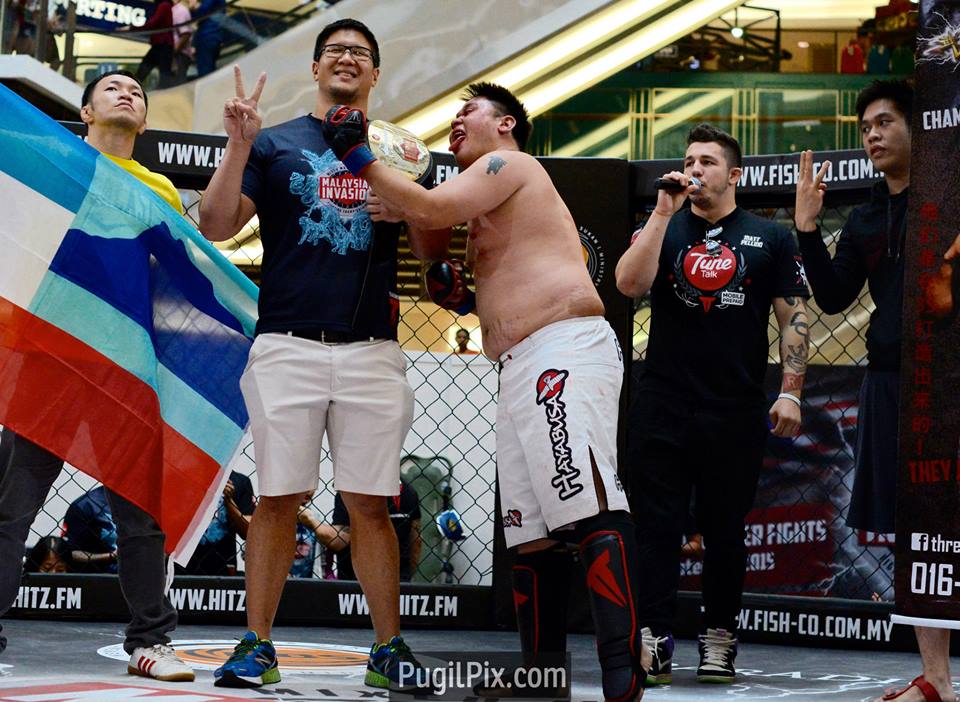 Darren is smiling with his opponent Niker but come fight day he will be on kill mode on Grand Finals
Borneon is here to make a statement! Many are very pumped up and has been preparing well to make sure they bring the belt across the South China Sea to either Sabah or Sarawak.
Warriors of Borneo wishes all the best to the Borneon Fighters!
Fight Hard, Fight Smart, Fight with all your Heart and the belt will be yours!