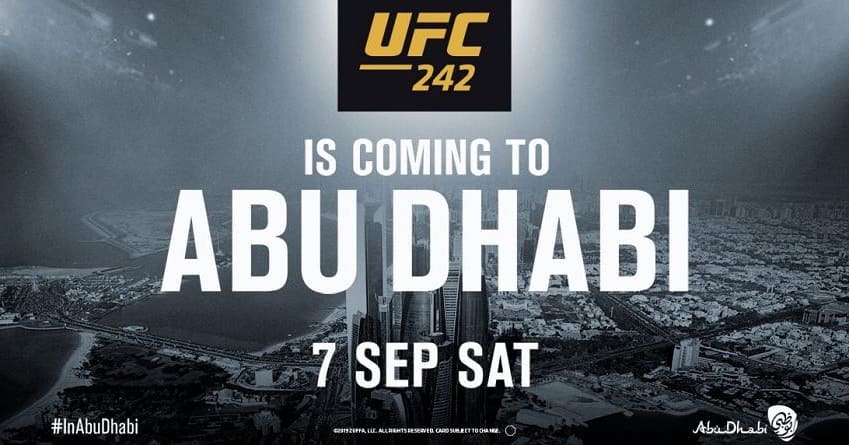 12 June 2019. The hype for UFC 242 has started with the press conference held at Hotel Cafe Royal in Central London.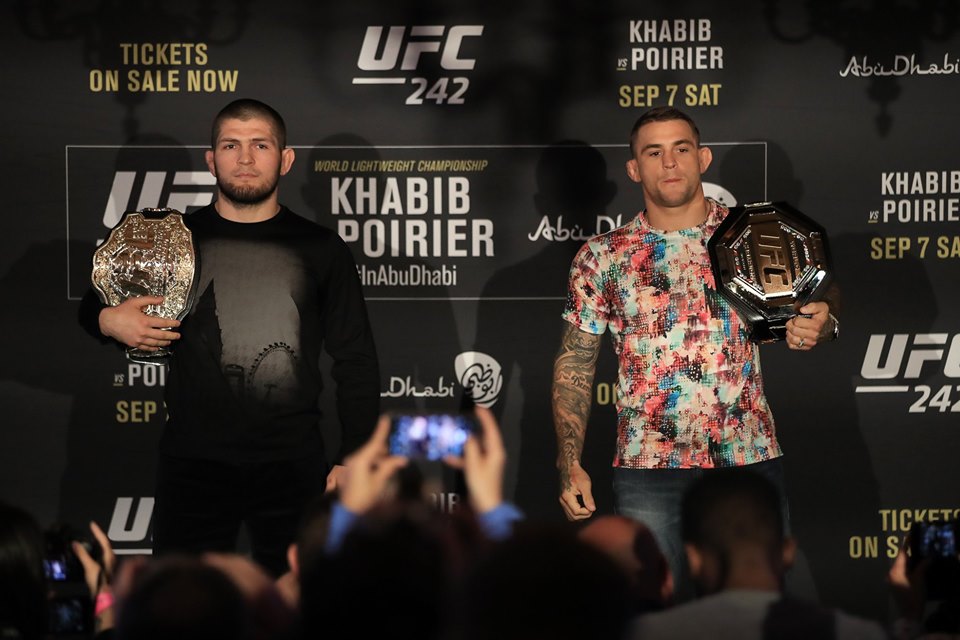 David Shaw, head of UFC international kick-start the press con, revealing that UFC 242 will be a collaboration with Department of Culture and Tourism. UFC 242 is the first of a championship event to be held for the next five years in the capital of United Arab Emirates. The run up to UFC 242 will also see a whole week of MMA activities & events named Abu Dhabi Showdown week which will features activities such as autograph signings, Muscle & Fitness expo, open work-outs, music concerts, UFC fan zone & Emirates cultural experiences.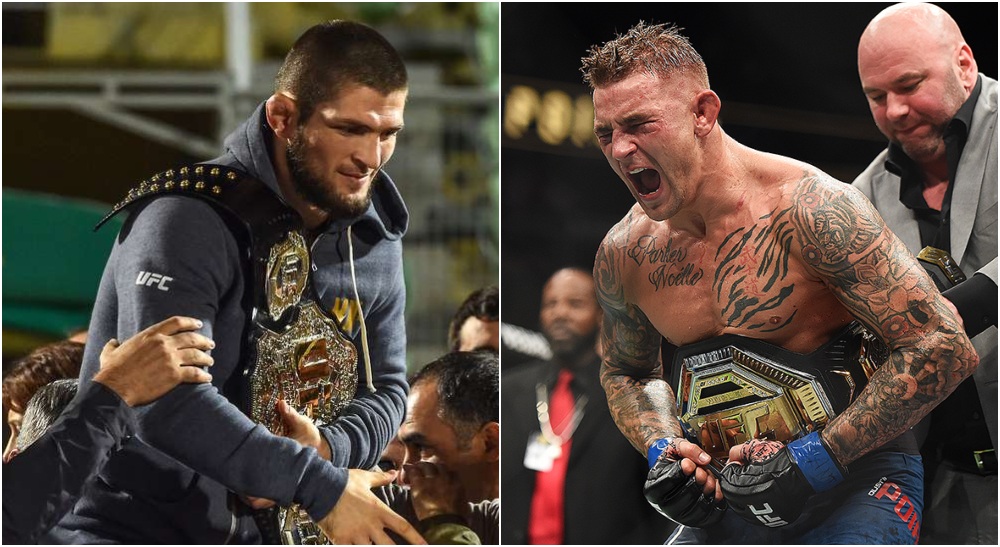 The last time UFC held an event in Abu Dhabi was five years ago, UFC Fight Night: Noguiera vs Nelson in 2014. On Sept 7 for the main event it will be a highly anticipated return of Lightweight Champion Khabib 'The Eagle' Nurmagomedov. He will face Interim Lightweight Dustin 'The Diamond' Poirier in a fight to unify the Lightweight belt.
Khabib has not seen action in the cage since he last fought & defend the belt against Conor McGregor at UFC 229. He was suspended for being involved in the ruckus cause by him jumping out of the cage. "The Eagle's" subsequent absence from the fight game led the promotion to create an interim title, which Poirier (25-5) rightfully won with a great performance against Max Holloway at UFC 236.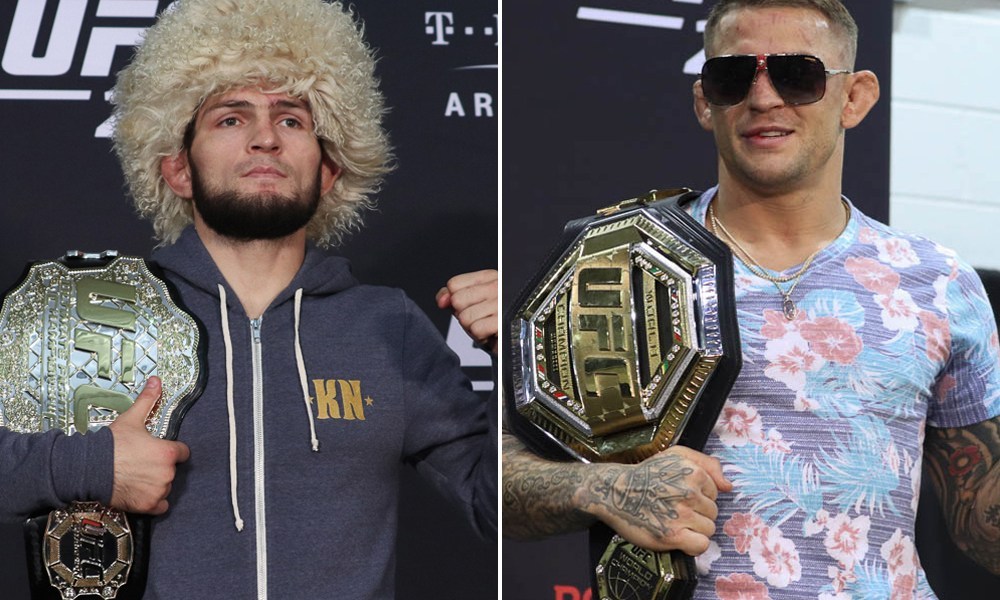 Khabib mentioned that he was impressed with Poirier's win over Max Holloway, he respect Dustin's experience but when the cage close, everything is going to be same for him, he will keep going forward. Khabib is also happy this fight is in Abu Dhabi because his father can be there in his corner ( no VISA problem ) and many of his Russian compatriot can also be there. This will be the first time for his father to be in his corner in his UFC career.
Even though his last fight against Holloway was basically a stand up war and facing Khabib will be different as Khabib is a high level wrestler, Poirier felt that the intense pace will be the same for five round.
It was a very subdued press con compare to the crazy fanfare when Khabib last fight vs Conor. No trash talking at all between the two champions.