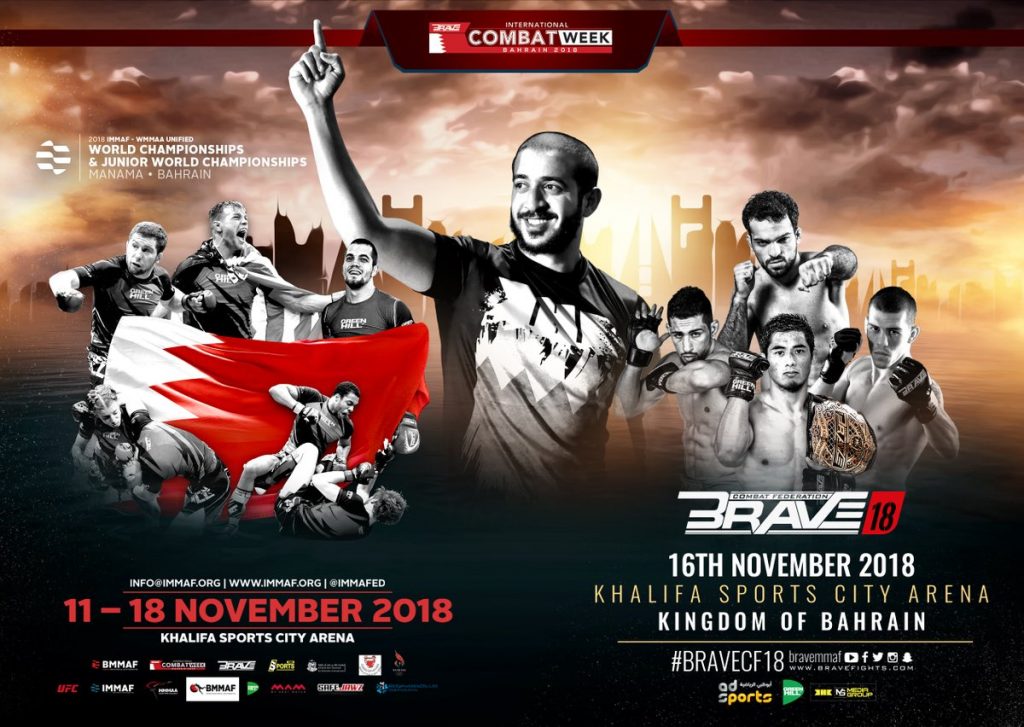 11-18 November 2018, the Kingdom of Bahrain was again for the 2nd time host to the biggest amateur MMA championship. What makes this year's World Championship special is because the two world governing body of MMA, IMMAF (International MMA Federation) & WMMAA (World MMA Association) joined hand to hold the very first unified World MMA Championship.
It was held along with Brave International Combat Week at Khalifa Sports City Arena.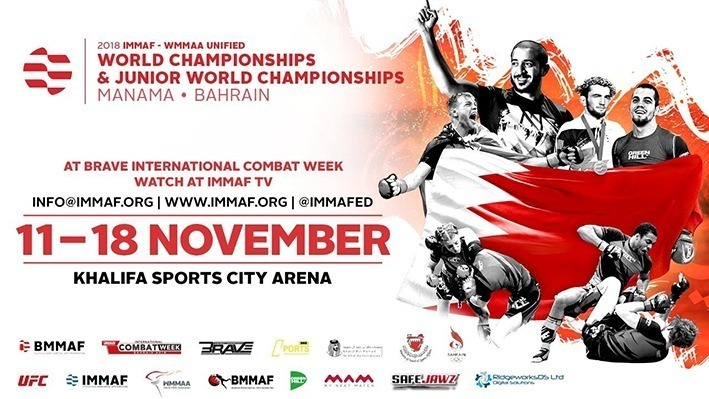 For the amateur World Championship, this is the fifth edition. IMMAF has been organising the first 3 edition in USA. This year's unified tournament featured 362 competitors from more than 50 nations across 16 weight divisions. The Junior tournament (for 18 to 20-year olds) ran concurrently with the Senior Championships (for 18s+) and both events took place under Unified Amateur MMA Rules.
Under the amateur rules-set, bouts are contested in 3×3 rounds. All types of elbow strikes and knees to the head are illegal (knees to the body allowed). As for grappling techniques; heel hooks, twisters, neck cranks or any submission deemed as applying pressure to the neck or spine are forbidden.
Green Hill Sports
provided the MMA athletes with opposing blue & red uniform, shin guard and 6 oz gloves. The defending champion colours are in gold. These sets of uniforms/gears were design to give amateur athletes good protection and also to portray and sporting image for MMA, moving it away from the underground violent image it's always associated with.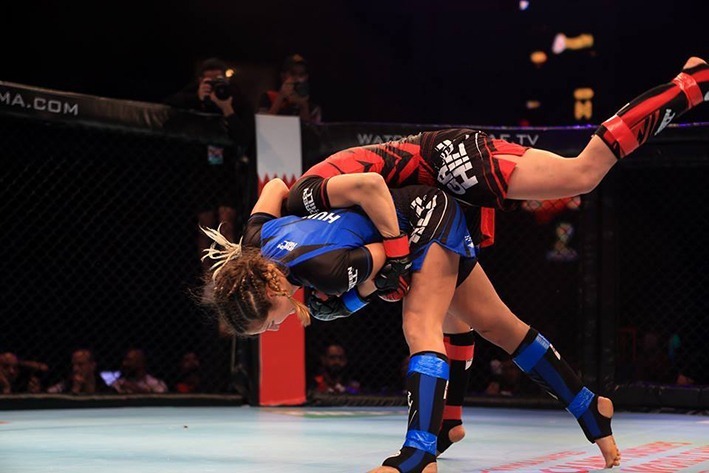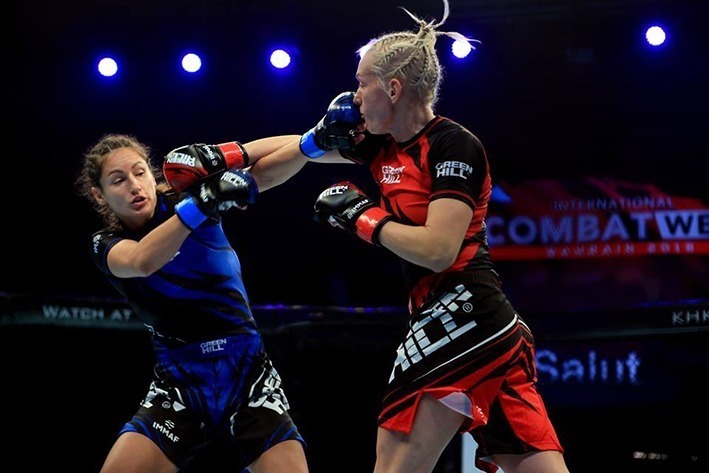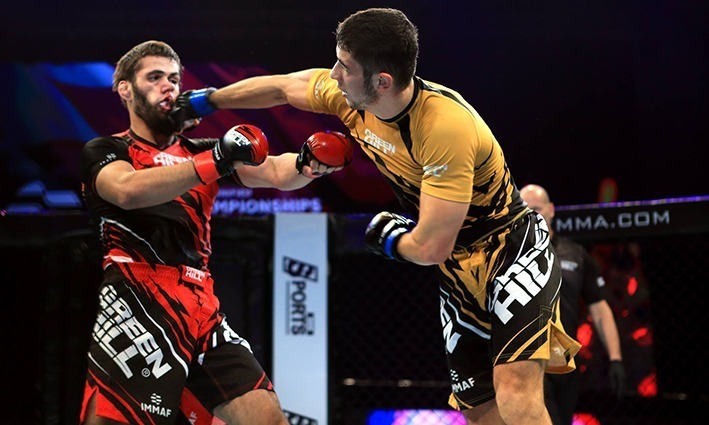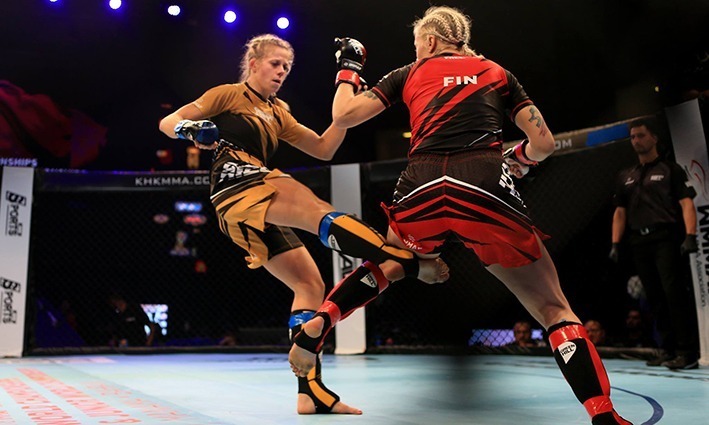 photos by Jorden Curran
The World Championships was hosted by the Bahrain MMA Federation and endorsed by the Bahrain Olympic Committee and H.H. Sheikh Khalid bin Hamad al Khalifa.
This year among the countries making an impact was Ireland. The Irish took home 3 gold medal with stand out Lee Hammond of SBG (Straight Blast Gym – the home team of Conor McGregor) leading the way when he won the senior Lightweight title.
Russia made a sensational impact as fifteen of their athletes progress to the finals, the results; they amassed 10 gold medals, 5 each from the senior & junior category.
This is the first time Russian made it to the podium in the world championship as the previous years they were not presence as Russian MMA's sports bodies were generally align to WMMAA. With the merger of the world governing bodies to hold one single World Championship, opened the door for more Russian athletes to compete.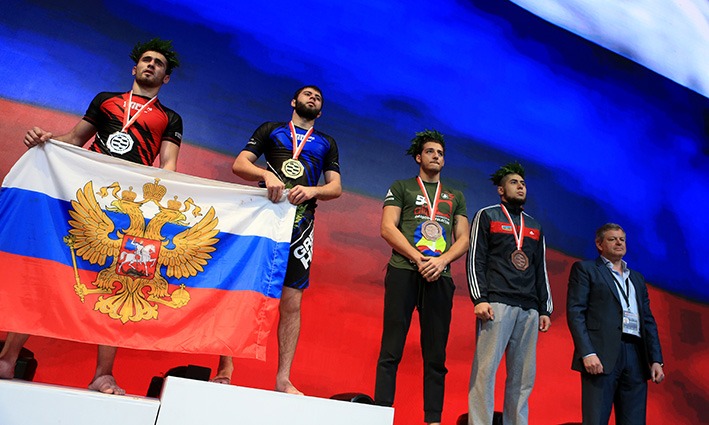 This year's World Championship is a great big leap towards making MMA a recognised Olympic sports. The two world bodies completed their amalgamation in July and decides to work together to aim for 2028 Summer Olympics in Los Angeles.
Bahrain will be hosting the World Championship again in 2019 making it three years in a row.
The driving force for this world championship and Bahraini MMA is His Highness Sheikh Khalid bin Hamad Al-Khalifa.
"We are proud that Bahrain will be hosting the fifth and sixth editions of the world mixed martial arts championship for amateurs. We are devoting efforts to making Bahrain a major destination in the region for the hosting of different international events and championships. Our hosting (of the IMMAF Championships) for the three consecutive years serves as international recognition of the abilities Bahrain has to make any event held on its soil successful. The hosting (of the IMMAF World Championships) puts Bahrain among the most advanced countries in the world in the development of the sport of MMA…. We appreciate the trust of IMMAF in choosing Bahrain to host the event this year and next."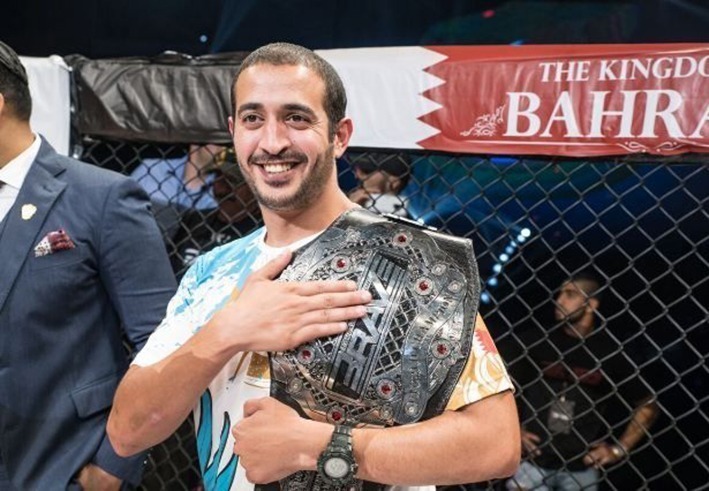 His Highness Sheikh Khalid bin Hamad Al-Khalifa is the Honorary President of Bahrain Mixed Martial Arts Federation and founder of KHK MMA Organization. He launched Brave Combat Federation in Sept 2016 and from then on Brave CF has seen a meteoric raised and has been organised around the world in various countries.
For this year, we not only see the amateur MMA world unifying, but also in the pro MMA world; in which saw
Brave Combat Federation 18
join forces with WFCA 54 to hold an event on 16 Nov along the Brave Combat Week.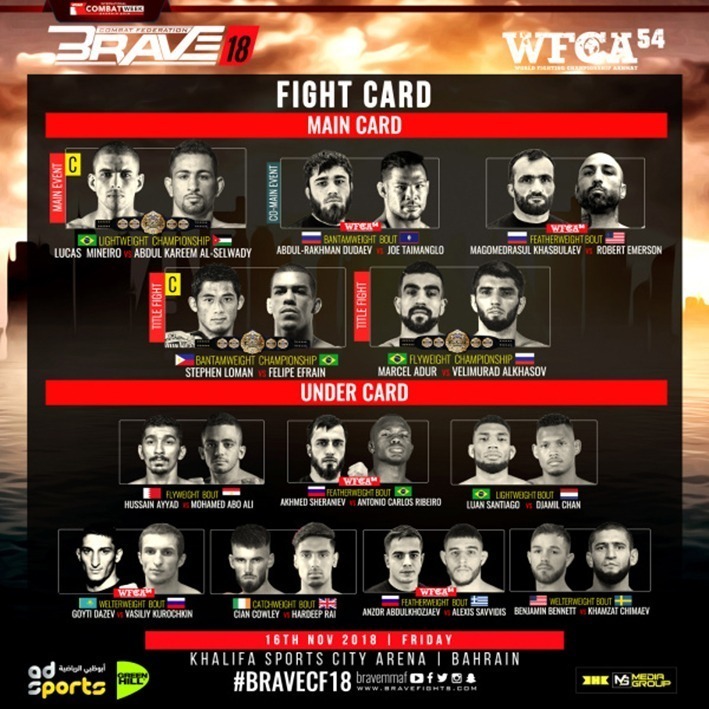 This event had Brave CF with 7 pro bouts.
Palestinian Abdul-Kareem Al-Selwady defeated Brazilian Lucas Martins to become the new Brave CF's lightweight champion when the fight ended early in round 1 as Lucas injured his knees.
Another Brazilian fell when Russian Velimurad Alkhasov took the flyweight title to extend his undefeated record to 6-0-0.
It was not a night for Brazil as in bantamweight title fight, Filipino Stephen Loman defended it against Felipe Efrain in a 5 round barn burner fight.
WFCA 54 held another 5 pro bouts with the Russia base promotions fielding 5 Russian fighters with 4 of them coming out victorious.
I end this story with a video of UFC female Bantamweight champion Chris Cyborg showing her support by appearing in Brave CF's cage doing shadow boxing wearing hijab.
Stay update with more combat sports stories by following Warriors of Borneo Facebook page
————#WRB————-
This story is brought to you by SISU Mouthguard. click this link bit.ly/WRBxSISU to get yourself good discount