Article By dllsports.com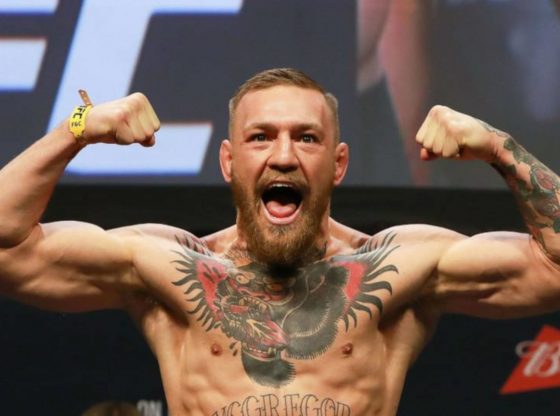 The modern MMA scene is full of fighters on the roster and if you are watching different championships this can mean up to over hundreds of different fighters all vying for their championship belt.
So if you are new to the MMA scene, finding the right fighter to follow can be a daunting task, which is why we have a quick guide for you to follow on who is currently pulling their weight in the MMA world, filtered by the different fighting championships.
UFC
Amanda Nunes
Ronda Rousey is too stiff or she out of no where got really good at Wrestling. We need Amanda Nunes to come to the ring next week and show Ronda what stiff really is. #RAW pic.twitter.com/GL4reBs3mx

— Ryan Fedrau (@the_fed_23) March 5, 2019

Hailing from Brazil, Nunes is a Bantamweight champion and also a Featherweight champion. She holds a 17-4 record and is the first fighter in UFC history to become a two division champion. Highlights wins over Ronda Rousey, Miesha Tate and Cris Cyborg.
Tony Ferguson

Nicknamed 'El Cucuy'. Ferguson is regarded as one of the best in the Lightweight division and holds the record of the most consecutive wins in the UFC (with 11). Fight record of 26-3 and highlights wins includes the 11 win-streak over the course of 6 years with a recent win against Anthony Pettis in UFC 229.
Connor McGregor
The Notorious or Mystic Mac commands the biggest best pay-per-view draw in UFC and his fight against Khabib Nurmagomedov in UFC 229 drew 2.4mil buys. Arguably the most recognisable face in the UFC today and holds his own in Featherweight and Lightweight. Has a fight record of 21-4 and highlights includes dominating the UFC until his loss to Nurmagomedov.
ONE Championship
Demetrious Johnson
The Mighty Mouse is a Flyweight champion and holds the UFC record for most consecutive title defence (with 11). Known for his quick striking, Johnson also has the most takedowns in flyweight history. Fight record of 27-3- and highlights includes 11 straight title defences and a UFC record for the latest finish – a 4:59 submission win in the fifth round over Kyoji Horiguchi.
Aung La Nsang
Nicknamed the Burmese Python, Aung is a massive draw card, especially in his home country of Myanmar. Of ethnic Kachin descent, Aung has grew in stature since signing with ONE and is the current Middleweight and Light Heavyweight champion. Fight record of 24-10 and highlights includes being the first Myanmar champion in MMA.
Ben Askren
Askren is a former Olympic wrestler and by such is an accomplished submission wrestler. Nicknamed Funky, he is a champion wherever he goes and has won the Welterweight division both in the Bellator and in ONE. Has however rejoined the UFC where he made a winning statement by beating Robbie Lawler. Undefeated in pro MMA with a 19-0 record.
Bellator
Fedor Emelianenko

Emelianenko is a renowned sambist and and judoka and has won various accolades in various championships. The Last Emperor is also a former UFC Heavyweight champion and came out of retirement in 2015 to join Bellator. Made a bid for the vacant Bellator Heavyweight World Championship belt but lost to Ryan Bader in January. Fight record of 45-6.
Gegard Mousasi
The Dutchman of Armenian descent is a well accomplished fighter in the Middleweight division. Nicknamed the Dreamcatcher (which he hates) or the Assassin, Mousasi is the the current Bellator Middleweight World Champion, thus making him a five-time world champion. Has a 45-6 record and was once ranked No.4 in the UFC Middleweight rankings.
So these are just a few fighters that you can look out for over a good spread between the three most popular MMA fight scenes.
While there are many more not listed here, these can be considered a quick start for any modern MMA fan should they want to jump in on the bandwagon.
Do you feel that we've missed out someone? Let us know in the comments below.
Pix credited to sportingnews.com.
Article By dllsports.com