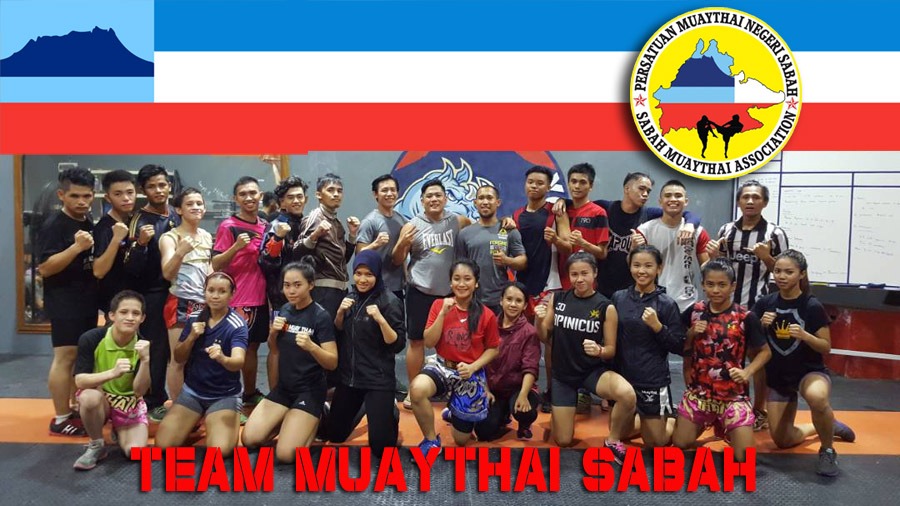 Muaythai is an ancient martial arts originated from Thailand. It is also known as the art of 8 limbs as its the 8 points of contact namely ; 2 hands, 2 legs , 2 elbows and 2 knees that a Muaythai exponent will use as it's arsenal of combat. It is widely considered the most effective striking / stand up style of martial arts.
In Malaysia, especially in northern parts of Peninsular Malaysia, which is closer to Thailand, Muaythai has long been established and is very popular especially in the northern region. As compare to Borneo region Muaythai is a relatively new sports, but it is gaining grown and is growing fast. This is due to the efforts put in by many local coaches and also the state associations.
To fast track Muaythai popularity, in early 2015, Borneo Cup was an idea mooted when Sabah Muaythai Association, Sarawak Muaythai Association and Labuan Tomoi Association come together to discuss how to popularize Muaythai in Borneo region; hence the idea of a competition that involve all the stake holders in Borneo, namely Sabah, Sarawak, Brunei and East Kalimantan to promote this ancient martial arts to more wider audience.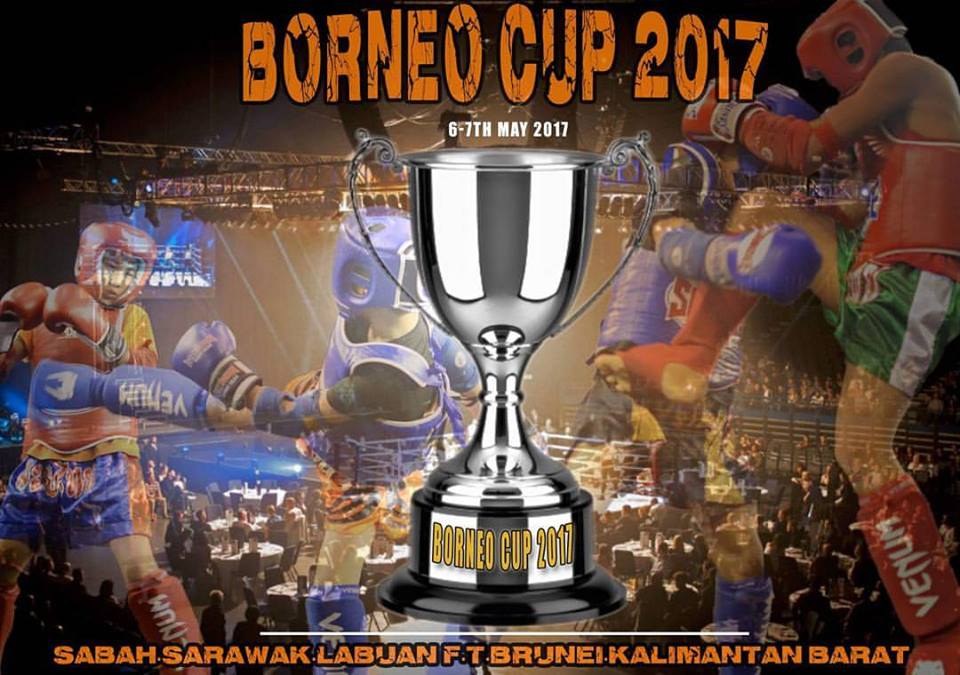 Sarawak was the inaugural champion in 2015 and last year Sabah managed to bring back the cup to the Land Below the Wind when Sarawak hosted the championship for the 2nd year. As the host this year, Sabah Muaythai has made preparation early.
Lead by its president Hj Nazri Razak, it's plan started rolling to select the best to represent Sabah starting from last year. Numerous competition was organized, such as the Inter-Club, Inter-District and most recently Muay Fight Night in collaboration with Team Karabaw & Revolution Gym, finally a strong Sabah team has been selected to make sure the Borneo Cup maintain in Sabah.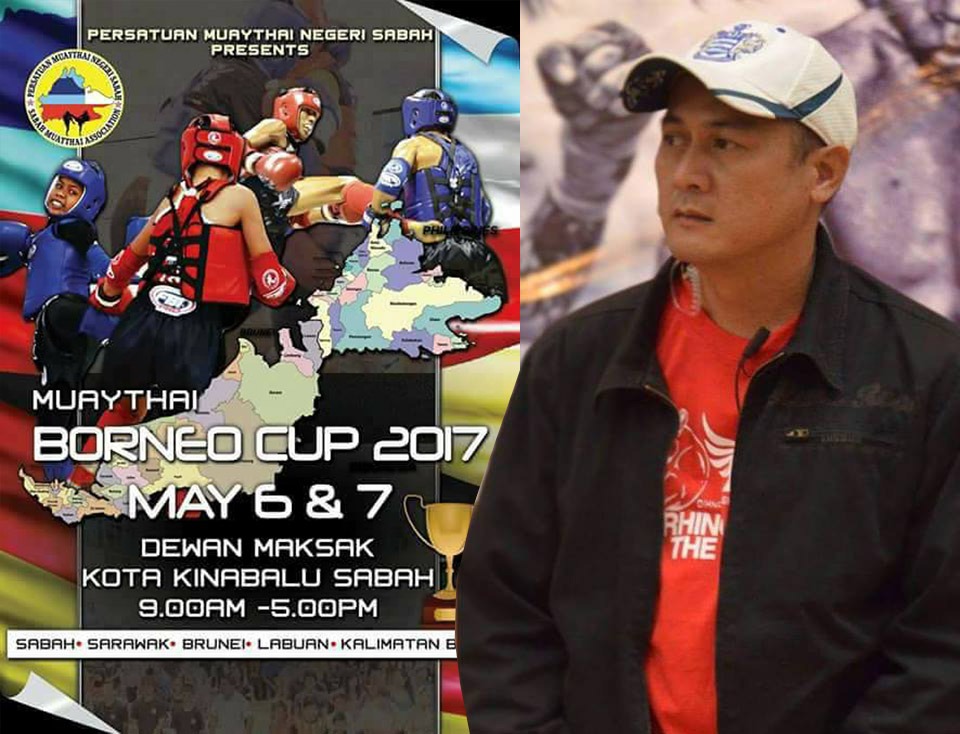 Haji Nazri
Sabah team is lead by Team Captain – Tuan Ajman Ajmain ( 66 Unicorn ), Team Coach – Rayner Kinsiong ( Team Karabaw ) and Dhillon Tahing ( Revolution Gym ), assisted by E. Rudi and Mohd Faizal. Also helping them out as padders are Hamzah ( Kinabalu Kings ), Max & Lucky ( Clownbox ) and Jonathan Quan ( Rhino Kickboxing ) Sabah is sending fighters to compete in all 13 categories, 8 for male and 5 for female.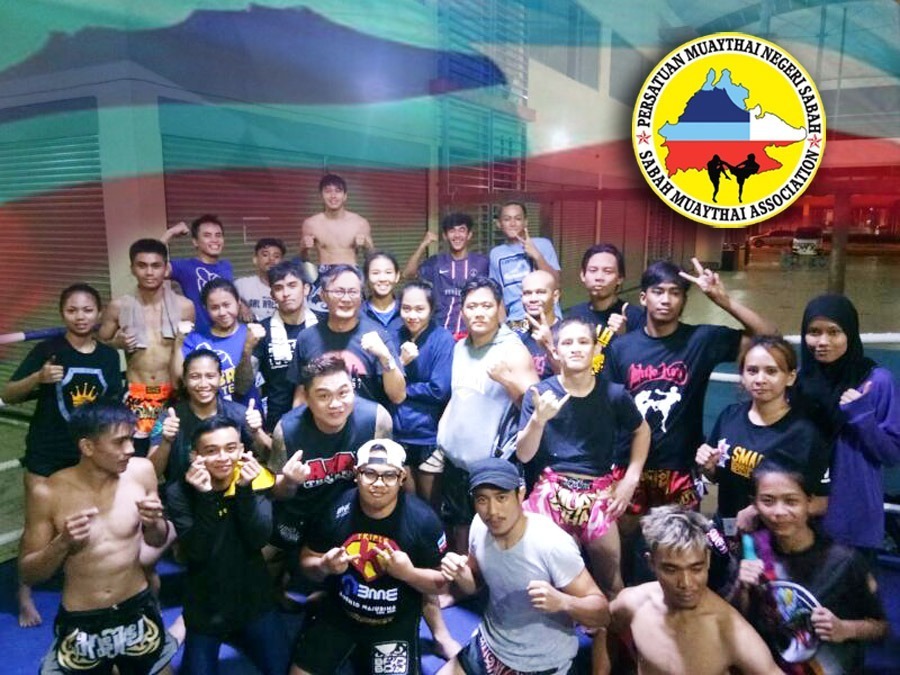 Sabah team consist of:
TEAM A

MALE
45-48kg: Shah Aryan Shahzam – KINABALU KINGS
48-51kg: Muhammad Aidil Aiman – BLACK MAMBA
51-54kg: Mohd Shazmiel – KINABALU KINGS
54-57kg: Kallens Barthez Jafili – KARABAW
57-60kg: Aziz Ho Gwo Jye – KINABALU FIGHTERS
60-63kg: Alexis – KARABAW
63-67kg: Sheldon Aaron George – KARABAW
67-71kg: Liew Teck Seng – BTMMA
Female
45-48kg: Nur Naznerah Jailuddin – BORNEO PHOENIX
48-51kg: Gloria Isabelle Hoong – SABAH TOP TEAM
51-54kg: Siti Nurfazilah – KINABALU KINGS
54-57kg: Rozelyne Sandar – KARABAW
57-60kg: Vivian 66 – UNICORN
TEAM B
Male
45-48: Javier Phile Jeffery-  KARABAW
48-51kg: Mohammad Raziman Hamsa
51-54kg: Muliadan Danny – 66 UNICORN
54-57kg: Jeary Sius Jenus
57-60kg: Sheon Paul – BLACK MAMBA
60-63kg: Joel Nickolson – SABAH TOP TEAM
Mohd Rashiddin Hamsa
63-67kg: Mohd Rosdee Bin Mohd Yusof – BLACK MAMBA
68-71kg: Kenny Jafili – KARABAW
Female
45-48kg: Cyvilnie Angian – RHINO
48-51kg: Nurul Khairunnisa – KARABAW
54-57kg: Nur Ainni Syameem Zulhelmy – REVO
57-60kg: Gloria Nate Freddy – BTMMA
The team has been going through centralized training at Team Karabaw gym for the last two weeks and are now ready to rumble!