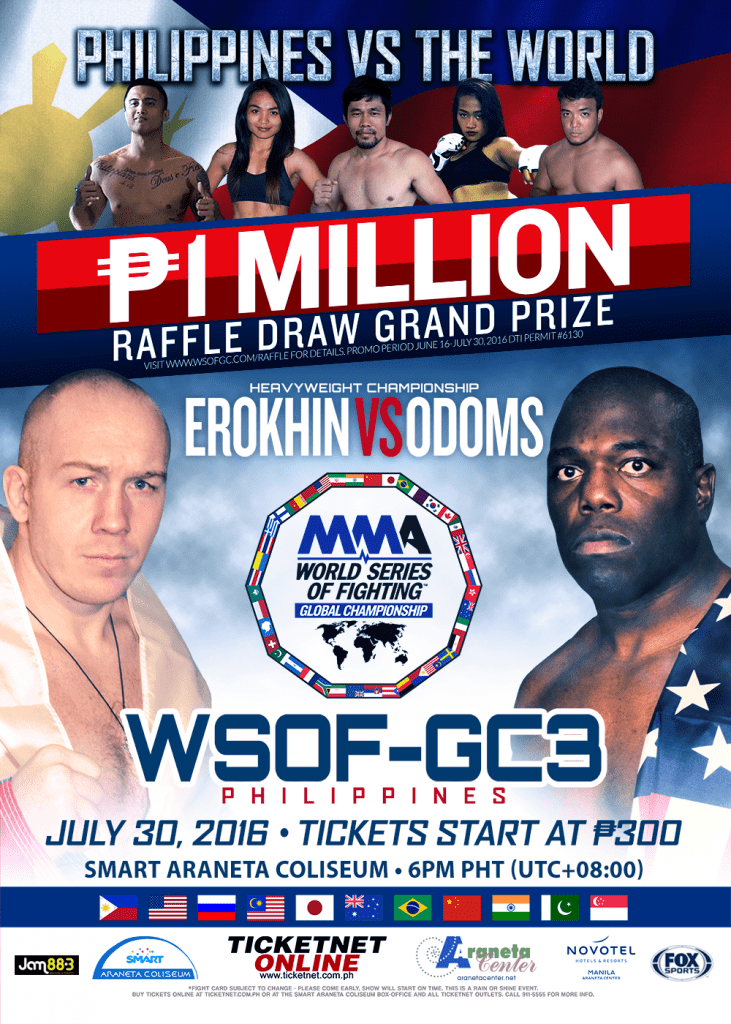 WORLD SERIES OF FIGHTING – GLOBAL CHAMPIONSHIP Official Weigh-Ins Complete – Main Event is Set for WSOF GC 3: Philippines Event Scheduled for July 30 at Smart Araneta Coliseum in Quezon City, Manila, Philippines QUEZON CITY, MANILA, PHILIPPINES July 29, 2016 World Series of Fighting – Global Championship (WSOF-GC) has finished with their weigh ins and all fights are a go.
All main card fighters made weight without incident, including the Heavyweight Title Main Event, Russia's Evgeny Erokhin (230) vs United States' Richard Odoms (262). Official Weights Below Evgeny Erokhin (230) vs Richard Odoms (262) Mario Sismundo (145) vs Maimaitituoheti (140) Yusaku Nakamura (125) vs Tim Moore (125) Jujeath Nagaowa (106) vs Yuko Kiryu (105) Lawrence DiGiulio (125) vs Marcel Adur (126) Ahmed Mujtaba (143) vs Neil Larano (143) Jenelyn Olsim (115) vs Nayara Hemily (113) *Jessdan Dela Pena (162) vs Kelvin Ong (156) **Yadwinder Singh (125) vs Uloomi Karim (125) May Ooi (116) vs Katherine Roy (115)
* Jessdan Dela Pena failed to reach his contracted weight of 155, coming in at 162. His opponent, Kelvin Ong, came in at 150, so he was given two hours to cut to 160 in order for both fighters to be within 10 pounds, but failed to do so. His opponent weighed back in at 156 and the fight was declared official. Jessdan and Kelvin agreed to a 50% of Jessdan's total fight purse, which will be given to Kelvin. 
** Yadwinder Singh failed to make weight on his first attempt (127.5) but managed to make the 125-lb mark within an hour.
Main Event will be Heavyweight Championship featuring WSOF Global Champion, Russia's Evgeny Erokhin (14-4), against #1 contender, USA's Richard Odoms (11-2). The main card also features the first round of a 4-man flyweight tournament, with the winners competing later this year for the inaugural WSOF Global Flyweight Title.
World Series of Fighting – Global Championship (WSOF-GC) will air LIVE and FREE in its entirety this weekend, starting at 6am EST this Saturday, July 30 in United States at wsofgc.com. Fans can access the entire 10-fight event at wsofgc.com, as well as through mmaweekly.com, globalcombatnetwork.com, and fightnewsaustralia.com.
Another unique element that WSOF-GC is bringing to their fans is a 360-degree perspective of the fights courtesy of their new partner, Livit. Fans can access this through the LivitNow app to watch the event from a perspective like no other. Fans will have the capability to control how they see the action and the crowd that night. In addition to the live, free event, wsofgc.com is hosting a FREE weekend of its Global Fight Library. Fans can log on to the website and see not only this weekend's bouts, but previous events including previous fights from WSOF-GC affiliates (United Kingdom's ICE FC, Argentina's ULLAMP, Italy's SLAM FC, Costa Rica's Calvo Promotions, Puerto Rico's Royalty Combat, and Philippines' Underground Battle MMA).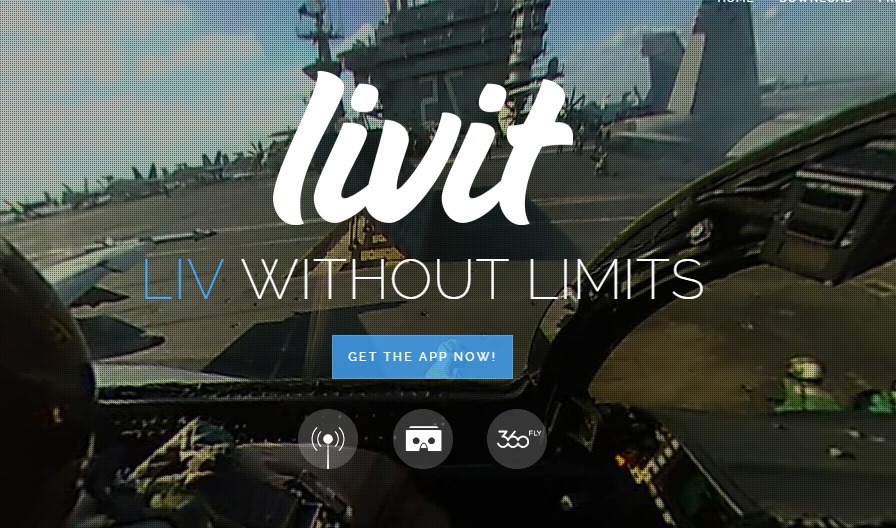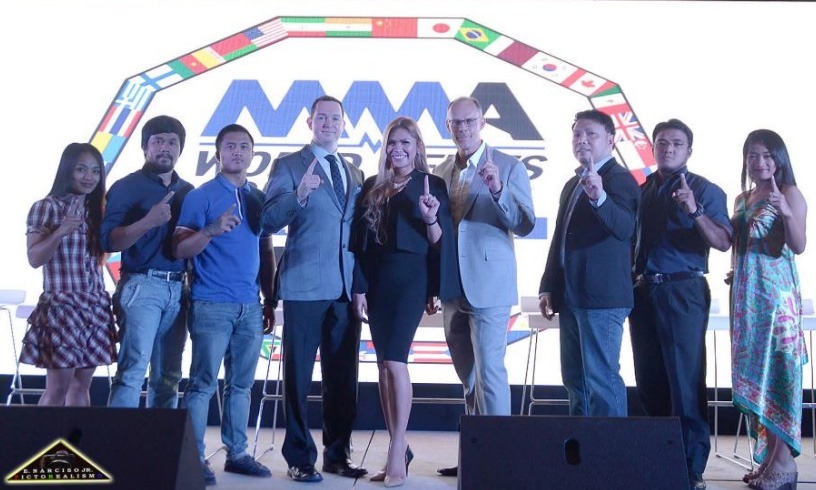 WSOF-GC will host WSOF-GC 3 Philippines at Smart Araneta Coliseum on July 30, 2016. World Series of Fighting Global's ultimate mission is to bring together the best athletes from countries and organizations across the world to compete for a true, globally-recognized world champion.
Evgeny Erokhin won the WSOF Global World Heavyweight Championship back on February 7 in Tokyo, Japan, with a first round TKO victory over former Bellator contender, Brandon Cash. Evgeny brings an impressive win streak into the decagon with nine straight wins via knockout, including wins over Brett Rogers, Mike Kyle, Jeff Monson, and Tim Hague.
Richard Odoms made his WSOF Global debut in Tokyo in February and was on hand to witness Evgeny win his championship. Odoms had a very powerful first round KO stoppage, flattening Japan's Yusuke Kawaguchi in the first round with a knee to the head. Odoms has won three straight fights, with two of those wins coming by first round KO/TKO.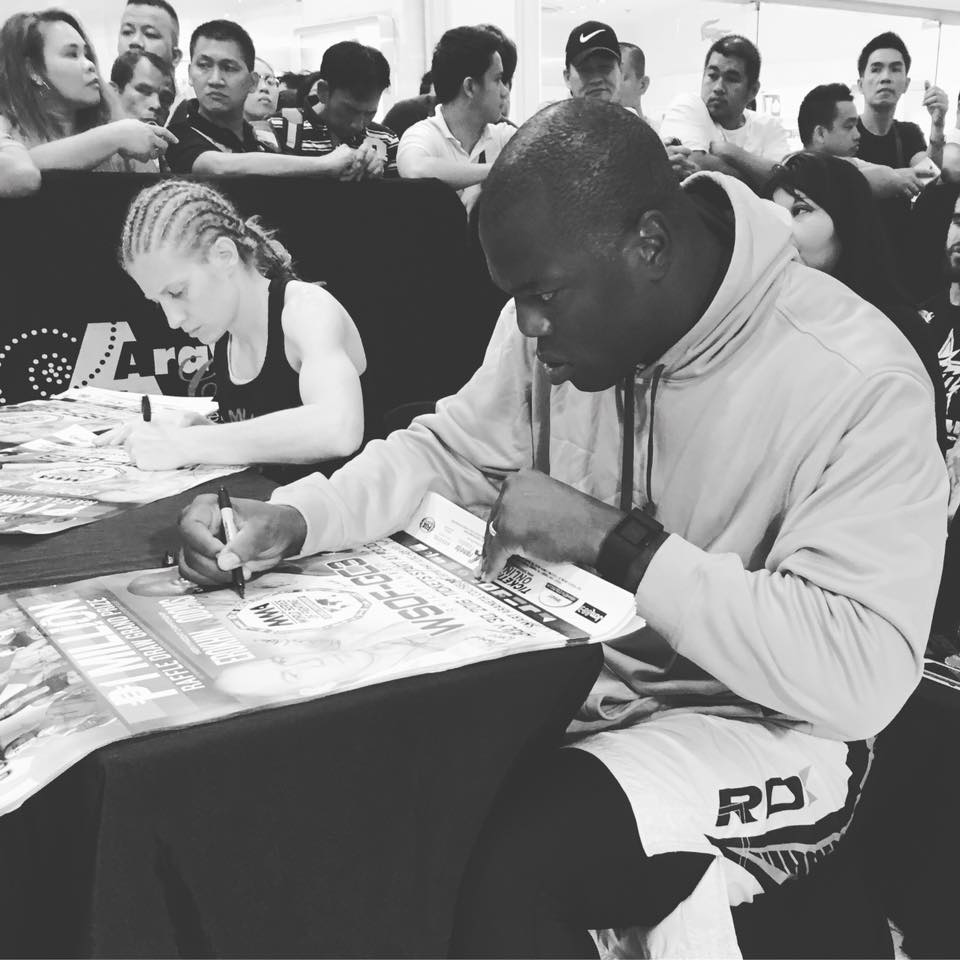 Richard Odoms signing autograph on WSOFGC poster