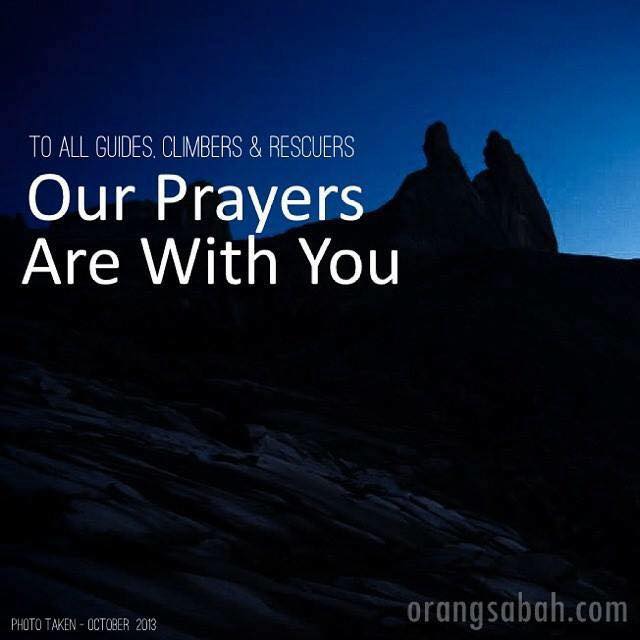 On 5 June 2015, around 7:15 am, Sabah an earthquake of 6.) magnitude hit Sabah. Epicenter around Ranau / Kundasang area, the whole of Sabah west coast can feel the quake. Some buildings are damage in Ranau/Kundasang area, but the most affected is Mt Kinabalu where there are climbers about to descent down.
The earthquake causes landslide, damages the route & rocks falling down from the mountain. Around 150 climbers were stranded. Authorities quickly organises a SAR ( Search & Rescue ) mission which made up of mostly Dusun mountain guide .
As of today reports have came in that around 11 has died and mountain guide Robbi Sapinggi was among them.
Let's have a moment of prayers, for the departed, may their soul rest in peace. May God give strength to their families. May God protect the rest of the other stranded climbers and let them be safe. May God give strength and protect those involve in the SAR. May they be able to carry out their mission successfully. They are indeed Warriors, Warriors of Mt Kinabalu, the unsung heroes.