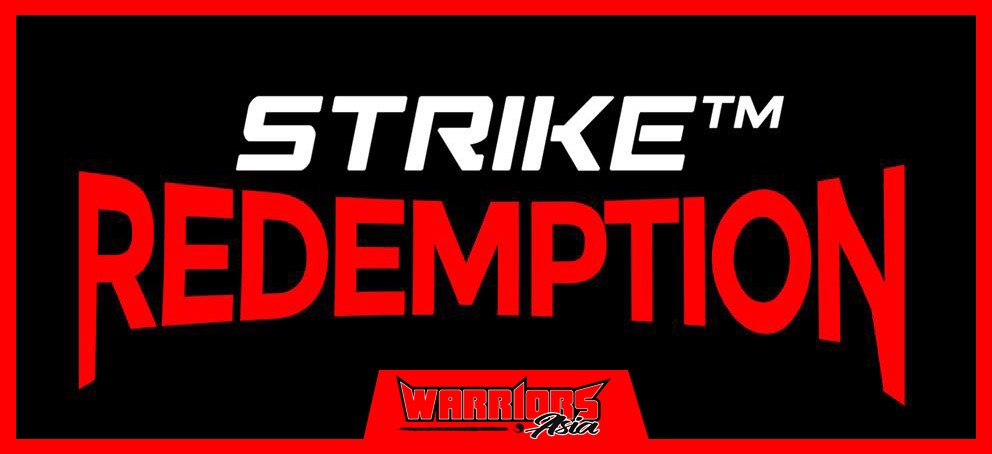 Brunei's premier combat sports promotion, STRIKE will be back this weekend, 9-10 March 2019 at Jerudong Park Amphitheatre.
STRIKE came into the combat sports scene in 10 Nov last year, with it's 1st ever event named BATTLE OF PRIDE. It was well run and the first time in Brunei where Semi-Pro Kickboxing title fights sanctioned by world kickboxing body ISKA, was organised. It gathered the region's best talent and also featured Brunei's top talent in the main card.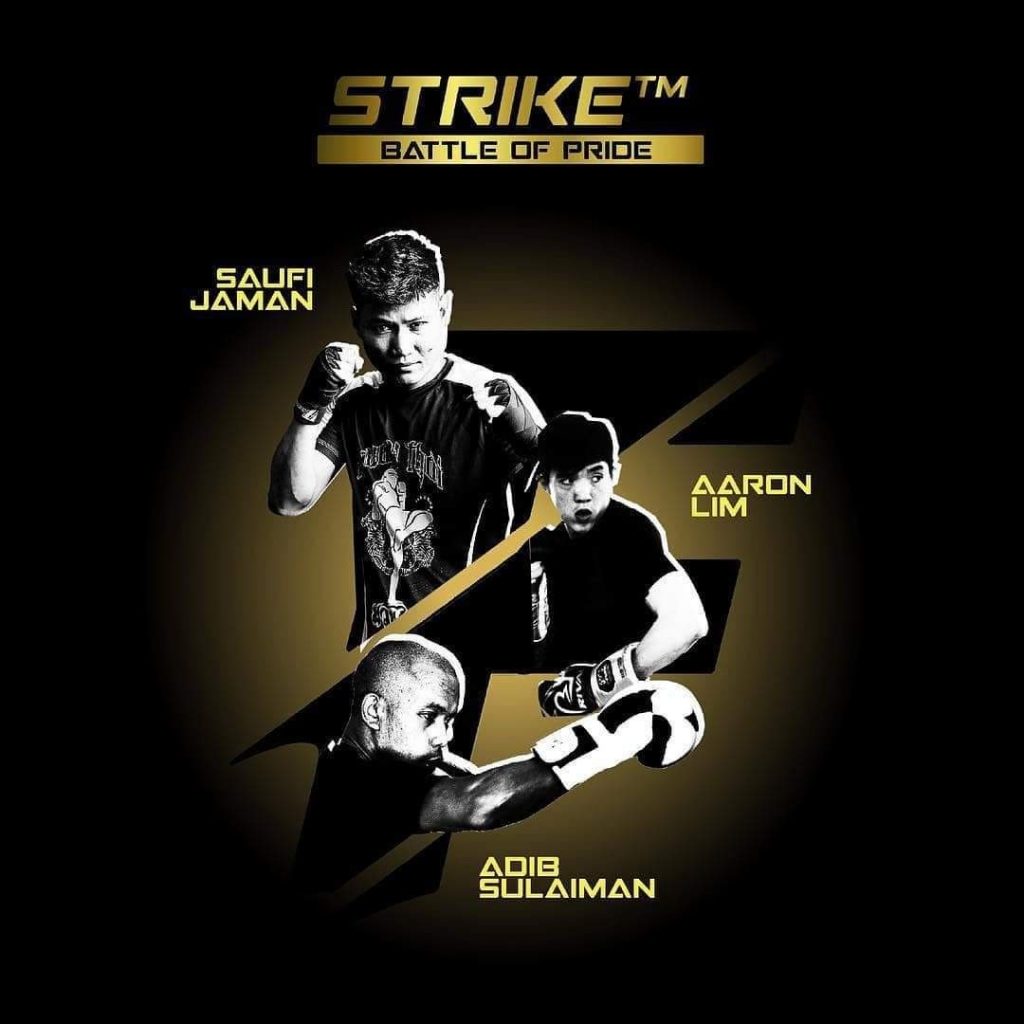 The first day went smoothly until the later part of the day when a rowdy man cause a ruckus. The commotion was shot on video and spread like wild fire in a short instance and the authority had to step in to investigate, thus having the event halted and eventually day two where the main fight was schedule to go down was canceled
The trouble maker has been charge in court. All because of a trouble maker that spoilt the whole event the hard work of the fighters & the organiser was frustratingly wasted. But even though that commotion cause the event to be called off, two positive thing came out of it.
1. When the trouble maker started the commotion, the people around him manage to stay calm and patience, to contain the incident. Many of them are fighters and could have easily taken him out if they want to. The spirit of martial arts was well manifested that day.
2. The martial arts community came together in unity to support the organiser. Which shows that martial arts teaches great values and foster brotherhood and sportsmanship.
The story of STRIKE:BATTLE OF PRIDE was continued in Labuan, as it was featured in BMAEX ( Borneo Martial Art Expo ) in Dec 2018. A kickboxing tournament was held and one title fight between Brunei's Saufi Jaman vs Sabahan Dean Hamsah finally see the light of day, with Dean emerging the champion.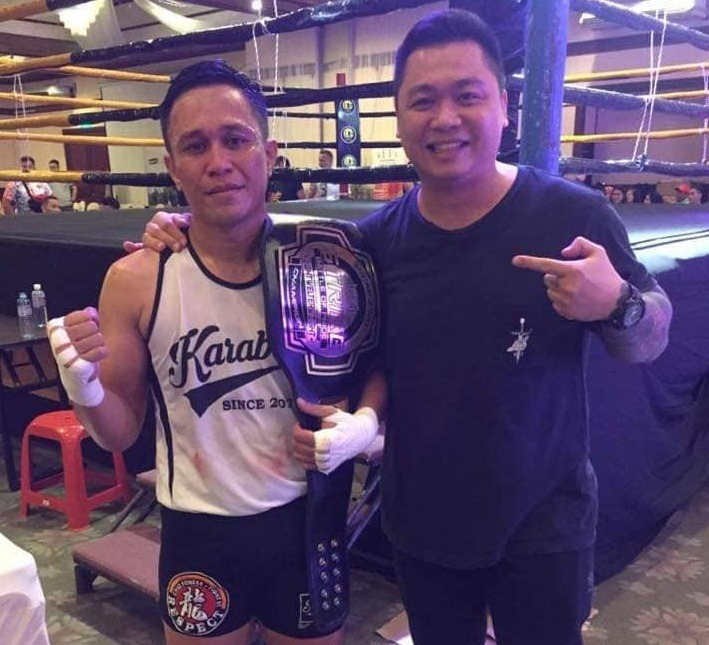 —————#Warriors.Asia—————–
After the first event, the organiser lead by co-founders Firdausi Zainidi and Younis Asmad already started to plan for their 2nd event. This will materialised this weekend, dubbed REDEMPTION. They have put in extra security measures to prevent the previous untowards incident repeating itself. They have been working closely with the Ministry of Culture, Youth and sports to ensure a smooth running of STRIKE ; REDEMPTION.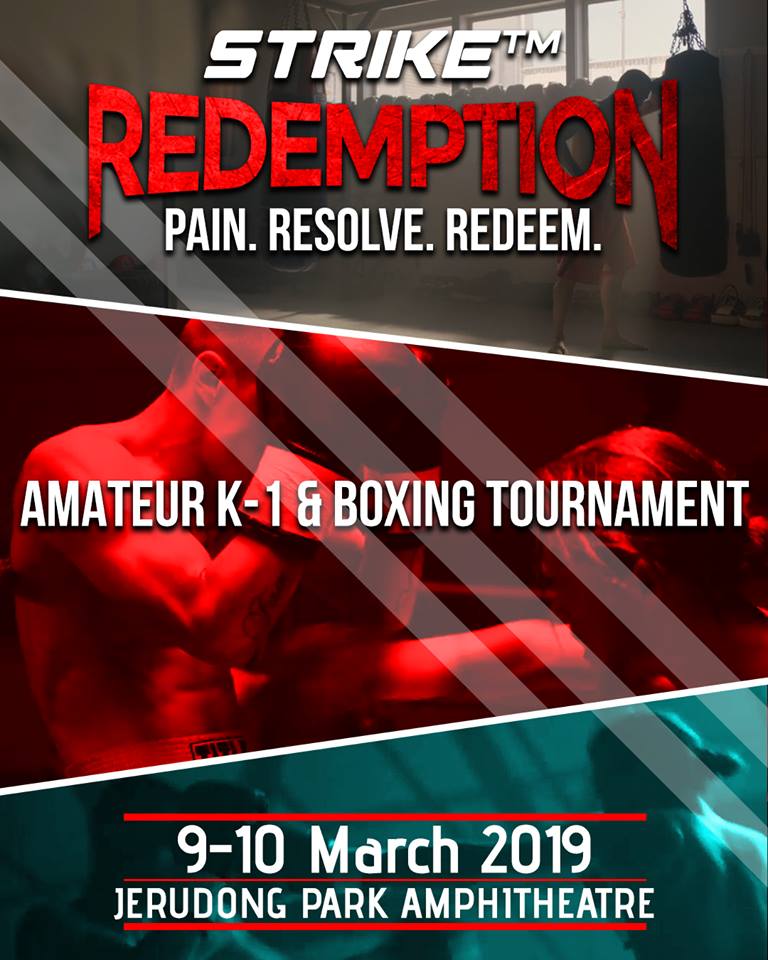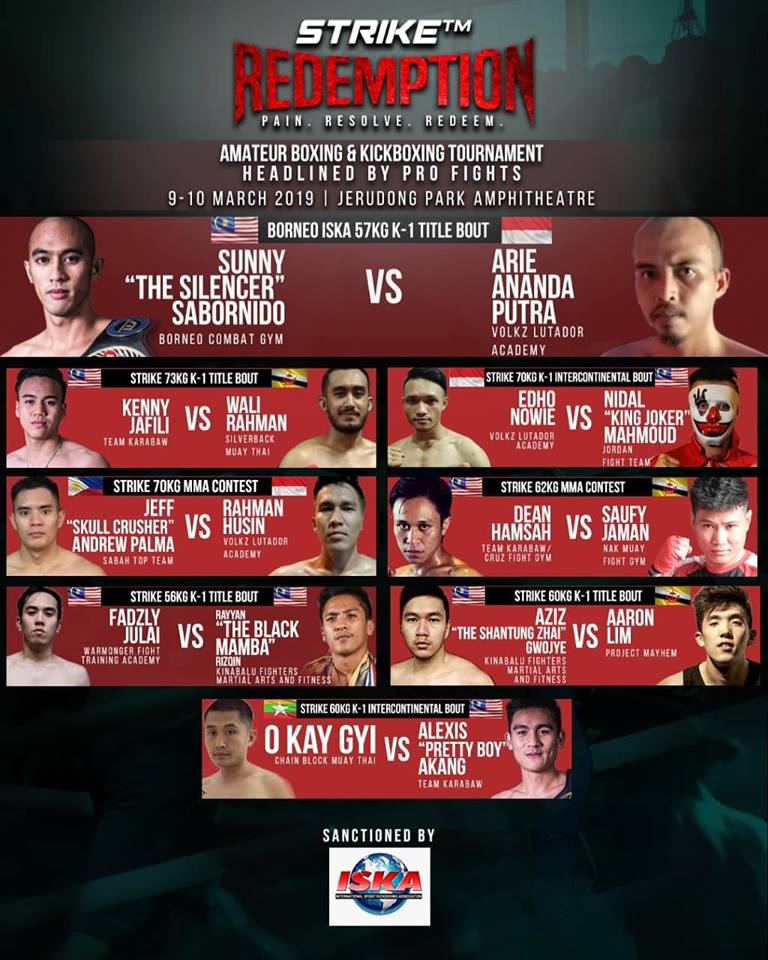 Day 1 ( 9 March 2019 ) will see Kickboxing tournament on the day time, followed by ticketed event at night where the pro fights will take centerstage. It will be a mixture of 6 Kickboxing and 2 MMA fights.
The organiser managed to match-make an awesome fight cards that promise plenty of fiery action.
Bruneian top Muaythai talent Wali 'the Beastmaster' Rahman of Silverback Muaythai will take on young Muaythai specialist from Sabah Kenny Jafili.
Wali is a certified Muaythai coach and has been plying his trade and actively competing in Malaysia for the pass 5 years. He is back in Brunei and will use this fight to showcase and proof that Bruneian can be successful in martial arts career.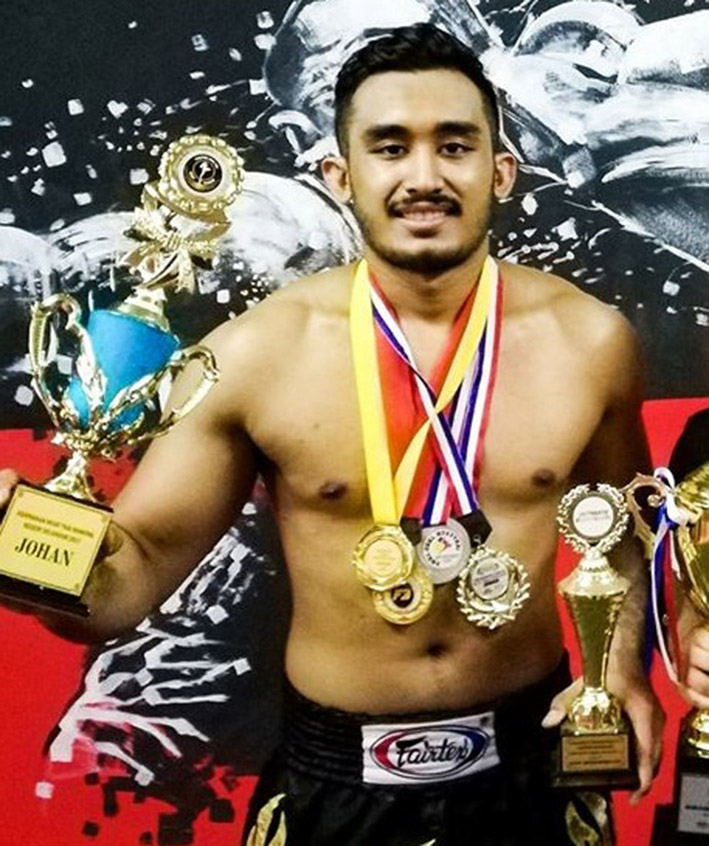 Bruneian Saufy Jaman of Nak Muay Fight Gym will have a chance to reverse the results in STRIKE : BATTLE OF PRIDE part 2, Labuan where he lost to Dean Hamsah. This rematch will be a 62kg MMA bout. After the lost, Saufy put in extra hours in training to sharpen his techniques. He is eager to showcase this, having learnt much from his first encounter with Dean last Dec. He definately will be motivated to do well with the home crowd support.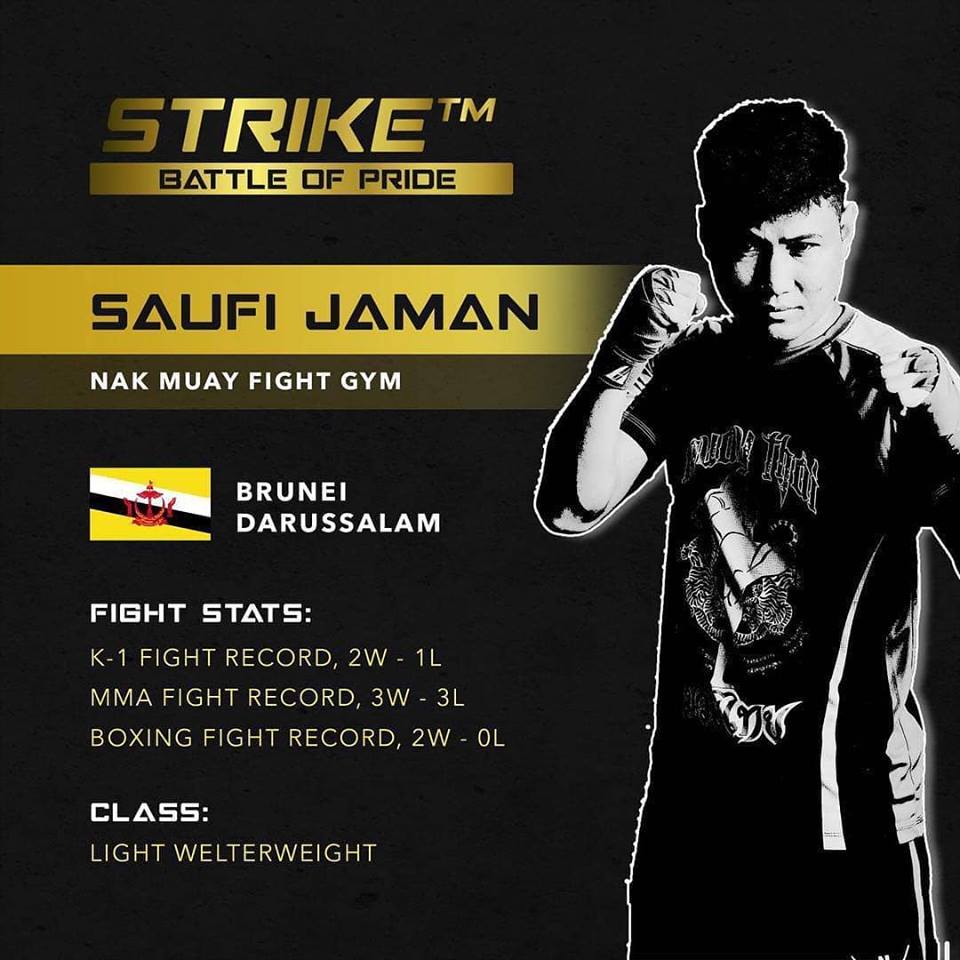 Another rematch will see Bruneian from Project Mayhem, Aaron Lim take on Aziz 'The Shantung Zhai' Gwojye. This two met in the 1st BMAEX in Labuan in 2017. It was a very close fight with the BMAEX Championship belt won by Aaron.
At 34 Aaron nows run two Project Mayhem gym. He left a lucrative job in the oil & gas sector to focus on his passion for Muaythai. A proud Bruneian, Aaron plans to repeat his victory over Aziz to ensure the STRIKE belt stays on Brunei soil.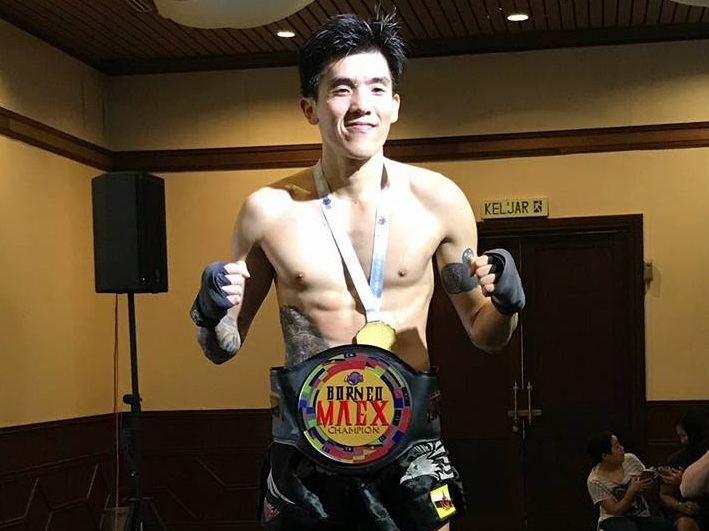 In the main fight of the night will see a great international match up between Sunny Sabornidoof Borneo Combat Gym- Deaf Combat Gym from Labuan vs Arie Ananda Putra of Volkz Lutador Academy, Indonesia
Sunny is a deaf fighter mentored by Alvin Chong of Borneo Combat Gym Labuan. As a kid he was often bullied due to his disability. He wanted to learn martial arts to defend himself. But to learn it was definately tough not just for him but for the people who teach as communication was a huge obstacle. But Alvin Chong saw the potential in him and he took the trouble to learn sign language and vow to mould Sunny into a skillful athlete.
Till this day Sunny has won various combat sports title, but I believe the biggest achievement does not lie just in the titles he won but being able to lead something on his own…he open a Muaythai gym last year in Labuan named Deaf Combat Gym. With the support of Alvin & BCG, Sunny wants to give back to society and work together with Labuan Deaf Association to promote health and fitness through martial arts.
For the Borneo ISKA 57kg Title belt, Sunny faced a tough Indonesian opponent – Arie. He is the winner of IBC & finalist of  BFC MMA Championship.  Arie stepped up showing his warrior spirit in 2 weeks notice, replacing Hasbullah Sanmin whom got injured.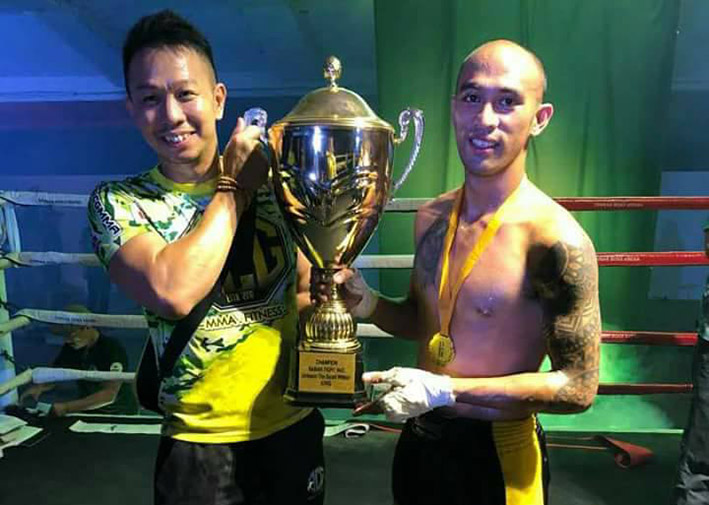 ————–#Warriors.Asia—————-
Aside from unearthing and developing new talents in Brunei, STRIKE also wants give back to the local community. Various special needs organisations – Pusat Ehsan Al-Ameerah Al-Hajjah Maryam, Persatuan KACA and Persatuan Orang Kurang Pendengaran Kebangsaan (OKP) – have been invited to attend the event, through the sponsorship from Setia Motors and BruPay.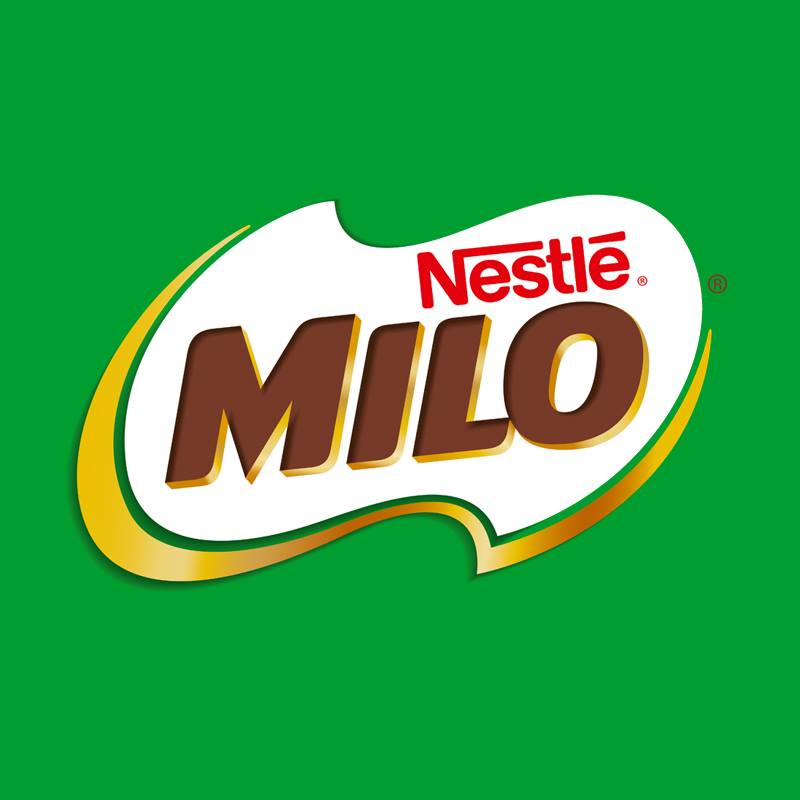 MILO will sponsored free chilled MILO drinks to participants and visitors, and some prizes for winners that particpate in activities planned by organisers. 
Go grab your tickets today to be part of Brunei's pioneering combat sports event and experience full impact action on 9 March, click for purchase of tickets at https://www.brunei.events/ticket/strike-redemption/
Come again on Day 2 to see some amateur boxing action. Brunei Darussalam Boxing Association will host the boxing tournament on Sunday.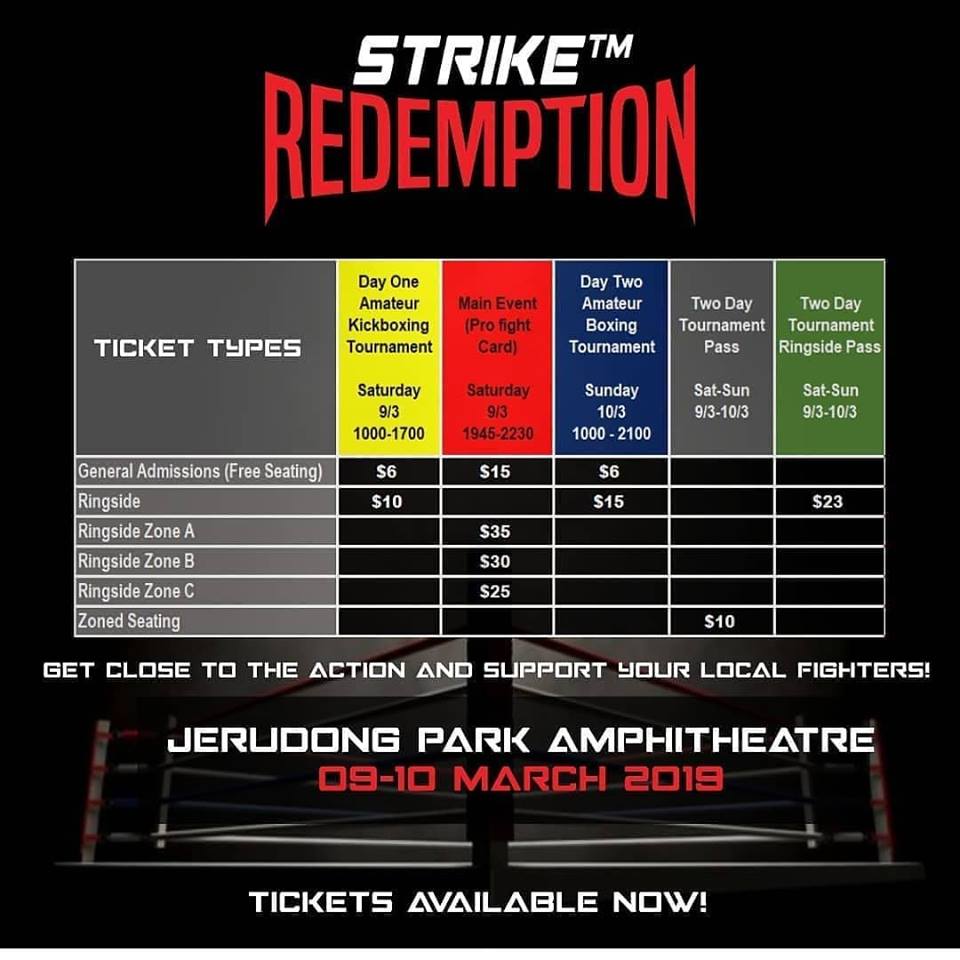 Story brought to you by SISU Mouthguard Click this special code to get special promo offer from SISU :bit.ly/WRBxSISU