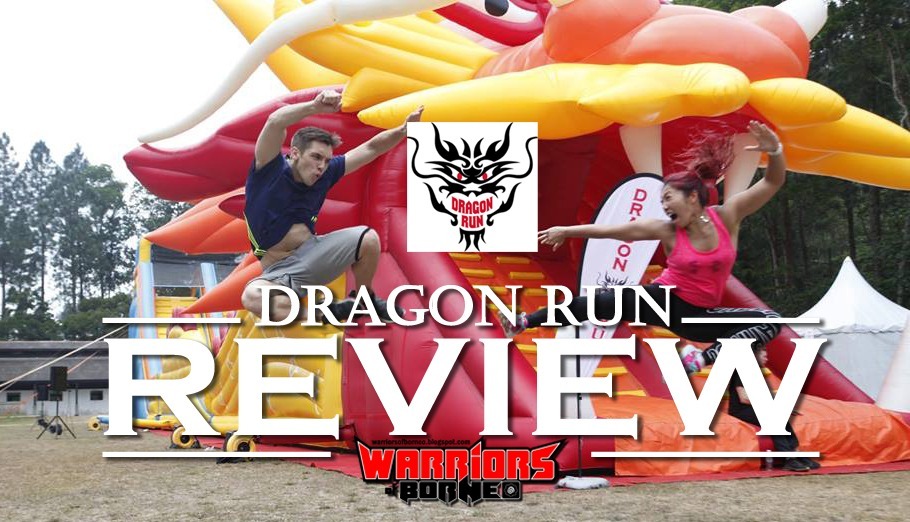 Fitness personality Linora Low and celebrity host Mark O'dea at Dragon Run's exclusive preview on 8th April.
As a kid growing up in the 80s, I love watching Chinese Kung Fu movies. It was really an adventure for me. Shaolin movies like Disciples of the 35 Chamber, where fights happen in different stages & settings and where heroes have to deal with different obstacles and bad guys was engaging to watch.
The ultimate was Bruce Lee's Game of Death where he fought baddies from different martial arts styles as he move from one level of Pagoda to the next.
Wouldn't it be nice if we can do what Jackie Chan, Bruce Lee or even Kung Fu Panda did in those movies? This can now be done ( well sort of …) through DRAGON RUN.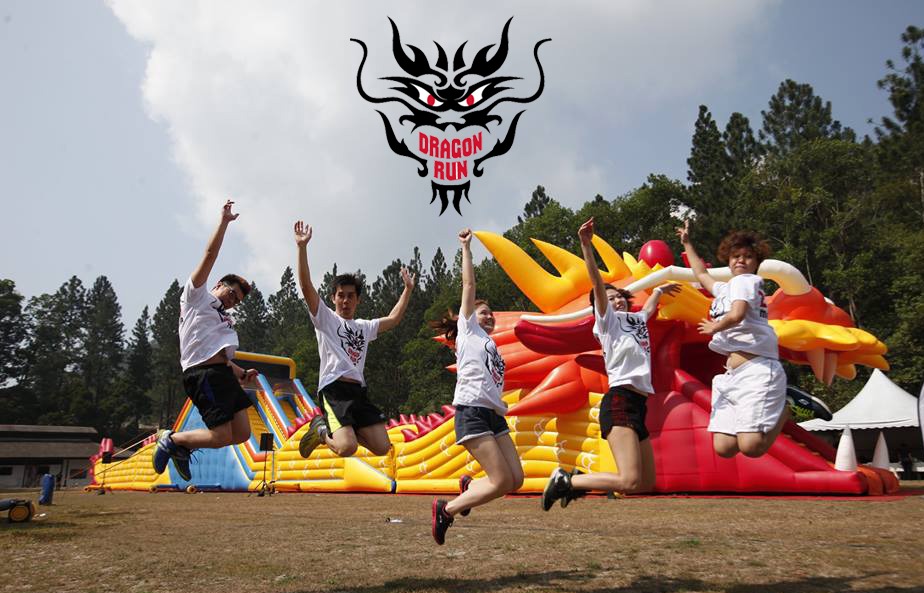 DRAGON RUN is a 6km obstacle course made of inflatables that is design with martial arts in mind. Participants need to go through different stages of obstacles that are design base on certain martial arts theme.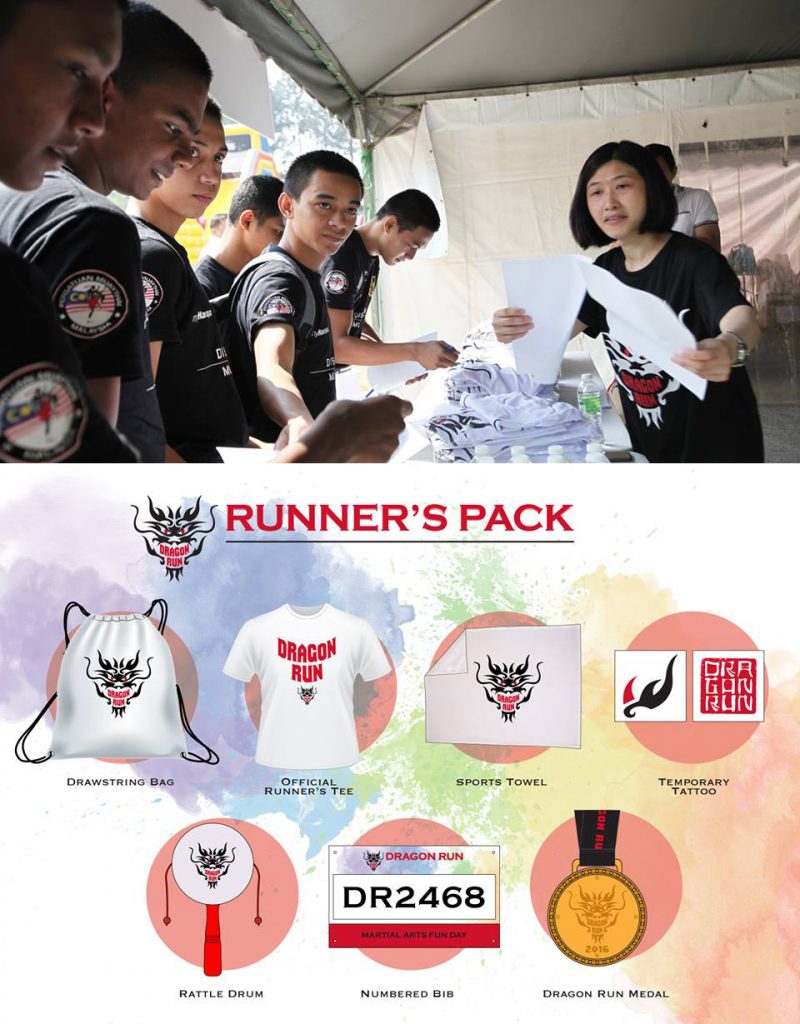 Collection of runner's pack
According to Next Promotions, the Hong Kong based event promotion company that bring DRAGON RUN here, plans are in place for rolling out to other countries such as Korea, Thailand, Singapore and Taiwan. Launching it in Malaysia, pays tribute to what Malaysia is currently experiencing, a huge surge in interest for martial arts and fitness activities.
OK lets see what they have in store for you.
You start at the Kung Fu theme Dragon style as you 'Enter the Dragon' through what else,…The Dragon mouth lah. After you survive the test of endurance, balance and agility, you will reach enigmatic Thailand.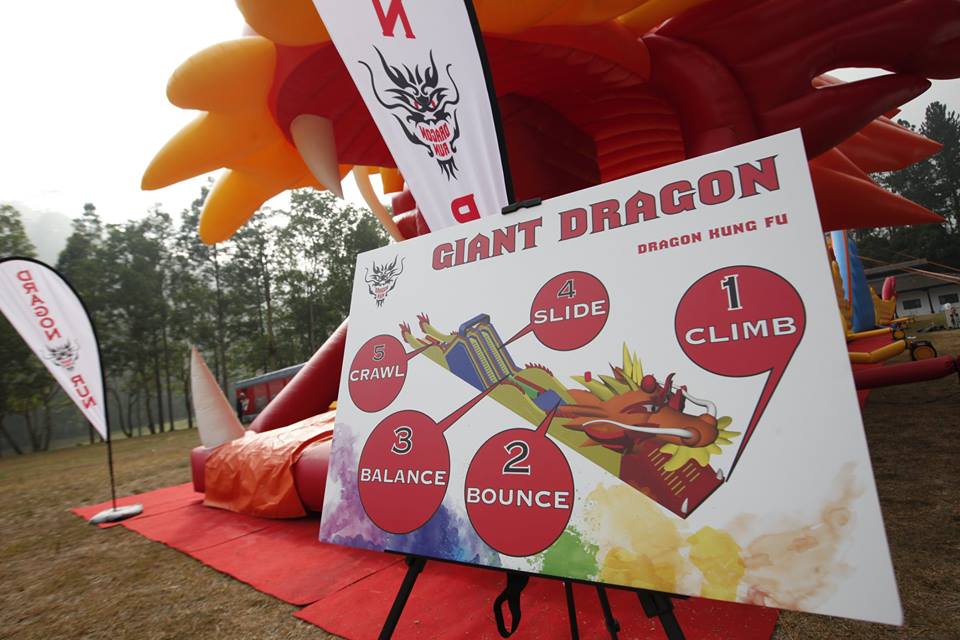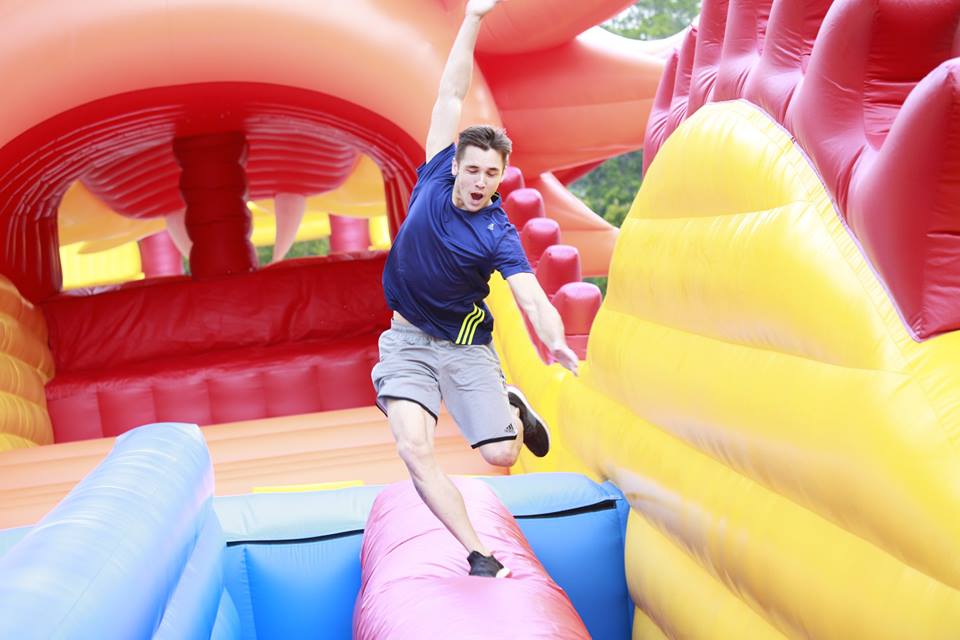 Here is where you need to apply your Muaythai skills. Unleash your 'Ong Bak' spirit and throw knees, roundhouse kicks, combos punches and elbows on some wobbly targets.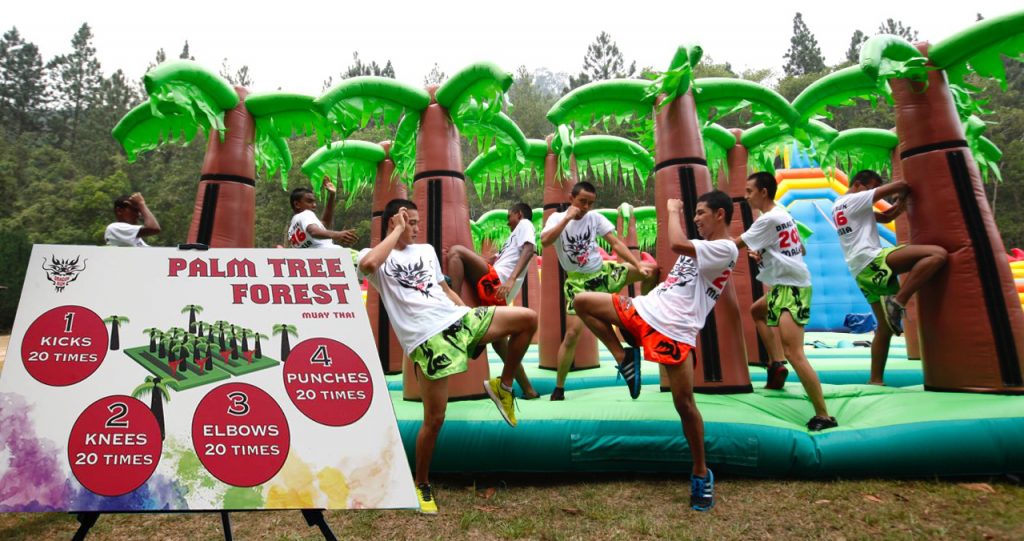 Your heart will be thumping now…as you enter the Dojo Gate. Here the world of Taekwondo awaits you. Footwork is king. Get ready for the Drill Mats that will leave you gasping for air! As if your legs are not jelly yet. The kick maze is next. Kick your way through targets to get yourself out of this dizzying maze.
If you manage to get out, then come face to face with the Giant Sumo. Feel his immense presence and use all your weigh to push through some of his giant team mates through the Sumo Wobble.
Remember Jackie Chan balancing water buckets in Drunken Master? Well this time you need to balance buckets of sake as you try your very best in a test of balance, power and timing to kep yourself from falling into the Sumo Pool.
Bruce Lee to many is the ultimate martial artist. His legacy, the Jeet Kune Do system is where equilibrium is key as you enter the Yin Yang Gate. " Be like water my friend", Bruce Lee's famous quote as you are cool down at the Water Gate, the calm then change to The Thunderstorm and finally you meet the Big Boss. Execute your best martial art technique as you conquer your fear for a ultimate showdown!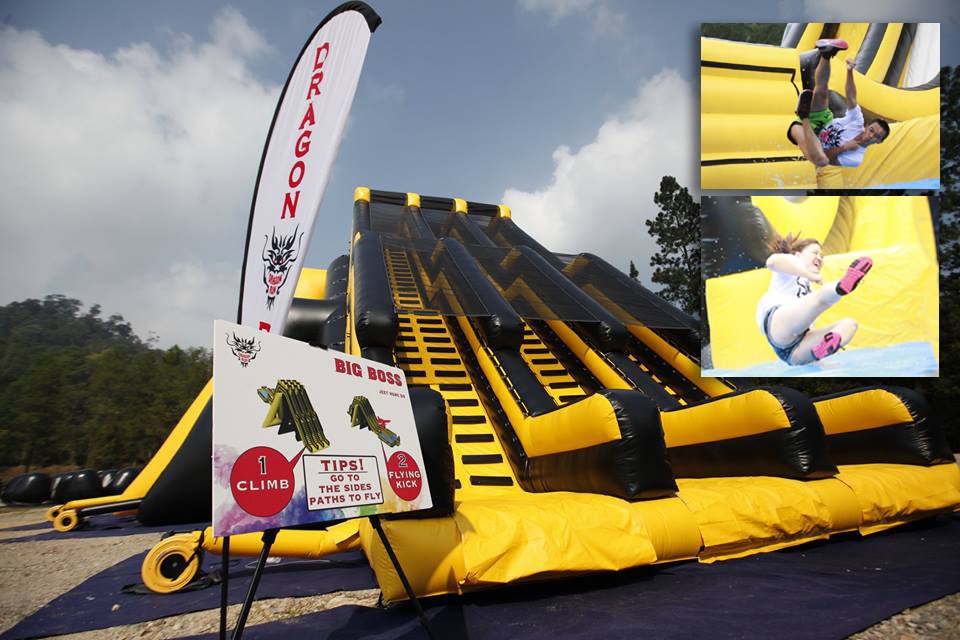 The Big Boss
DRAGON RUN is located at The Ranch, Gohtong Jaya, Genting Highlands. The cool air here surely will be a great comfort as your body will be heated up by all the action of the run. The fun doesn't stop after the run as there's Dragon Village to visit. Kids can have wild fun at mini inflatables – Sweetwalk.
I believe with the popularity for running event and the success of
Spartan Race Malaysia
last year, Malaysian are ready for this type of event, more so when Dragon Run are more family friendly and not targeted for the hard core runners.
The interest in Borneo is also very high for obstacle challenge run. Last year the no show of Borneo Mud Challenge really left a bad impression for Sabah, as many has registered but the irresponsible organiser made a dissapearing act. Thankfully last month Casero Events fullfilled the thirst by organising
Sungkadon 6K Challenge
 in Papar, Sabah.
My hope is with this article, will be able to inspire local organiser in Borneo to organise similiar type of martial art theme event here, or even better, for Dragon Run itself to be held here, in the cool 7 scenic foothills of Kinabalu perhaps.