There's no doubt that martial arts is synonym to China. Being the birthplace of Shaolin Kung Fu, Tai Chi, Wushu Sanda and counteless other martial arts, it has become part of Chinese culture. With the growing popularity of MMA due to the influence of UFC, China is a market definately any MMA promotions would like to penetrate.
China has seen it's first MMA promotions in 2005 through Art of War Fighting Championship, Then came Legend FC, with it's first event  in 2010 at Hong Kong, which saw  Adrain Pang ( current ONE Championchip Lightweight stalwart ) draw against Yul Chul Nam of Korea. In 2011 Ranik Ultimate Fighting Federation (RUFF) enter the picture with it's first event in Shanghai.
Then in 2013, the big boy…UFC enter the game by producing The Ultimate Fighter China, which saw MIMMA Season 1 lightweight champion Allen Solomon Chong being the 1st South East Asian qualify for the selection. TUF China climax at the finale in Macau in 2014 with the main fight card of Dong Hyung Kim vs John Hathaway.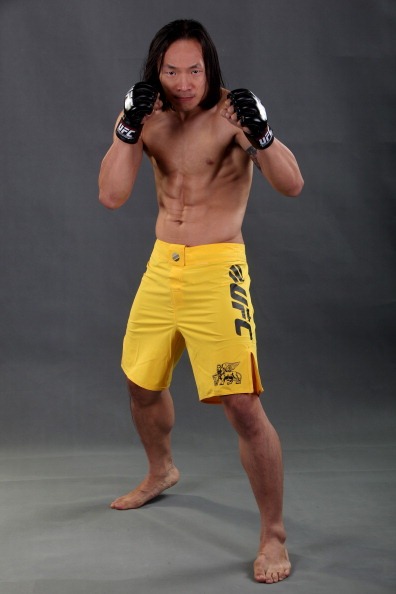 Allen during TUF China photoshoot
In Dec 2014, Asia MMA powerhouse, ONE Championship held Dynasty of Champions in Beijing, which saw a featherweight & flyweight tournament being organised and the emergence of China MMA star Li Kai Wen.
Kunlun Fight, primarily a Kickboxing promotions but they introduce MMA in April 2015. Rebel FC: The Promised One was organised in Qingdao in June 2015.  In Nov 2015, another global organisations, WSOF ( World Series of Fighting ) entered China by launching it's first WSOF Global Championship in Haikou.
But all the above are professional MMA promotions. There is still no local Chinese MMA promotions at amateur level,…till now, enter Reign in Power Fighting Championship ( RIP-FC ).
Reign in Power Fighting Championship ( RIP-FC ) has been formed to unearth local China MMA athletes. Aiming to give a platform to Chinese fighters  to perform and gain experience before moving to the pro field.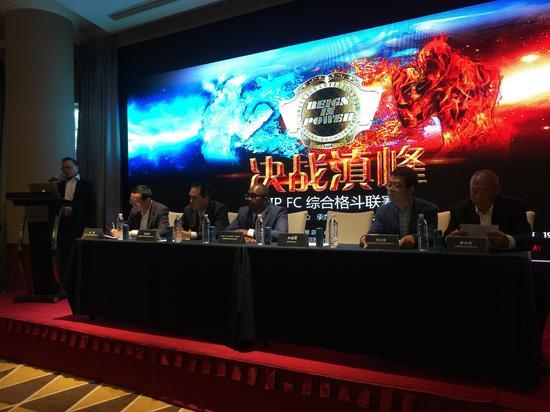 The RIP-FC press con in Sept annoucing the event
Their first event is on this Sunday 20 NOV at Kunming, the largest city in the province of Yunnan in southern China. This first event, named Decisive Battle will feature 12 bouts, 2 being pro fight cards.
The Malaysian MIMMA connection here is that the core operation & production team are from MIMMA Malaysia. Yes the people behind MIMMA are collaborating with Wu Jie Sports Development Company to organise, run and produce the show.
The success of Tune Talk's MIMMA since 2013 being the biggest and best run amateur MMA tournament has attract the interest of Chinese sports authorities. They are looking to replicate the same format in China. China with it's martial arts roots and countless martial artists present a huge pool of potential MMA talent. All they need is a tournament to perform and gain the much needed experience.
The MIMMA team is bringing 3 MIMMA fighters for RIP-FC's inaugural event. Reigning and 3 times Flyweight Champion Seah Zhang Yu of 3S MMA will be facing his toughest challenge to date in facing an experience Thai muaythai specialist.
Penangite Seah is on top form as he look to continue his 3 fight winning streak to 4. Seah also recently emerged champion in Optimum Nutrition: Show of True Strength, an exercise contest of fitness and strength.
Also fighting at Flyweight will see MIMMA season 3 Contender Fight Challenger Naimul Othman facing a Filipino muaythai stylist. Naimul has been active in 2016 participating in ONE Silat and most recently he lost a close match in a catchweight MMA fight in Jesselton Fight League. Naimul is fighting out of CTR313 & Monarchy MMA .
At Featherweight, Ridzuan Dahari, is fighting out of Kalai Bother Boxing will face American Cash Barnes of Team Quest Thailand. Ridzuan is MIMMA Season 4 semi-finalist with a 4-4-0 records.
Groomed by Eddey Kalai with great boxing, Ridzuan is a pro boxer. His most recent boxing match was at Singapore Fighting Championship 2 in the final of WBF Asia Pacific Light heavyweight title fight, which he lost to Sabahan Hisyam Sam.
Ridzuan is from Labuan. He left his home island to Kuala Lumpur when his mother pass away and has gone through lots of challenges in life. He use to hang out with Naimul when he was in his early 20s and they used to got into many street fights.
Martials arts in a way saved him and Naimul, as it instill discipline, respect and honour into their life. Furthermore Ridzuan felt it's better to fight in the cage as it's safer and get rewarded.
Another Borneon, Mohd Hasbullah Sanmin from Team Karabaw Keningau will also be feature, facing another Filipino in Flyweight. Hasbullah was MIMMA 4 Semi-Finalist. But in Sabah he has achieved much, being the Jesselton Fight League 2015 Bantamweight champion and Fight Fest 2 Super-4 Champion. He most recently won Fight Fest 3 Flyweight Superfight vs Joel Nickolson of Sabah Top Team with a ground and pound finish.
In the main event pro cards, Welterweight action will feature Glenn Sparv of Finland fighting out of AKA Thailand with a 12-4-0 vs American James Chaney. James fought in The Utimate Fighter 16 (2012) and was known for controversially biting his opponent in order to escape a choke.
In the 2nd pro card will see American Edmund Bordes vs Artur Taruharov. Edmund is muaythai specialist and a familiar face to Malaysian fight fans. He fought pro muaythai in D1 Fighting Championship and was in Sabah few months ago, training Brazilian Luta Livre under Antonio Battistessa at Sabah Top Team before he moved to KL to teach in  Gymba Muaythai.
Warriors of Borneo wishes all the Malaysian fighters all the best. Fight hard, fight smart, fight with all your heart.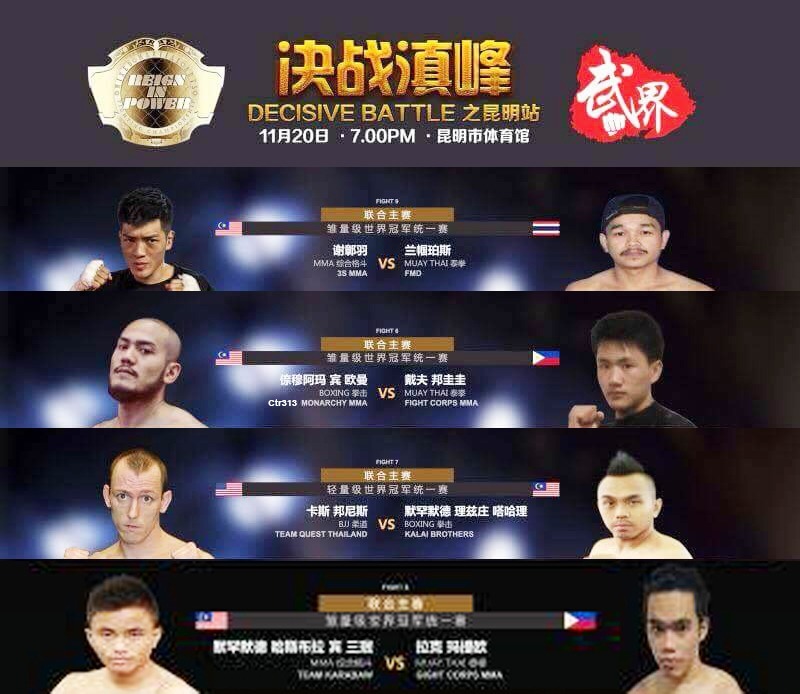 All the best to the Malaysian fighters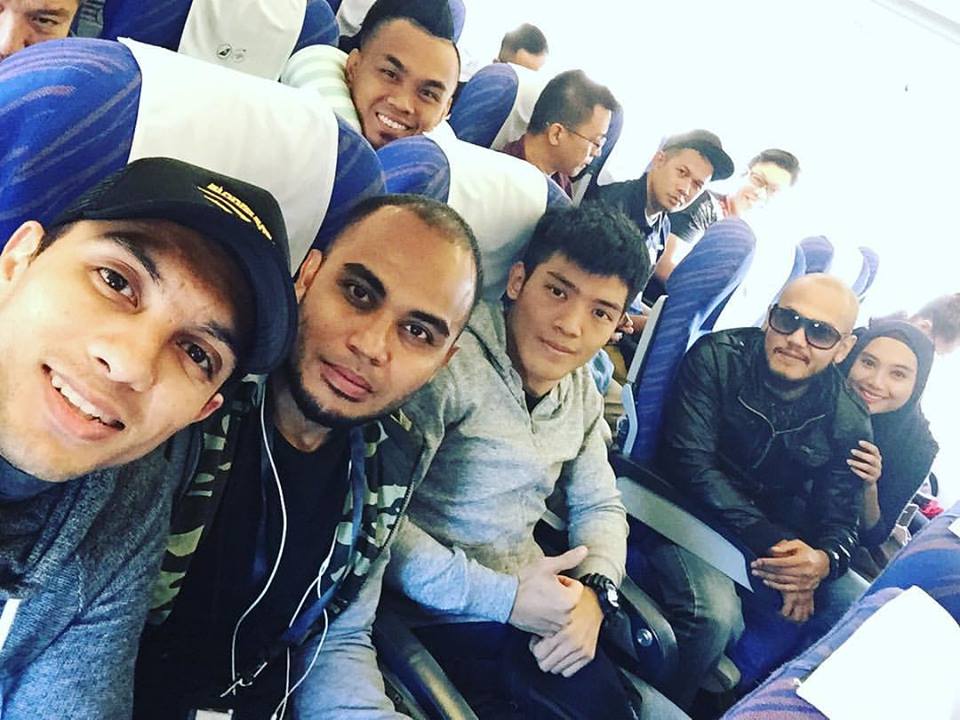 Seah, Naimul & Ridzuan with the Malaysian team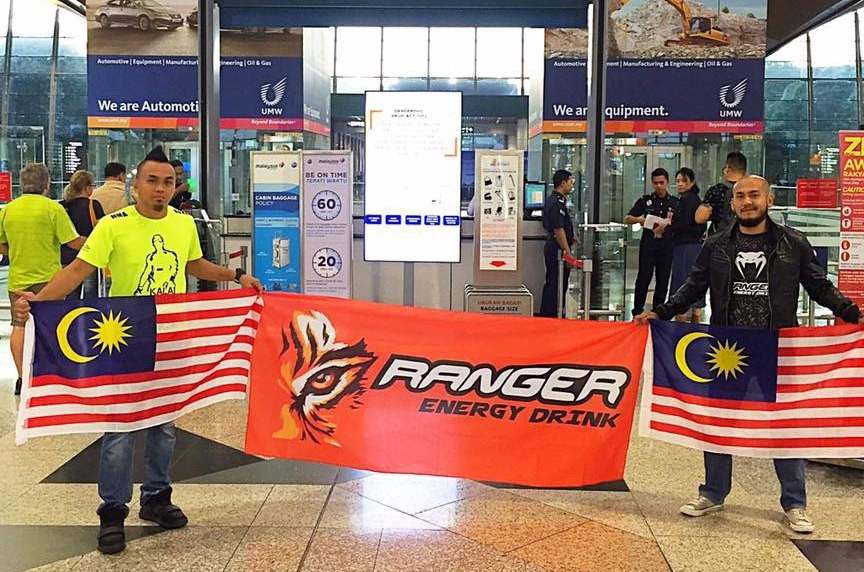 Ridzuan & Naimul proudly showing their support to their sponsor RANGER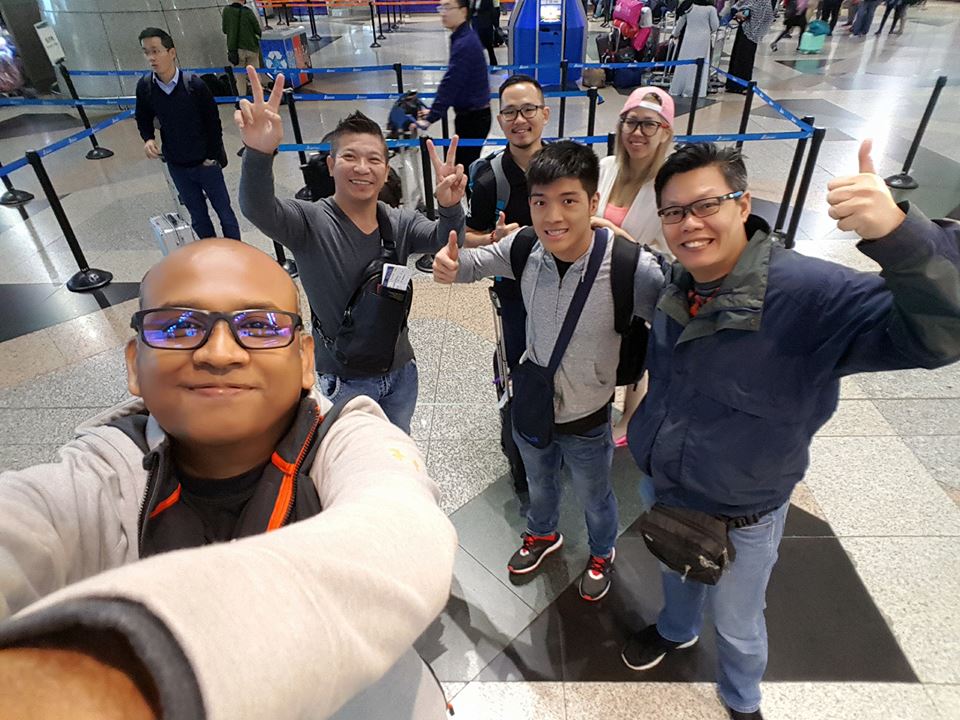 MIMMA fight photo team of YK Tang & Mahesan with Seah, his coach  Kenny Ng and MMA referee Isaac Yap