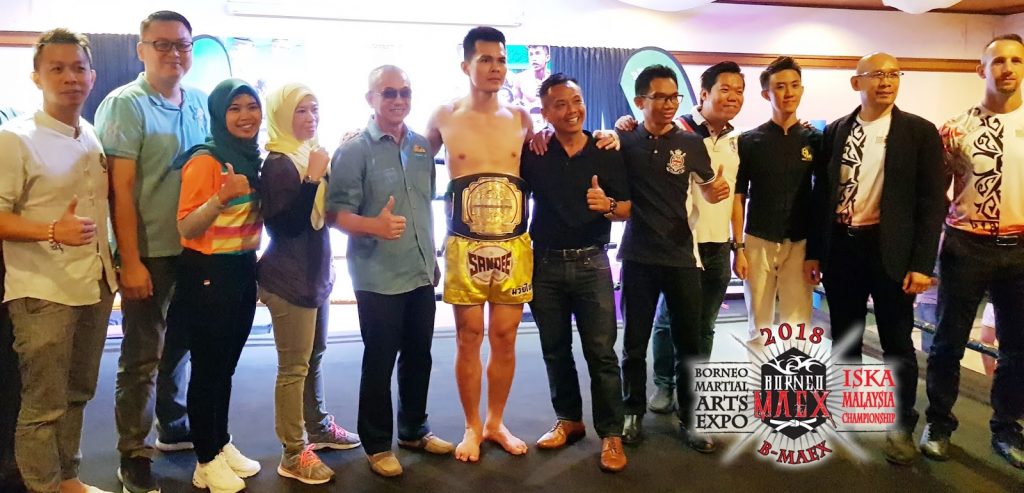 Labuan 30 DEC 2018.
It was a perfect closing to 2018 for ISKA Malaysia by having a title fight in Borneo Martial Arts Expo or which is call BMAEX in short. This year marks the 2nd edition of BMAEX as it continue its mission to bring together & unify martial arts.
BMAEX started on 28 DEC 2018 at palm beach Resort Labuan, consist of many martial arts activities, ie: expo, breaking challenge, forms competition, Sanda K1 tournament, seminars & workshop. The Pro Kickboxing event was on the final day and the climax was the ISKA Malaysia Super-4 bout fought at 72kgs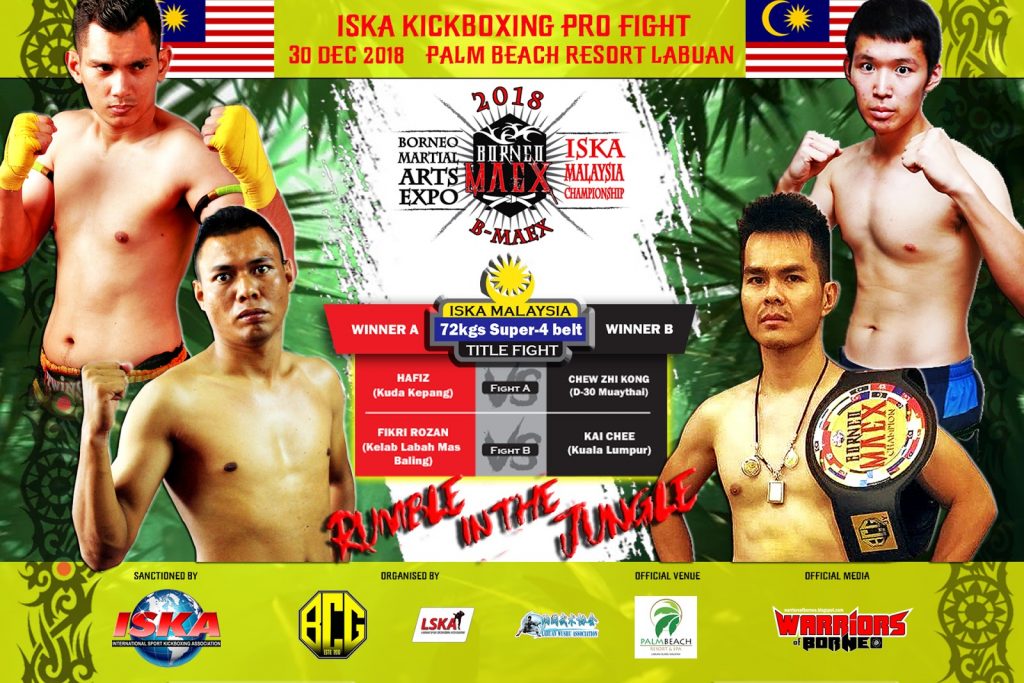 4 contender for Super-4 are :
Fikri Rozan (Kelab Labah Mas Baling), Kai Chee ( Kuala Lumpur), Mohd Hafiz (Kuda Kepang) and Chew Zhi Kong (D-30 Muaythai). (Click here to read about their profile here).
—————
First fight : Fikri Rozan vs Kai Chee.
Both the Muaythai stylist started slow with both fighters being cautious. Kai Chee was the aggressor, initiating attacks with combos of punch follow by knees & low kicks. 2nd round was the same but Kai Chee executing harder kicks & combos pressing Fikri to the ropes and Fikri given a standing 8 count. Round 3 was the same but Fikri being on the attack mode a few times but it was not enough to sway the judges decision, which was a unanimous win for Kai Chee.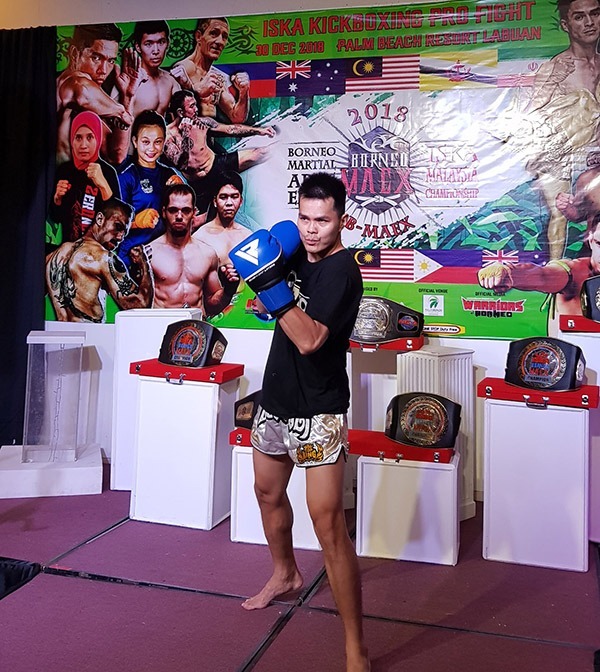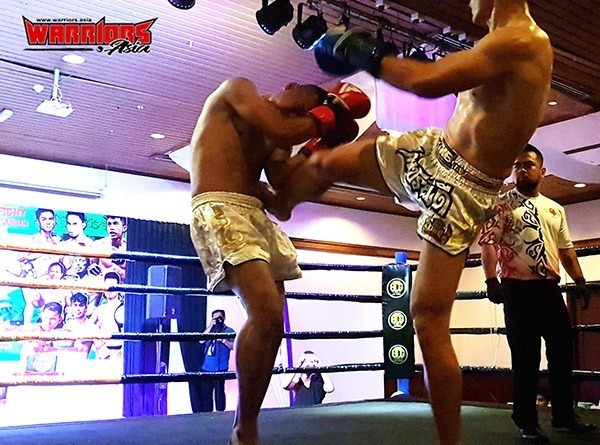 2nd fight:
Mohd Hafiz vs Chew Zhi Kong.
Chew literally a newbie taking on his 1st pro Kickboxing bout faced the multiple champion Hafiz. Chew wasted no time & pushed forward with looping punches, connected few times but also open himself for many accurate counter punch to the head by the experience Hafiz. It was a close match in the first round. 2nd round was the same but the aggression level was up another level. Chew kept pressing with punches but Hafiz return fire that rock Che's head backward & bloodied his mouth. Towards the end of round both throws single punch at each other & both scored. Chew ended the round with a few knees
Knowing it was very close first two round, Chew launch into full attack mode twice that saw Hafiz given the 8 count. But Hafiz is still in the fight, after the 2nd time count, he was the one pushing forward with excellent combos that connects & knocks Chew's mouthguard out. Chew given standing 8 count. Fight restart & again Chew on the attack mode, throwing some jumping knees and referee stop the fight at 2:56 with merely 4 seconds left to give Chew a win by TKO.
An entertaining fight that both fighters should be proud of themselves for displaying grit & warriors heart.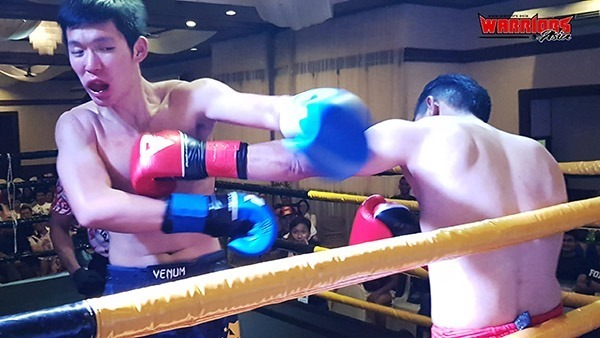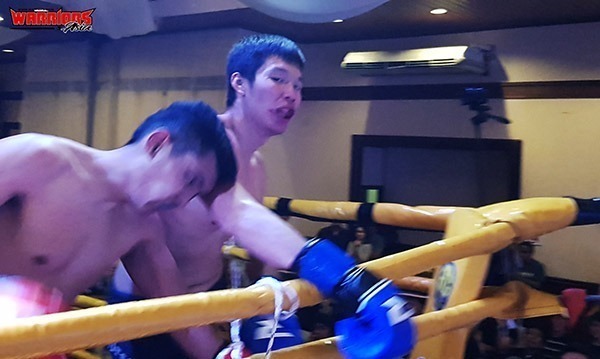 FINAL:
Kai Chee vs Chew Zhi Kong.
Kai Chee with many outside low kick to Chew's lead leg unanswered. Chew tries to attack but Kai Chee's counter with punch & hard hooks. Twice Chew given standing 8 count. In the 2nd round saw Kai Chee seals the win connecting a few punch and connecting & staggered Chew for a full 10 count by referee.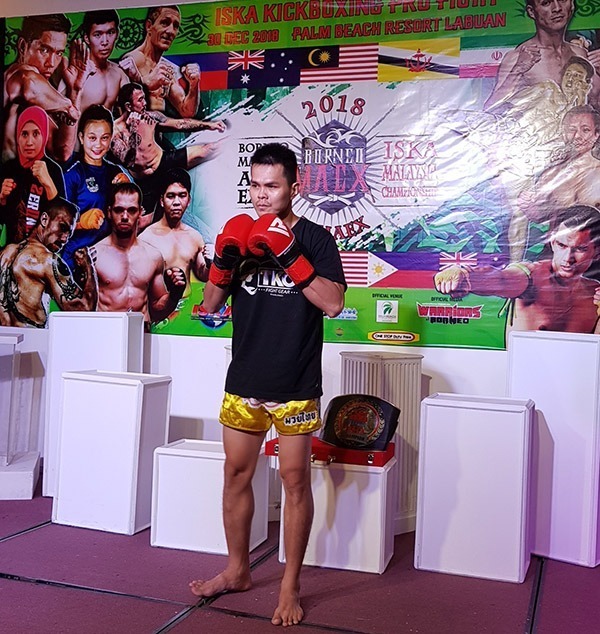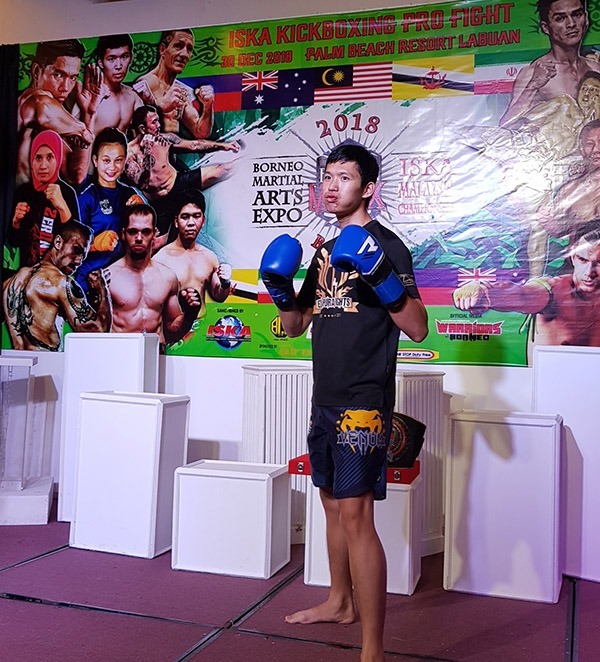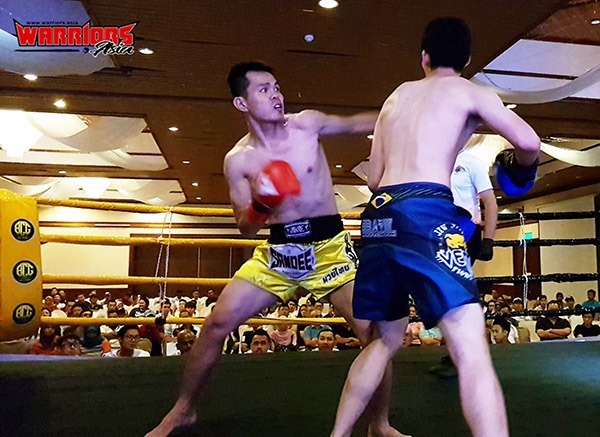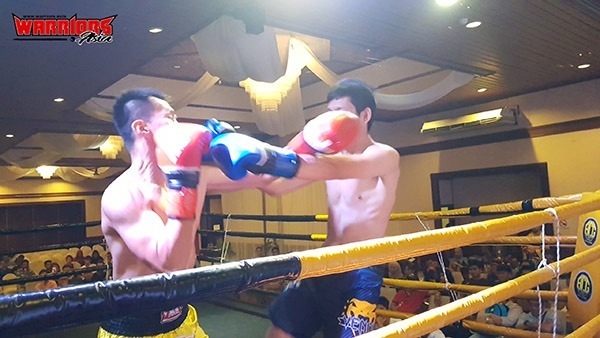 ———————– 
 Kai Chee is the Champion of ISKA Malaysia 72kgs Super-4.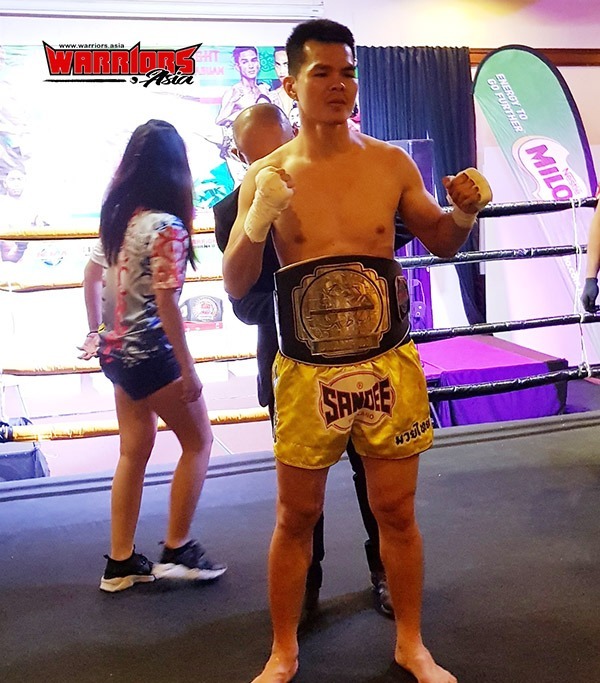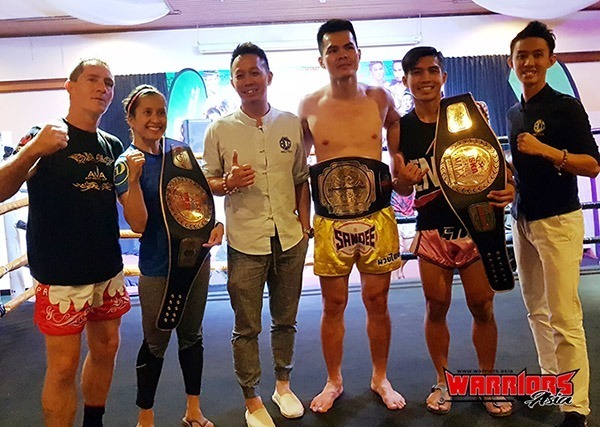 Watch the whole fight & other pro Kickboxing bouts at:
warriors.asia/bmaex-2018/
 —————-
Story by T.Wallace