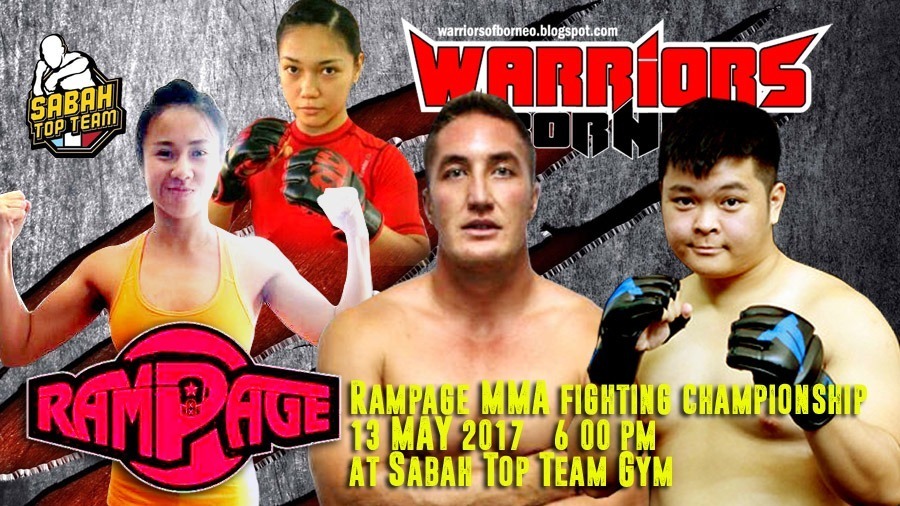 Tucked in the corner of a first floor shop lot in Penampang, lies Sabah Top Team gym. Lead by Italian Antonio Battistessa, whom is married to a Sabahan and now calls Sabah his second home. Antonio was the first person to pioneer Muaythai in Sabah and from his MMA experience in Europe, was also among the first person to give MMA seminar in Borneo. Antonio is also the first person to bring Luta Livre, a form of grappling self defense ( with out Gi ) to this region. (Read about Antonio in my previous post)
Come this Saturday 13 MAY 201, Antonio will introduce
Rampage FC
. Although not the first MMA competition here, but it will be a first championship to be held in a cage inside a gym.
Rampage is name for this championship, base on the name of the fight gear brand he founded just last year and Rampage FC will promote the brand to the martial arts community. Antonio finds that most fight gloves in the market are too thin. Rampage gloves are full leather fits snugly and are very suitable and safe for sparring practice and for amateur MMA competition. Rampage also produces shin guard which will be use at this championship too.
Rampage FC is also a platform for local referees to build more MMA judging experience. Antonio will be supervising the judging. Using his MMA experience, he wants to share his knowledge and equip the local referees and judges with more technical knowledge to judge an MMA fight. To do this, he will give a short seminar and coaching clinic to them before Rampage FC starts at 6pm.
The idea of a in-house MMA competition has been lingering in Antonio's head since last year. In order to make it a reality he needs a cage, and he began planning for a MMA cage to be built inside his gym. It was completed in Mac 2017 and has since became a training ground for his students to get use to fighting inside a cage.
The cage was also 'baptized' by an MMA seminar conducted by champion trainer and head coach from Team Lakay Philipine – Mark Sangiao in mac this year.
Antonio has been growing Sabah Top Team (STT) steadily. To him STT is a work in progress, he is always looking for new ideas and new project to grow STT. On top of martial arts classes, STT now offers dance class, Pilloxing and functional fitness program.
The new functional fitness gym is called
Ape Box
. Lead by
Victor Lo
, a local Sabahan that has experience in many Cross Fit competition. Although a independent gym, with members of its own, but STT members can enroll for the functional fitness program under one membership.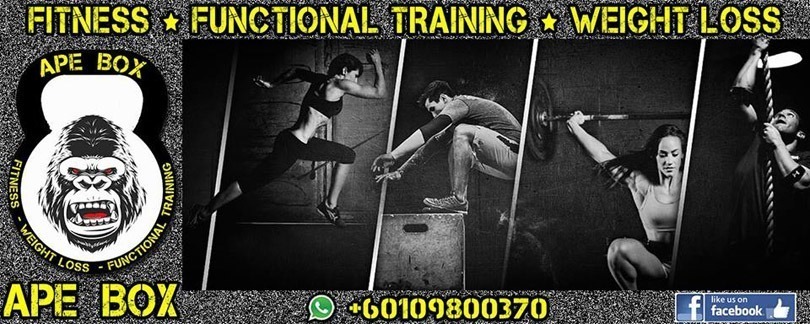 Injuries are common problems faced by martial artist and active people. Antonio believes that small injury if treated early will enable fighters to recover faster and always fighting fit rather than waiting for it to worsen. With this in mind STT now also offers physiotherapy and injury treatment. STT now house 
Borneo Physiotherapy & Rehabilitation Centre
 run by Dr. Fadzil.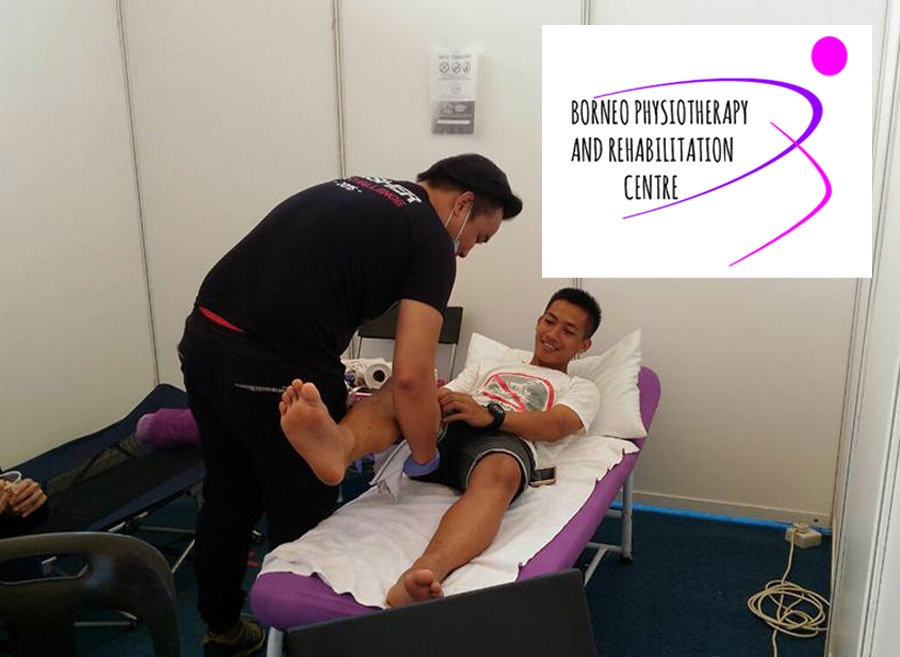 Another great addition to STT is a food area. Located at the balcony of the gym, Damn Good Burgers is run by Ash Ashraf, whom is Antonio's ex student. Damn GOod Burgers offers 100% ground beef from Australia and is also one of the sponsors for rampage FC. Fighters will get to savour the succulent and juicy meat patties tomorrow as they load up after weighing-in on Friday.
Going back to Rampage FC, this will also be the first time a grappling match for kids are organised. Antonio is targeting to have 21 kids to participate in the very first Little Grapplers, which is open only for kids 10 years and below. This will be held at 3 pm, ahead of Rampage FC.
Exciting match up is on the cards for Rampage FC 1.
One of the bout to watch for is between two upcoming female MMA athletes.
Gloria Isabelle Hoong from Sabah Top Team vs Edilah Nadrah bt Johany from Borneo Tribal Squad.
Let's get to know them a bit more.
Edilah or better known as Ila to her friends is from Ranau of Dusun heritage. Very athletic since she was at a young age, joining sports in school from the influence of her family members whom all are athletic too.
Ila took up Taekwondo in primary school and won bronze and gold in a few inter-district tournament. In high school she dropped martial arts and became active in track and fields. It was non other than compatriot Sabahan Ann Osman whom inspired Ila to took up martial arts again. She started training at Ann's own gym Fitness Rites and later on progress to Borneo Tribal Squad (BTS) under head coach AJ Pyro as Ila wants to take up fighting seriously and BTS is fame to be the local elite MMA fight camp.
According to BTS team manager Emily Barner, " Ila is very driven, she really wants to train hard and fight and she is willing to put in the hard work. She always shows up and I have never seen or hear her complain. She is tough! and this will be her first MMA fight, it's only the beginning for her."


Standing across the cage to Ila is Gloria. A Sino-Kadazan from Penampang. Martial arts was not her first sports. Gloria was into rock / sports climbing. In her Uni days in West Malaysia, she was the president of the climbing club and participated in numerous competition.
It was when she's back in Sabah that she took up martial arts. This young lady in her short time training under Antonio in Sabah Top Team has achieved much. STAND 3 K1 – Gold, Sabah Inter-District Muaythai 2016 – Gold, BAC 3 MMA – Gold, BAC4 K1 – Gold, Muay Fight Night 2017 – Gold and most recently Borneo Cup 2017 – Gold. All this won't happened if not for a Groupon voucher she got online. She dragged her friend together to STT for the first class.
It was initially fitness and basic Muaythai for her, but she picked up very fast and began to show good potential. After a few months Antonio signed her up for a kickboxing match in Fight Fest 3. Gloria was reluctant at first as she thinks that she doesn't train enough and was still juggling between her favorite activity of climbing. She lost her first fight. The fear to go back in the ring was there, but to overcome that fear…she deiced to face it head on and decided to joined more fights.
She prefers to keep the fight on the feet but is well prepared to go to the ground from the Luta Livre training Antonio has drilled her with. Gloria puts in hard training daily after her day job in the accounts and finance department of Dekojaya. But when it comes weekend she will rest at home and hang out with family and catching a movie to chill out.
When it comes to food, she is not choosy, adventurous with food and willing to give anything a try. Obviously being a Sino-Kadazan Butod (Sago worm) should not be a turn off for her, but she has only tried the deep fried one…not the live one yet…perhaps after she got victory on Saturday night.
As for Damn Good Burgers, Gloria said it definately lives up to its name.
" It's damn good ! Juicy and tasty!" She recommends the lamb burger and always order double patties!
For those of you whom have a stereotype of how fighters are, especially female fighters, let this be known that this female fight is between two very smart individuals. Gloria is a Monash University graduate, with a Medical Bioscience degree under a full scholarship program. Meanwhile Ila is doing her masters of science in University Malaysia Sabah in the field of biodiversity and biosystem, doing research on insects! This is a battle of the scientist!
The main card  fight in heavyweight is definately a must watch. We have Tham Yaw Kent from Team Karabaw will face New Zealander Yannis Yokkokis from Borneo Top Team Sibu. Kent is a familiar face in local MMA, he was two times MIMMA semi-finalist and in 2015 became JFL 1st Heavyweight champion.
Meanwhile Yannis is a new comer in MMA. The last time he was in Sabah was in October's 2016 Fight Fest 3 where he won by KO in round one. Then in Nov last year he was in Penang's Warrior FC which saw him overcame MIMMA 4 finalist Niker Tan in round two with ground and pound. Yannis has a day job as a helicopter pilot for the Flying Doctor service.
This heavyweight match will surely not go 3 full rounds with the amount of power both of this two hold in their hands, a KO is surely on the cards…let's see who gets it…it will be total Rampage!
Other fighters to look out for are Mohd Raziman, a prolific youngsters that is on the verge of greatness in MMA. He has a certain McGregor swagger in himself and is poised to a showman that will entertain fight fans.
From Keningau MMA, the team that always is ready to rumble will bring 4 fighters. Look out for Leo Kataposan's fight vs Alexander Fong of BTS. This will be a fast pace action as both this flyweight possess enough technical skills to have a back and fourth barn burner of a fight. A contender for fight of the night.